The Best Children's Books for Halloween and Fall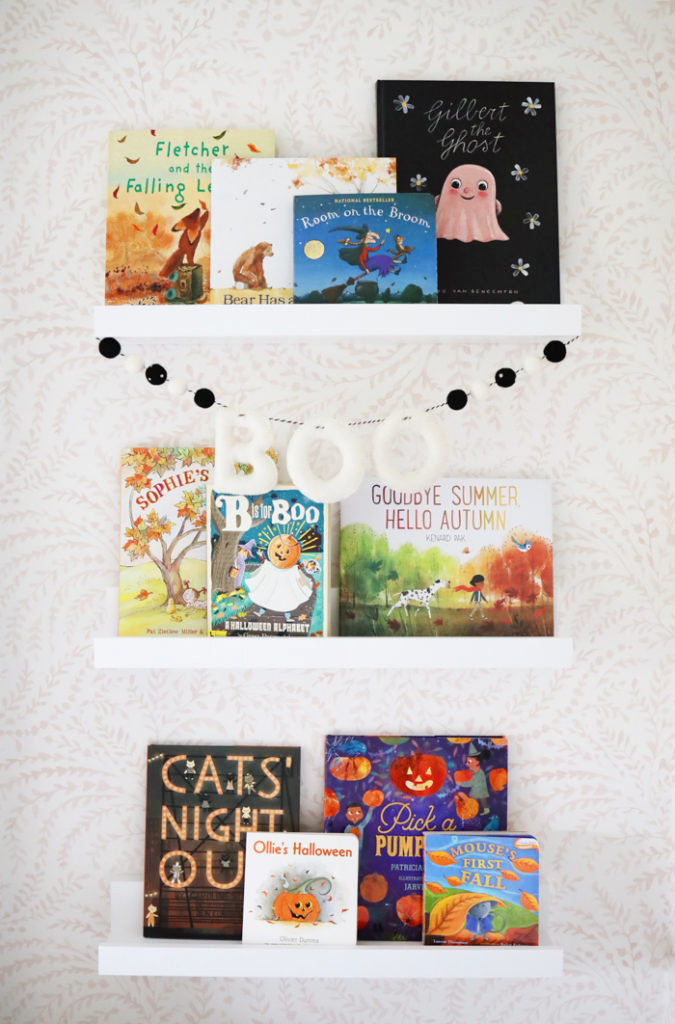 As sweet as Margot's first holiday season was, she was so little and not exactly into it. This year, she's so much fun and already very into pumpkins "pumkus" and ghosts (which, according to Margot, oink like pigs). With the holidays around the corner, I wanted to do something fun and festive in her room, so I expanded our fall book collection a little bit aka I bought 11 (literally 11) new books. Here are The Best Children's Books for Halloween and Fall.
The Best Children's Books for Halloween and Fall
I realize there are a lot of books on this list, but we love them. And In my defense, we'll read them every year throughout her childhood. I plan on putting them away when the season ends (like I did with her Christmas books) and will bring them out next fall. I also bought this "Boo" garland that again, we'll use year after year.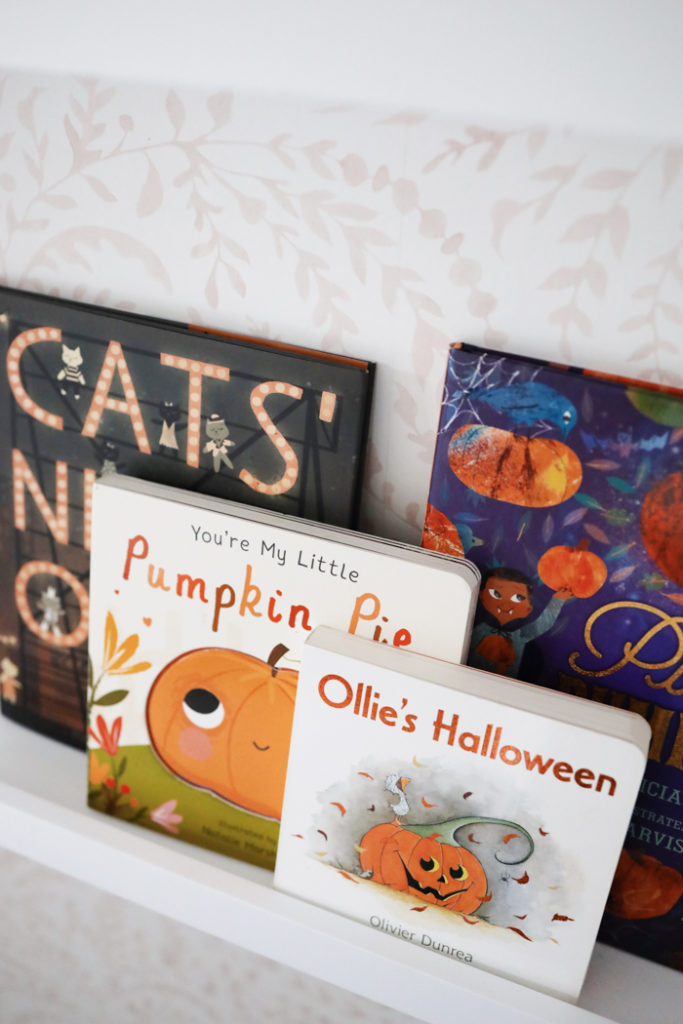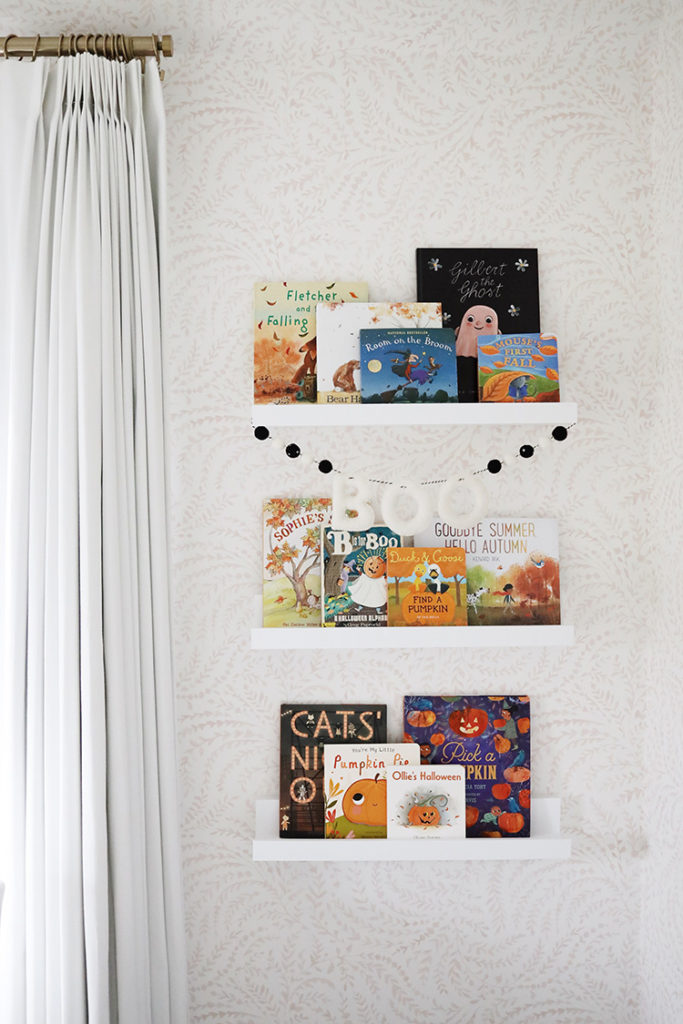 The Best Children's Books for Halloween and Fall
We read at least 2 of these every night (plus "Be Kind" because she always asks for "kiiiii"). Starting with the ones we love most at the top, here are our favorite books for fall and Halloween.
You're My Little Pumpkin Pie
This very thick board book is perfect for babies and toddlers who try to destroy their books. There are hearts and flowers on the cover (two of Margot's favorite things) and she loves pointing out the pumpkins, bats, and stars.
Duck and Goose Find a Pumpkin
This book is short and sweet. Great when you don't want to skip the tradition of reading a book before bed but baby needs to go to sleep ASAP. It's pretty cute, too.
Ollie's Halloween
This one is very Halloween-ish and ends with the message of Halloween being a time to share so you know I'm into it.
Goodbye Summer Hello Autumn
This book is so beautiful and so, so sweet. We have goodbye autumn, hello winter, too.
Pick a Pumpkin
I love this one so, so much. We have Pick a Pine Tree and that one is a lot more magical and beautiful (because Christmas).
Mouse's First Fall
I'll be the first to admit that this isn't exactly well-written and it's a little cheesy for my taste, but it's cute, short and sweet, and Margot loves it.