Container Gardening: How to Plant Boxwoods in Planters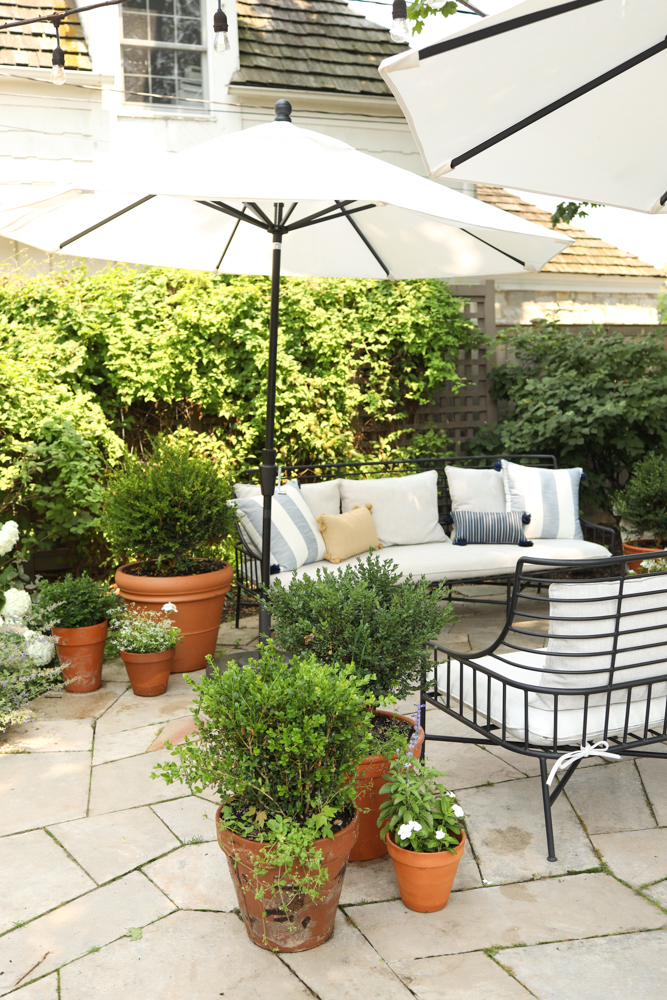 Evergreen boxwoods and terra cotta planters provide year-round greenery and a timeless, beautiful aesthetic to any patio or garden. My gardening journey began with a few boxwoods and evolved into topiaries, pachysandra, and these planters. These evergreens are easy enough to maintain and are perfect for adding interest to any outdoor space. Keeping then alive and damage-free is fairly easy unless you live somewhere with extreme weather, like I do. So here's how to plant boxwoods in planters.
Container Gardening: How to Plant Boxwoods in Planters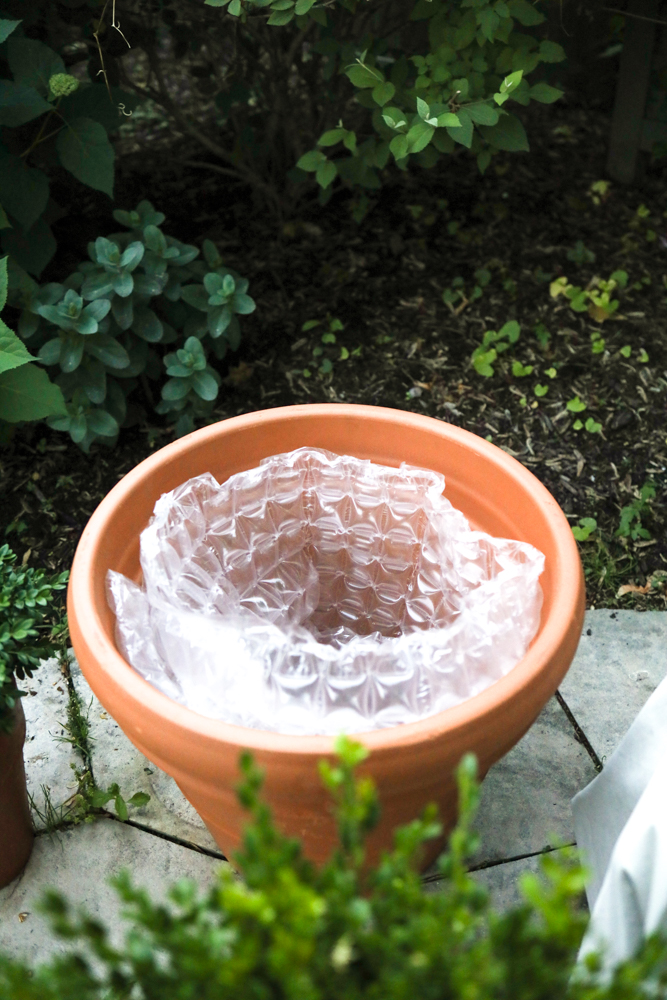 I was advised against adding packing peanuts and an upside down pot to add height and to fill the planter. It is best to mimic natural conditions, so filling the pot with soil is a better option.
How to prepare your boxwoods for winter
If you live in an area with harsh winters, it is important to note that these plants are susceptible to winter burn. To prevent winter damage, add a layer or two of bubble wrap to the inside of the planter – this will protect the plant's roots. We plan on using a dolly to bring our boxwoods into the garage during winter. Wrapping the greenery with burlap or bringing it indoors will protect it from snow.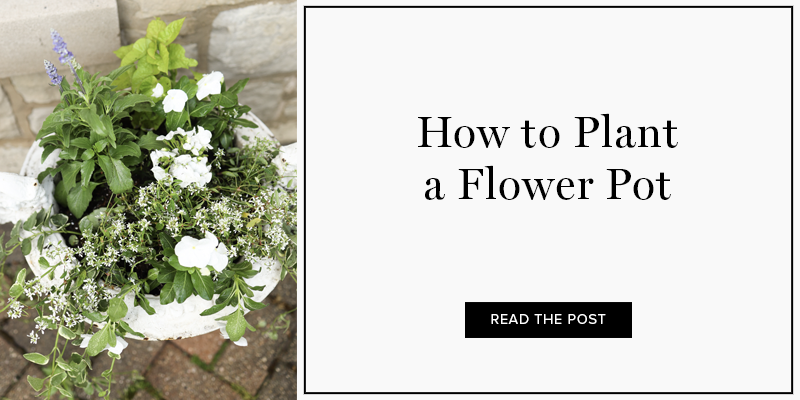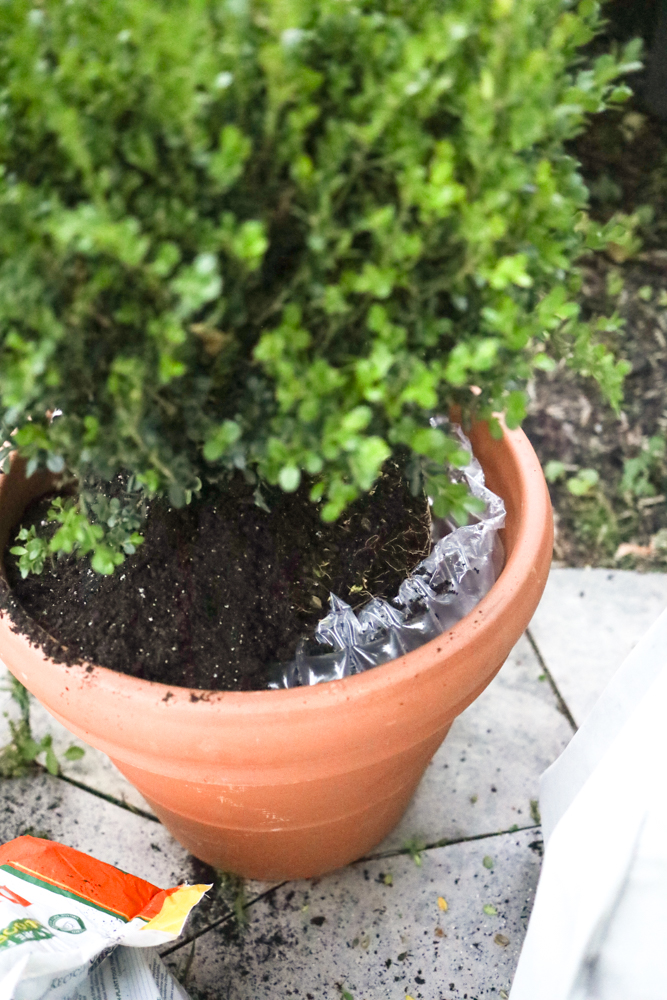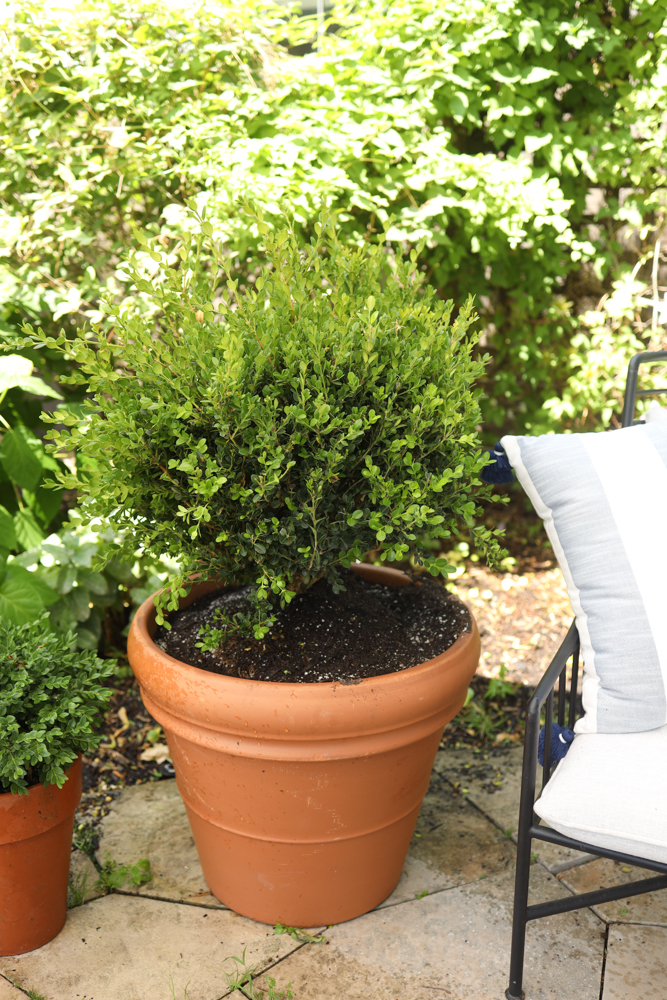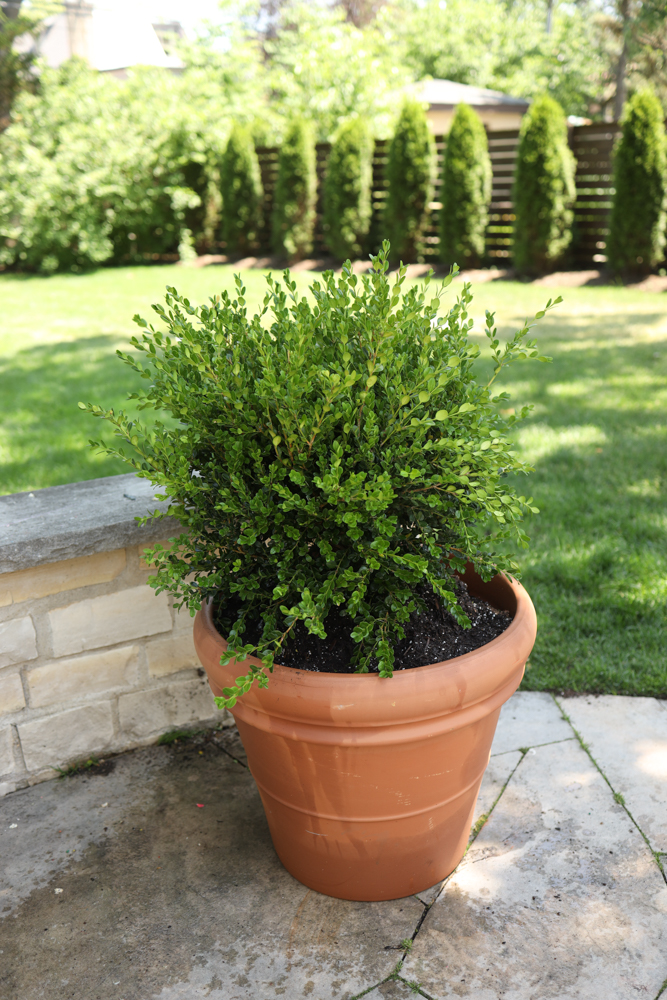 Aging your terra cotta planters
This is the quickest, easiest, and cheapest way to give character to your terra cotta planters. All you need is plain yogurt and a foam brush. Just brush the yogurt on with a foam brush, covering the planter completely. Leave the planter outside for a few weeks and watch it age. I'd say it took a few weeks for the pots we "aged" to achieve the desired look we were hoping for.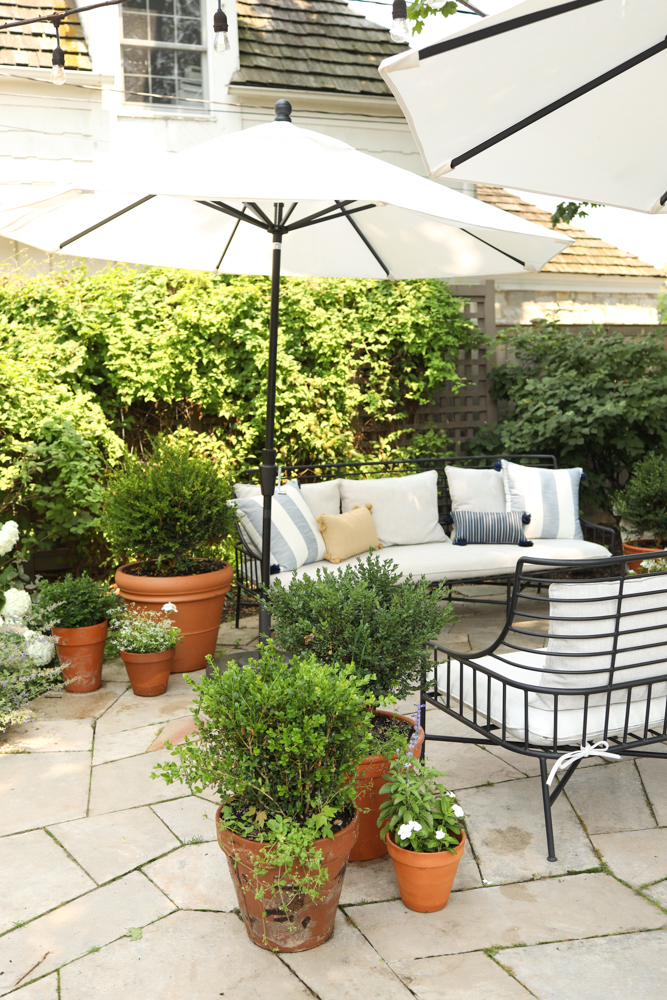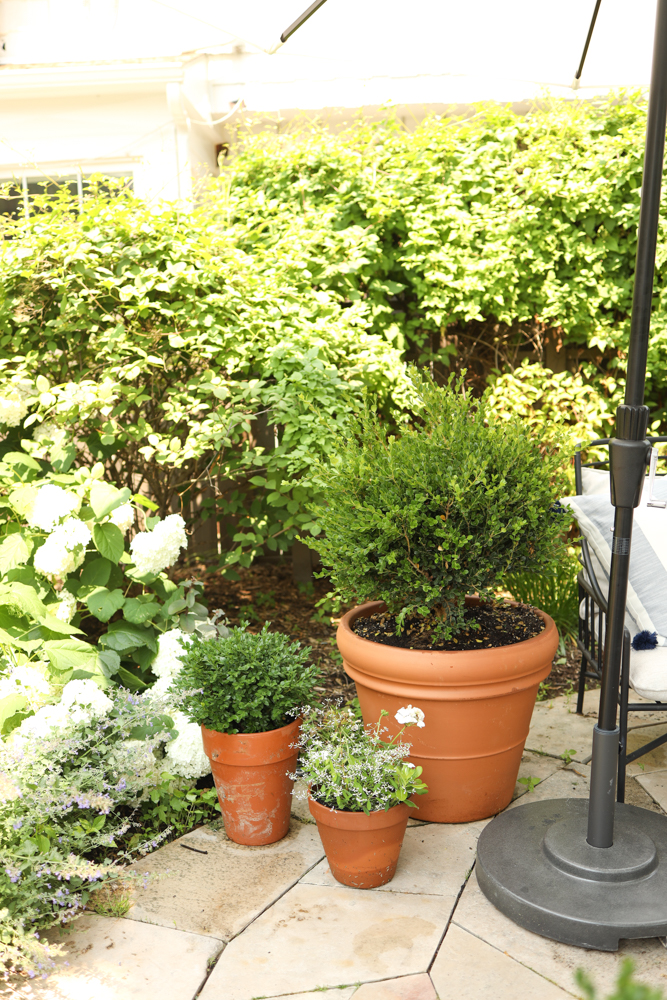 This post was originally published in 2021.