What We're Buying For Our New Home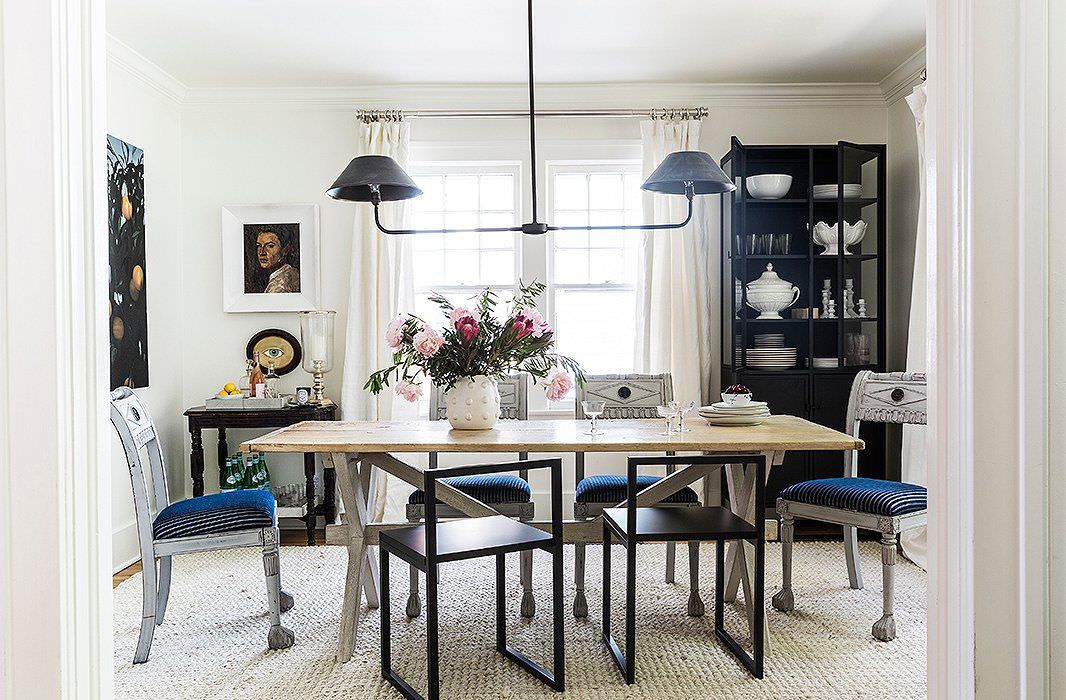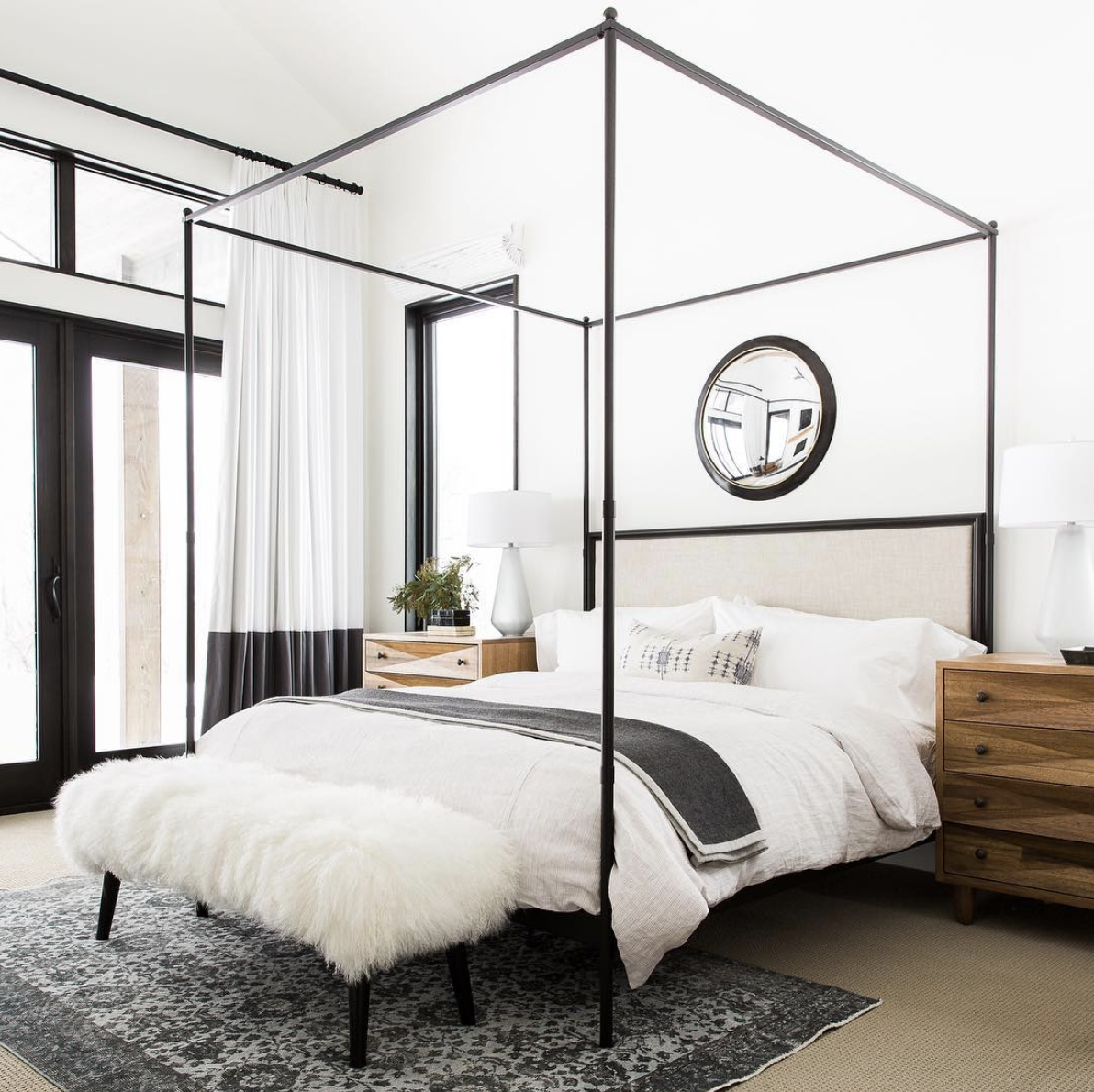 Our move is just one month away, so we're in the process ordering furniture and looking for some vintage finds, too. We're going for a modern-meets-traditional vibe this time around – a lighter, cozier feel. The anticipation of making this home feel cozy and settled (and then staying put for a while) has me pretty excited. Here's what we're buying for our new home.
What We're Buying For Our New Home
The Everygirl designed two collections for Interior Define, so since I featured the Caitlin sofas in our condo, we decided to change things up to promote the Rose this time around. Our next home will have two Rose chairs (named after my great aunt) that we'll pair with a slipcovered sofa I've loved for forever.
A Mix of Old and New
We have space for a large dining table so Conor's dad (he's a furniture designer) is making a 8′ table for us, and we're heading to MegMade and some antique shops soon. I would love to have at least one unique/vintage piece in each room. My current MegMade dresser is going in the baby's room, so I'll hopefully find something for the living room, office, and bedroom.
Dining Room Shelves
I love both of these options but will probably go with the CB2 shelves since they're a lot more affordable. But that cabinet is beautiful, isn't it?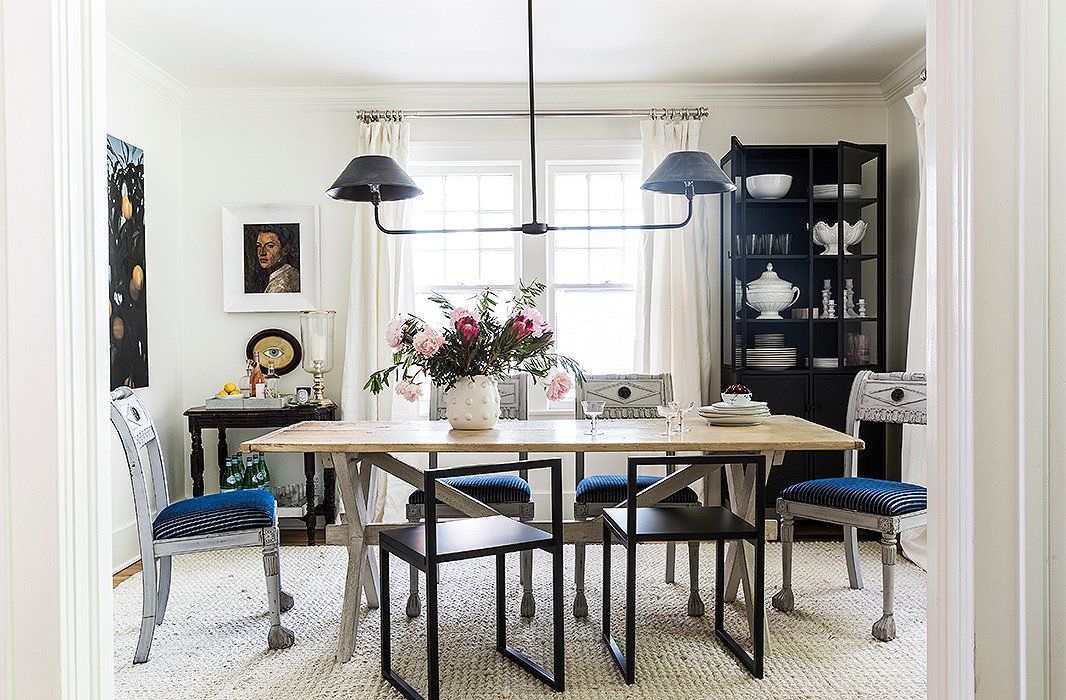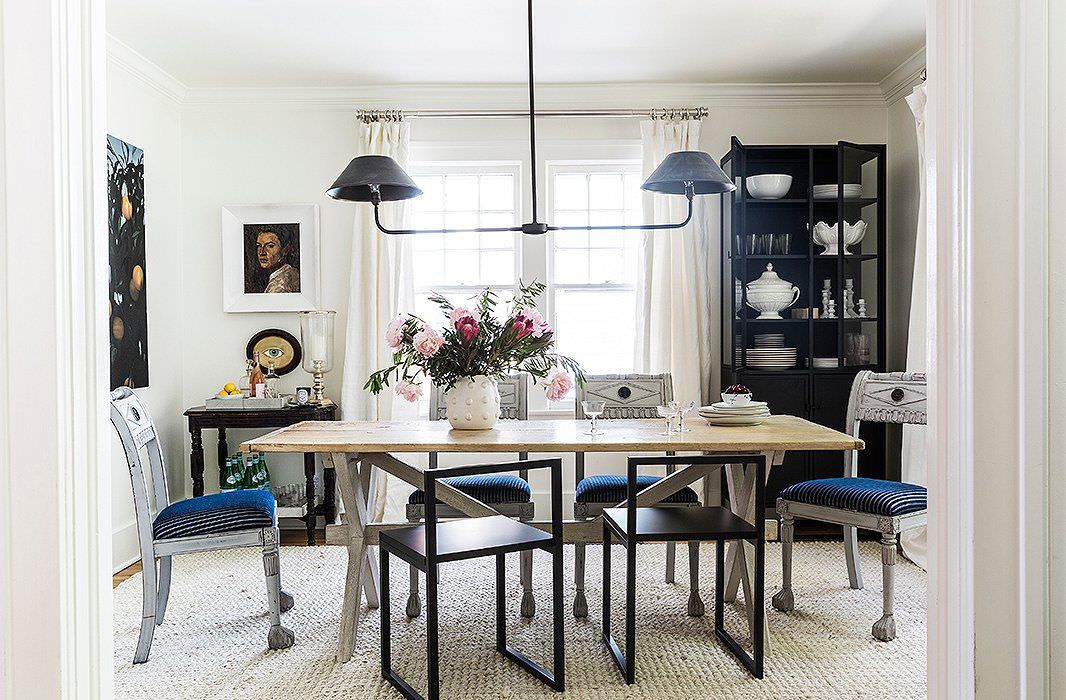 Cozy Dining Chairs
Our kitchen opens to our dining room and since everyone hangs out in the kitchen – and because one of us will usually work at the dining table – I wanted something really comfortable. So I'm taking a chance and ordering six white perennial (outdoor) dining chairs. Wish me luck!
A Slipcovered Straight Arm Sofa
I want a white sofa so badly but can't do it with the baby, so we're getting a slipcovered track arm in sand Belgian linen. Way less stressful and probably a little warmer, anyway.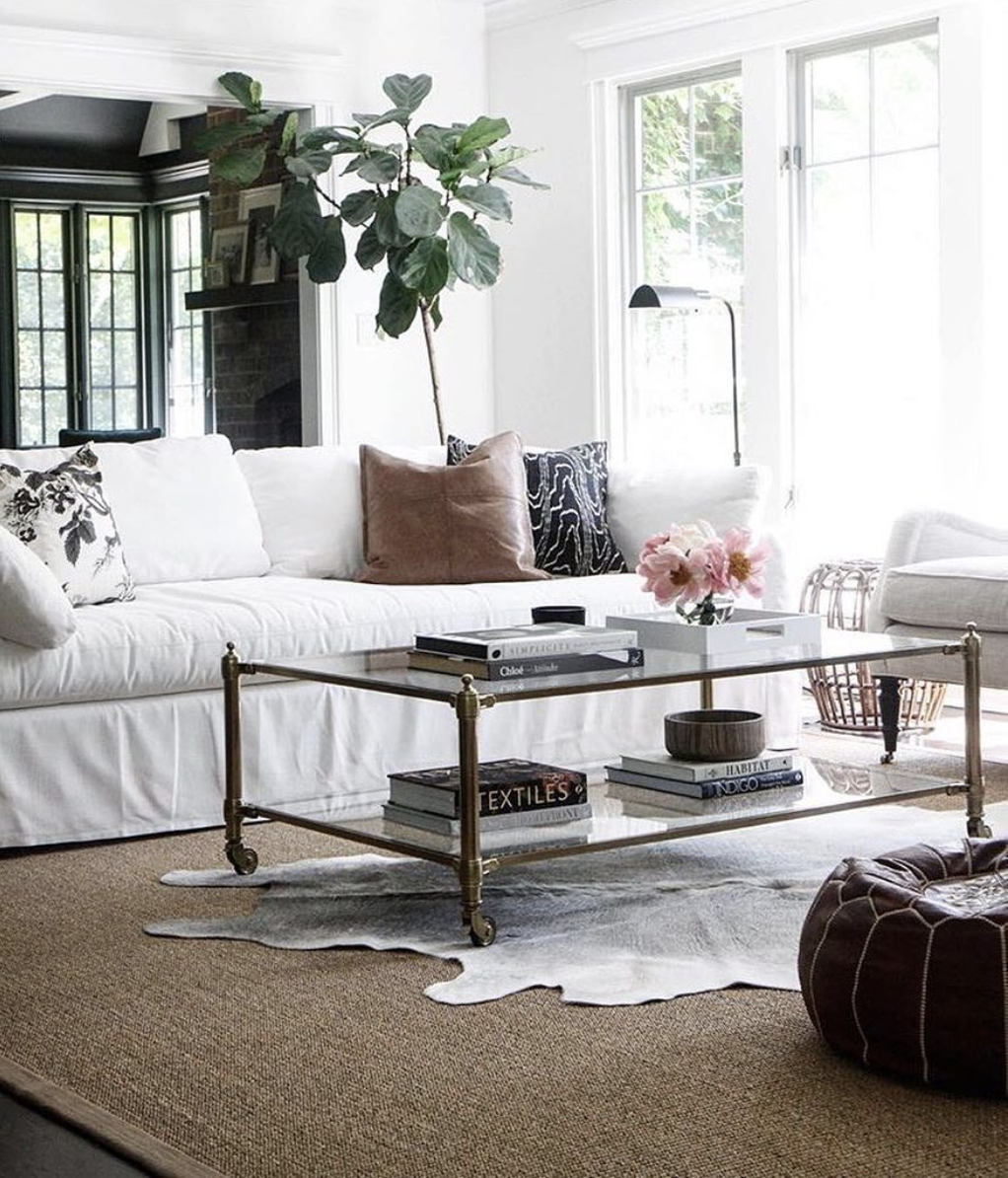 Roll Arm Chair
We're getting two roll arm chairs ivory from Interior Define.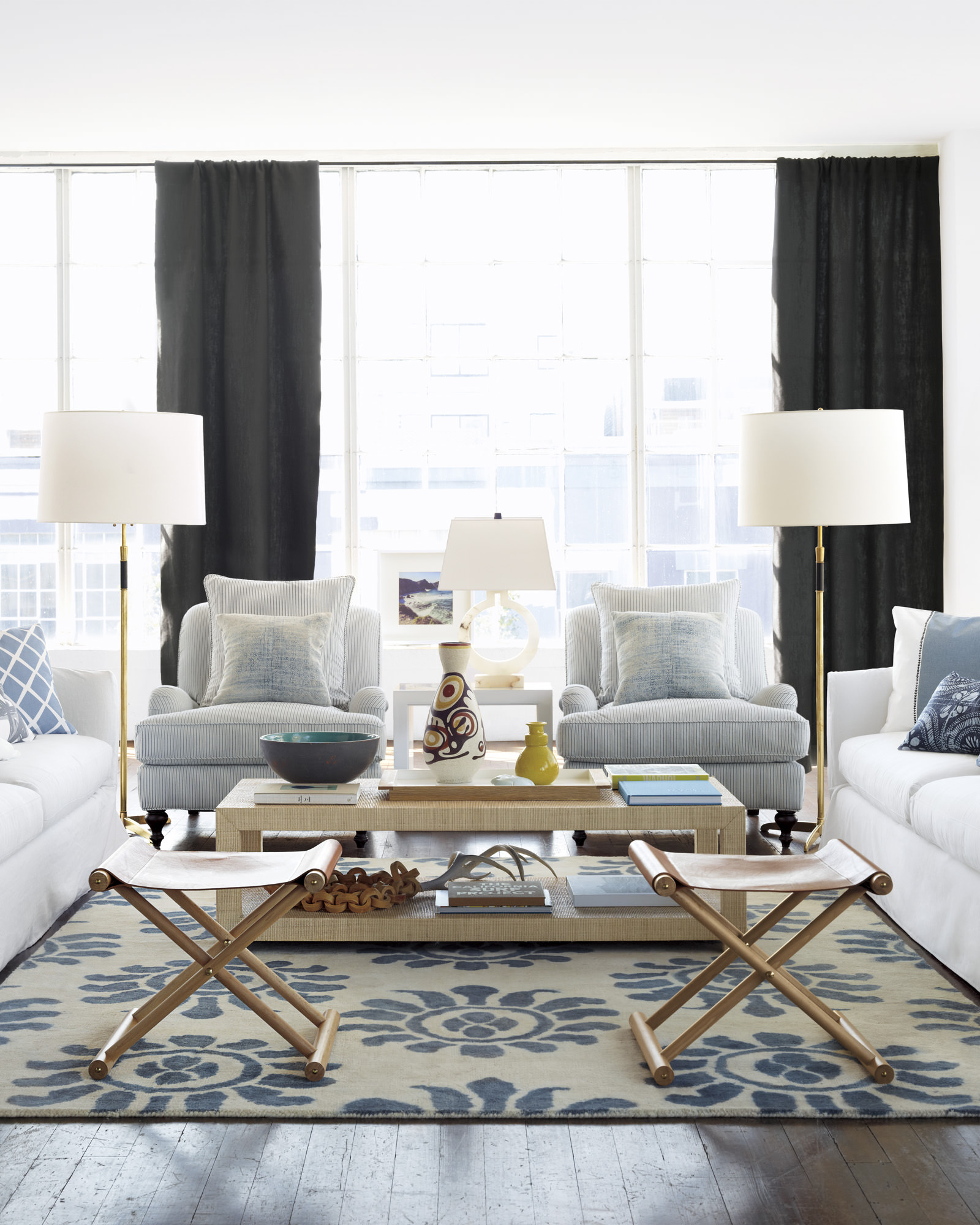 A New Bed
Our bed is a little more modern than what I would have chosen, so we're selling it and ordering something new. I spent a few days pining over canopy vs. upholstered beds, but since we'll have upholstered furniture in almost every room of our home, we have this canopy bed in our cart at RH. I showed it to some friends who get the look I'm going for a few weeks ago and they all vote canopy, but a more feminine upholstered bed sounds lovely, too. What would you choose?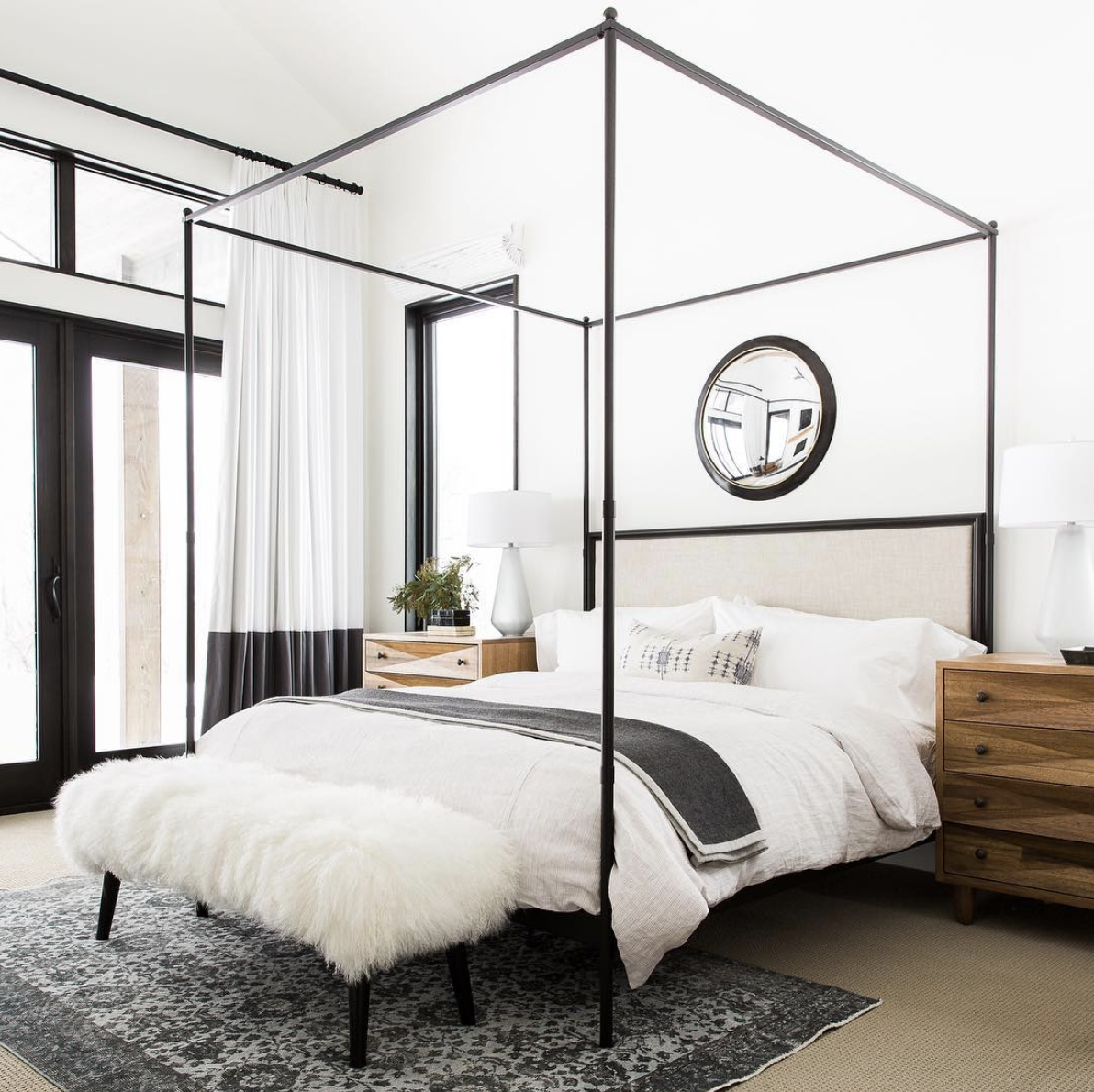 Nightstands with Storage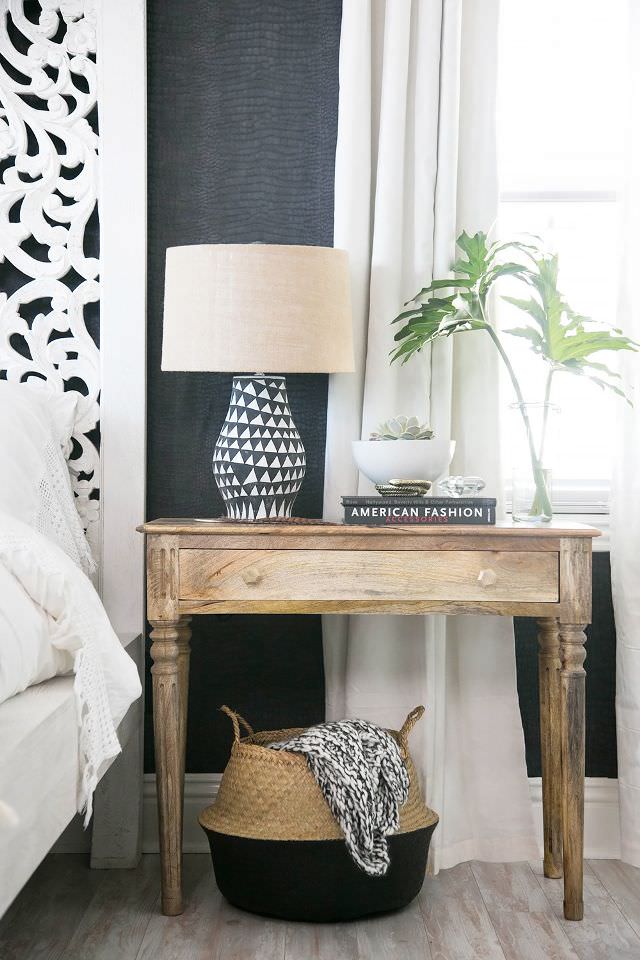 Cane Furniture
I'd love to have a few cane accent pieces around our house – I love cane so, so much.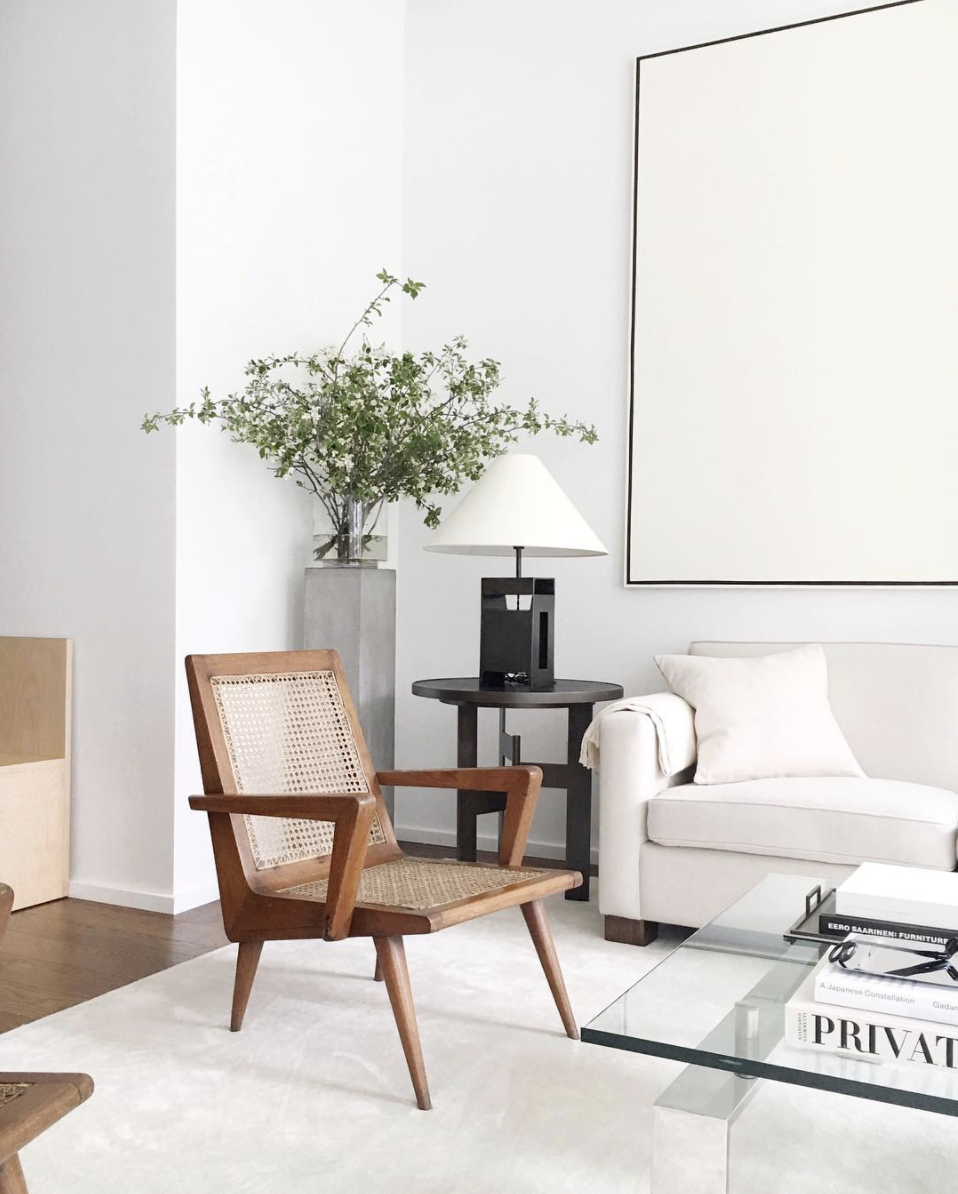 Glass Pendants
We're getting two of these for above the kitchen island.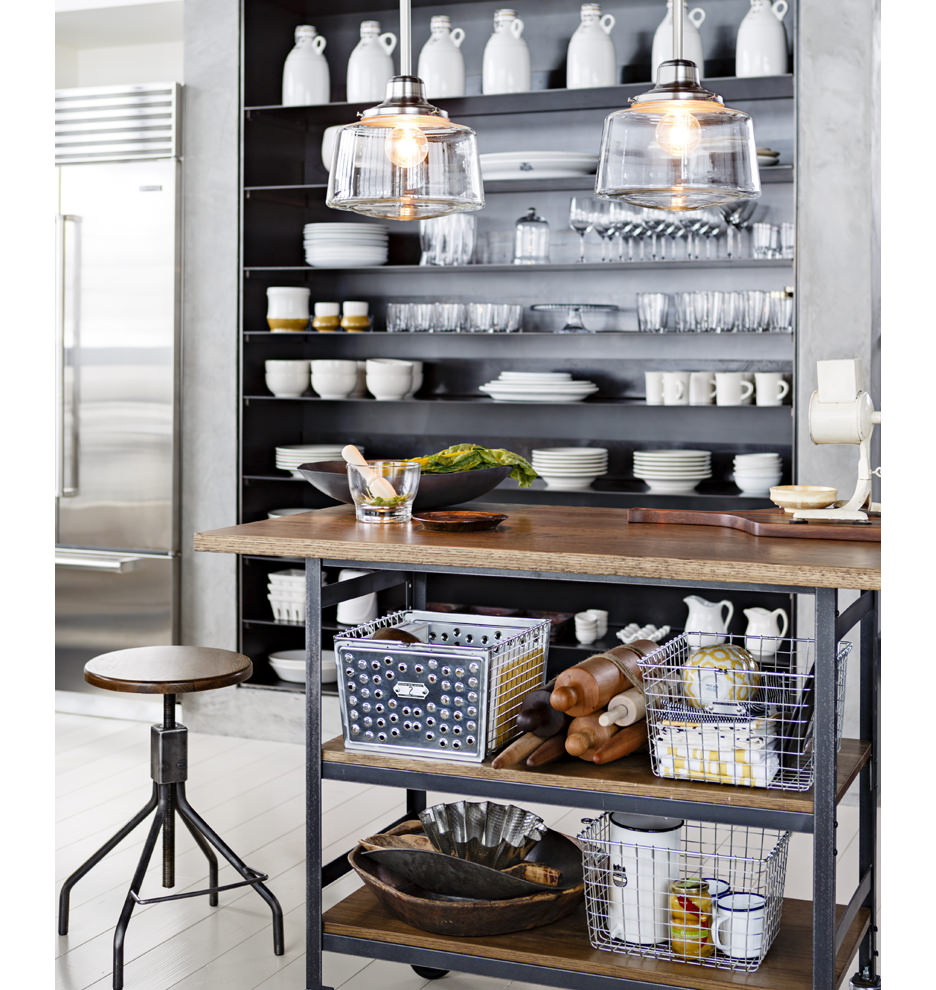 Jute Rugs
They're simple, chic, and very affordable. I would love a vintage rug or something a bit softer and cozier, but most rugs cost thousands while you can purchase an 8×10 jute for just under $400. Perfect for your living room, sunroom, or a hallway runner.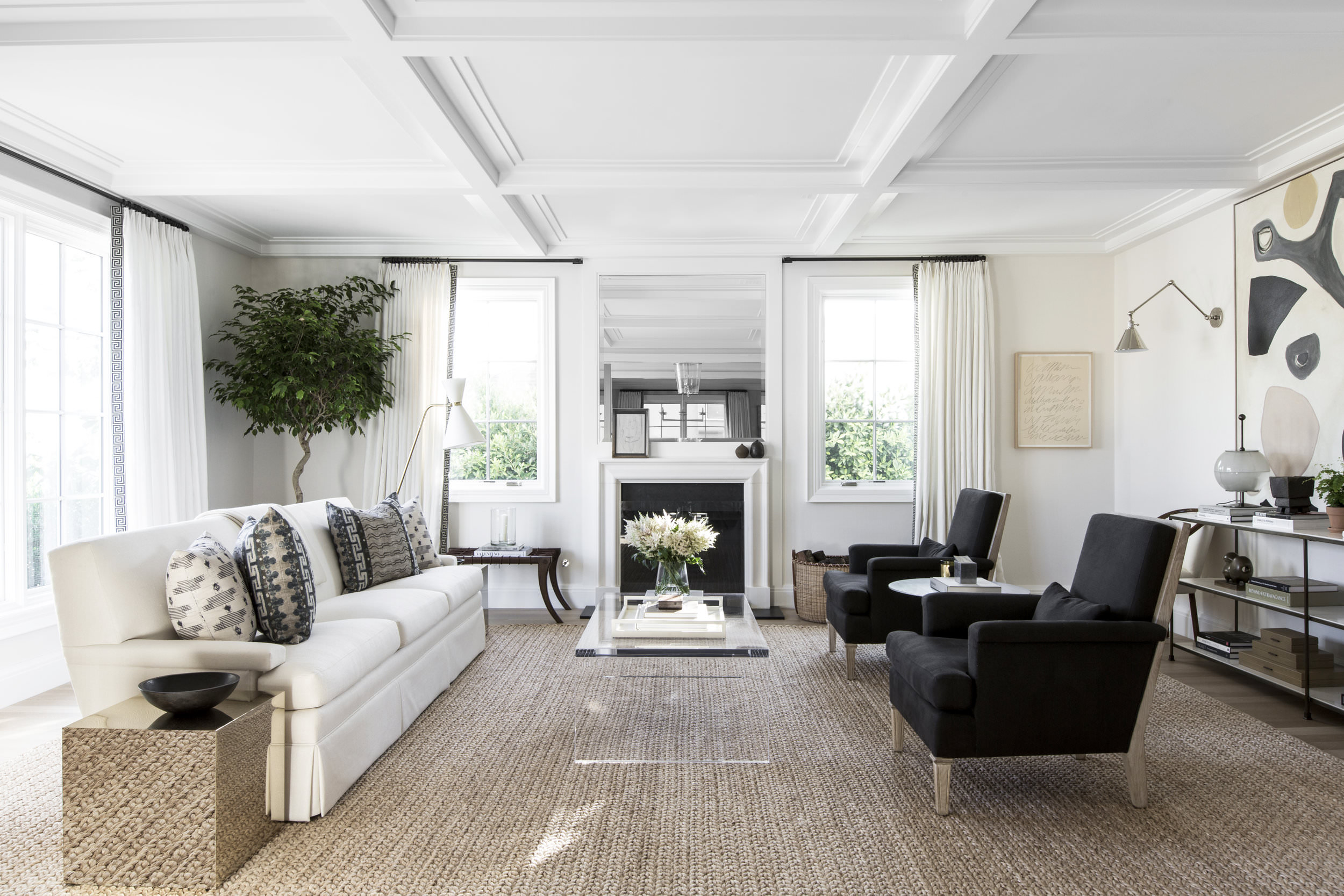 Outdoor Furniture
I'll share more outdoor furniture inspiration soon, but for now, here are a few pieces I really love for our yard.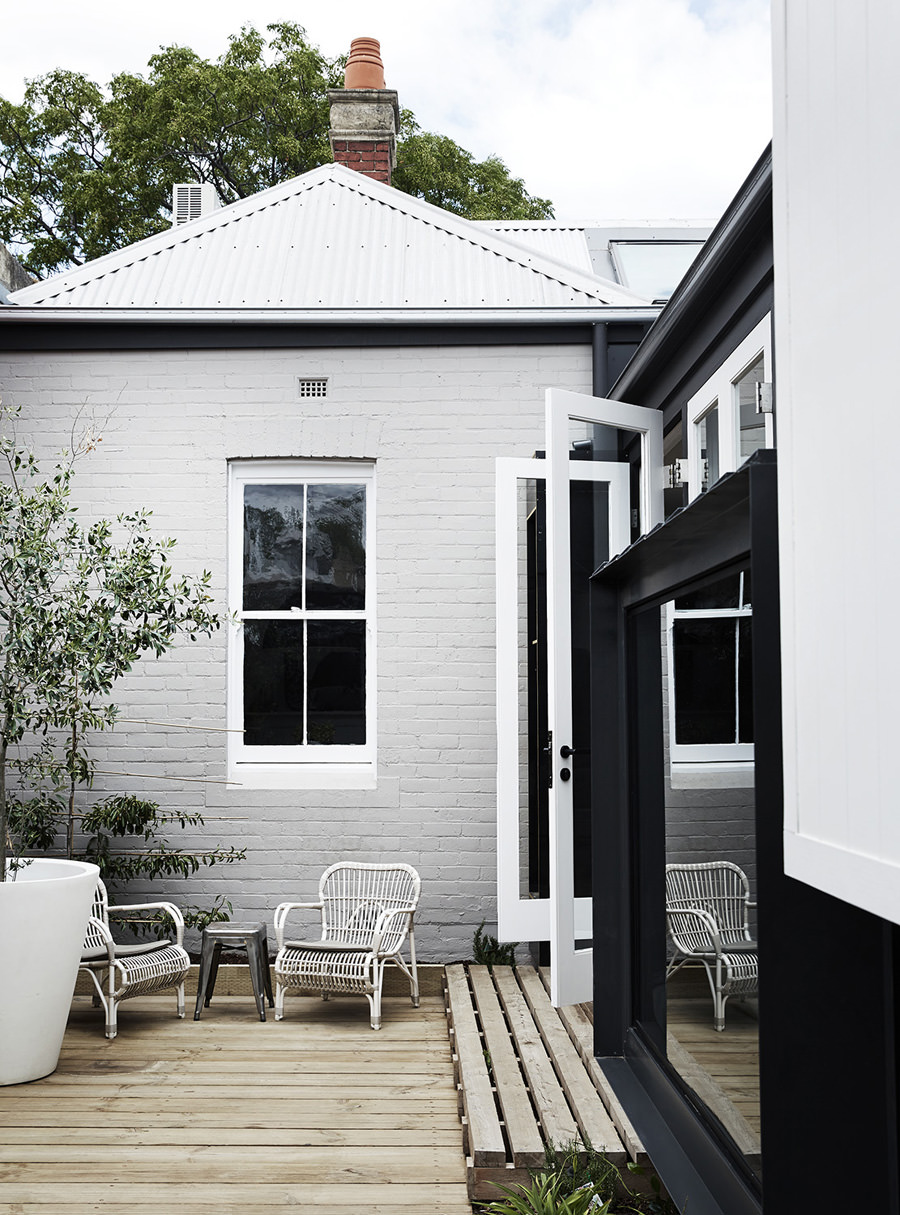 Shop the post