10 Salads to Make This Fall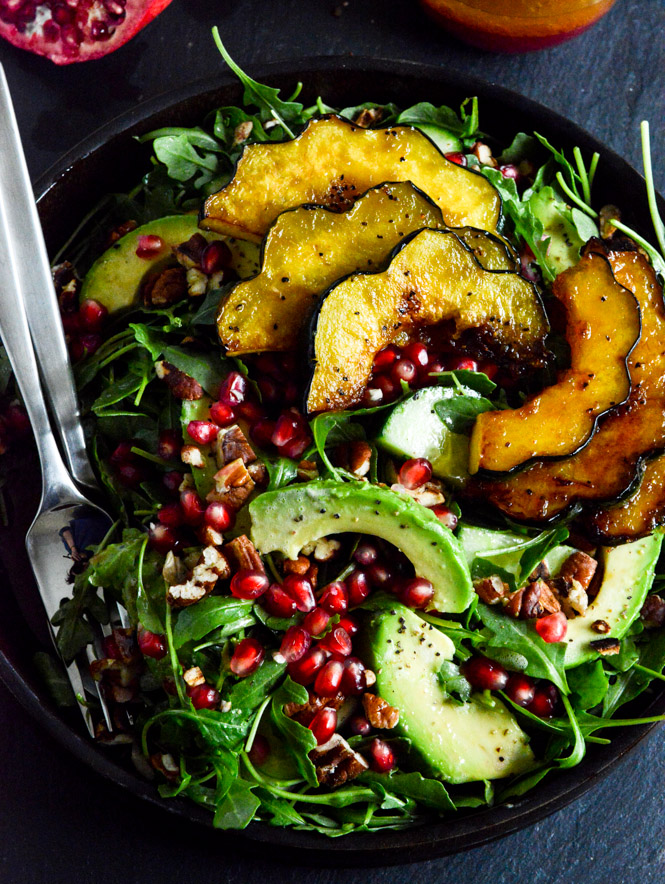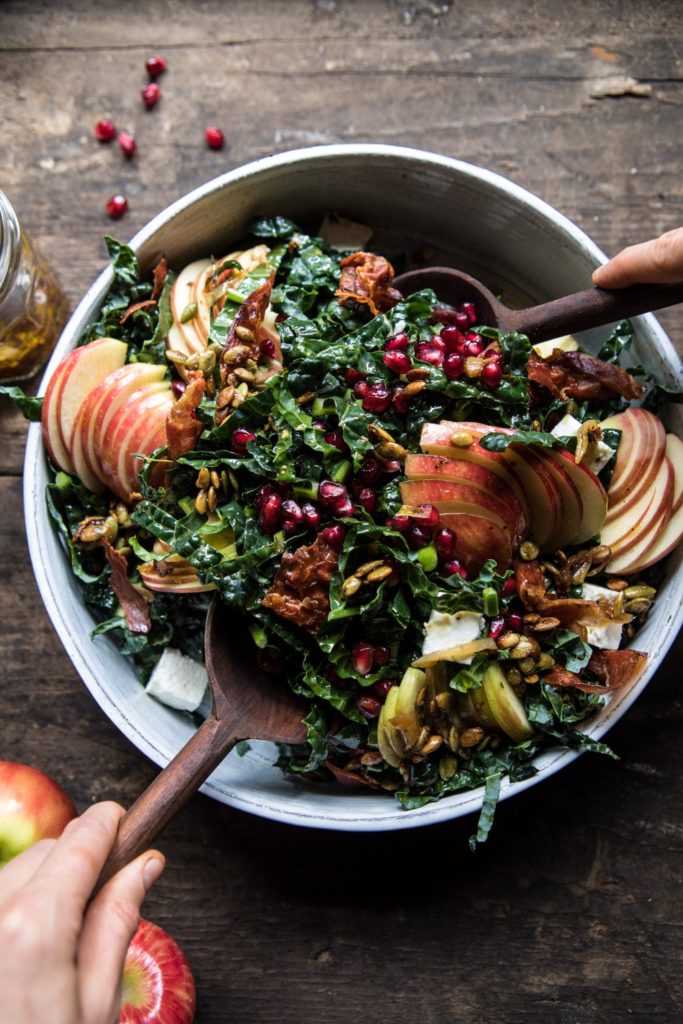 I know what you're thinking. Fall is a time for crock pot dishes and warm, comfort foods. I'm usually so ready for fall by the time it rolls around, and try to pretend that winter isn't around the corner. I love an extended summer and not-too-cold fall. Salads are simple, easy to make, and refreshing. I always feel so good after having a homemade salad. It's just that I've been really into salads lately, it's still pretty warm out, and I found myself looking up seasonal recipes that felt like fall. I wanted to share some of my favorites here with you, and hope this post will inspire me to try making something new each week. Here are 10 salads to make this fall.
10 Salads to Make This Fall
Fall salads are all about seasonal fruits and vegetables – apples, squash, sweet potato, pumpkin, and of course, pomegranate. I love the addition of roasted vegetables – a warm salad bowl is so filling and delicious. Serve on its own or as a side, and throw in some chicken or the protein of your choice. We weren't great at cooking during Margot's first year but we've been better the last couple of weeks. I'm determined to make more meals this fall and winter. I made my healthy chicken soup and really want to put more effort into making fresh, healthy meals, and salads seem like the perfect place to start. See more fall recipes here.







10 Salads to Make This Fall