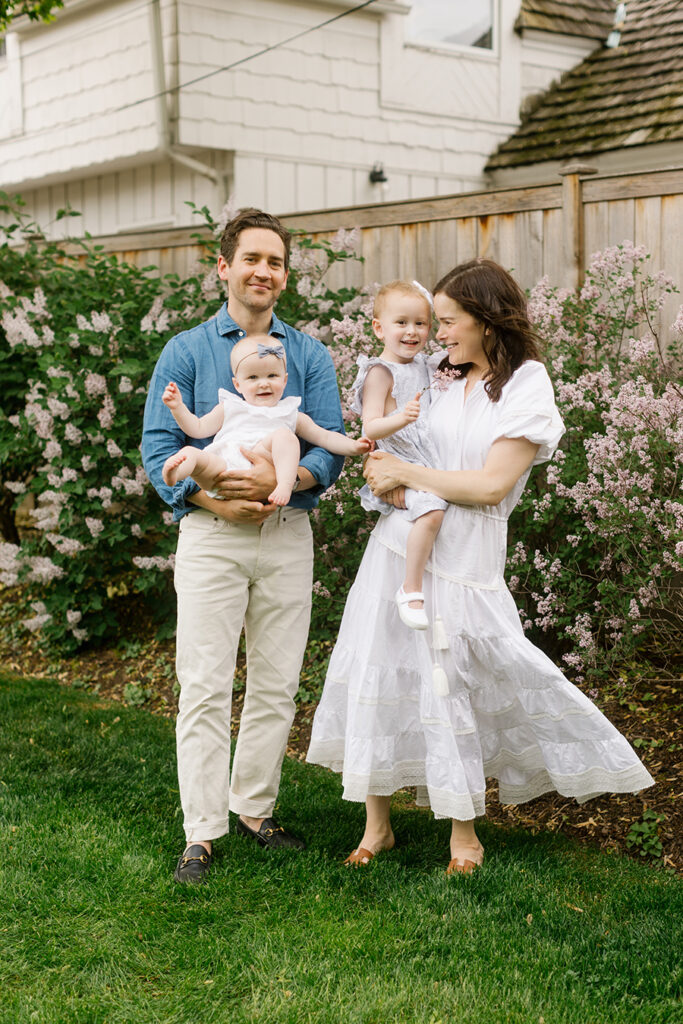 Cofounder of both Anecdote and The Everygirl Media Group, and mom to Margot, Kate, and her rescue dog Buddy.
Danielle Moss has been creating content since launching her first lifestyle blog in 2007. She spent the next several years designing blogs for thousands of clients around the world and growing her blog and community. Two years after moving from Los Angeles to Chicago she cofounded one of the top women's lifestyle sites, The Everygirl, a site named by Forbes as a top website for women. Five years later, her company, The Everygirl Media Group, launched a second site, The Everymom. The following year, Danielle, who is passionate about design and has been featured in Architectural Digest, MyDomaine, and Rue, went along to launch Anecdote with her husband, mother in-law, and good friends Amelia Eaton and Peter Krauss.
Danielle is selective in the partnerships that she chooses to take on. The brands must fully align with her life and aesthetic. She has partnered with Ralph Lauren, American Express, Lululemon, Ben Soleimani, Serena and Lily, Nespresso, Farrow and Ball, and Kohler. Click here for more information on partnerships or to request a media kit.
She and her realtor husband, Conor Scanlon, met on Tinder and two years later, were planning their Paris wedding. They renovated a vintage condo in Chicago's Gold Coast, which was featured on Architectural Digest and MyDomaine. A few months before their first daughter arrived, they sold their condo and purchased their first home. Margot was born July 2018, and Danielle went on to become cofounder again, this time with Anecdote, a store named one of the best stores in America by House Beautiful. The following year, she welcomed her second daughter Kate. Just six weeks before Kate arrived and a few months shy of her second birthday, Margot was diagnosed with Leukemia during a global pandemic. Facing the unimaginable, Danielle made the decision to step down from The Everygirl Media Group.
At the start of 2021, Danielle made the transition back to blogging and working on social media and marketing for Anecdote. She will be taking on select partnerships that align with her life and style, and will continue to share her home, life, and what inspires her.