The Best Toys and Gifts For 18 Month Old Toddlers
Finding the best toys for your 18-month-old can be a challenge. They've outgrown their baby toys but are not ready for toys designed specifically for older toddlers. We've talked about the best toys for 1 year olds, but your 18 month old is busy. I try to choose toys that …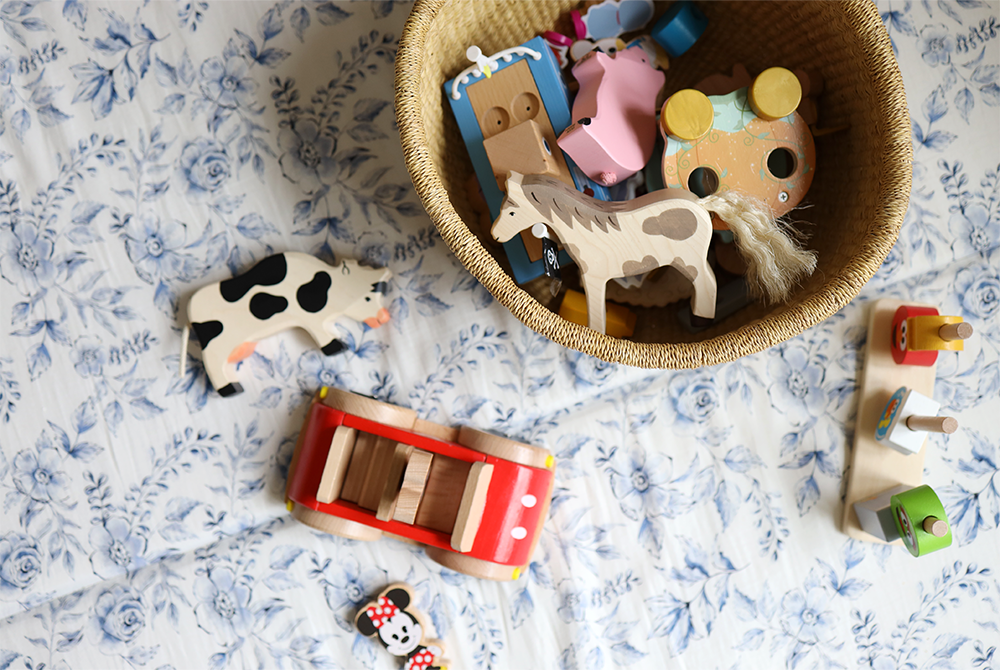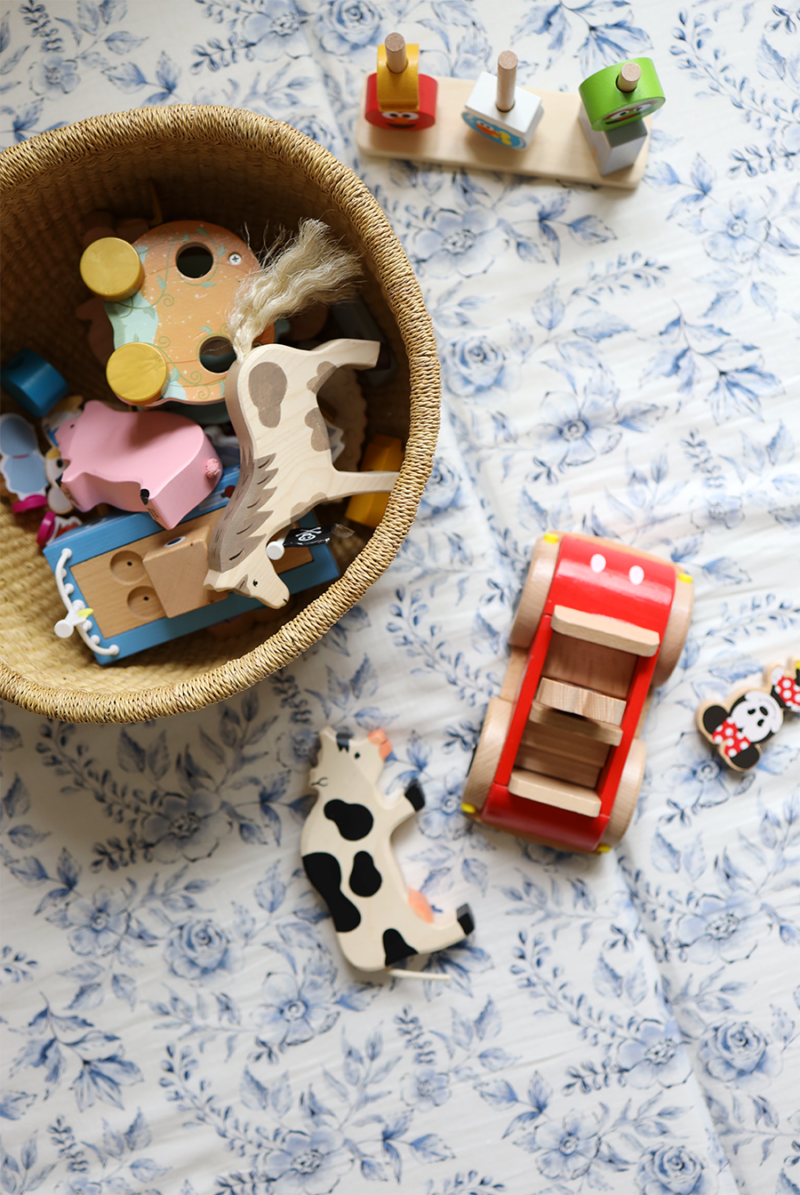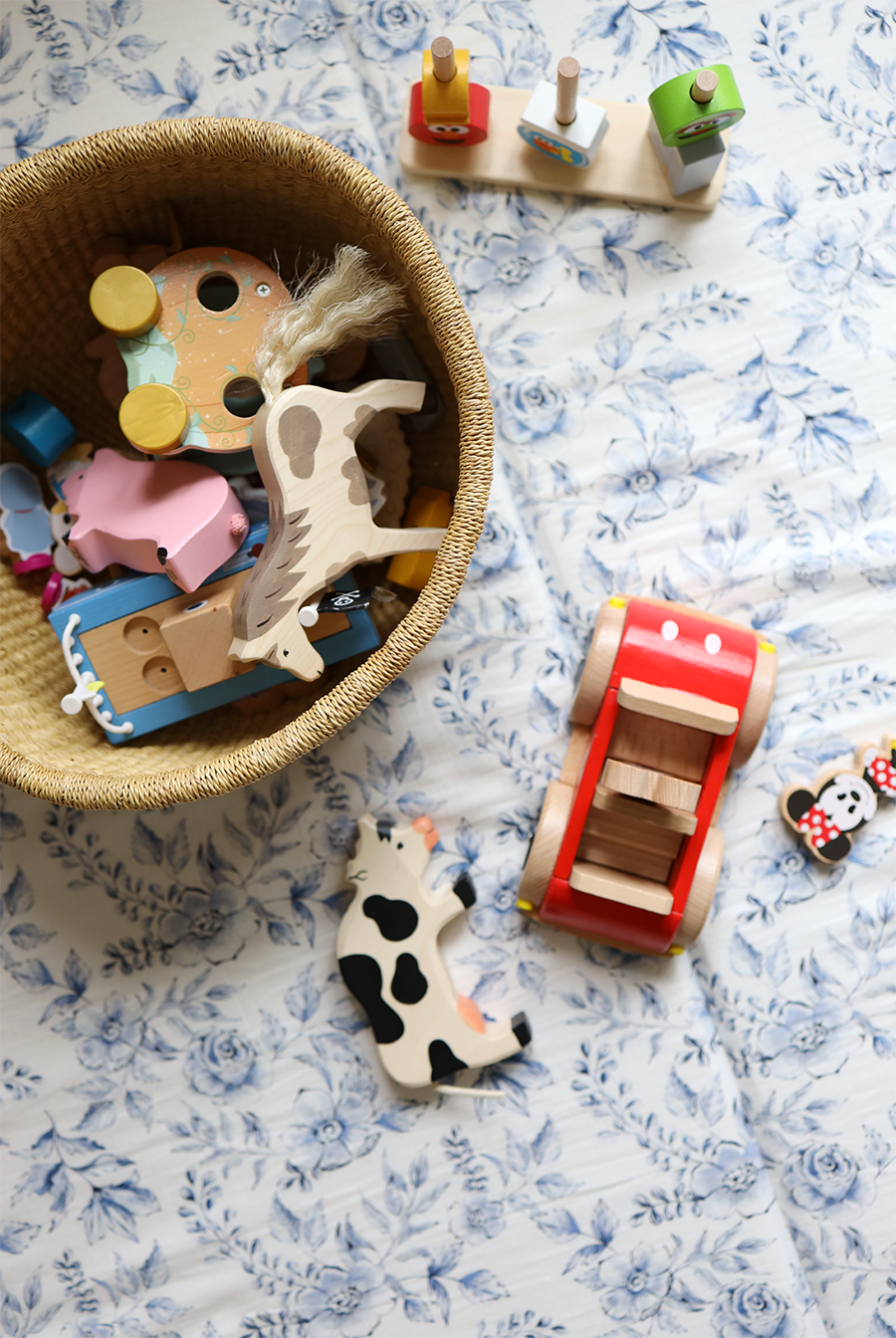 Finding the best toys for your 18-month-old can be a challenge. They've outgrown their baby toys but are not ready for toys designed specifically for older toddlers. We've talked about the best toys for 1 year olds, but your 18 month old is busy. I try to choose toys that will keep young toddlers busy, and put a lot of focus on toys that will grow with them. Most of these toys are also played with by my 3 year-old, so I feel good recommending them knowing (most) are toys your toddler will enjoy in the years to come. Hare are the 44 best toys for 18 month olds.
The Best Toys and Gifts For 18 Month Old Toddlers
A great toy will stimulate your toddler. It will encourage them to move, pretend, and play, and they will, ideally, like them in the months and years to come. If you're looking for a gift idea or have a baby that's going to enter this stage soon, here's the ultimate list of 18 month old toys. I'll touch on the best learning toys for toddlers, things to do with 18 month olds, and 18 month activities. My kids were never into pull toys but they
My daughters are 18 months and 3.5, so I am a big fan of toys that both girls will want to play with. When it comes to selecting toys, I prefer wooden toys because they feel simple, substantial, and if I'm being honest, they're often a bit more aesthetically pleasing. But sometimes, you need to go for a brightly colored plastic toys. Kids love a little color. You're in such a great place now – your toddler is becoming a little person, loves learning new words, playing with musical instruments, dancing, and interacting. I should add that some of these toys do have pieces that a child could choke on. Always supervise young children (especially toddlers) when playing with anything small objects that they might put inside their mouth.
Toys for 18 Month Olds that Encourage Pretend Play
Toddlers love playing pretend, and baby dolls are one of those toys for 18-month olds that they will continue to use in the months and years to come. Think of toys that will inspire them to be creative. Kitchens, grocery stores, figurines, dolls (I love these anatomically correct vanilla scented dolls, too), and food toys are a great start. You don't need all of these, but I'd be sure to have a kitchen, doll, figurines, and play food.
I wasn't sure where to stick the Toniebox in this post, but it's one of our most-used toys. It's recommended for the age group of 3 and up but my younger daughter has been using it independently since she was around 15 months old. Watch out for small parts and always supervise your toddler, but in our experience, my toddler never tried to eat the Tonie figurines. She loves switching the figurines out, and will either do that, or have music playing while she plays.
Dolls
These dolls are soft but posable, and have some very cute accessories. Toddler friendly, but great for older siblings, too. My 3 year old has one and loves it. And you'll want a bottle, spoon, and blanket for baby.
Doll Stroller
I recommend having a stroller or bed for dolls. This is great because it functions as both. Great for 3-5 year olds too.
Little People
We have the Little People farm (and it gets used all the time) but I keep a basket of LP toys and accessories out and my girls play with them almost every day.
Melissa and Doug Ice Cream Counter
This is one of my favorite toys for early childhood and is one of those toys your toddler will play with for forever. If you're looking for a gift for a child 5 or under, the chunky pieces are perfect for younger kids – I stock up on these when they are on sale and give them as a birthday gift. My 18 month old loves stacking ice cream and my 3 year old loves playing ice cream shop.
Play Kitchen
Another toy that will get a lot of use in the years to come. It's big so you don't have to have one, and I think you could just buy the stove and sink, but this is a hit. Prime storage for play food, and endless creativity for little chefs. We have the larger PBK kitchen since it's a bit bigger and it was my hope the girls would use it until they were 5, but this size seems perfect and would take up less space
Tea Set
Green toys sets are great because they work well in the bath or at a sensory table and sensory play, so it's great for outdoor use. This set is eco-friendly and durable, and has been a big hit with both of my kids.
Toniebox Audio Player
I've raved about the Toniebox – it's a great way to keep both younger and older kids busy. Toddlers love switching characters, listening to stories and different songs, and dancing to music. It's so nice having something play that they can control without screens. It was designed for children three and up but my younger daughter started using it independently at around 15 months, and my 3 year-old uses it during quiet time. It's amazing.
Mouse House
My 3 year old has the Maileg dollhouse but it's sold out and a lot of the accessories aren't ideal for 18 month olds. But it's a favorite for imaginative play. That said, my 18 month old loves it, and the tiny pieces only come out when she's napping. This house is really cute and very substantial, so I imagine we'll get at least another 5-7 years out of it.
Figurines
Plastic or wood, simple or a favorite TV character, figurines are good for hours of fun, and great for all ages. We bring them in the car and play with them with everything (cars, blocks, dollhouse etc).
Grocery Store
My kids just got this for Christmas and have been playing with it nonstop. 18 months is too young to run a grocery store, but she loves playing with and naming the food, and it's a toy she'll grow into. This toy is on the smaller side, so I think it would not get much use after age 4-5.
Picnic Set
This picnic set is a lot larger than I thought it would be, but it's pretty great. The floor pillows and felt food are so sweet, and both my 18 month and 3 year old really enjoy it.
Art Toys for 18 Month Olds
My kids started coloring when they were around 12 months old. If you're looking for things to do with an 18 month old, art projects are always fun. At 18 months and up, you'll see toddlers really starting to get creative. I avoid paint at all costs but know we need to give finger-painting a go soon. My 18 month old will ask for her favorite color, and loves using crayons and dot markers, so I haven't pushed anything messier. Get some bright colors and let them go wild on an easel or play table. These giant coloring posters are amazing, too. I taped one down to the playroom floor, put some crayons down, and the girls colored on and off for days!
Washable Dot Paint Markers
The toddler years are messy. These are not mess-proof but my toddler loves painting, and they are at the very least, easy for her to hold, and less messy than paint. Great for older toddlers and little kids, too.
Jumbo Crayons
Any large, easy-to-hold crayon will do. We like the Crayola egg shaped crayons as well.
Play Table
The perfect size for toddlers who are just learning to sit at a table independently, this table is ideal for creative play and creating mini masterpieces. It is on the smaller side, so the chairs are probably ideal for age 5 and under.
Tabletop Easel
"I love all things Melissa and Doug, and a full-size easel is great in theory, but they take up a too much space.
Best Educational Toys for 18 Month Olds
Leave it to Melissa and Doug to make two caterpillar toys that are single-handedly responsible for making sure my girls knew all their colors when they were just a little over a year old. The Lovevery Montesssori play kits are incredible. They're so well-made and come with a book for parents that explains the various ways to play with them. They are so worth it and make a great gift. When I think about toys for this stage, I think about toys for ages 1-2, and what would be the best developmental toys for 2 year olds. Your 18 month old is so close to two, but not quite there yet. If a toy is safe for them to play with, I will (with some toys) buy "older" and get them to grow into a toy.
Chunky puzzles seem to be a one-use toy but they're actually great for open-ended play, too. Since they are essentially wooden painted animals, trucks etc, the pieces can be used a number of ways. I store all the pieces in a small basket, so when it's time to play with simple puzzles, finding the right pieces is part of the game.
Montessori Play Kits
We have now used almost every single Lovevery Montessori kit to date. I think the younger ones (age 1-2) are a little better since they get used more. The newest kits are awesome, but I've found some of the toys serve just one function, and open-ended toys do better after age 2.
Counting Caterpillar Toy
Both of my girls loved this simple toy as toddlers – the chunky rainbow pieces are great for little hands. It's an easier to use stacker, and I swear it's what helped both my girls learn their colors.
Rainbow Caterpillar Gear Toy
My 18 month old just got this and it's great for color learning, matching, and how things (in this case, gears) work.
Chunky Wood Puzzle
These puzzles are the best! We have a handful, and they're great puzzles, but the pieces stand up, so they're fun to play with, too.
Flash Cards
This set comes with over 100 flash cards that include animals, vehicles, household objects, etc. The back of each card has a game that will help teach colors or numbers – these are seriously the best! We use them all the time.
Spike the Hedgehog
Both of my girls loved playing with this one. It's great for learning colors, counting, and really helped build fine motor skills.
Wooden Stacker
One of these stackers is a bit more advanced but as I've mentioned, I really like toys that toddlers will grow into.
Wooden Lacing Beads
This is a classic toy and for a good reason – perfect for tiny hands and independent play. We just got these large beads and both my girls enjoyed playing with them. Watching an 18 month old string giant beads is even cuter than you might think.
Best Open Ended Toys for 18 Month Olds
Ah. Open-ended toys are my favorite. Consider this my list of Christmas presents for 1-2 year olds. These are toys that kids can play with independently, in multiple ways. Think: Montessori toys. The way they use these toys can change as they grow. Blocks, dolls, simple, wooden toys. I included a lot of blocks, and you don't need them all, but these are toys your toddler will use for years. I keep open baskets in the play room and living room, and inside we have wooden blocks, magnetic blocks, and of course, Duplo. The girls are on a big Duplo kick right now.
Wooden animals and figurines will be played with forever. We have a good mix of sturdy plastic figurines from their favorites shows (hello, Daniel Tiger) but any time I can find a wooden version, I'm on it. I keep a basket (so many baskets) of wooden characters, animals, and a few vehicles, and they can be used with blocks, play silks, etc.
Building Blocks
My kids love Duplo. We have a huge basket of them in the playroom and they're always building something. Highly recommend getting the number train, and this particular set has ice cream and cupcakes, which have been a favorite.
Peg Dolls
Like figurines, these are fun to have around, and are really nice for matching. They coordinate with the other Grimms wooden toys and are a splurge but so well-made.
Rainbow Stacker
This is a splurge but is well-made and beautiful, and can be used in so many different ways. Make a rainbow tunnel, town, tower, or circles to house your animals. Kids can't not be creative with Grimms wooden toys.
Wooden Animals
I just bought these for my younger daughter for Christmas since a friend who always has the best toys recommended them. They are a splurge but pretty large, and very well-made.
Magnatiles
My younger daughter isn't building big magnetic towers on her own, but she's slowly learning, loves the colors, and can lay them all out. I love that she will use them for the next 3-5 years.
Wooden Toys and Figurines
I just discovered these before Christmas. They're on the larger side so they are easy to hold and toddler-friendly (not too small!) and both my girls love them.
Block Set
70 wooden pieces that work with each other in more than 20 stage-based activities. It's a car, shape sorter, ramp, and wooden string toy. Years of learning through play, crafted by child development experts. Build a car, city, towers, or thread with string.
Rainbow Blocks
I love this take on wooden blocks with colorful, acrylic windows. These blocks encourage hand-eye coordination, color exploration, and are perfect for light table activities. We have the IKEA Flisat and I'm ordering a light table cover. Excited to use the two together.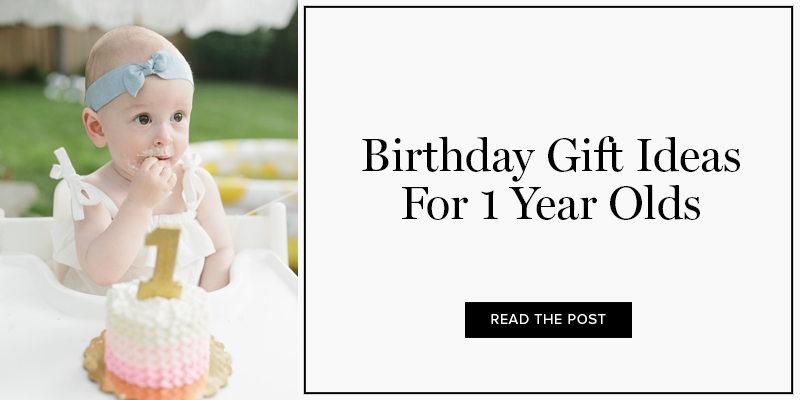 Toys for 18 month olds that encourage physical activity
Ride on toys are great for toddlers at this age. They're learning that they can make toys move, and are finally coordinated enough to get the hang of climbing, jumping, and even driving. I've included a few climber and ride-on options, and will let you know what we have, love, and use below.
Pikler Cimber
Both of my kids love this. We have an additional ramp with a slide one one side and ladder on the other. It gets a lot of use in our home, especially during winter.
Ride On Toy
My kids love this – it's the perfect size for 18 month olds, and is nice for those winter months (we keep ours indoors).
Stepping Stones
My 18 month old hasn't mastered the stepping stones yet, but we're working on it. She was a late walker (17 months) but is very physical, so these will be great for her in the coming months. They're great for active play and learning colors and following instructions, too.
Cow Bouncer
This bouncy cow is one of her favorites. My younger daughter definitely needs supervision since she inches too close to the front and falls off, but she loves it. It's one of those toys they'll grow into.
Balance Bike
We don't have this but I love the price point and the fact that the wheels are a lot thicker for younger toddlers.
Easy to store water table
If you're looking for a fun toy for your toddler to use outdoors, this water table is amazing and it folds for easy storage. It's great for any younger age group (toddlers and preschoolers alike). 18-month-old boys and little girls will love this Little Tikes water table – the perfect toy to splash, practice pouring, and a fun way to have a great time in the sun.
Climber/Play Mat/Sofa
The nugget is one of our most-used toys. It's a play couch that turns into a fort, tent, ramp, or slide. It's made up of four foam pieces and has a durable, easy-to-wash cover.
Convertible Tower Table
This is one of the cooler toddler items we own. It easily converts from a learning tower to a table, so it's great for toddlers who are interested in being at the counter, or who want their own kid-friendly spot to play or eat in the kitchen.
The Coolest Bath Toys for 18 Month Olds
Drip Drop Cups
This set is the right size for babies 10 months and up. Help your toddler practice nesting, pouring, and containing pieces.
Easy To Clean Bath Toys
Bath toys that fill with water usually develop mold over time, so we only use ones that can be opened up and cleaned. These are a great option!
The Best Sturdy Board books for 18 Month Olds
We love reading! Ollie, Pout Pout fish, and anything with animals, letters, and numbers. Here are a few of my 18 month-old's favorites.
Ollie Books
The Ollie books are simple and a little odd, but my kids love them. We read the Ollie Christmas book every day throughout December, and the book about Boo Boo is one of Kate's favorites.
Poke a Dot Books
These are amazing. The first time I broke one out, my daughter, who was almost 3 at the time, played with it for at least 30 minutes. My younger daughter started using them before she was even 1 and still loves them. They're strangely addicting and educational, too.
Brown Bear
We've been reading this one every day. It's great for learning colors, animals, and the predictability is fun for 3 year olds, too. My older daughter loves to tell me what animals are coming up next.
You're My Little Sunshine
The You're My Little series of books are so sweet. I think we have them all.
This post contains affiliate links. If you buy something through using my links, I may earn an affiliate commission (at no cost to you). I personally curate everything you see on my blog and only recommend products I love.