Jones Road Review – Bobbi Brown's Clean Makeup Brand
Earlier this year, I started using Jones Road beauty products by makeup artist Bobbi Brown. I'm a long-time Bobbi Brown fan. I used Bobbi Brown cosmetics and skincare since college and up until I made the switch to clean beauty. I love that she started a clean beauty brand and …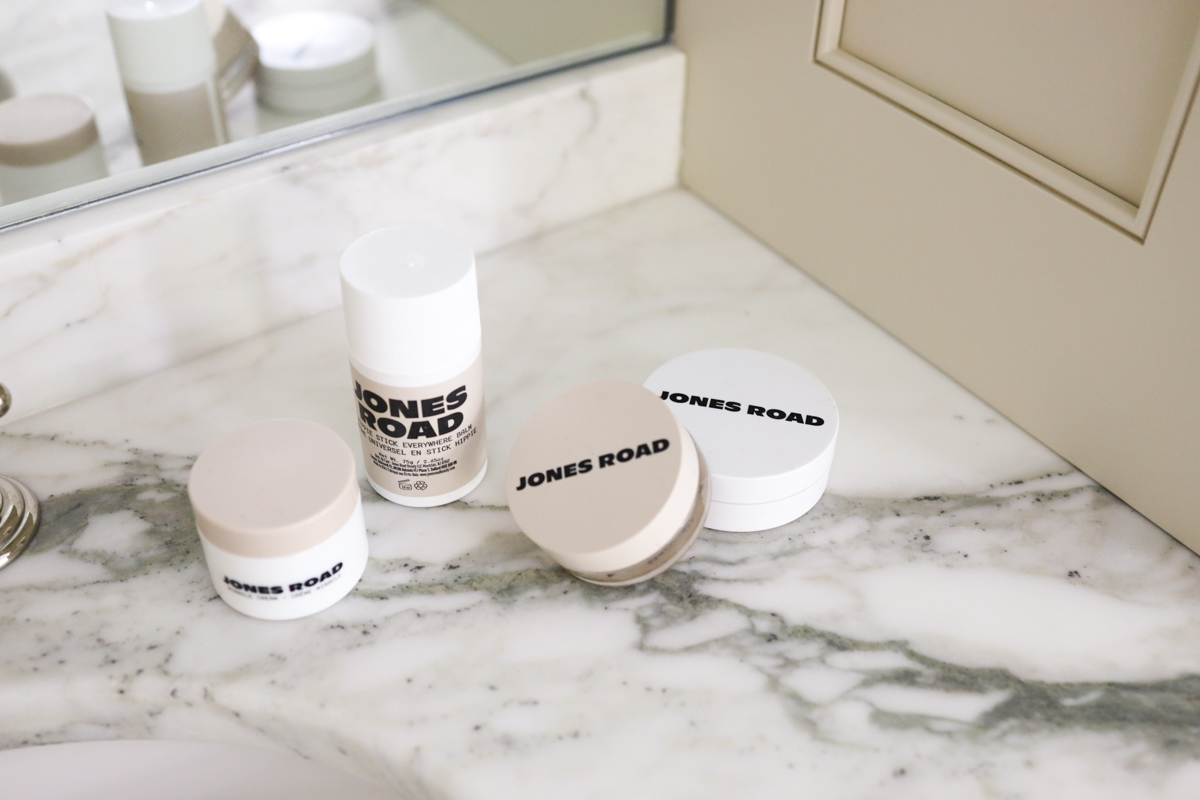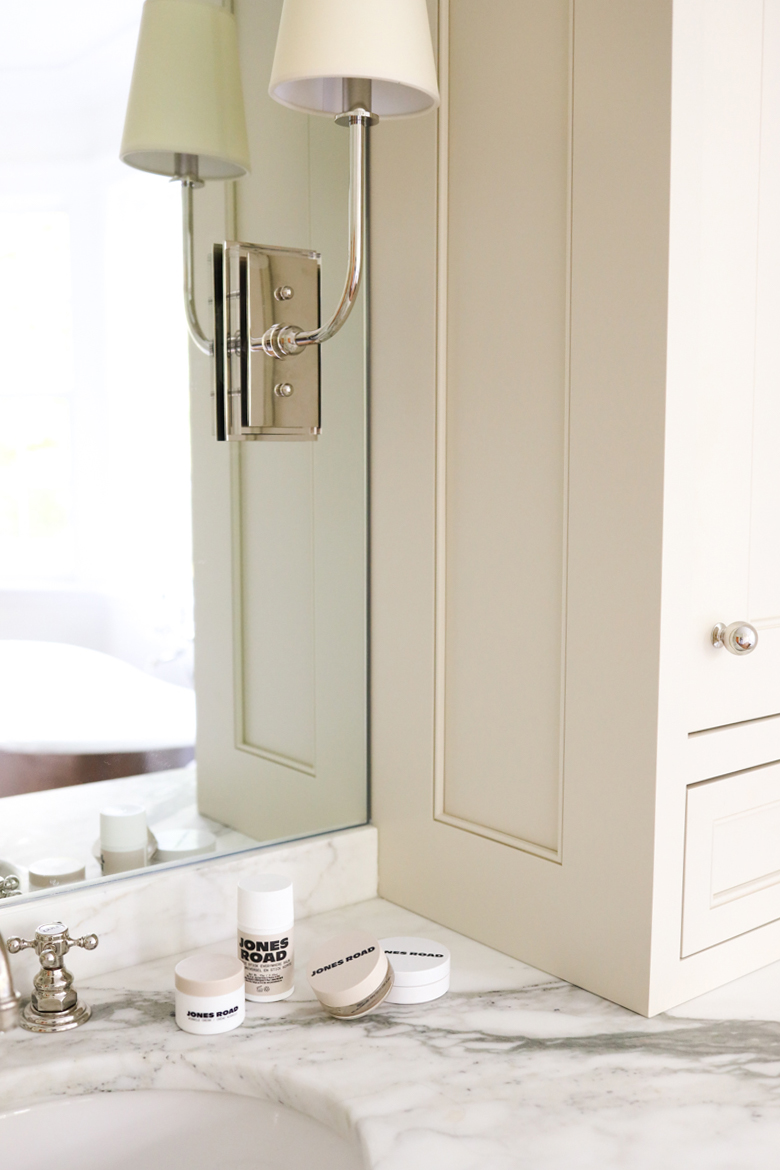 Earlier this year, I started using Jones Road beauty products by makeup artist Bobbi Brown. I'm a long-time Bobbi Brown fan. I used Bobbi Brown cosmetics and skincare since college and up until I made the switch to clean beauty. I love that she started a clean beauty brand and want to share some of my favorites that you should add to your beauty routine. These clean products are formulated with key essential oils and are so hydrating. I've tried a few of the products and love them, so I actually just ordered a few more and will add them to this post. But I really wanted to get this up because I love this brand. Here's my honest review of Jones Road products.
An Honest Review of Jones Road – Bobbi Brown's Clean Makeup Brand
One of my favorite things about Jones Road is that their high-grade formulations adhere to guidelines that are even more strict than the E.U. The brand has eliminated thousands of potentially harmful ingredients. So these are skincare and makeup products you can feel really good about putting on your skin.
The Jones Road team sent a few things to me earlier this year, and I loved them so much that I spent my own money on more product.This does not come as a surprise given how hydrating Bobbi's first line was, but her products are some of the best beauty products for dry skin. She's an icon in the beauty industry so I am thrilled she created a natural beauty line. I've really used this collection's skincare products since hydration is so important to me, but will order a few more things since I tend to go for the no makeup makeup look, and I think this brand will be perfect for that. I love good lip balms and just ordered the lippie stick along with the brow pencil, face pencil, and a new oil stick.
Here's what I ordered, and when it comes to high-quality clean beauty products, these prices can't be beat.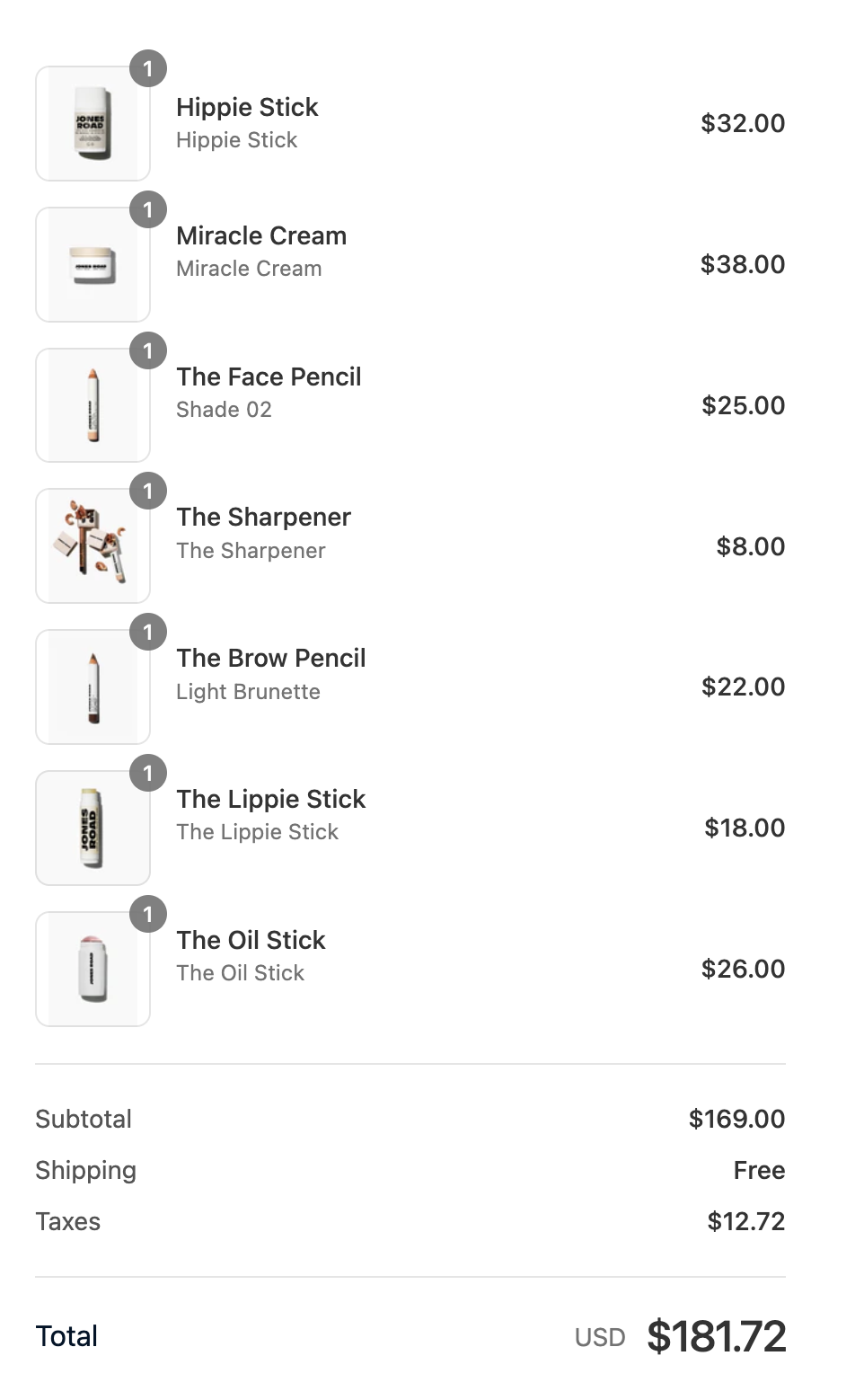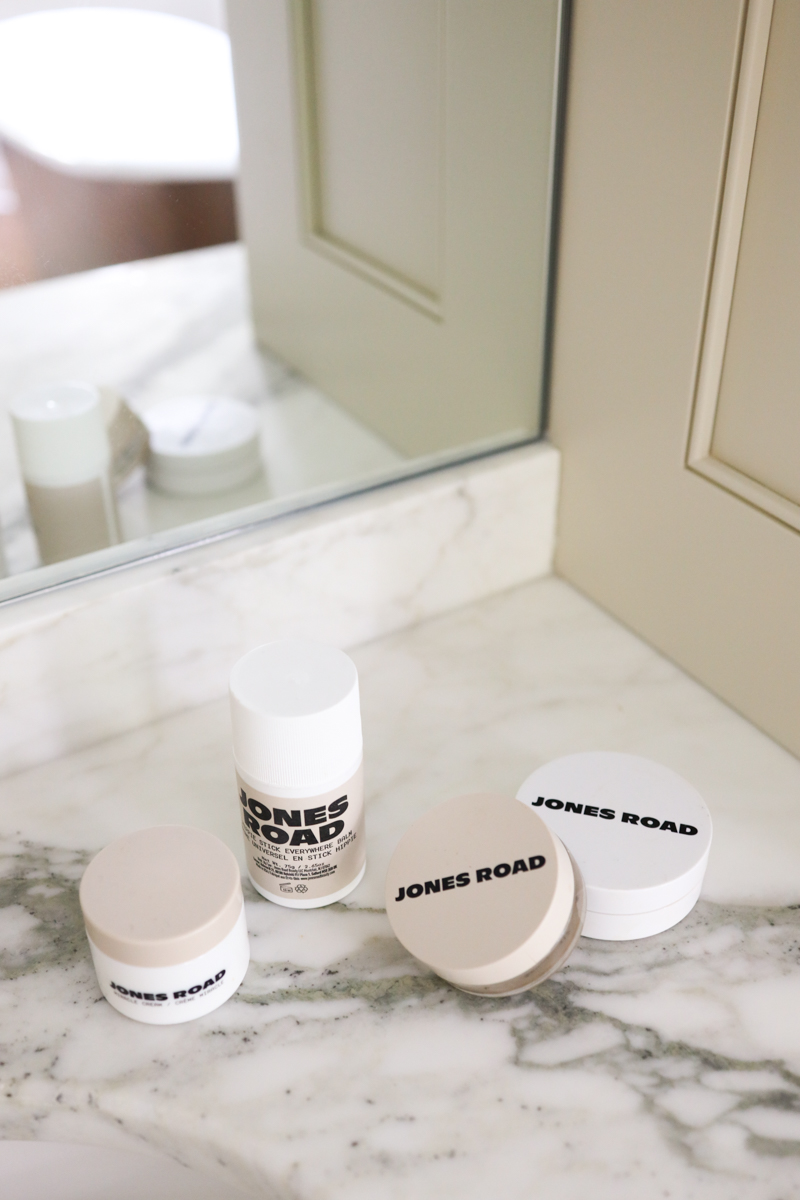 Jones Road Miracle Balm in au naturel
Jones Road Beauty miracle balm is by far my favorite product for my dry skin but is a great hydrator for all skin types. It's formulated with jojoba seed oil which is an antioxidant and antibacterial plant oil. It replenishes fatty acids, and has castor oil, argan oil, and other vitamins and minerals that are essential for your skin. Use Miracle Balm alone on your foundation for an instant refresh.
Oil Stick
Jones Road's oil stick is another one of my favorite products. This face oil is brilliant and comes in stock form so it's great on the go or for travel. It glides on so smoothly and is one of the better beauty products I've tried. A little goes a long way and it gives just a little extra glow.
Hippie Stick
Ok, so this is one of those multi-purpose products that you can use anywhere you need moisturizing – it's especially wonderful on your heels. I love it so much that I purchased an extra one just for my feet. It's a universal balm (in stick form) that perfectly moisturized your face and body.
Miracle Cream
This one is great for dry skin types and is formulated with vitamin e and shea butter.
What the Foundation
WTF is a tinted moisture balm that blends into the skin. I do really like it but full disclaimer – started using Merit's The Minimalist and have found that I don't have to use it. One of my favorite things about this creamy foundation is that it won't settle info fine lines. And I'm in my early 40s so I definitely have those. But – it's really nice to have as a smooth layer for a bit more coverage, and it's super-hydrating. WTF features nourishing ingredients like Jojoba Oil and Sodium Hyaluronate. It comes in 12 shades that blend across all skin tones.
This post contains affiliate links. If you purchase something using my links, I may earn an affiliate commission at no cost to you.