A Simple Summer Peach and Burrata Salad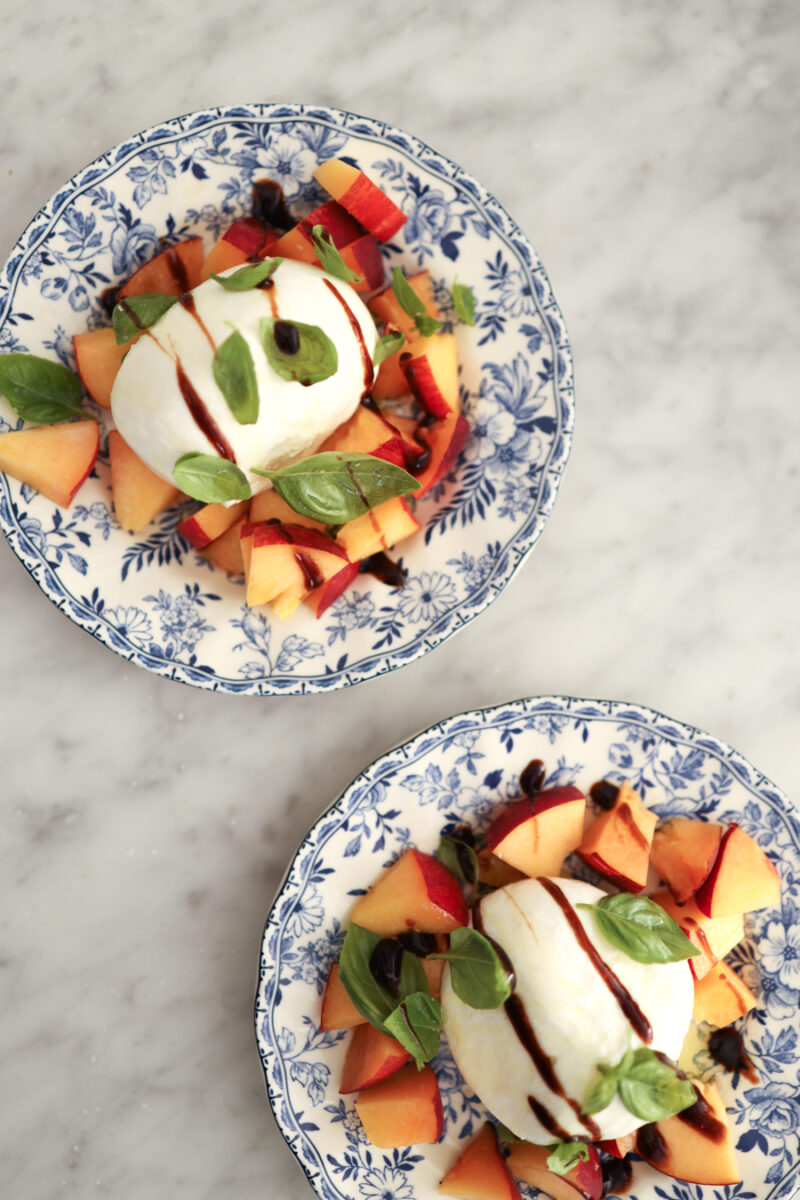 I know this is barely a recipe but I ordered a berry and burrata salad at Sweetgreen last week and forgot how simple and satisfying fruit and cheese can be. We made our own simple summer peach and burrata salad this week and had to share it. I almost didn't because it's just so simple, but on the off-chance you haven't tried this combo, you're welcome. It tastes like summer (or what summer should taste like) and it is so refreshing. See more recipes here.
A Simple Summer Peach and Burrata Salad
I grew up in Los Angeles where it's almost always sunny, so I think about summer a lot. It's freezing half the year here in Chicago, and when temps warm up, I dream of summer. Dresses, sandals, long walks, the beach (ok, the lake), and summer salads. When it's freezing, a salad is usually the last thing I want. But I love salad, so this is my time to shine. First, let's talk about the balsamic glaze vs regular old balsamic vinegar. Balsamic glaze easy to make, but you can purchase it ready-made. It's thicker than balsamic vinegar and is the perfect, final touch to your fresh Caprese. If you'd like to make it on your own, just bring 1 cup of balsamic vinegar to boil and simmer it until it has reduced. It should be a bit more dense than balsamic vinegar. *chef's kiss *
Ingredients:
Balsamic vinegar reduction/glaze
Olive oil
Fresh peaches
Burrata
Freshly chopped basil
A dash of sea salt
Optional add-ons
Tomatoes
Strawberries
Here's how to make a simple summer peach and burrata salad
Just chop some peaches, add burrata and basil, and drizzle olive oil and balsamic vinegar.
It took less than 5 minutes to make and was delicious. Simple, beautiful, and delicious. Enjoy!