I Perfected the Beverly Hills La Scala Chopped Salad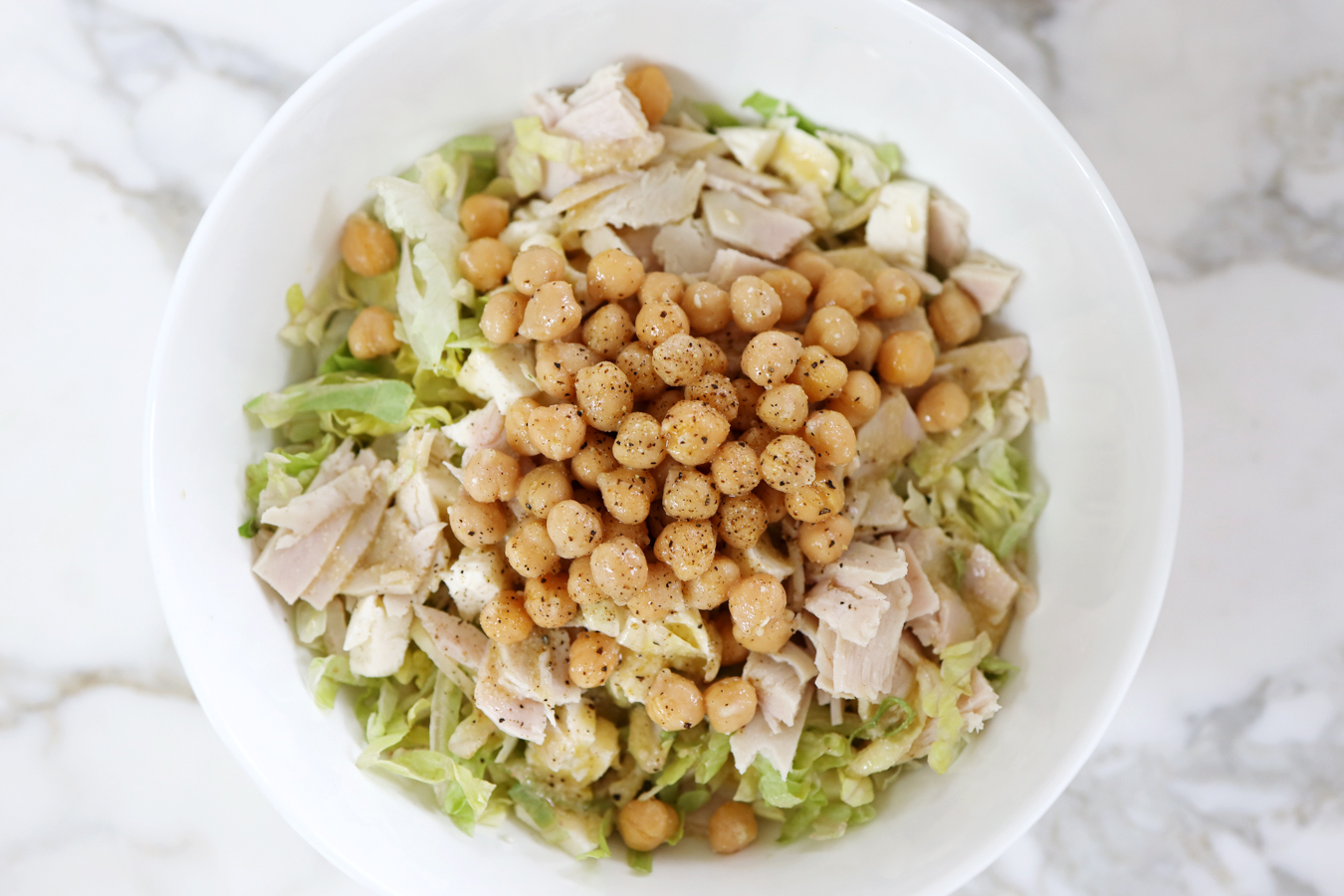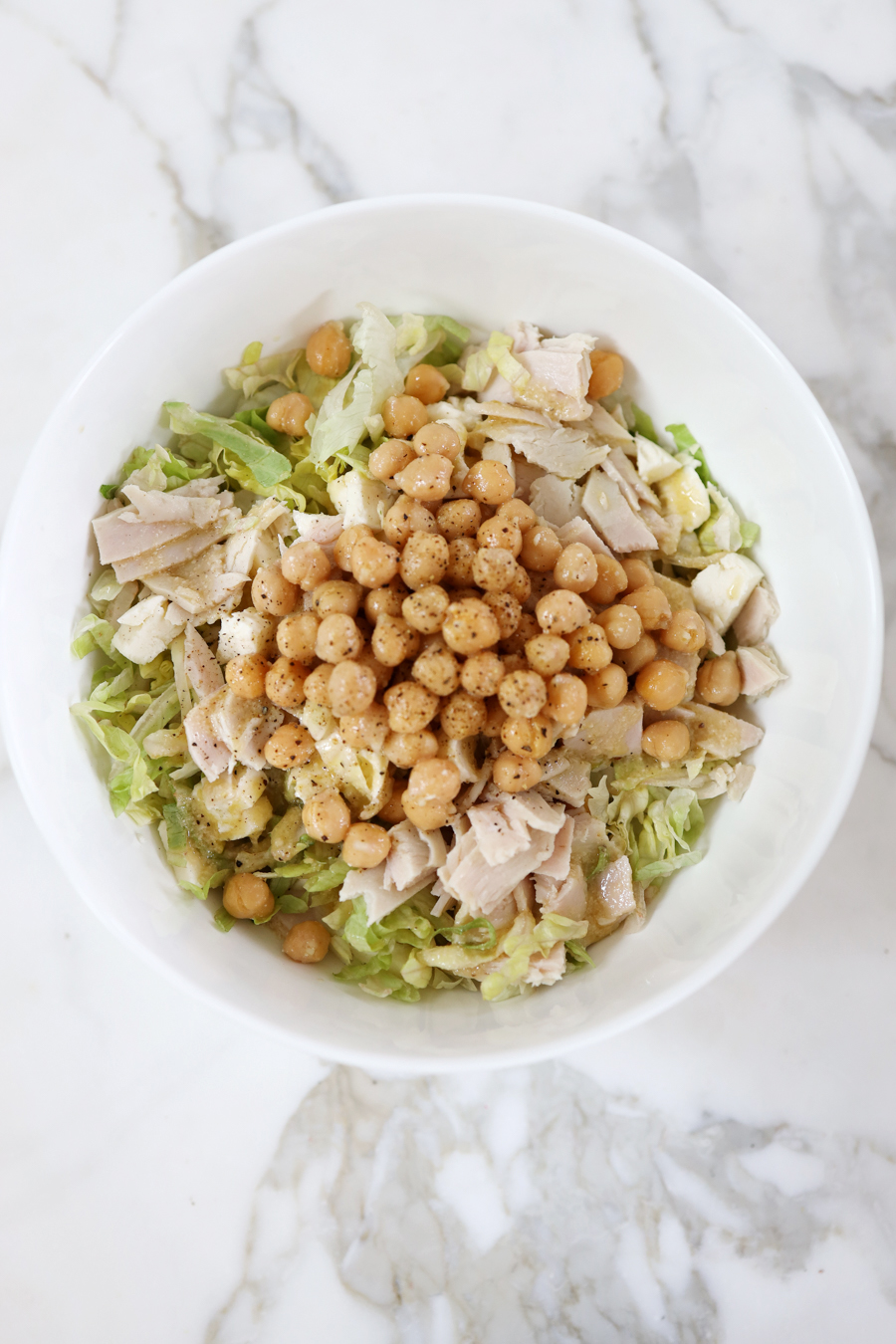 The famous La Scala chopped salad has been one of my favorites for over half my life. I know quite a few people have posted this salad which apparently went viral on Tik Tok because the Kardashians like it? I'm not on Tik Tok and don't watch the Kardashians so no comment on that. But – I grew up in LA and love this salad more than anything. So much that I ordered 3 turkey chops in 4 days. The original has salami BTW, and it's good, but I prefer the turkey chop. Sure, anyone could tell you the salad tastes good, but I know this salad.
My sister and I were just discussing her next visit to Chicago and I asked, like I always do, if she'd bring one. She always says no but I thought this might really be it since I'm having a baby. And then I had this a-ha moment. I should learn to make it. So I spent a few days perfecting the dressing ratios and consistency, and have been having LA Scala chopped salads almost every single day since.
I Perfected the Beverly Hills La Scala Chopped Salad
Sadly, the La Scala in Brentwood closed, but there's now a take-out spot where I picked up salad a few times since we were staying in Santa Monica. But if you're looking for the original, the location in Beverly Hills is where you should go (although I always preferred Brentwood). Most order the original chopped salad which includes iceberg lettuce, salami, garbanzo beans, and mozzarella. I almost always order the turkey chop which subs turkey for salami. Both are great, but I prefer turkey. And do yourself a favor and order a side of marinara for the bread. Trust me on this one.
La Scala Chopped Salad Ingredients
I don't really go off a set amount of ingredients for anything other than the dressing. Just throw this salad together with however much of everything that I'd like. If you want extra protein, add more turkey. I've found that the amount of ingredients means nothing, and I could order this without garbanzo beans (that's how I used to eat it) and I'd still love it. The dressing is everything.
Dressing Ingredients
1/4 cup olive oil
1/4 cup red wine vinegar
2 tsp dijon
1/2 tsp salt
1/2 tsp pepper
1/4 cup grated pecorino
Salad Ingredients
Chopped iceberg lettuce (add as little or as much as you'd like)
Mozzarella. It should be shredded but I got the best consistency out of the balls that sit in water, and just chopped those up.
Applegate organic turkey breast, chopped
Garbanzo beans (marinate them in the dressing for a little bit if you have time).
My husband loved it and said it was spot on, and he suggested adding red onion. Not an original side, but would be good! You could add anything – bell pepper, cucumber, tomatoes, yellow peppers etc. I'm telling you…it's all in the classic Leon dressing.
Check out my favorite summer salad here.