Paleo Dessert: Banana Ice Cream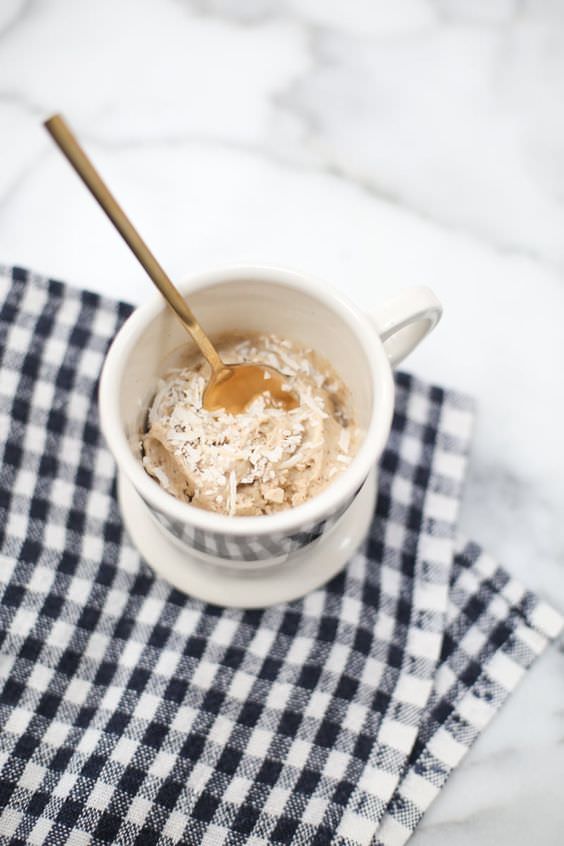 I got really into Halo Top ice cream and still think it's the greatest thing ever. It's low in calories and sugar, isn't processed, has a good amount of protein, and tastes like heaven, but isn't paleo or Whole30 compliant. I was forced to take a little break but found myself missing my occasional post-dinner frozen treat. I really enjoy having frozen fruit and will freeze fruit or buy big bags of mixed frozen fruit. If you haven't had frozen pineapple, you are missing out. But this "ice cream" is the easiest treat – just 3 ingredients and you will feel like you're having ice cream while being healthy. Make my other favorite paleo dessert here. Here's my favorite paleo dessert: banana ice cream.
Paleo Dessert: Banana Ice Cream
(Whole30 Compliant)
Enter this faux banana "ice cream". It certainly isn't Halo Top, but when you can't have Halo Top, it will do the trick. I've found that when I'm trying to eat clean, if I don't find a way to have something I'm craving, like a frozen treat, that I'm going to end up a little bitter, and that leaves room for slip-ups. I'm all for having the thing you want to have, but making healthier versions of my favorite things usually does the trick. You're not technically supposed to have dessert on Whole30 but this isn't desert. It's frozen banana and almond butter that I happen to blend into a delicious little mixture that some might say could resemble a desert.
Ingredients
1 banana, frozen
1 tbsp almond butter
2 tbsp low fat coconut milk
Directions
1. Place banana under hot water until you're able to peel it (about 10-15 seconds)
2. Chop banana and place in food processor
3. Add coconut milk and almond butter
4. Mix until creamy
5. Place in freezer for 10-20 minutes if you'd like to freeze it up just a little more
6. Top with a favorite healthy topping (like coconut flakes) and enjoy!