Adding Bluestone Pavers to Our Portico
When we purchased our older home, it was in need of quite a bit of landscaping and a fresh coat of paint among other things. The exterior is beautiful but was in rough shape. Paint was chipping everywhere, all our lintels had to be replaced, and the yard was overrun …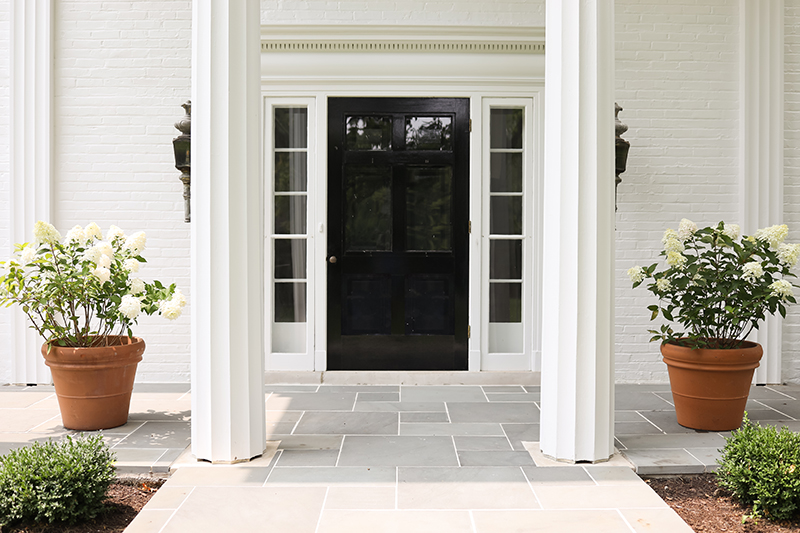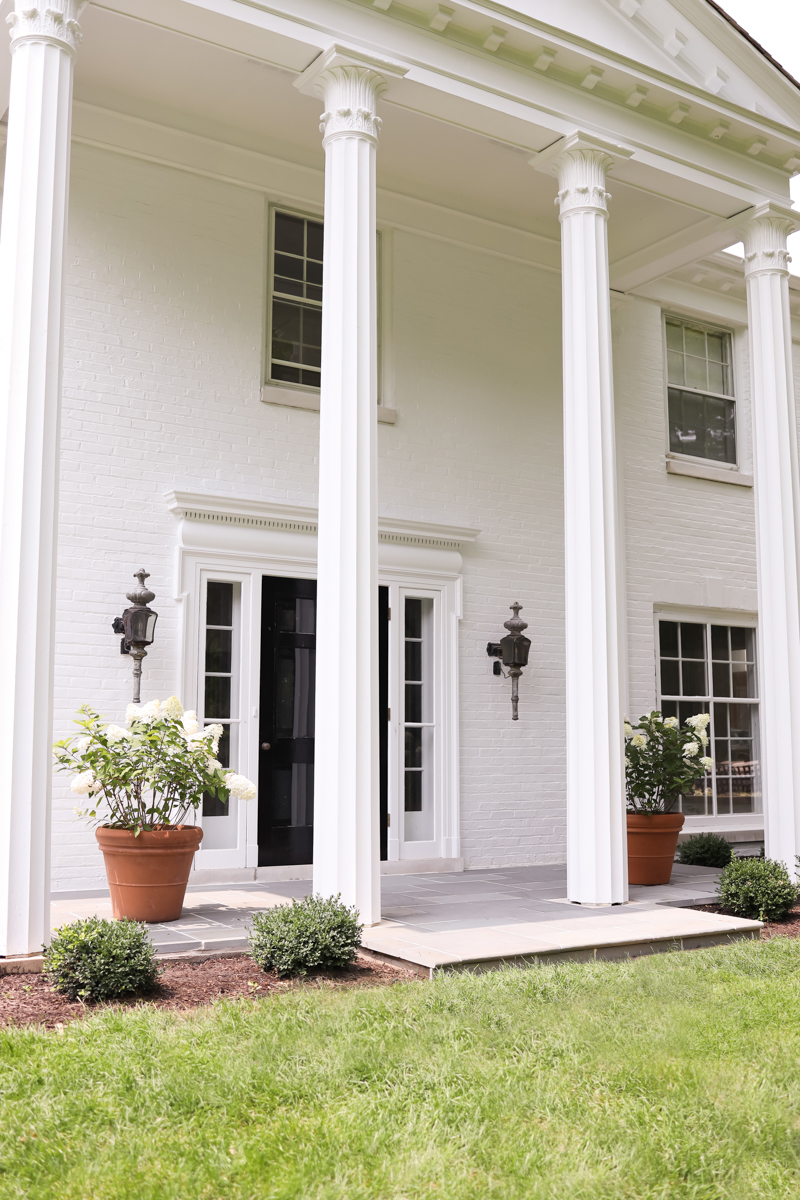 When we purchased our older home, it was in need of quite a bit of landscaping and a fresh coat of paint among other things. The exterior is beautiful but was in rough shape. Paint was chipping everywhere, all our lintels had to be replaced, and the yard was overrun with weeds and dying shrubs. We really wanted to make our front door and portico feel welcoming. So along with landscaping, we decided to add bluestone pavers. Bluestone is timeless and traditional – a classic stone that adds elegance and value to a home. Aesthetically, it felt perfect with the style of our home, and also tied into our bluestone patio off the kitchen.
Adding Bluestone Pavers to Our Portico
The outdoor space off our kitchen has two levels – one brick and the other bluestone – and I love the look of both. But the portico was cement and not very inviting. It needed to be redone. We knew a natural stone would be the perfect update and went with bluestone pavers. It's amazing what a fresh coat of paint, shrubs, and hydrangea can do.
The exterior paint we chose for our house is Benjamin Moore white OC-151.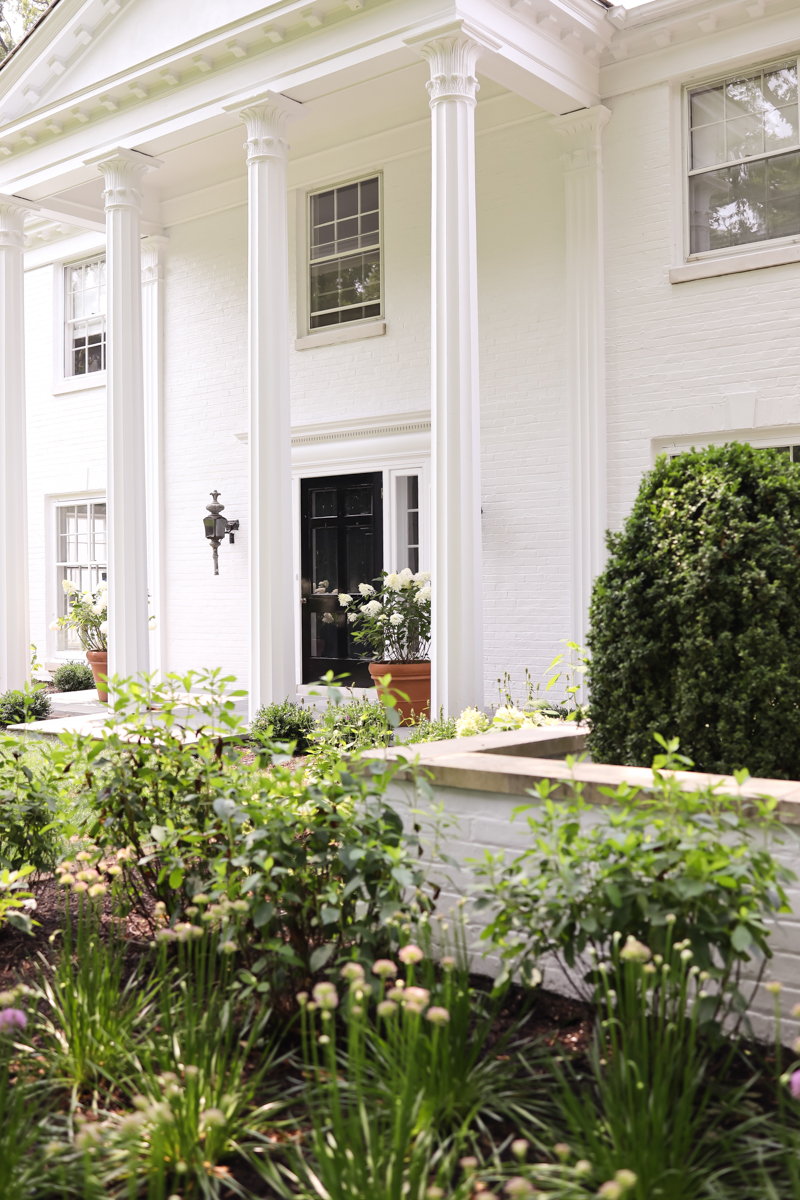 Here's the before. You can see that the entry wasn't very welcoming, and just featured a concrete slab.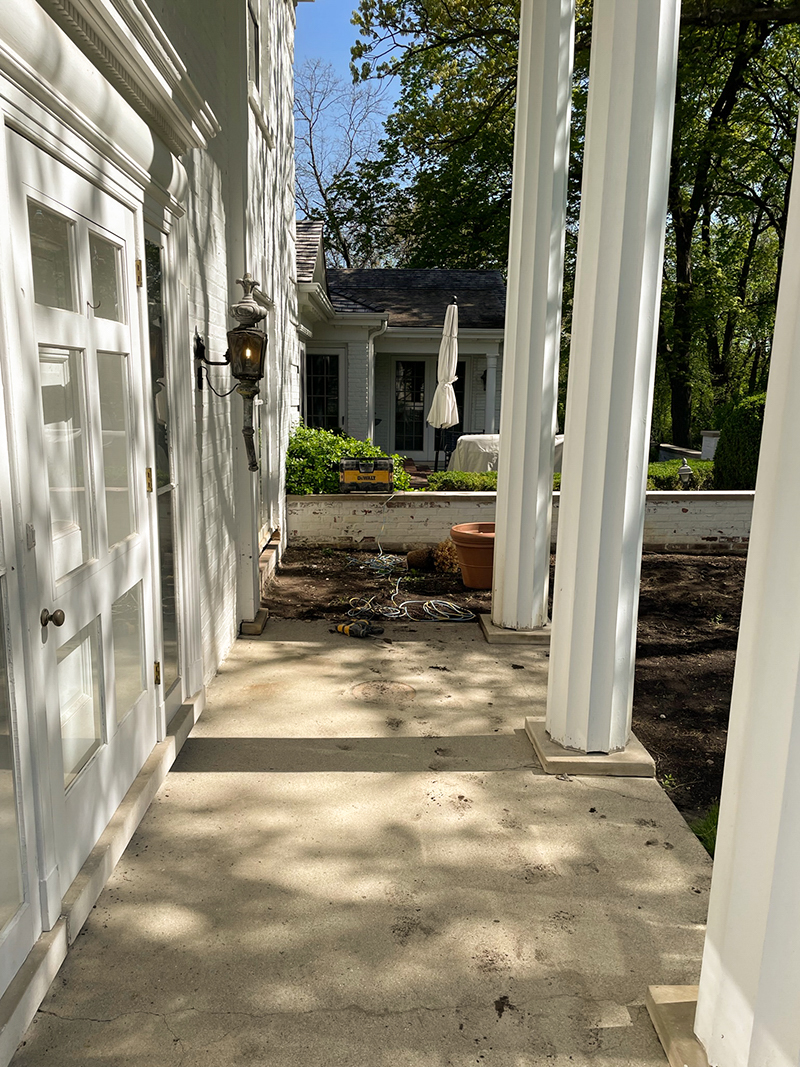 Why Bluestone?
Bluestone is a type of high quality sandstone found in Pennsylvania and New York and is a natural material made of igneous rock. It's a versatile stone and is perfect for everything from patios and stone steps to fire pits and even outdoor showers. There are many different ways to use slabs of bluestone.
Our Bluestone Portico
Pennsylvania bluestone comes in a few types of finishes – we chose blue select in a sawn thermal finish. It offers a rough but smooth surface that isn't slippery. I like the natural look and clean lines.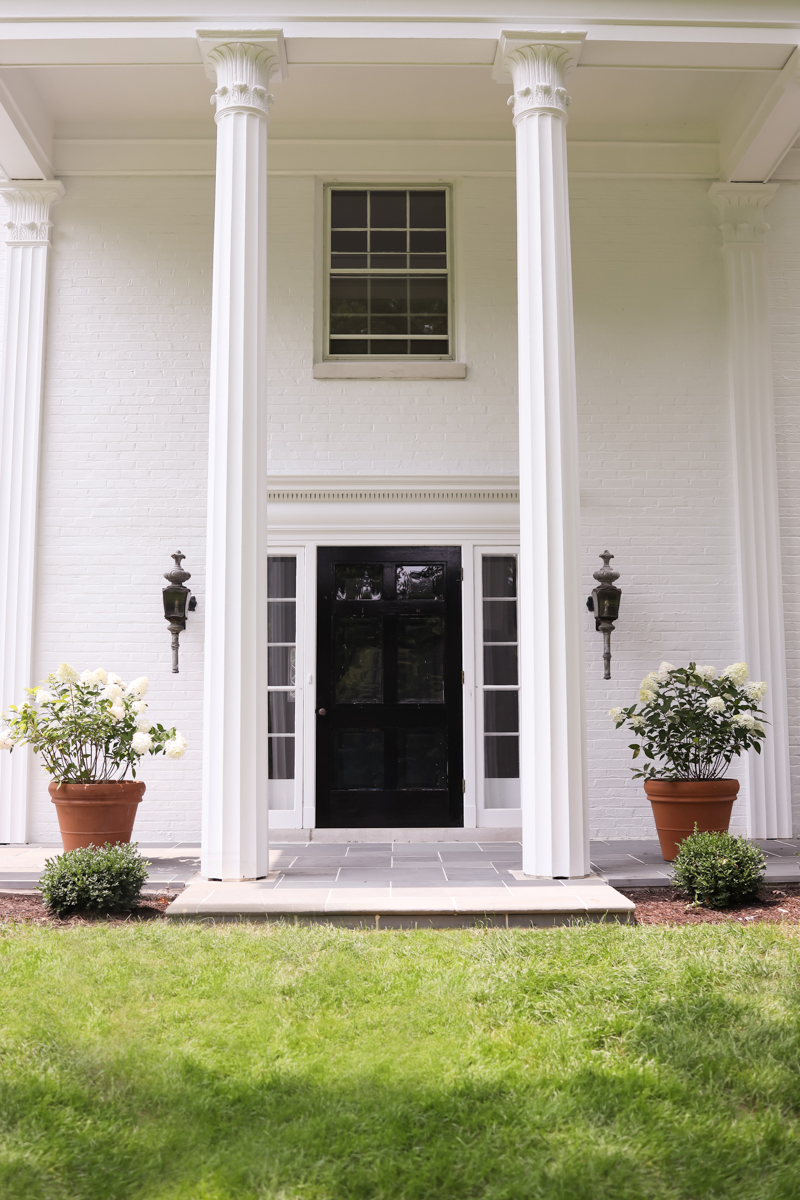 We added a single bluestone "step" and filled planters with more hydrangea. It was a challenge to find the right boxwood topiary, and our landscaper said they were harder to keep alive anyway. These hydrangea were $50 each, so a great, affordable option for our Home Depot planters.
The final step will be adding black shutters to the second floor windows. We would add them downstairs but the first floor windows are too close to the pilasters which you can see in the photo below.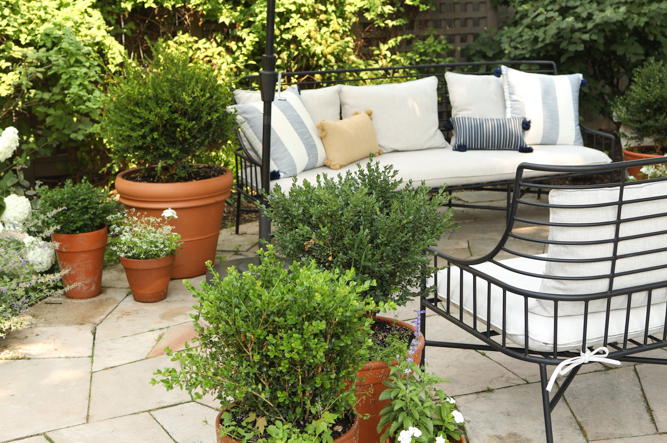 Boxwoods are timeless and simple, and pretty durable – most even survived two Chicago winters. All you need is a terracotta planter, a boxwood, bubble wrap, and soil - here's how I did it.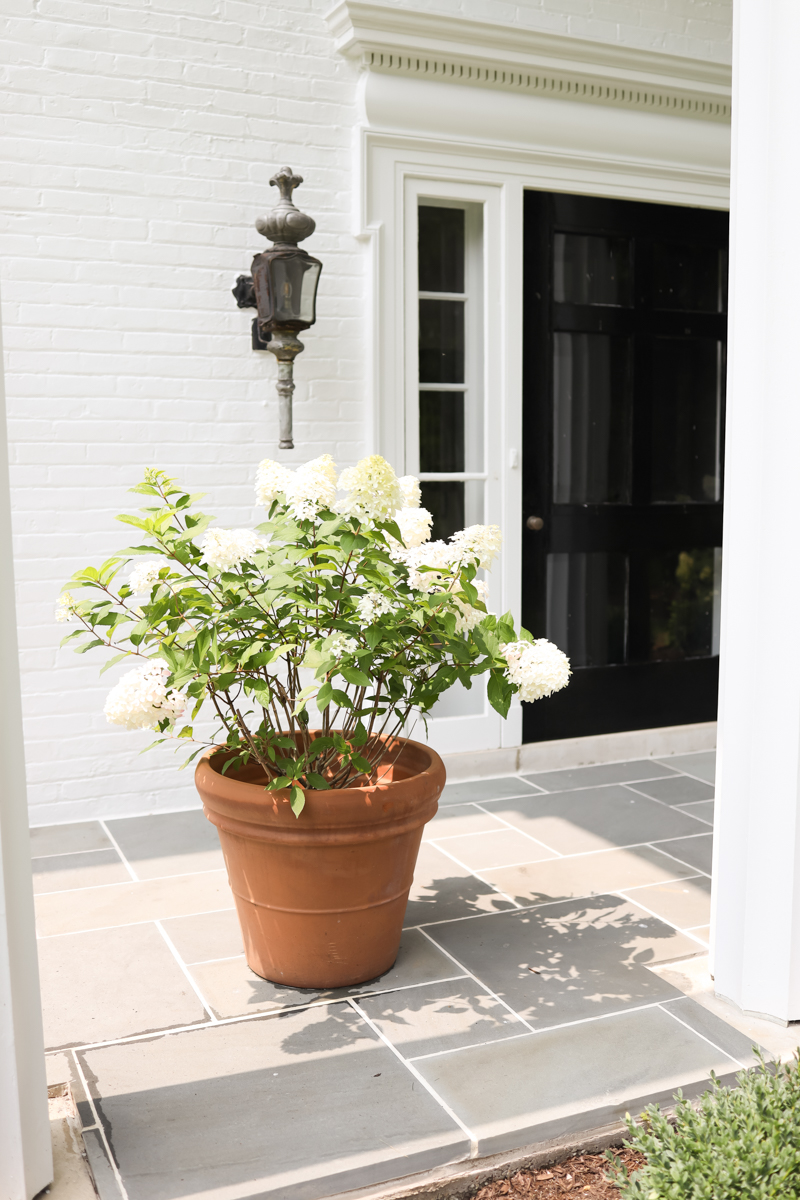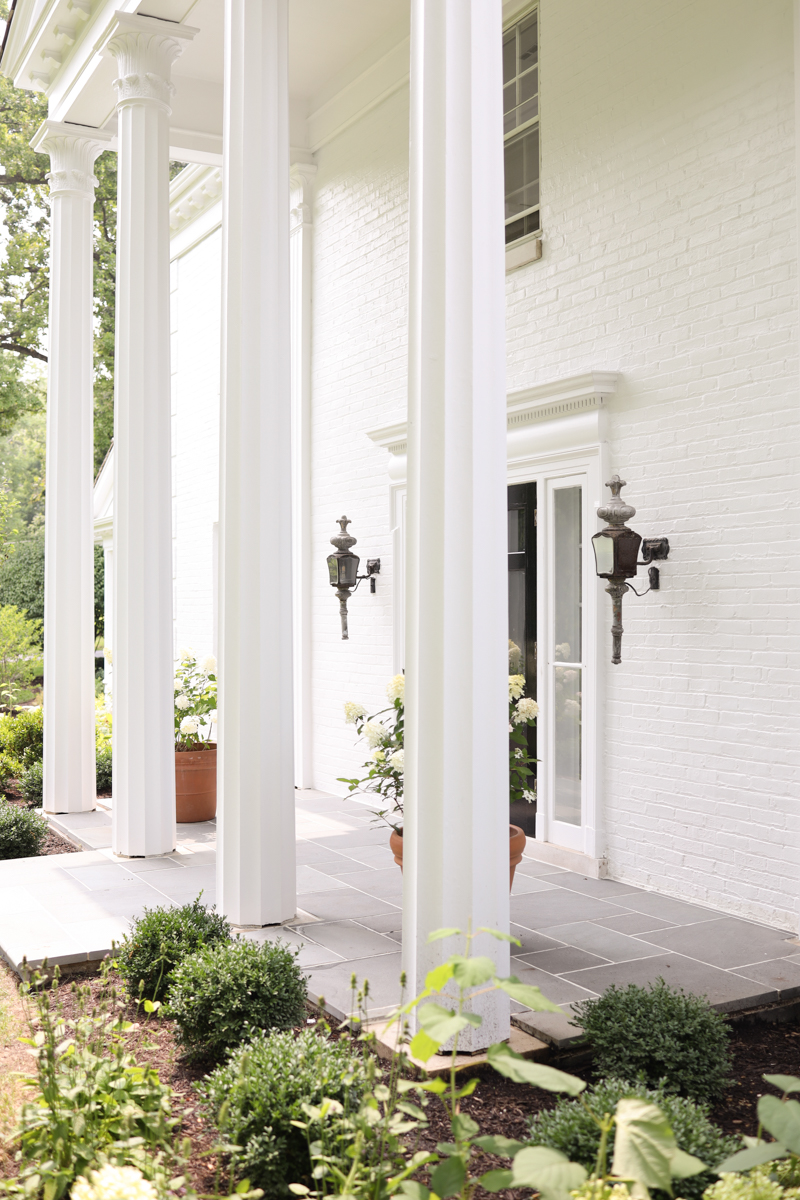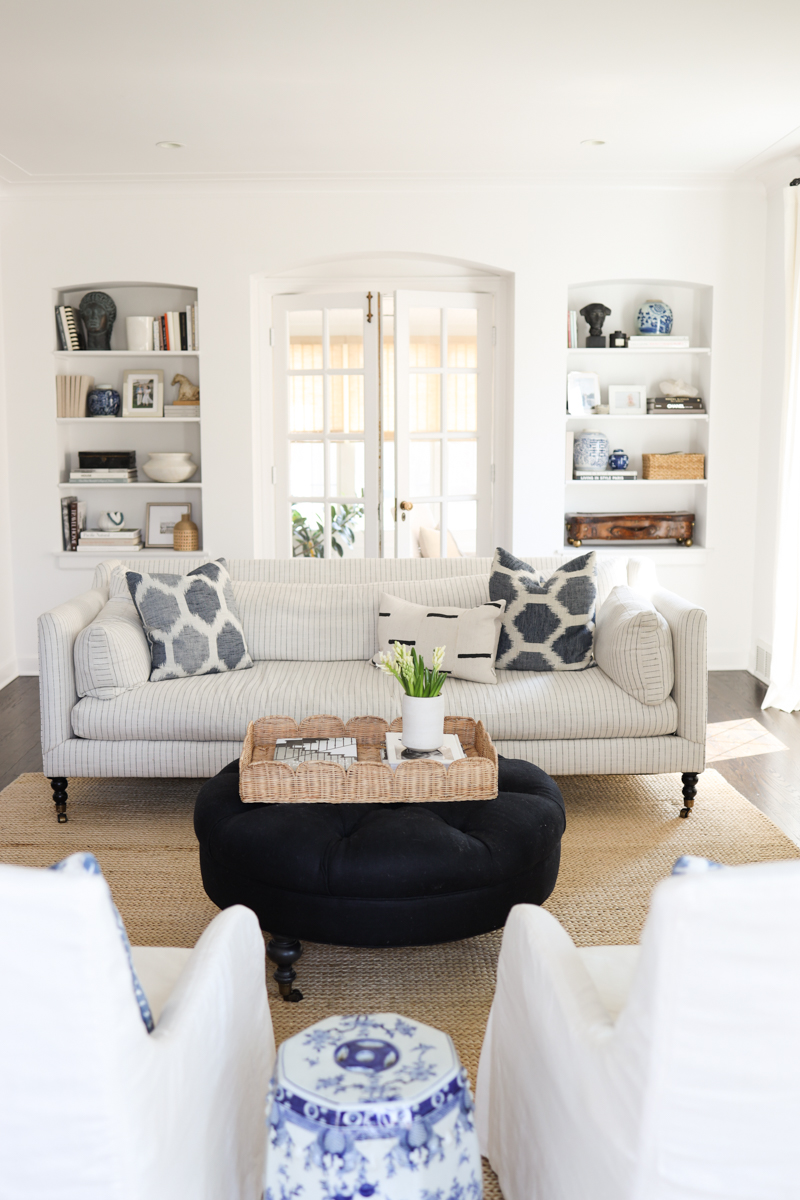 How I designed a small space that feels warm, functional (for the whole family), has natural flow.