Decorating With Blue and White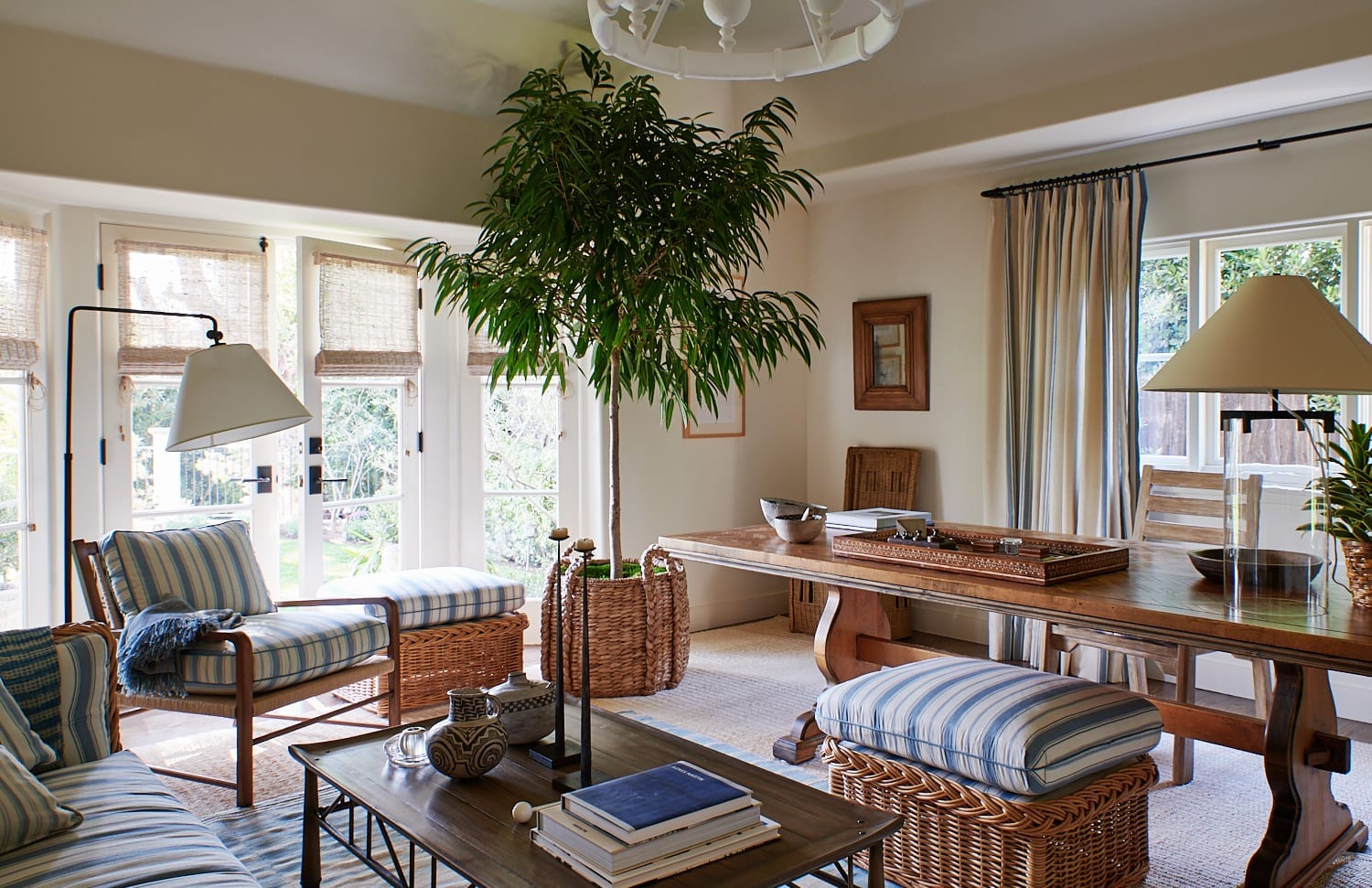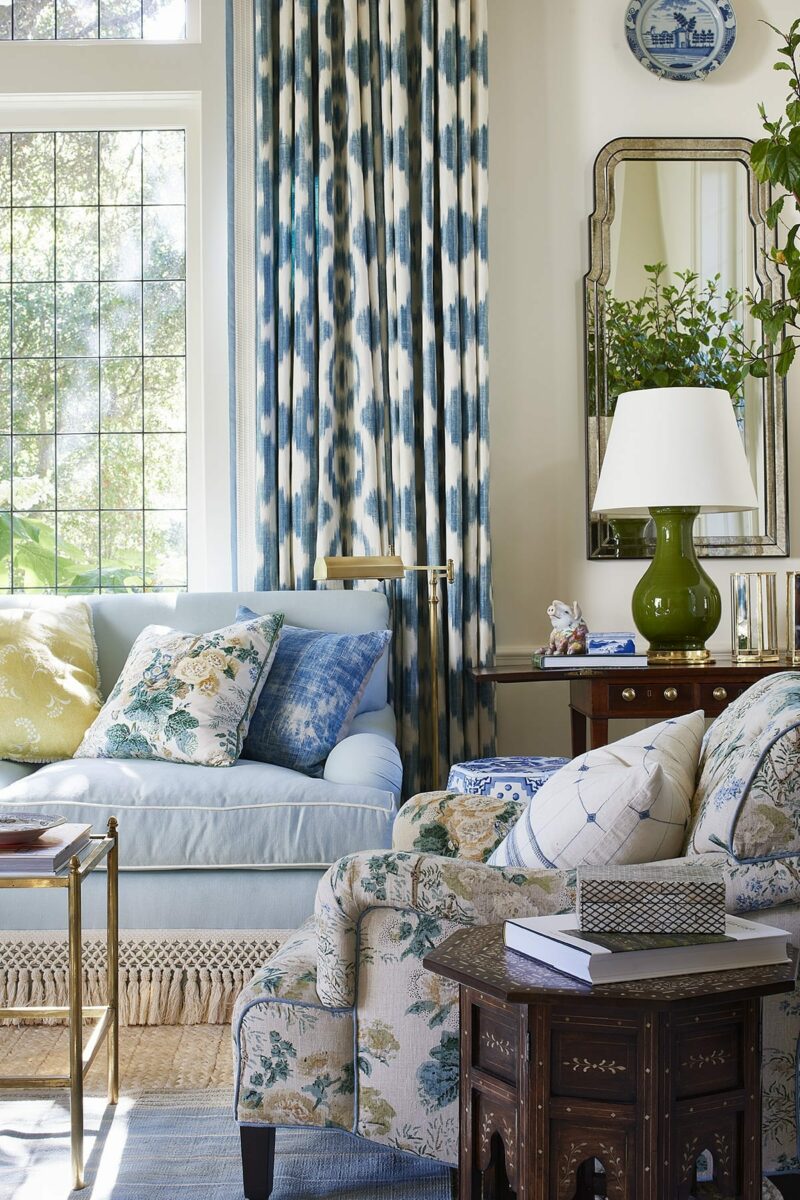 I love a neutral palette. When it comes to decorating with white (and other neutrals), I've gravitated toward neutral pieces with woven accents. But the addition of a few ginger jars and then, blue and white pillows, changed the tone of our living room. Blue and white is classic and timeless – a color scheme that will never go out of style, and one works in every room. There's something so warm (yet cool) and serene. Inviting yet sophisticated. From florals and block print to stripes and IKAT, this palette has only grown on me, so I'm sharing some inspiration on decorating with blue and white since it's something that will play a role in our new home.
Decorating With Blue and White
Chinese pottery in the 9th century featured intricate blue and white designs, and continues to be a popular choice for ceramics today. It's no wonder since blue and white looks beautiful on any table, and you know I love a ginger jar moment. I especially love Burleigh's pottery. You can go all out with blue sofas and wallpaper, or add touches of blue with pillows, ginger jars, and other accents.
One of my favorite designers who does this combo especially well is the talented Mark D. Sikes. His designs are stunning – I included some of his fabric and rug designs in this post for our new home. He is the master a blue and white house. Want to know how to decorate with a blue couch? He's your guy. From blue walls in a living room to blue bedroom ideas, his portfolio is the ultimate inspiration. Read on to see some of my favorite rooms by Mark D. Sikes and links to some of my favorite blue and white furniture, decor, and fabrics.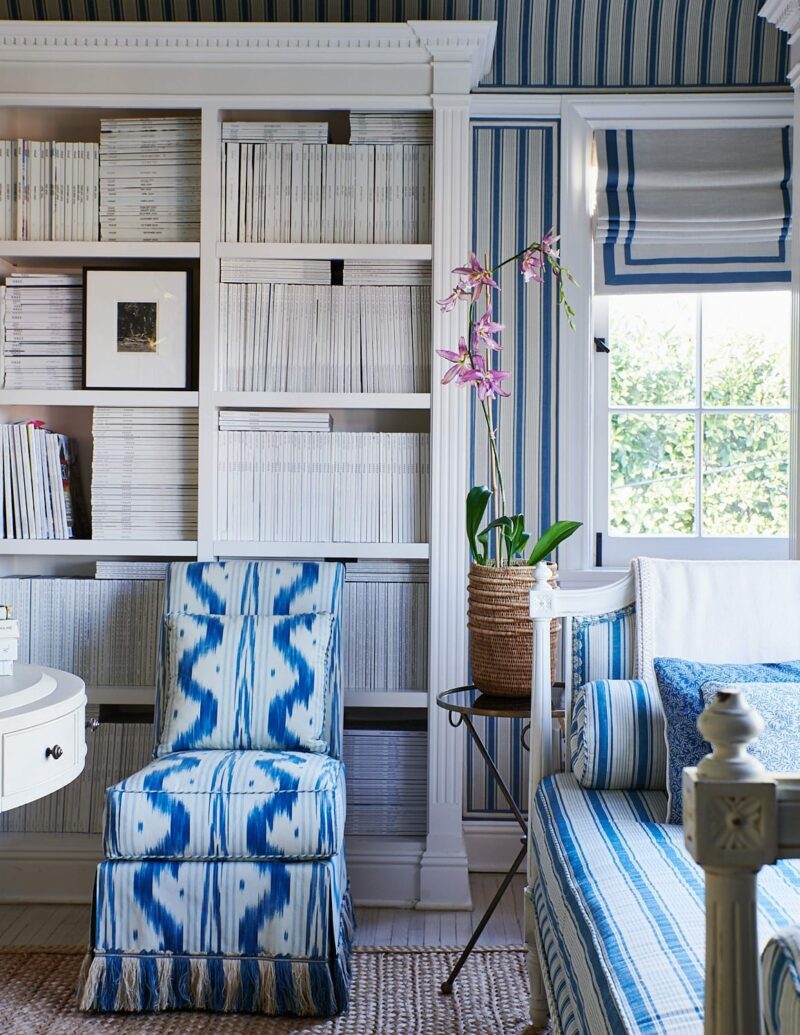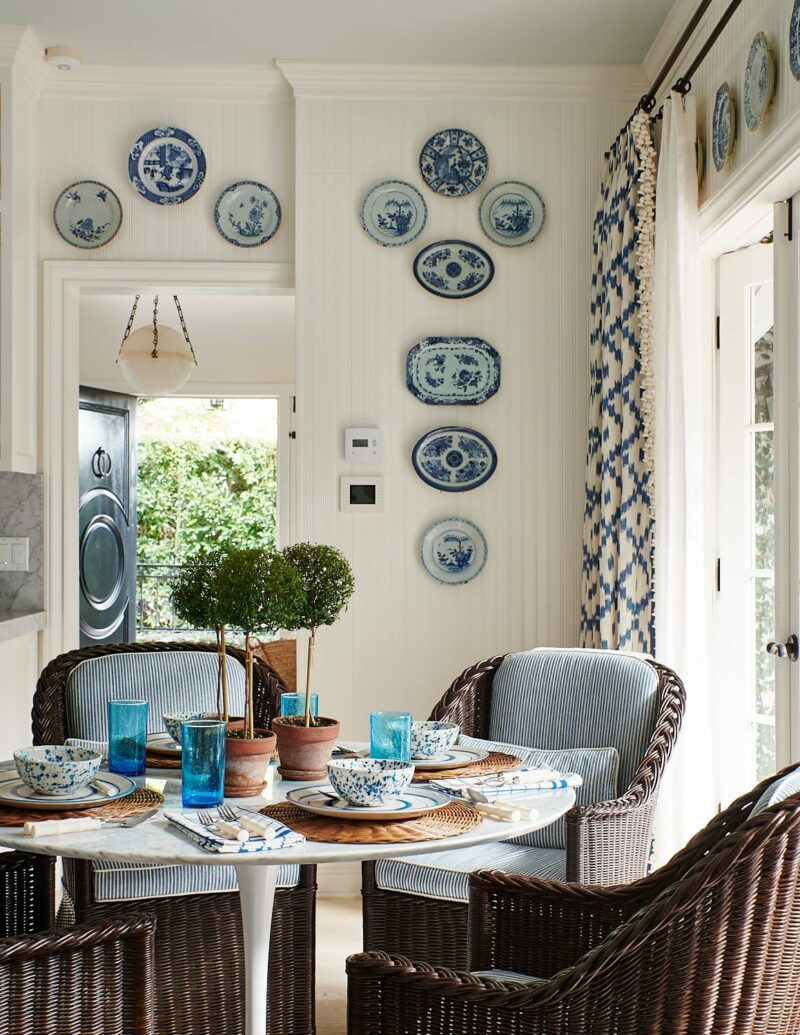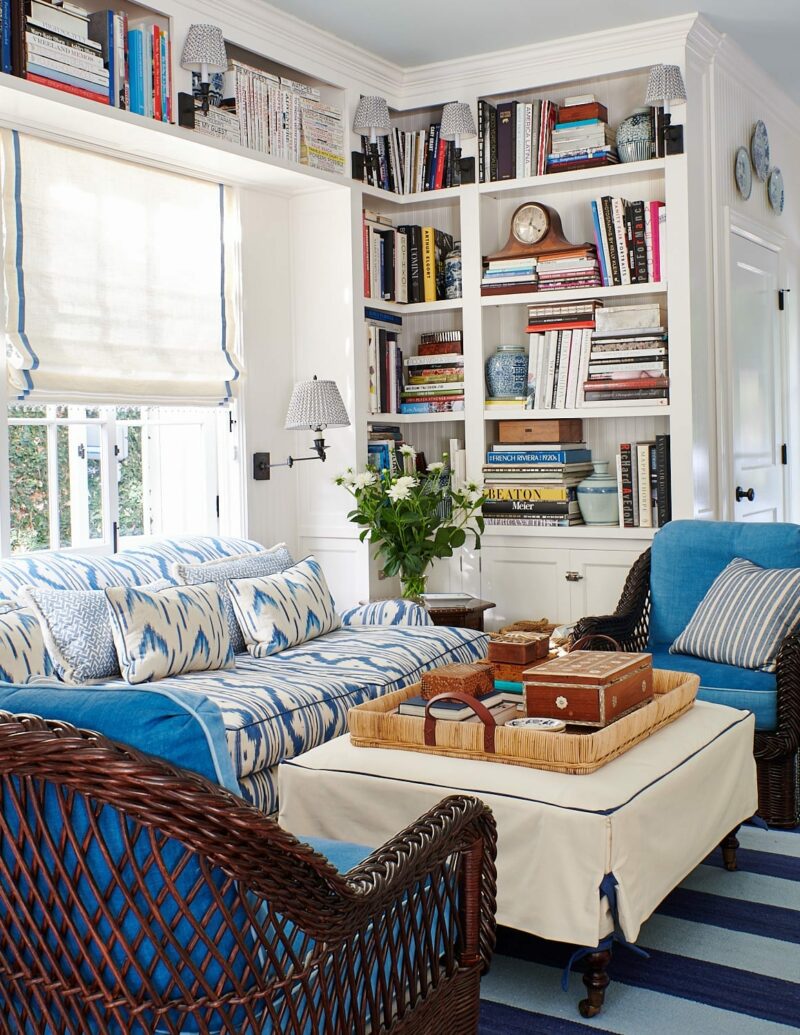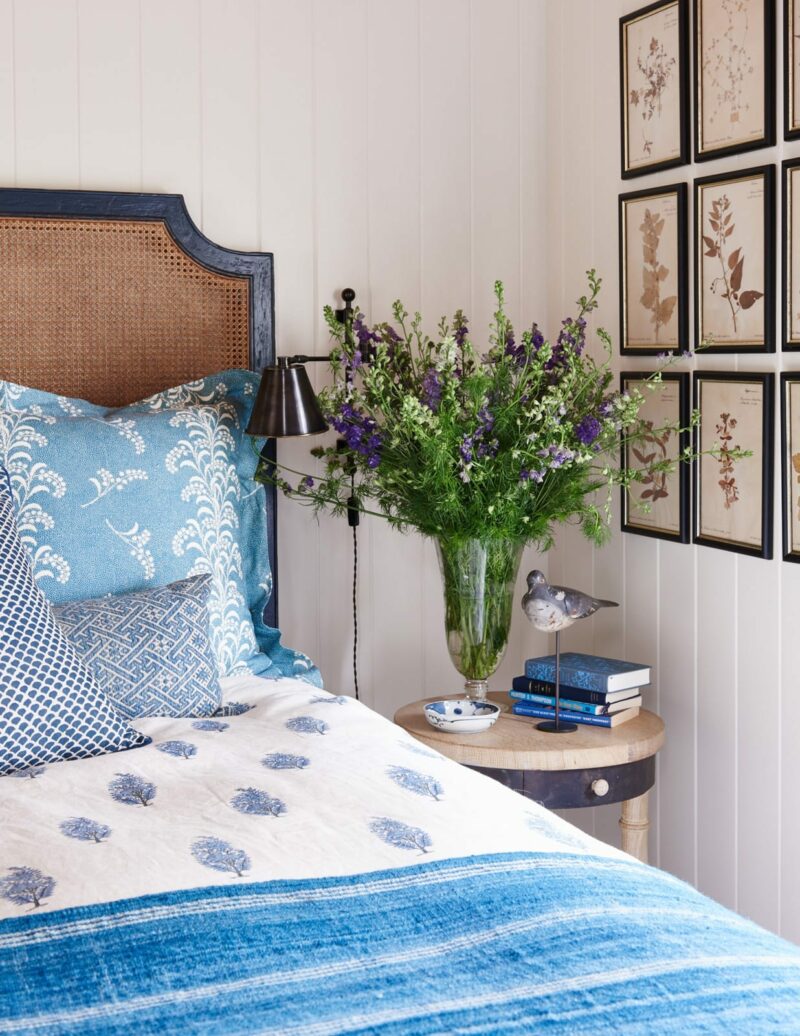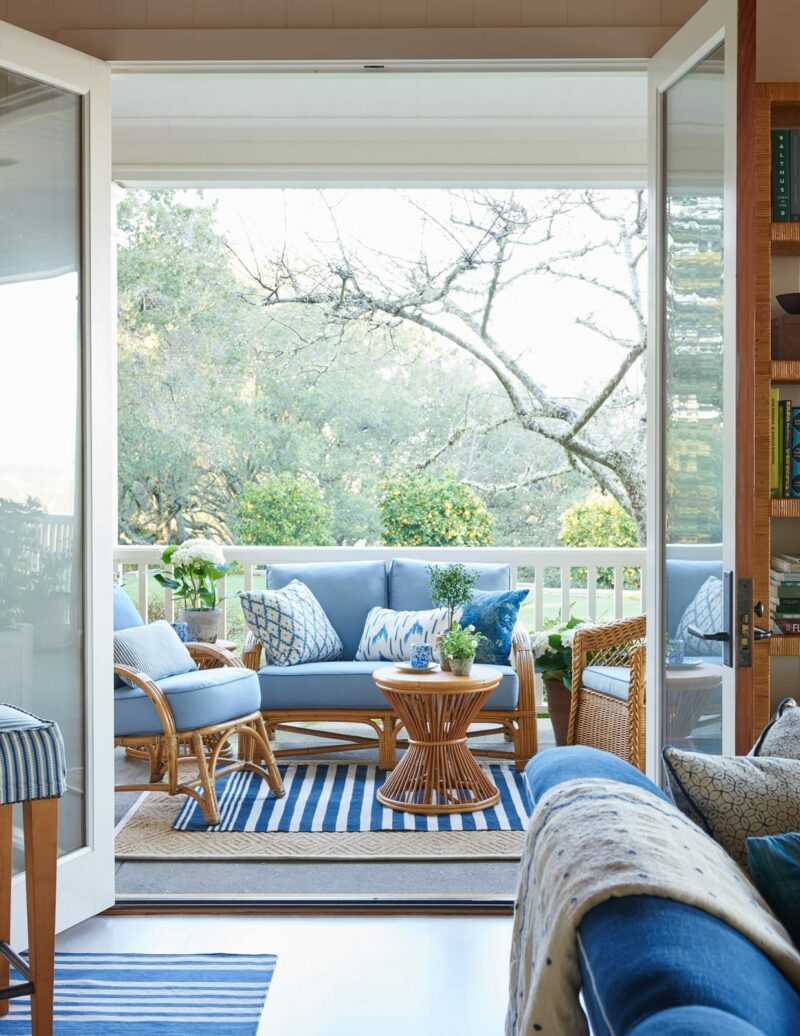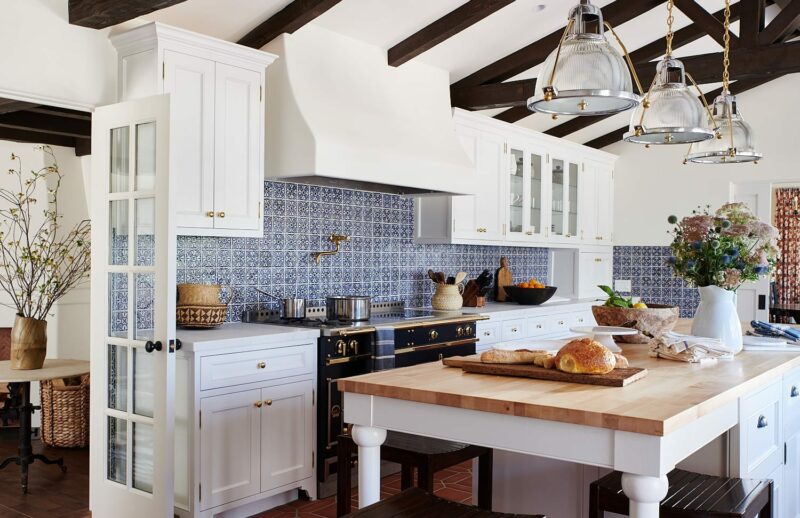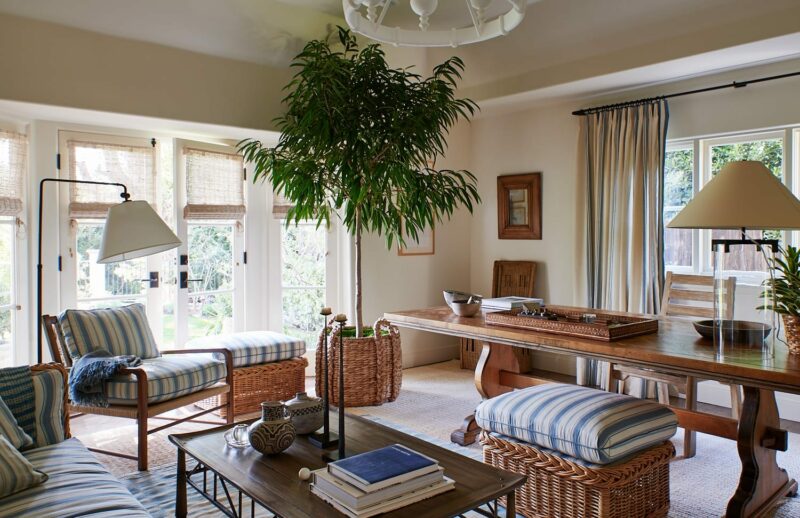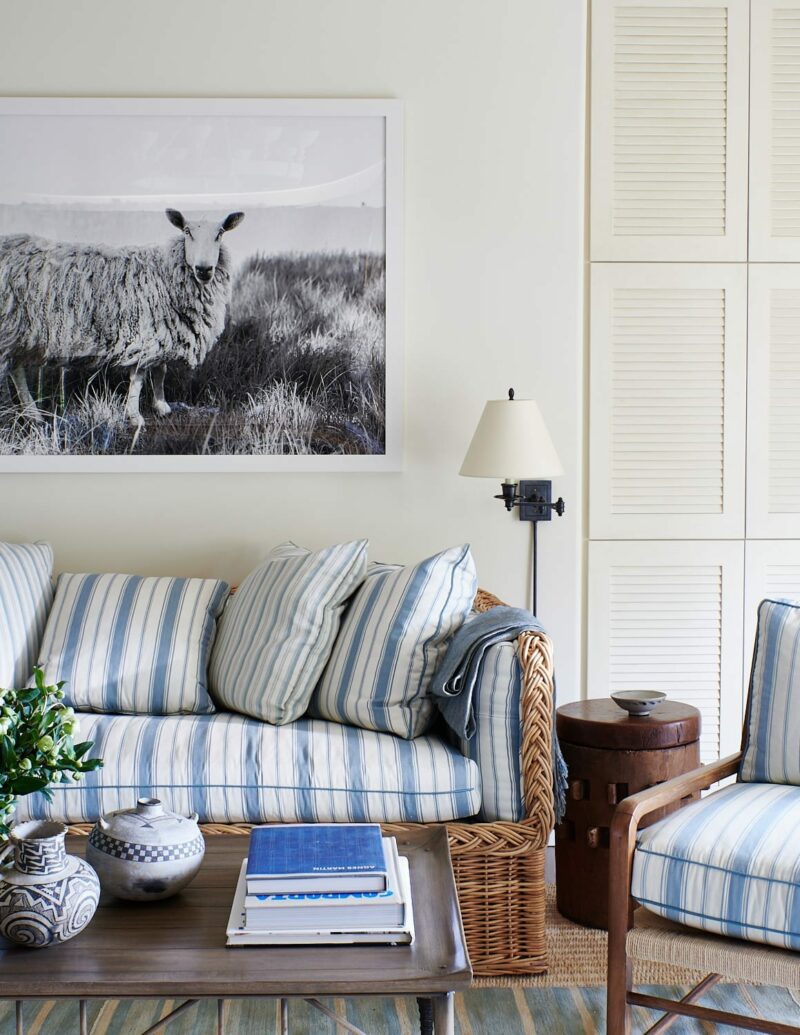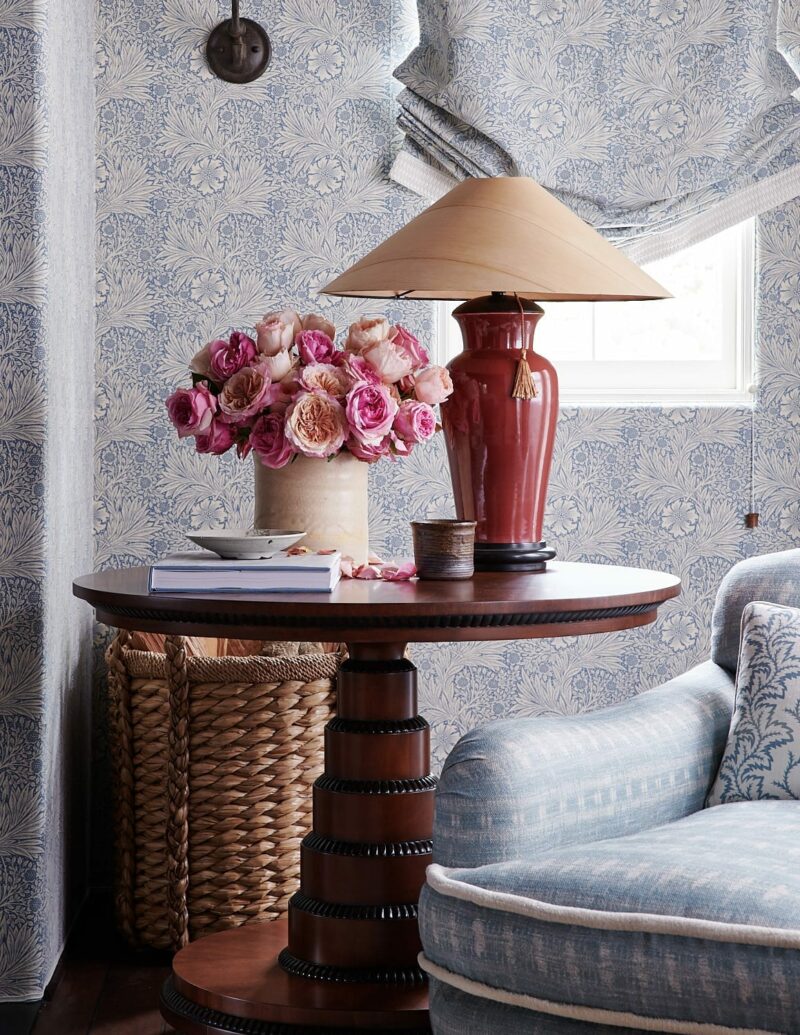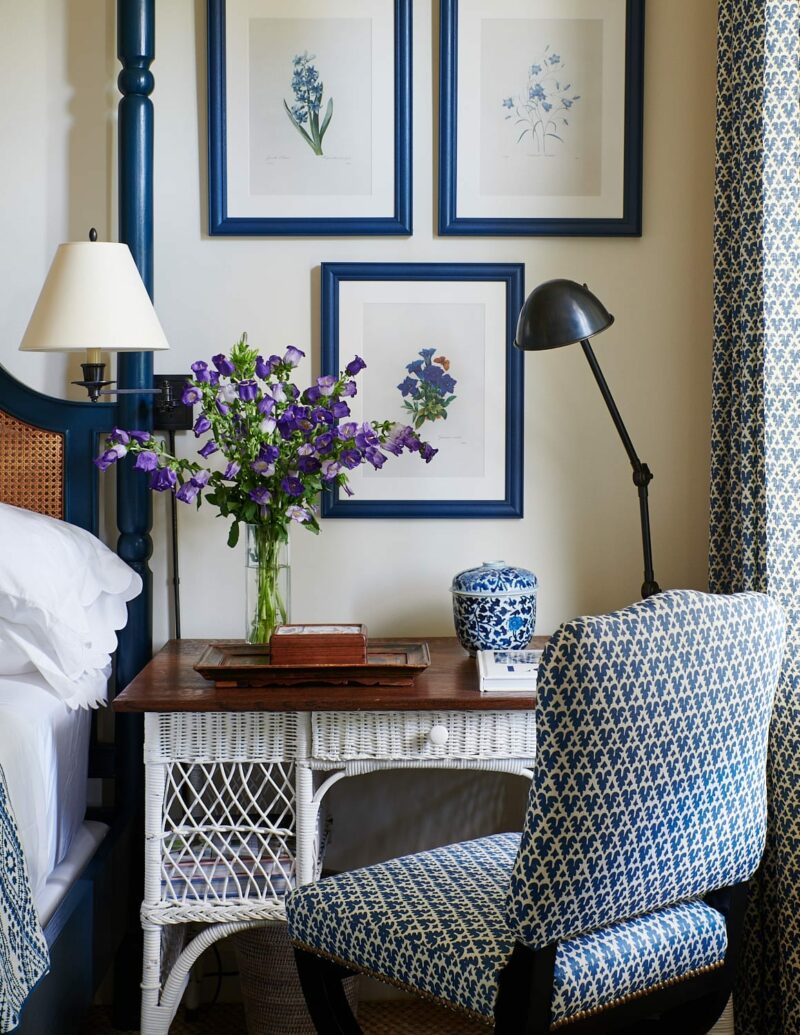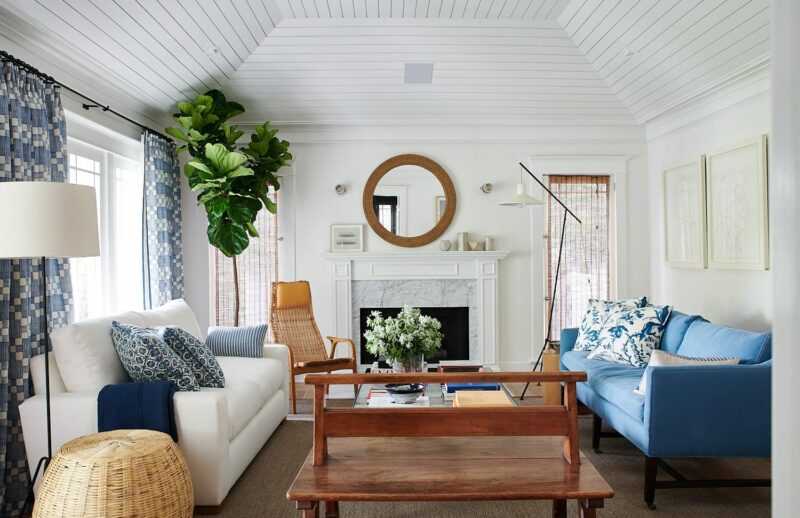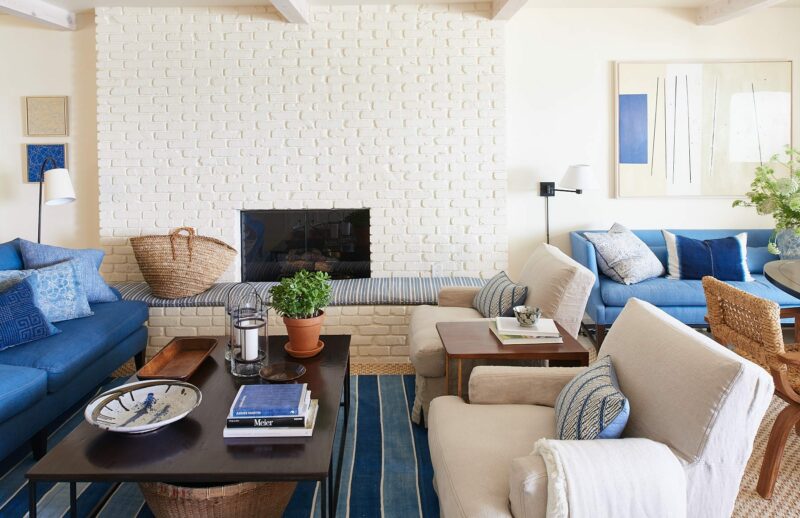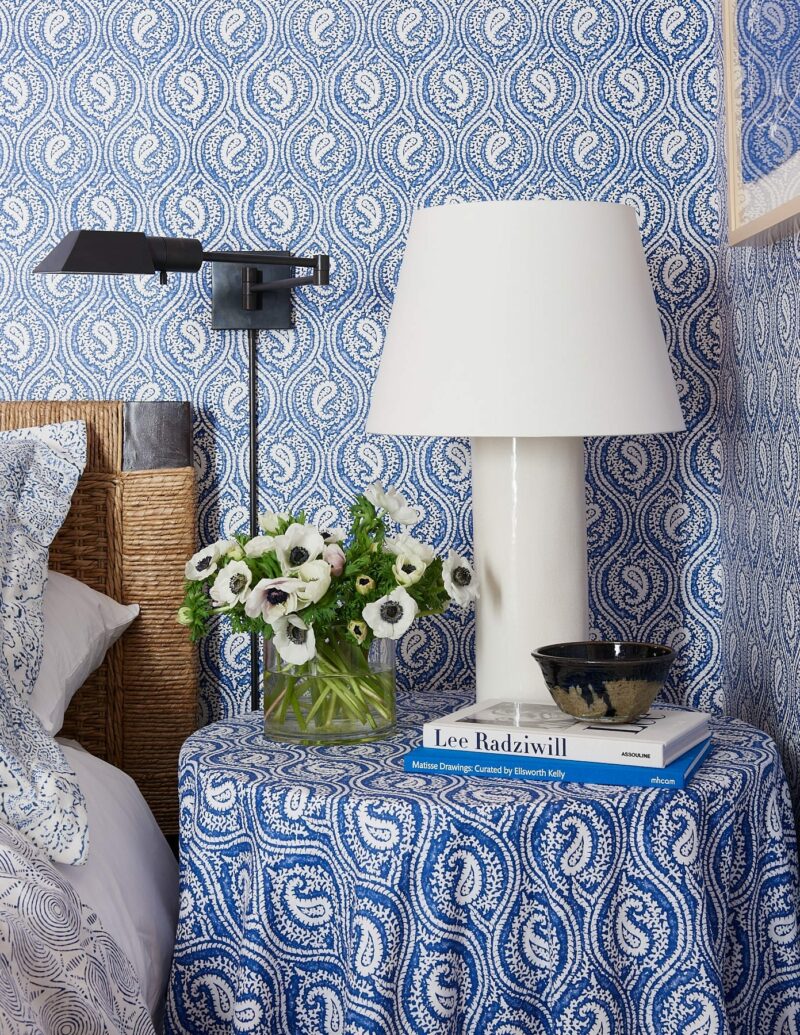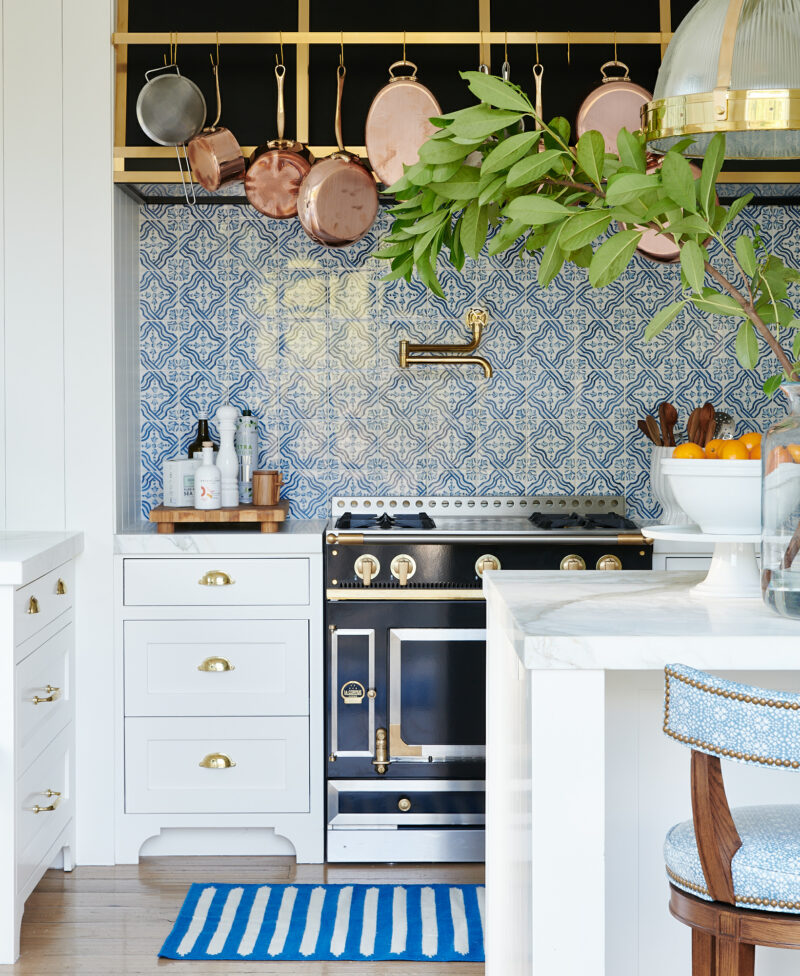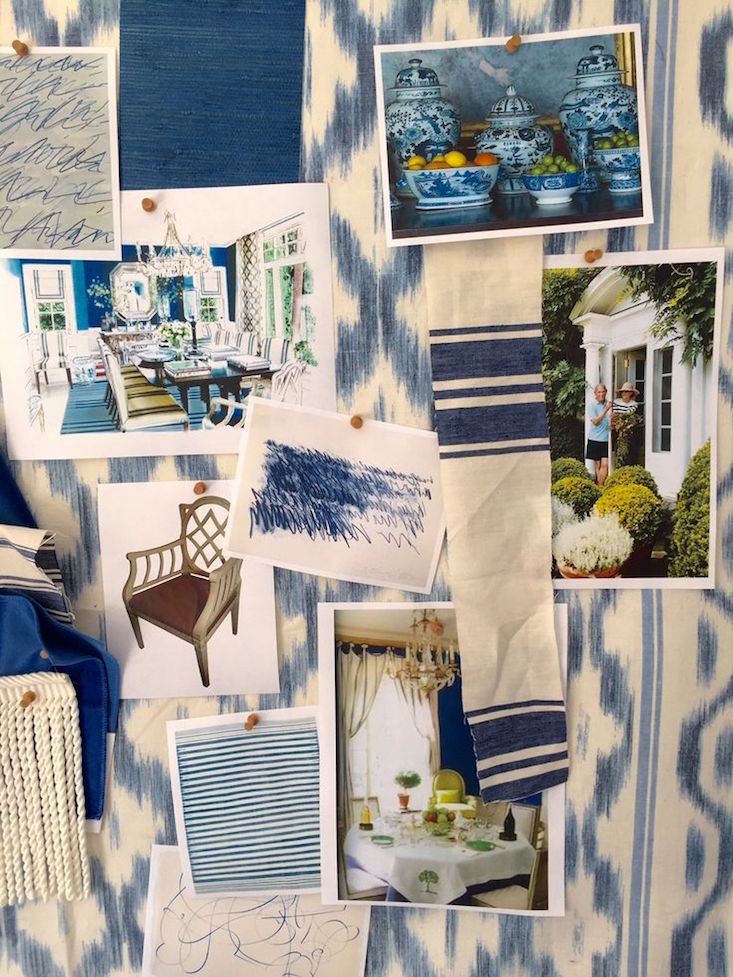 Decorating With Blue and White