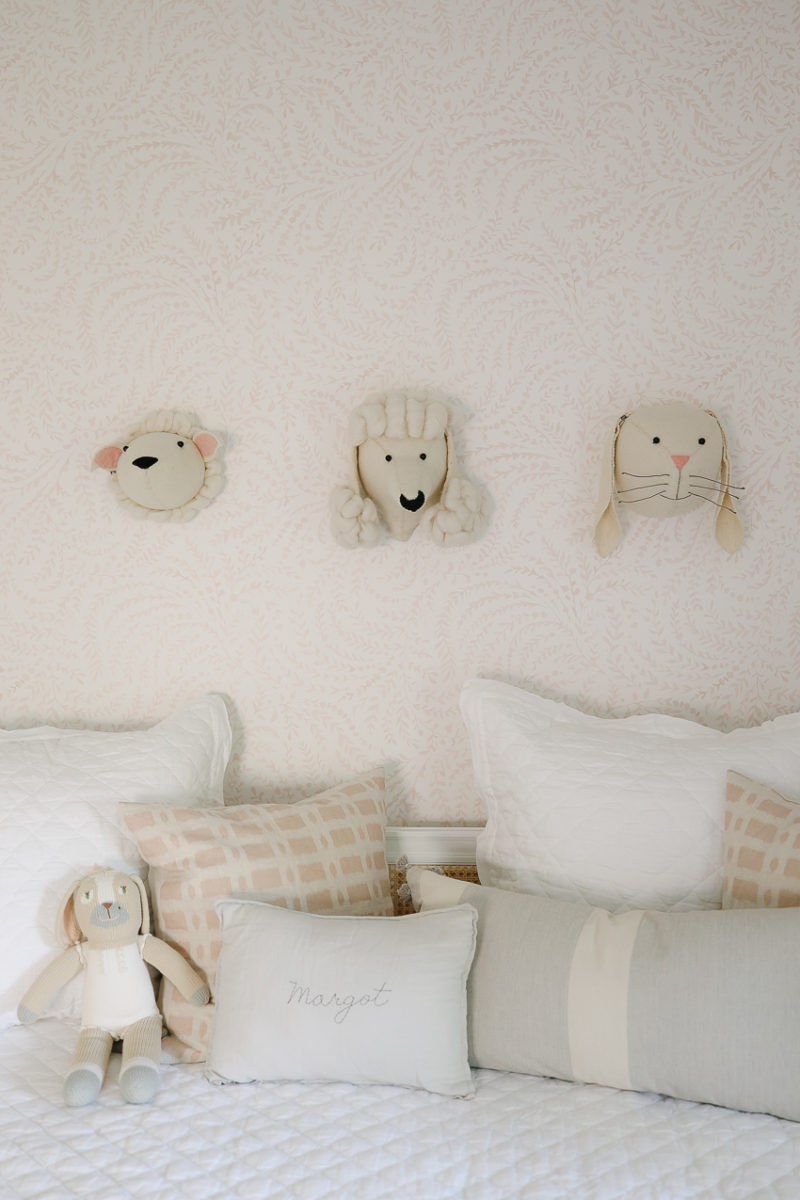 After a successful transition into a toddler bed and with Margot's third birthday around the corner, the time felt right to make the transition to a big girl bed. I won't be making too many changes, but we'll say farewell to her crib, daybed, and glider, making some space for a bed, shelf, nightstand, and her dollhouse. Here are some decor ideas for a girls room.
Girls Room Decor Ideas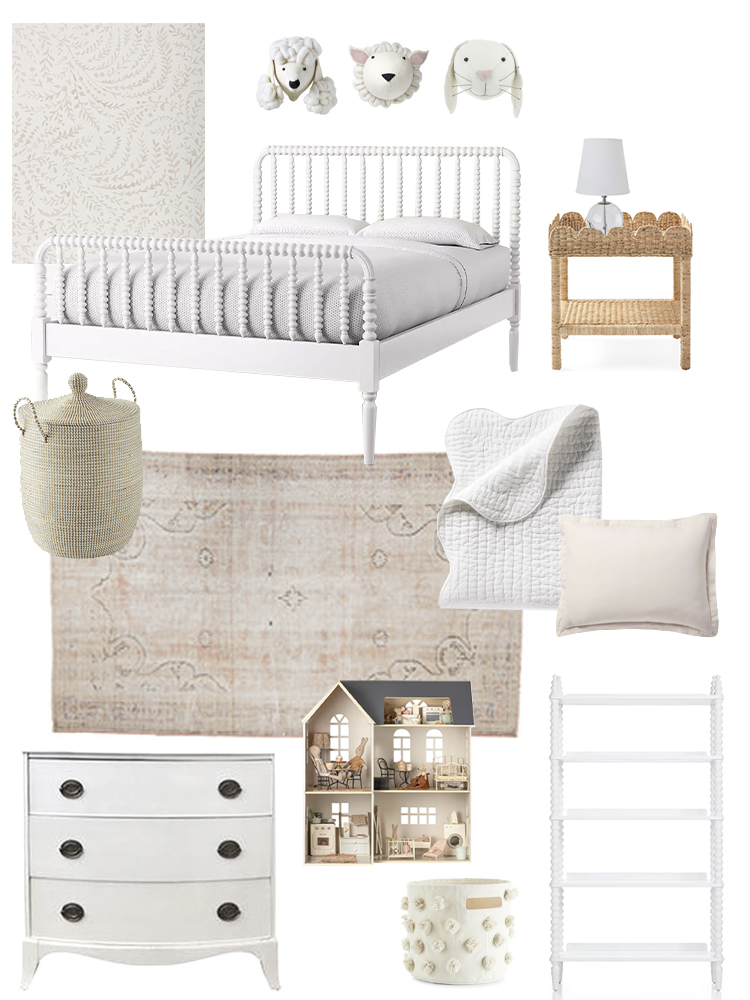 There's already a daybed in her room which I thought would make for the perfect big girl bed. It's beautiful and one of my favorite pieces in our home, but it's a little high off the ground and she can't climb in without a step stool. I also realized I'd feel safest with a bed that had a safe, wood, sturdy side rail that was part of the bed and really wanted a full as opposed to a twin so we could easily lay with her. Kate actually has the Jenny Lind crib from Crate and Kids and we've talked about the girls sharing when treatment is over, so I decided to order the matching bed.
I had the bed, rails, and shelf in my cart, but before I hit order, emailed a press contact at Crate and Barrel asking if she had a coupon code for a % off. The team wrote back offering to gift the pieces to Margot. It was the sweetest and most generous gesture, and one I plan to pay forward with a donation to Alex's Lemonade Stand, and by purchasing some toys for the kids who are inpatient at our hospital. That's something I've started talking about with Margot – that we can bring some happiness to kids who are too sick to be at home right now. All that to say, the Crate and Kids pieces are gifted, but I had every intention of buying them and will be doing something to help others since the Crate and Kids team was so kind to us.
Girls Room Decor Ideas
Since I know people will ask, we used the conversion kit to turn Margot's crib into a toddler bed. It went so much better than I ever could have anticipated. She slept great the first night and hasn't gotten out once.
So on to my plans. A white bed made the most sense for our vintage white painted dresser. I love the new scallop pieces at Serena and Lily, and ordered the most beautiful nightstand and mini crystal lamp from Anecdote. I don't normally like having multiple pieces from one collection but couldn't find an affordable shelf that I liked as much as the Jenny Lind, and the pieces will be across from each other, so I think it'll work. I'm going to add some frames, decor, and baskets for toys to the shelf. Once I see how everything fits, I may add a small chair.