The Best Usborne Books for Little Kids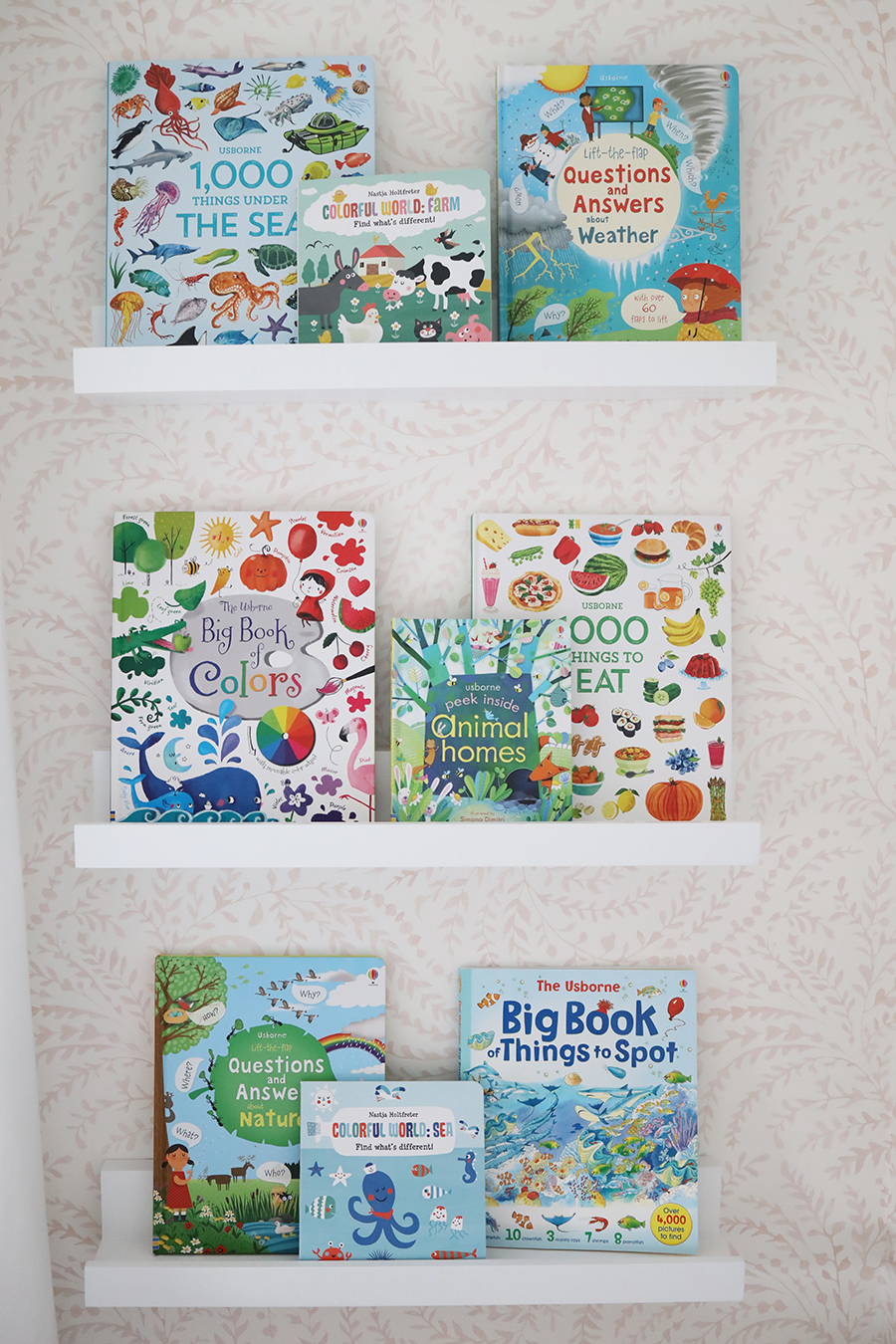 Last year, a good friend purchased a few Usborne books for my daughter. She loved them, and just like that, we were hooked. I love a good children's book, so I went to purchase a few more. And I loved them so much that I became an independent consultant. I don't do anything outside of sharing our favorite books here (and then get a small commission for doing so) but as always, only share the things that I really love. You can earn a few free books too! These have made the best gifts and they're some of my kids favorites to read throughout the day.
The Best Usborne Books for Little Kids
We have a little basket full of Usborne books next to my daughters' play table and they never tire of them. We love the search and find books, and the sticker and coloring books are great, too. The dolly sticker books require some help but they're something we like doing together. From activity books to books of things to spot, these wonderful books will engage you and your children. If you want to instill a love of reading into your kids, this is the way to do it. Whenever I want to buy a fun and educational children's book for a friend, I turn to Usborne.
Founded by Peter Usborne, the children's publisher has been a family business since the 1970s. Usborne books are so good for early readers, and if you don't have them in your home library, you really should. They make books for all age levels from babies to young adult, and we absolutely love them. So here are some of my favorite titles for toddlers and preschoolers. I recommend these to every new parent – get your baby their first noisy book and keep going all the way up to your child's first chapter book.
The Big Book of Colors
I love this book for young children – play a game of I spy, learn colors and words, and get lost in this big book of colors.
1000 Things Books
These are great for children of all ages. We have a handful of them, and love giving them as gifts. Young readers will learn new words and have fun searching through these books.
The Big Book of Things to Spot
These have been older daughter's favorite "eye spy" books for quite a while now, and my younger daughter now loves them, too. She likes to learn the names of different food and animals, and spots her favorit4es on each page.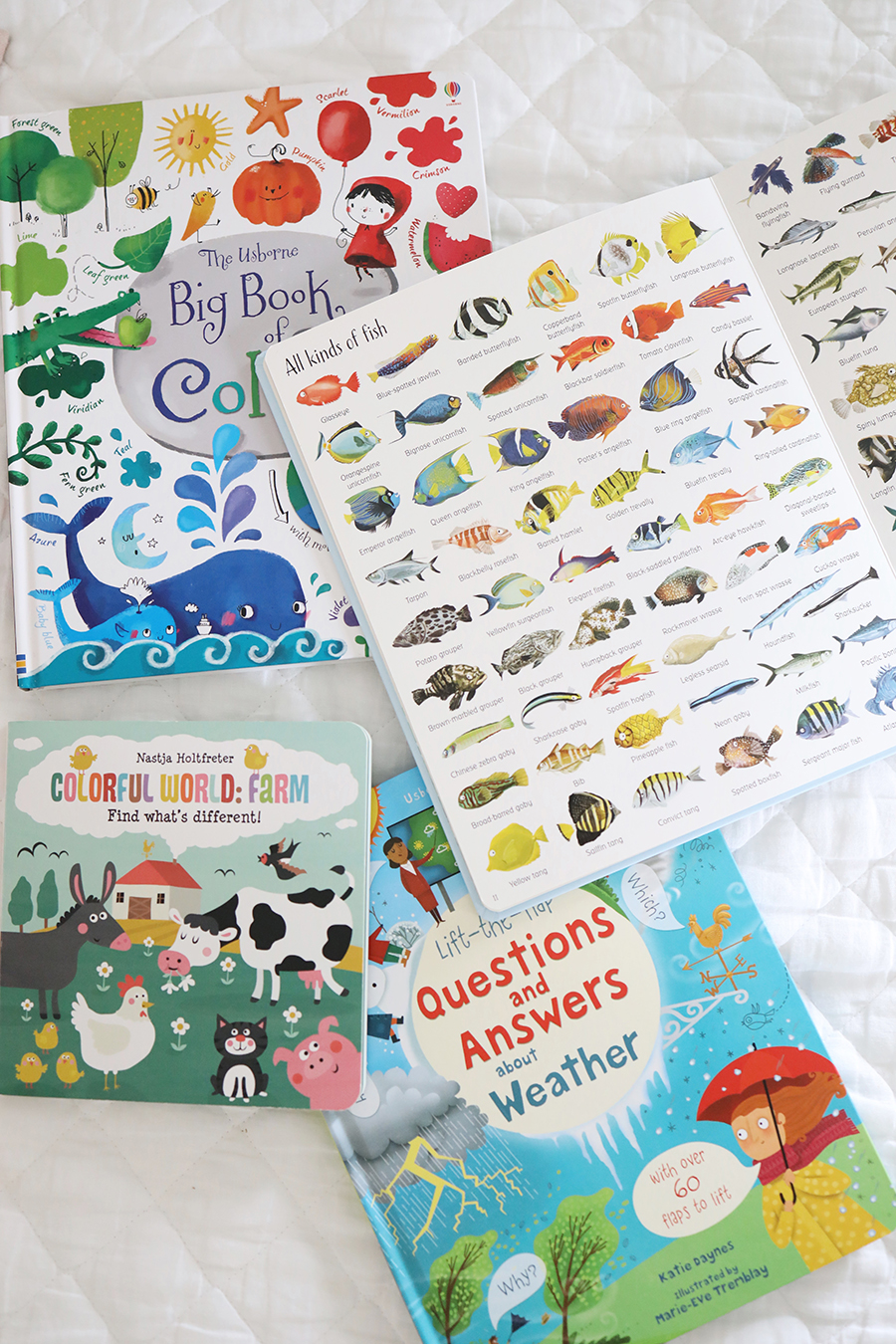 Questions and Answers Books
This flap book has over 60 flaps to lift – ask questions and learn about the world. If you're looking for informative books for your inquisitive preschoolers, these Q&A books are the best.
Peep Inside Animal Homes
All About Feelings
There's a reason this book is always on the best sellers list. We love talking about feelings, and this book will help young children understand their feelings and the feelings of those around them, too.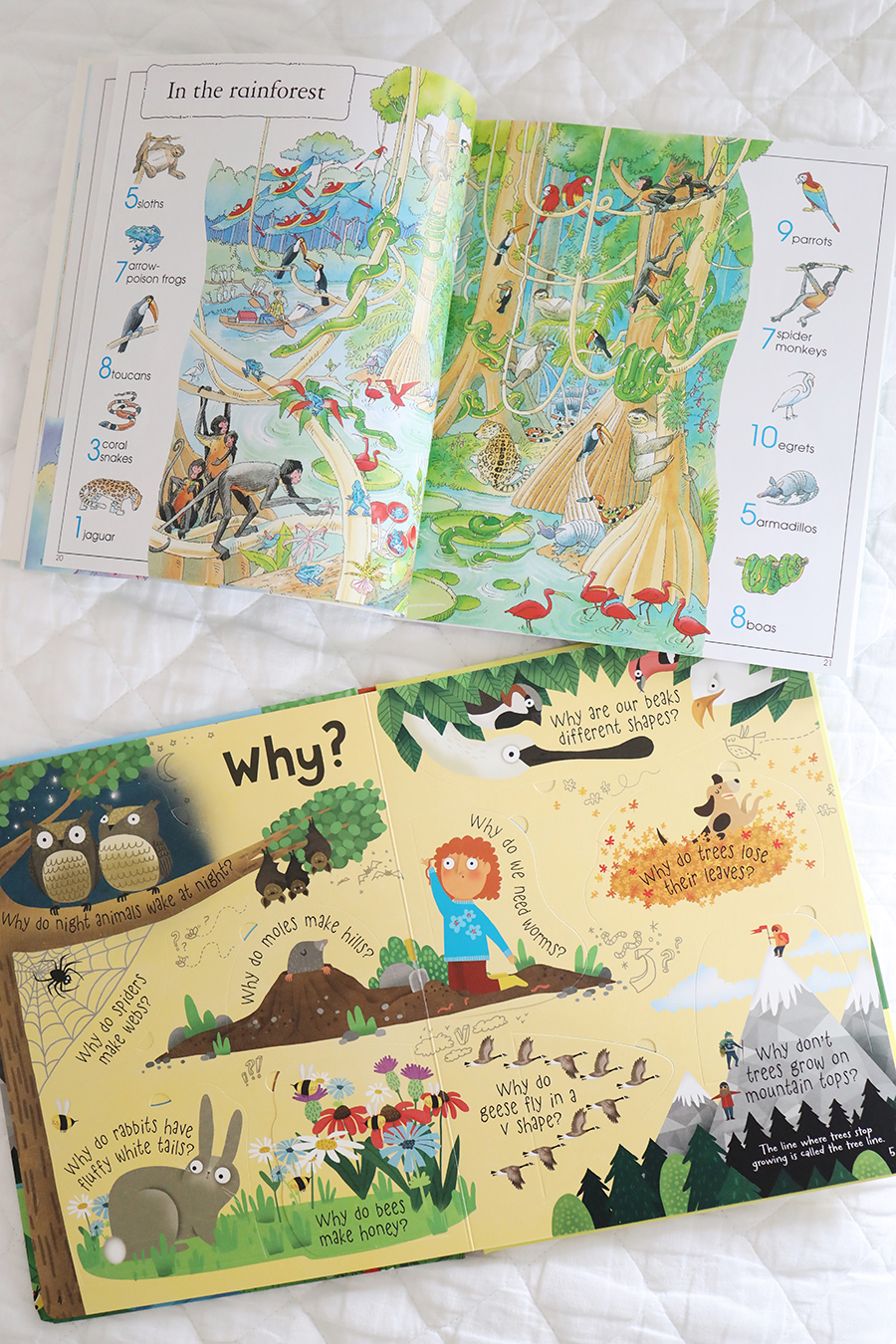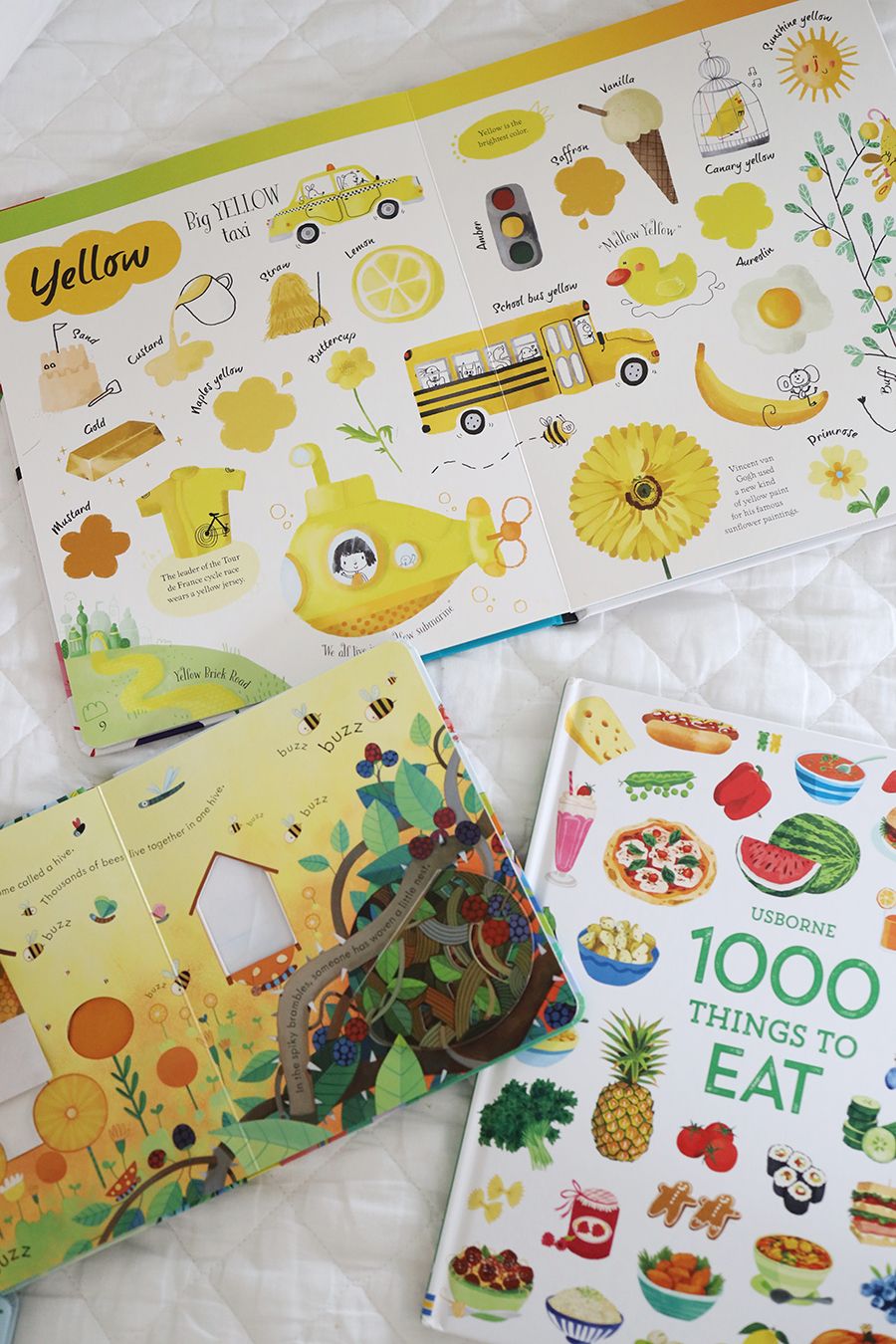 The Best Usborne Books for Preschoolers
Usborne Sticker books
I could go on and on about Usborne's sticker books. We have gone trough the dolly sticker books which my older daughter could do independently at around 3/3.5. At 4, she still loves them, and they keep her busy for a while. The little sticker books are great for toddlers as young as 2. Just tear the paper off around the stickers so they can peel them off on their own, or peel for them.
Little coloring books
These are great for toddlers and preschoolers, and are a fun way to keep little ones busy.
As an Usborne consultant, I receive commission from ubam when you make a purchase from my links, and you can actually do the same. I've done zero promotion beyond sharing a few books from Usborne publishing. Want to know where to buy usborne books? You can buy them directly from my shop (everything here links there). They're available on Maisonette, too.