Our Playroom Furniture and Decor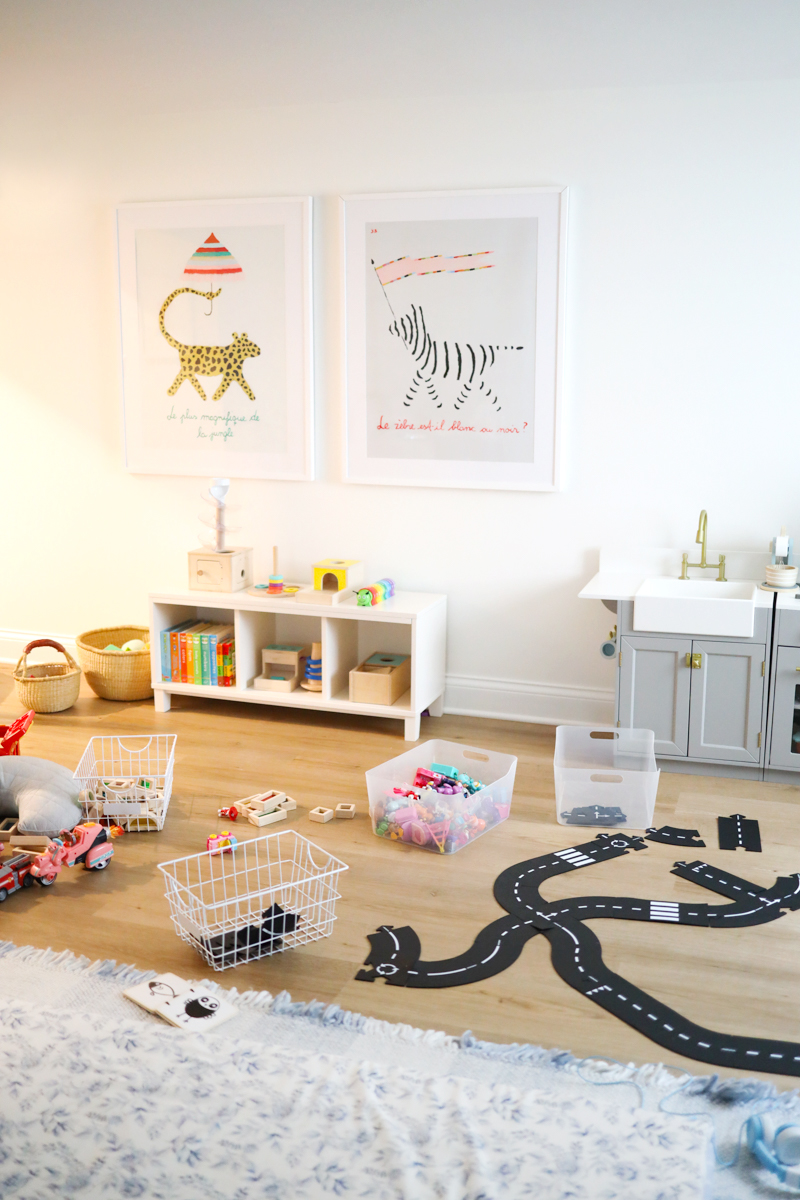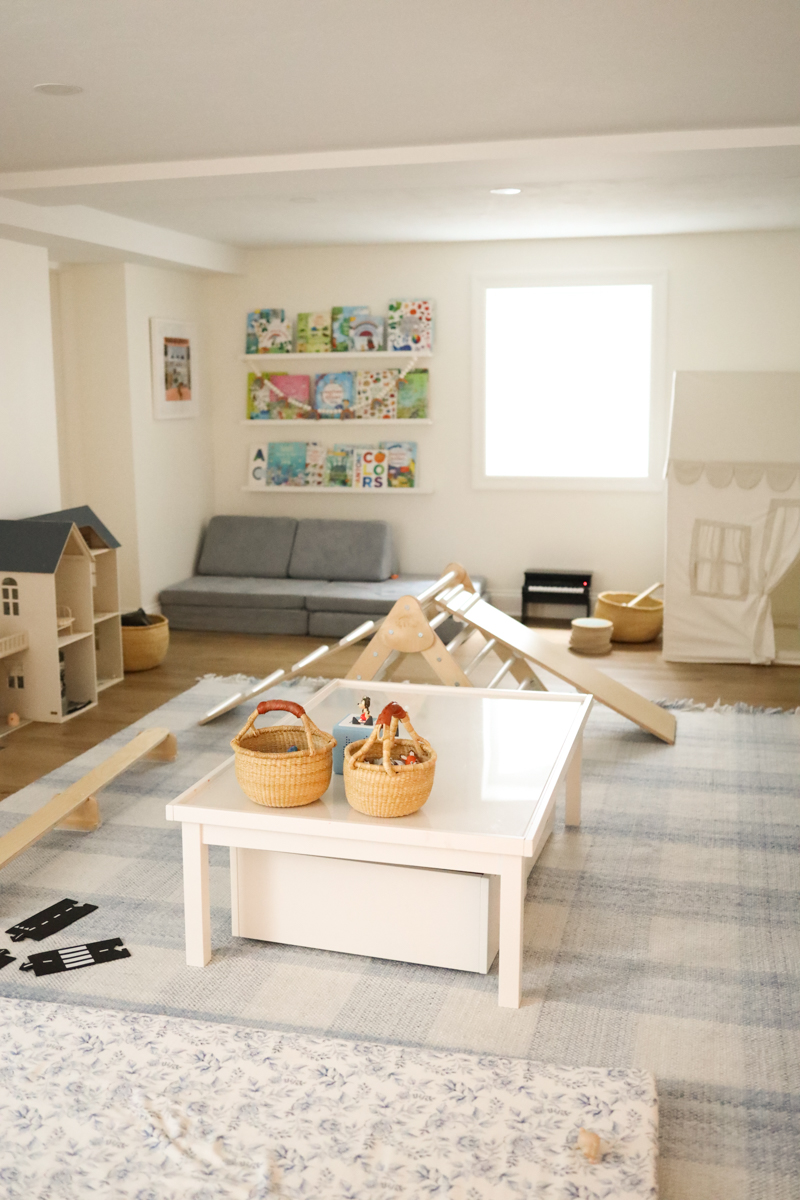 Our playroom is a tough room to shoot. There's not a ton of natural light unless it's really sunny, and it's not done. The room flooded within weeks of moving into this house, so it's been an undertaking. A few months later, we did a full renovation and turned our finished basement into a play space for our three kids. Kids rooms are always the most fun to decorate – and even though there are a few more things I'd like to add, it's already the perfect place for our young children. I added some simple storage units, a toy closet (will share that soon!), a soft rug, reading nook, and a place for adults to sit, too. It's so nice to have a dedicated space for toys! If you're looking for playroom ideas, here's a look at our basement playroom.
Our Playroom Furniture and Decor
We went with white walls since I wasn't sure what I wanted to do decor-wise, and added vinyl flooring since it's waterproof and durable. I'd love to add a fun design to the walls – maybe a wall decal or wallpaper similar to what I did in our last playroom. Our sofa came this week, so it's officially a great spot for the whole family. We can sit while the kids play independently, or all gather around the activity table and play a board game together.
The Activity table vs. table and chairs
We had a play table in our last playroom but I'm so glad I chose an activity table for this space. It's my kids favorite spot – they can build, color, craft, and it's a great spot for board games and puzzles. I keep craft supplies in the closet on a higher shelf, but depending on your child's age, you could leave them in the activity table carts for easy access – something I'll do when Jack is older. I was a little worried about our baby climbing play table chairs, and we have a table and chairs in the kid's bedroom.
Pikler Climber
This gets more use than I ever thought it would. The kids love the rock wall, ladder, and indoor slide. We have enough space to leave it out, but it folds for easy storage.
A few things to note: The sofa was gifted from The Inside, and art was gifted from Artfully Walls.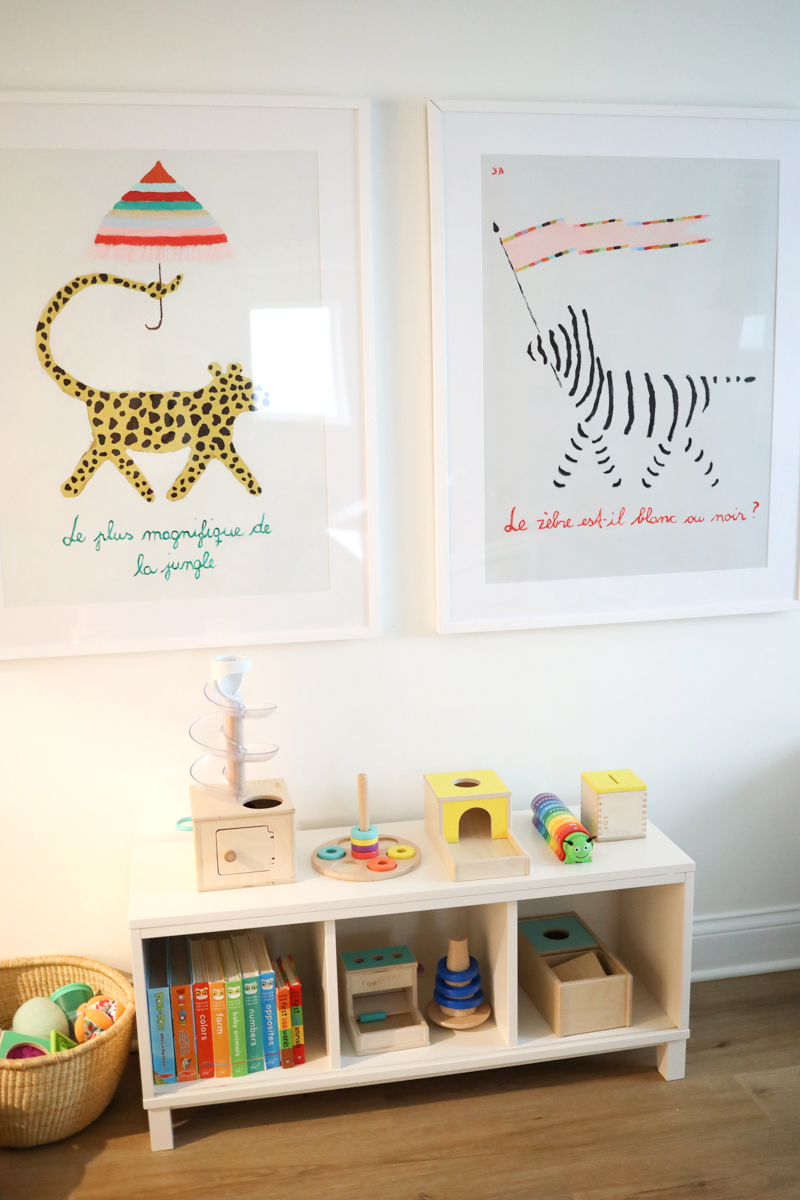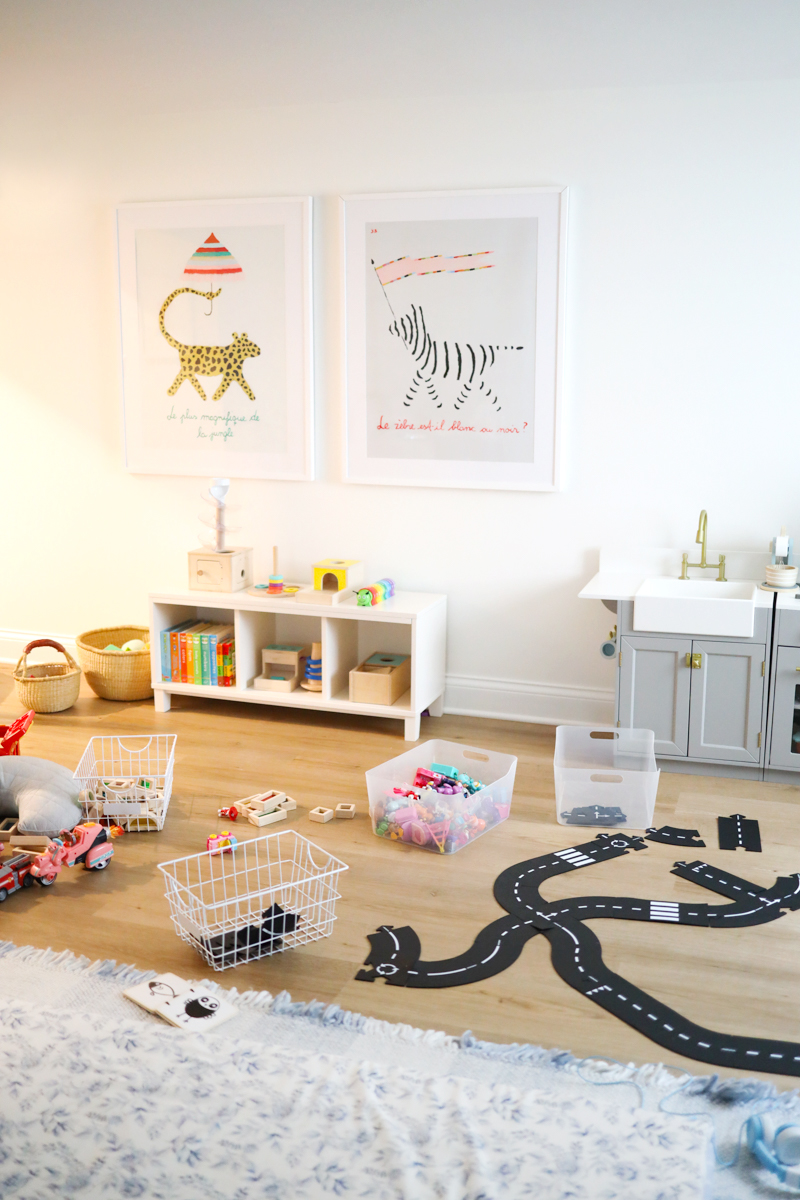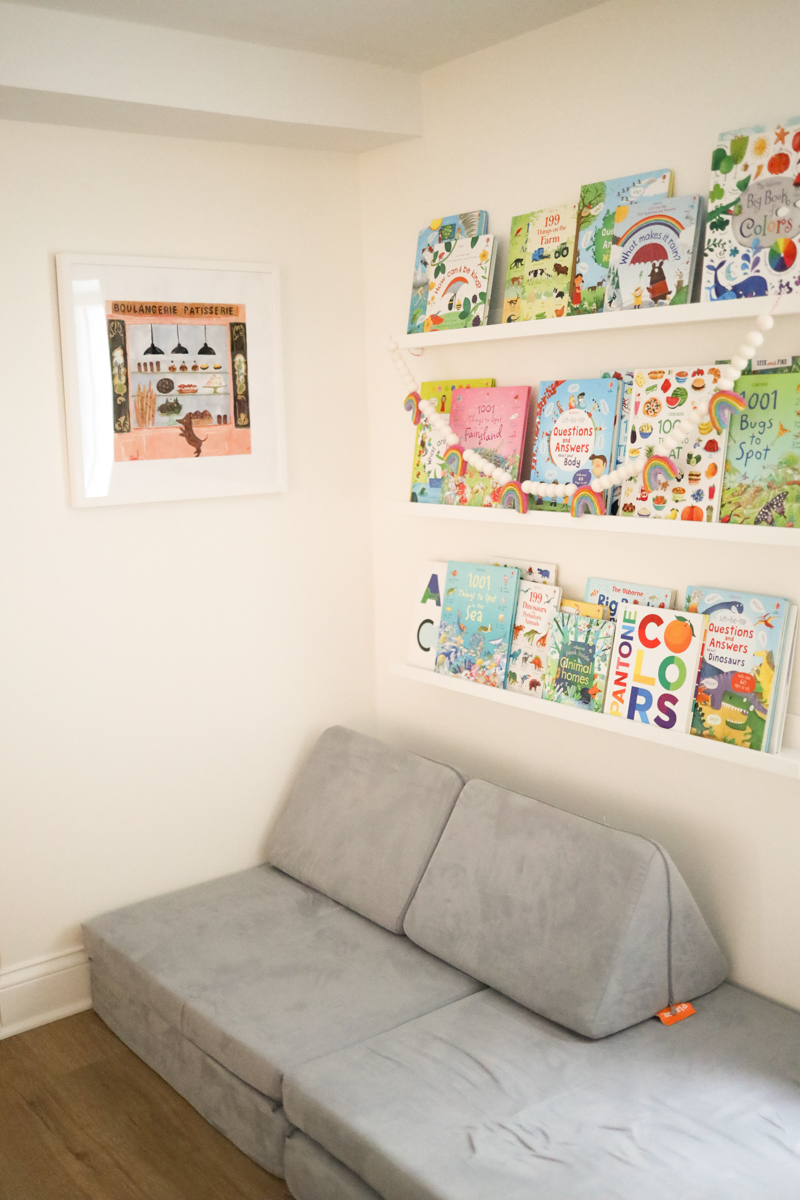 This post contains affiliate links. If you purchase something using my links, I may earn an affiliate commission at no cost to you.