Beautiful Wooden Toys Your Kids Will Actually Play With
I'm not here to tell you that you should never buy plastic toys. It's the plastic houses and play sets that we just don't need. Tget lead to clutter, and does not promote open-ended play. Buy the Encanto figurines, but let your children make their own casita out of wooden …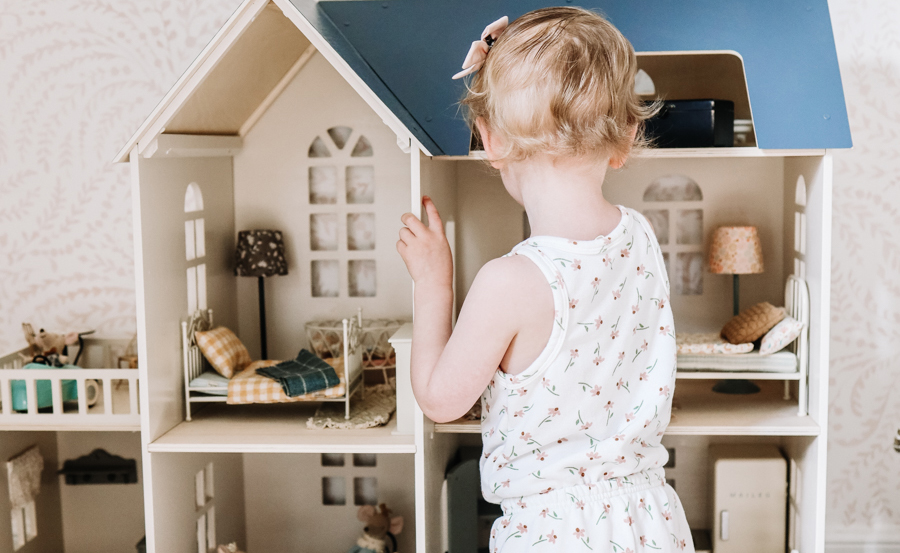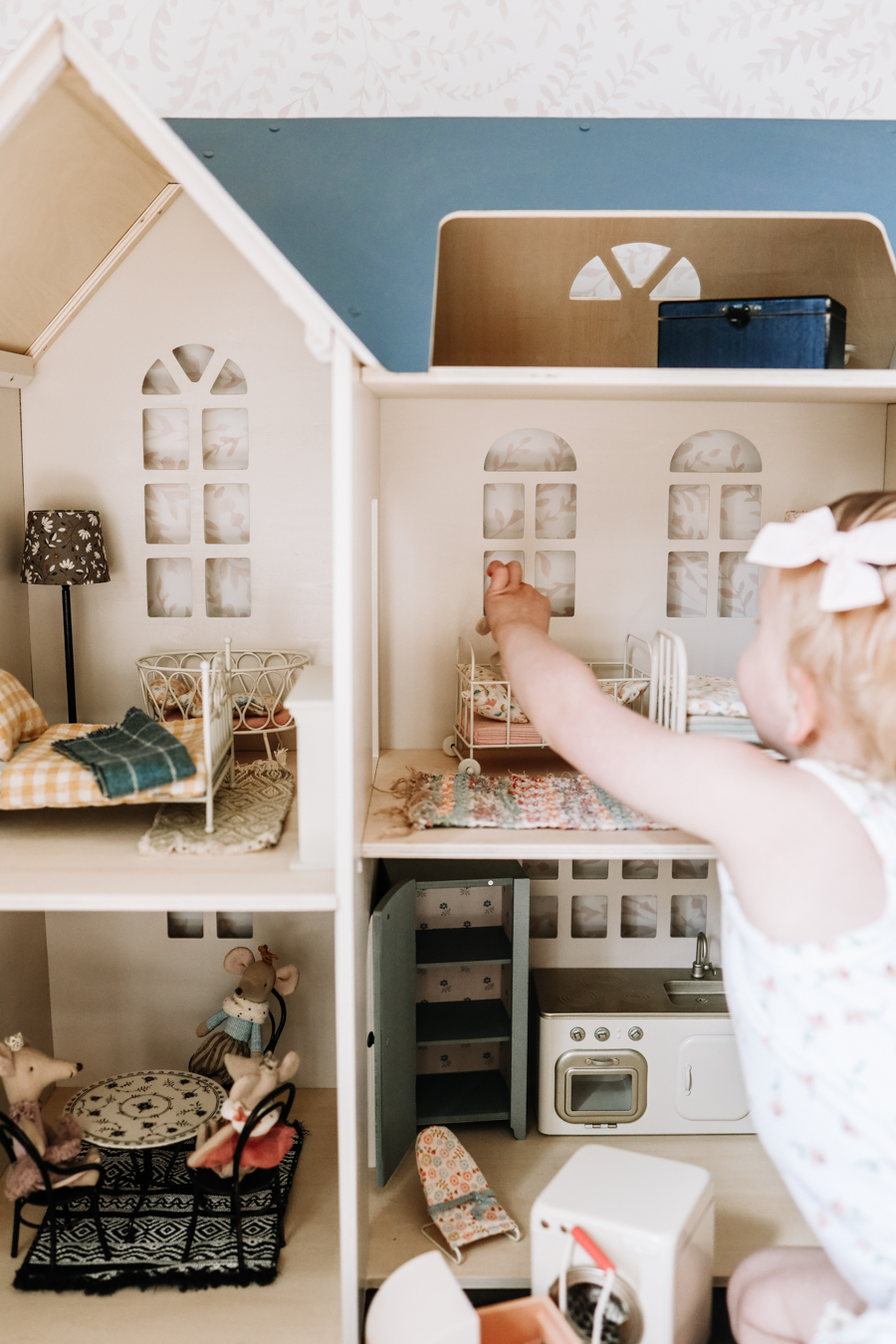 I'm not here to tell you that you should never buy plastic toys. It's the plastic houses and play sets that we just don't need. Tget lead to clutter, and does not promote open-ended play. Buy the Encanto figurines, but let your children make their own casita out of wooden blocks. Wooden blocks can be a castle, house, or zoo – young kids can really dive into pretend play with wood toys. They appeal to a child's interests more than you might think. And that's the good stuff, right? When kids can make something into anything. These types of toys are made of natural materials and feature simple designs. From wooden puzzles and wooden building blocks to wooden play kitchens and wooden cars, these are my favorite (beautiful) wooden toys that your kids will actually love and play with. And they really do make the perfect gift.
Ditch the Plastic and Lights With These Beautiful Wooden Toys
There's a time and a place for brightly colored plastic or even annoying, electronic toys. I get it. But – there's something about classic wooden toys sparks a child's imagination. The thing is, some wooden toys can be a little too simple. Take wooden pull toys, for example. My kids never played with them. But the beautiful, colorful wooden toys can be anything. Most wooden toys are modeled after objects you might find in your home or while you're out and about, so wooden toys usually introduce real-world concepts. Play grocery store or build a town – there's not really anything you can't do with wooden toys.
There's nothing like fine wooden toys for kids – these are the toys my kids really get lost in, and I love how creative they inspire them to me. You'll see a few brands pop up in this post. Classics like Melissa & Doug, and Plan Toys, and even small businesses like Le Toy Van, which started in the UK, but made its way to the United States. I'm sharing the natural wooden toys that my children love to play with, and they also happen to be some of my favorites, too.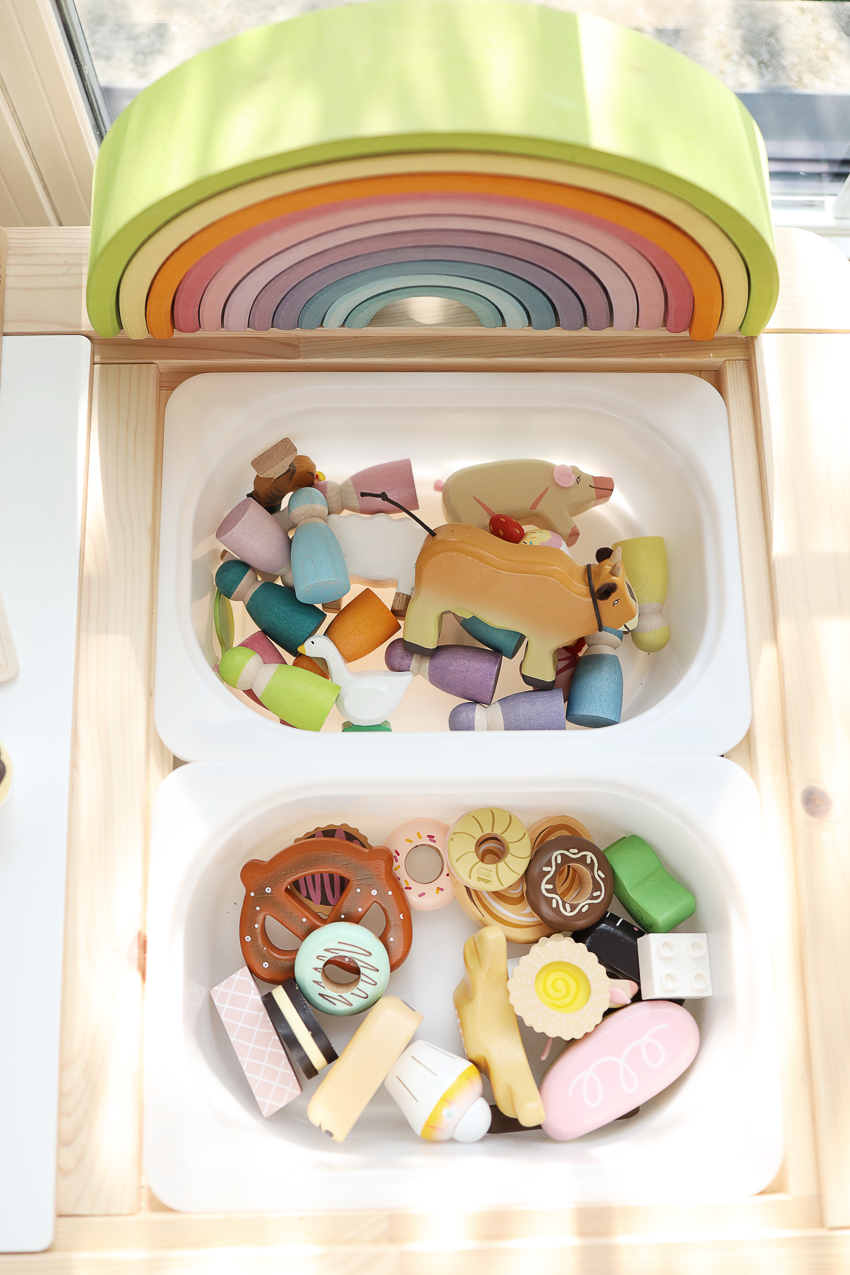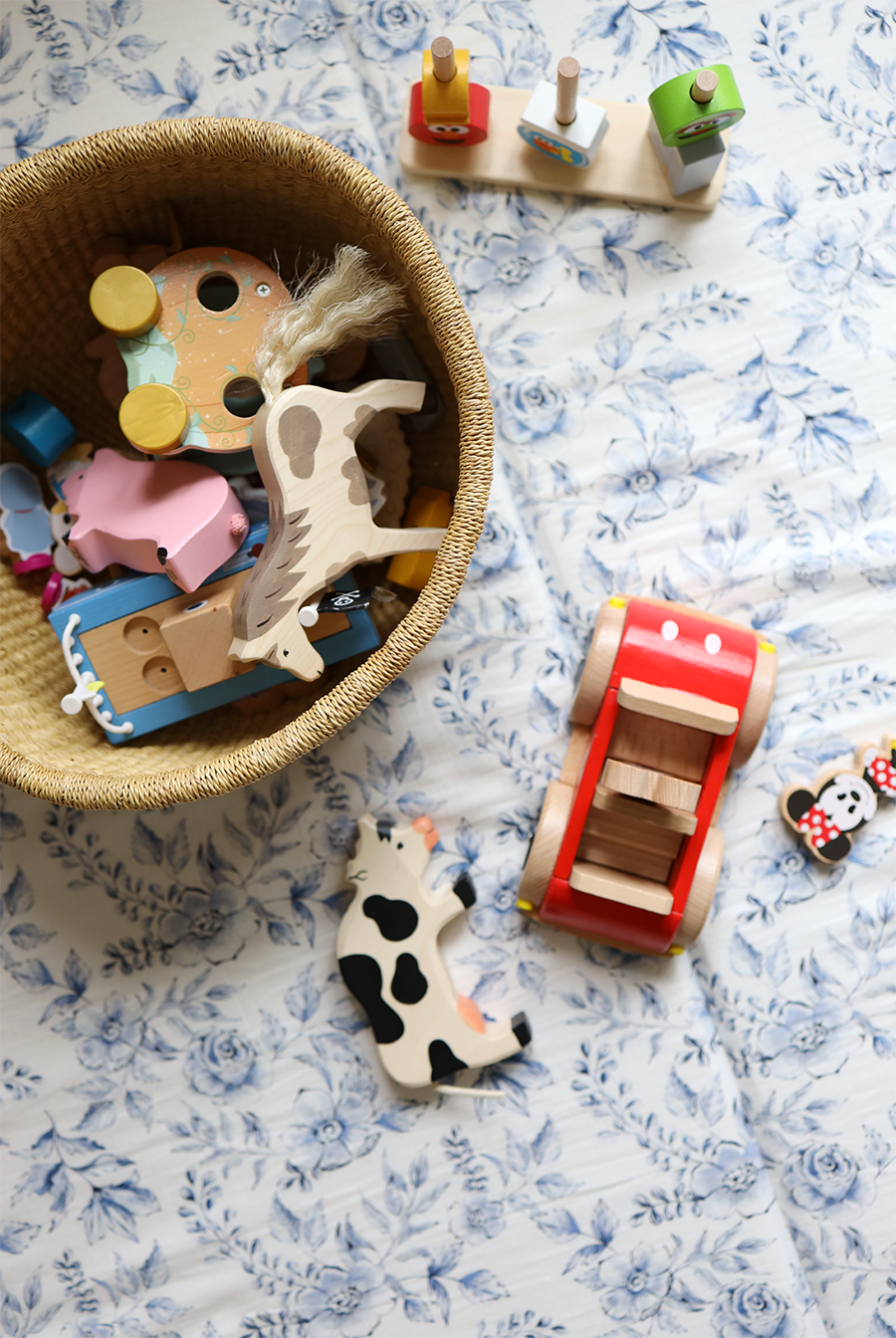 Wooden blocks and building toys
Wooden blocks are the perfect toy for building fine motor skills, problem-solving skills, hand-eye coordination, and creativity. TThey are a great way to really push kids to think outside the box. I've found that both younger and older children love them. Snag these best sellers when you can – Grimms toys can be a challenge to find, but they really are worth it. The Lovevery blocks are one of my favorite wooden toddler toys. This one can be a shape sorter, pull toy, block wagon, and really, anything you want it to be. We've had them since my oldest was maybe a year old, and at 5, she still plays with it.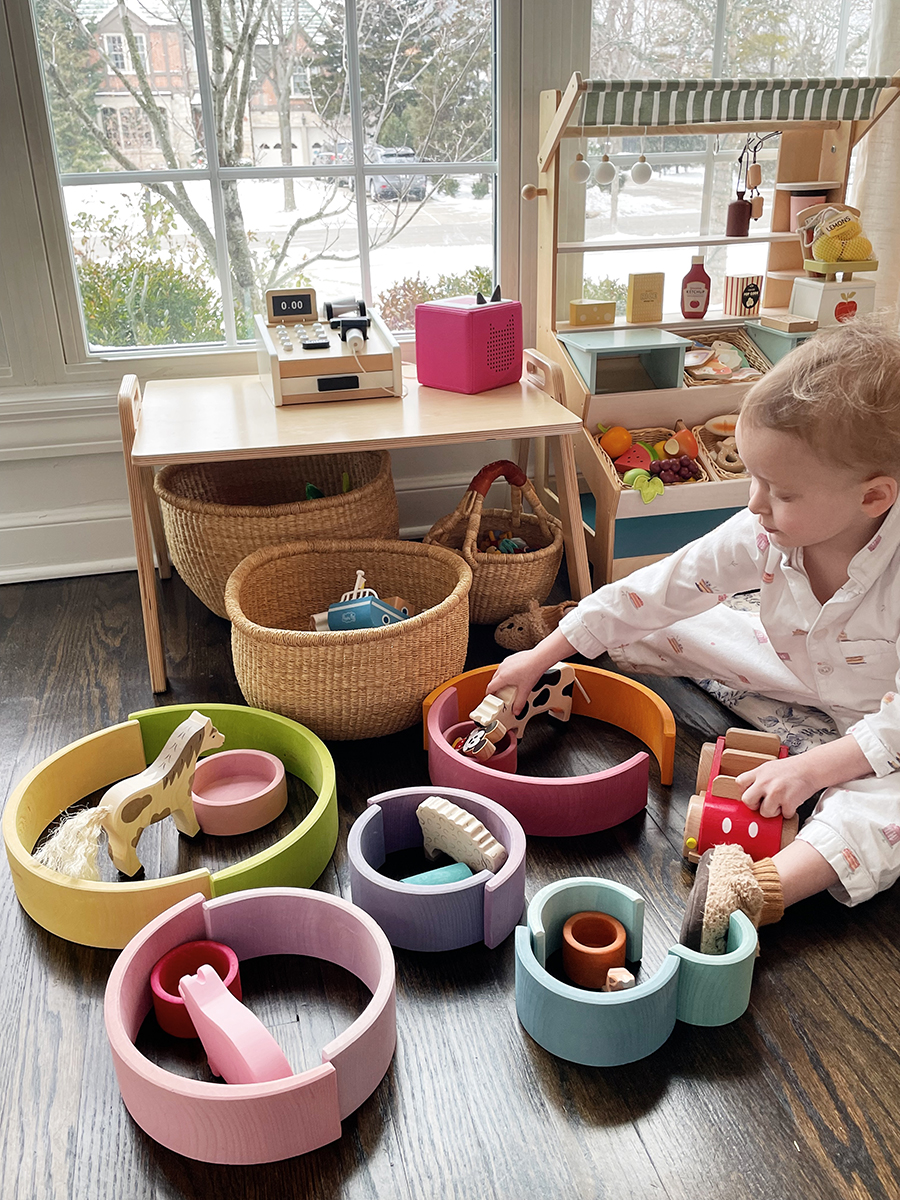 The best wooden puzzles
We have a handful of these chunky puzzles, and you sort of have to scour the internet for them. I've found that the most practical and fun way to keep my kids playing with them is to keep the puzzles in one basket and figurines in another. And I love that the pieces double as figurines. Wooden toy trains are another classic – this isn't the one we own, but it's so cute. A plain wooden train might keep your child busy for a while, but a set that comes with a city will keep younger children engaged.
The pound bench is another favorite since it's one of those toys that lasts a bit longer than some baby toys. Musical instruments are always fun, and this features a mallet that pounds balls through the bench and a xylophone.
This post contains affiliate links. If you purchase something using my links, I may earn a small commission at no cost to you.