The Best Big Sister Gift Ideas for New Siblings
My girls will become big sisters next month! They'll be 3 and 5 this summer and are so excited for their baby brother. My older daughter is in preschool half-days during the week and my younger daughter hasn't started school yet. The reason for these gifts is basically to keep …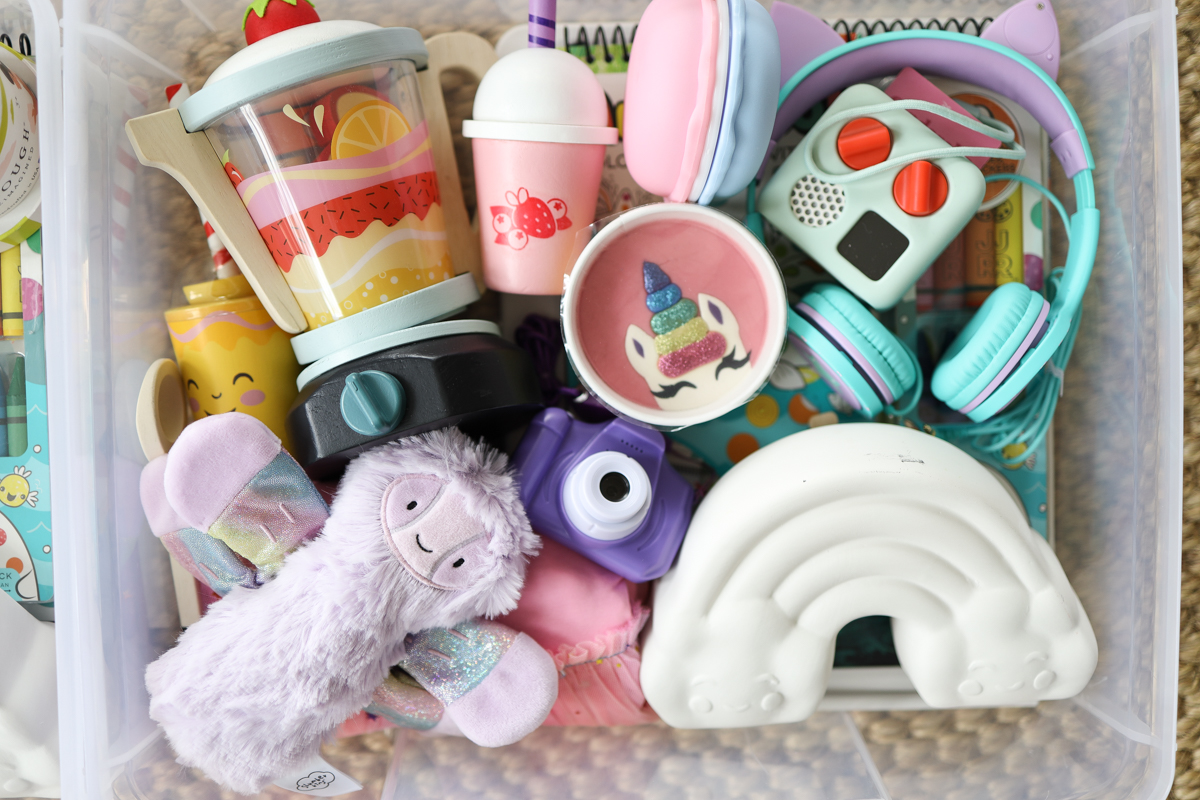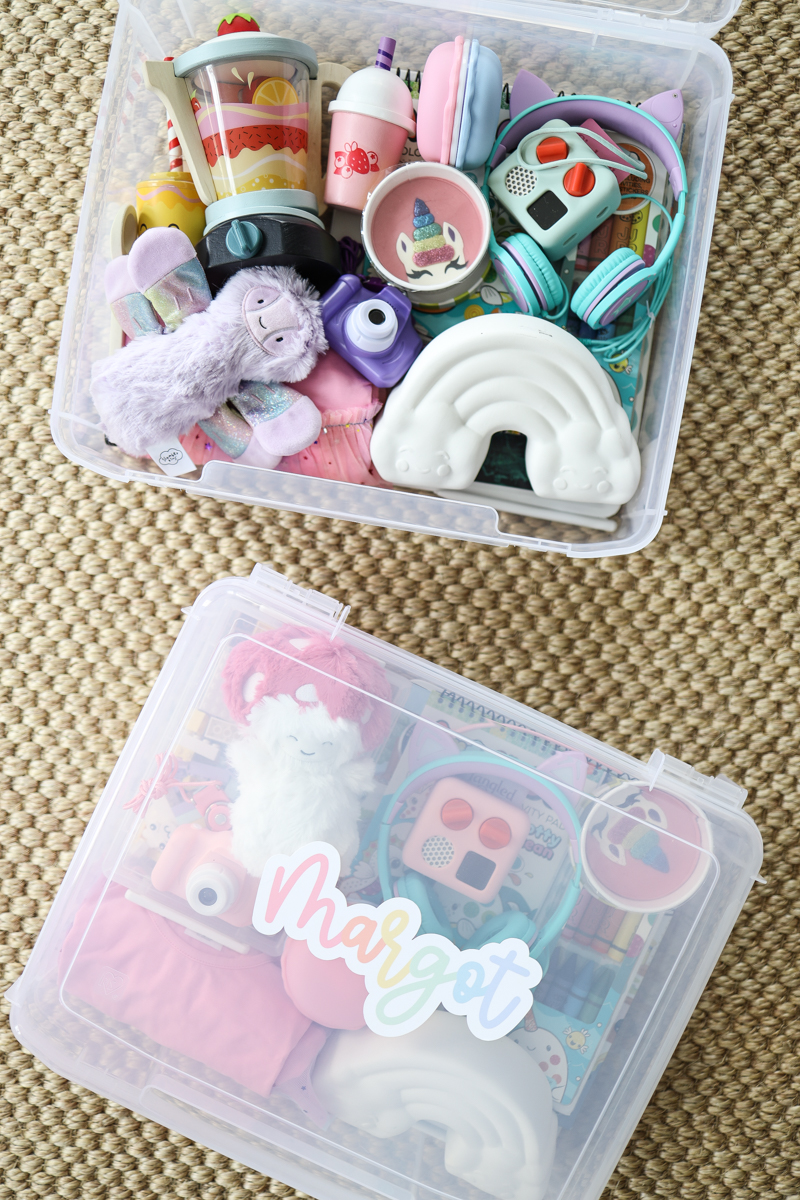 My girls will become big sisters next month! They'll be 3 and 5 this summer and are so excited for their baby brother. My older daughter is in preschool half-days during the week and my younger daughter hasn't started school yet. The reason for these gifts is basically to keep my kids distracted and as a result, make my life easier. But really, the goal of busy boxes full of the best gifts would be to keep them…busy. These boxes will be a great way to keep and older sister or brother busy when you're tending to baby, and you can put anything in them! Here are the best big brother and big sister gift ideas when you're welcoming a new baby.
The Best Big Sister Gift Ideas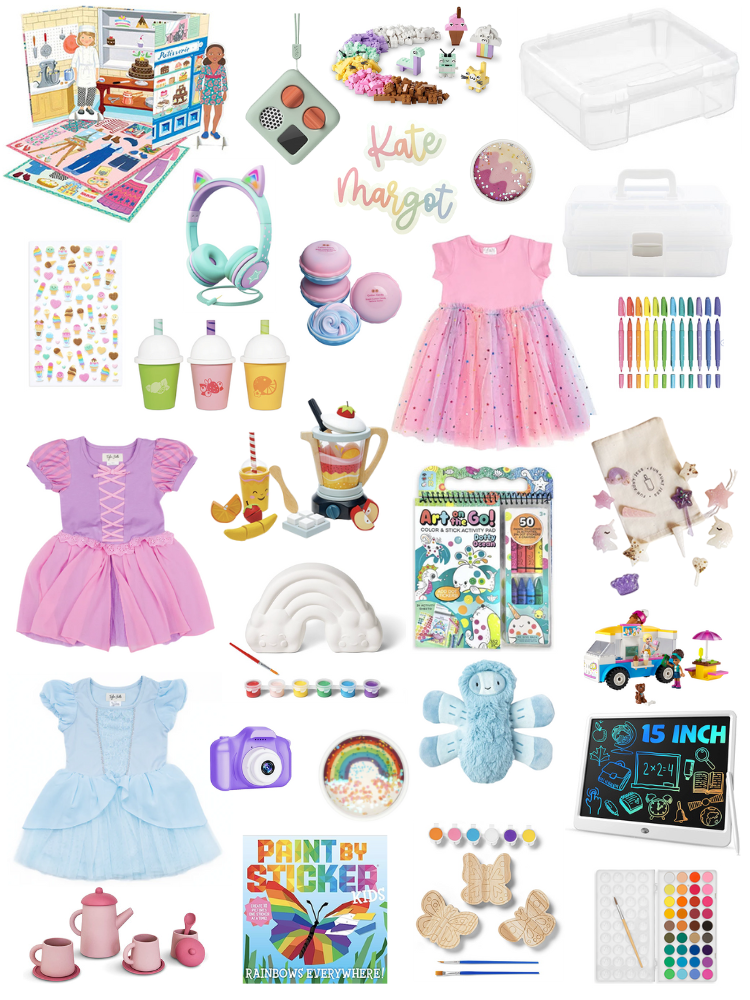 When my second daughter was born, we gave her big sister a Daniel Tiger trolley and it was the perfect gift. Because she was an only child before her sister's arrival, it was only natural that adjusting would feel like a lot for her. As a result we really struggled. Keeping things simple made sense since she was barely two, and in addition, she needed a lot more from us at the time. Sure, I could have kept things simple but I needed some help. These boxes feel like such a special gift because they're filled with fun things to keep a new (big) sibling busy. At this point I have two young girls who have a little brother coming and with limited childcare, am doing what feels right for my family.
At the end of the day, the ideal big sister gift is the one that feels undeniably right for your child and your family. Maybe it's something to make your life easier or maybe it's a small memento or project to keep them busy, but at any rate, I'm going for keeping them busy. I'm not planning on saying that their baby brother gave them these gifts because I don't want that to be the focus of his arrival. And I realize that they may seem a little over the top, but I went through a lot during my last pregnancy, and needed a project. But with reduced childcare and rainy spring days, I need something to keep my girls occupied.
The Best Big Sister Gift Ideas for New Siblings
But first, a few tips
Consider having family members say hi to your big kid(s) first vs going right for the new addition. And one of the best pieces of advice I was given when I became a mom for the second time? Tell the baby that they need to wait a minute so you can help their big sibling. And never blame the new little sibling for needing to do something later. When you get asked to go to the park, just say "sure, we can go in 15 minutes" instead of blaming the baby. It works!
So on to my big sister busy boxes
Instead of a gift basket or a bag full of toys, I opted for these plastic bins. My girls both love carrying little bags around but have so many of them, and these will be great for storing arts and crafts. Ultimately, I chose the types of toys I know my kids will play with for long periods of time. For that reason, these boxes are full of art supplies, dough, dress up, LEGO, cameras, and a larger version of their favorite (affordable) LCD tablets. So here they are, the best big sister gifts.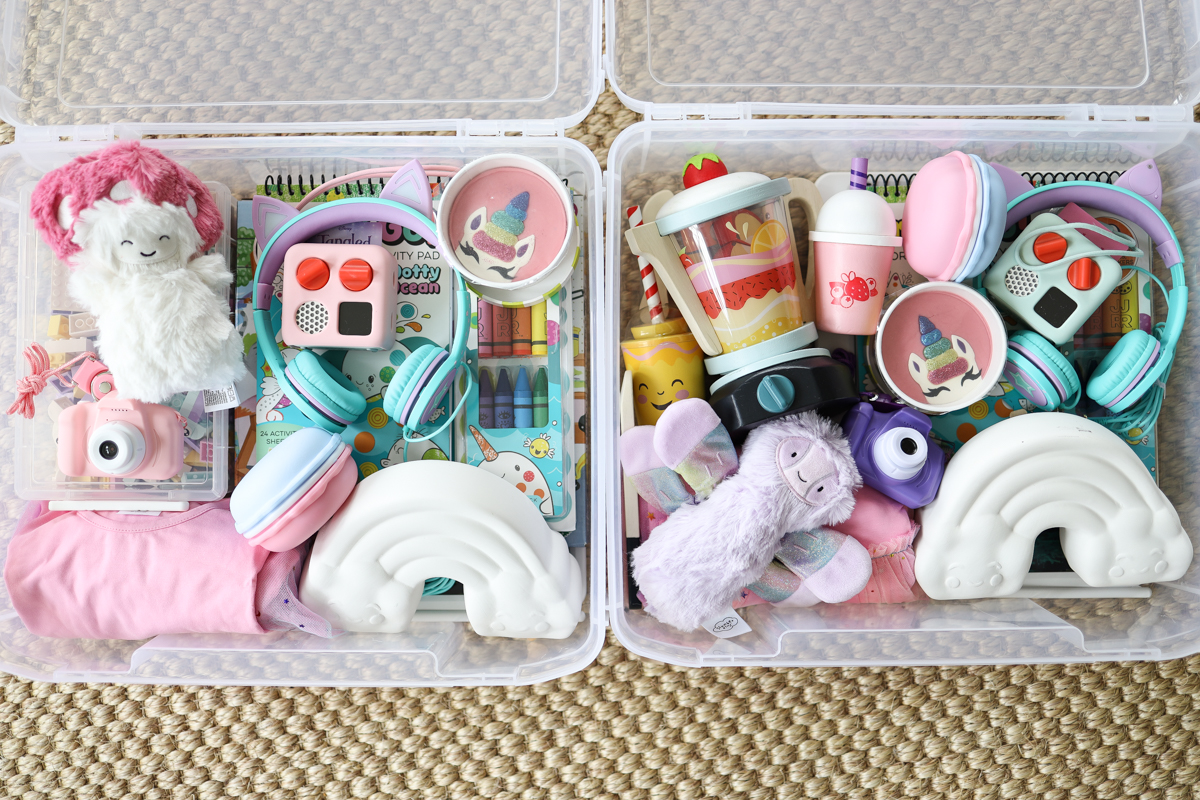 Digital Camera
These are budget-friendly and additionally, came recommended in an IG poll. Additionally, I thought they'd be fun new big sister gifts so the girls can document their lives as big sisters. I always loved taking photos when I was younger (ok, now too) and took tons of photos of my younger sibling after she was born.
Rainbow Name Stickers
I found these on Etsy and they're SO cute. You can customize them, they're vinyl so they really stick and can be wiped clean. Ultimately, I couldn't not go for the rainbow stickers.
Mini Audio Player and Headphones
I was going to put this in my girls' Easter Baskets but opted to save them for these activity boxes. This really is the perfect big sister gift, and I love the idea of these being fun and exciting right when the baby arrives. We have a Tonie Box and really love it (you use audio figurines called Tonies) but the girls have been really into their Yoto recently. There are more stories geared toward older children, and you carry cards instead of figurines. So when they came out with mini players that they could use on the go, or that Margot could listen to when she gets lost in her own little world, I thought it would be a perfect gift.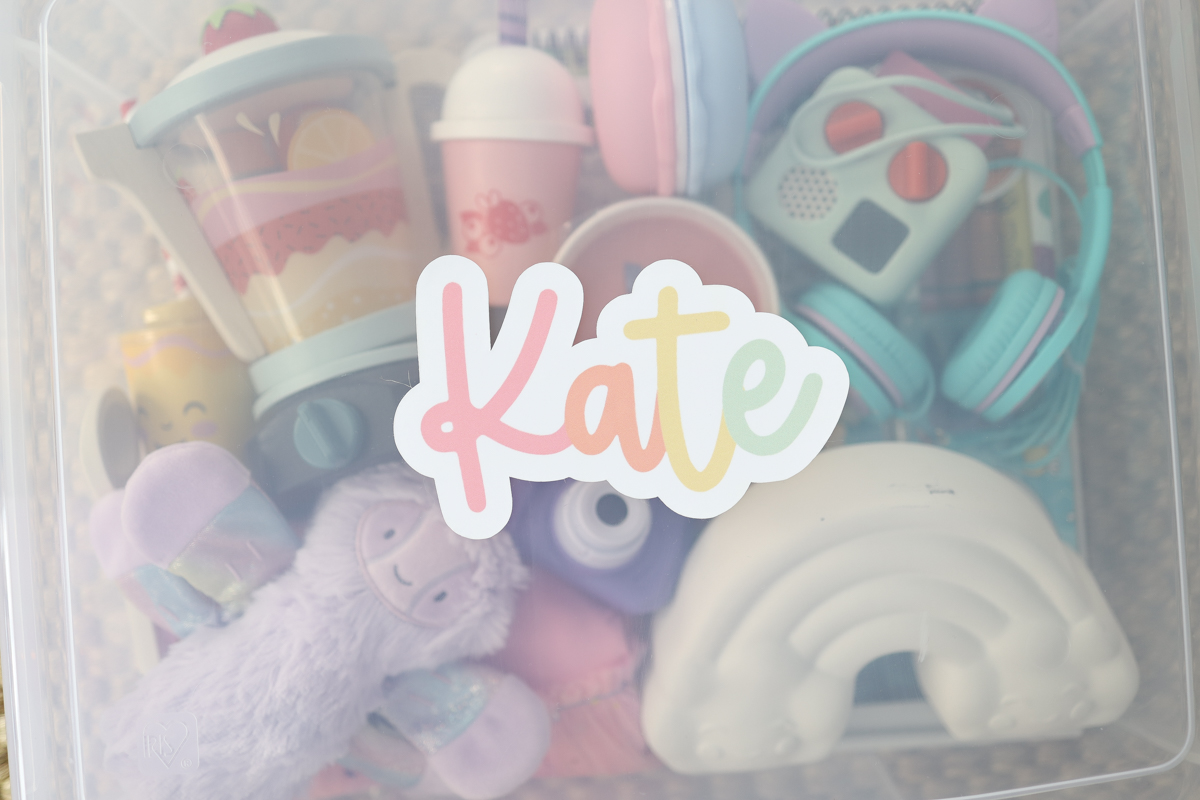 Paper Dolls
My older daughter loves paper dolls and imaginative play. They keep her busy for a long time, and she can't seem to get enough of them.
Mini Stuffie
We are a Slumberkins family through and through. The girls will each give their brother a Slumberkins – they are the best thing for snuggling, playing, and their new favorite, "puppet shows." Sure, you could choose a teddy bear (and there is a honey bear Slumberkins) but these minis are so cute and unique.
Sparkly Dress
Both of my girls love sparkles and are in the process of sizing up anyway, so I snagged these sparkly dresses during a sale last month.
Fruity Blender
My younger daughter is really into pretending to make smoothies and running a coffee shop, so I couldn't resist this blender and think she's going to love it. I can't wait to give her my first order. Ha.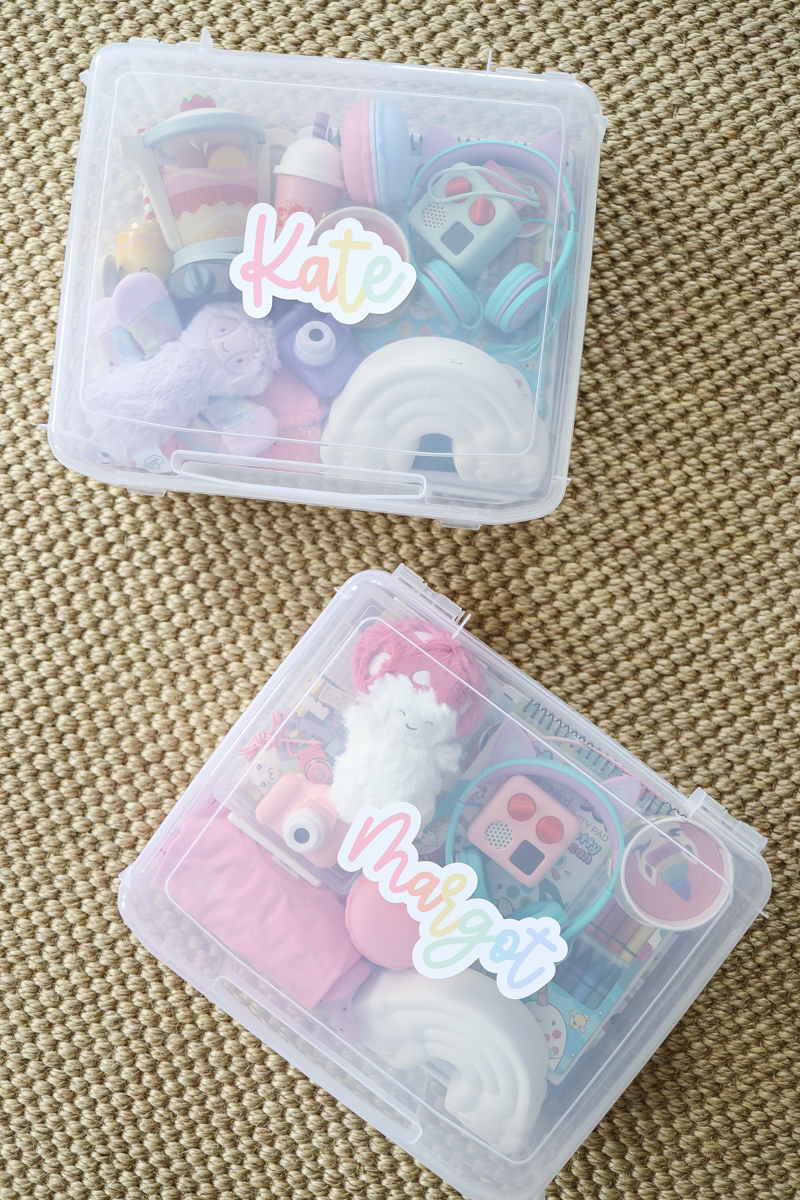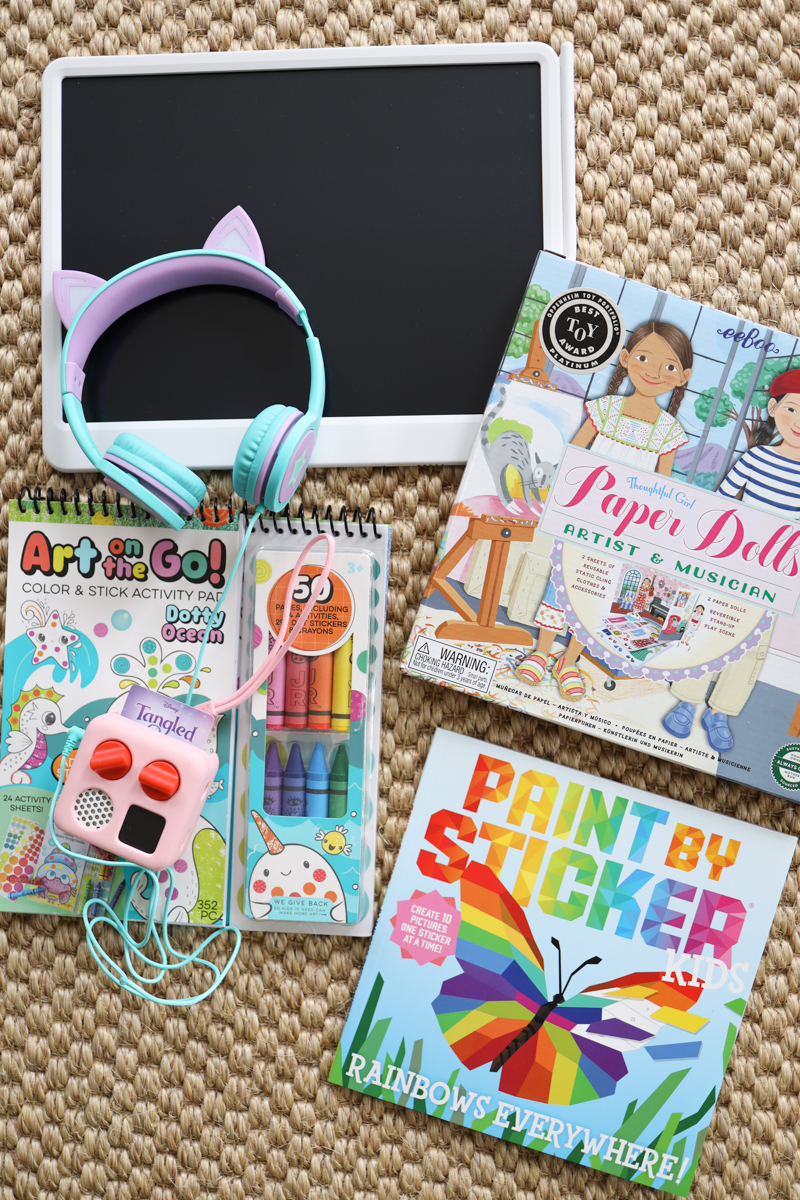 Lego and Duplo
My older daughter cannot sit with a Lego set at this point and build the whole thing start to finish. But – we like to build Lego together, and she loves these themed play sets, and will play with them at length.
Silicone Tea Set
I am very sore and uncomfortable this far into my third pregnancy, and ended up giving this to my 2.5 year old the other day. And she has been playing with it nonstop. While wood tea sets are great, she carries them everywhere and they get so chipped up so comparatively, silicone is a lot more durable and can be played with anywhere.
I could have stopped there but decided to add art boxes.
This was more of a system to keep art supplies organized, and stored in a box that baby (hopefully) won't be able to open once he's mobile. Sure, we have a long way until then, but I like the idea of a dedicated, special place to keep all their art stuff. So if you're looking for art supplies, which are always a practical and useful gift, Ooly is usually my go-to. They are perfect for a new older sibling and make for great birthday gifts, too.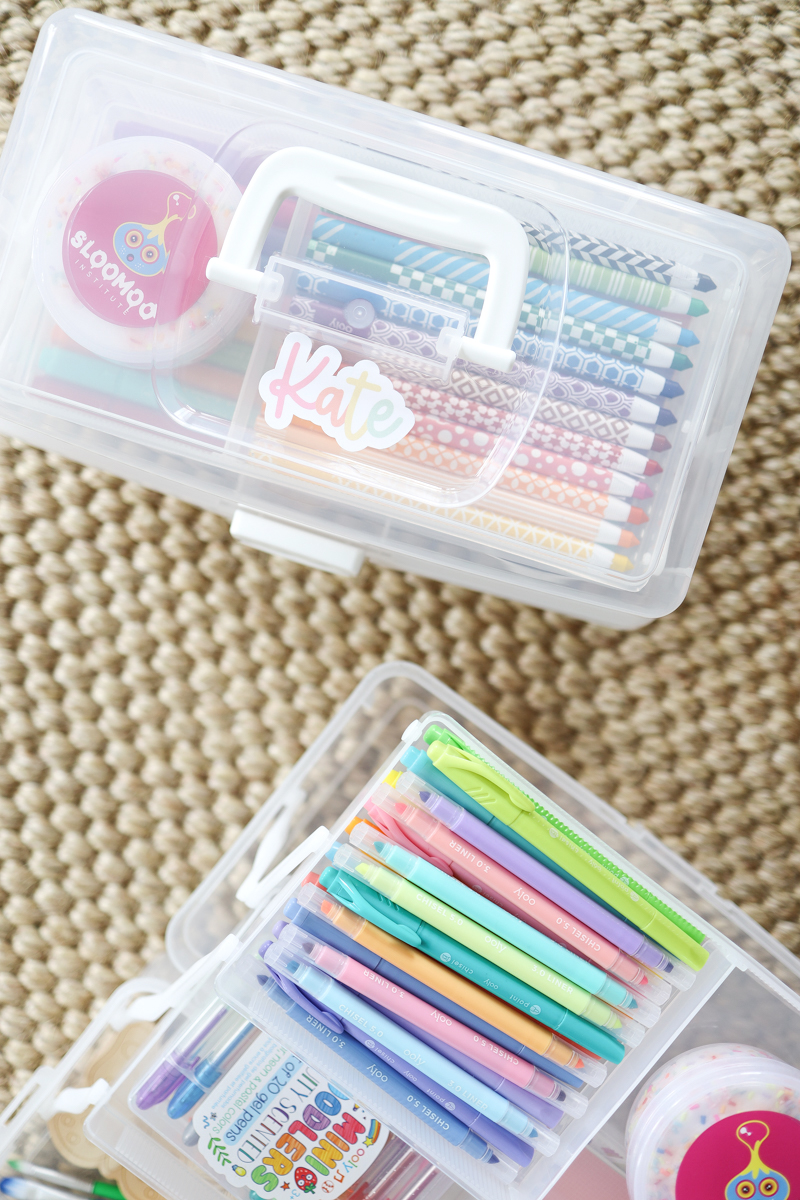 Macaron Slime
This slime came recommended by a friend since it's fun and goopy but overall a lot less messy than traditional slime. In any case, we'll have to watch our girls while they use any and all art supplies since from time to time, they'll color something they shouldn't. And given that my older daughter loves all things Paris and pastries, this macaron felt perfect for her.
Sensory Resin Pieces
Sure, this is my sister's shop, but my girls play with their Fun Aunt Jess pieces all the time. They're great with play dough or clay and keep my girls busy for a particularly long time. I love taking these to restaurants, too.
Play Dough
I bought a few sets of dough, and these jars are really the perfect way to keep a new (bigger) sibling busy. They are a splurge but the designs are so fun, and the larger jars come with a scoop that my kids love. I love making my own play dough as well but am too pregnant right now.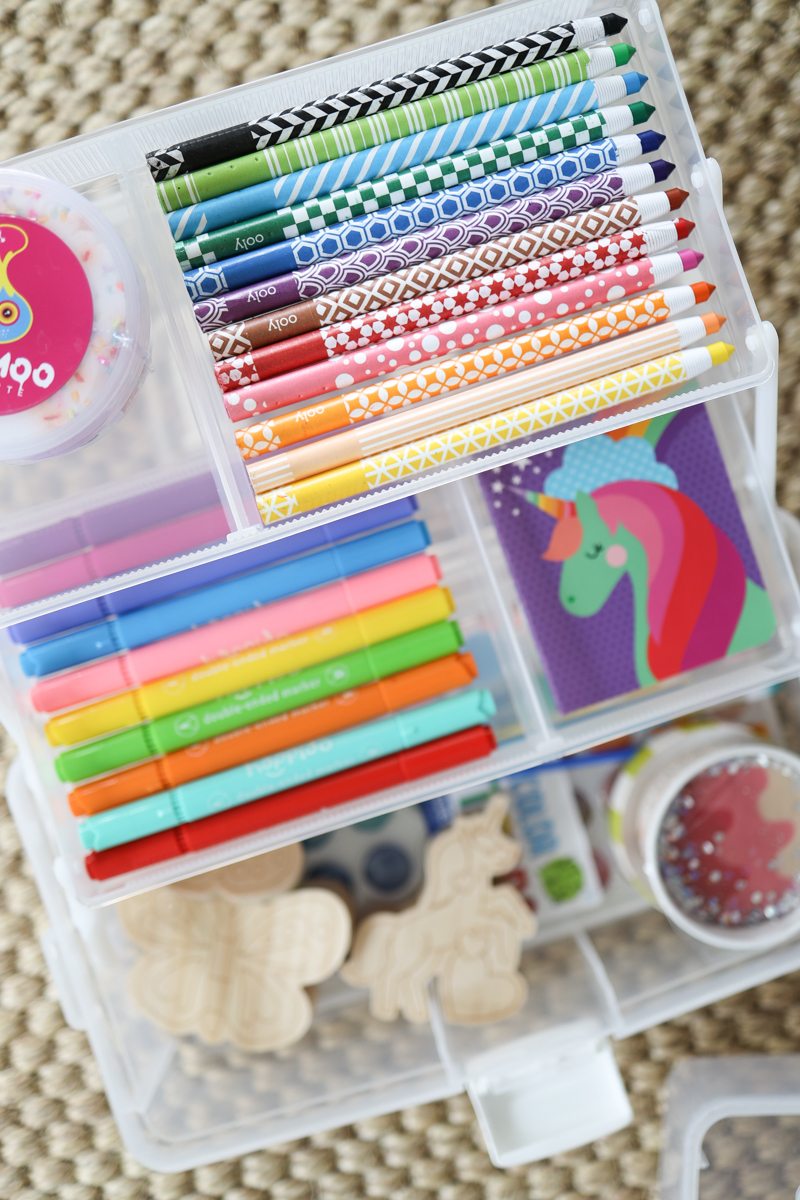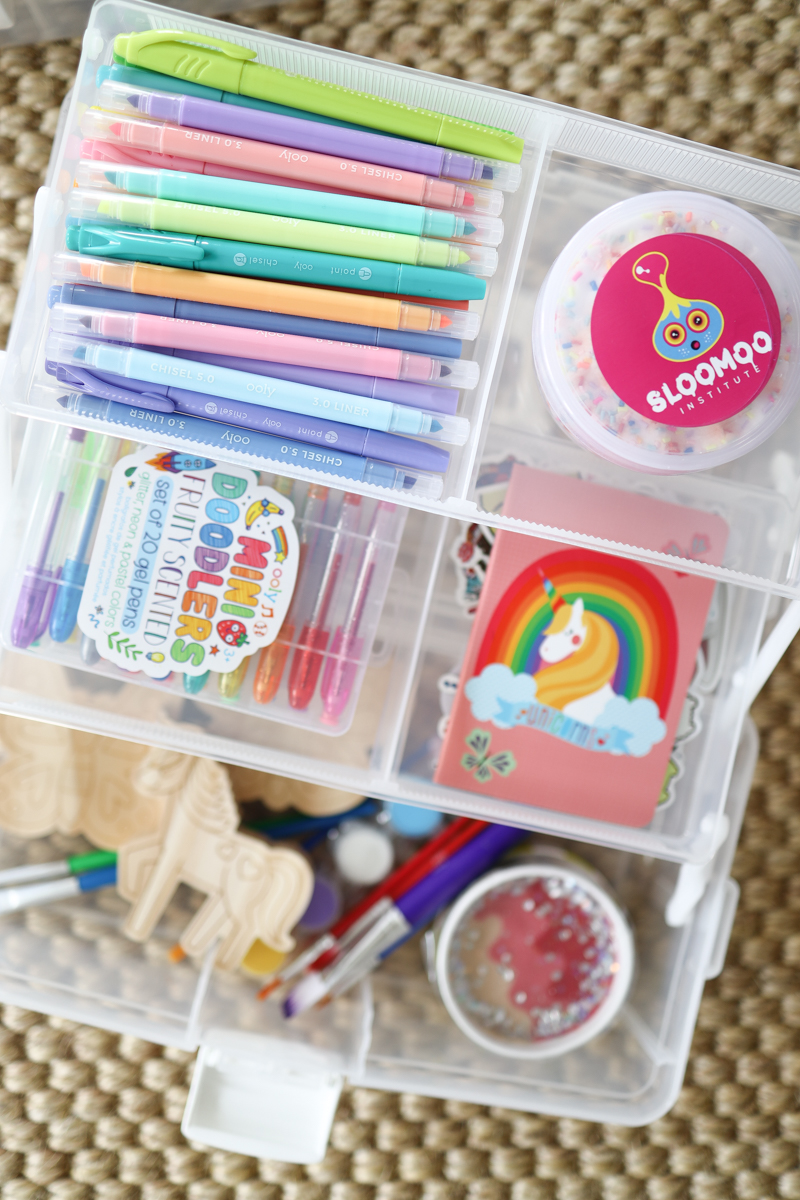 I chose a variety of art supplies for their craft boxes and generally stick with Ooly. I chose a mix of paints, crayons, pens, and markers because my kids love art, and as messy as these items can be, they'll keep them busy. And of course some dough, mini books, and stickers. The target ceramic and wood painting kits are $5 and my girls love them. The perfect rainy day (or any day) activity. In fact, I prefer taking paint outside and can't wait to do that again this summer. If you're having a summer baby, don't forget to add some chalk!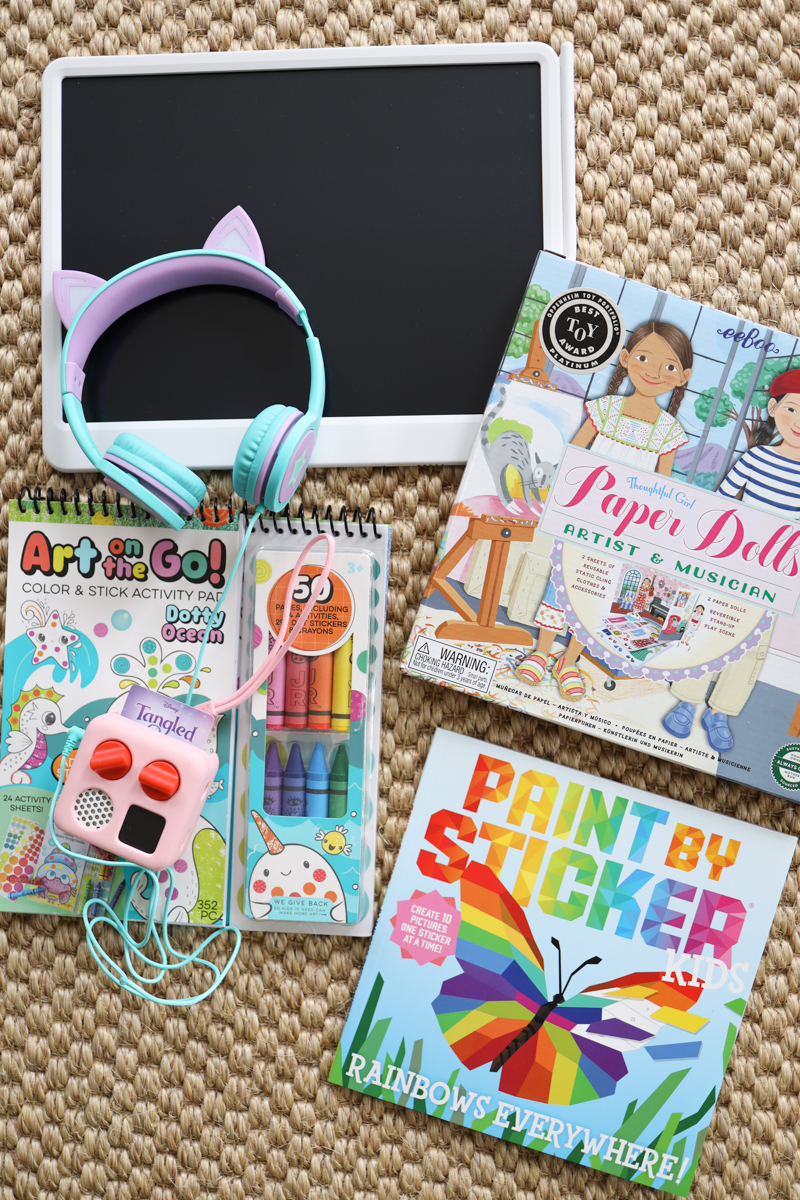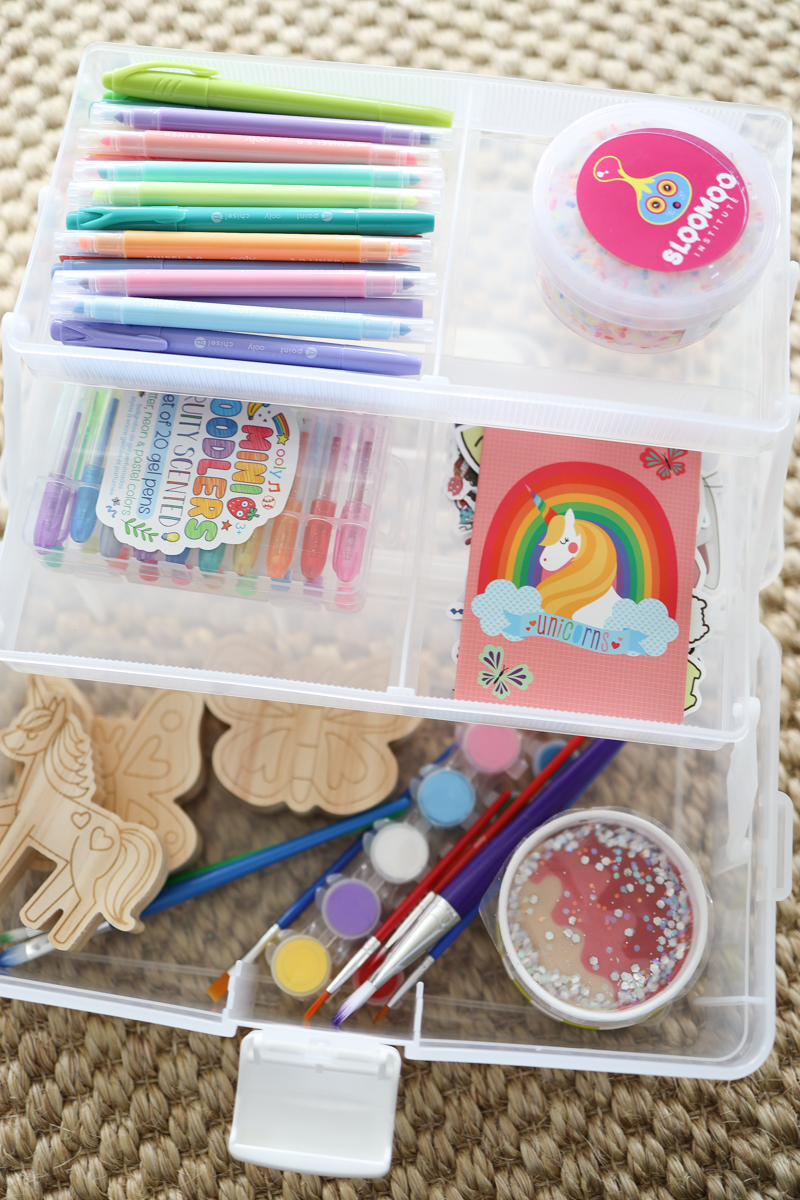 I want to include some other ideas for a little girl or boy when they're welcoming a new sibling.
Big Sister Books
Help your older child adjust to their new role with big brother or big sister books. We have this Super Incredible Big Sister book as well as this one, too.
Big Sister Bracelet
This bracelet is adorable, and any older sibling would be especially proud to wear it. It comes in different sizes, so you can get them for the whole family. I love a simple piece of jewelry to commemorate a special occasion. Such a sweet new sibling gift.
New baby doll
My younger daughter got a Bitty baby when she turned two and she loves caring for her baby. After all, she's already a proud big sister and talks about how she's going to hold her brother and make him laugh. After all, play is one of the best ways to work through what kids are feeling, so a baby doll is always a great big sister gift.
This post contains affiliate links. If you purchase something using my links, I may earn a small commission at no cost to you. Happy Shopping!