Why We're Getting Married in Paris
I was a little surprised to find that one of the first things people want to know about our wedding is why we chose Paris. Getting married in Europe isn't common so it's obviously a very reasonable question, and since we leave one month from today, now seemed like the …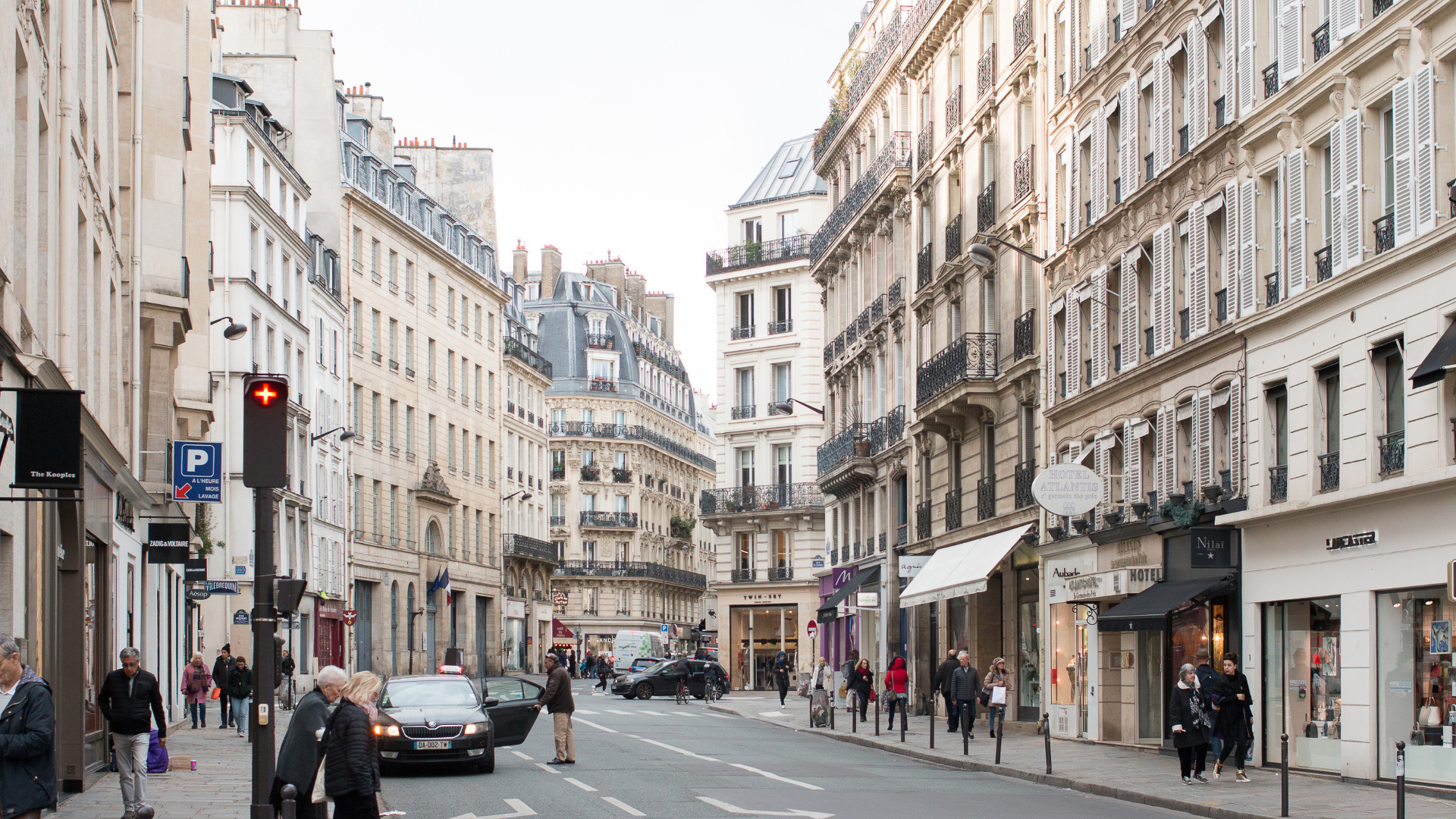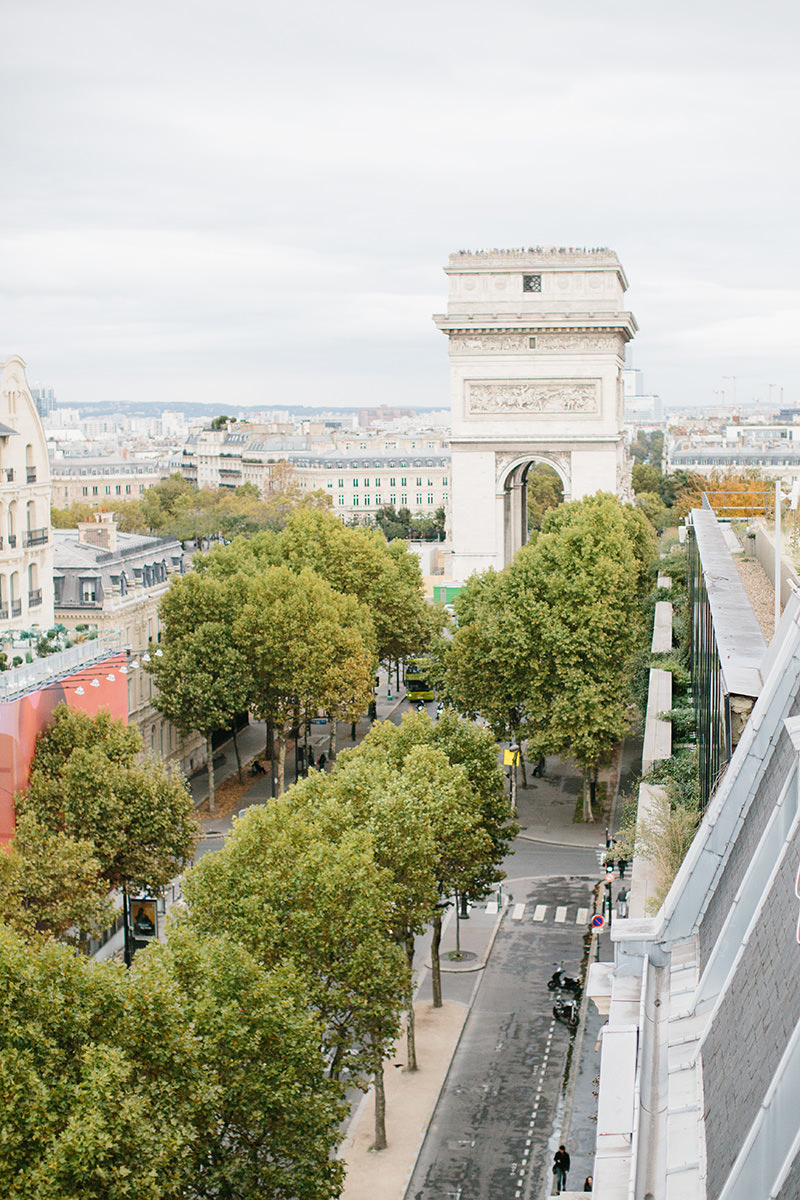 I was a little surprised to find that one of the first things people want to know about our wedding is why we chose Paris. Getting married in Europe isn't common so it's obviously a very reasonable question, and since we leave one month from today, now seemed like the perfect time to talk about why we chose Paris. Why We're Getting Married in Paris.
Why We're Getting Married in Paris
We love to travel
Traveling is the thing we love most. Together, we've been to Argentina, France, Italy, Denmark, and Portugal. There was a road trip through California, and long weekends in Charleston, NYC, The Hamptons, and Miami, too. Getting to experience new places together is something we love to do, and spending time in Paris with some of the people we love most feels like the perfect way to celebrate the start of our marriage.
I never wanted a big wedding
I was never the girl that dreamed about a big wedding (or any details for that matter) and even now, I am more excited for our marriage than our wedding. Since neither of us wanted this to be "our" day, a weekend in Paris with immediate family and a few friends seemed like the perfect solution.
Not having my parents there is another big factor in why I wanted (ok, needed) a small, intimate wedding. I love Conor's family so, so much. All of them. His parents, sister, and every aunt, uncle, and cousin have all been so wonderful to me – they're the big family I've always wanted and not celebrating with them wasn't something either of us would have considered. Having 80 family members (literally) on his side and maybe 1 on mine would have made what I'm missing out on even more difficult for me. Paris was a reason to keep things small and intimate which is what I needed.
We're having Conor's immediate family (six people) and our closest friends (ten people) in Paris, and a big party with his extended family and the rest of our friends when we're back in Chicago. I feel so lucky that we to celebrate with everyone.
It's less expensive than a wedding in the states
Seems crazy, but it's true. Minimums for wedding venues in the states don't make any sense when you're having a small wedding. With less than 20 guests, we wouldn't have met any minimums in the states, and the cost of our Paris venue and vendors is half the cost of the venue we were looking at in Charleston. We're bringing in a caterer and furniture, but because we're only feeding and seating 18 people and not 50, the costs aren't too high.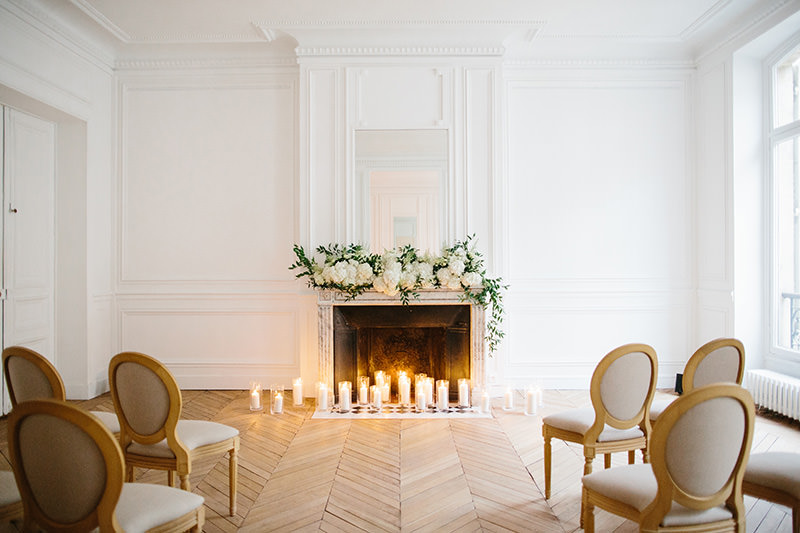 A look at our wedding reception in Paris, France.
I didn't want to do all that planning for one day
Looking back at our engagement party, I participated in a series of 30 conversations for less than 5 minutes each and barely remember anything. I honestly don't know who I talked to and felt like I didn't spend time with anyone. It was such a blur! The thought of doing all that planning and having the day fly by didn't sound very appealing to us. We'll have 3 days with friends in family in a city we love, and I am so excited for how much time we'll get to spend with everyone. We added more activities for everyone to enjoy and are getting three days in Paris for the price of one day in Charleston. Win-win.
So why Paris?
Conor and I spent a week in Paris together last summer and both love the city. It's easy to get a direct flight from most major cities, easy to get around once you're there, there are lots of hotel and airbnb options, and there's so much to see and do. Paris is a city I've always loved, and now it's a place that will hold a whole new meaning for both of us.