How to Plan a Wedding in Paris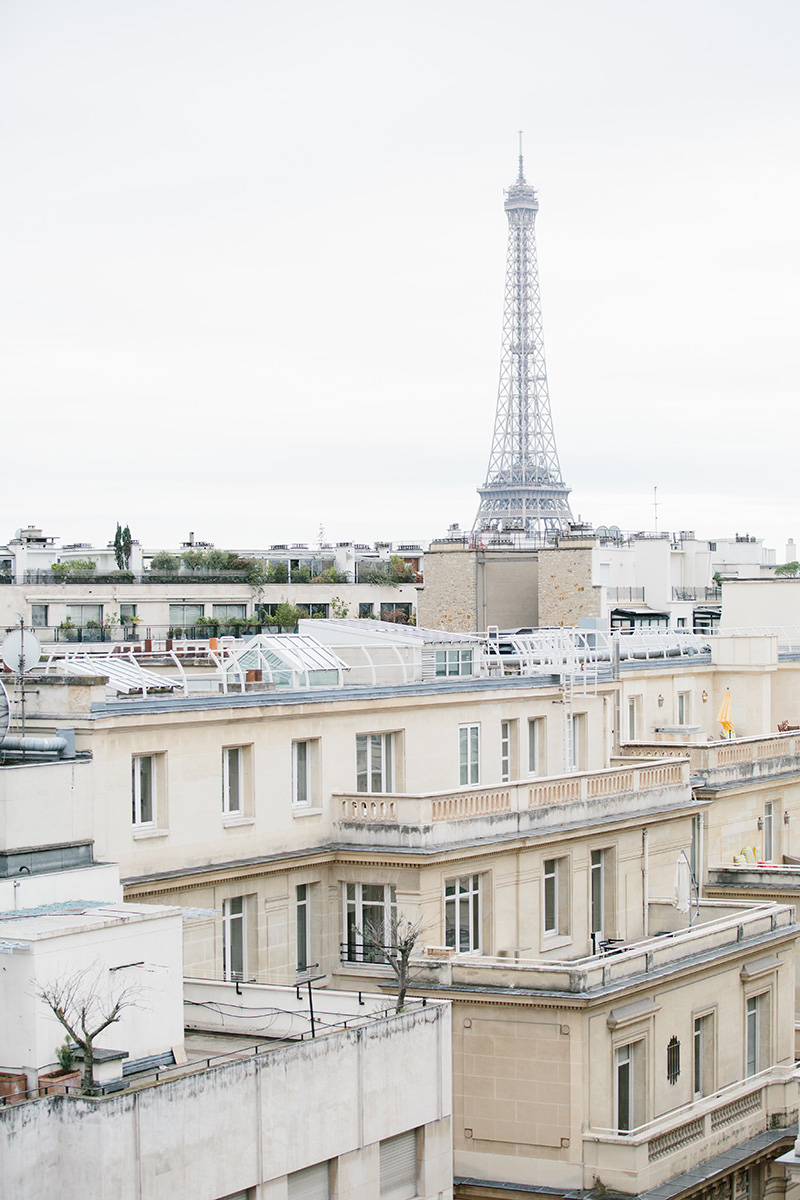 I always imagined having a very small wedding or elopement in Paris. When it came time to actually plan a wedding, choosing a destination was our biggest hurdle because France seemed like so much work. But in just over a month, we're getting married in Paris, and today, I'm going to talk about how we decided on Paris and the process of planning a wedding in another country.
Consider travel time and cost
The South of France was actually our first choice, but it's harder to get to, more difficult to get around once you're there, and hotels and chateaus ($$$) were our only venue options.
Then there's Paris. It's a major city with plenty of hotel and airbnb options, we've both been a few times (once together), it's easy to get around without arranging transportation, and there's so much for everyone to do. And now we'll always have Paris.
We invited a small group of 16 people (so 18 total including us and our photographers), and made sure our friends knew there was zero pressure to make it all the way across the world. A few couldn't make it and we completely understood! There will be a party to celebrate with the rest of Conor's family and our friends once we're back in Chicago.
It won't be legal
The rules vary country to country, but in order to get married in France, one of us would have had to move to Paris for at least 40 days (tempting, I know) and would have needed to submit at least two bills proving residency.
If that's not an option for you either, plan on legally getting married before traveling to France.
Paris shuts down in August
Almost every vendor has been on vacation most of this month, making it difficult to make significant progress. My advice here would be to not plan a wedding in early – mid August although I always try to avoid any hot or peak season–travel is more enjoyable and affordable. Also allow yourself some additional time before or after August if you're planning a September or October wedding.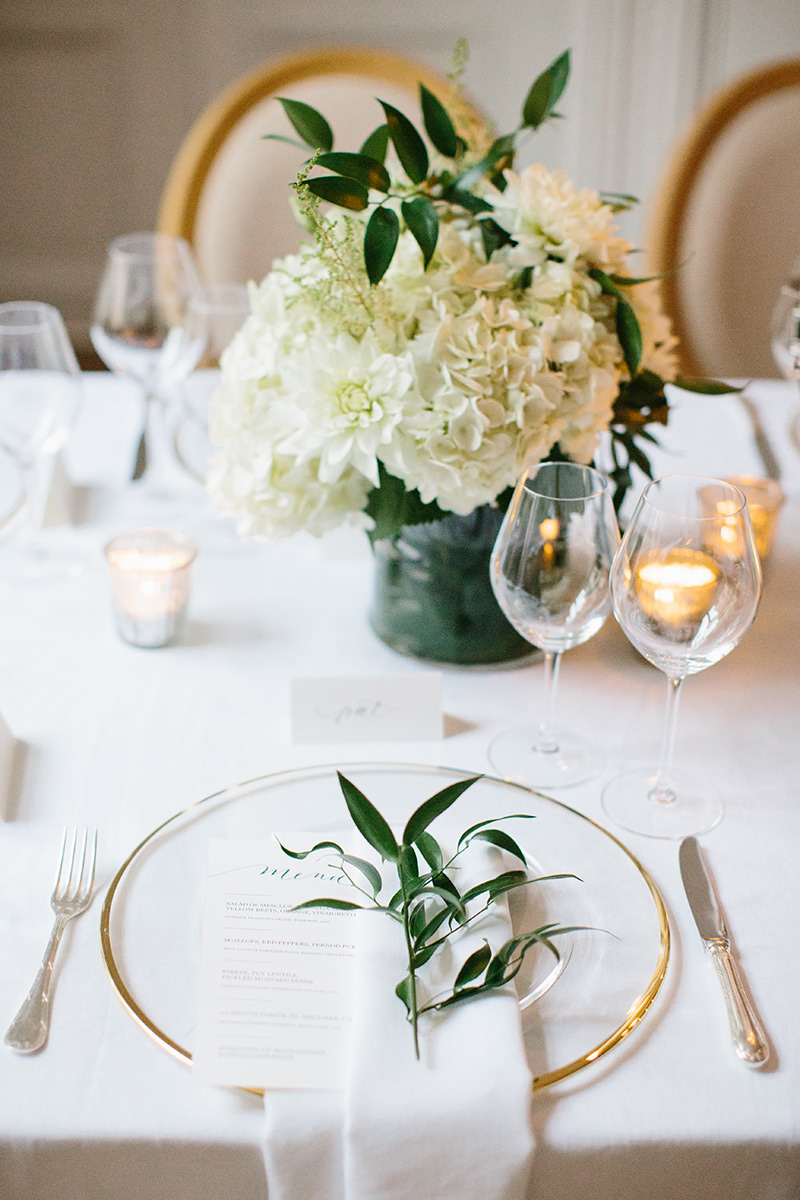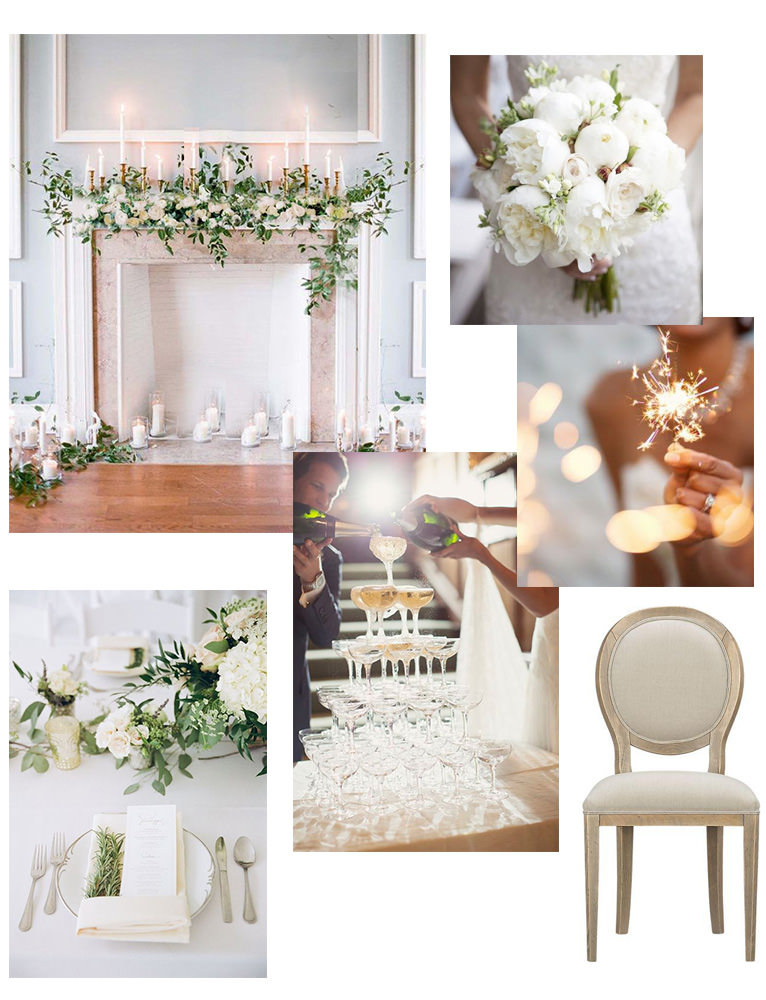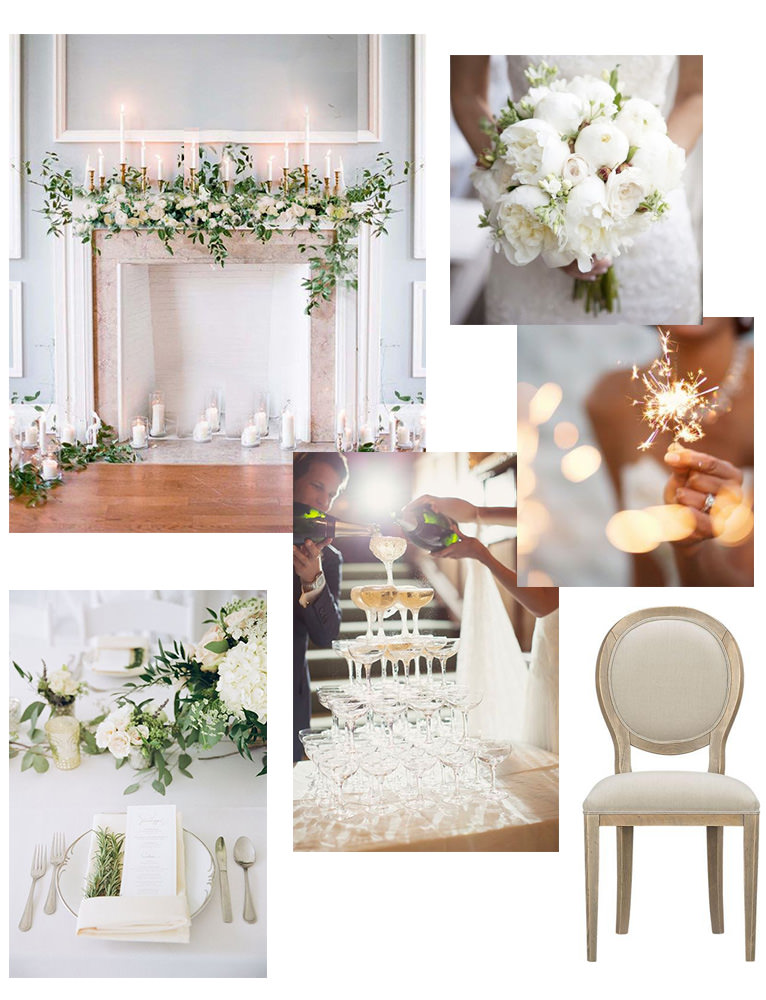 Hire a planner
At first, I thought we would be able to plan everything on our own. We're keeping things simple, so should be easy enough, right? Nope.
I had zero luck finding anything and felt so discouraged. And while I may have a particular aesthetic, I hate planning. Late one night, I was looking up weddings in France on Style Me Pretty and inquired with two planners, just to see if that might be an option for us. Luxe Paris Events ended up being a lot more reasonable than the other planner and I preferred his work anyway, so we set up a skype call.
On that call, we mentioned wanting a venue that looked like this. Billy showed us a photo of the perfect studio space that cost 1/5 less than most venues in the US. We never would have found it on our own.
Put together a mood board (or pinterest board) of images you like, and send your planner your preferences. That helped us nail down vendors and the general aesthetic for our ceremony and dinner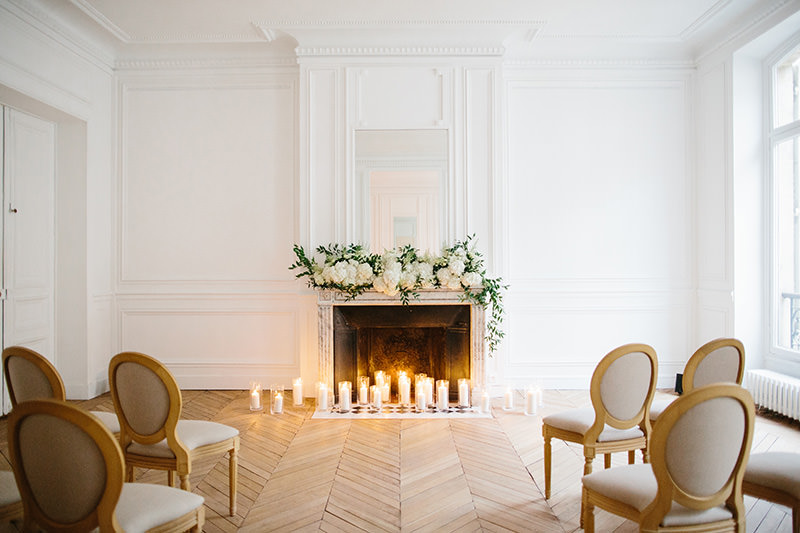 Choosing a venue
We signed contracts with Luxe Paris Events and our venue a few days after speaking to Billy.
Having a wedding at a hotel is probably easier but not really cost effective for a small wedding. When you consider the cost of the venue and food and beverage minimums, it doesn't make sense. We found a great studio space (an empty apartment) and will be bringing everything in. I could see this getting very expensive for a large party, but since our wedding is so small, it was the perfect option for us.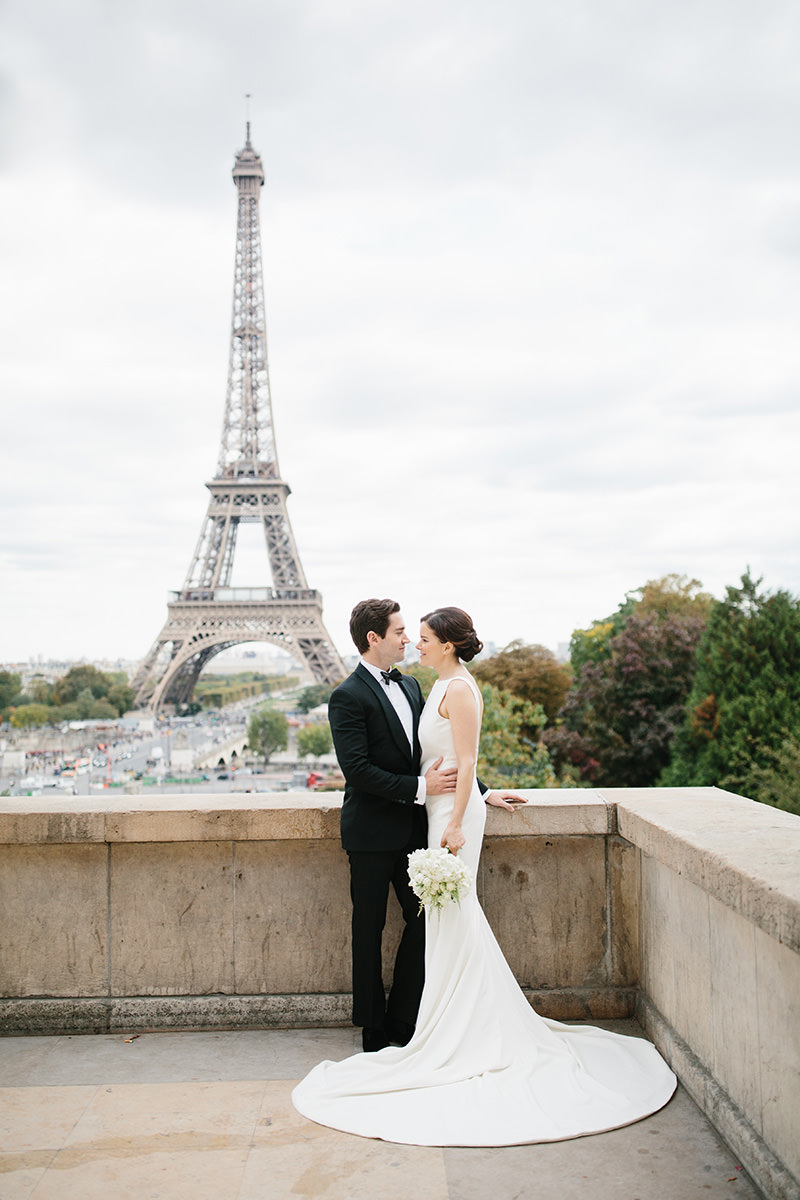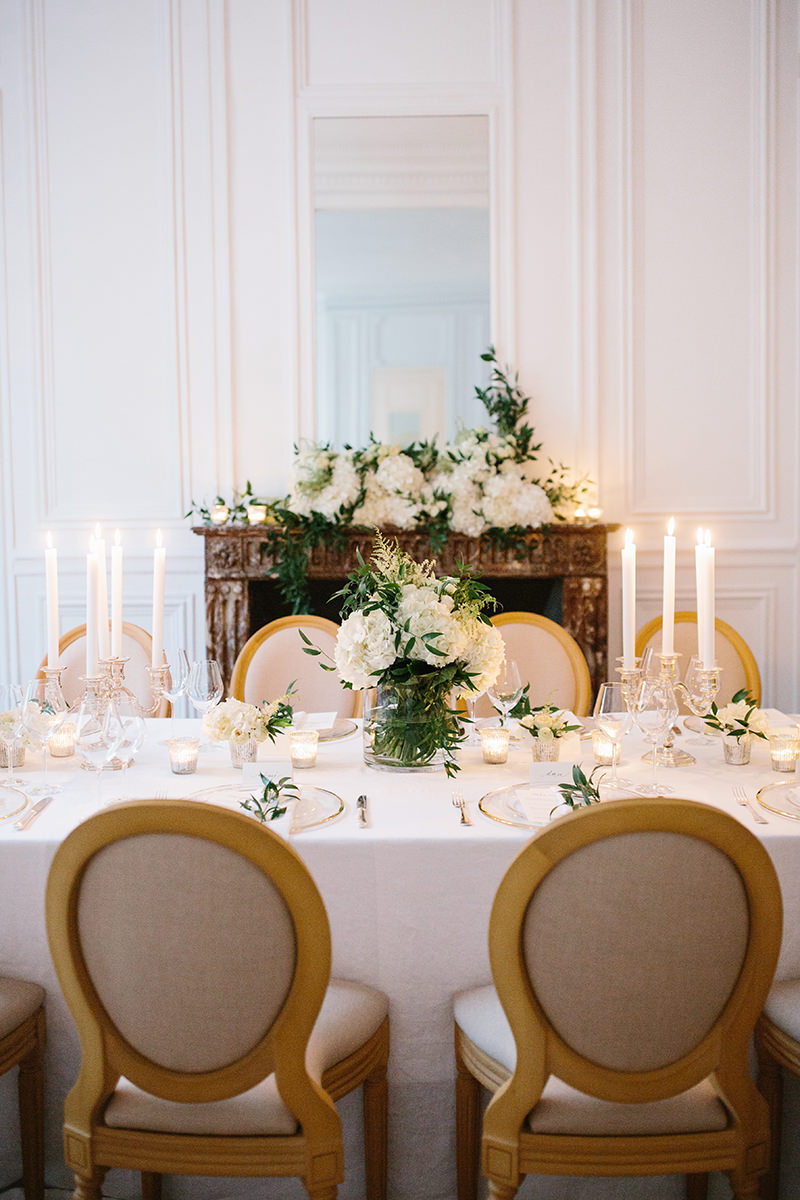 Choose a photographer
There are plenty of photographers in Paris, but we're flying our photographer and her second shooter (aka her husband) to shoot our wedding. I have a handful of close friends who are wedding photographers and know what it's like to shoot with someone I'm comfortable with. Katie has been one of my closest friends for almost 4 years and she and her husband are both insanely talented.
Given my circumstances, being close to both the photographer and second shooter was important to me. And both our friends will have a chance to be in photos, and to take plenty of breaks to enjoy the wedding weekend.
I've also told them both 500 times that I want half the amount of photos regular people get, but we'll see how that goes. Because what am I going to do with a photo of my shoes? I don't even have wedding shoes, so that's a whole other ordeal.
Choosing Vendors
I didn't really have to think about this since we spoke with and hired an American planner who lives in Paris, but I would also recommend hiring a planner that's fluent in English unless you speak French.
Billy has been helping us plan our wedding weekend and has worked on everything from boat rentals and furniture to florals and hair and makeup. Ultimately, I was able to choose everything I wanted, but was shown options that would work for me based on the mood board I put together.
Conor's friend who lives in Paris happens to be a classically trained violinist and is going to play for us during the ceremony. Really lucked out there.
We asked one of our good friends to officiate, although my planner does offer that service as well. Had we not asked Wil, we would have been happy to have Billy officiate.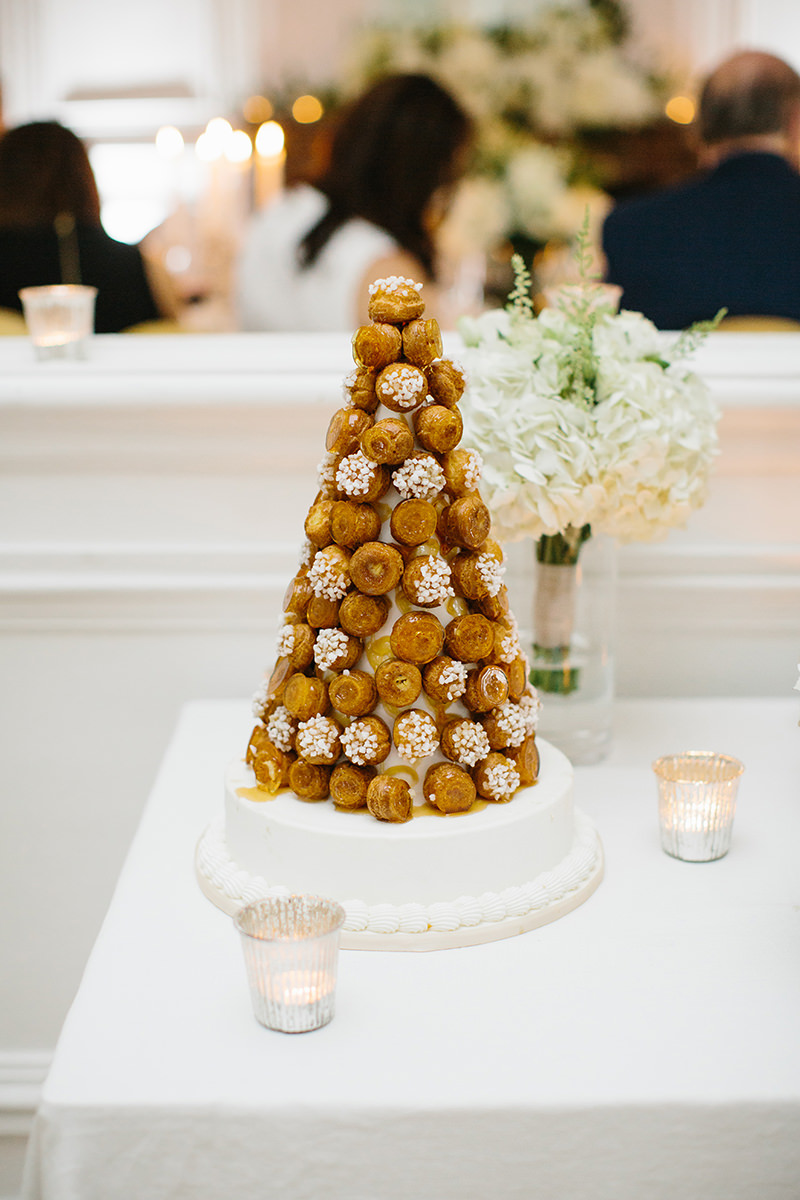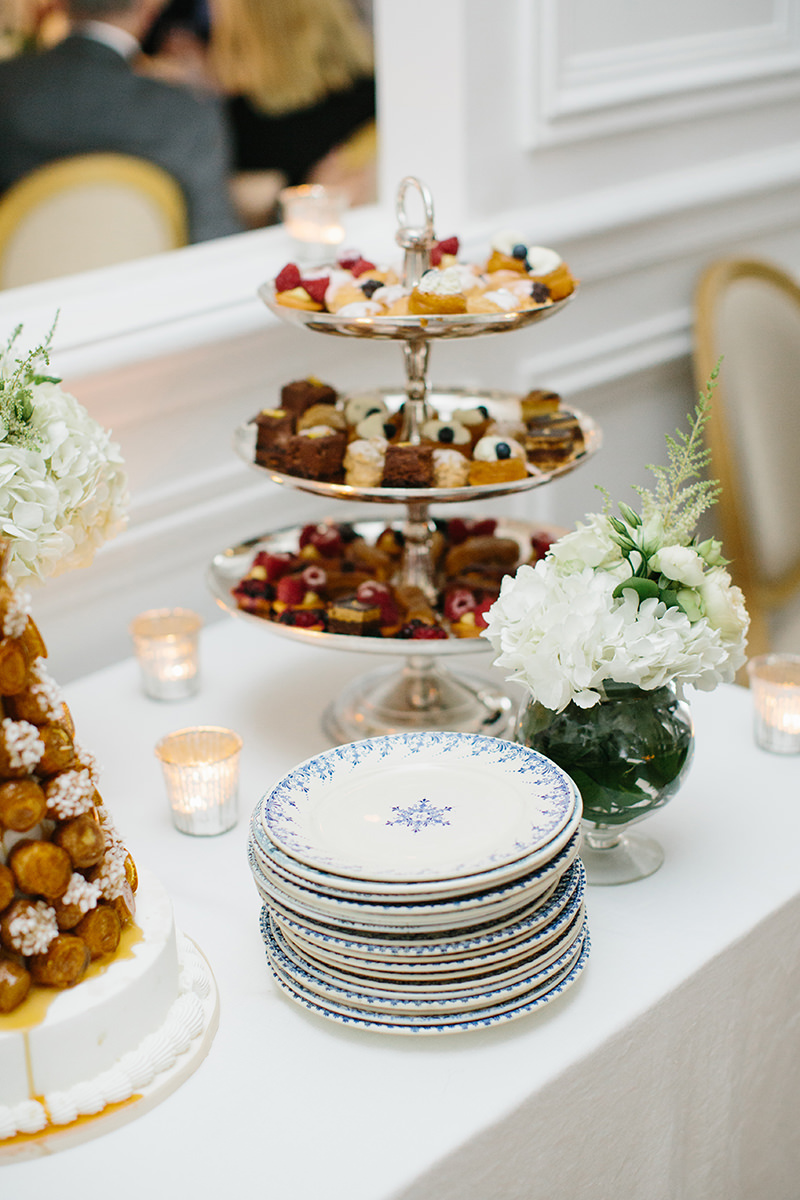 Skip The Wedding Cake
This is basically my dream because French pastries are my favorite type of dessert, so much that for years, I always asked for an assortment of pastries for everyone to share in lieu of a cake. We'll have a traditional croquembouche (cream puff tower!), and an assortment of pastries.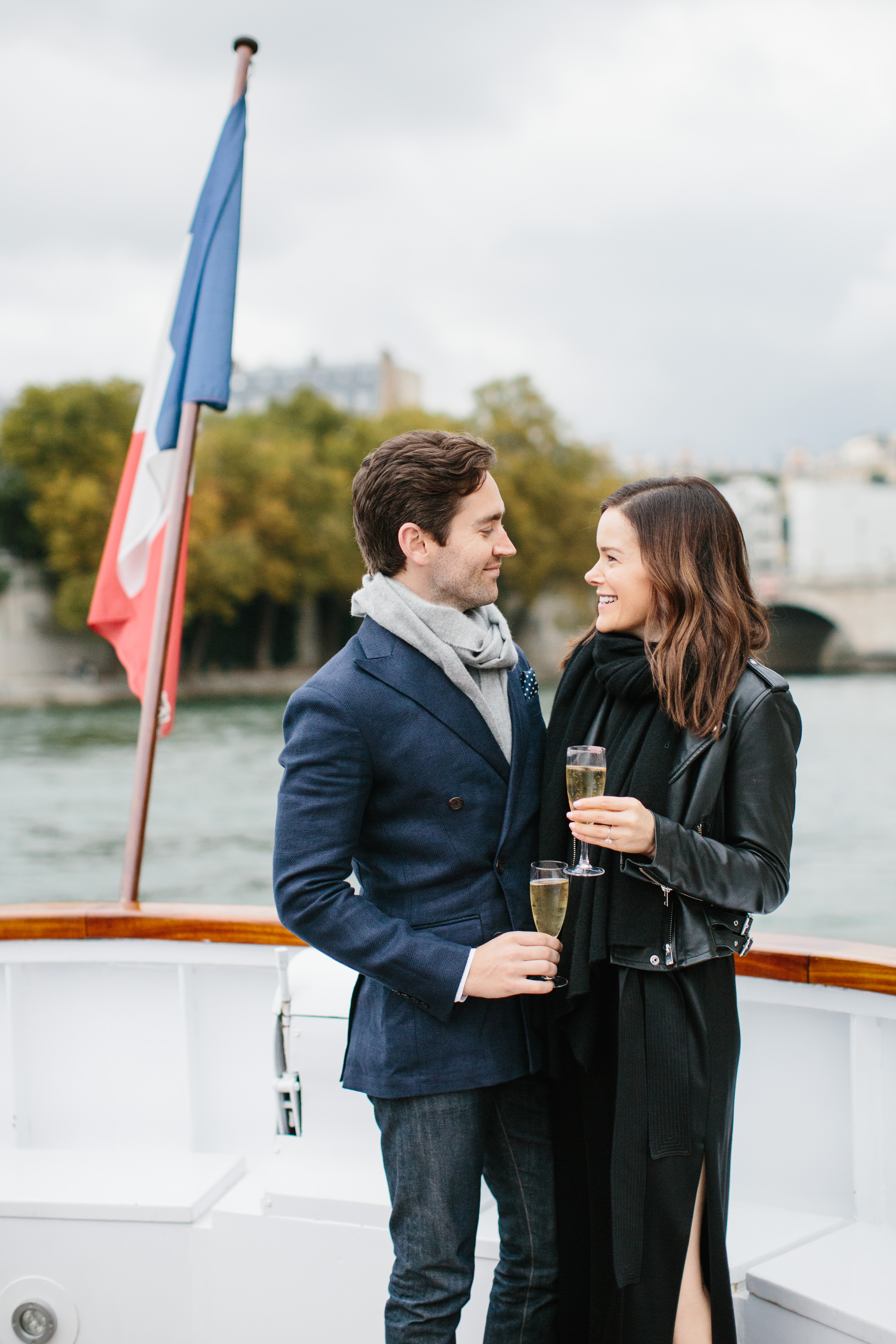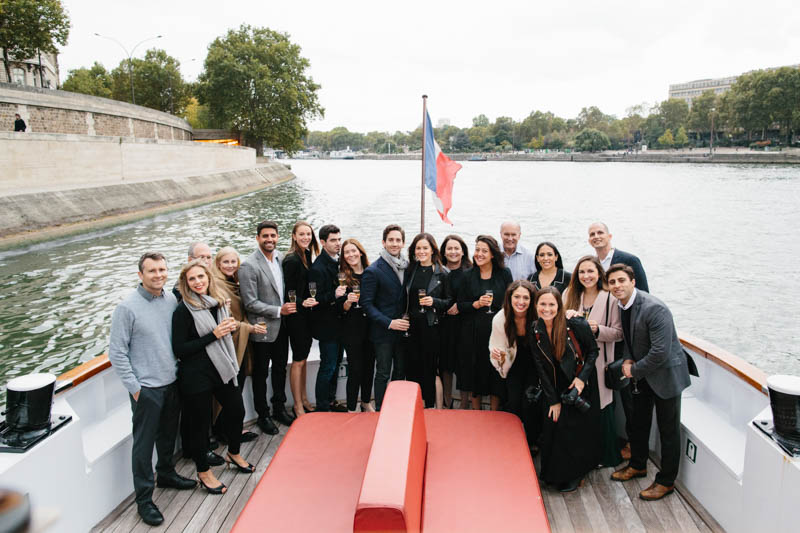 Wedding Weekend Plans
Since everyone's traveling across the world to celebrate our nuptials, it was important enough that we planned few events to make the trip a memorable experience for everyone. We will host a welcome cocktail party, planned a river cruise on the Seine, our wedding, and a farewell brunch the day after we're married. Conor and I plan on spending time with everyone during the day, too, but these events will hopefully be highlights of the trip for everyone.
We're also making sure to plan a little downtime before and after the wedding.
Create a Wedding Website
Our wedding website is password protected (sorry guys) but I'll share details once I'm back from our wedding and honeymoon. I would recommend including details of the wedding weekend, a map including your hotel and venue location, suggested nearby hotels, and a list of things to do and see in the city.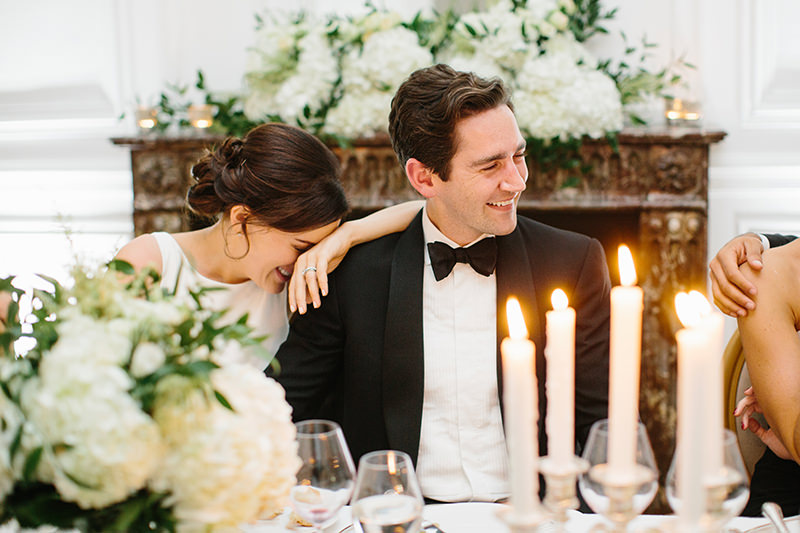 It doesn't have to be perfect
People keep telling me it's going to be perfect, but that's now what I'm after. Wherever your wedding might be, try not to play out exactly how everything should be, because chances are, it will be different than you imagine. That doesn't mean it won't be wonderful and amazing.
Would you ever consider getting married in another country? Do you have any questions for me? I'd love to hear from you in the comments below.