Our Paris Wedding: Cocktail Party and River Cruise
Celebrating the beginning of our lives together in Paris was nothing short of magical. It was the most surreal feeling meeting friends at the Rodin. People came together from Santa Barbara, Los Angeles, New York, Chicago, Minneapolis, Atlanta, and even Dubai to celebrate with us. Isn't that incredible? Having our …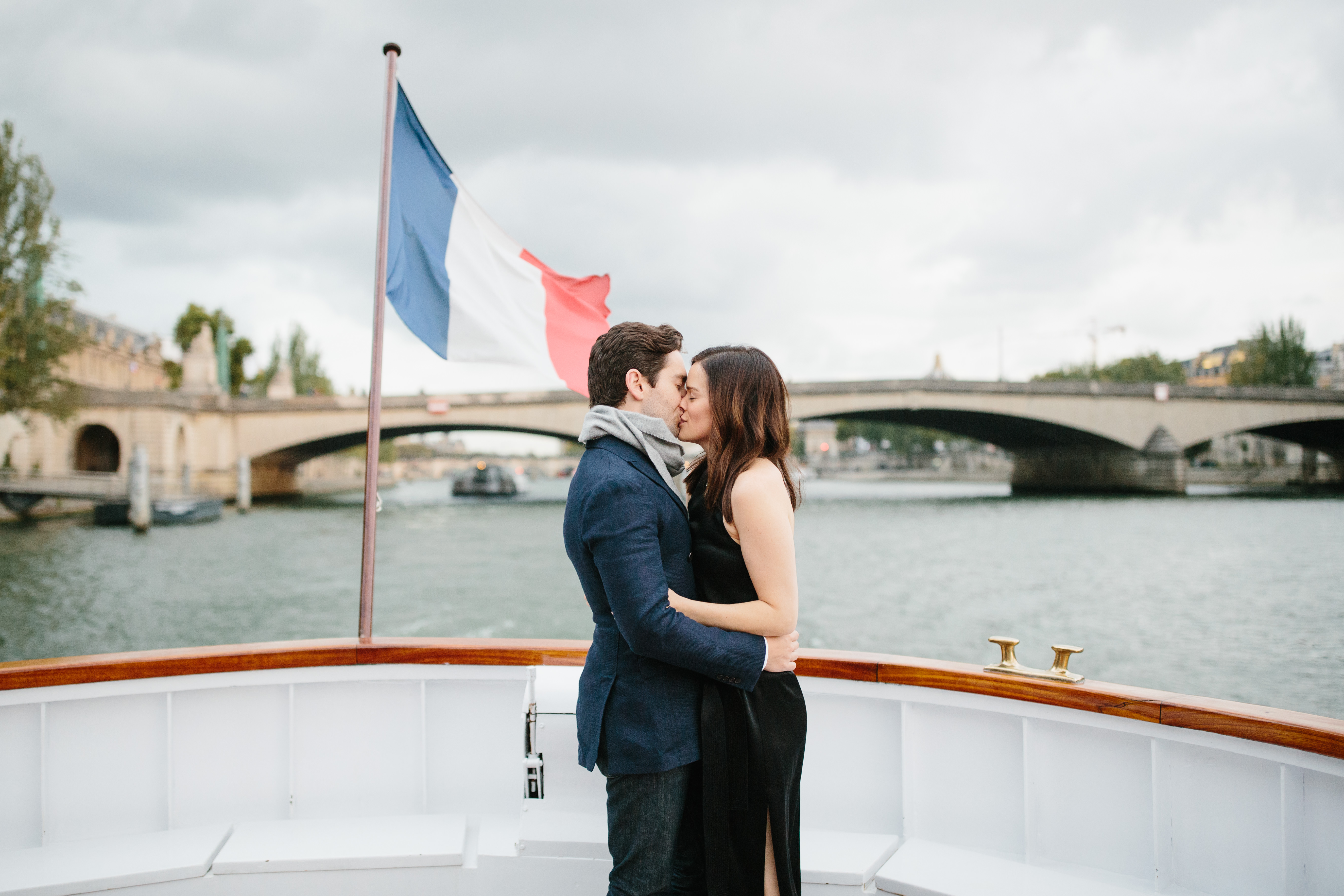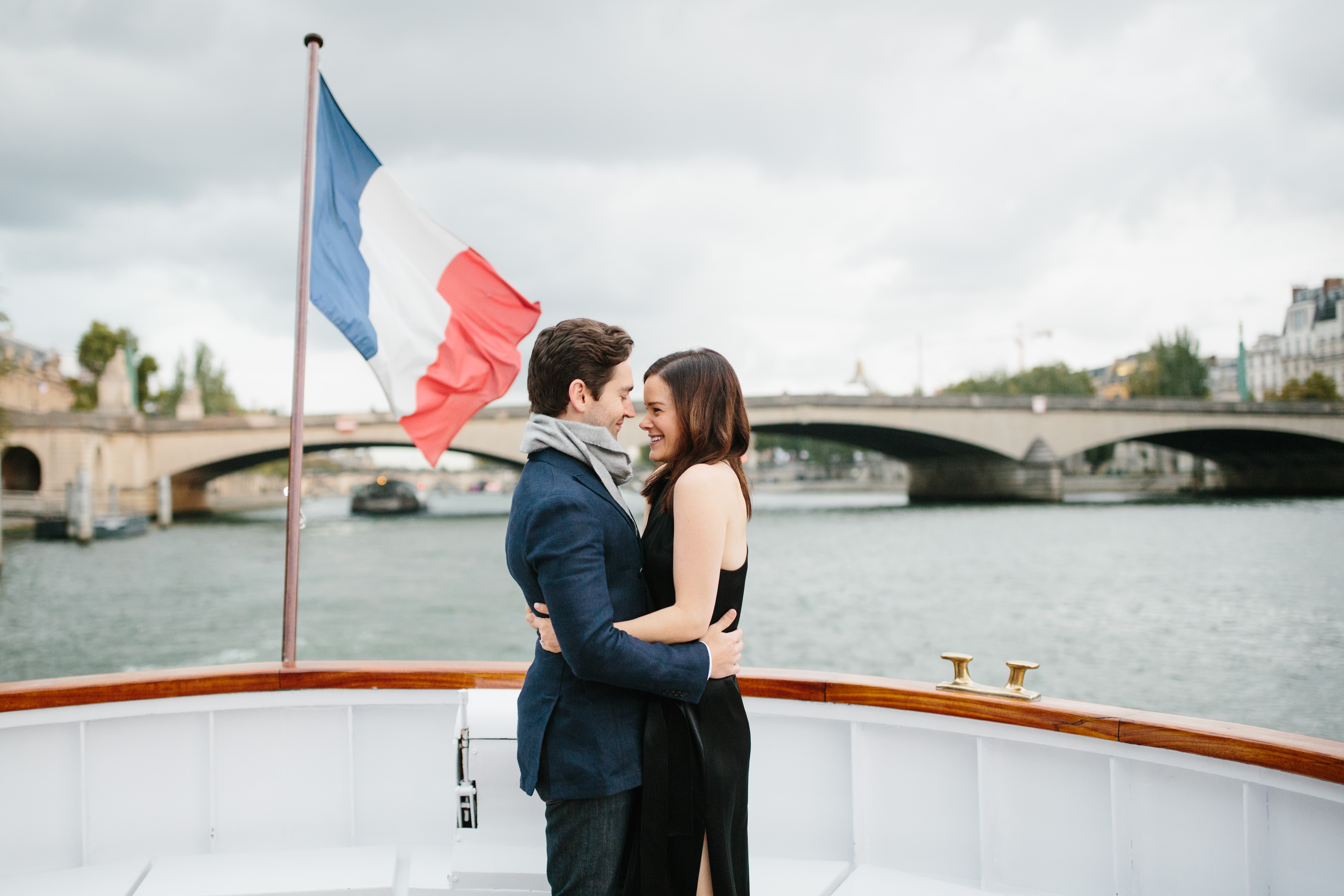 Celebrating the beginning of our lives together in Paris was nothing short of magical. It was the most surreal feeling meeting friends at the Rodin. People came together from Santa Barbara, Los Angeles, New York, Chicago, Minneapolis, Atlanta, and even Dubai to celebrate with us. Isn't that incredible? Having our close friends shoot photo, video, and officiate our wedding made the day feel intimate and perfect for us. My was featured on Martha Stewart Weddings, so I want to share a few details of our Paris wedding river cruise and cocktail party.
Our Paris Wedding: River Cruise and Cocktail Party
We got married on Monday, October 9 so everyone would have a chance to have at least a day or two to explore Paris before the wedding. A few guests couldn't come in until Friday, so a Saturday wedding would have been stressful, and most vendors are closed Sunday, so we decided to get married on a Monday. The weekend started with a welcome party at our hotel on Saturday night, then a river cruise Sunday night, and our wedding on Monday.
I had no idea what to expect going into the weekend.
It was really important to us that we plan something each day leading up to the wedding since everyone traveled all that way just for us. With 18 guests, I assumed we might not see everyone much outside of our wedding events but it turns out, we spent almost every day with our friends and ended up going out after our wedding events, too! It was so much fun.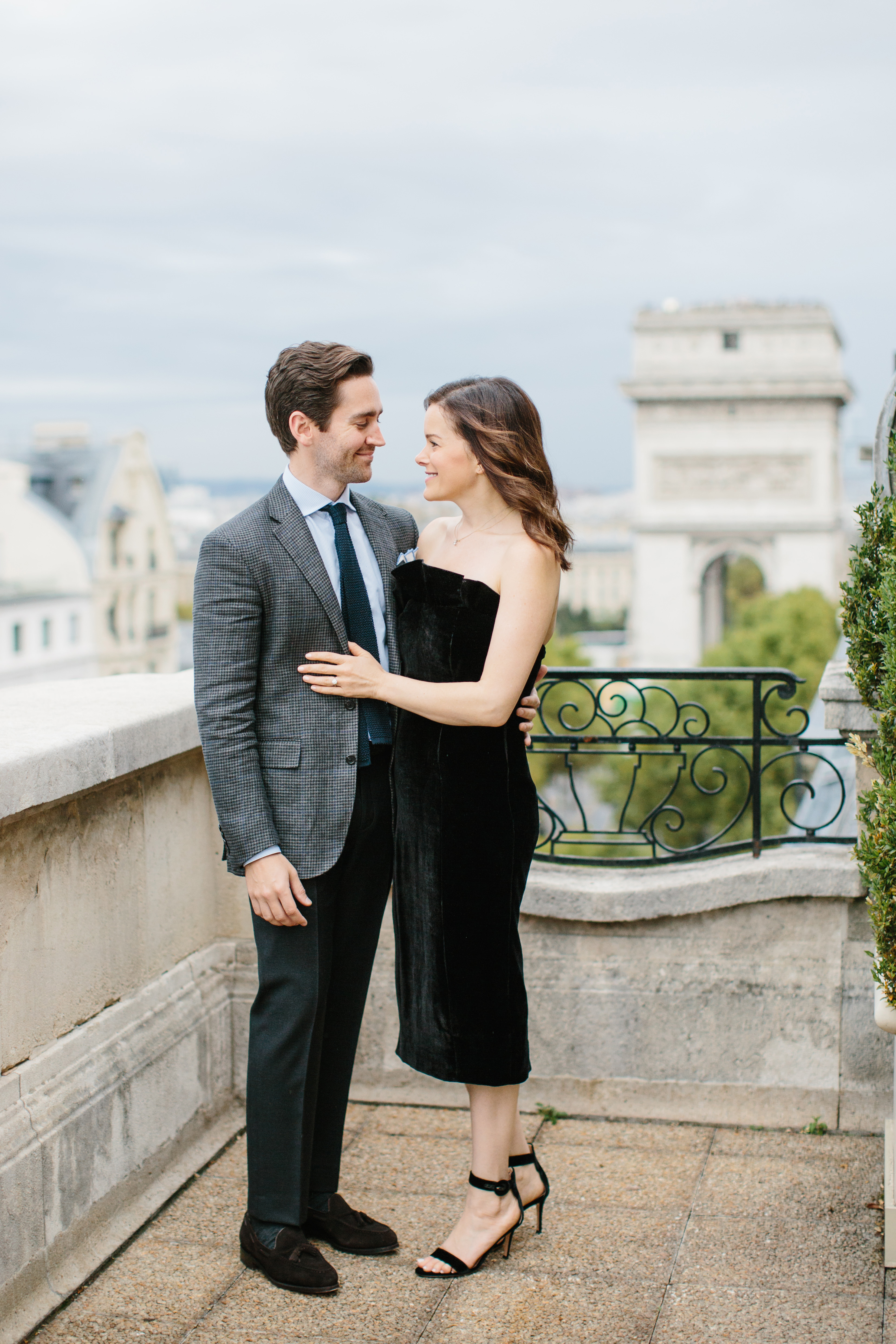 The Welcome Party
The welcome party took place in our hotel and was pretty informal (yes, I wore velvet but I was the bride, after all). We gave out welcome bags and it was a great opportunity for everyone to have a few drinks (apps, too) and get to know each other. Some of our friends had met but no one in the group went into the weekend as friends. Everyone got along so well, so much that some of us went out for drinks and spent time together most of the weekend.
Not much went into planning. Billy of Luxe Paris Events brought flowers over and we ordered food and alcohol from the hotel. It was the easiest night to plan and everyone had a great time.
Dress: Cinq a Sept (currently on sale!)
Shoes: I splurged on these Gianvito Rossi sandals but they were so worth it! They're actually comfortable enough to stand/walk in so I wore them to both events.
Necklace: belonged to my grandmother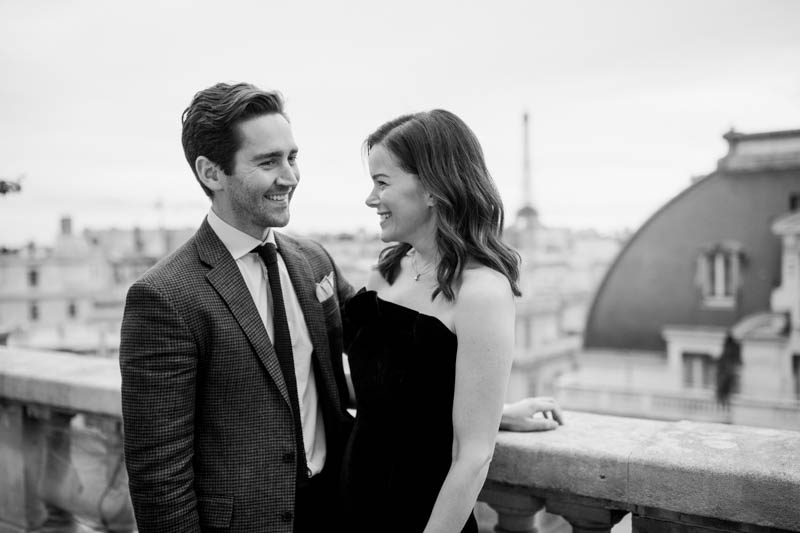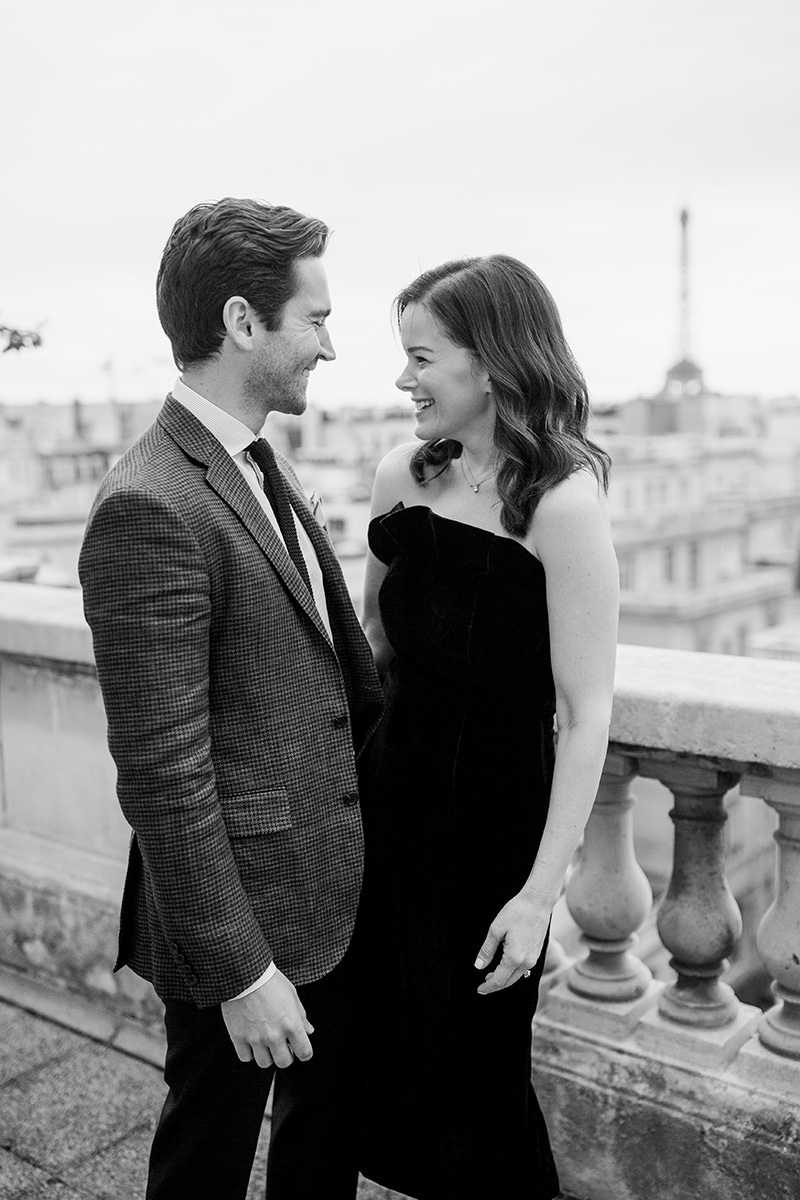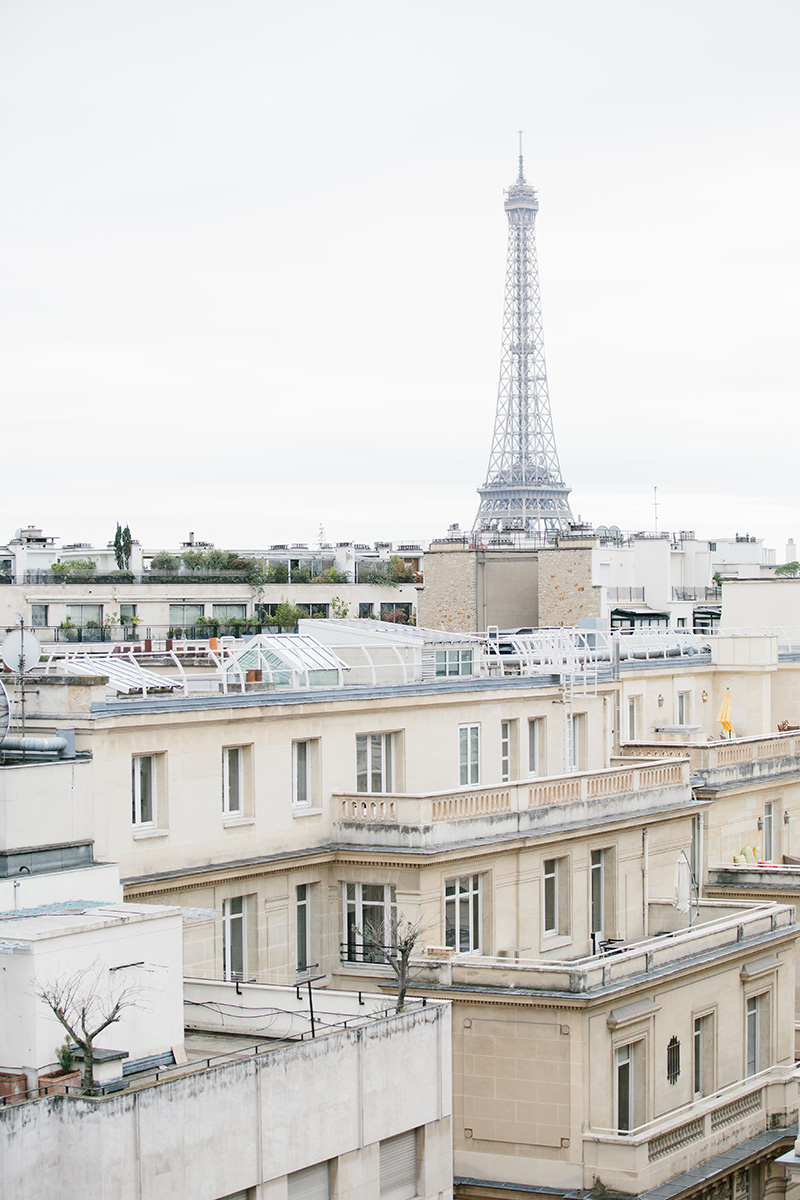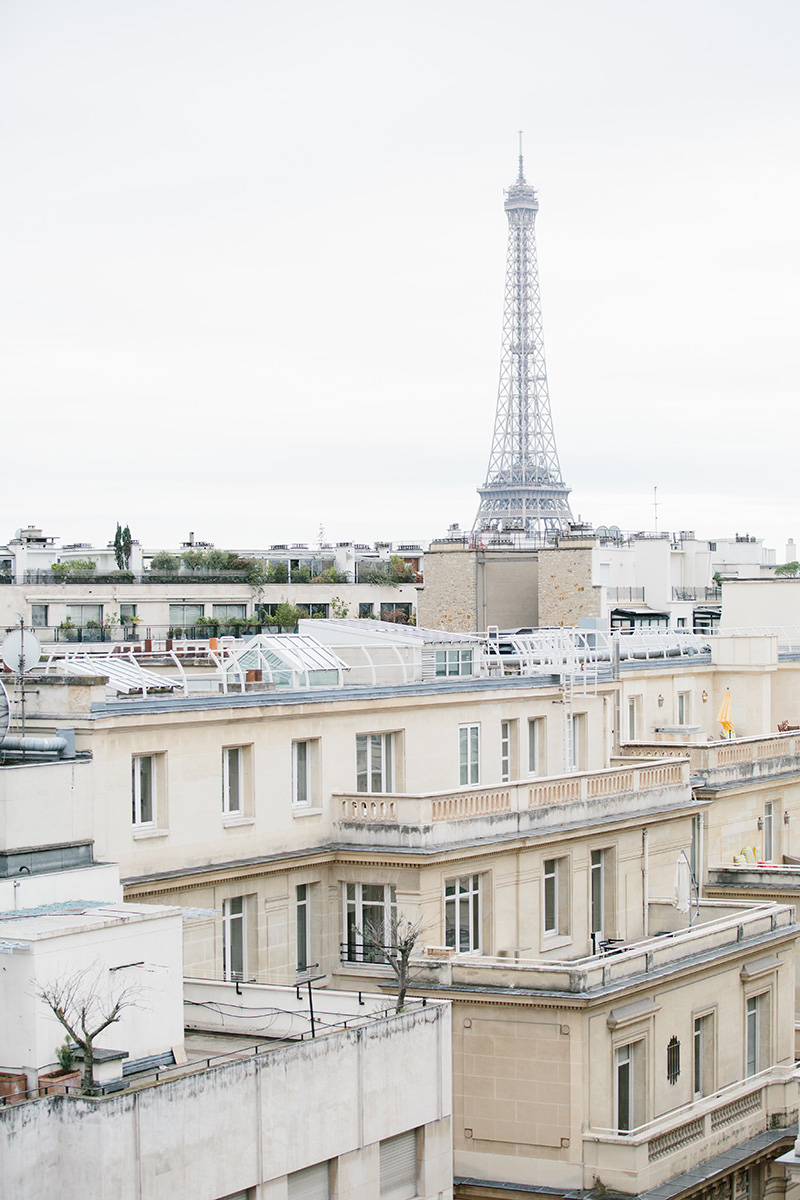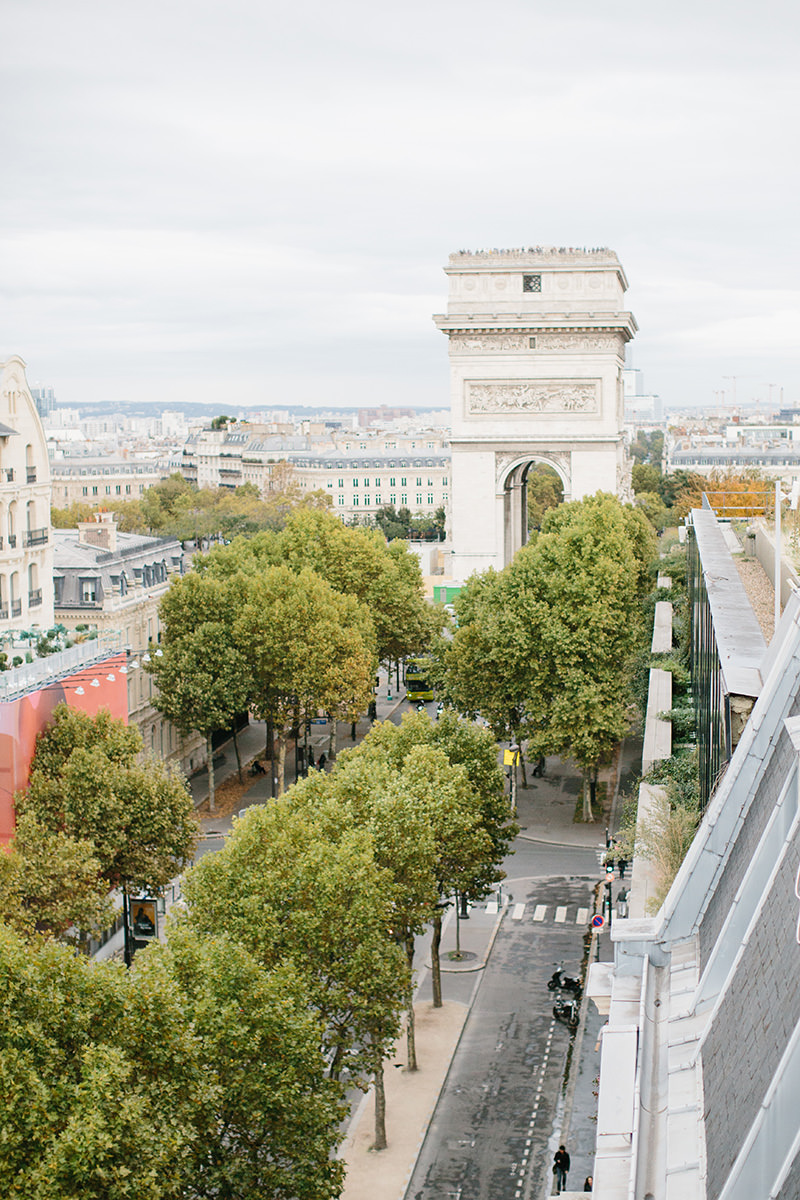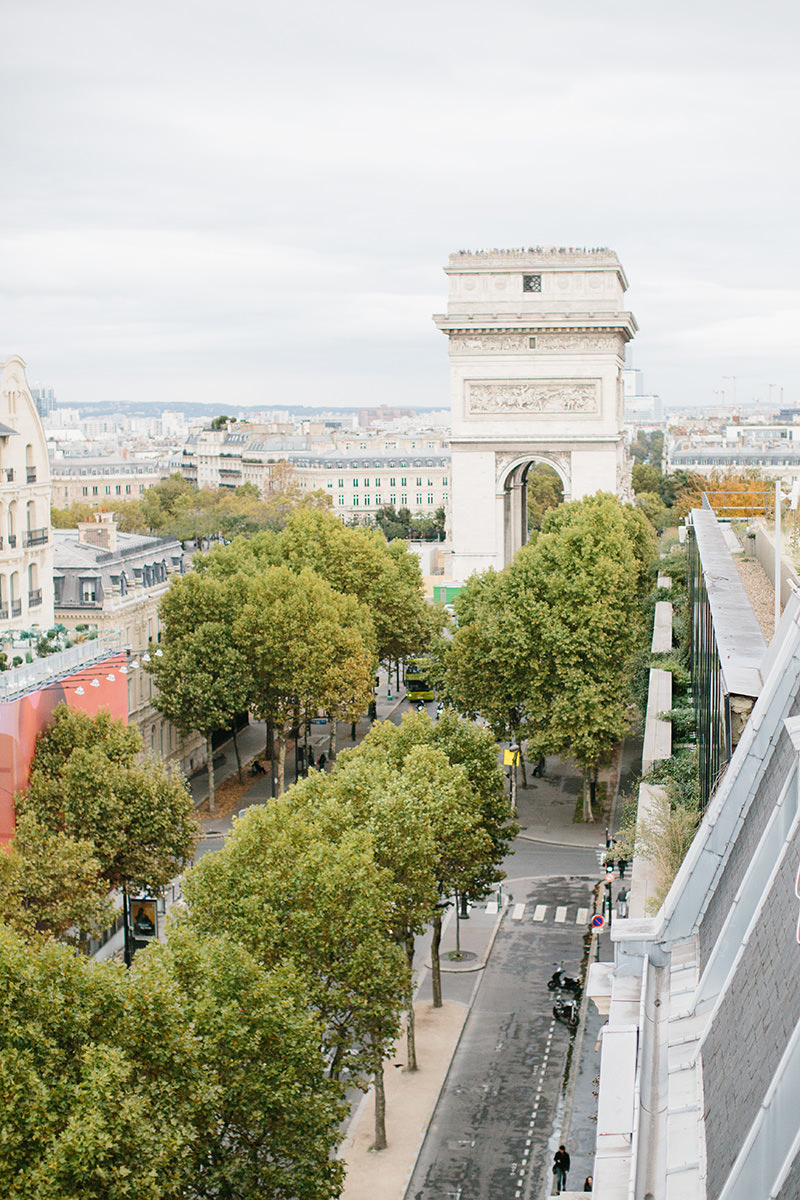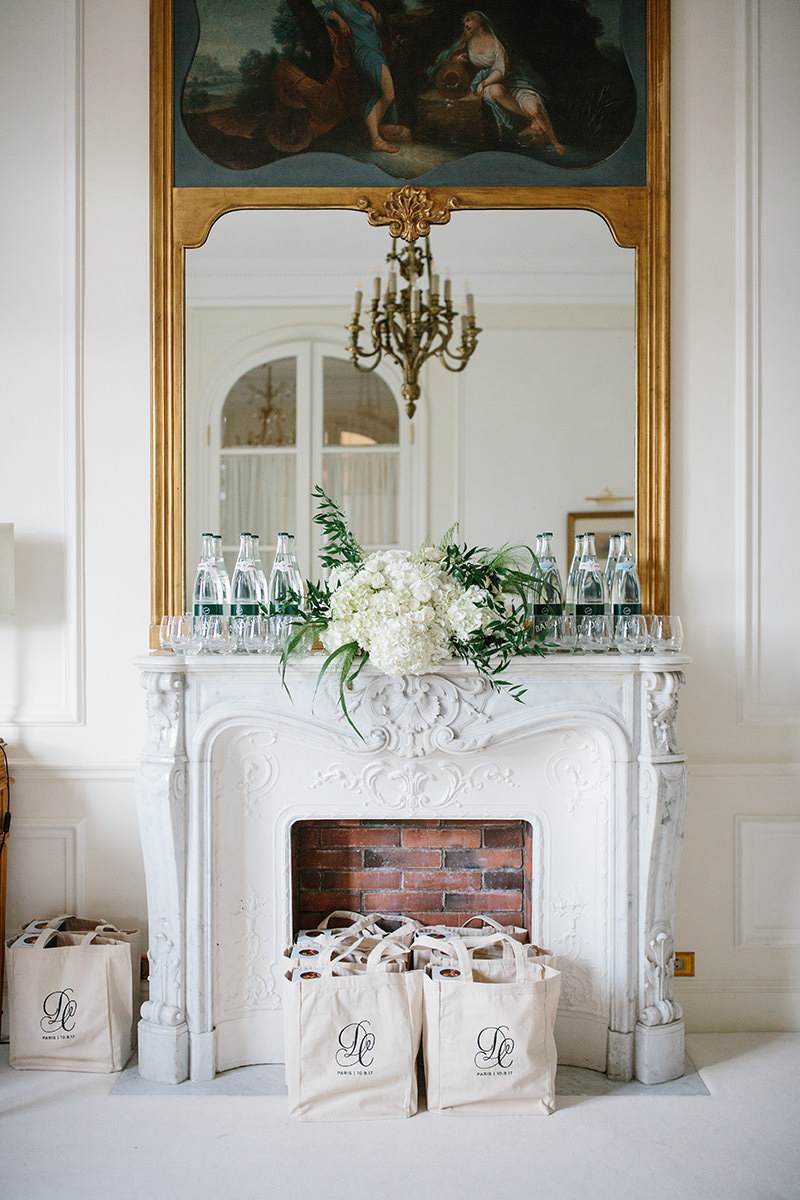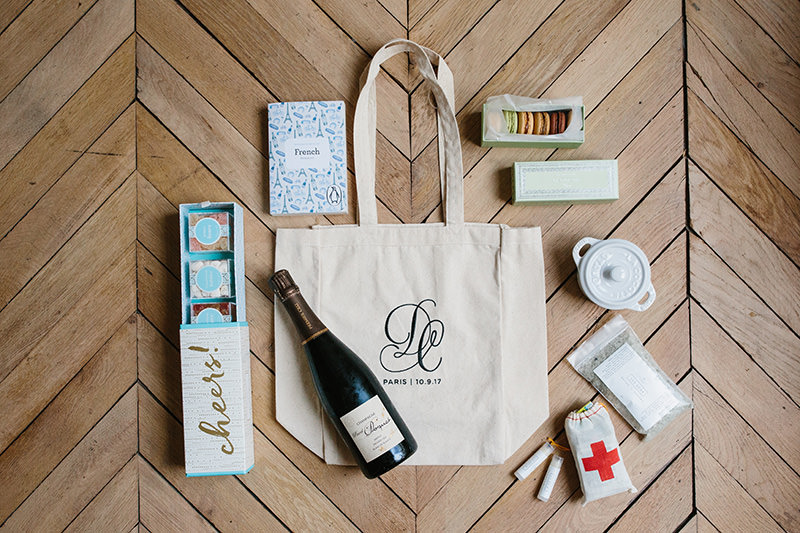 Since we only had 18 guests and because they traveled across the world for us, we wanted to do something special for them. So along with the welcome party and river cruise, we put together these gift bags, and I'm so happy with how they turned out.
The custom DC monogram was made by Kara Anne Paper, and my mother-in-law ordered the bags on Etsy. We included a little french phrase book, sugarfina candies (that I ate all weekend), macarons (our planner picked these up for us), a staub cocotte, emergency kit, bath salts and lip balm, and of course, Champagne (which we also got in Paris).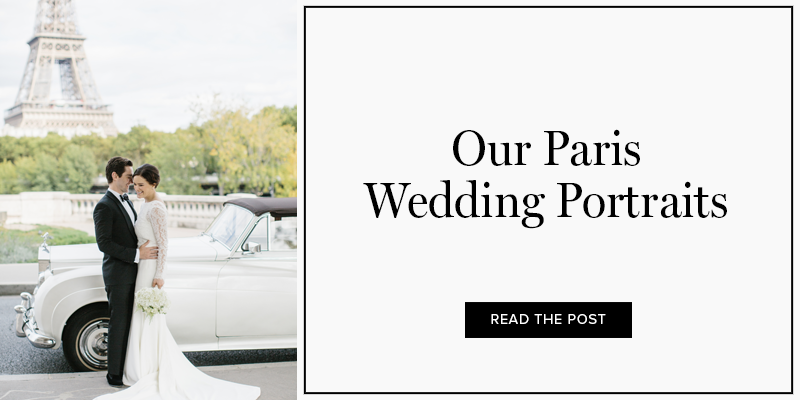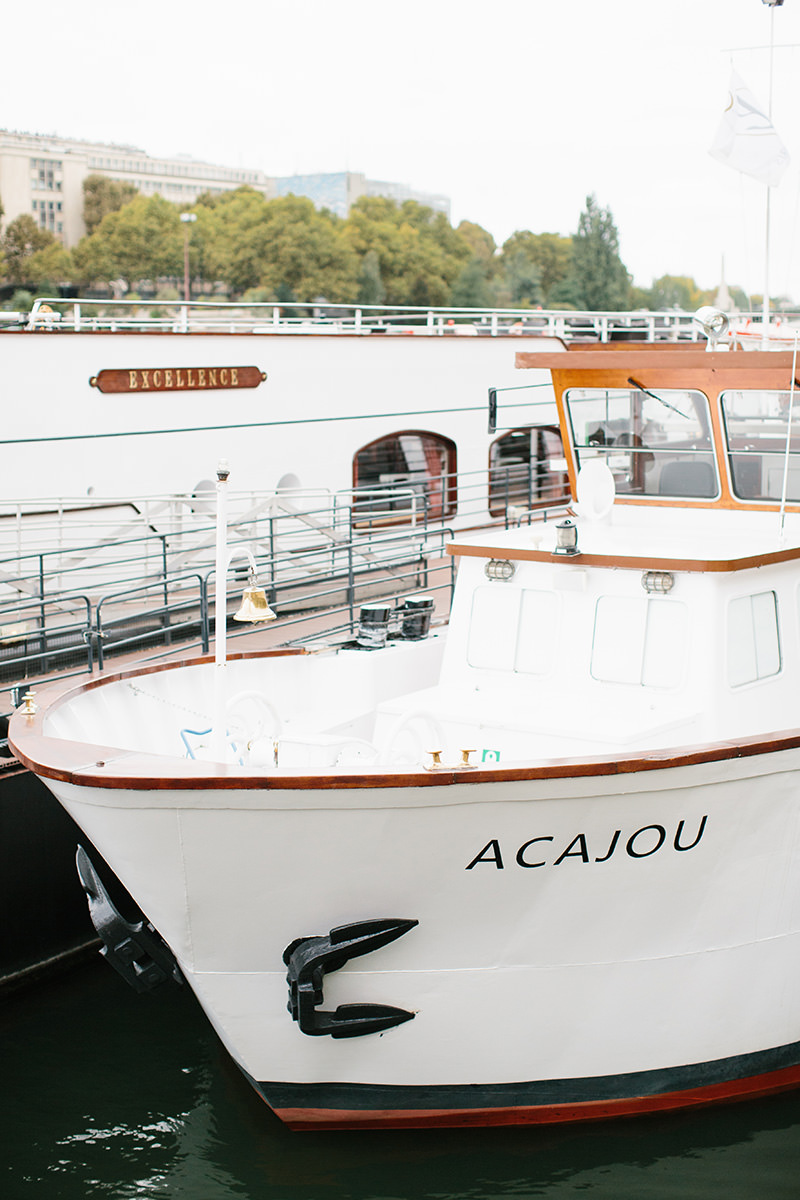 Day 2: The River Cruise
The river cruise ended up being my one of my favorite nights in Paris. The weather was perfect and we had the best time cruising along the Siene with everyone. Drinks, dinner, and post-river cruise drinks went late into the evening, and if I remember correctly, there was late-night pizza in our hotel room. Finding a boat that was pretty and at a price-point that worked for us was not easy and we were a little torn on whether or not to serve dinner because the restaurant scene is just so good in Paris, but when we saw Acajou and the menu options, we knew this was the one.
Conor was in charge of the boat so I had seen a photo of the outside, and I left the flowers in Billy's hands. It was much easier not stressing about details and just focusing on spending time with everyone.
Dress: Halston Heritage (black is sold out)
Leather Jacket: IRO (on sale)
Scarf: White and Warren (my favorite travel scarf, currently on sale!)
Shoes: Gianvito Rossi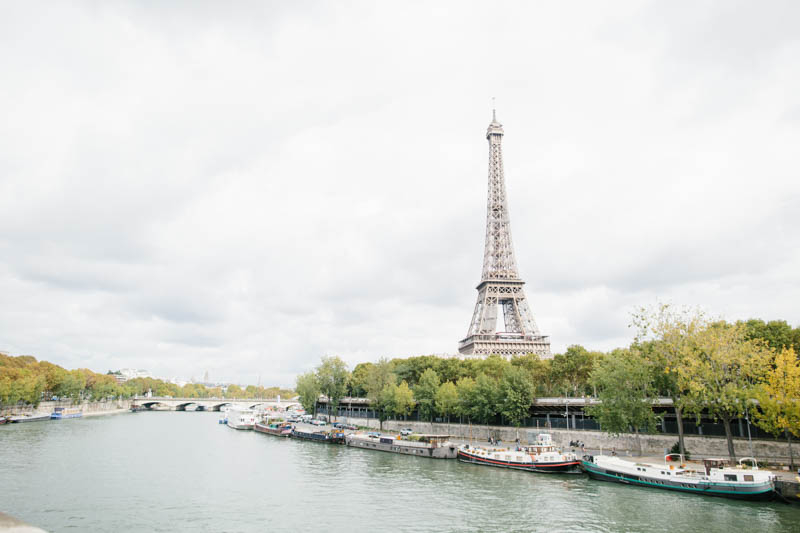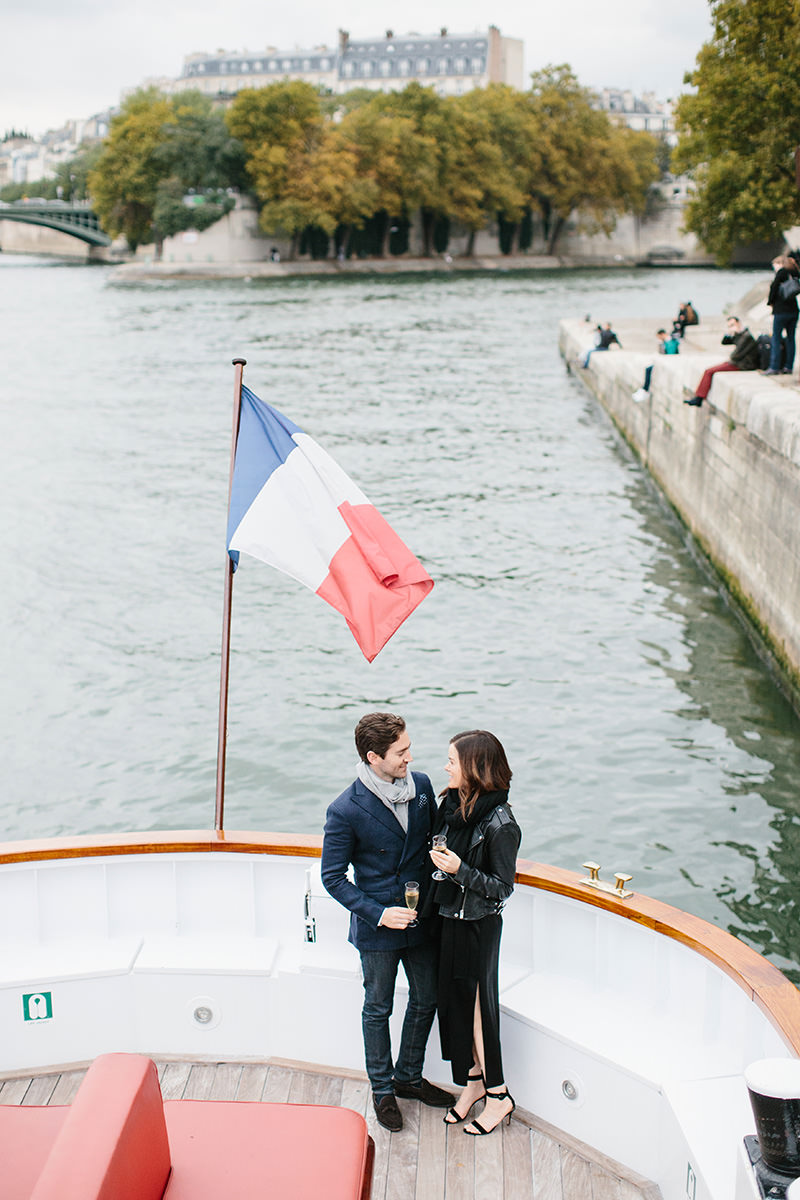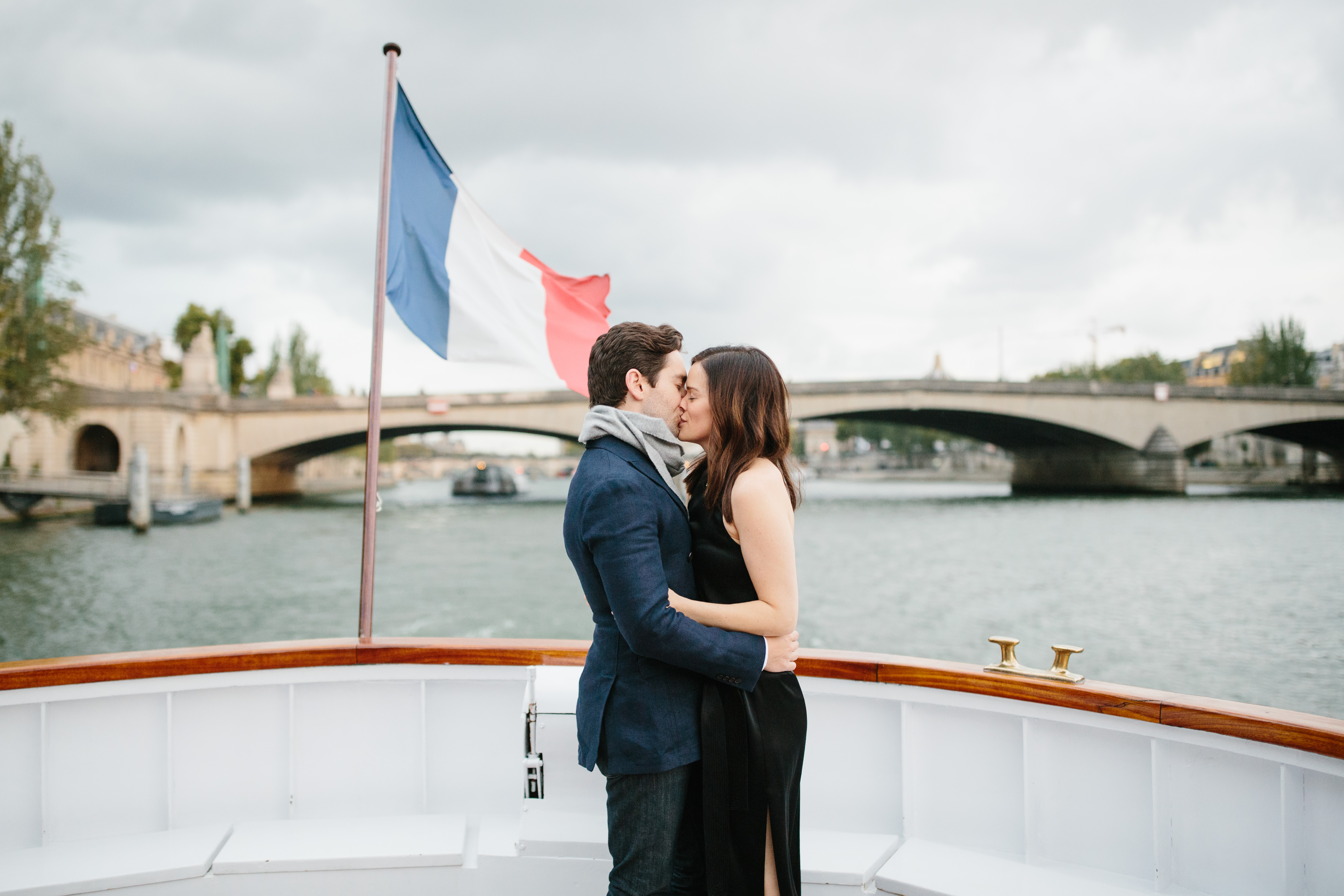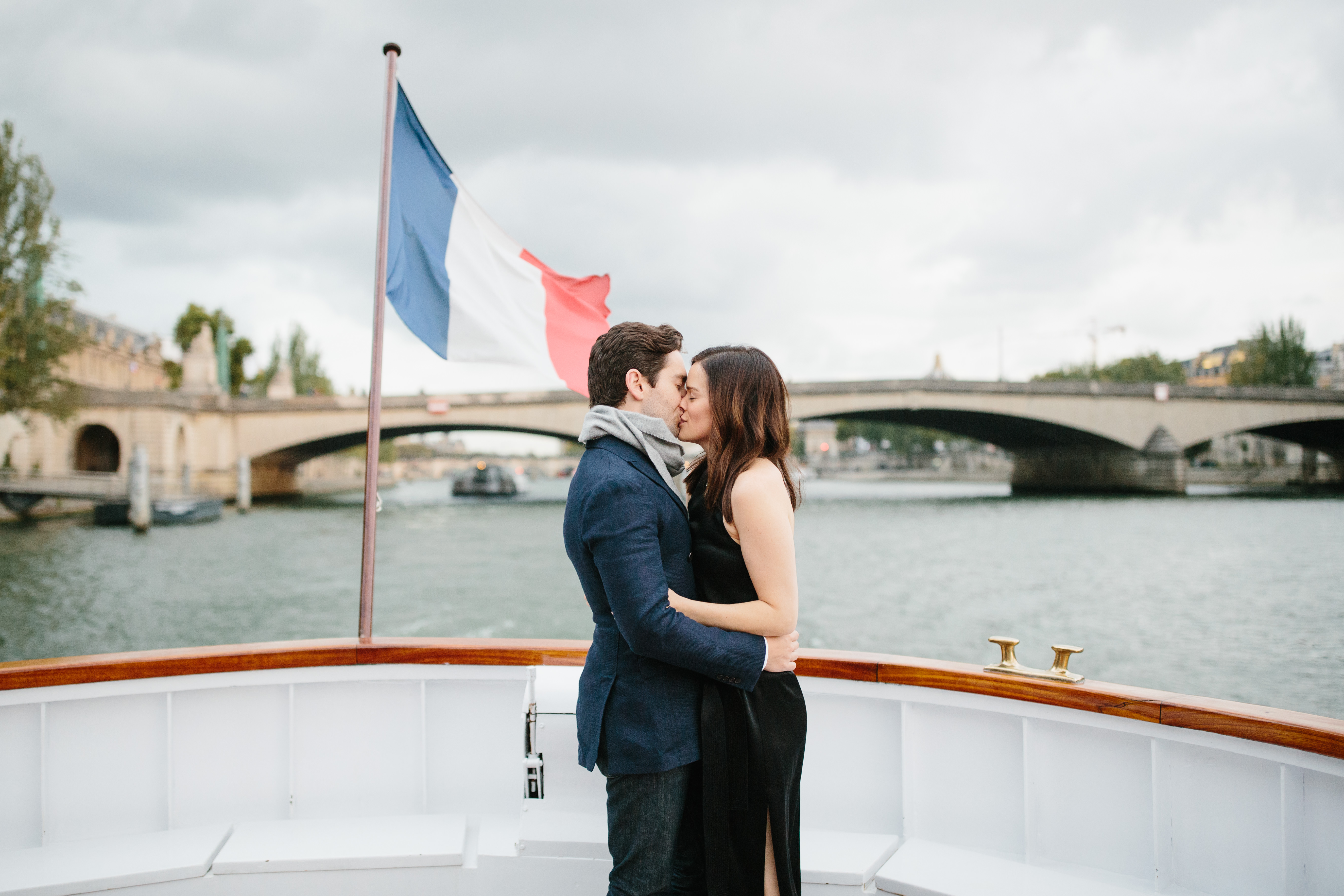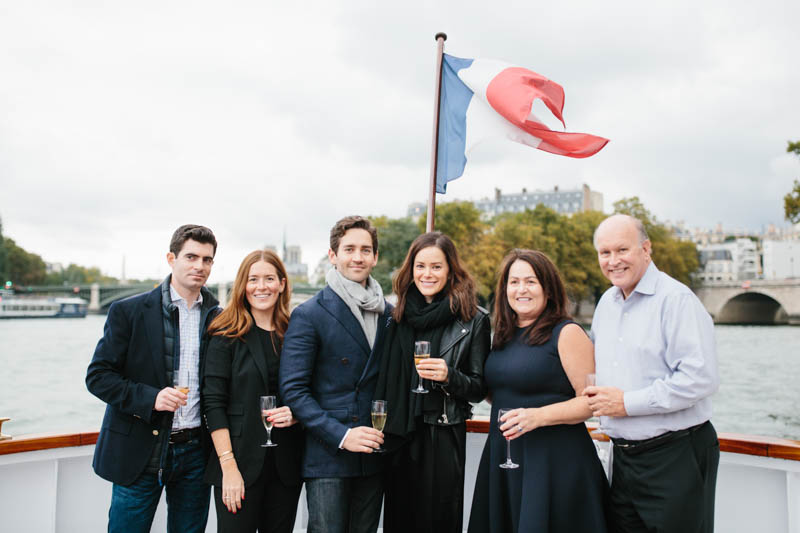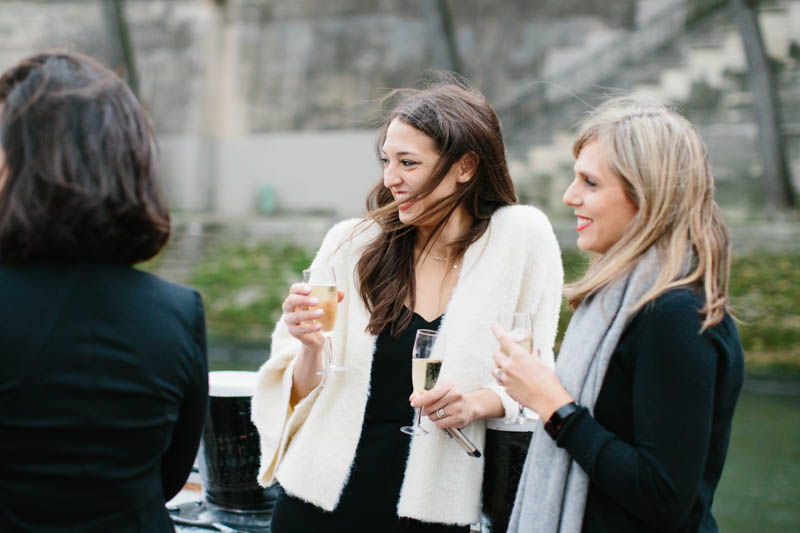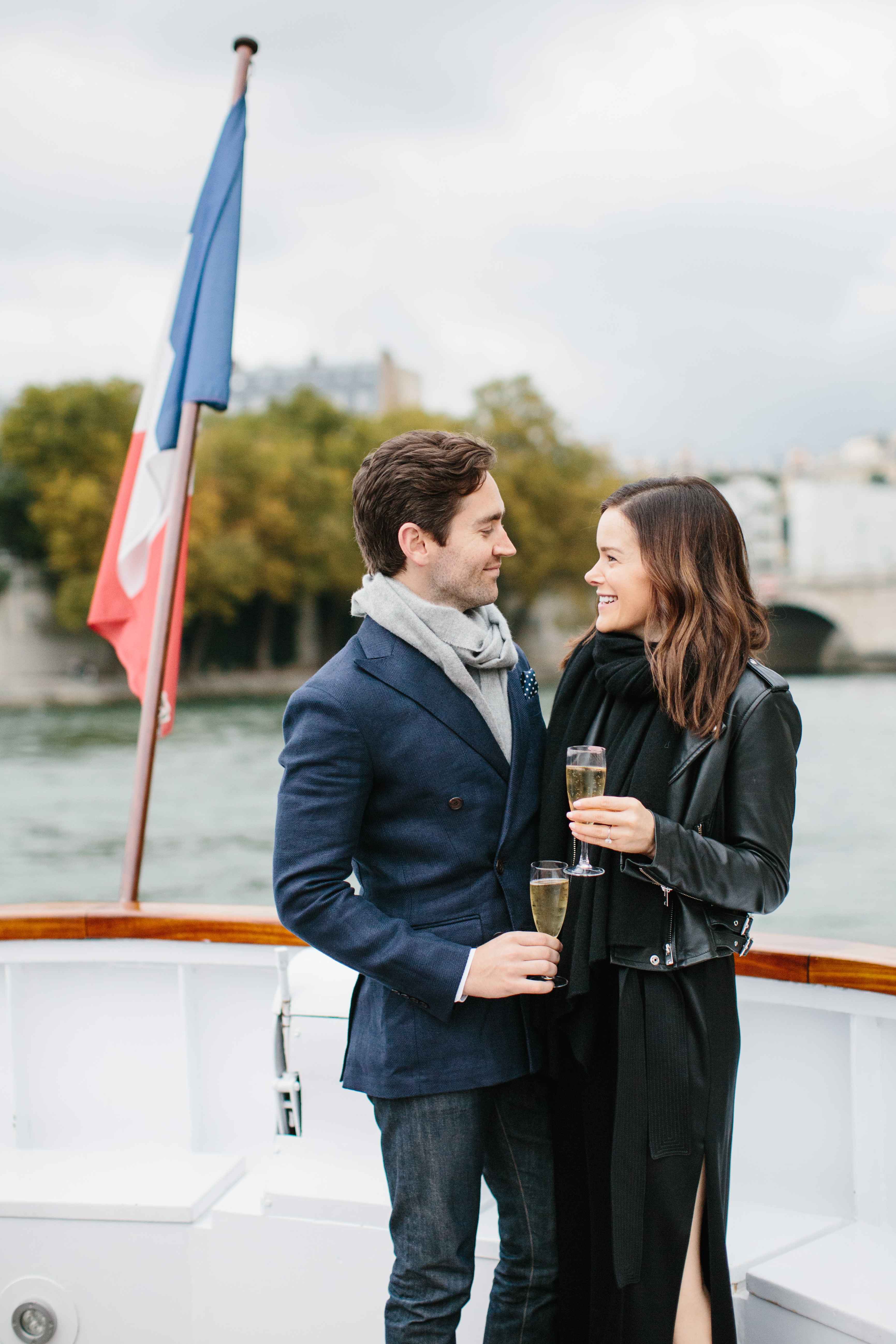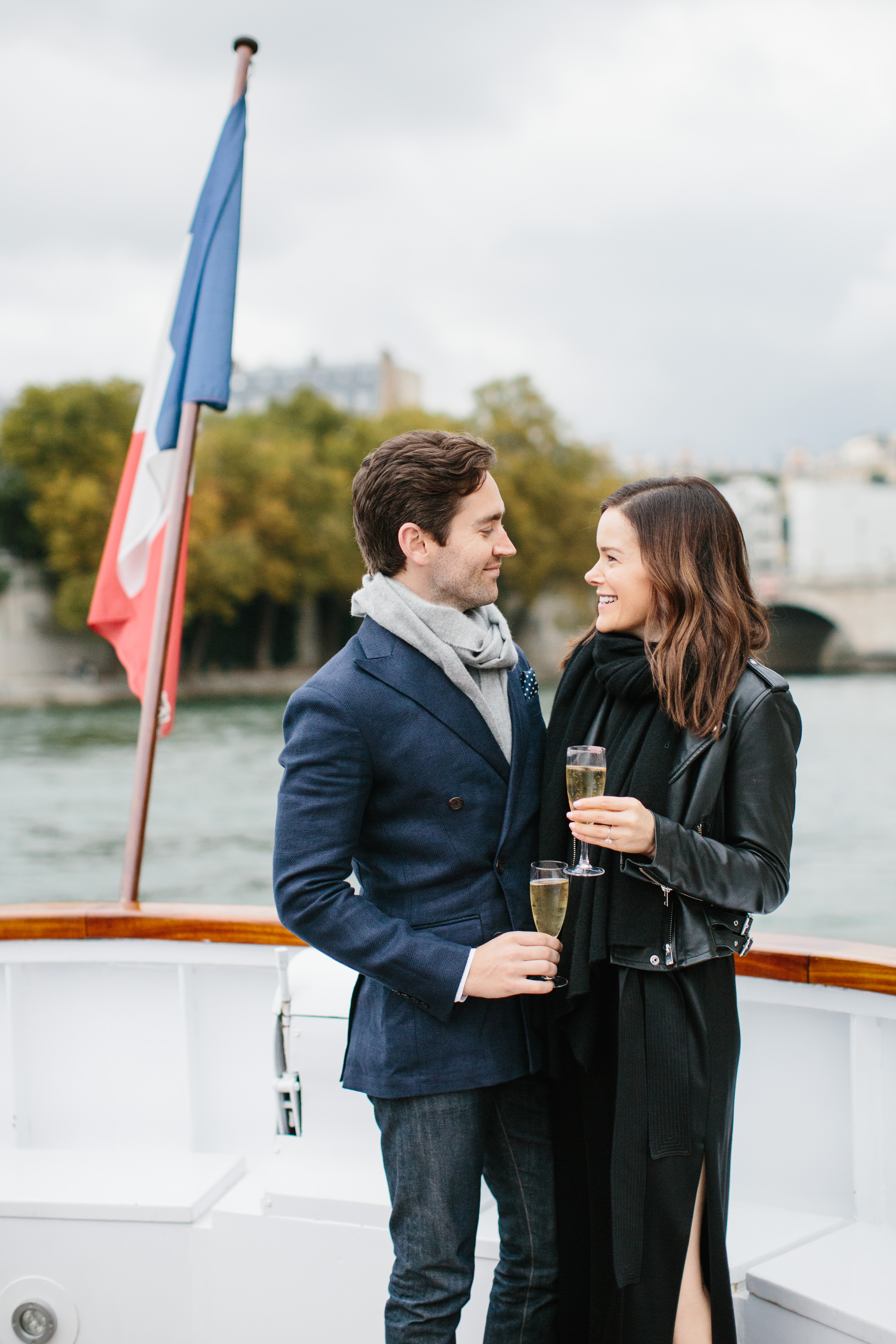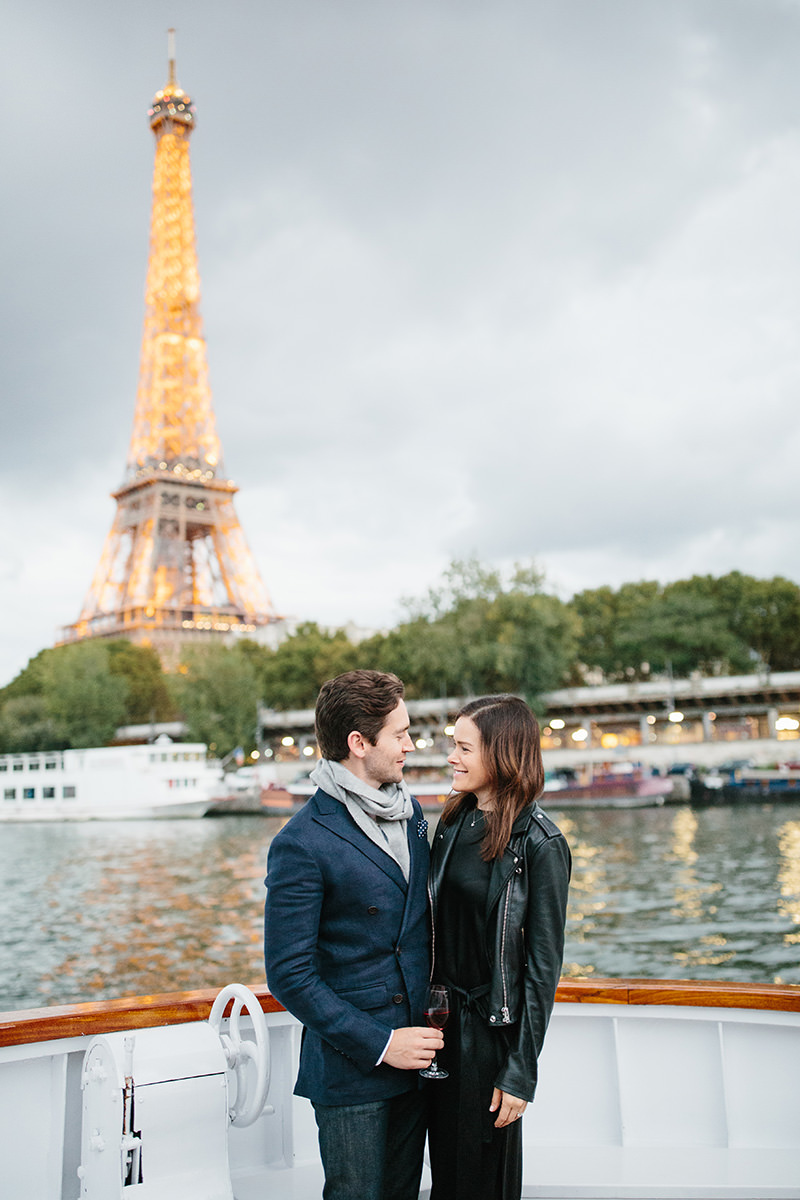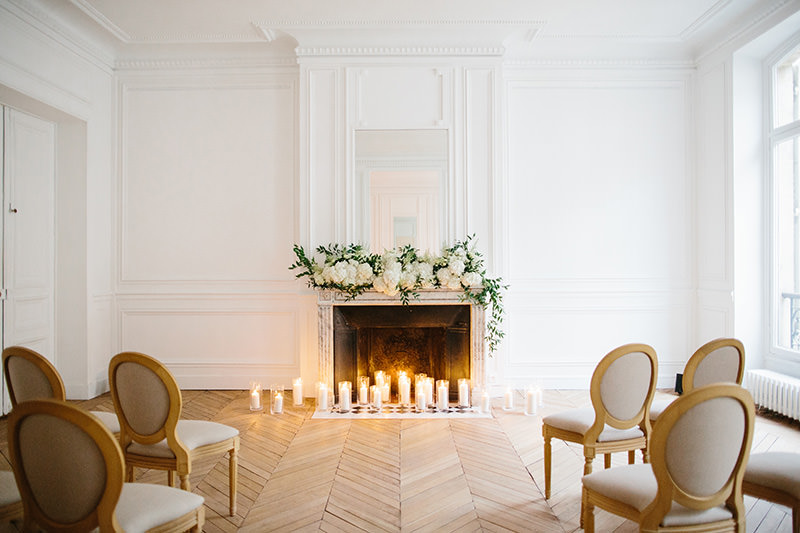 A look at our wedding reception in Paris, France.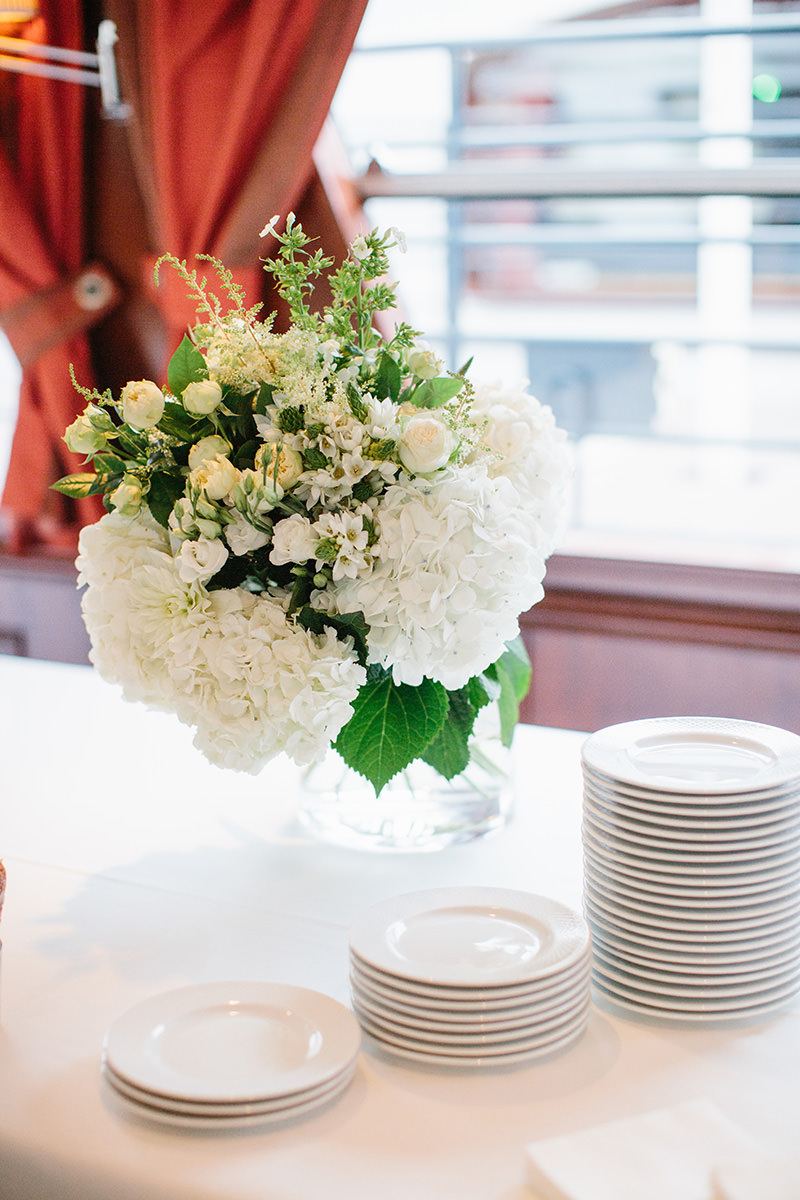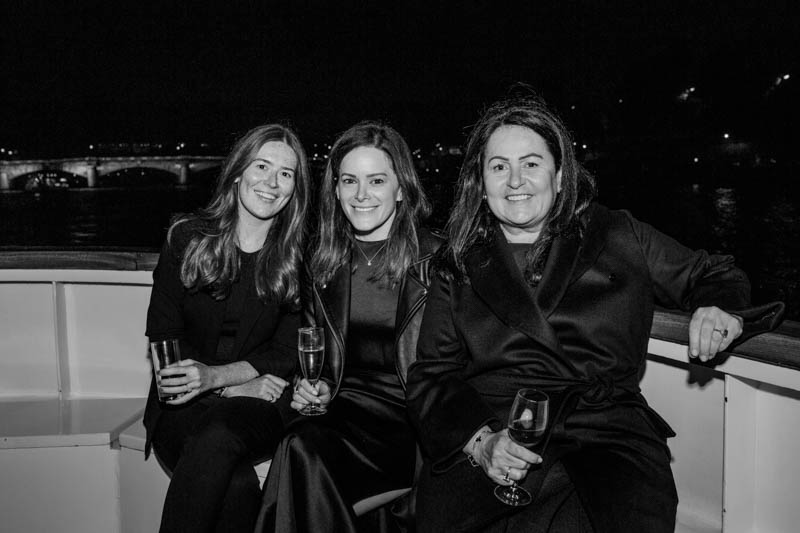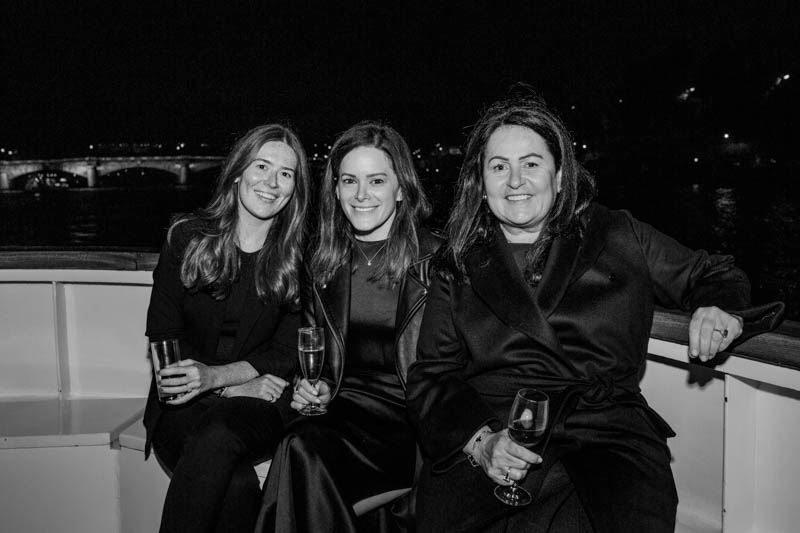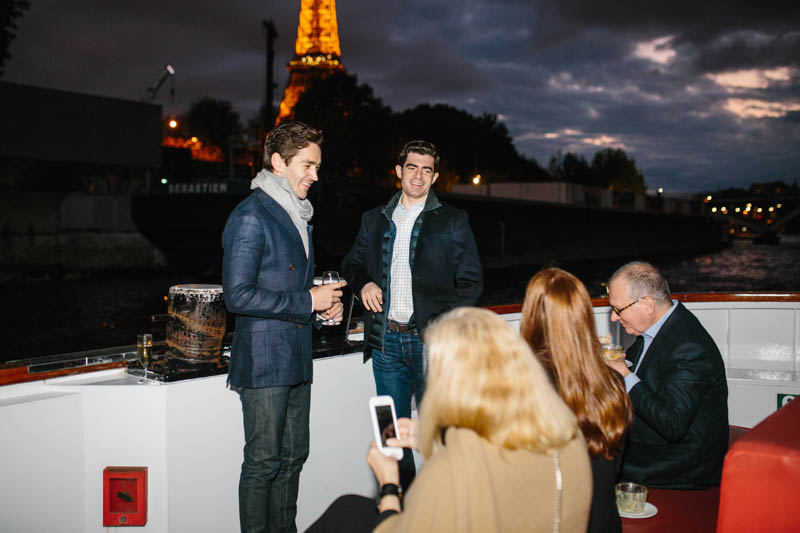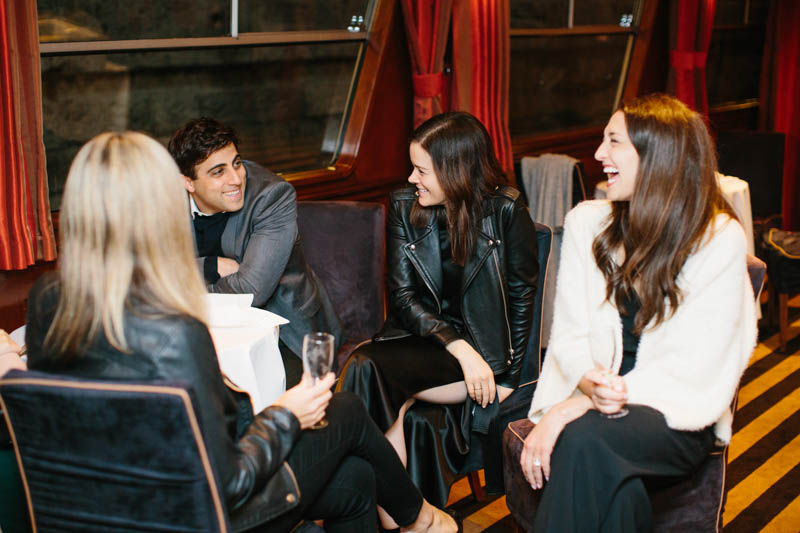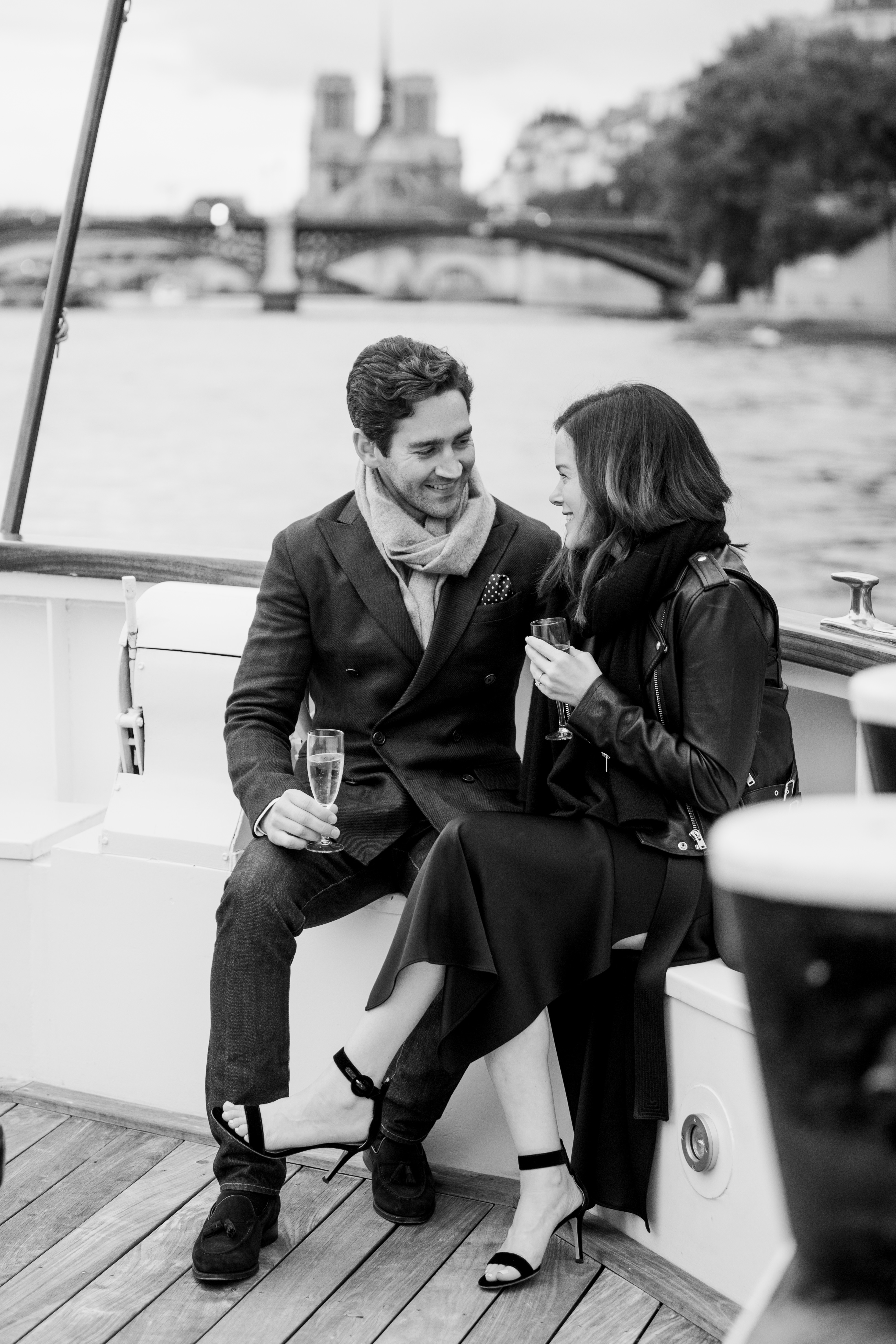 The Music
Conor was in charge of music for all our events because music is…his thing. He is regularly asked for his playlists which really are that good. We brought our speaker with us because we didn't want to spend a small fortune on speakers, and it worked perfectly. Here's what he played during the cocktail party and river cruise.
Thank you to…
Katie Kett and her husband/second shoot Pat for photographing our wedding weekend. Not only are they two of our closest friends, but they are just so talented. Having her photograph our wedding couldn't have been more special. Love you guys!
My mother-in-law for always making me feel like part of the family and for helping with so. many. details. We will both always be so grateful.
Our planner, Billy of Luxe Paris Events who listened to my somewhat strong opinions (ha) and pulled everything together perfectly. He outdid himself on the florals and with every detail, really. I couldn't have been happier.