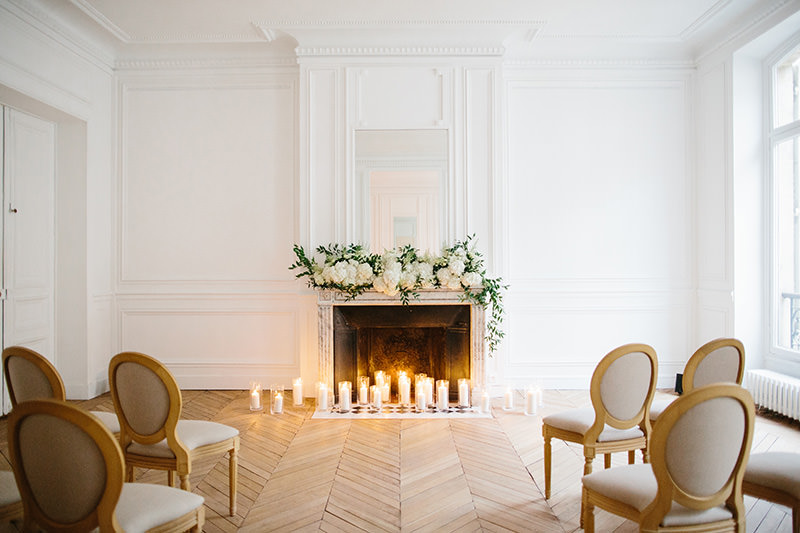 After months of planning, our wedding week is here, and it's been two months since my last update. I can't believe our wedding weekend is just a few days away! Here's what we've been up to, how I'm feeling, and what's left on our to-do list. As you know, I didn't exactly enjoy the wedding planning process and both Conor and I can't wait to never discuss the planning process again. Of course we're looking forward to being in Paris with some of the people we love most, but planning was not for us.
The Last Wedding Update
I really struggled throughout the process because there's nothing like a big life event to exacerbate difficult family dynamics or make you painfully aware of what you don't have. As difficult as it's been for me, Conor reminded me that this is a new beginning for us. We're going to be our own little family and after attending his cousin's baby shower this past weekend, I've never felt more like a member of his big family than I do now.
I'm excited for time together
I don't want to wish the weekend away and hope to be as present as I can, and to enjoy every moment with our family and friends. The downs have been really, really hard but the ups are as good as it gets. I am so excited for this new beginning. I picked up my wedding dress and we finally got our marriage license last week!
Planning the ceremony
Our friend is officiating our ceremony, so the three of us sat down to discuss what that would look like. I love when couples write their own vows but that's a little too personal for us to share in front of other people, so we're writing letters to each other and reciting more traditional vows at our wedding. If anyone reading has some especially lovely or brilliant ideas I should consider, I'd love to hear them!
I'm excited to take photos with my best friend
The one thing I don't want is for the day to feel like a structured photo shoot – so much that I said no to a publication when they asked about sending a photographer and stylist to our wedding. I love Katie's work but more than anything, I love Katie and her husband/second shooter Pat.
Two extra guests. Oops?
Up until a week ago, we thought there would be 18 people at our wedding (including us) but a week or so ago, noticed 20 names on our seating chart ????. Everyone was on the list so I have no idea what happened. I emailed our planner who assured me this sort of thing happens (but does it really?) and the "extra" guests will mean a "cozier" seating arrangement. Just glad we weren't short place settings or food on our wedding day.
Welcome bags
We're just bringing everything for our welcome bags (will share those details later) and once we arrive, those need to be assembled, and we have a meeting with our coordinator Saturday morning. Since I have what some might call a "particular" aesthetic (ha) and ended up choosing the furniture, decor, and place settings, our planner suggested meeting to go over the flowers. It's really important to me that they feel simple and not too big or overdone for my taste, so we're going to figure that out with Billy. So come Saturday afternoon, planning will be officially done!
It won't be perfect
I'm going into this weekend with zero expectation that everything will be perfect. If it rains it rains and if something goes wrong, we'll be in Paris. And ultimately, it's not about one day – it's about a moment where we promise to love each other forever – to become a family.
Our post-wedding party in Chicago
Planning our post-wedding party in Chicago couldn't have been easier! We pointed to where tables would go, signed off on the menu, and flowers took 5 minutes. I love the dress I got for that event, Buddy and Tuck will be there, we'll get to celebrate with everyone, and Natalie is shooting – it's going to be so good.
Thank you to everyone who has sent messages of love and excitement over our wedding. It means more to me than you may know. I can't believe we leave for Paris on Thursday!