Our Paris Wedding: First Look and Portraits
It was the best weekend of our lives and looking back, it still doesn't feel like it really happened. Now that our wedding is live on Martha Stewart Weddings, I wanted to share a few more photos, favorite moments, and details of the day here, too. From the invites and …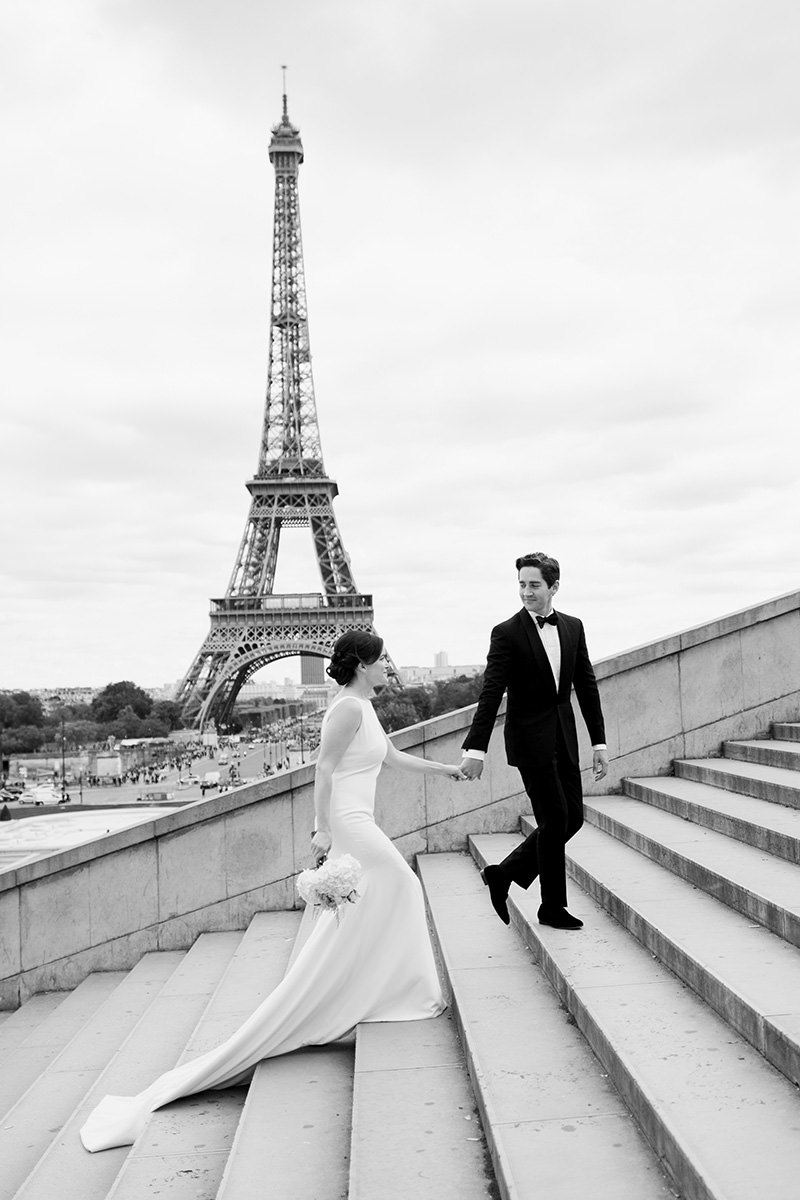 It was the best weekend of our lives and looking back, it still doesn't feel like it really happened. Now that our wedding is live on Martha Stewart Weddings, I wanted to share a few more photos, favorite moments, and details of the day here, too. From the invites and getting ready to the first look and portraits around the city, here's the first half of our wedding day! Here's a look at our Paris wedding.
Our Paris Wedding: First Look and Portraits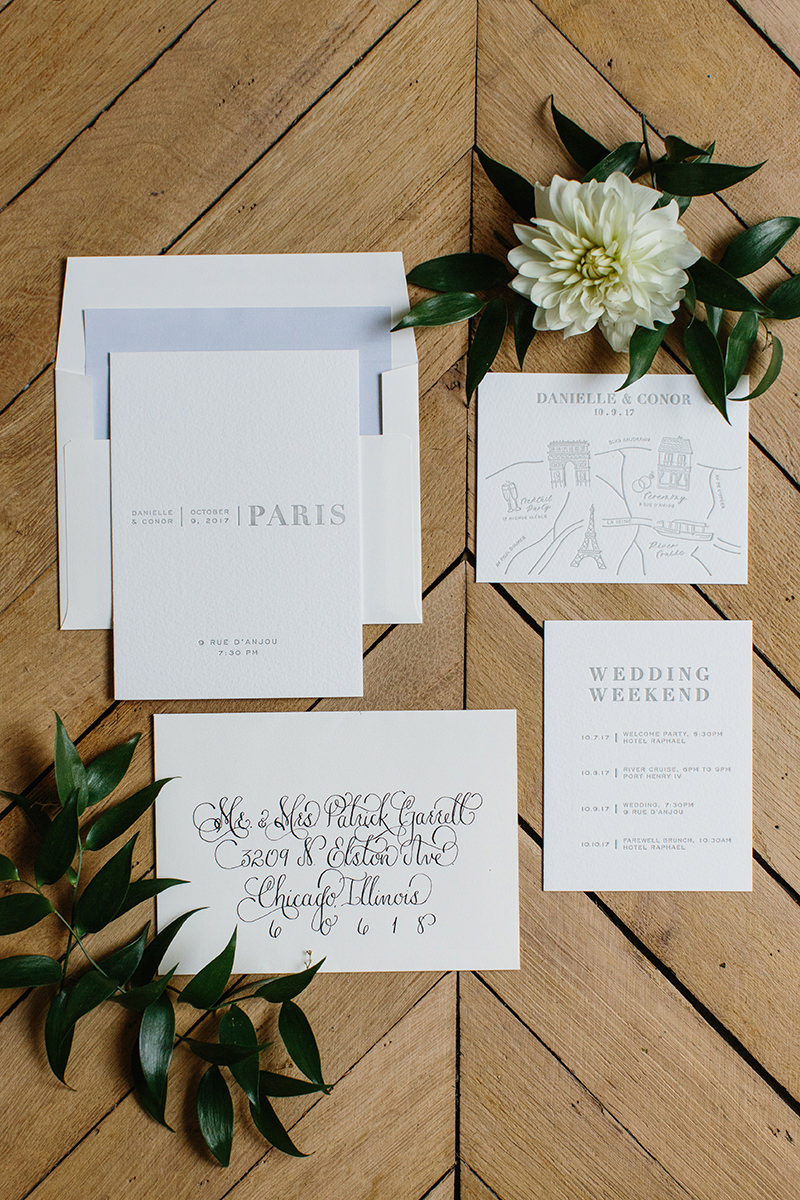 The Invites
I worked closely with the Minted team to turn these save the dates into our invites, and we custom designed the wedding weekend card together. My Associate Editor Kelly Etz is a very talented graphic designer and she just gets me, so I hired her to draw a wedding map which Minted then printed in letterpress to match the invites. Kara Anne did all the calligraphy and our beautiful wax seal which I didn't think to bring to Paris to get a photo of. Just trust me when I say it's lovely.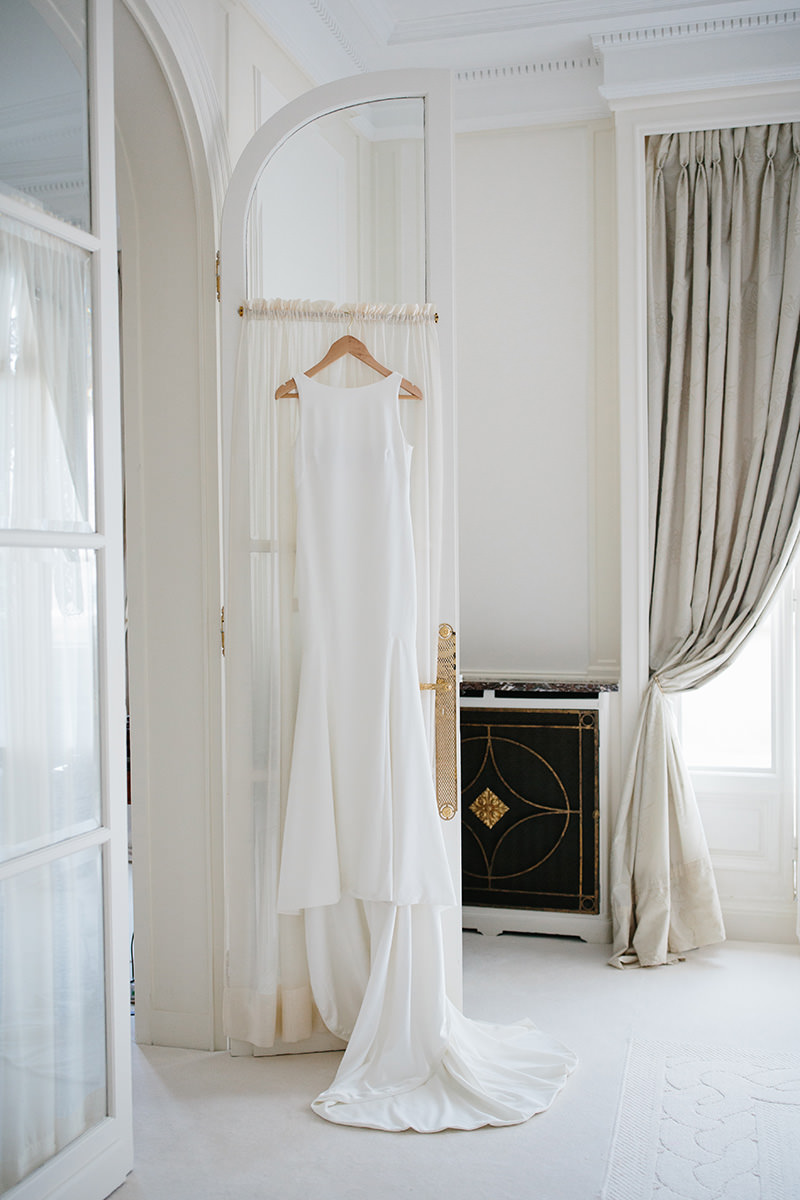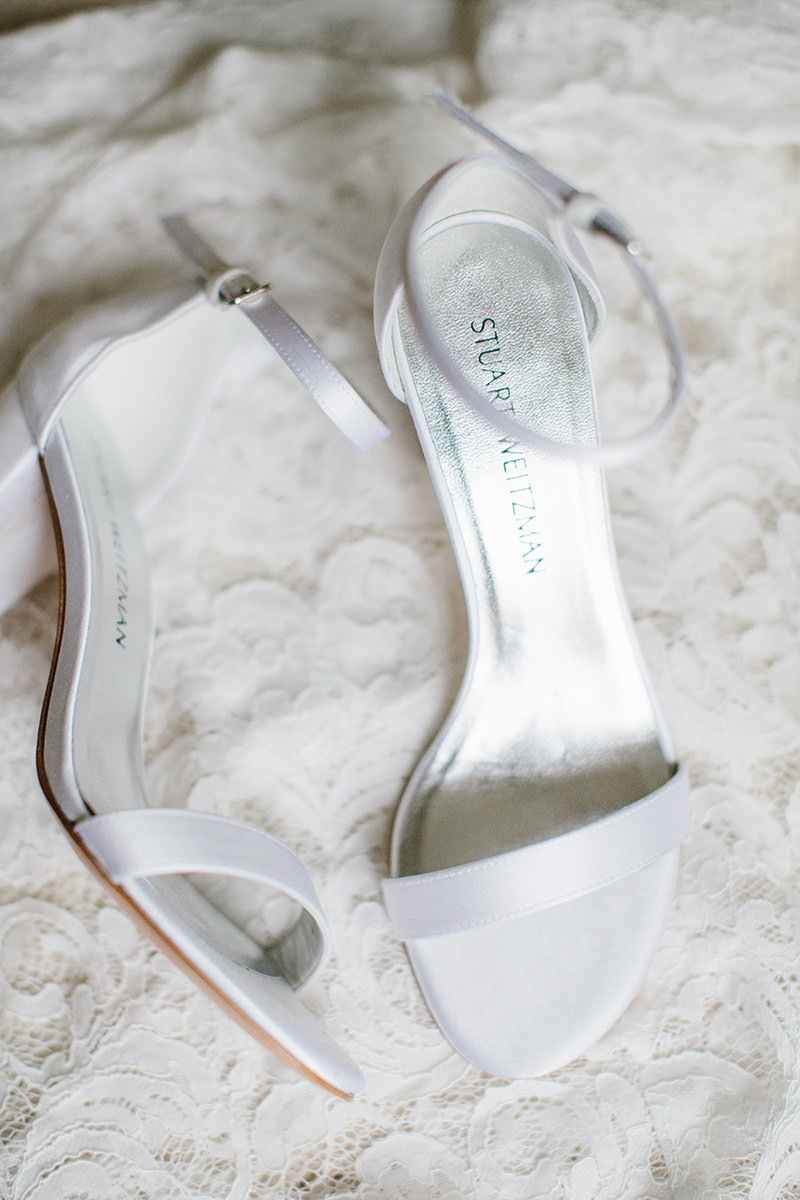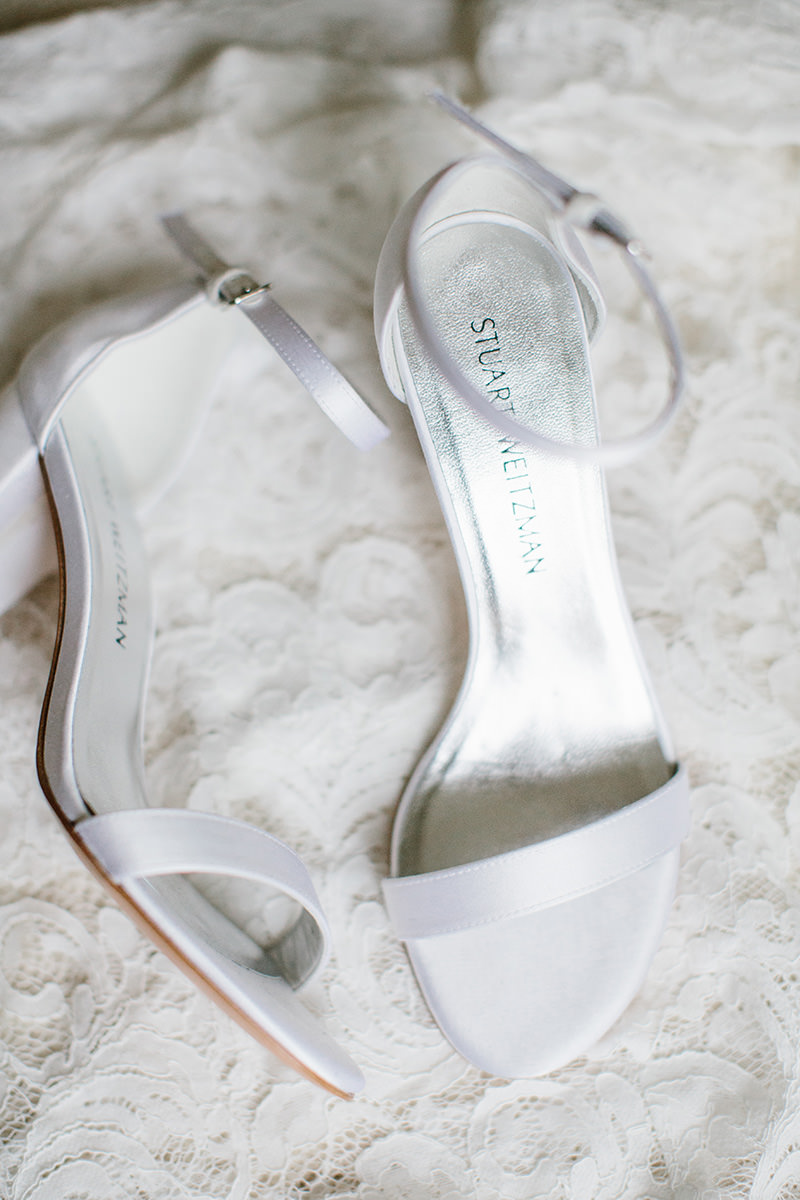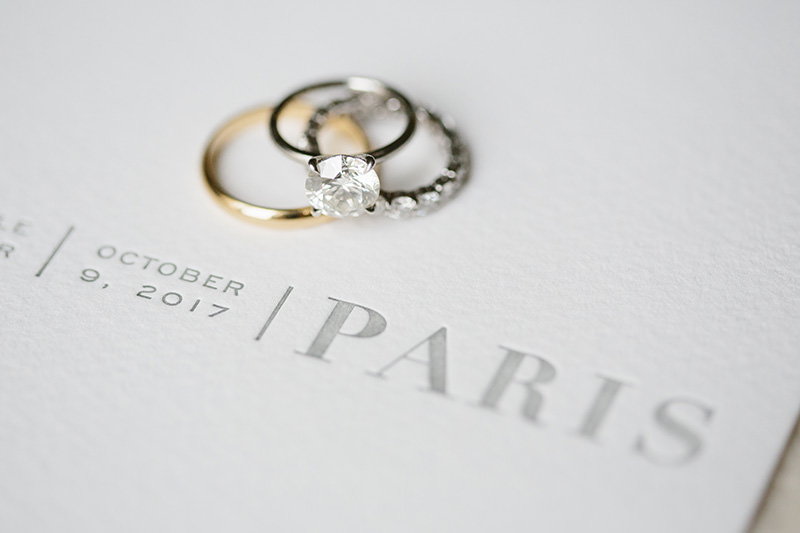 What I Wore
It should not surprise you that I knew I wanted a really simple wedding dress. I am not the tiniest on top, so finding dresses can be sort of nightmarish. I would have loved something with a lower neckline but those dresses just didn't work for me. Then I tried on this Theia dress, everyone gasped, and I knew it was the one.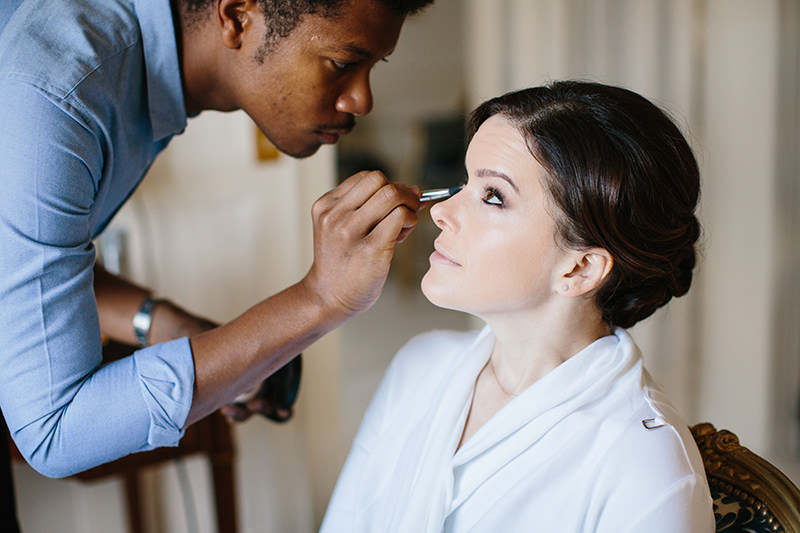 Getting Ready
Conor and I decided to stay in the same room the night before the wedding, and he left to get ready in his mom's room while I had some time with the girls. I lounged around in a robe, we got our hair and makeup done, and sipped coffee and champagne. The mood was very calm – a lot more laid back than I imagined it would be.
I asked for a low, messy bun and got a much more structured updo that didn't feel at all like me. Honestly, I almost cried when I saw it. Once we took the fake lashes out I felt a little better and in the end, it was still a pretty style – just not what I envisioned at all. I didn't want to spend time or money on a hair trial but really shouldn't have skipped it. Do not skip the hair trial.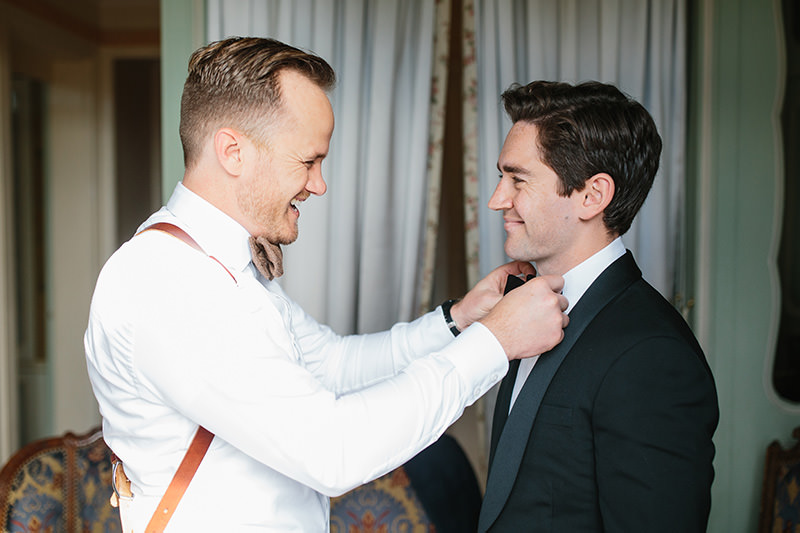 To say that it meant a lot to me to have Katie and Pat shoot our wedding would be the understatement of the year. I can't tell you how much I love those two, and for some reason, it was really important to me that Katie capture Pat tying Conor's bow tie.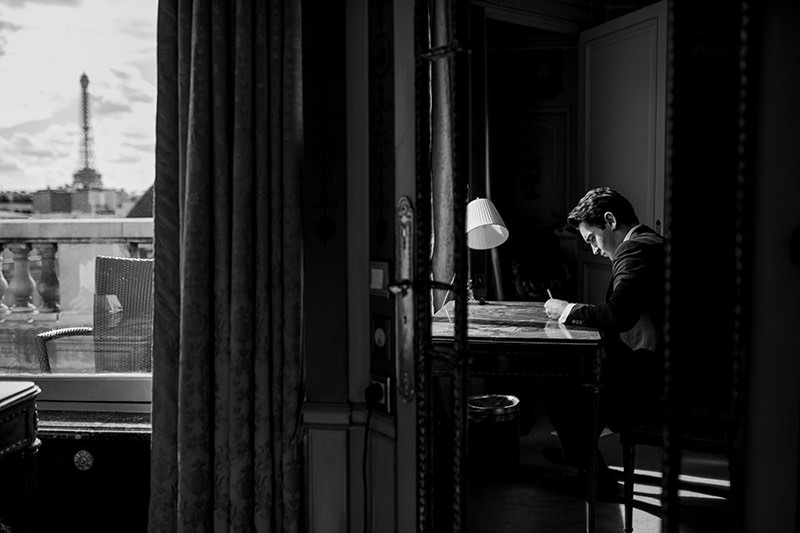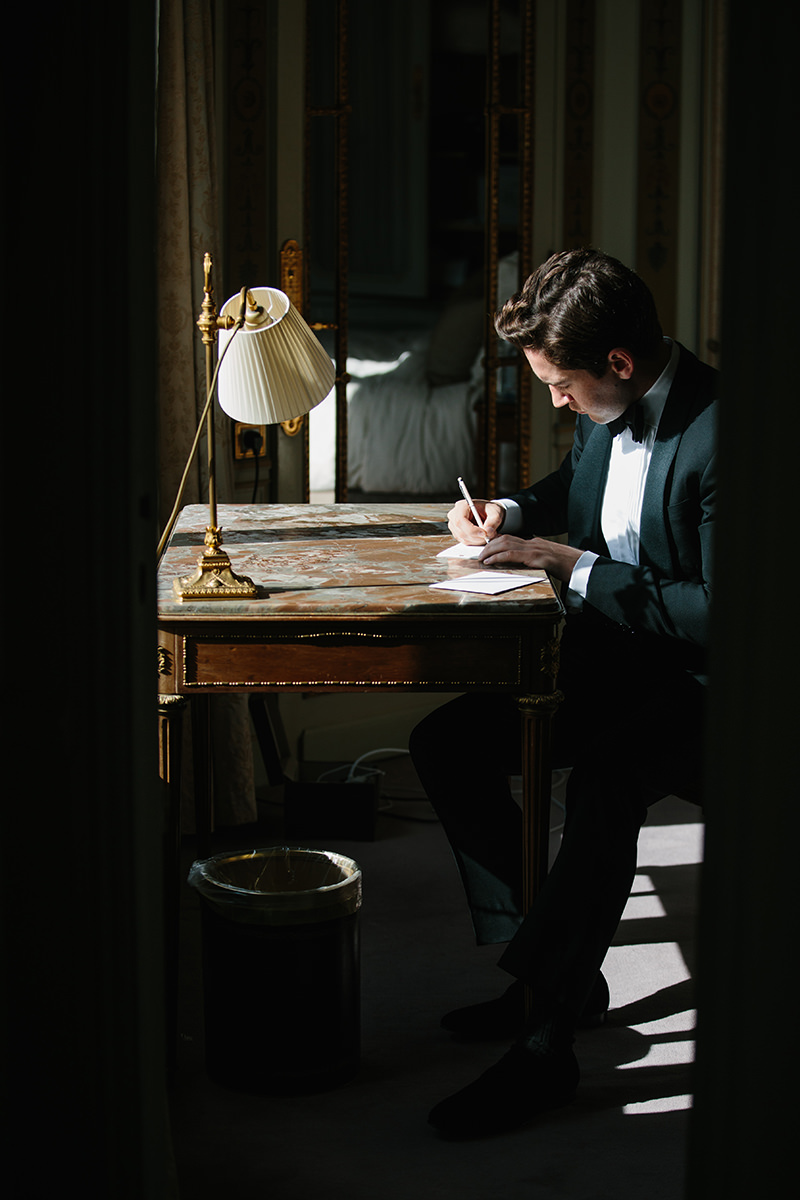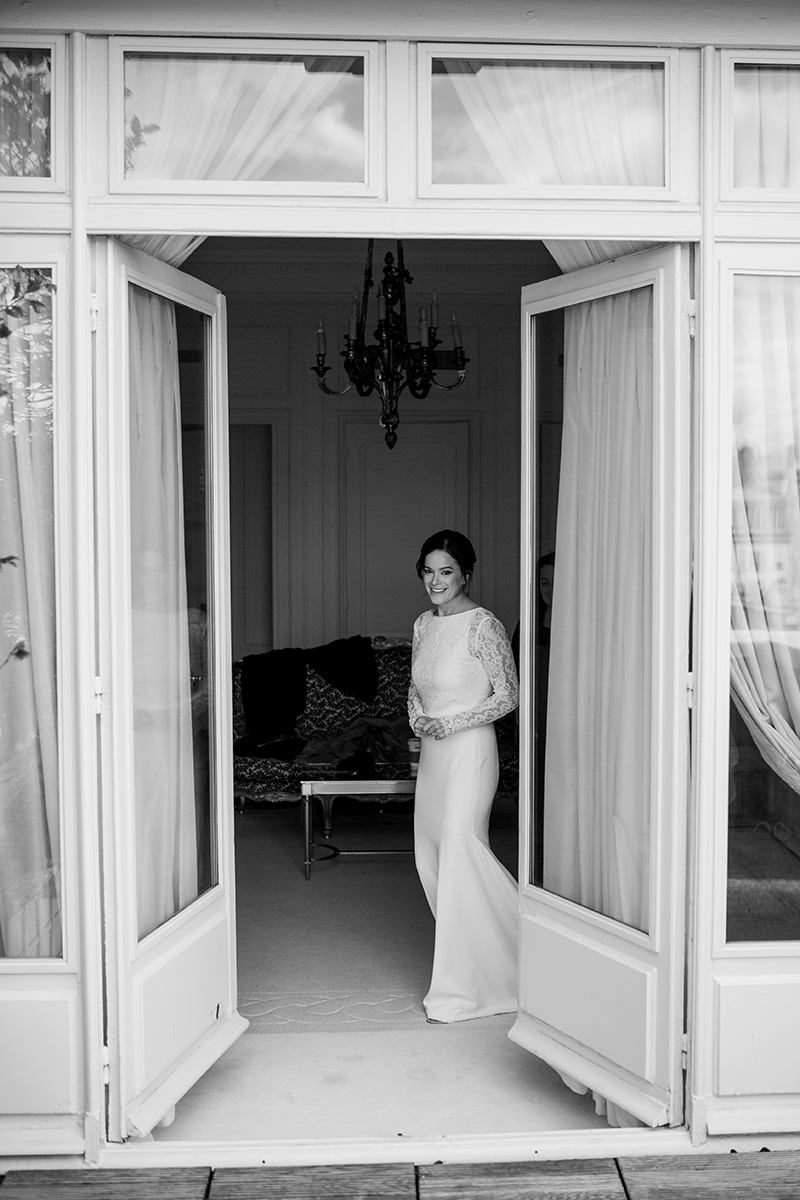 The First Look
I got really, really nervous before our first look but Katie gave me the best pep talk. She started crying (typical Katie – love you, Kett!) and said the second I saw Conor all my nerves would melt away. As always, she was right. It was so strange walking out there knowing he was waiting for me and I was still freaking out about how fancy my hair looked, but once we were together, I was't nervous at all. And it was just us, Katie & Pat (photographers), and Dan (videographer), and we felt really comfortable.
Conor and I opted for standard vows and read more personal letters during our first look since neither of us would have felt comfortable reading something so personal in front of other people. Conor isn't a crier, so I was really touched when he got teary reading his letter to me. It was such a special moment for both of us.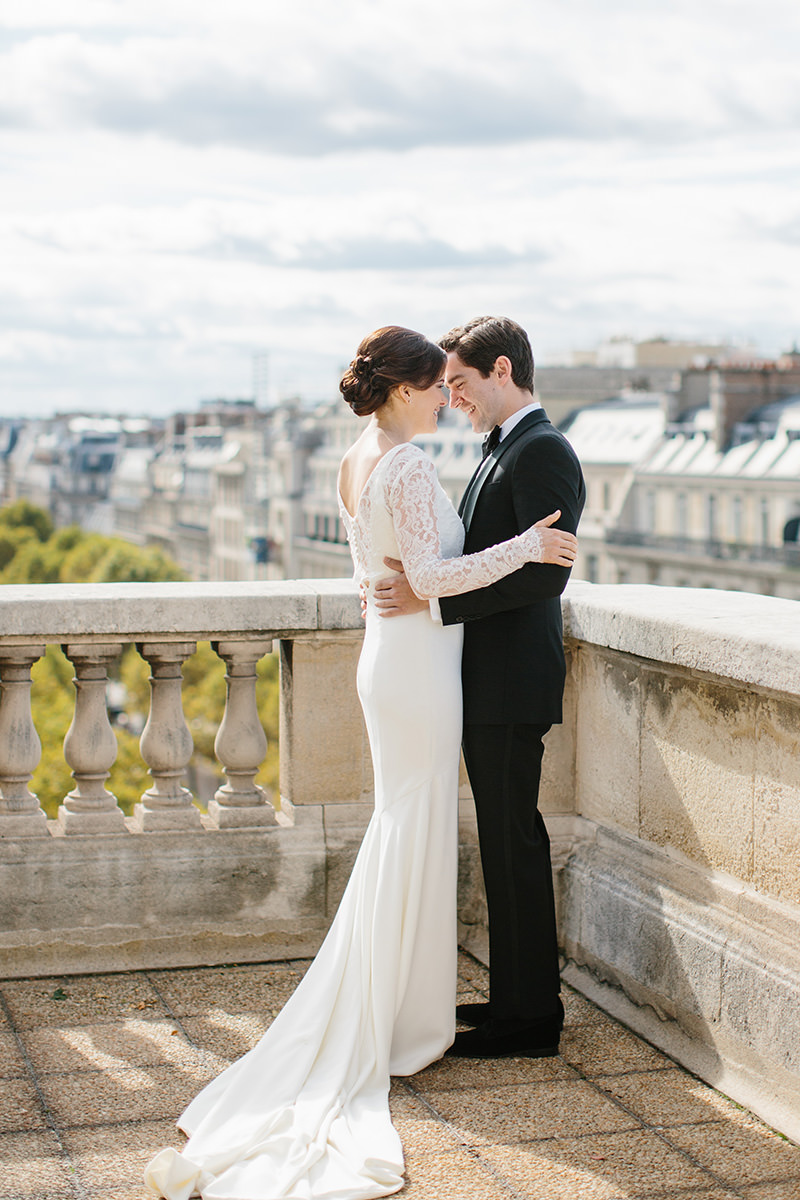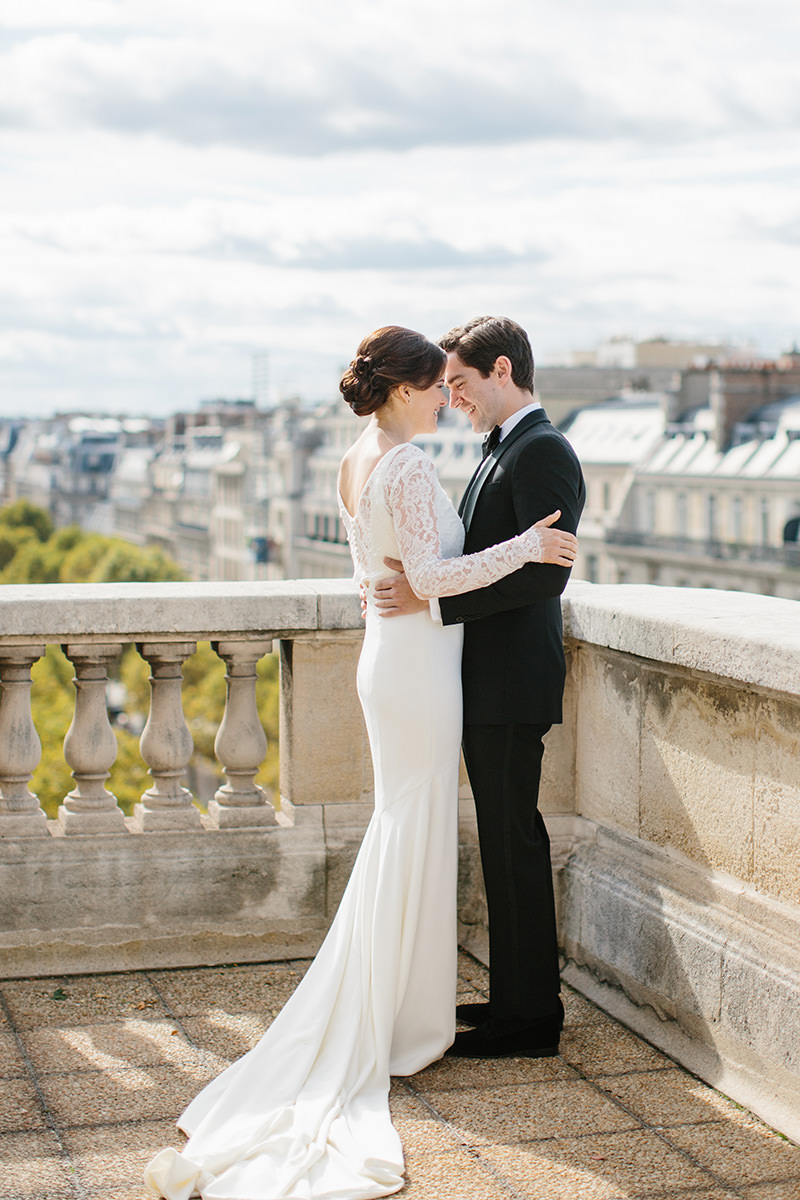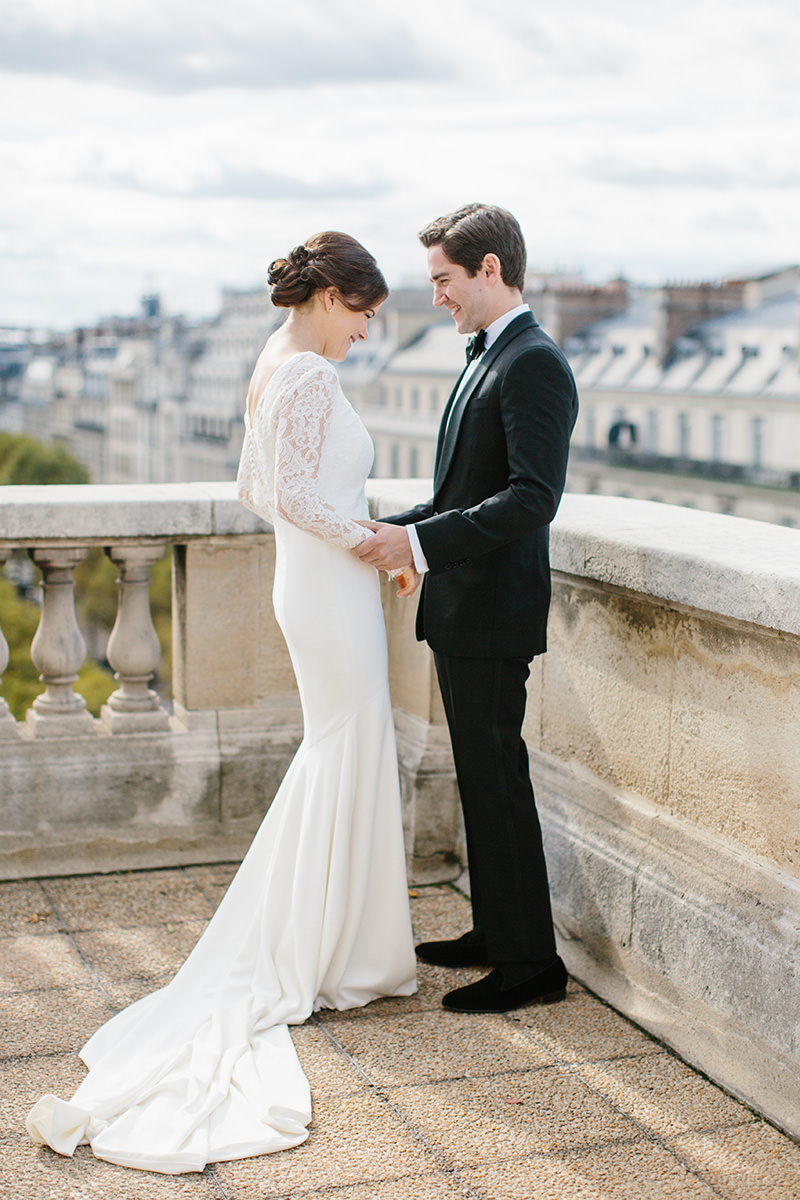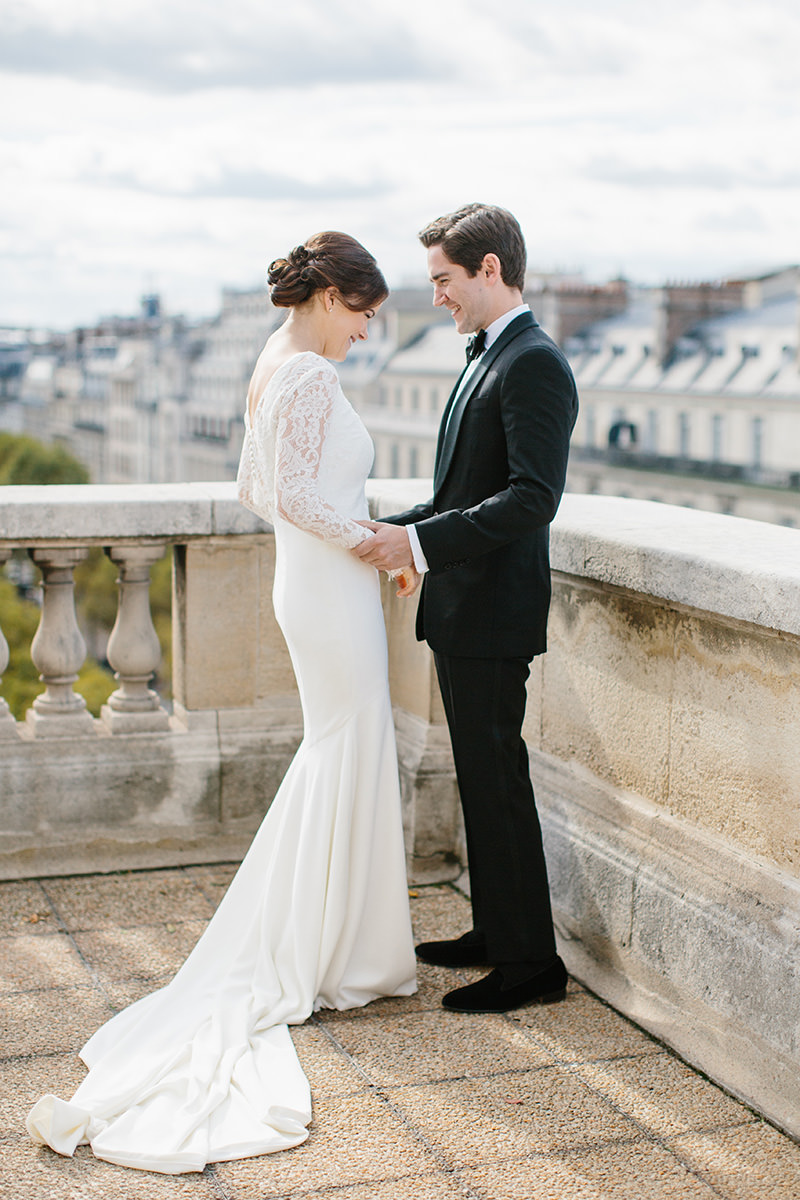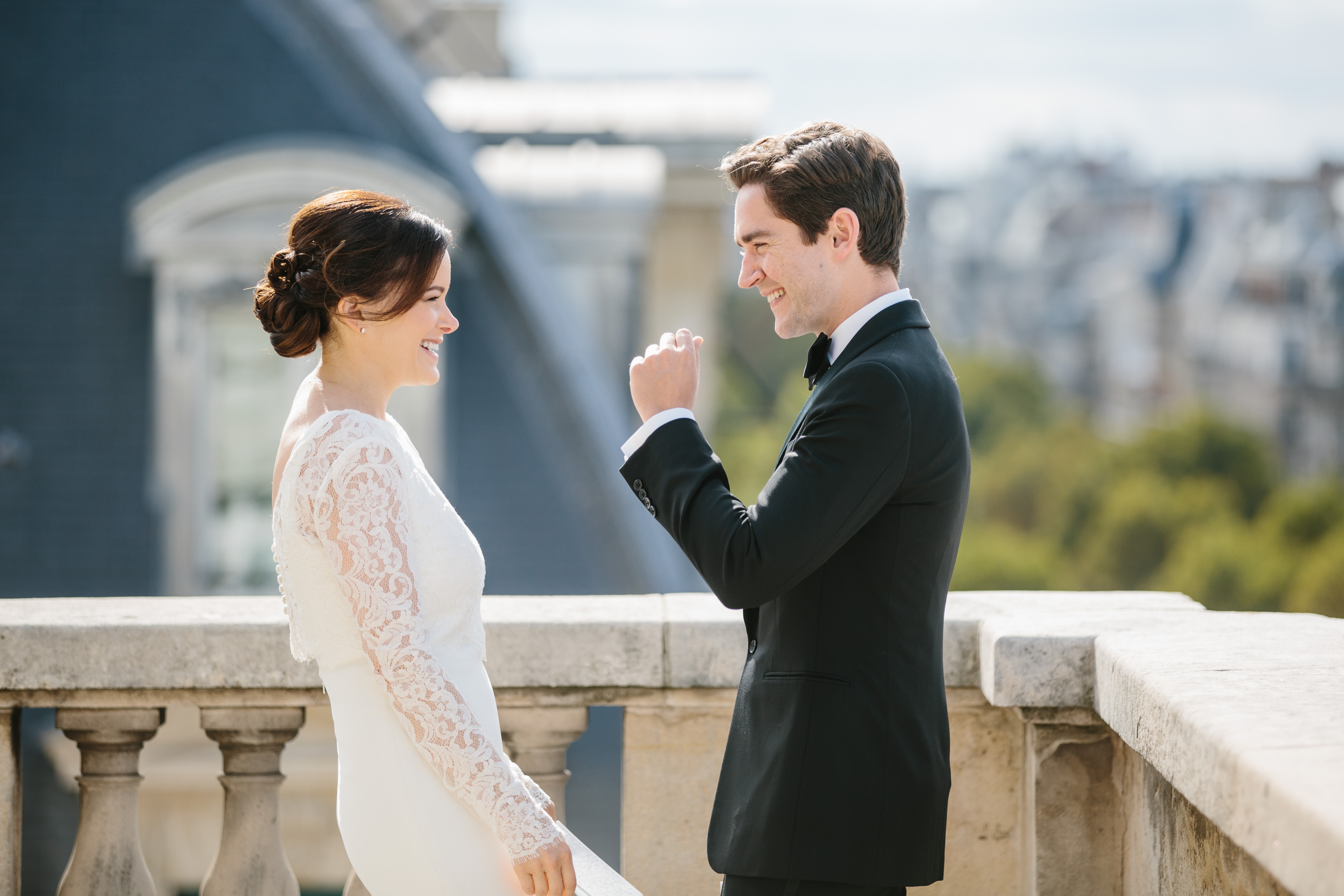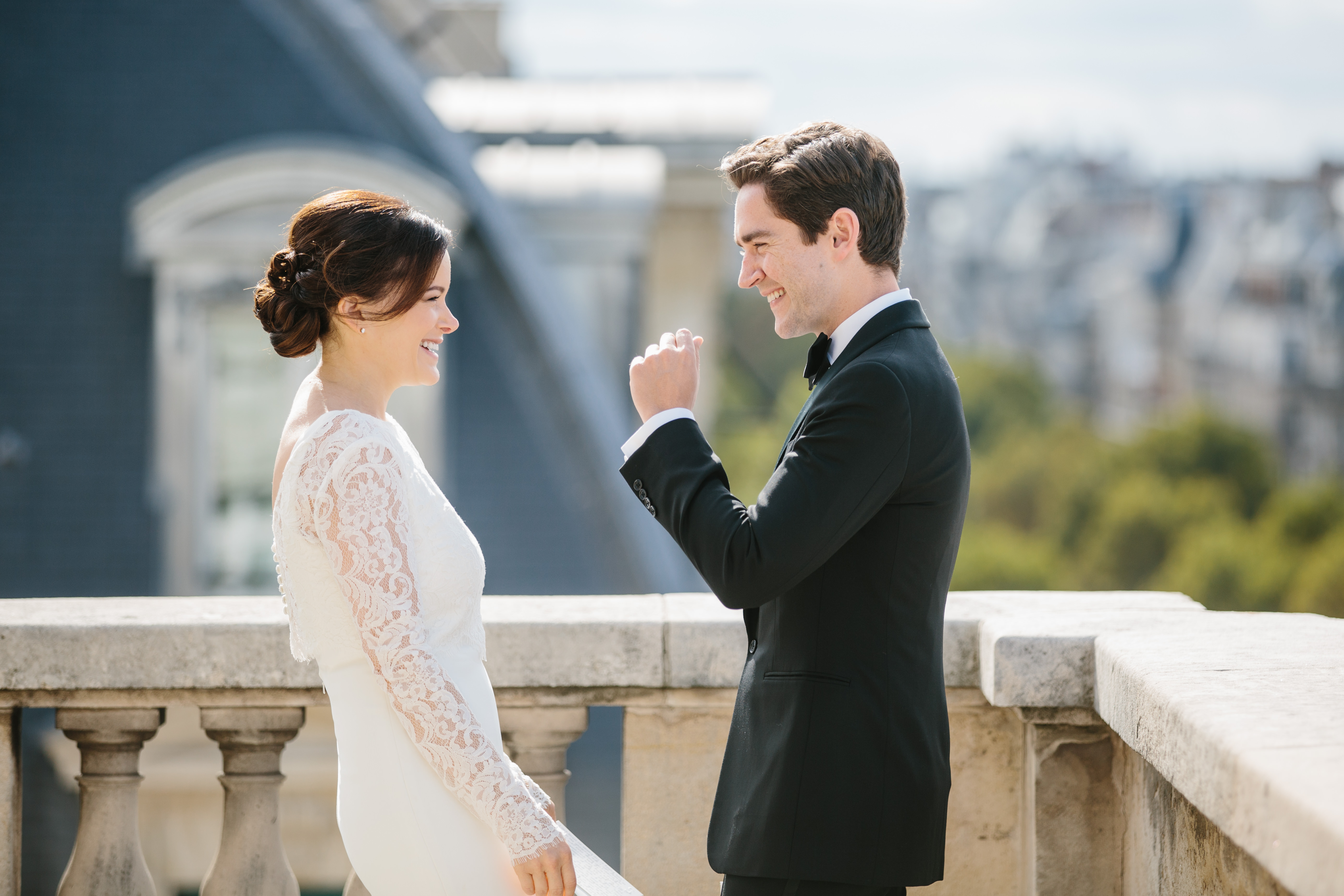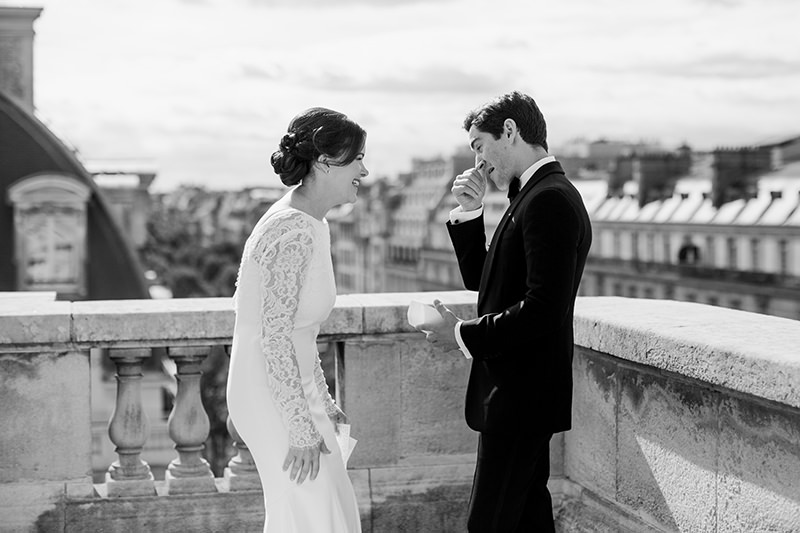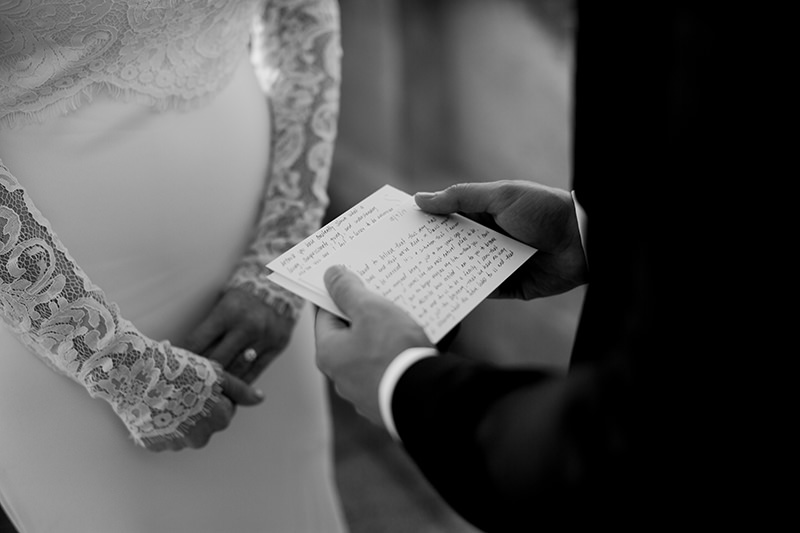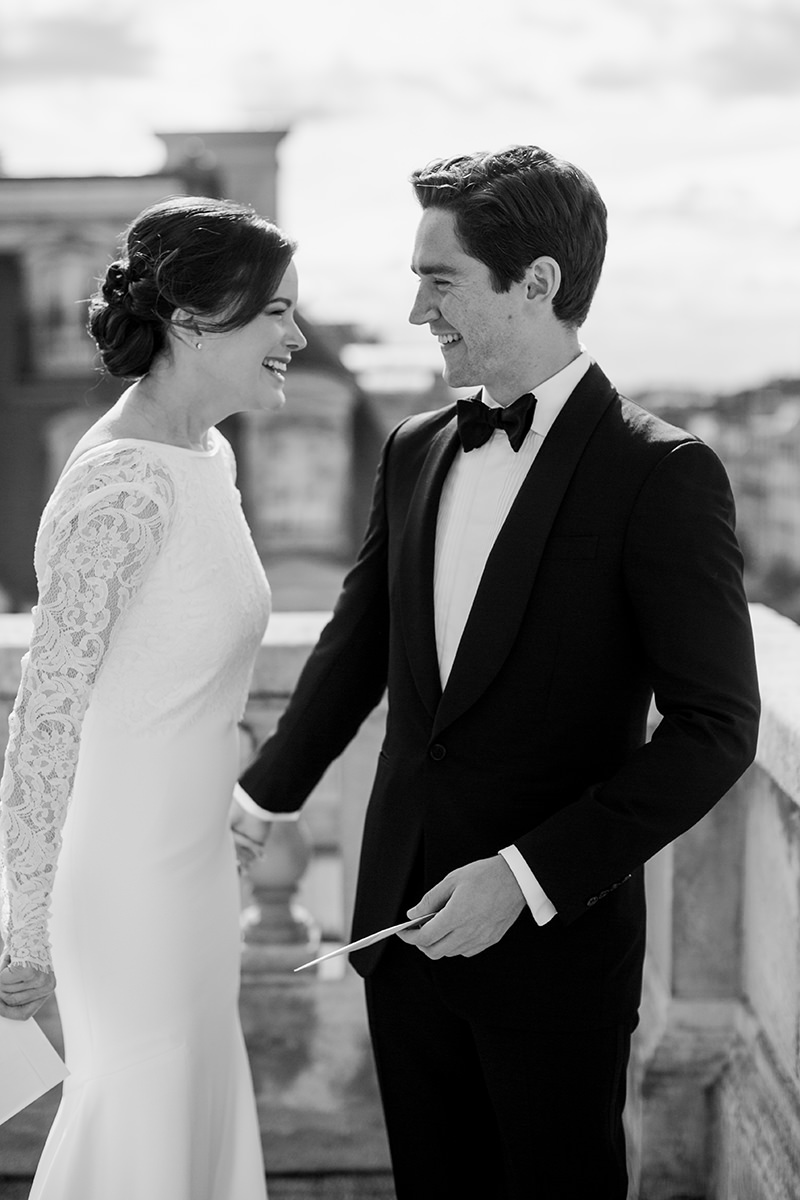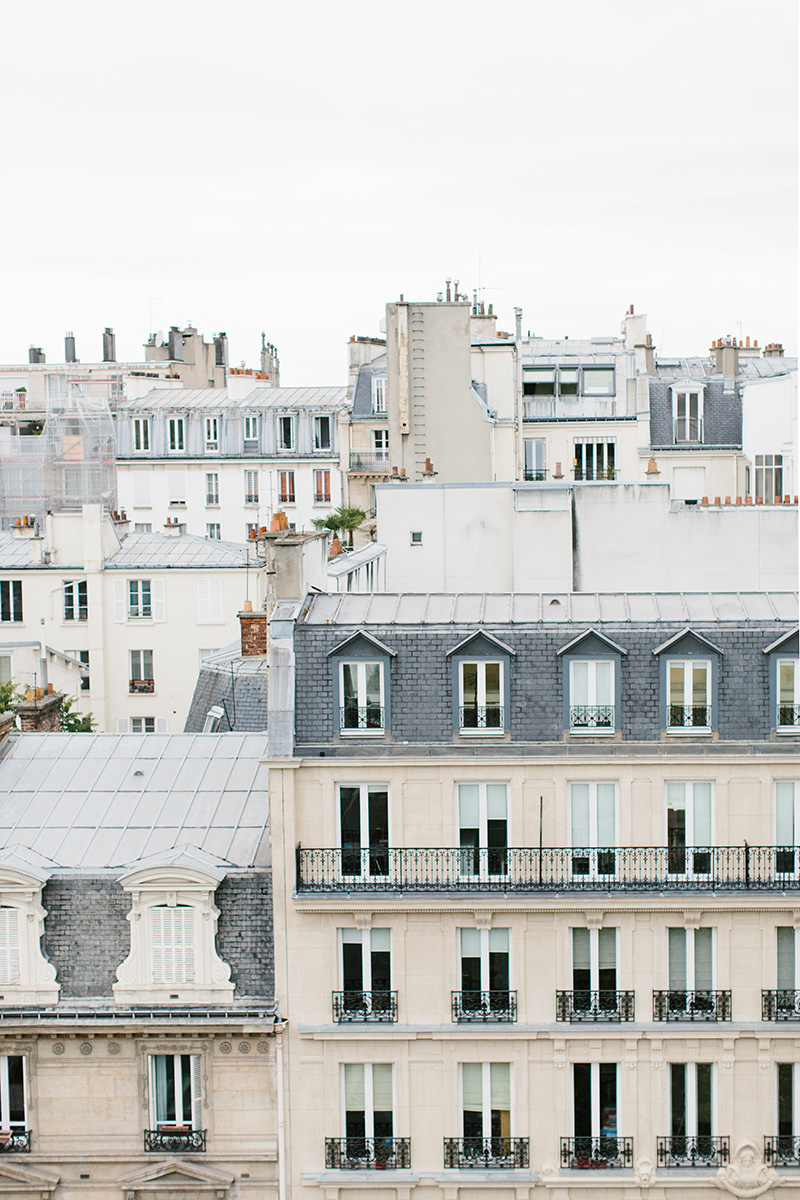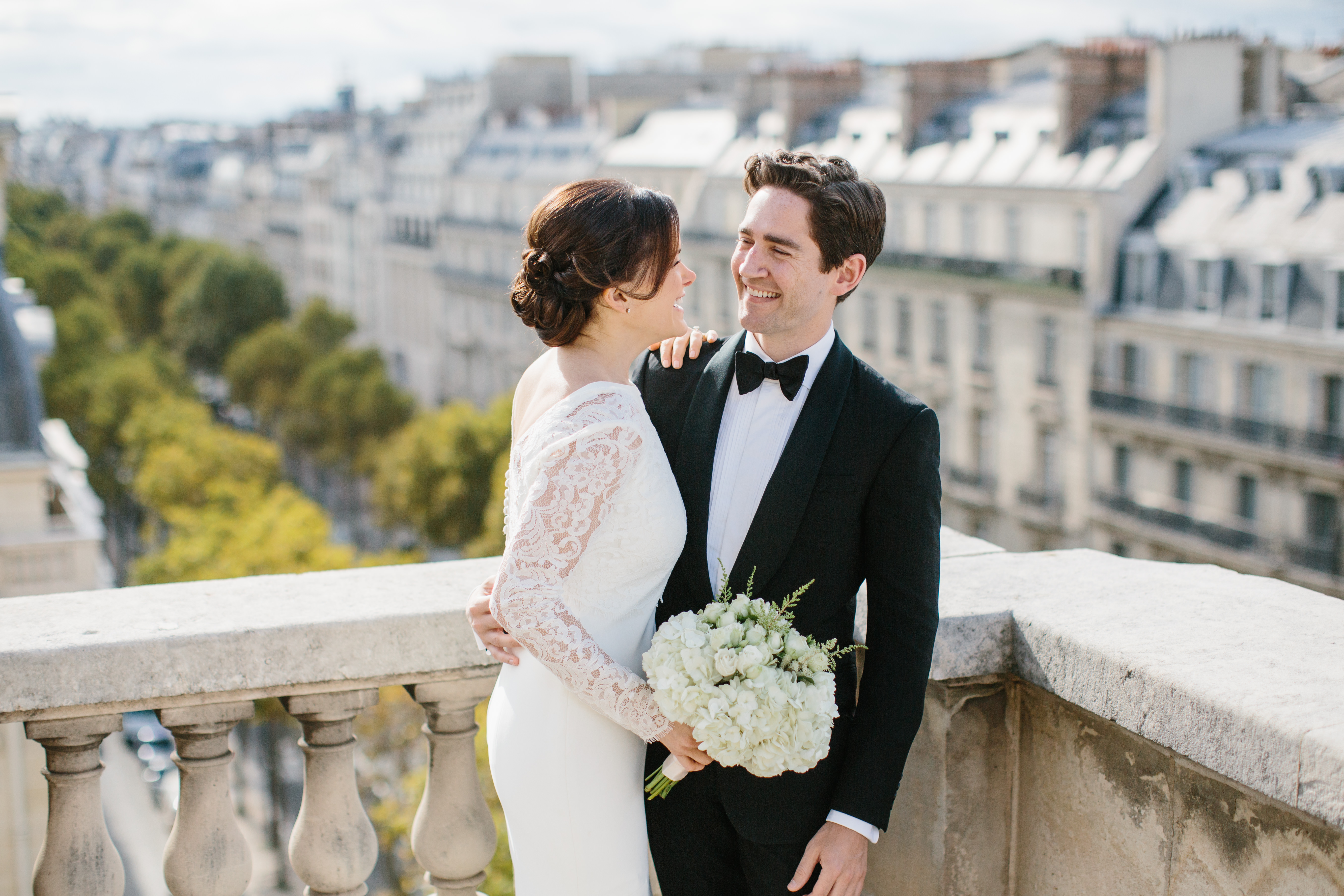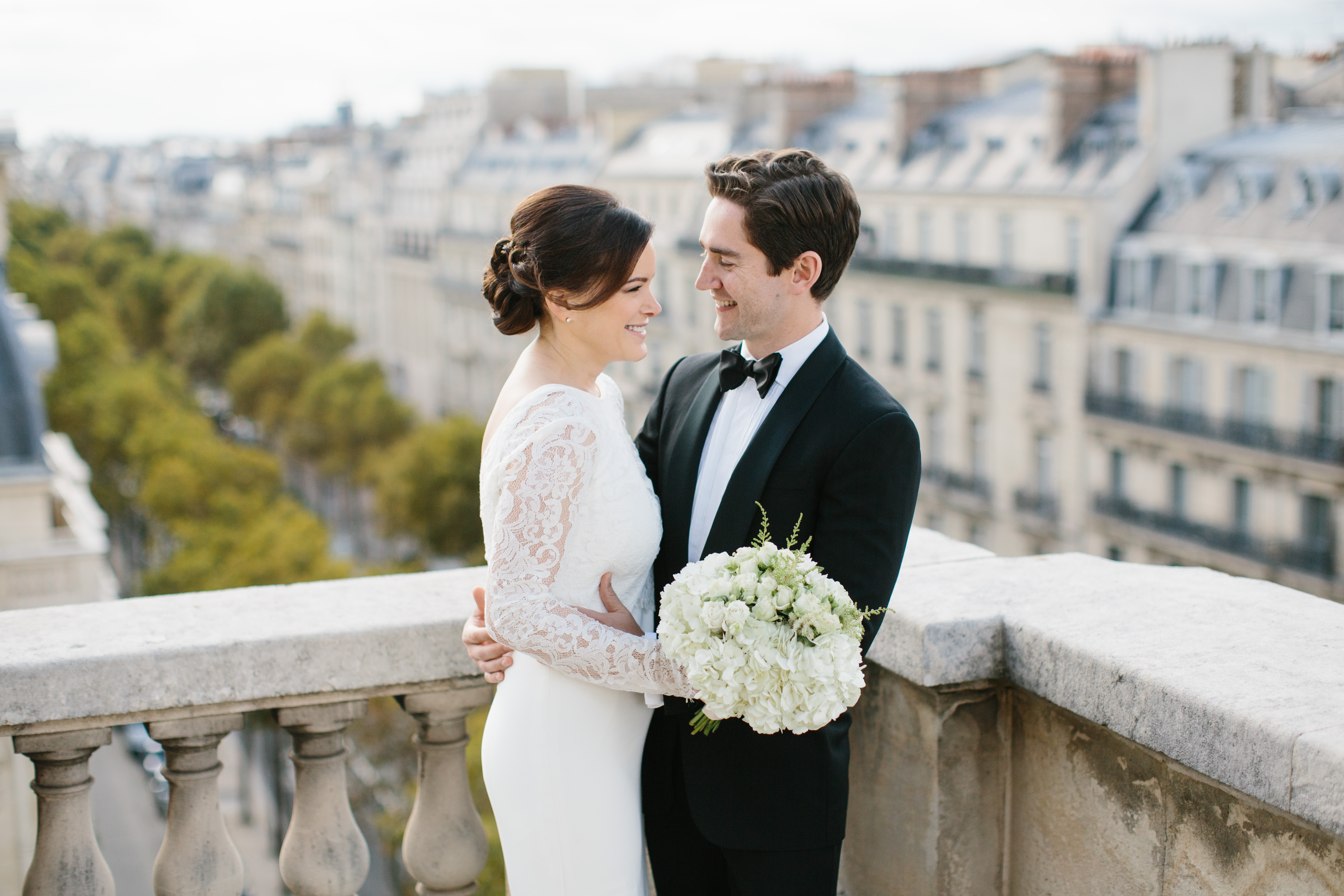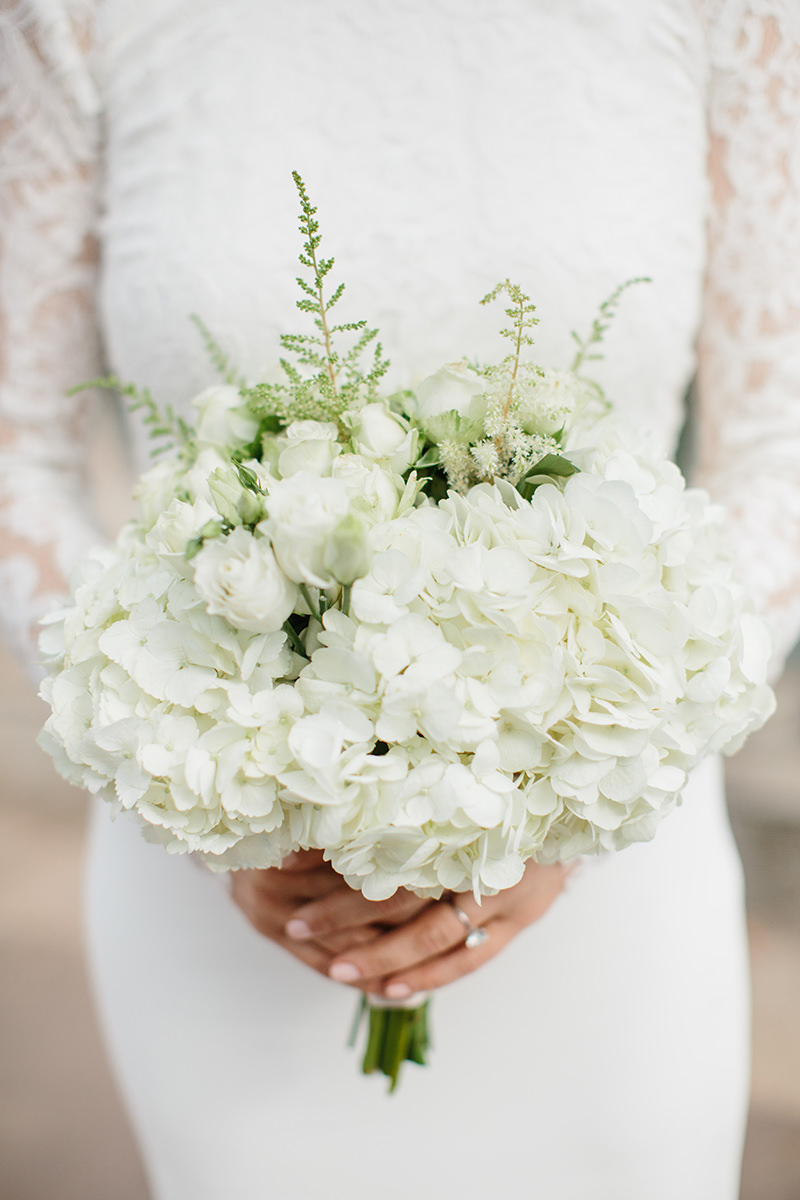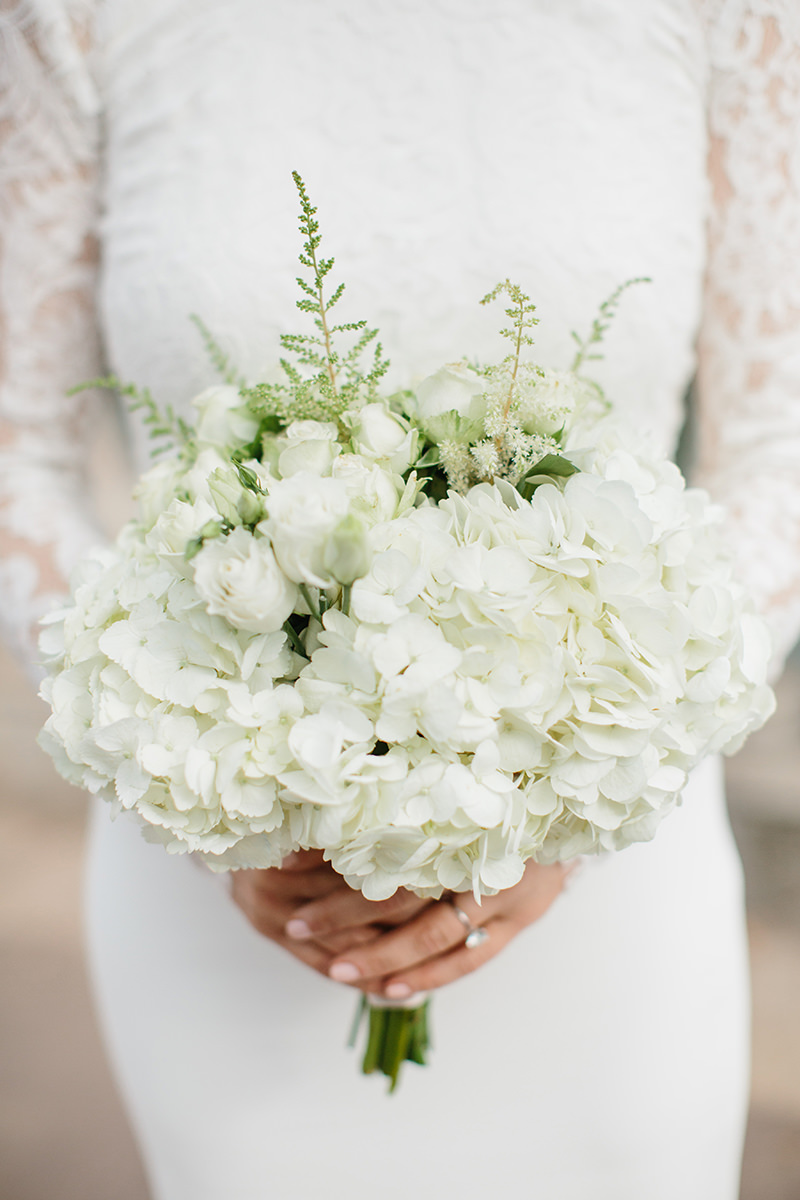 We'll Always Have Paris
We ran around the city with 3 good friends – Katie and Pat (photographers) and Dan (video) before heading to the venue. It was so fun having a few hours with them and these photos are some of my favorites. I don't like being photographed but they all made it so fun. I'll share the video later this week!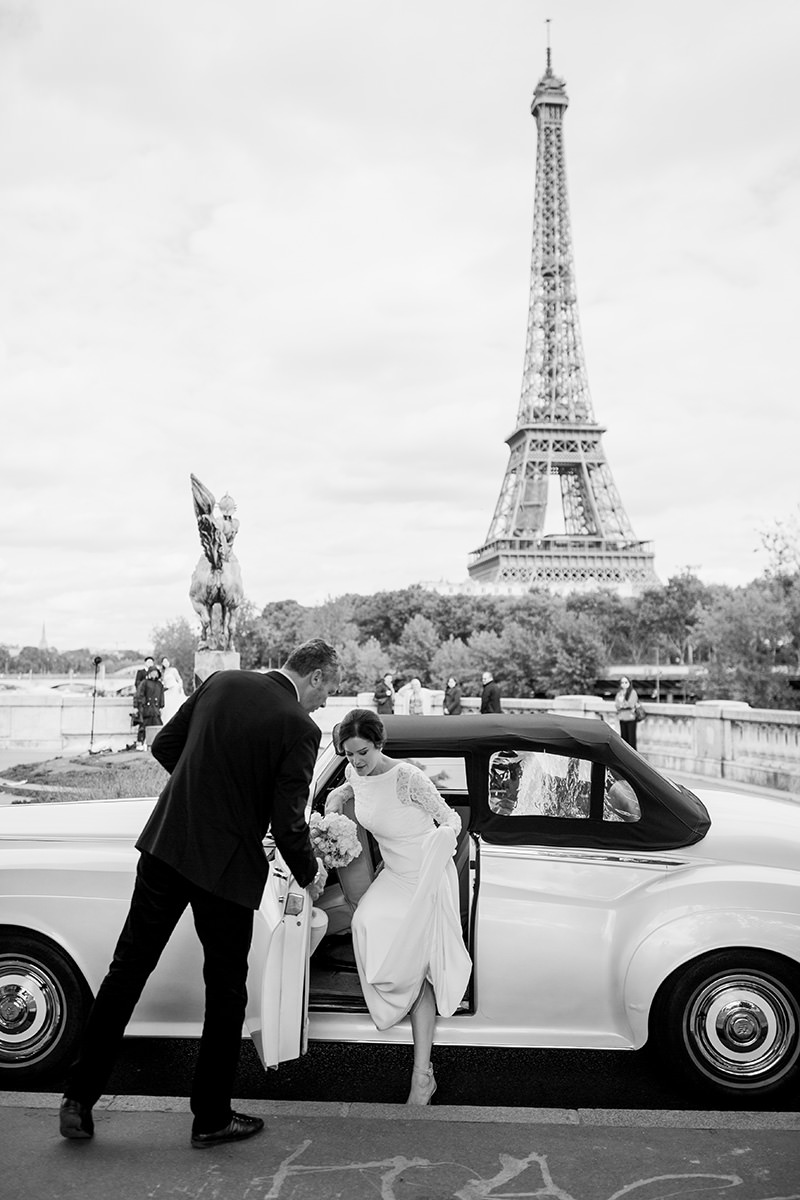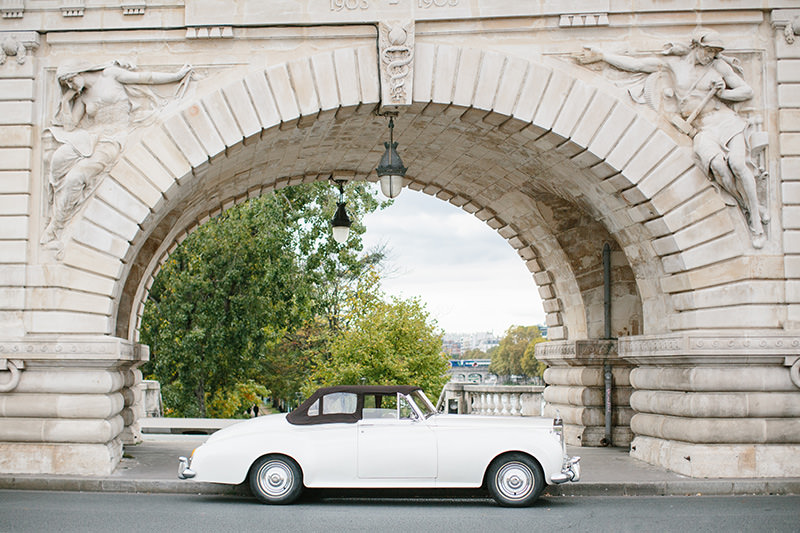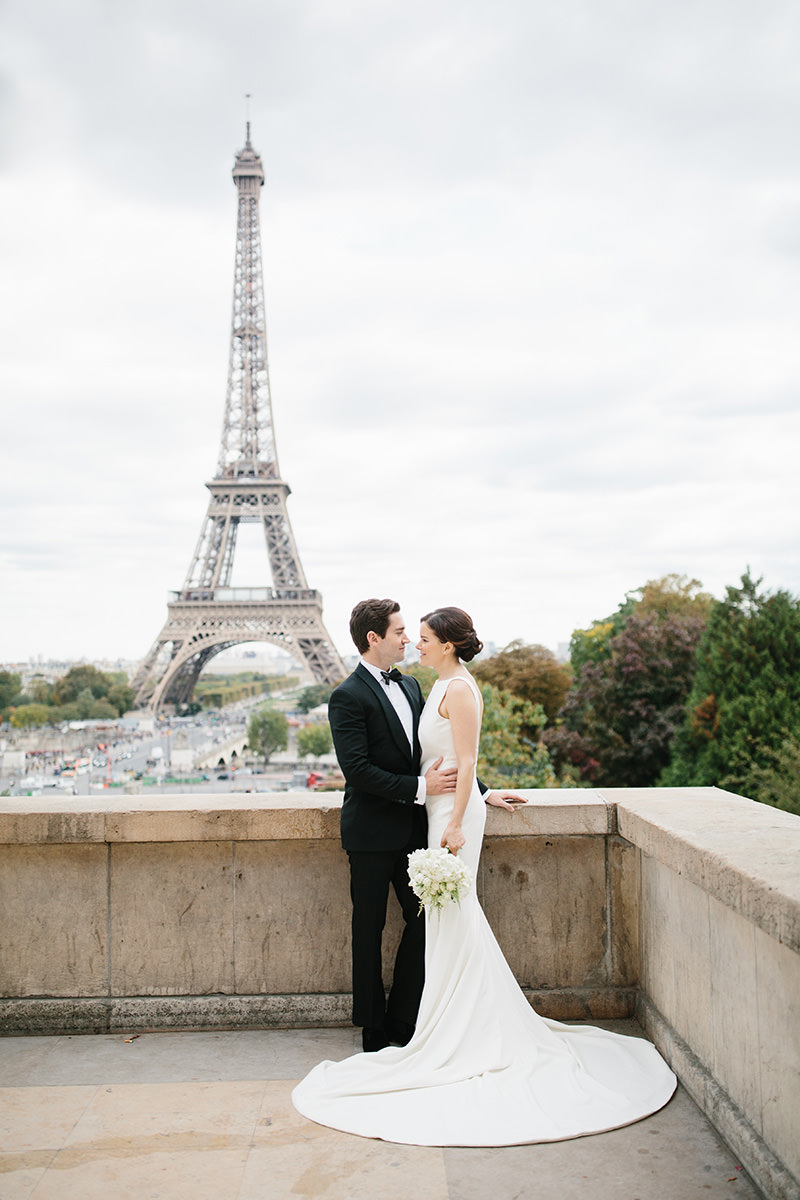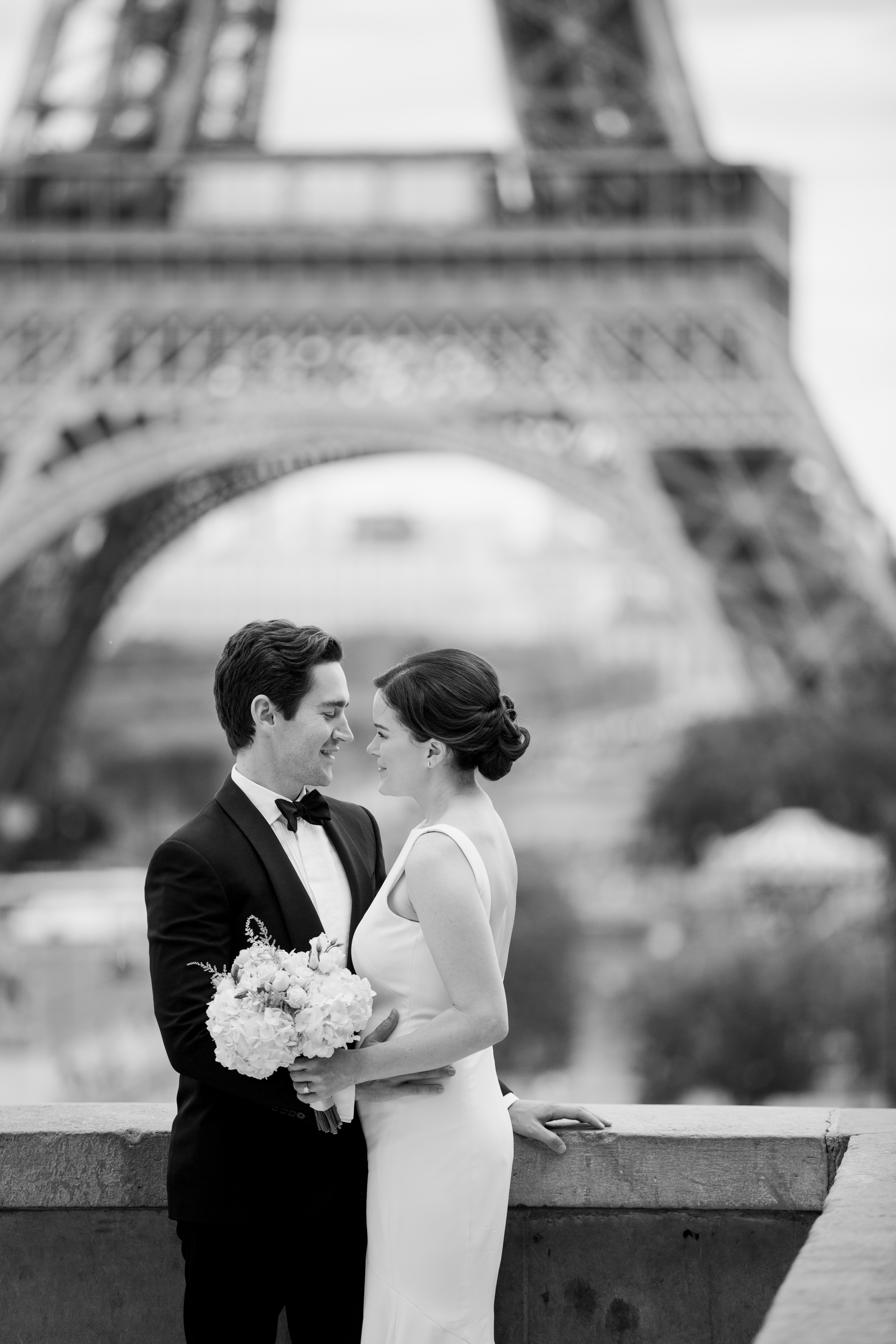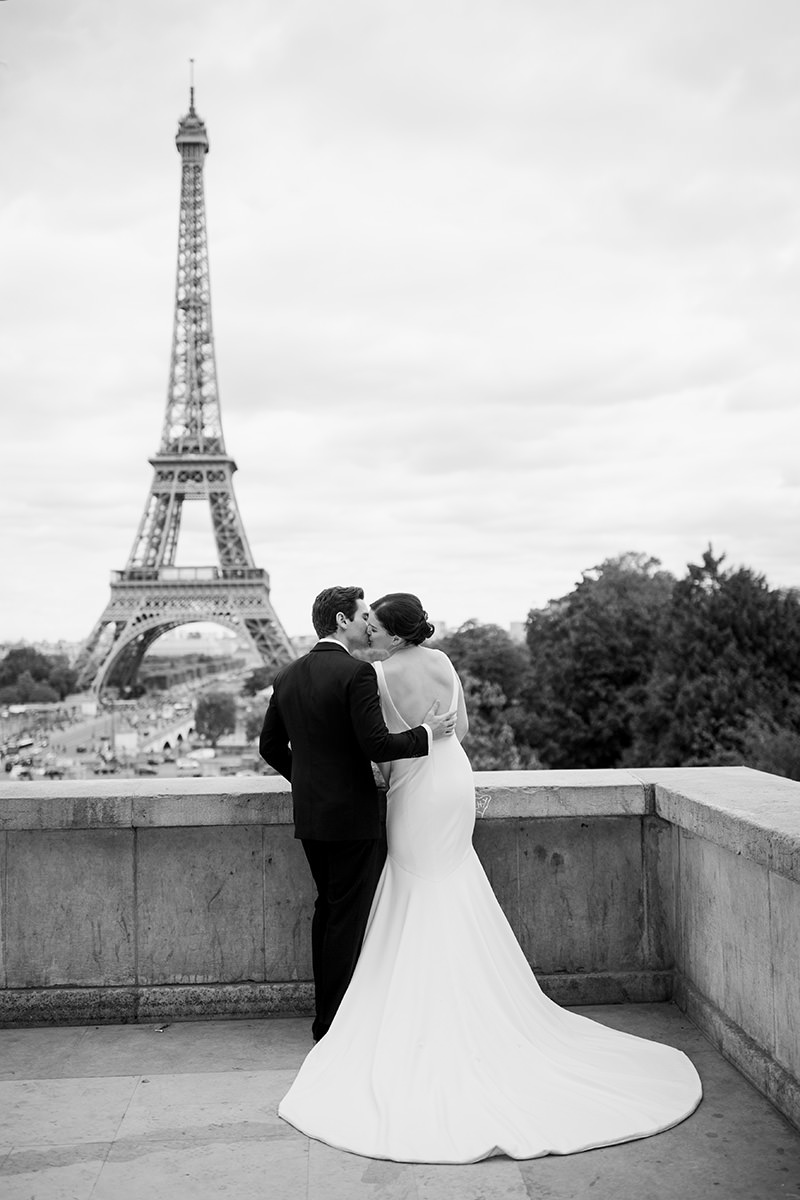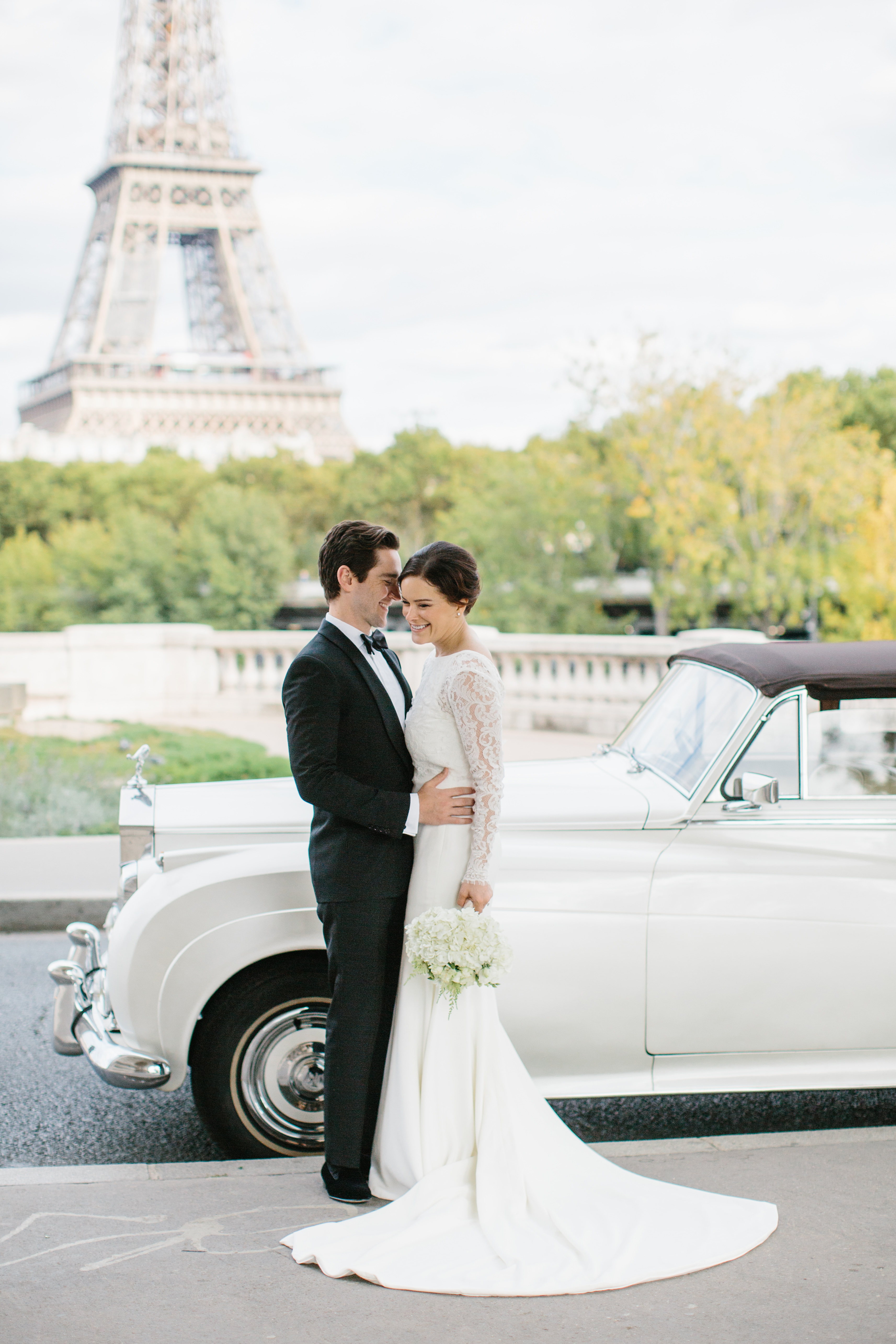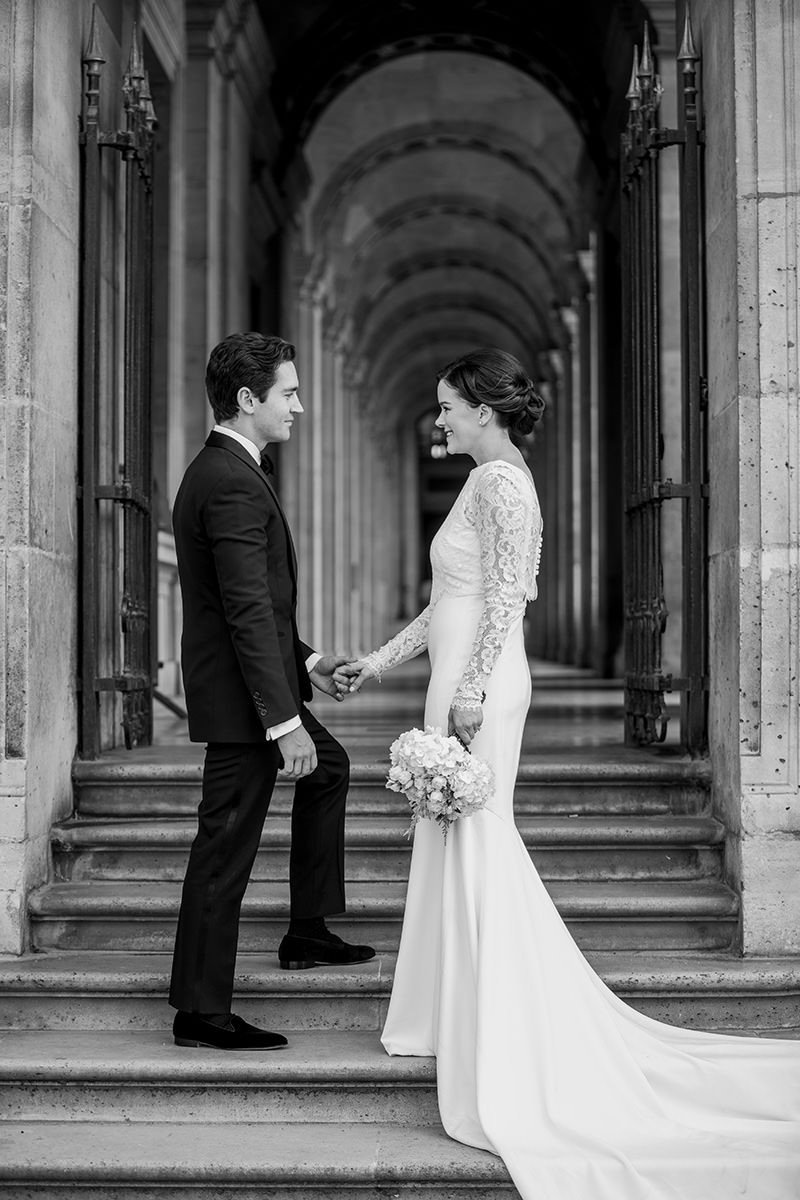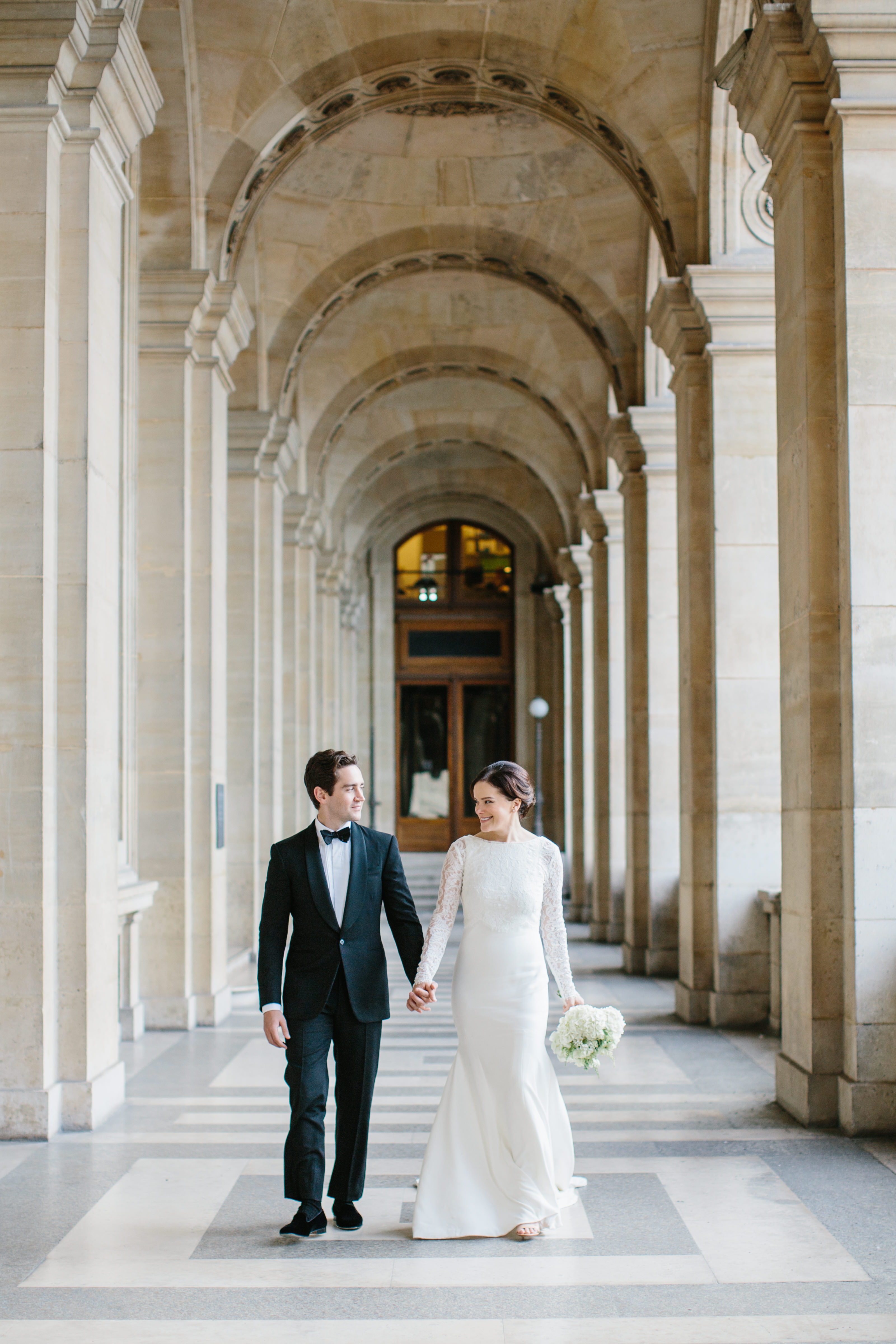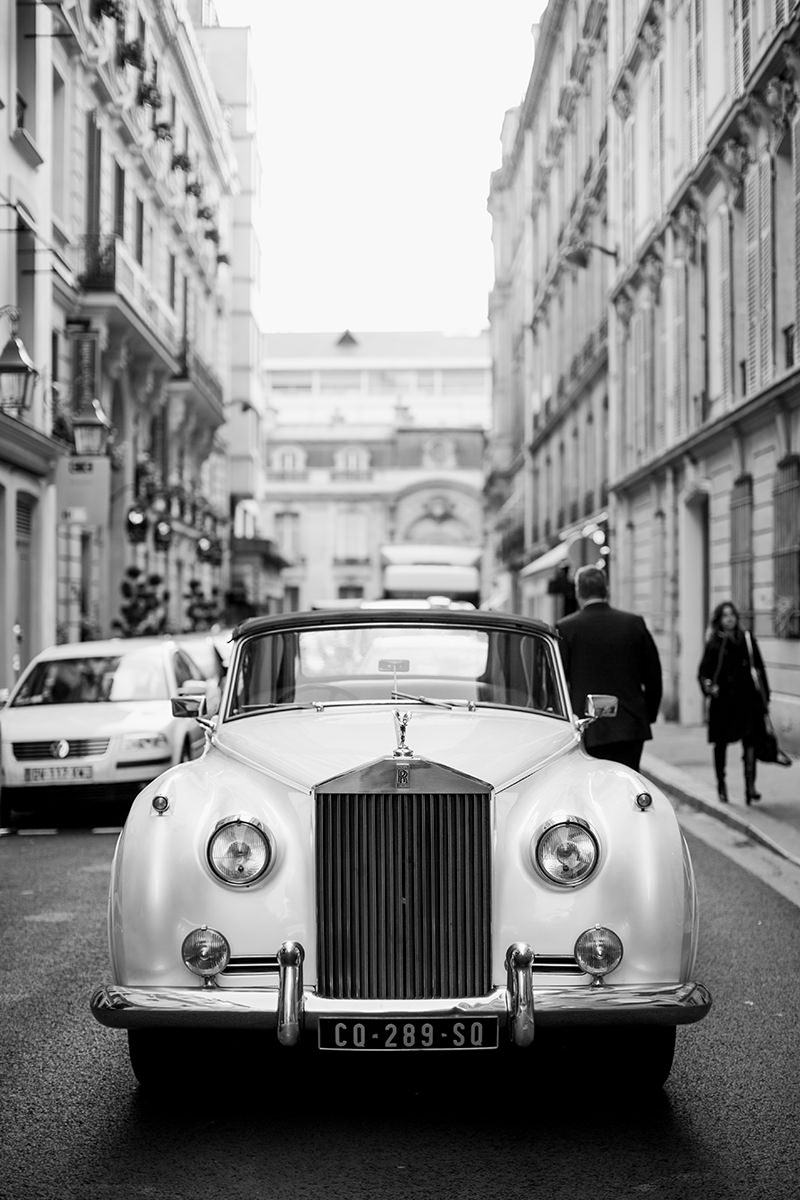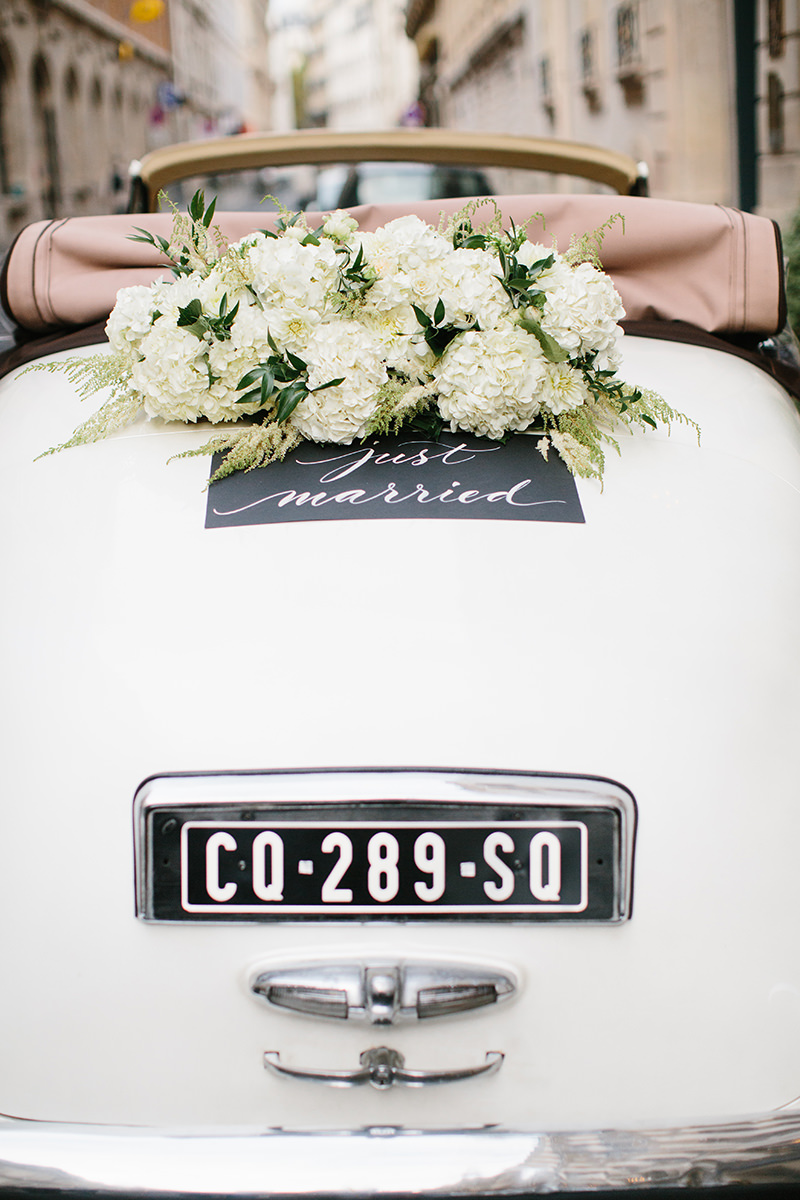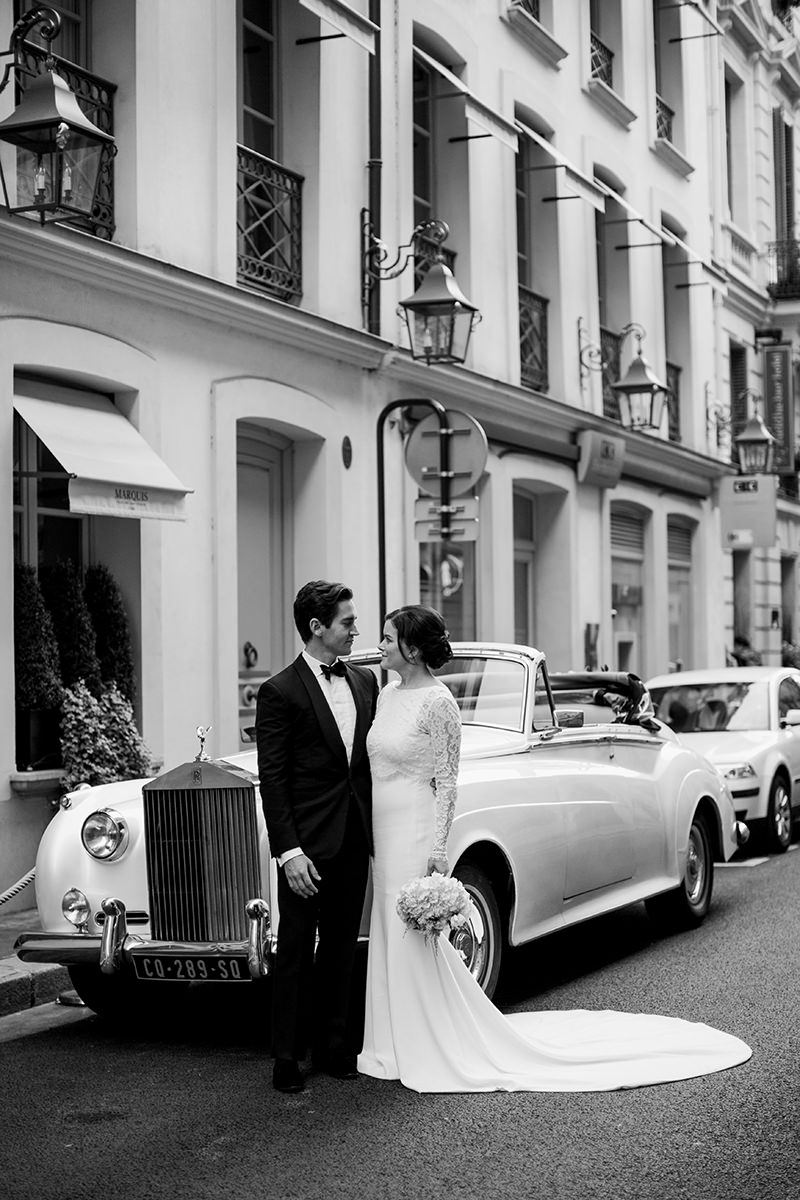 On Having Our Wedding Featured
As someone who is pretty type-A, I knew from the start that I didn't want to stress over details and photos once we were in Paris, so having our wedding featured wasn't something I planned on. We had one short meeting with our planner after arriving in Paris and devoted the rest of the weekend to our guests as opposed to wedding details.
When the team at Martha Stewart asked if I would be interested in having them send photographer and stylist, as honored and flattered as I was, I had to say no because I didn't want my wedding to feel like a photo shoot. Yes, we shot for a few hours in the city, but we were with some of our best friends, so it felt really fun and intimate. I was set on Katie shooting because I love her and her work, and I knew we'd have fun together. I did say I'd love to share my photos after and that if the wedding was a fit, I'd be happy to run it, so they ended up publishing it online. I'm so glad we did things our way and didn't stress over every detail.
The Details
Photography: Katie Kett
Event planning and florals: Luxe Paris Events
Stationery: Minted
Custom Map: Kelly Etz
Rings: Diana Rodi Hall
Wedding Monogram: Kara Anne Paper
Dress and lace topper: Lovely Bride
Conor's tux and shoes: Ralph Lauren
Shoes: Stuart Weitzman
Robe: Lunya
Hair and Makeup: Harold James
Venue: 9 Rue d' Anjou, Paris
Catering: Zia Paris
Rentals: Options Rentals
Music: We brought this speaker
Officiant: Wil Schobeiri