The Best Educational Toys For Toddlers
When buying toys for toddlers and young children, I try to think about longevity and function. That wasn't always the case, and we ended up with so many one-function toys that they tired of far too quickly. No, not all our toys are "educational" and that's fine. These are toys …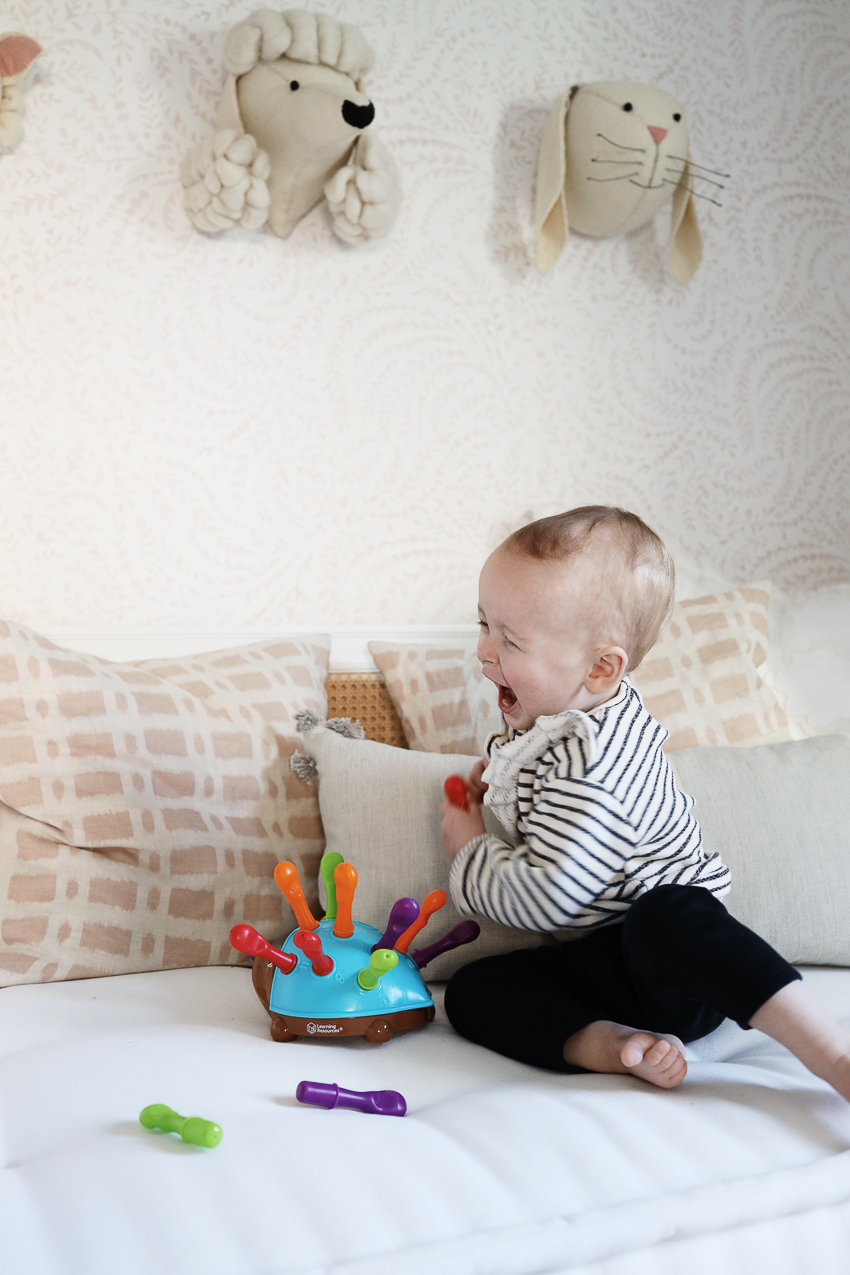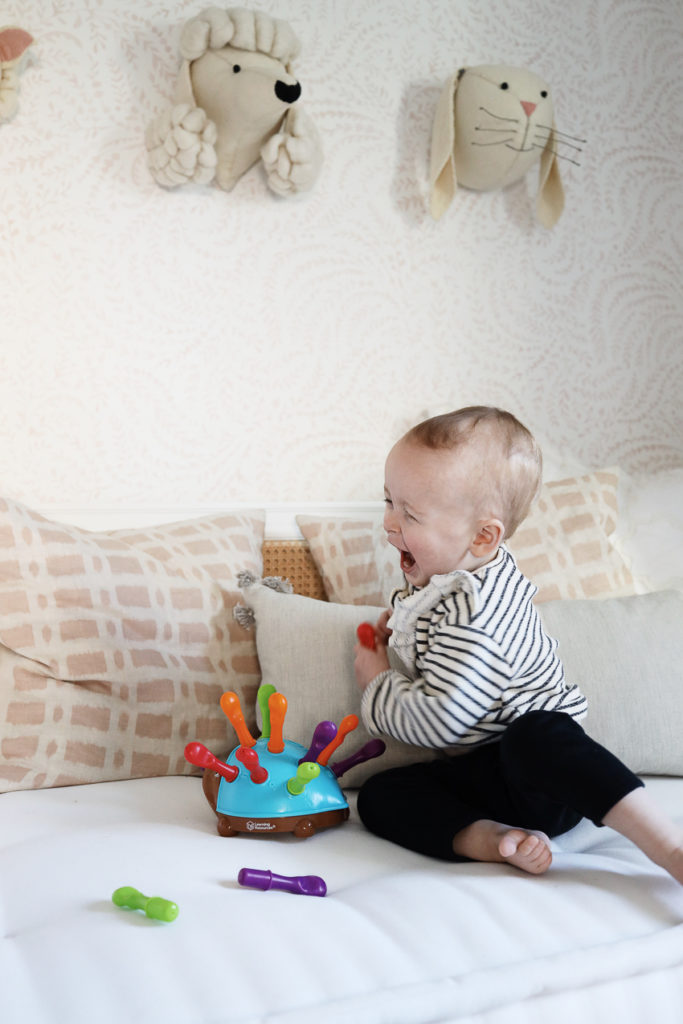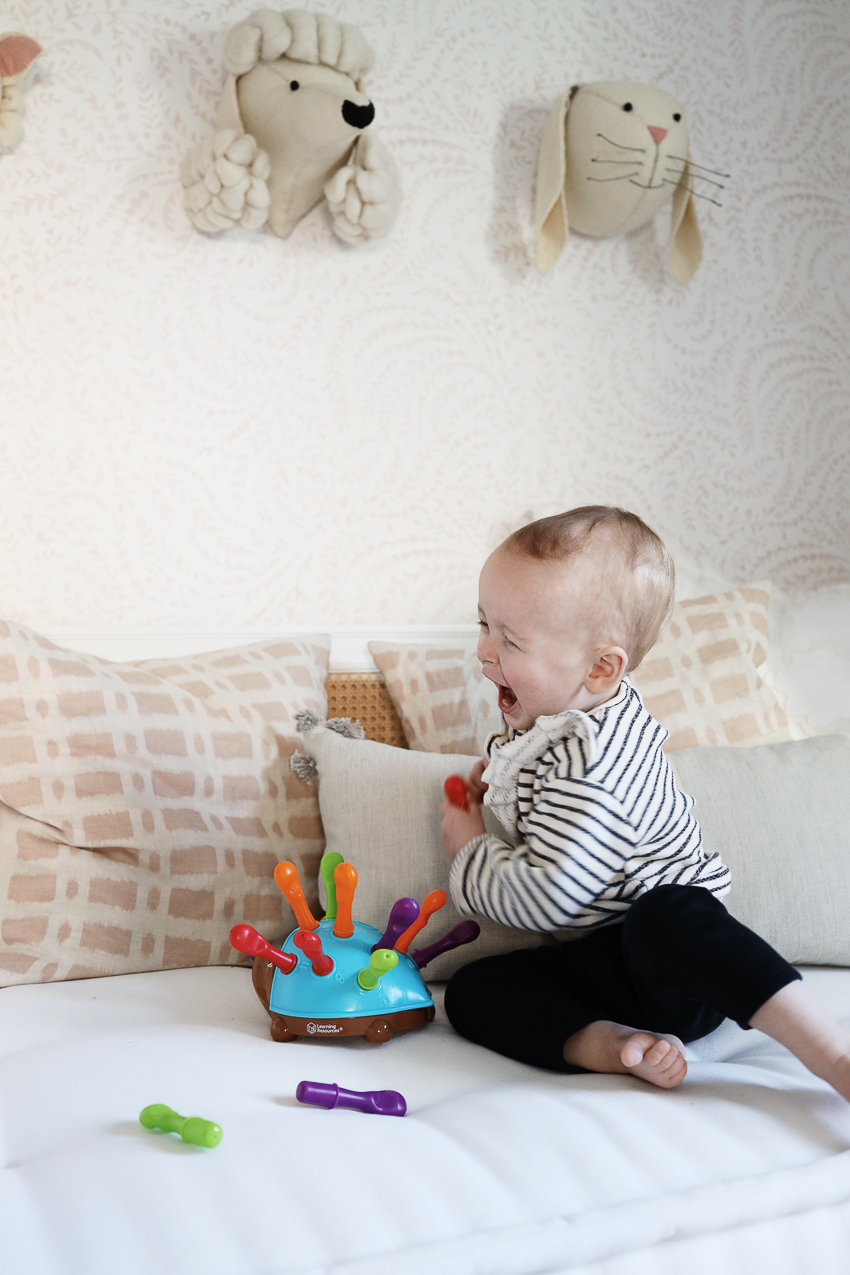 When buying toys for toddlers and young children, I try to think about longevity and function. That wasn't always the case, and we ended up with so many one-function toys that they tired of far too quickly. No, not all our toys are "educational" and that's fine. These are toys my girls (who are now 2 and 4) both loved and played with for a long time. And these are toys that (bonus!) would keep them busy and engaged. Some they have outgrown, but at 2 and 4, they still use most of these today. Here are the best educational toys for toddlers.
The Best Educational Toys For Toddlers
Playing is learning, so when your toddler plays, they're learning. You could even say that that all play is learning, and it is, but there are toys that promote development, learning, creativity, and fine motor skills, so that's what I'm going to focus on today. Are these the only toys my kids played with? No. Definitely not. Not every toy needs to be a lesson in something. But we do spend a lot of time talking, reading, and playing with toys that teach shapes, letters, and colors, but we also only spend as much time as she wants to on those things.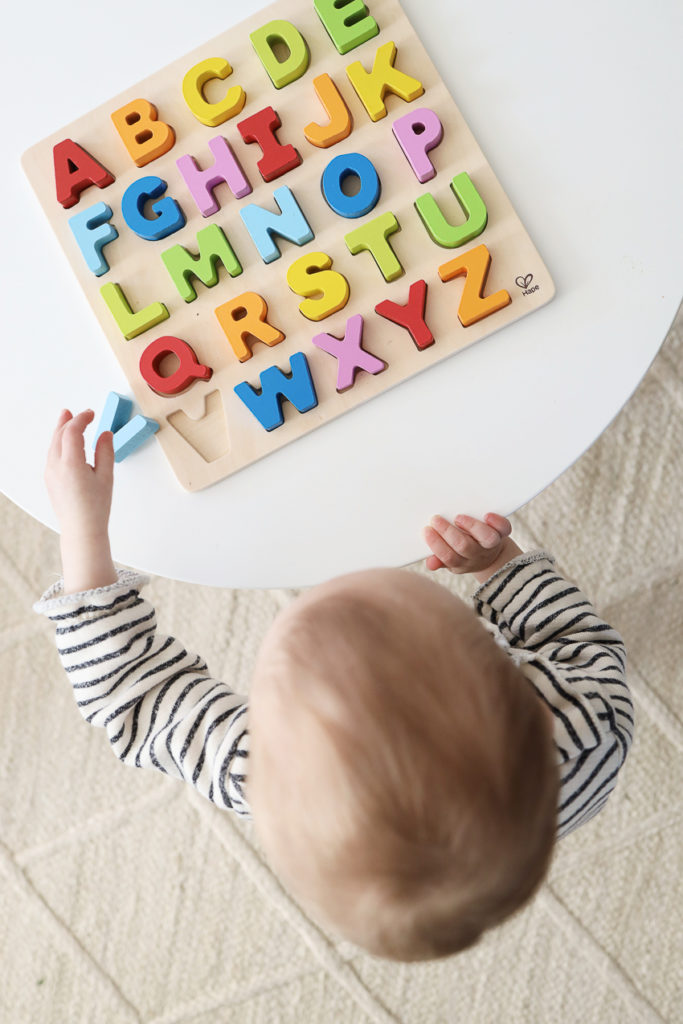 What are educational or learning toys?
These are toys that are designed to teach your children new skills like problem solving, hand-eye coordination, cognitive skills, and letter (and color) recognition. Children learn through play, and toys that encourage them to learn new things or build new skills are good for their development.
Consider toy rotation
I love rotating toys. We don't have a Montessori shelf or playroom with very few toys, but I do put a few boxes away and rotate them out every so often. When a toy disappears for a month and then resurfaces, it's fun and exciting to revisit this old "new" toy. And your child is likely to play with and engage with the toy in a new and different way. The other very obvious bonus is that this means less clutter in your home.
Here's what I have in our family room
Basket of dolls
Basket of magnatiles
Toniebox and Tonies
Basket of wooden blocks and animals
Wooden farmer's market stand with play food
A basket of figurines
So instead of having 20 toys out (even in a playroom), I have a few favorites that we keep out. When I notice the girls playing with a toy (or basket) less often, I switch things up. This minimizes a mess and helps kids focus because don't we all do better when things feel less out of control?
What kinds of toys should I look for?
Your toddler is ready to play, and this stage is all about getting their hands on everything, moving their bodies, and parallel play. I love a beautiful light wood and white toy more than anyone, but toddlers love (and need) toys with bright colors. They're drawn to those colors and can start to learn them, too. Teach your child both fine and gross motor skills with puzzles and stacking toys. It's amazing how fun a set of plastic cups can be. Look for toys that get them moving, too. Both my girls walked at 17/18 months, so I tried to introduce anything and everything that might get them moving around.
One of the biggest lessons learned when buying toys for my kids was to consider the life-span of the toy. We had so many toys that they outgrew so quickly. Or toys that seemed great but did one or two things, and weren't open-ended, so they lost interest. Those things accumulate, and before you know it, there are toys everywhere. We still have a lot of toys, but fewer large plastic ones. And the one-function toys are long-gone. Consider those big plastic Little People sets. Instead of having the big nursery, keep the babies and accessories in a basket. They'll play with it the same way, and might even create a nursery out of magnatiles or Duplo.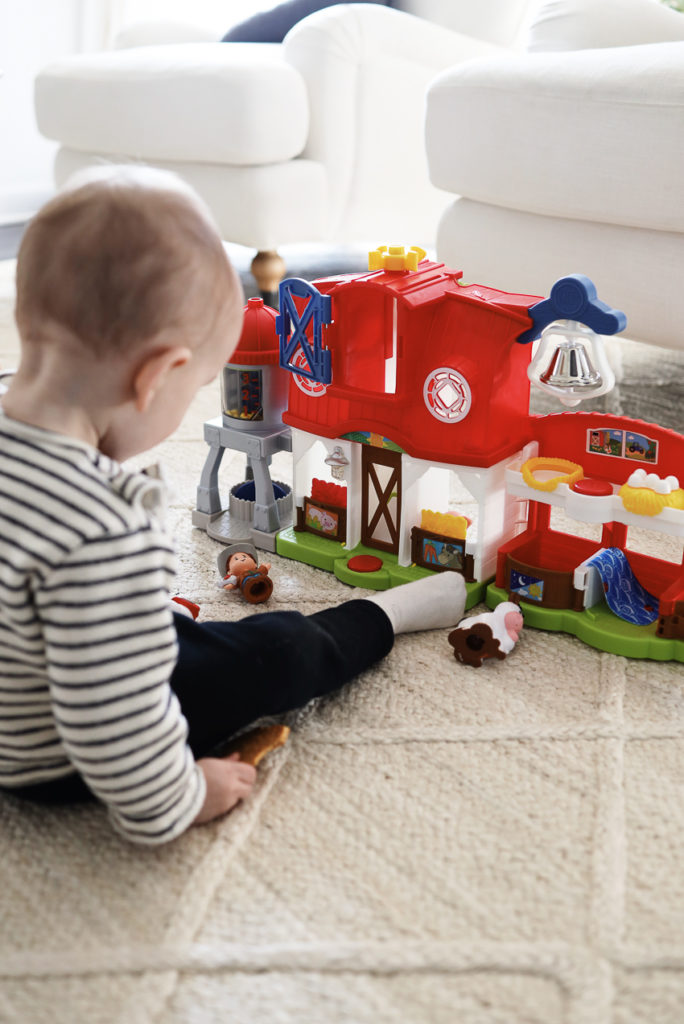 The Best Educational Toys For Toddlers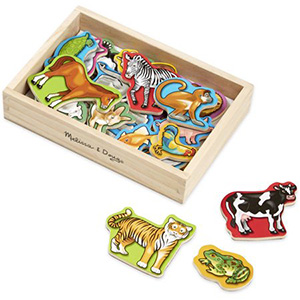 Wooden Letter Magnets
Never thought I'd be into having magnets all over my fridge but Margot LOVES them and learned most of her letters playing with these. These are a fun way to keep kids busy when you're in the kitchen and are something both our kids enjoyed at this stage.
Animal Magnets
I added these into the mix when Margot got really into animals (and animal sounds) and she loves them! Keep your toddler busy while you cook and learn animal names and sounds with these magnets.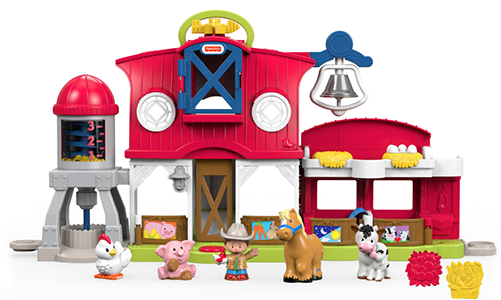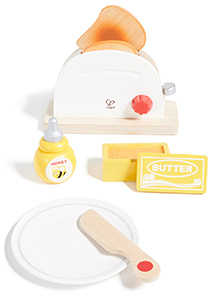 Little People Farm
This is one of the best toys out there. And no, I don't usually recommend musical, plastic toys, but this one is a gem, and it's one that my kids have used for years. It's great for younger toddlers and preschoolers, too. I found this on busy toddler and she was right about this toy. It keeps toddlers busy for forever and is great for pretend play. The playset has lights, music, and sounds, and encourages imaginative play while increasing fine motor skills.
Wooden Toaster
I'd recommend this one for older toddlers and younger children who are into pretend play. And any wooden play food will do – wooden food has been one of my kids' favorite toys since they were around 18m – 2 years old. Wooden food/kitchen toys are the best for open-ended play. Margot plays with her toaster and coffee maker almost daily and bonus – there is nothing cuter than a toddler saying honey.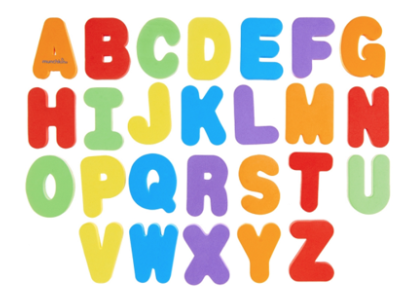 Tea Set
Green toys sets are great because they work well in the bath, pool, or at a sensory table. This set is eco-friendly and durable. It's great for little hands and sensory play (totally waterproof)! Both my kids love it. I'm calling this the best toddler gift if you're looking for a simple and affordable birthday gift. It's really great for kids of all ages.
Foam Letters and Numbers
Early learning meets bath time with these foam letters that stick to your tub. Make bath time fun while learning the letters of the alphabet, numbers, and the bright colors.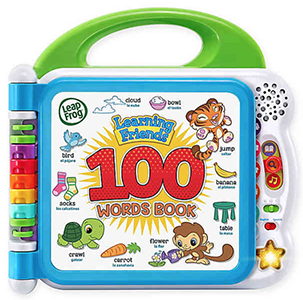 Wooden Alphabet Puzzle
I know, I know. Another Hape toy. But really, they're that good. Learn hand-eye coordination, color recognition, and the alphabet with this puzzle. and If your toddler is into their letters, they'll love this one. After sharing a few videos of my older daughter identifying letters, colors, and animals at 1.5 I received a lot of questions about her favorite toys and what we've done to help her become so verbal. And the answer? All kids are different and do things at their own place. And we play, because that's how they learn. None of her "practice" was ever forced. Margot loves her letters and colors, and educational toys are a great way to get kids learning. It's really all about following their cues, playing with the toys that interest them, and talking as we play.
Learning Friends 100 Words Book
I could keep this in the house but chose to get it specifically for the car. It's something fun Margot gets to do when she's in her car seat and like everything else in this list, keeps her entertained. It's great for keeping younger kids busy in the car.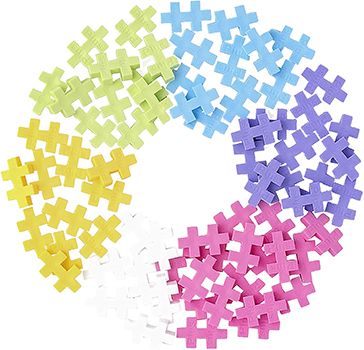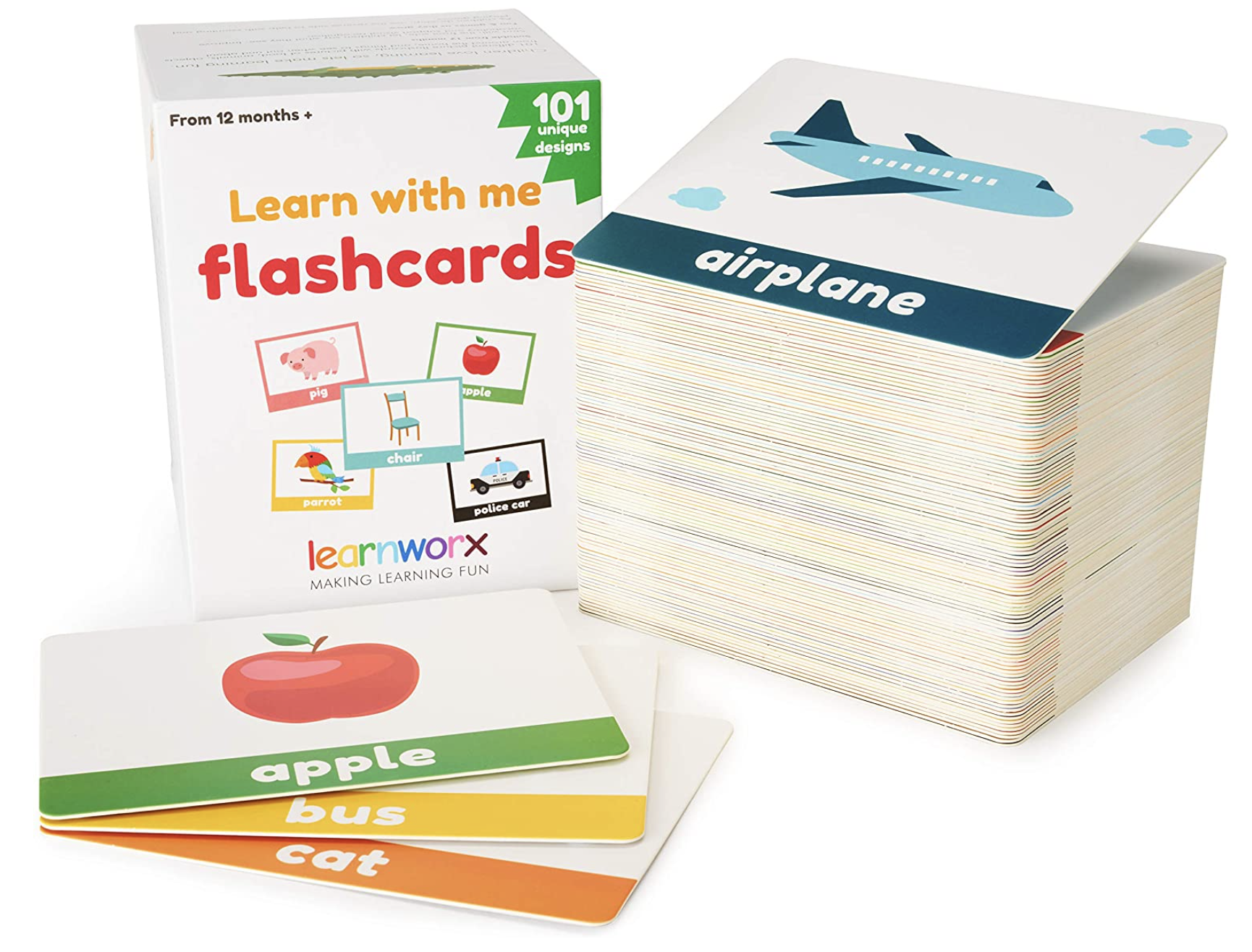 Plus Plus Blocks
The Plus-Plus BIG size is perfect for small hands. A great early learning toy for teaching problem solving, shape building, pattern recognition and the early foundations of building and design. These are designed and made in Denmark in a zero-waste, 100% wind powered facility. They're great for building, creating, and playing pretend.
Flash Cards
This set feels very much like a learning toy, but I promise you it's fun. The box comes with over 100 flash cards that include animals, vehicles, household objects, etc. The back of each card has a game that will help teach colors or numbers – these are seriously the best! We use them all the time and my girls actually love playing with them.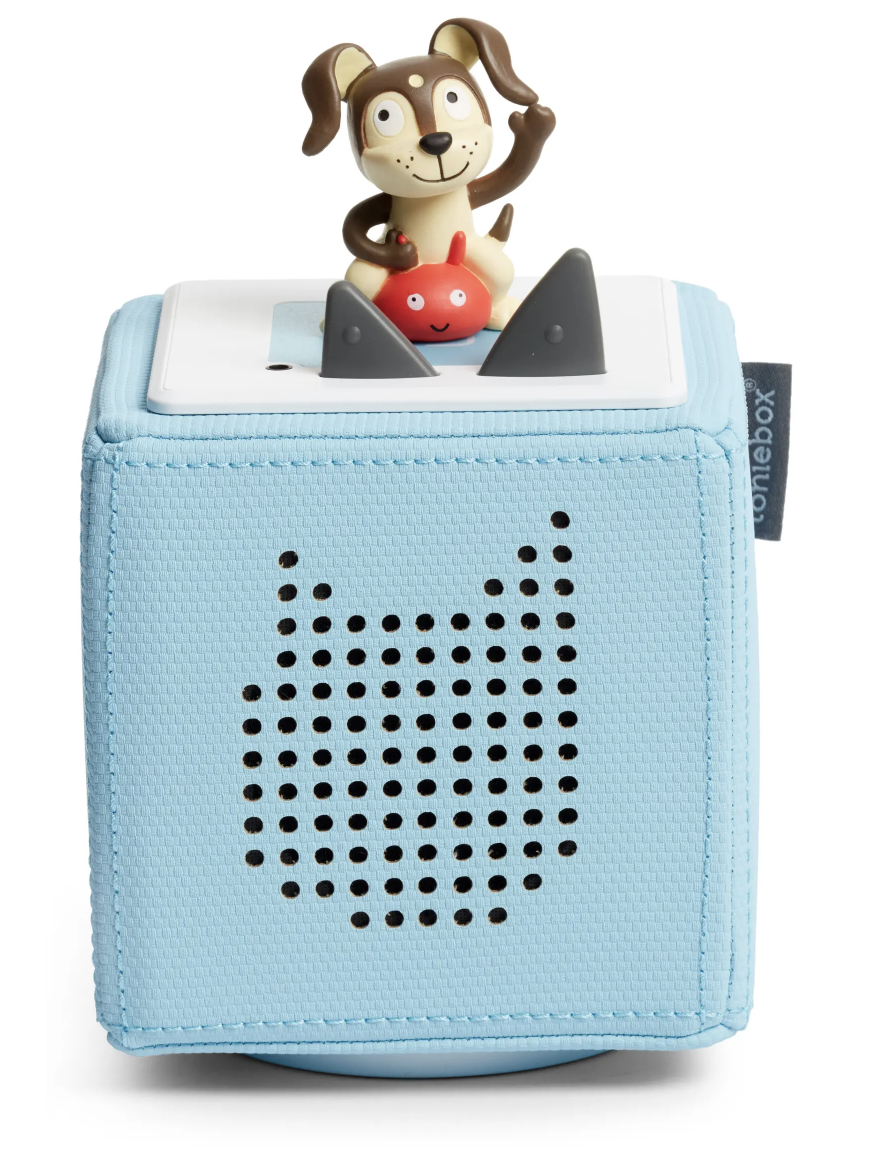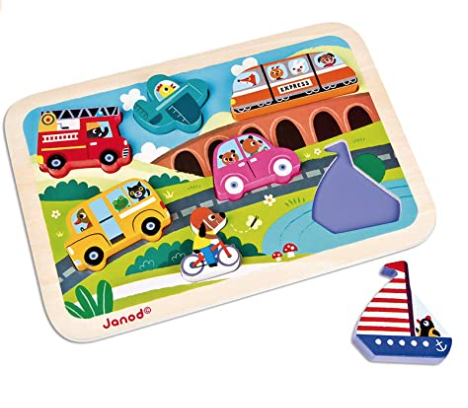 Toniebox Audio Player
This is always my #1. It's for 3+ but both girls love it. Kate doesn't try to eat the figurines so we haven't had any issues with it. Of course I'm starting with the Toniebox. The girls use it every single day and I really cannot recommend it enough. It was gifted to us but I'd buy it in a heartbeat. Encourage your child to play independently and listen to stories and songs. I love our Toniebox!
Chunky Puzzles
We have a few of these. The pieces are large enough for babies & fun for toddlers to play with, too. Learn placement (fine motor skills) and have fun with the chunky pieces, too.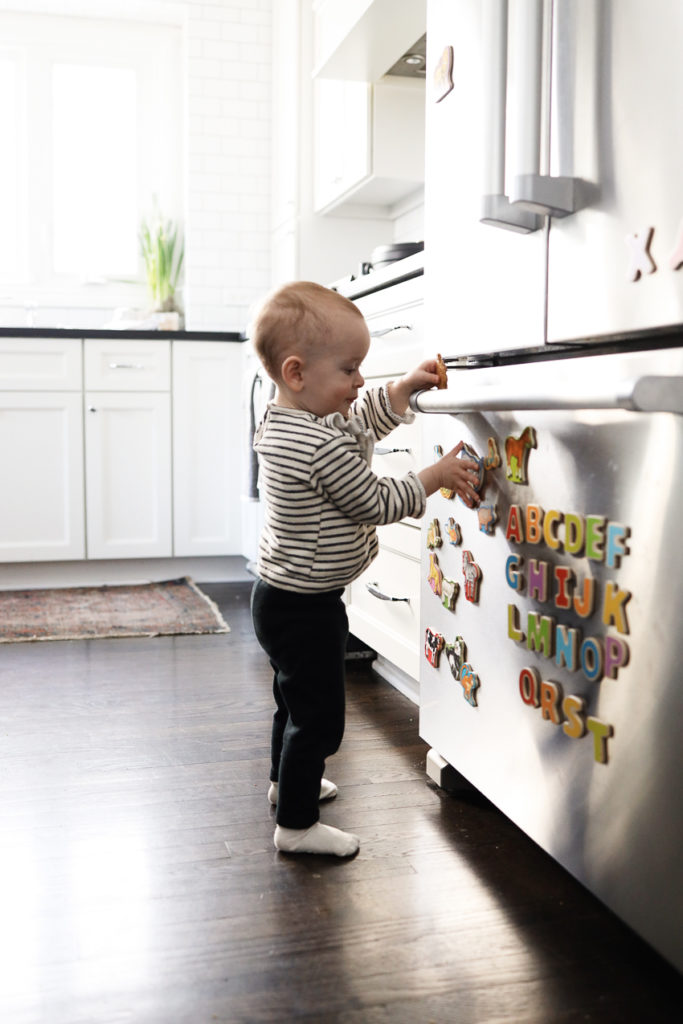 The Best Educational Toys For Toddlers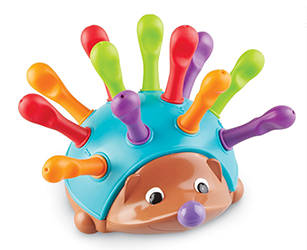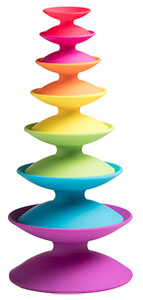 Fine Motor Hedgehog
Spike the Fine Motor Hedgehog is a great seller. Learn colors, sorting, counting, and how to place a peg in a hole (and take it out) with this little hedgehog. It's great for younger toddlers (they no longer played with this by the time they were 2), but it's fun and affordable, and a great learning toy. I probably introduced this one a little too early (at around a year old) but within a few months she had gotten the hang of it. Margot probably uses it less now that she's mastered it, but it kept her occupied for a while, so I'd recommend it.
Stacking Spoolz
Roll and stack these brightly colored spools any way you want. The possibilities are endless. Stacking was not my first daughter's thing, so if your toddler struggles with stacking or isn't interested in it, I highly recommend these colorful spools.
Counting Caterpillar
This is one of the best learning toys – and was a favorite toy at our house for years. The pieces are ideal for small hand. I got this before my oldest daughter turned 1, and the solid wood pieces the perfect way to learn important skills like stacking, learning colors, and counting. Highly recommend it, and it's under $10!
Magnetic Building Blocks
I just love Magnatiles. They are one of my favorite open-ended toys that spark imaginary play. A great toy for critical thinking – learn colors and stacking, and create castles and cities. It was a while before my older daughter got really into building with Magnatiles, but once she did, there was no turning back.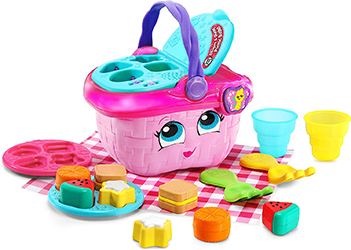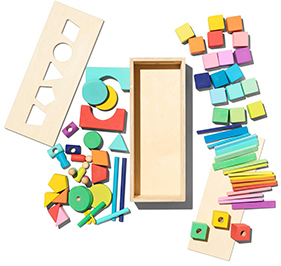 Picnic Basket
My kids saw this toy at a friends house and their mom told me it's one of their most-used toys. So I bought one, and they use it all. the. time. Learn different shapes with shape sorters, and both social skills and imaginative play. My 2 year-old loves planning picnics – and loves to serve food and drinks. Clean up is actually fun. And yes, it sings and makes noise, but it's worth it.
Wooden Blocks
This 70 wooden block set is so much more than just wooden blocks. These blocks work with each other in more than 20 stage-based activities. It's a car, shape sorter, ramp, and wooden string toy. Years of learning through play, crafted by child development experts. Build a car, city, towers, or thread with string.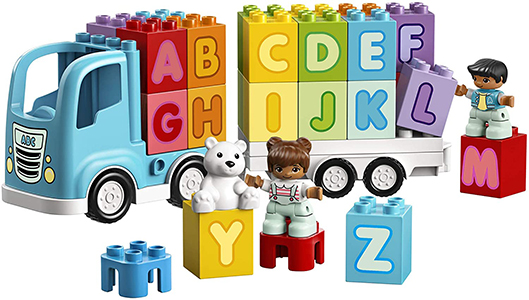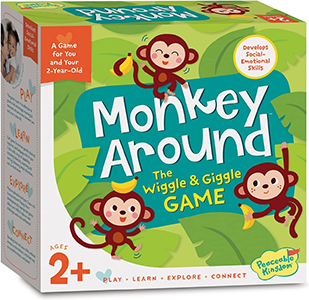 Duplo Alphabet Truck
Your toddlers will learn their ABCs, building, stacking, and imaginative play with this alphabet truck. Improve fine motor skills, letters, and colors while stacking blocks on to the truck. Duplo blocks are recommended for 18m+ and my 4 year old still loves them, so these are toys that will last.
Monkey Around Game
Cards prompt your child to do simple movements like high fives and jumping. Children learn gross motor skills, hand-eye coordination, imitation, vocabulary and social-emotional skills while playing this game. It's a fun way to engage with your toddler through very simple play.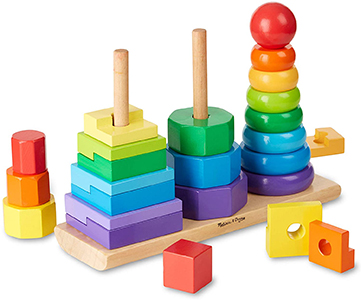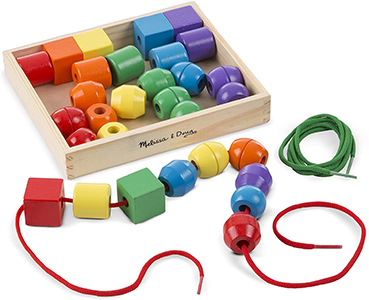 Wooden Stacker
One of these stackers is a bit more advanced but as I've mentioned, I really like toys that toddlers will grow into. Younger toddlers can learn to stack the simpler shapes, count, and learn colors.
Wooden Lacing Beads
Both my girls enjoyed playing with these at 1.5 and 3.5, so again, a toy that your younger toddler will play with for a while. I really like these as a prerequisite to making necklaces with smaller beads, which my now 4 year-old loves to do. Watching an 18 month old string giant beads is even cuter than you might think.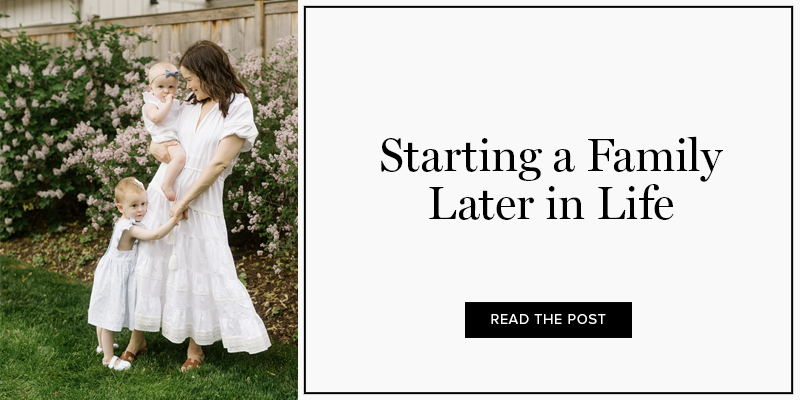 This post contains affiliate links. If you purchase something using my links, I may earn a small commission at no cost to you.