Toys That Are Safe for Younger Siblings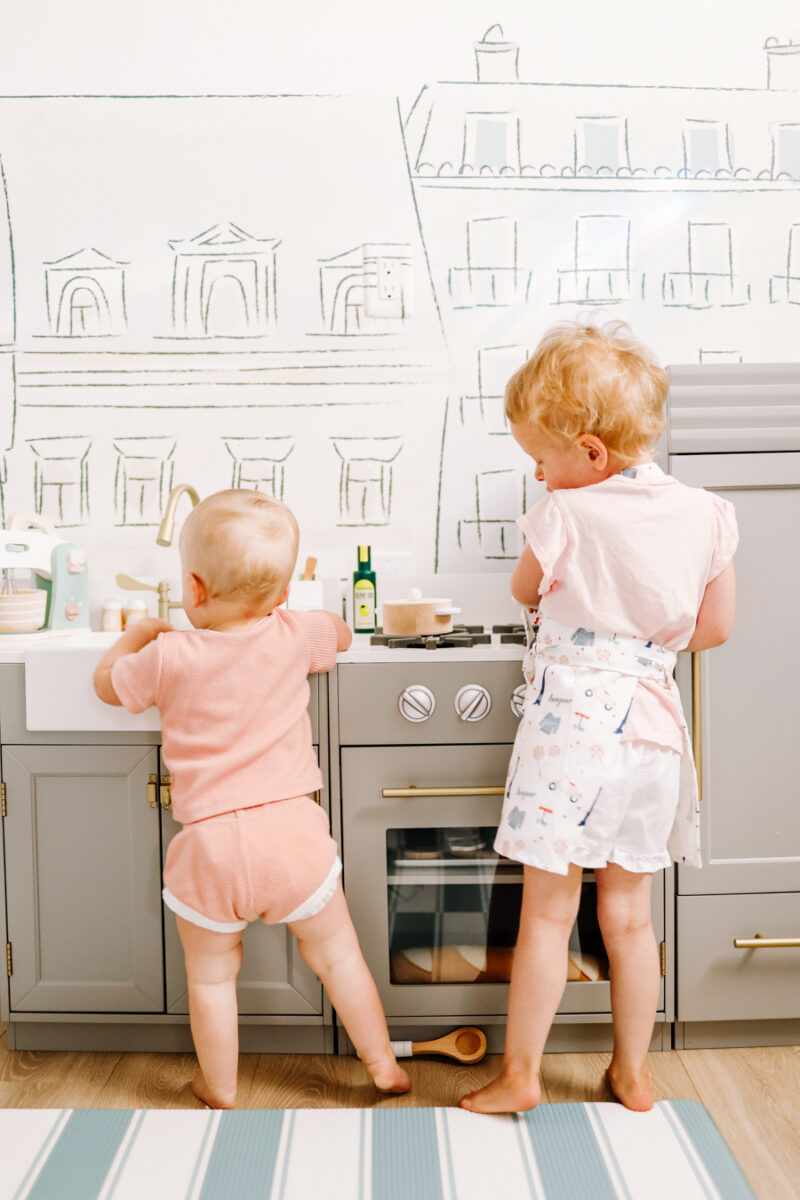 At around 2.5, Margot got very into "tiny toys" – mainly her mouse house accessories and sensory clay kits. She is allowed to play with them while Kate naps and we always keep a close eye on her because you just never know. Right before Kate started crawling, I went through all of Margot's toys and stored everything that might not be safe for Kate. The ideal baby and toddler toy is large enough that it cannot fit into this testing tube. A few months ago, Kate got the cap off of a toy medicine bottle and had the entire thing in her mouth. It was fairly large so I don't know that she could have swallowed it, but it was still scary.
Since we leave toys out and want to encourage the girls to play together, we needed a few things the girls could both (safely) play with. Some of these toys are recommended for ages 3 and up so a reminder that you should always watch your children while they play. Here are the toys that our 17 month and almost 3.5 year old love to play with.
Toys That Are Safe for Younger Siblings