Gift Guide for Toddlers and Little Kids: Our Favorite Toys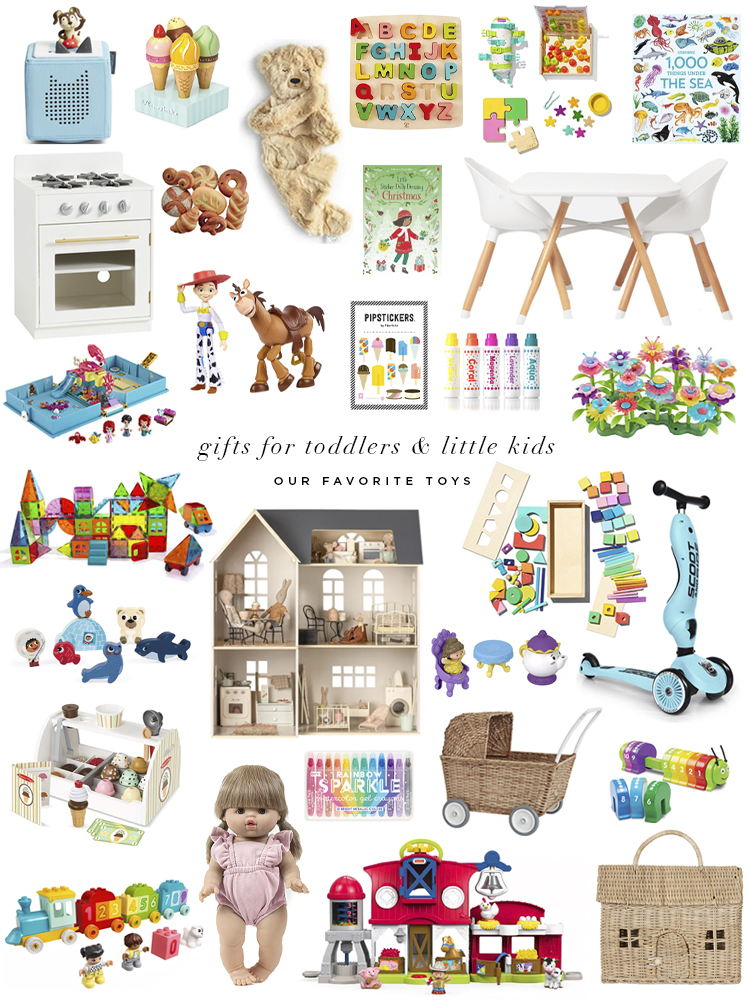 I still have a few more gift guides coming out 🎅🏻 and am especially excited about this one. These are all toys we own or very similar versions of the kinds of toys we play with. My girls are 16 months and (almost) three and-a-half, and it's so fun watching them play together. Some of these toys have small parts that I put away to keep things safe for my youngest, but for the most part, they're toys both girls can use.
The #1 gift on my list this year is the Toniebox audio player. The brand did gift it to us but it is 100% worth the money and I'd buy it over and over. Nothing have ever provided that much entertainment. Kate started using it at around 14 months (I think?) and can play with it independently. I've heard from parents with kids as old as six who love it. Margot will take it into her bed for quiet time for an hour and just hang out listening to stories. It. Is. Magic.
I only recommend products I love, and if you buy something using my links, I may earn an affiliate commission (at no cost to you).