Quick and Easy Holiday Entertaining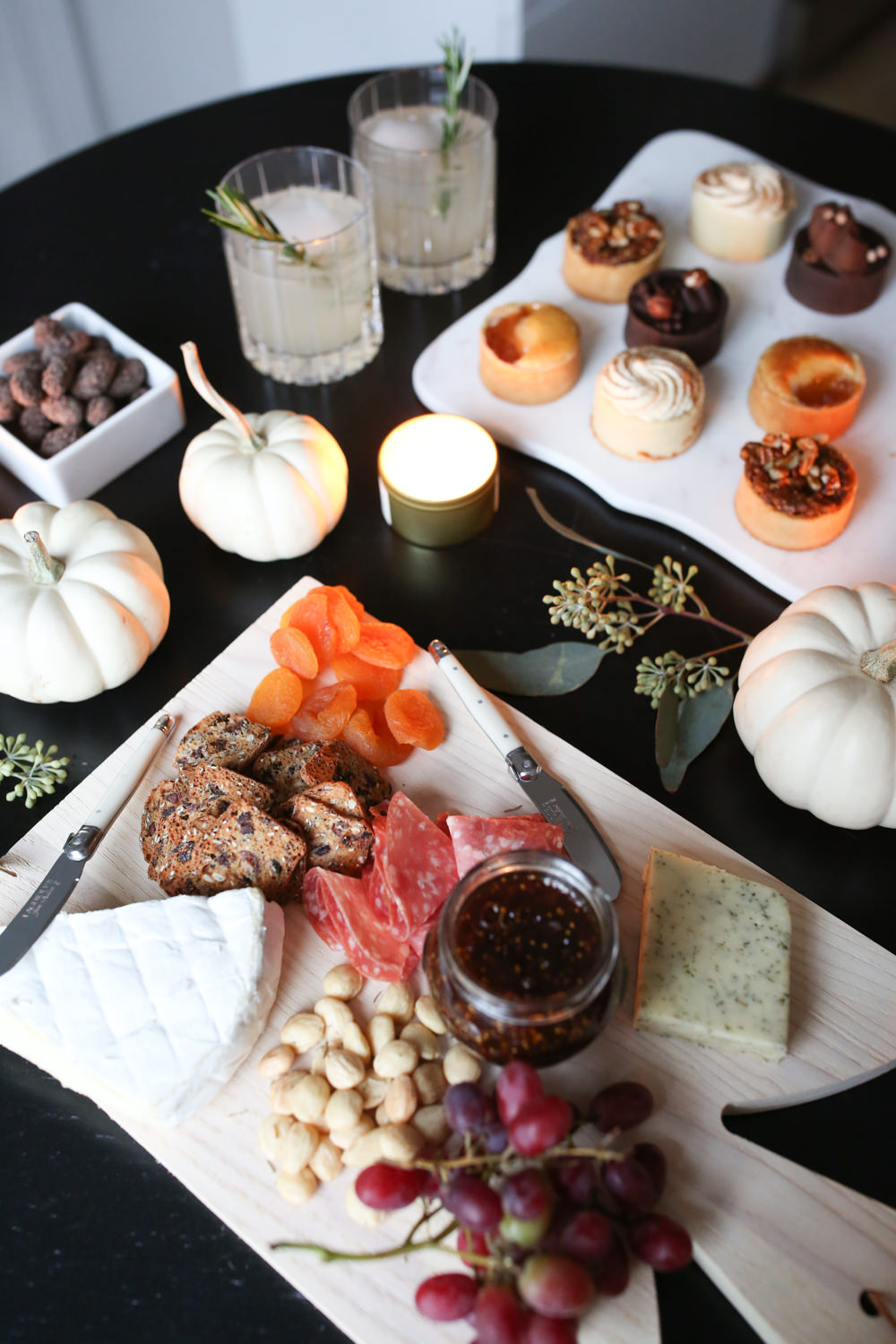 I love entertaining but the thought of really putting time into throwing a party completely overwhelms me – especially right after a busy work week. Baking, cooking, and styling are fun but it can all feel like so much work and can be very stressful. Here are some tips for quick and easy holiday entertaining.
Quick and Easy Holiday Entertaining
Every year, I say I'm going to throw a Friendsgiving and 5 minutes later realize it's too much work and give up. This year, I decided to throw get together for friends and am so glad I kept things simple (like I always do). I was able to put it together after work and everyone had a great time.
I'm excited to partner with American Express to share a few tips for throwing a quick, easy, and last-minute party. I used my Blue Cash Preferred Card to get 6% cash back at grocery stores, 3% on gas and department stores, and 1% on everything else – so not only was this easy to throw together, but I got cash back doing it. I've talked a little bit about my finances before, and I'm all about taking advantage of a credit card with great benefits.
Here are a few tips for throwing your own quick and easy party this holiday season.
MAKE A CHEESE BOARD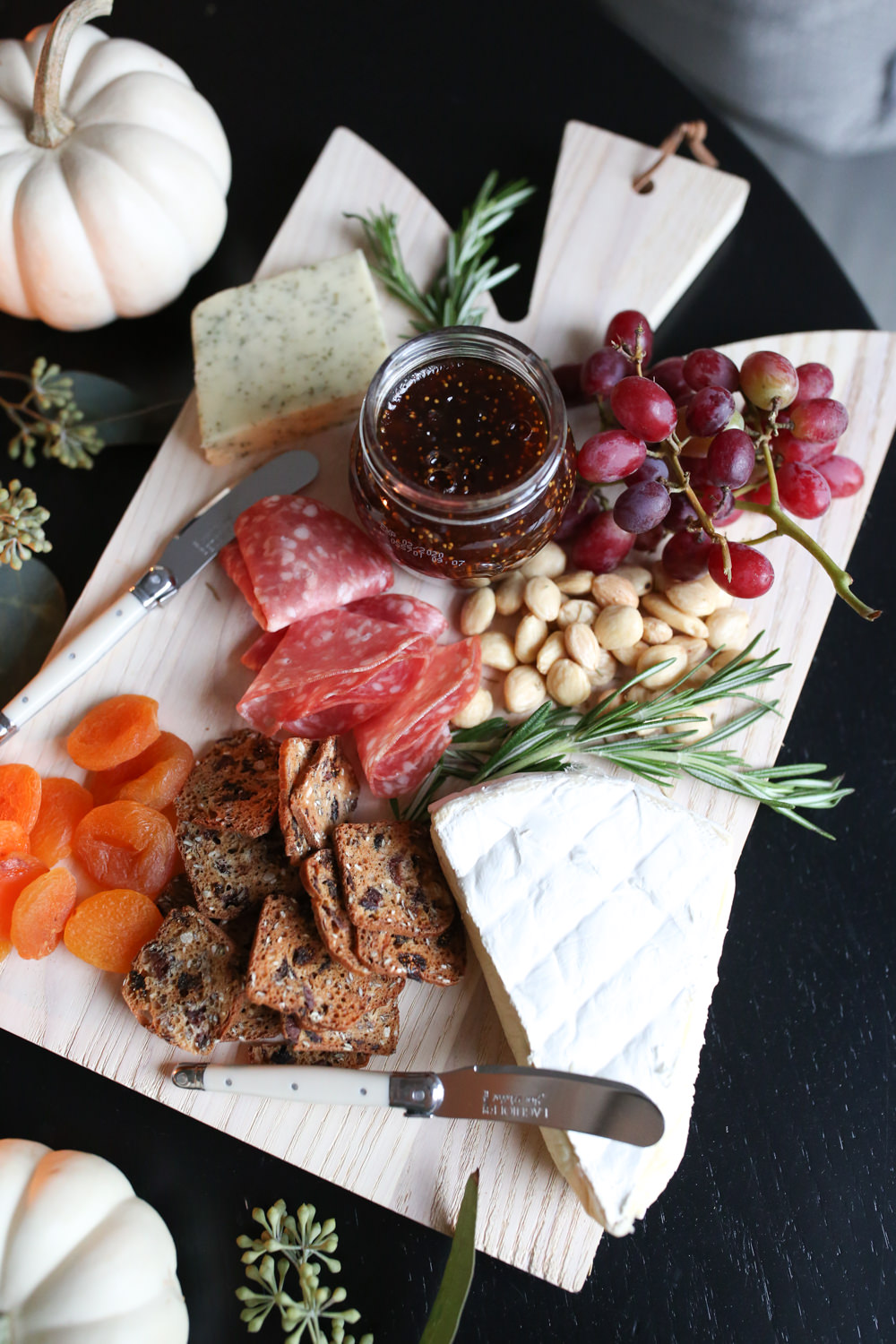 Cheese boards are so easy to make, and it's pretty easy to make them look a whole lot fancier than they really are. Buy a few favorite cheeses (word to the wise – always include manchego), grapes, fig spread, almonds, crackers, and meat. Don't forget the rosemary! You can put one of these together in a matter of minutes. Not a bad spread, right?!
PICK UP READY-MADE APPS AND PASTRIES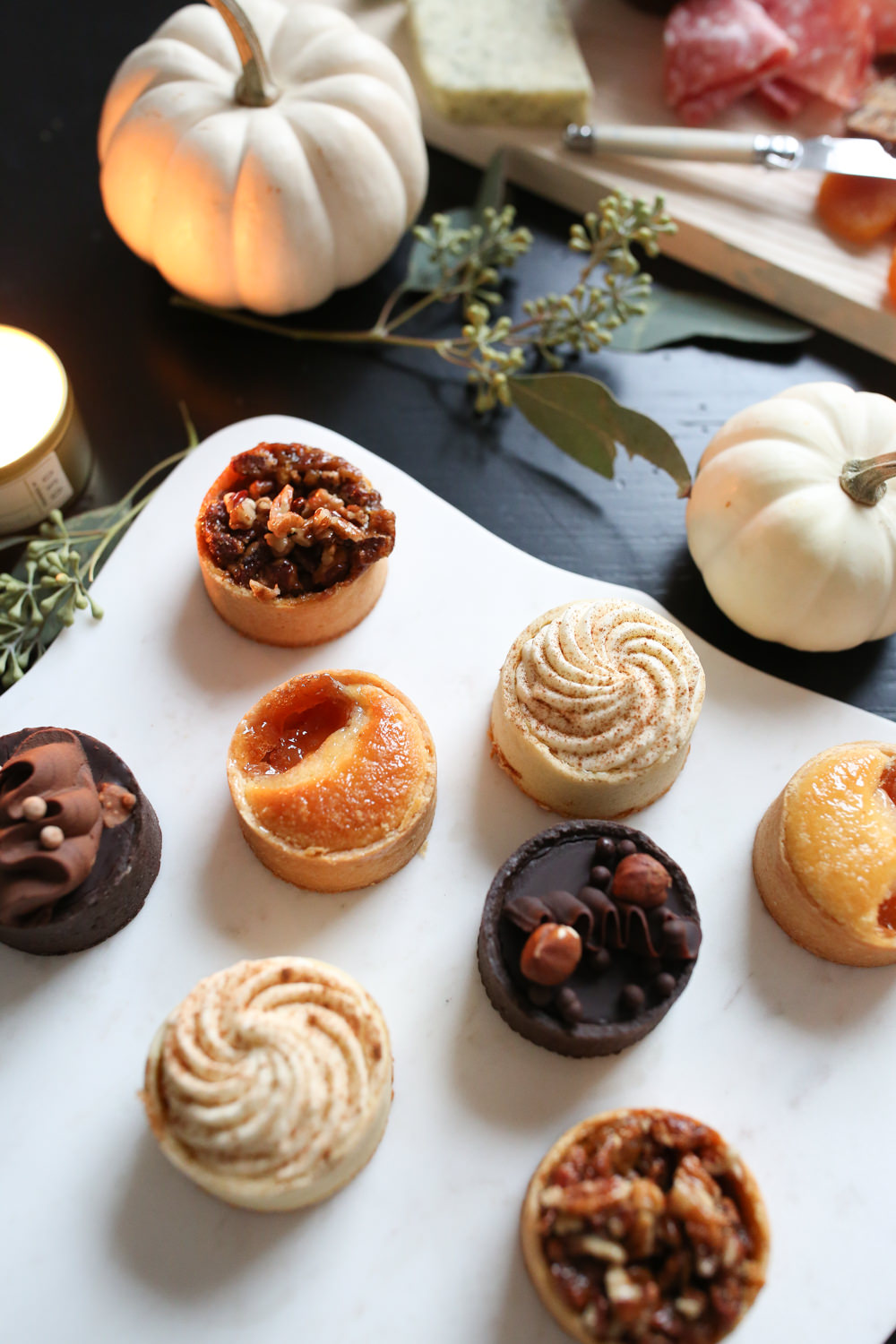 This post should really be called "the lazy girl's guide to entertaining" because I had this plan to bake mini pies, and then I was over it and ended up buying pastries at the grocery store. Baking would have been cheaper, but I had a really busy work day and zero time, so spending a little extra money and also having the security that the treats would actually taste good (because odds are 50/50 when I bake) felt worth it.
I also picked up some frozen appetizers and popped them in the oven right before everyone arrived. The pastry bites with feta cheese and caramelized onions are always a hit! Can't recommend them enough.
KEEP DECOR SIMPLE

Pumpkins, greenery, candles, or some simple flowers are all you need for a pretty tablescape. I recommend investing in a cheese board or some simple white serving pieces, too. For more food and decor hacks that will up your hostess game, check out americanexpress.com/friendsgiving.
MAKE A COCKTAIL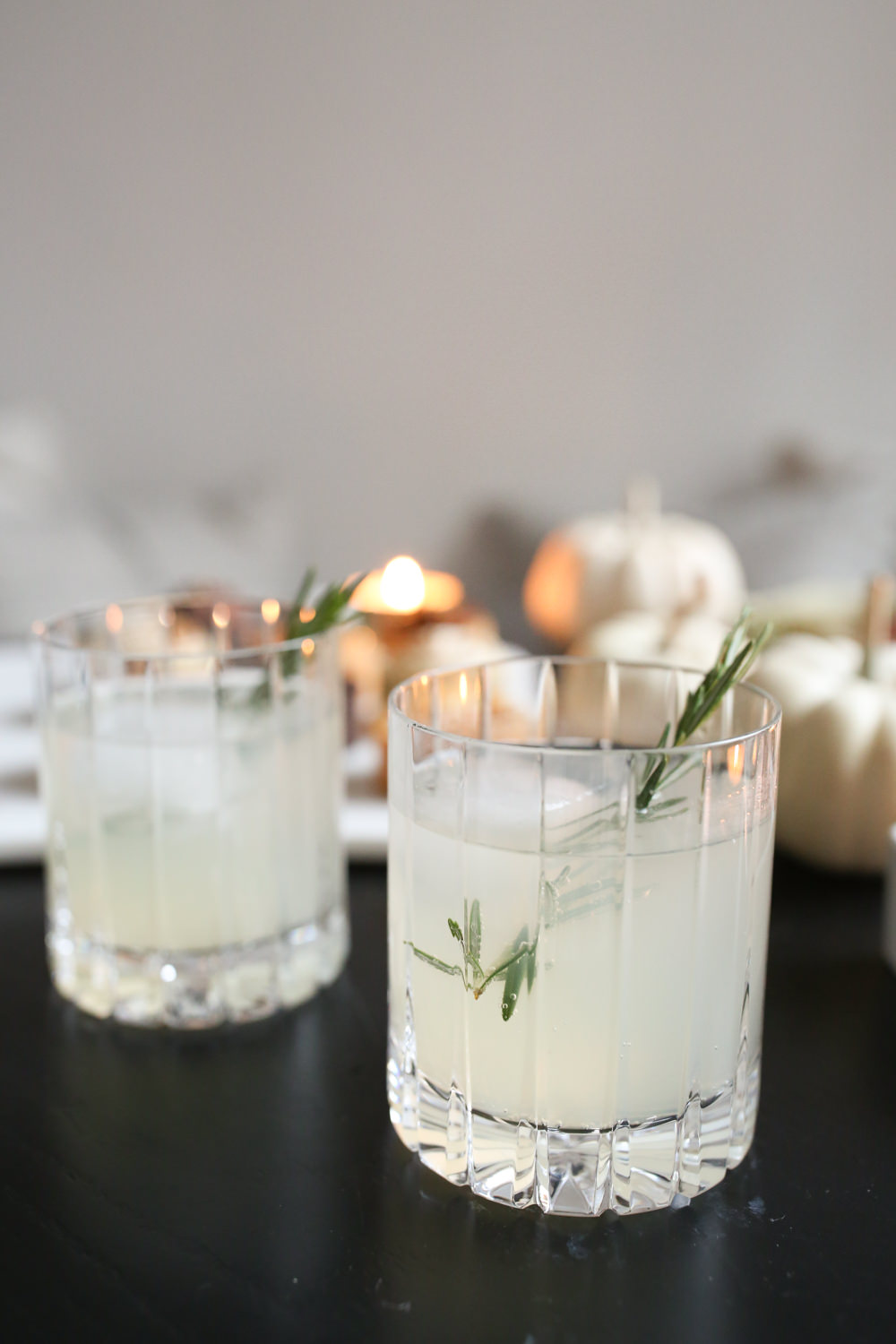 I usually serve wine but if you're feeling fancy or want to feel like you really did something since almost everything else was ready-made, find a simple cocktail recipe for the evening. I mixed bourbon, pear nectar, a little ginger ale, and agave and voila.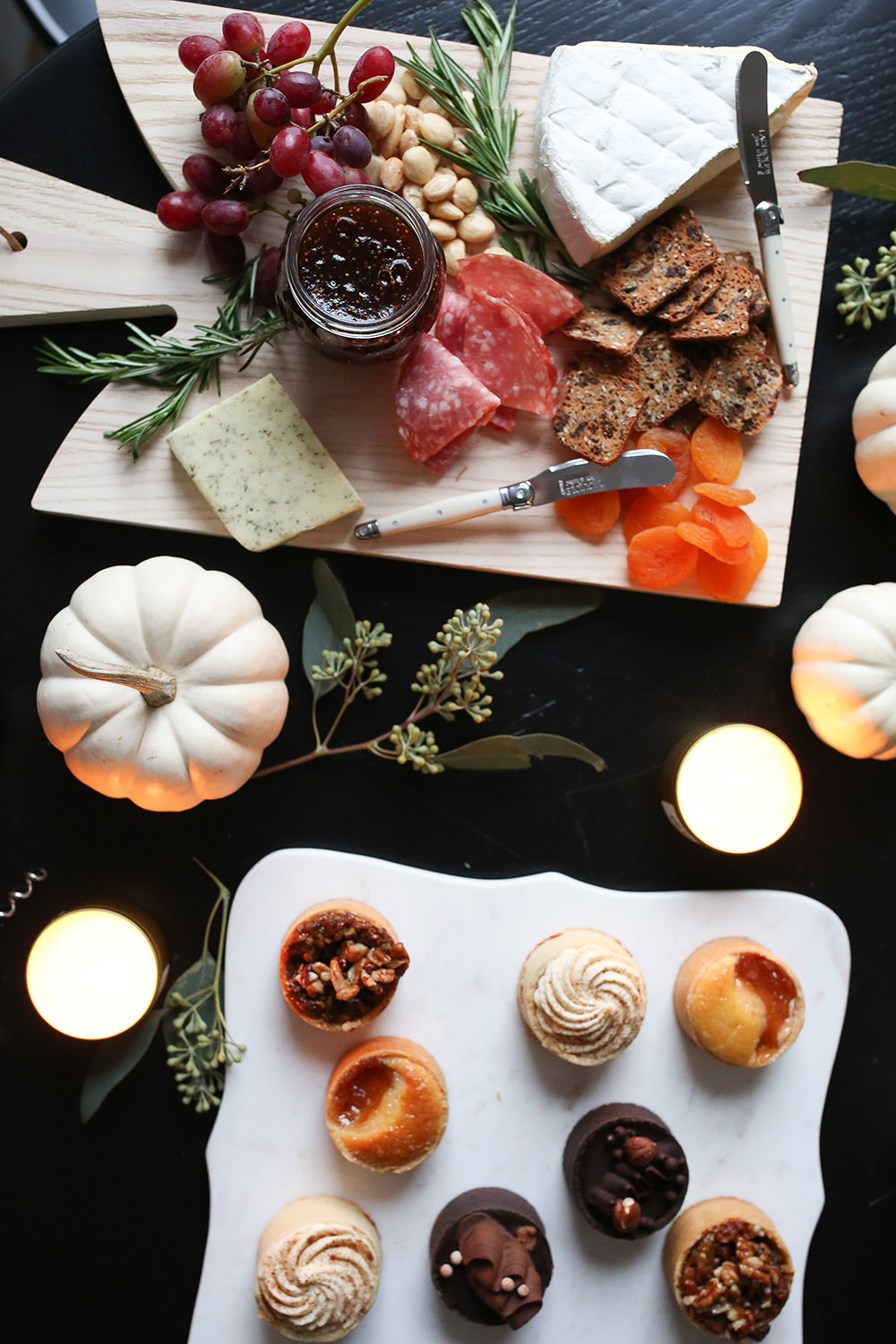 This post is in partnership with American Express as a blogger ambassador for Blue Cash Preferred. All opinions are my own.