6 Things Every Entrepreneur Needs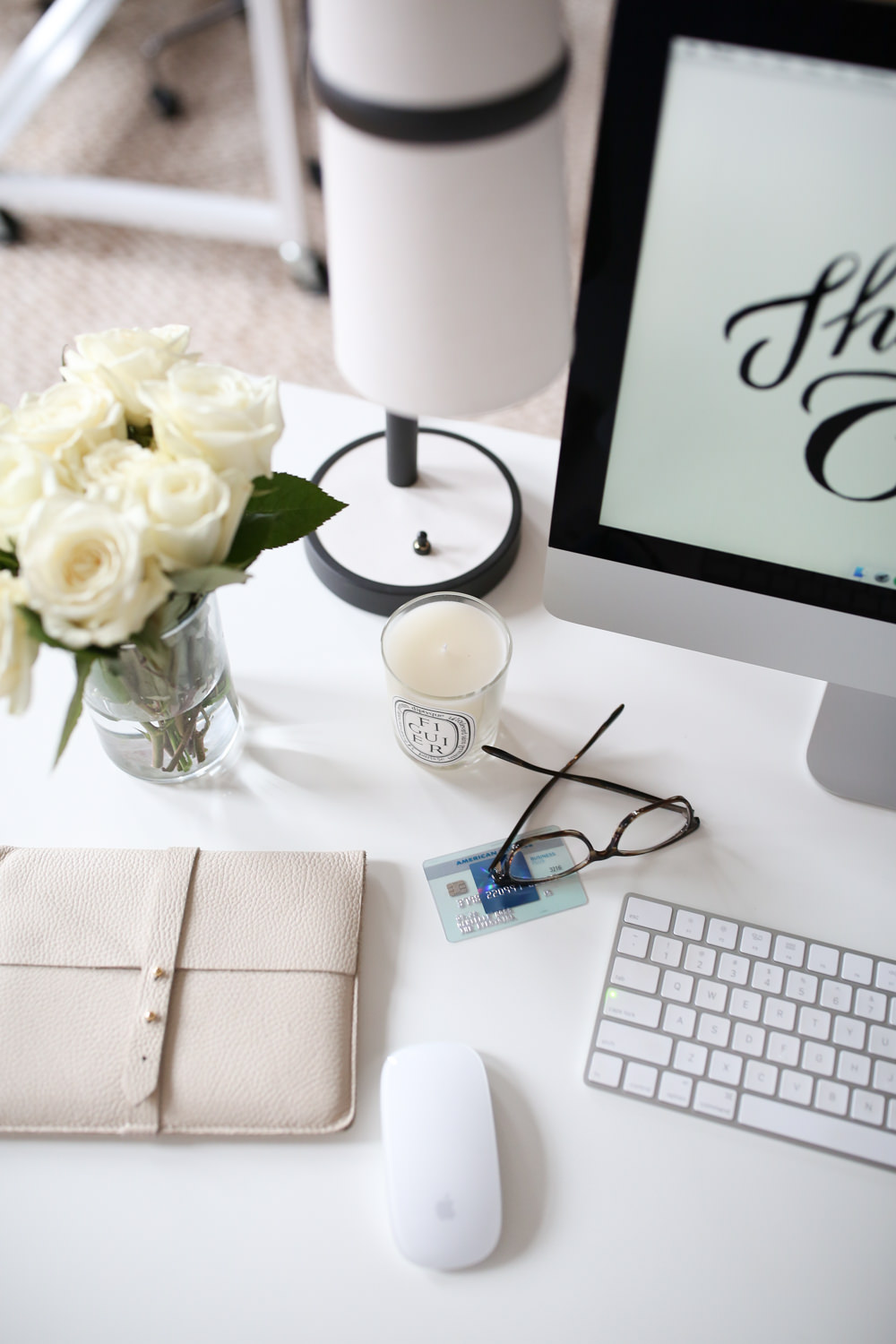 A few weeks ago, I talked about the things every entrepreneur should do when they're just starting out. The list can feel sort of endless and it's scary not knowing exactly what steps to take to make your business grow. But there's a whole other series of things to consider when starting a small business. Today I'm excited to partner with American Express Blue Business Plus again – this time, to talk about the things every entrepreneur needs.
6 Things Every Entrepreneur Needs
A name
Naming your business is one of the most important things you'll do. It should be easy to pronounce, remember, and spell. No pressure, right? Once you have chosen a name for your business, check to see if it's trademarked or currently in use, and make sure your domain is available (and not $18,000). Then register it.
There was a crazy amount of back and forth and after throwing names like Adler Gray (Great name for an interior design firm), The Southport Stop (what?), and 22 into the mix, we landed on The Everygirl. The domain was cheap (only $20 while some were in the thousands), easy to spell, and no one had registered it as a business name.
A friend connected me with his attorney who helped us get our LLC set up. There was a ton of paperwork that I honestly don't remember because it was well over half a decade ago, but we got our LLC up and running and immediately opened a business checking account under our LLC.
An online presence
Earlier this year, we relaunched The Everygirl and I relaunched my personal blog. When it comes to running an online business, having a site that's easy to navigate is everything. Even if your business isn't based online, you should consider investing in a portfolio or landing page that people can check out. You don't have to spend thousands of dollars to do it – there are some great WordPress and Squarespace themes (I've used both) out there.
When it comes to social media, we don't all need to be on every platform. It's best to start with 2 or 3 that are right for you and do them well. Not social media savvy? Take a course, find accounts you love and figure out why you love them.
An accountant
My first accountant was the worst and told me I owed thousands less than I did – only to come to me with the real number on tax day. Then we I hired one for The Everygirl and he both overcharged us and made us feel stupid on a very regular basis.
One day, I was complaining about him to a friend and she told me to call her accountant. It's been a few years and we love working with him. He then recommended a bookkeeper who has helped us with invoicing and both monthly and annual reports to track spending and income. This has helped us stay accountable month-to-month, and our accountant is always there to answer questions about anything and everything.
People who get you
Whether you're in the same industry or not, I can't stress the importance of having friends (and a partner/spouse) who get how passionate you are about what you do. I'm so lucky to have a business partner and team to share everything with, but it's been so important – at least for me – to have friends outside of work who will support me through everything. They're the ones who will be especially understanding when you can't hang out because you're working all weekend. You don't need to be in this alone.
A company credit card
When we first started out, we (I can't believe we did this!) used our debit cards to pay for everything. I am all for living debt-free but not getting points for purchases and not being able to properly invest in your company is not the best way to grow.
When booking flights for business travel, relaunching our website, or purchasing supplies for photo shoots, the American Express Blue Business Plus has been there to help us grow our business. Once we finally opened a company card, growing our business got easier. It's the only no-annual-fee small business credit card from a major issuer that offers 2X Membership Reward Points on the first $50,000 in everyday purchases each year (with zero category restrictions), with 1X MRP thereafter. The card has a 0% introductory APR on purchases and balance transfers for 15 months, and expanded buying power above the credit limit for larger purchases.
A solid elevator pitch
Oh man. I can't tell you how long it took me to get to a point where I could confidently and breezily tell people what I did. People are going to ask you what you do and they'll have a million more questions when they find out you work for yourself, so know how to quickly, clearly, and confidently communicate what you're about.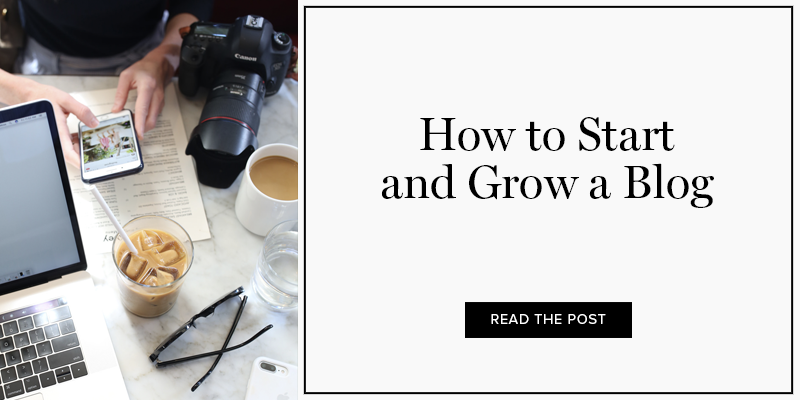 This post was sponsored by American Express – a company and card that's a part of my everyday life. All opinions are my own.