Family Halloween Costume Ideas
I never thought we'd do costumes for the whole family, but becoming a parent changes you. There's a 12′ skeleton outside my house, bats all over the entry and fireplace, hanging witch hats, and ghosts. My first Halloween as a mom, I waited until everything was sold out and dressed …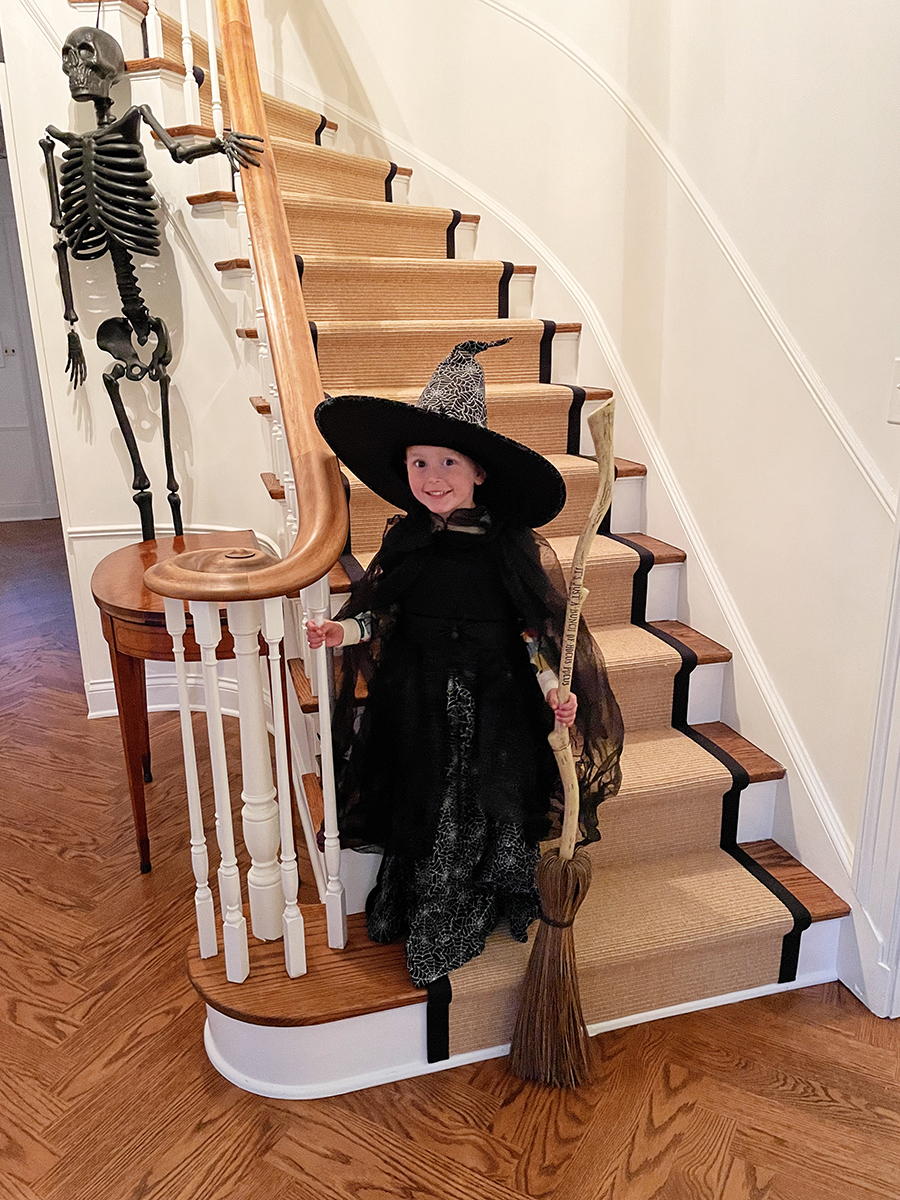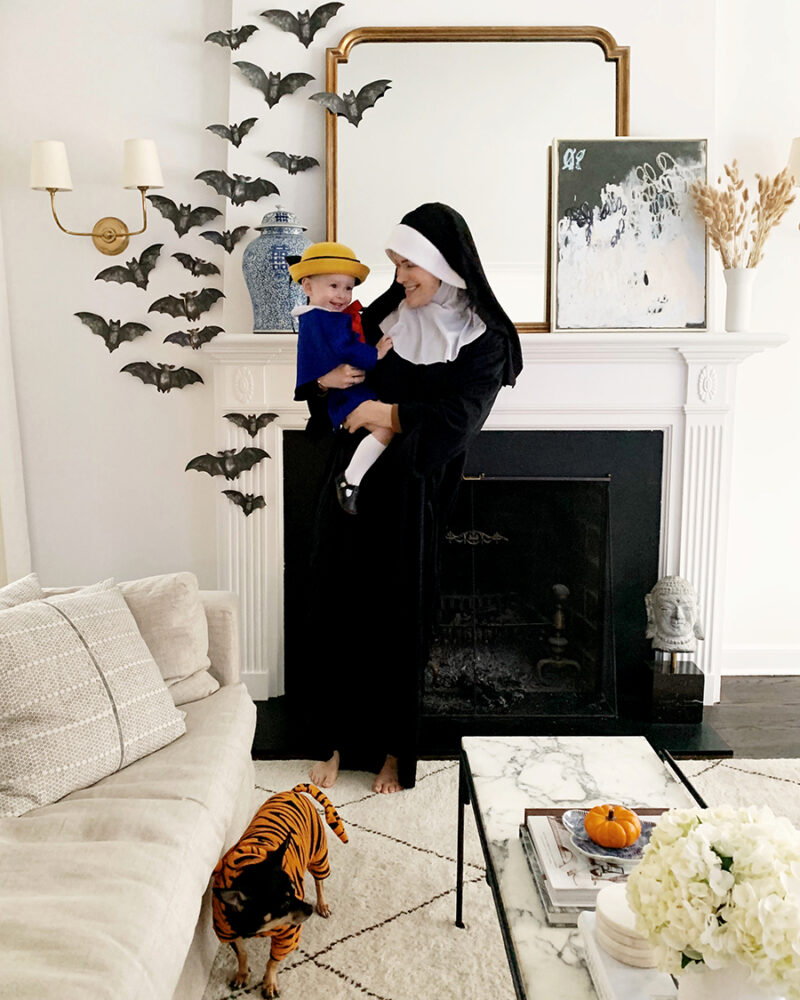 I never thought we'd do costumes for the whole family, but becoming a parent changes you. There's a 12′ skeleton outside my house, bats all over the entry and fireplace, hanging witch hats, and ghosts. My first Halloween as a mom, I waited until everything was sold out and dressed my daughter in a very simple black cat costume. Year two, she was Madeline, and I ended up dressing up as a nun. Our dog was the tiger in the zoo, and I'm not sure we'll ever top how cute that was. We actually skipped family costumes the following year but went big the next one, and think we're going back to a group Halloween costume this year.
Family Halloween Costume Ideas
I wanted to share some fun family Halloween costumes, what we've done over the years, and some of the costumes we've considered, too. I really thought we'd be the characters from Toy Story this year. The girls were going to be Jessie and Buzz Lightyear, Conor was going to be Woody, and I was going to be Bo Peep – there are more than enough characters for every family member. But my 4 year-old was all over the place and talked about Wizard of Oz, Paw Patrol, etc. My kids are 2 and 4, and little kids love this stuff. How could I not go along with it? Making things fun for them is the best part of being a parent.
In an effort to simplify things, I decided to remove popular movie characters from the equation and went with classic Halloween.
Best Family Halloween Costumes for the Entire Family (Reader Favorites)
Scooby Doo gang
Addams Family
Peter Pan, Tink, Lost boys, and Captain Hook
Mary Poppins
Wizard of Oz
Bluey's family
Dalmatians and Cruella
Star Wars: Princess Leia, Darth Vader, etc.
Basically every Disney movie
Harry Potter
Hocus Pocus
Super Mario Brothers
Alice in Wonderland, Mad Hatter, and white rabbit
Encanto (I also thought we were going to do this)
Where the wild things are
Some other group costume ideas we've considered
Trolls (Poppy, A rainbow, and sunshine)
Troop Beverly Hills
Sing 2 (Porsha, Johnny, Mr. Moon, and Rosita)
What we're dressing up as this year
So we're going with a classic costume concept – spooky Halloween – which is always a good idea, right? It's the perfect family costume idea and always a hit. The plan was for Margot to be a witch and Kate was going to be a black cat, but Kate did not like her costume. She wants to be a witch like Margot, so I ordered a second witch costume.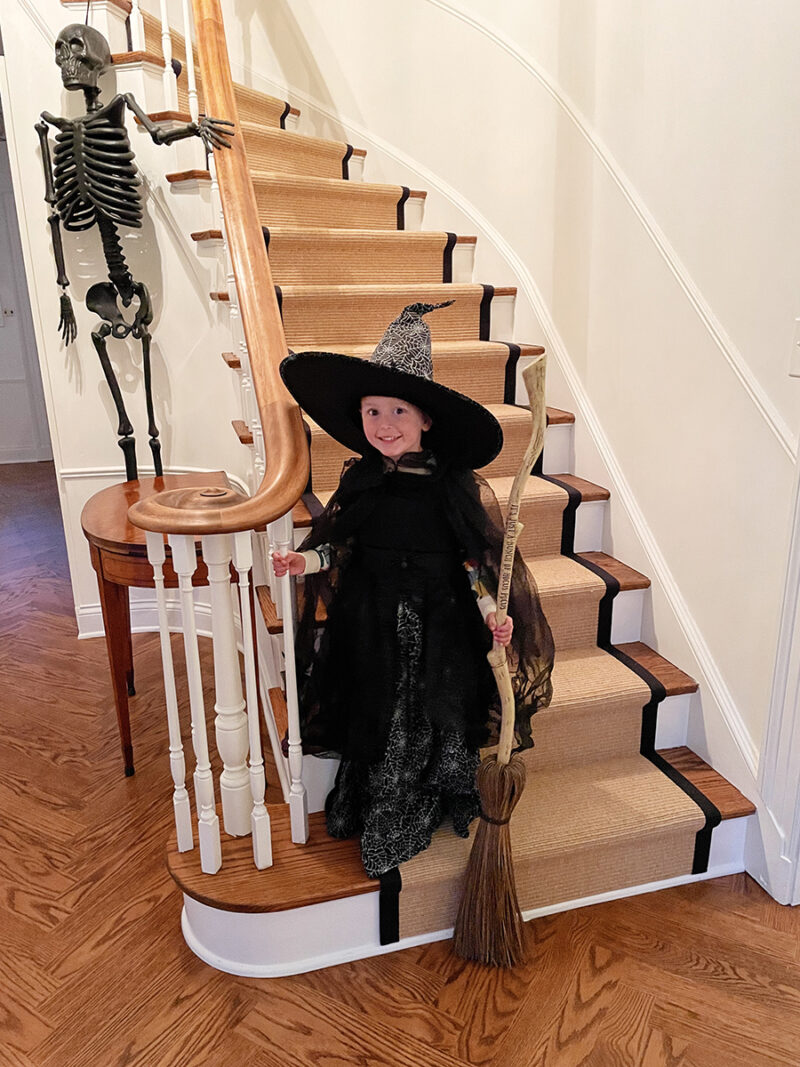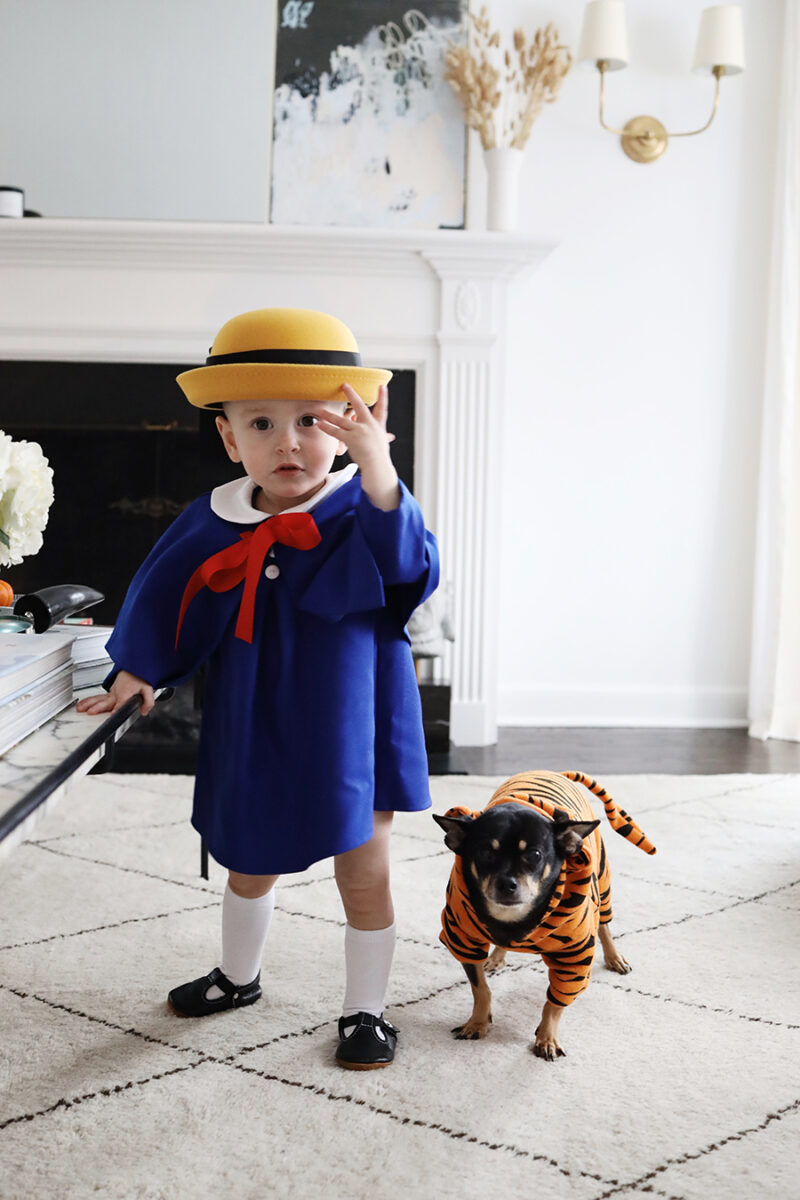 See more costumes for kids and babies here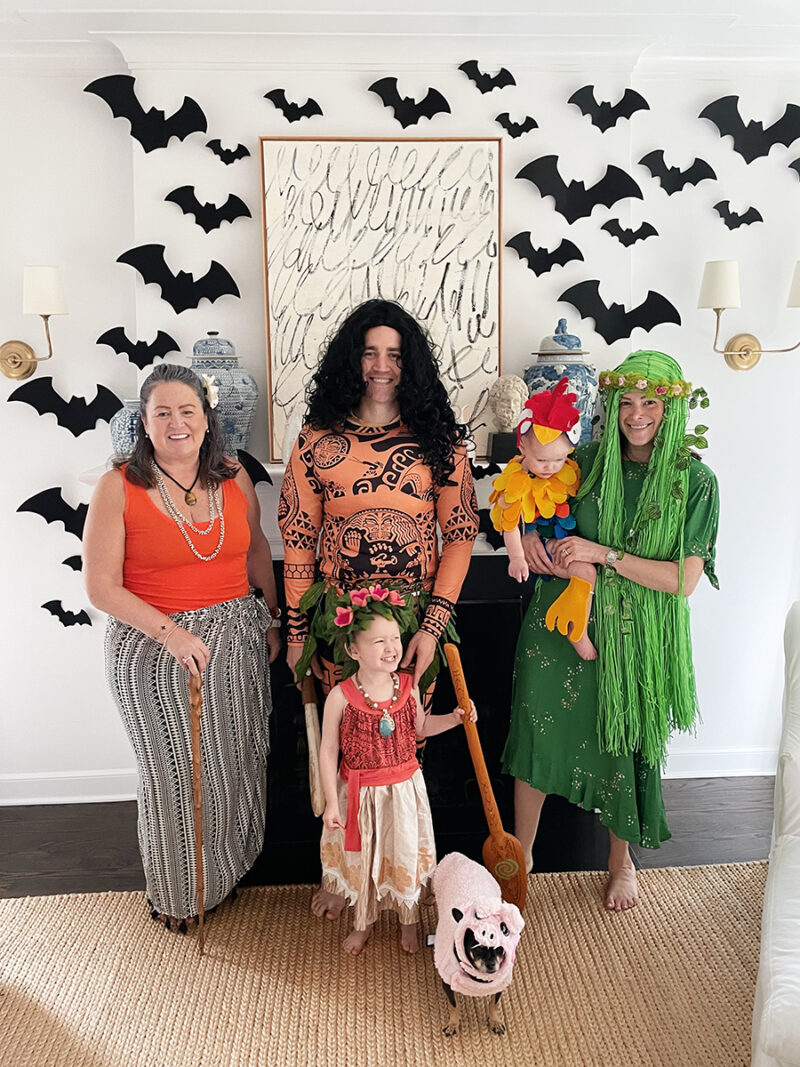 Last year, we went as Margot's favorite characters from Moana, and just looking at these photos, I wish we were doing Toy Story this year. It took a little creativity and lots of sourcing wigs and props, but was worth it. It was such a great Halloween family costume! I thought it was such a great idea but know it wasn't groundbreaking, but come on. It was so good. Such a fun family costume – and if you need more ideas for Moana, add a coconut.
Details for our Moana costumes here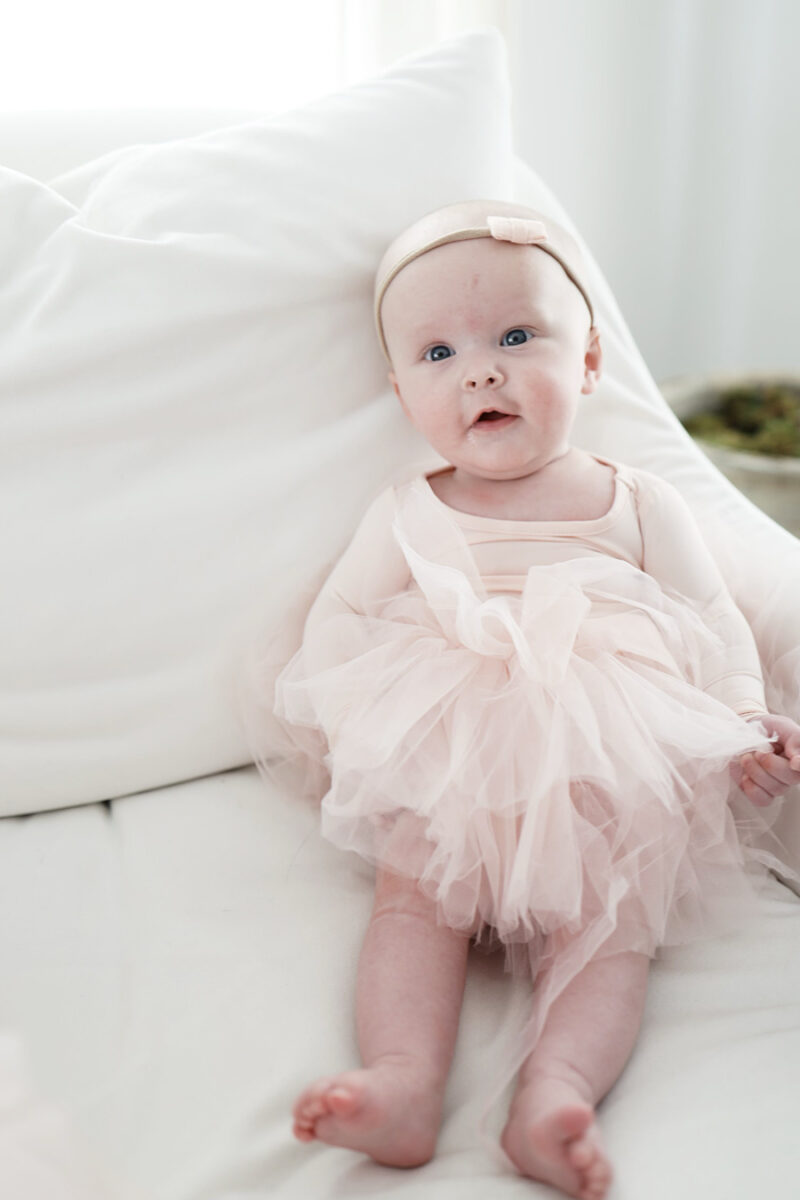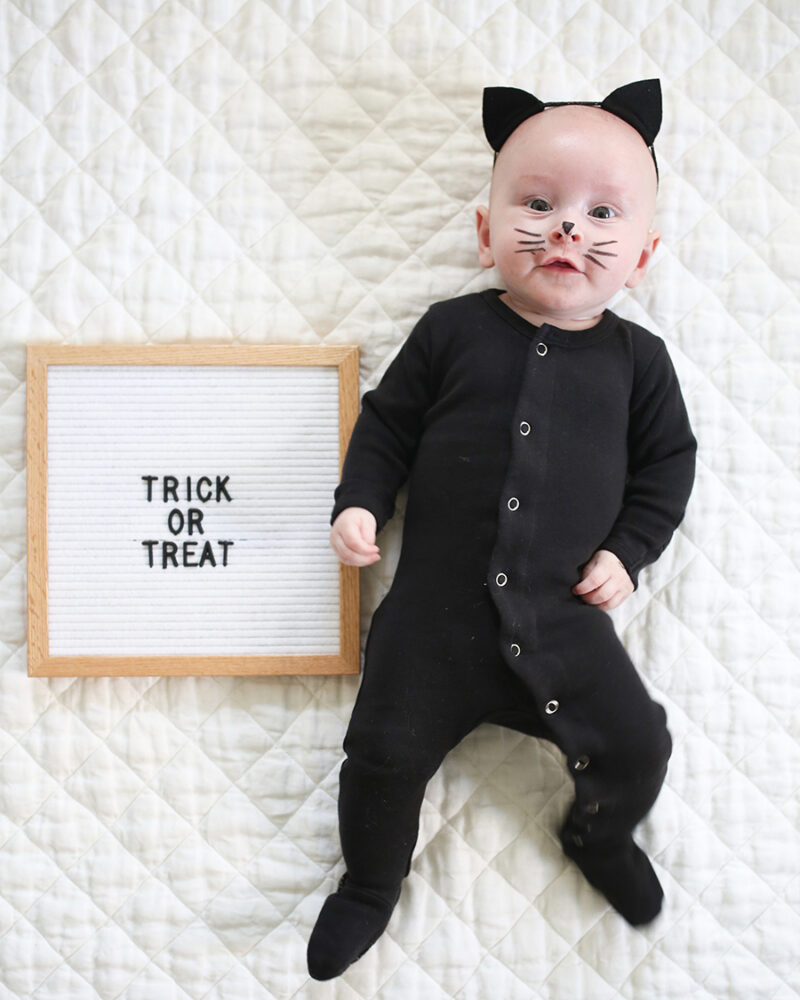 I ordered this last minute costume maybe a week before Margot's first Halloween.