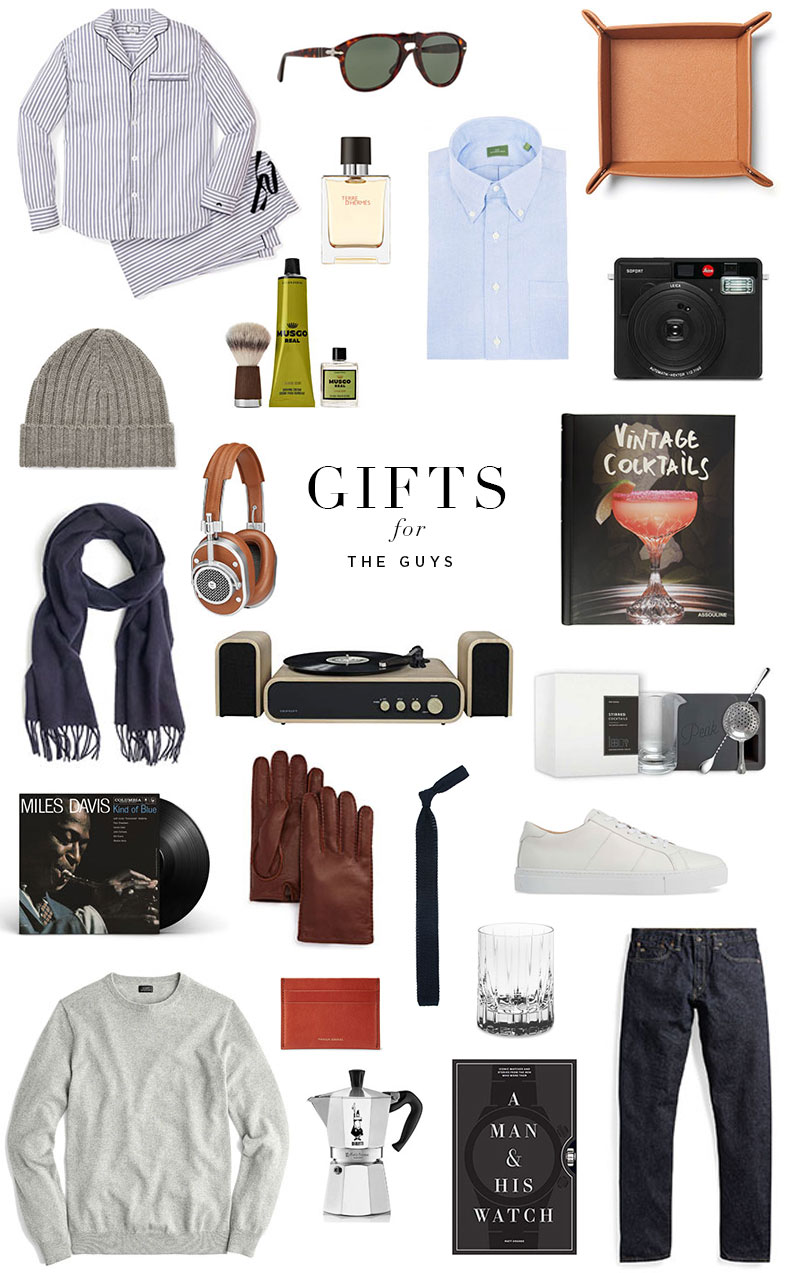 Ask any guy what he wants and he'll probably give you the old "I don't know… I don't really need anything". Since I'm as stuck on what to buy a man as most of you (basing this off the overwhelming request on instagram for a gift guide for the guys because they're "impossible") I asked Conor to put together a gift ideas for guys. His advice is to choose something you know would get a lot of use, but something he wouldn't normally buy for himself. Just because they think they already have everything they need doesn't mean they're not due for an upgrade, right? Gift Guide: For the Guys.
Gift Guide: For the Guys
Most guys wear jeans, button-down shirts, sneakers, & boots on a pretty regular basis so why not make sure they're a really good version of something they'll use all the time? And anything to encourage him to make a better cocktail, morning espresso, dress a little better, or even smell a little nicer is a win-win for all of us, am I right? So here it is: Conor's gift guide for the guys.