Free Valentine's Day Printables for Kids
I am not a Pinterest/craft mom. Yes, I love a cute birthday party, but DIY anything usually takes more time than I'm willing to give. But – this is my daughter's first year of preschool and I wanted to come up with some fun Valentine's for her class. And with …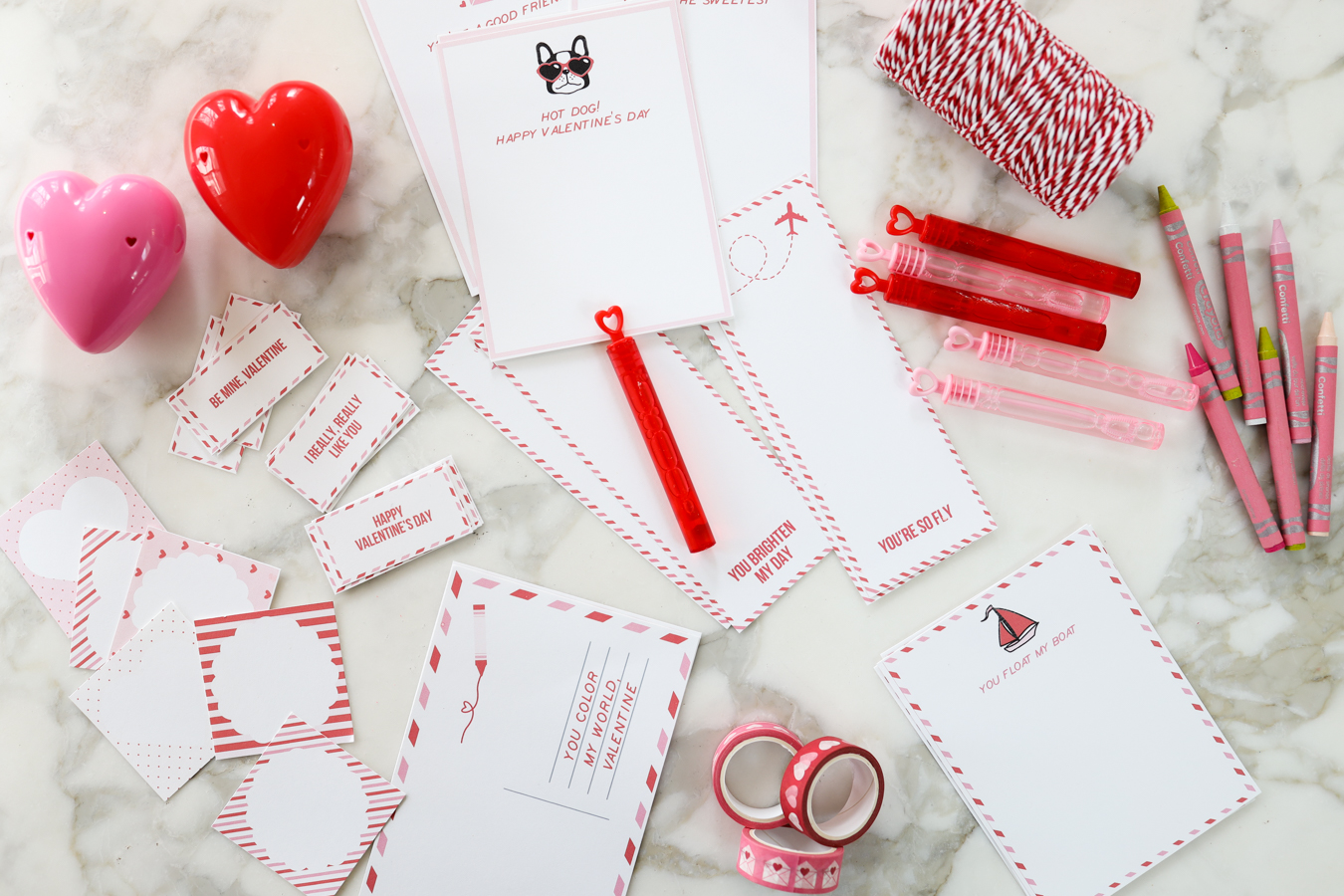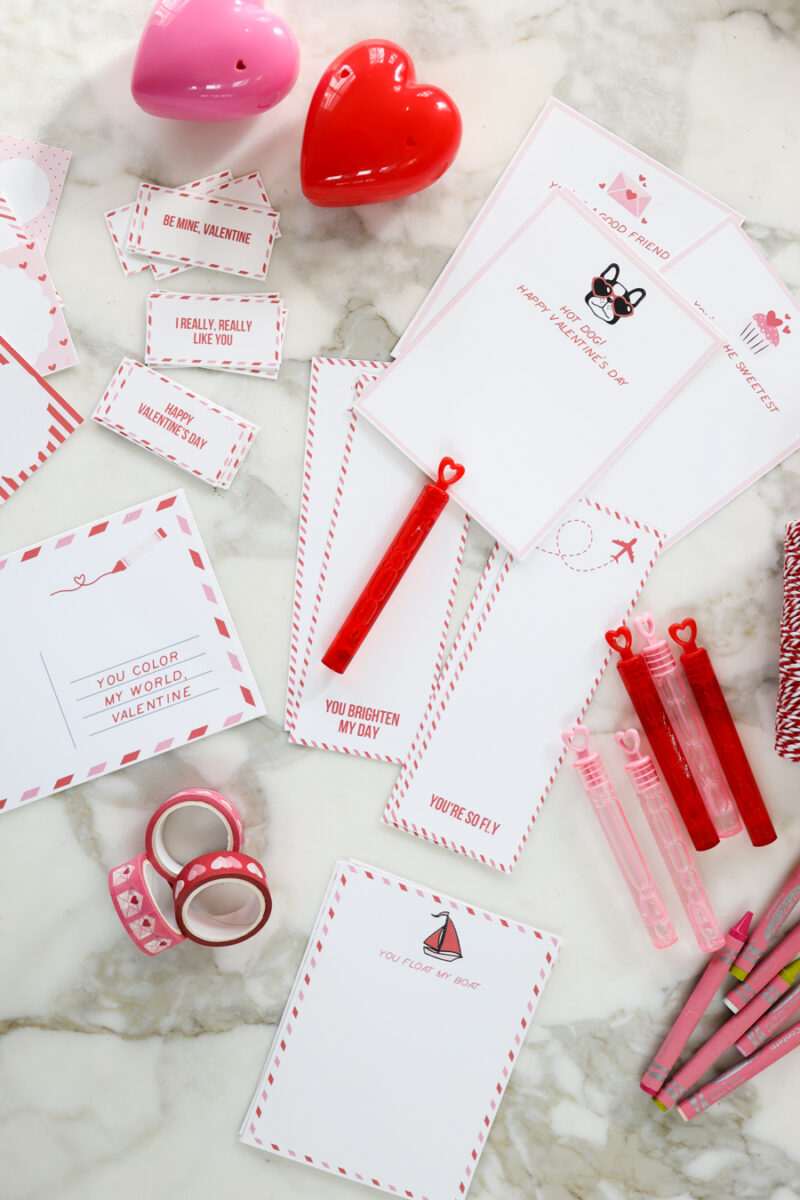 I am not a Pinterest/craft mom. Yes, I love a cute birthday party, but DIY anything usually takes more time than I'm willing to give. But – this is my daughter's first year of preschool and I wanted to come up with some fun Valentine's for her class. And with what I do for work (this blog) I thought offering some free Valentine's printables would be fun. I've included one candy and a few non-candy valentines which I'm a big fan of. From bubbles to crayons and bracelet kits, these free printables are so easy and are sure to be a huge hit.
Free Valentine's Printables And Easy Valentine's Day Ideas for Kids
Scroll down for links to everything I used to make these free Valentine printables – these are such a fun and easy way to do something special for the kids in your life. The most time-consuming part was making the actual printables which, you won't have to do. Just download, print, and cut (I recommend using a paper cutter). I love how thee printable Valentine's Day cards came out and hope you do, too. They were so much fun to make. For best results, use cardstock and a quality photo printer. And include your kids – this was a fun activity for them, and they loved playing with the extra washi tape. Happy Valentine's Day!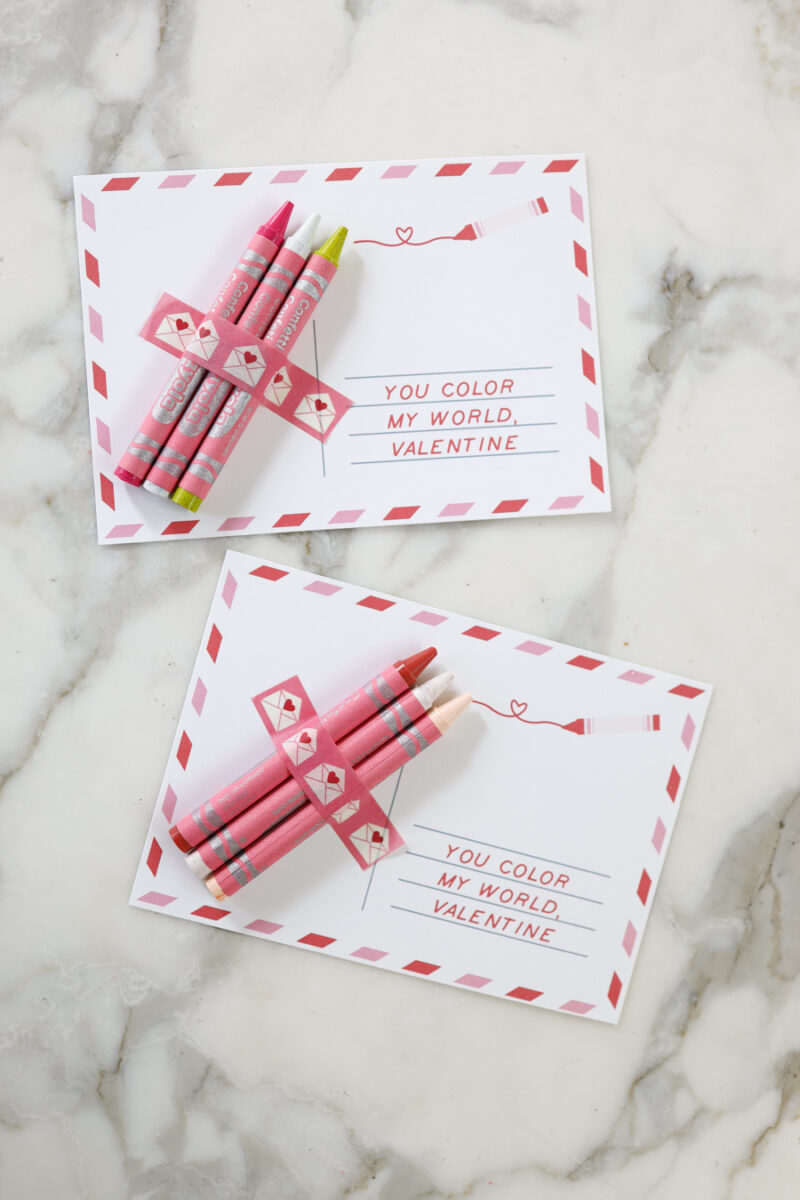 I love these printable cards, and they're perfect for adding some crayons or stamps for something fun and creative.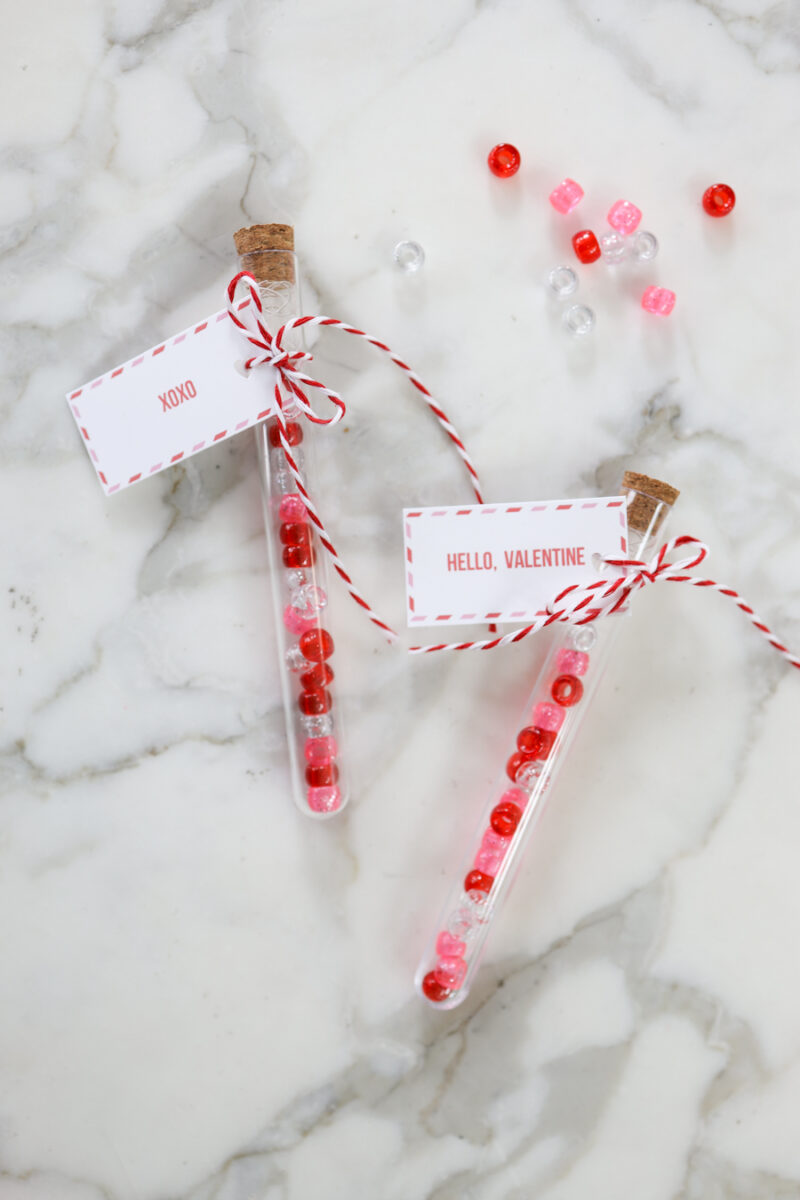 These little bracelet tubes (don't worry, they're plastic) are a great way to give something fun and creative this Valentine's Day. My daughters love making bracelets, and I love the presentation.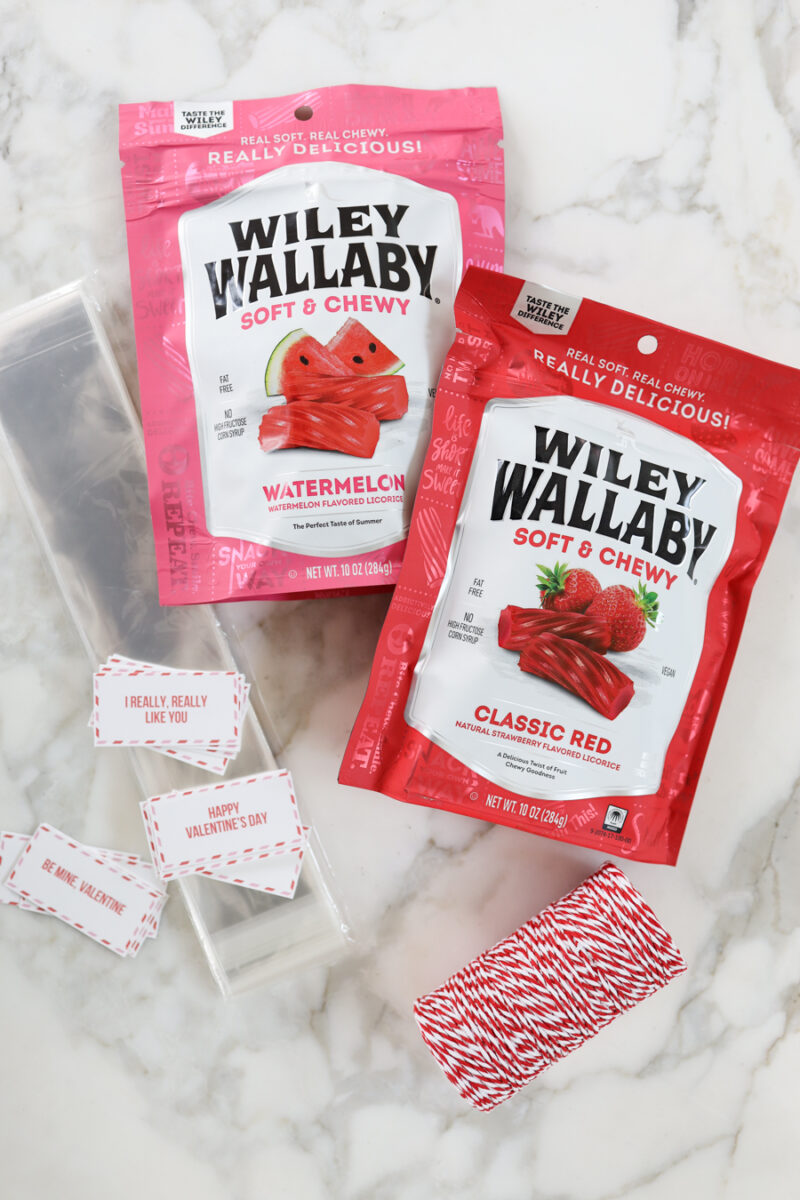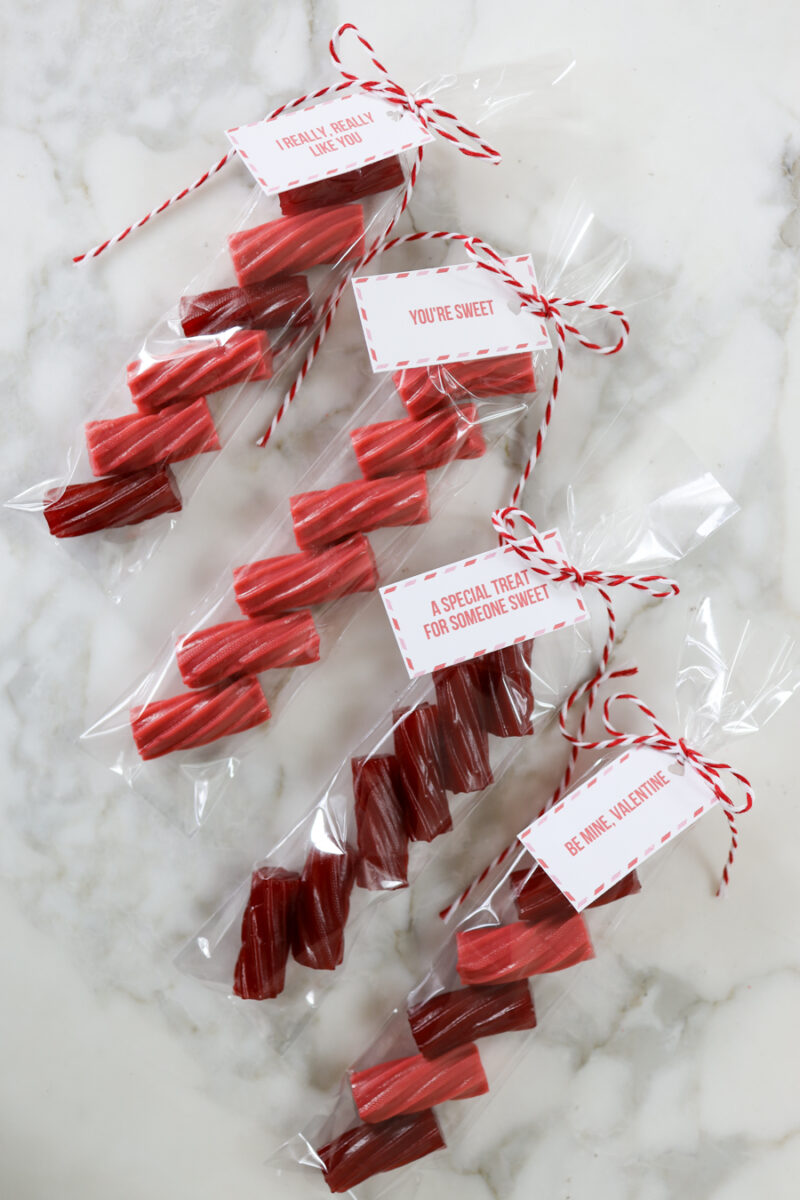 If you're looking to make a Valentine with sweet treats, I love Wiley Wallaby licorice and used my two favorite flavors, which happen to be very on-brand for Valentine's Day. You could also fill these with conversation hearts or any candy of your choice, but we are a Wiley Wallaby family. And you can really put this printable tag on anything.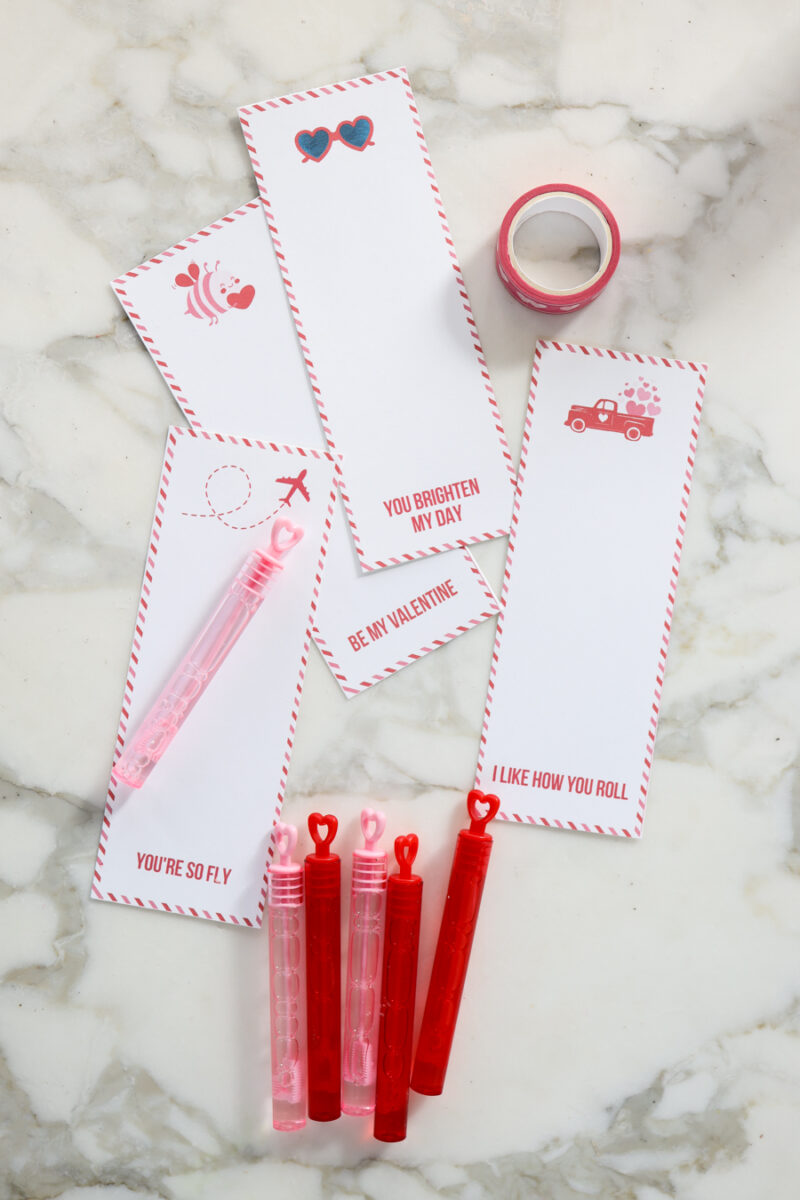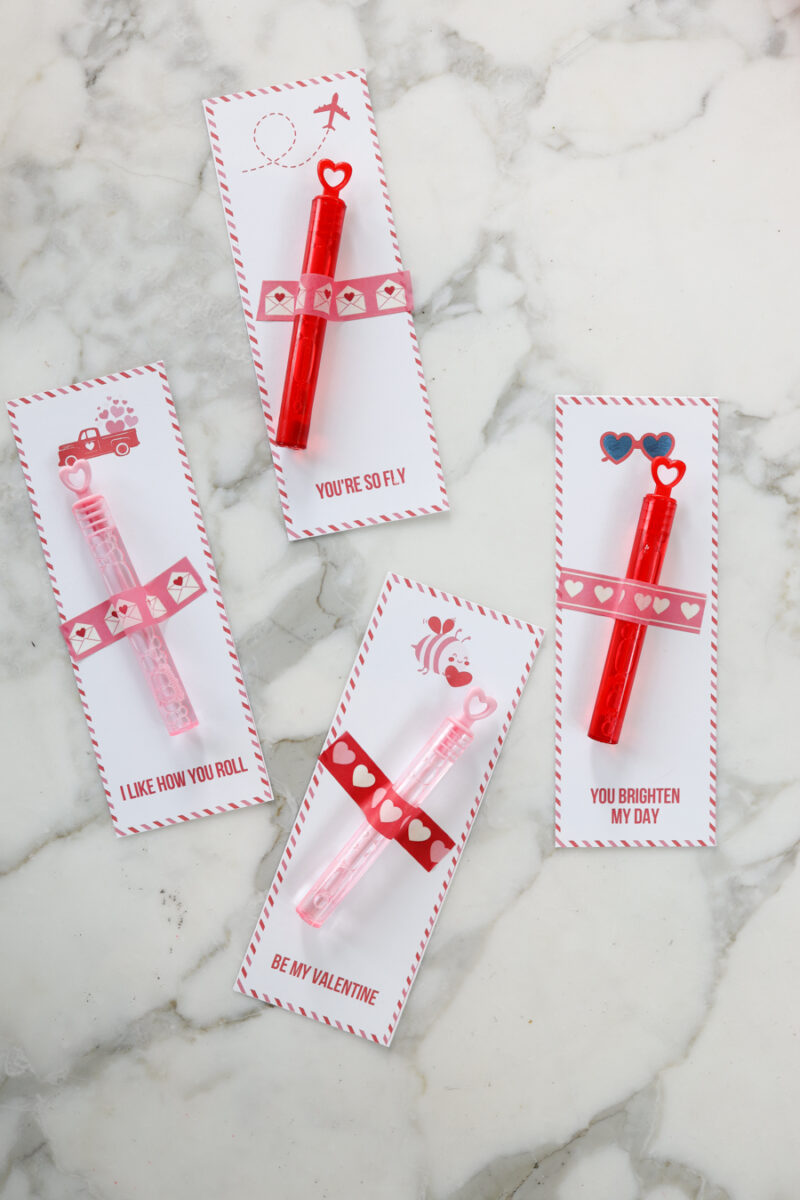 these Valentine's Day printables are perfect for glow sticks or bubble wands. You could even do dot markers, but those would be a bit pricier, and I was going for budget-friendly here.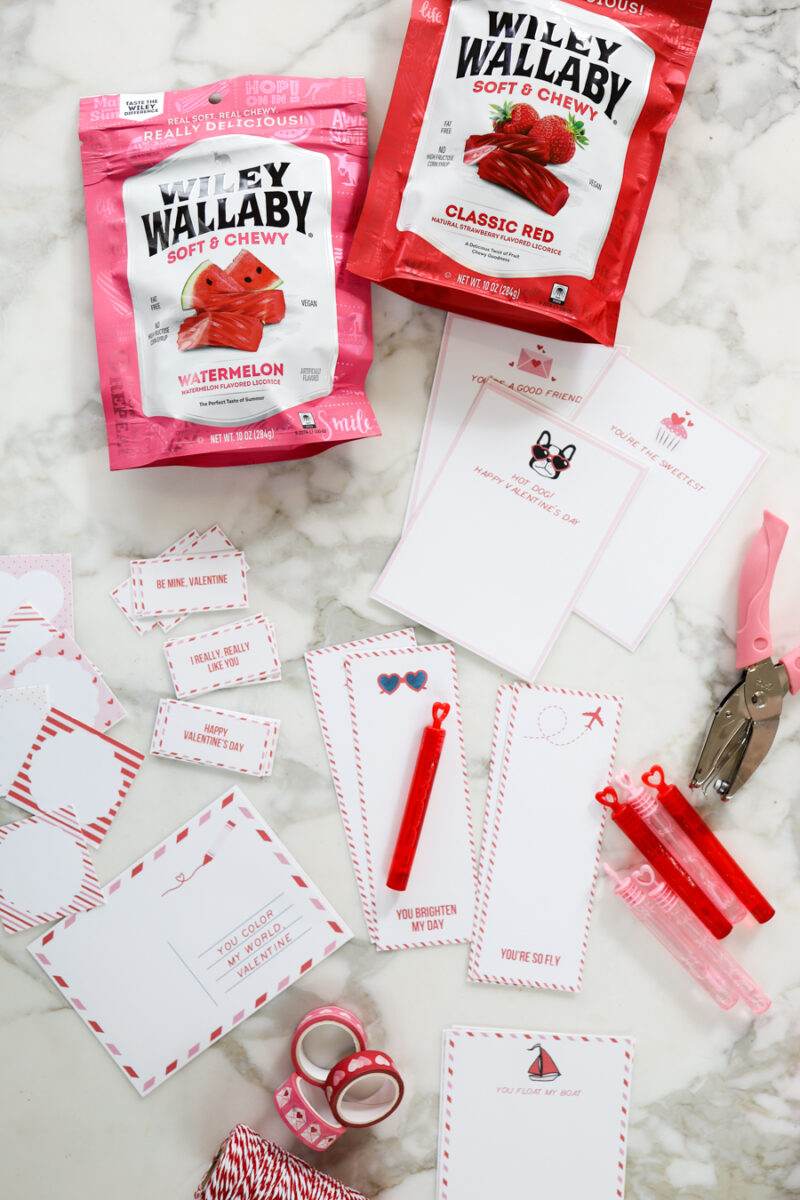 Here's a list of everything I used to make these DIY Valentine's
I used this photo printer
Card stock. It was fine but if you can find something thicker I'd recommend it.
Paper cutter
Heart shaped hole punch
Bakers twine
Washi tape
Plastic test tubes for bracelets
Beads (these are really cute, too)
Elastic string for bracelets
Cellophane bags for licorice
Bubble wands
Crayons
Licorice
With your printable PDF, you'll also get some small heart printable tags in different styles and some blank cards (with cute/fun graphics) too. I'm telling you – this was the perfect easy activity for my girls, and they had so much fun helping. Get the kids involved and have some fun. But also, if you choose to buy store bought, which I know I'll do as the kids get older, that's great, too. I love that these are technically homemade valentines, but it really is a print and done sort of thing.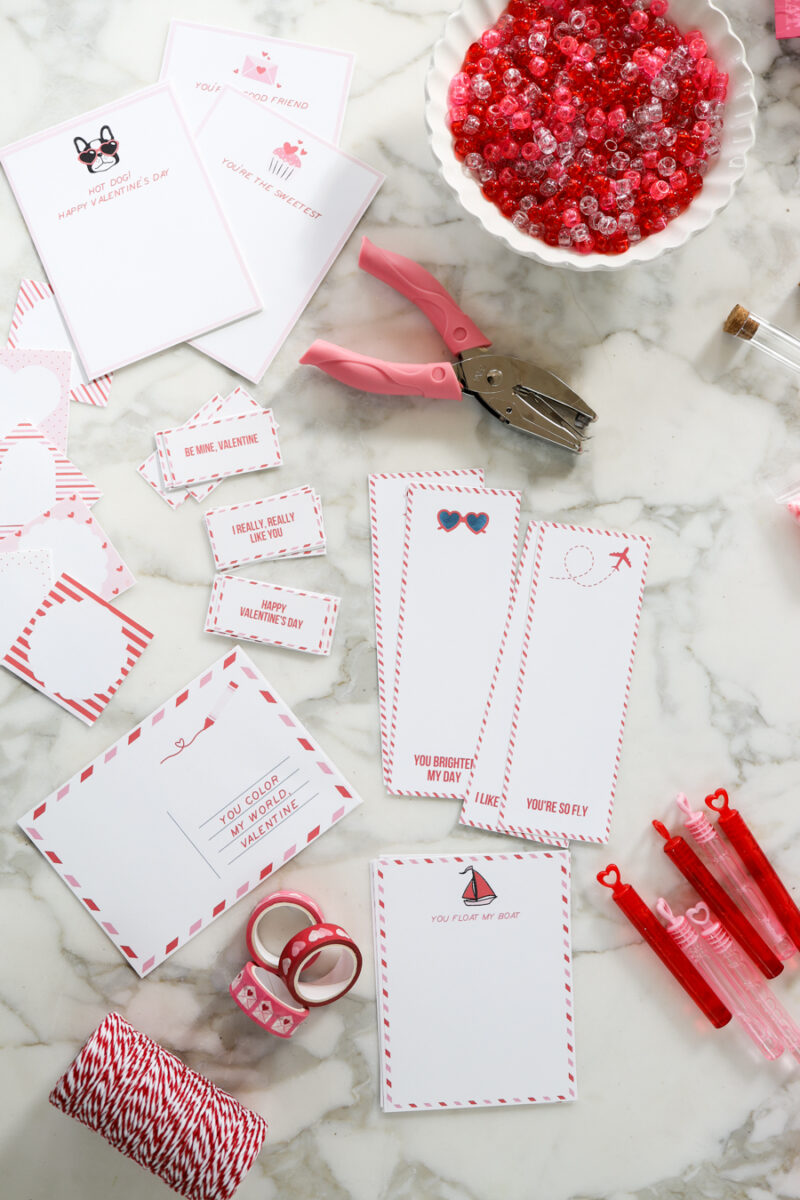 This post contains affiliate links. If you purchase something using my links, I may earn a small commission at no cost to you. These printables are for personal use only.