The Best Gifts for Teachers Approved by Teachers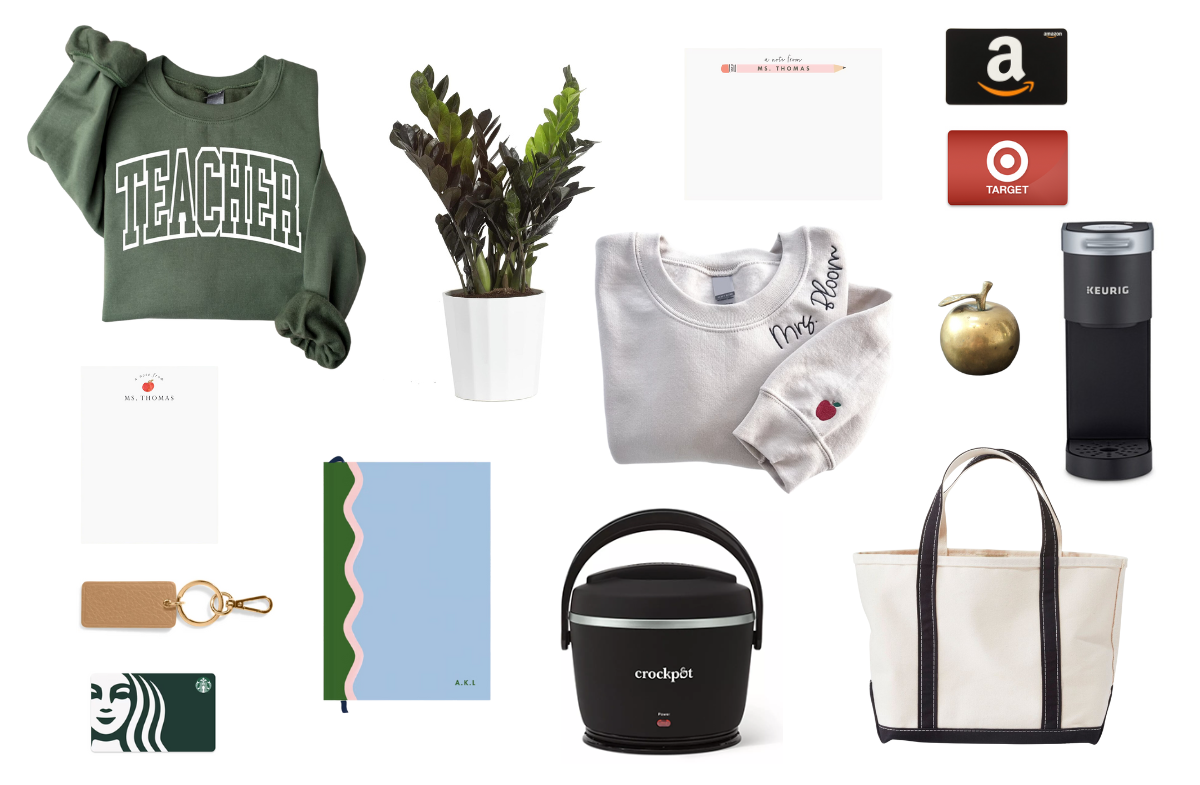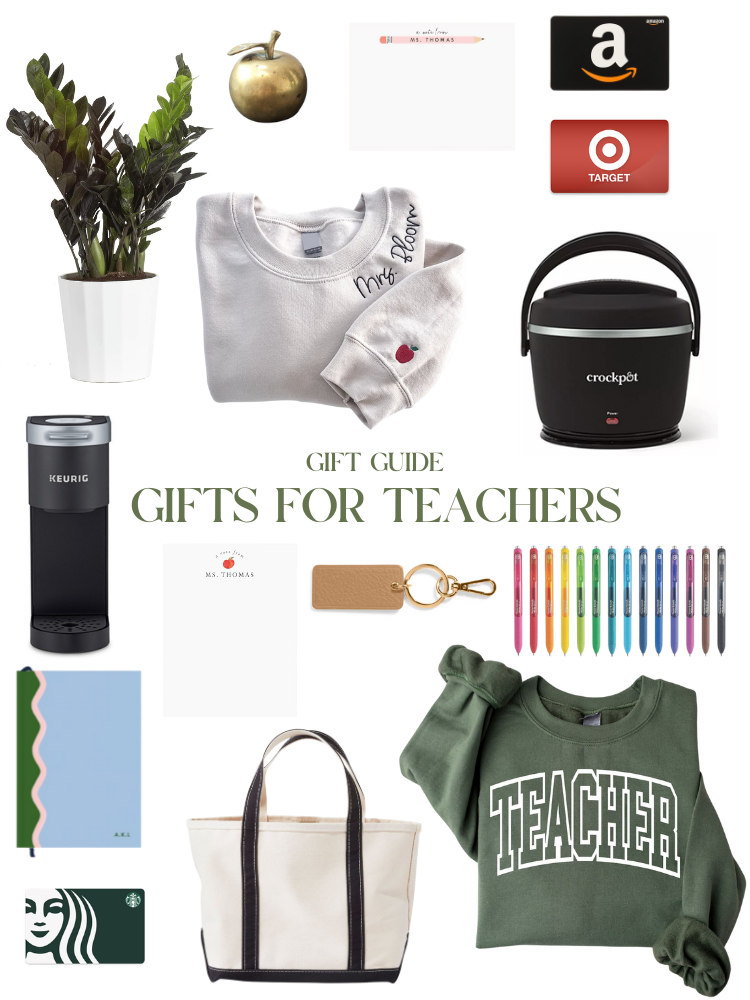 Everyone loves teachers. They are such special people and have the most important jobs. To choose to be a teacher with all that's going on right now just says so much about these wonderful human beings. They give so much, and make a huge difference in our children's lives. So it's only natural that you'd want to give your favorite teacher a thoughtful gift to show them how grateful you are. So I asked the teachers who follow me to share their favorite (and least favorite) gifts, and heard from over 50 teachers on what they do (and don't) want. And then I took it a step further and went over my gift guide with a few of them to come up with a list of the best gifts that teachers actually want. Because while I had some ideas, I wanted to make sure these gifts for teachers were teacher-approved.
The Best Gifts for Teachers Approved by Teachers
A teacher's work never seems to end. From spending a long day with kids to coming up with lessons plans, it is a job that takes so much time and energy. Gifts are a wonderful way to say thank you to the people who teach our children. If a gift isn't in your budget this year, a hand-written note is very much appreciated. Teachers love them! If you're looking to get your child's teacher a gift for the holidays, teacher appreciation week, or end-of-year teacher gifts, I came up with a list of the best teacher gifts. And they're approved by teachers! I ended up removing a few items I had on my original list because no one (and I mean no one) wants a mug. Not even a travel mug.
Here are the best teacher gift ideas.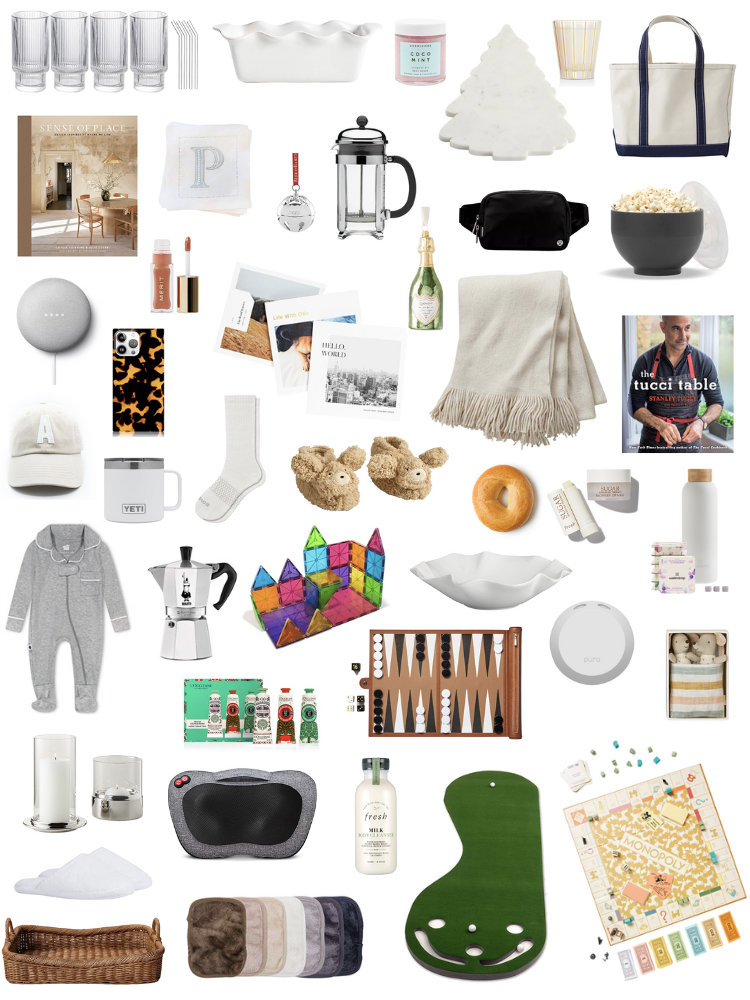 My holiday gift guide - 50 gifts for everyone on your list, and they're all under $50
What teachers want
The two most-loved gifts did not surprise me. They were exactly what I expected. The perfect gift is a thoughtful note or drawing, and cash or a gift card. A gift card is a useful gift since they can use it to buy whatever they want. The top gift card requests were for an amazon gift card, target gift card, or Starbucks gift card for the coffee lovers. Amazon, Target, and Starbucks seem to be the favorite among teachers. Visa gift cards are the least-favorite and hardest to use.
A spa gift card came in right after those, but I did not include that since I'd recommend finding a local spa near you. They don't mind a gift as long as that gift isn't a mug. They feel this way about all mugs, including travel mugs.
The perfect gift is a thoughtful note or drawing, and cash or a gift card.
It is often the case that teachers use their own money for school supplies, so gift cards can come in especially handy if that's the case. Now, some people struggle giving a gift-card as a gift and want to give a small token with said gift card. If that's you, this is a teacher-approved list of things to include with a gift card.
What teachers don't want
While teachers love gift cards, it seems that Visa gift cards are their least-favorite. Teachers do not want hand soap, hand cream, candles, baked goods, homemade treats, or mugs. They really (really) don't want mugs and soap or hand cream. How many world's best teacher mugs can one person own? These are the most commonly gifted teacher appreciation gifts, and they usually end up getting rid of them.
This post contains affiliate links. If you purchase something using my links, I may earn a small commission at no cost to you.