My Favorite Clean Beauty Products
It's been a few years since I made the change to clean beauty products. At first, I was sure that natural ingredients wouldn't be as good. Especially when it came to makeup products and skincare products. But it turns out that clean beauty brands make some of the best products …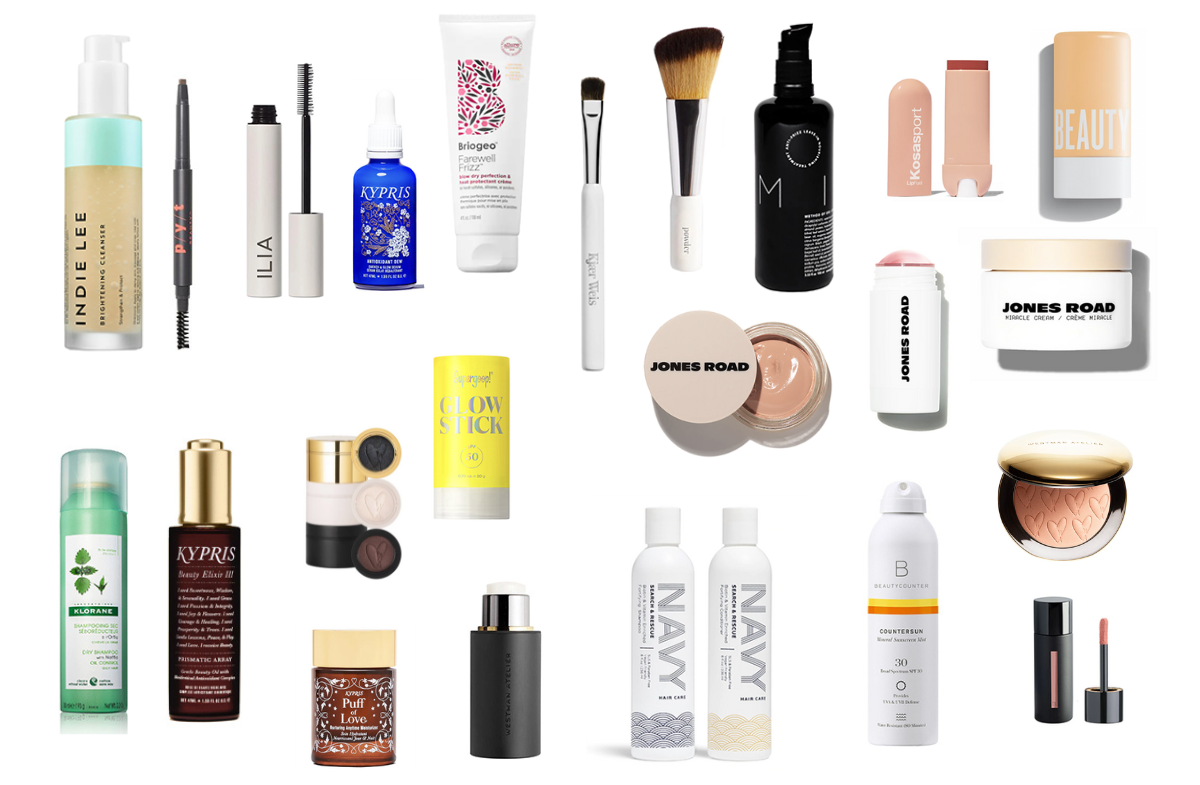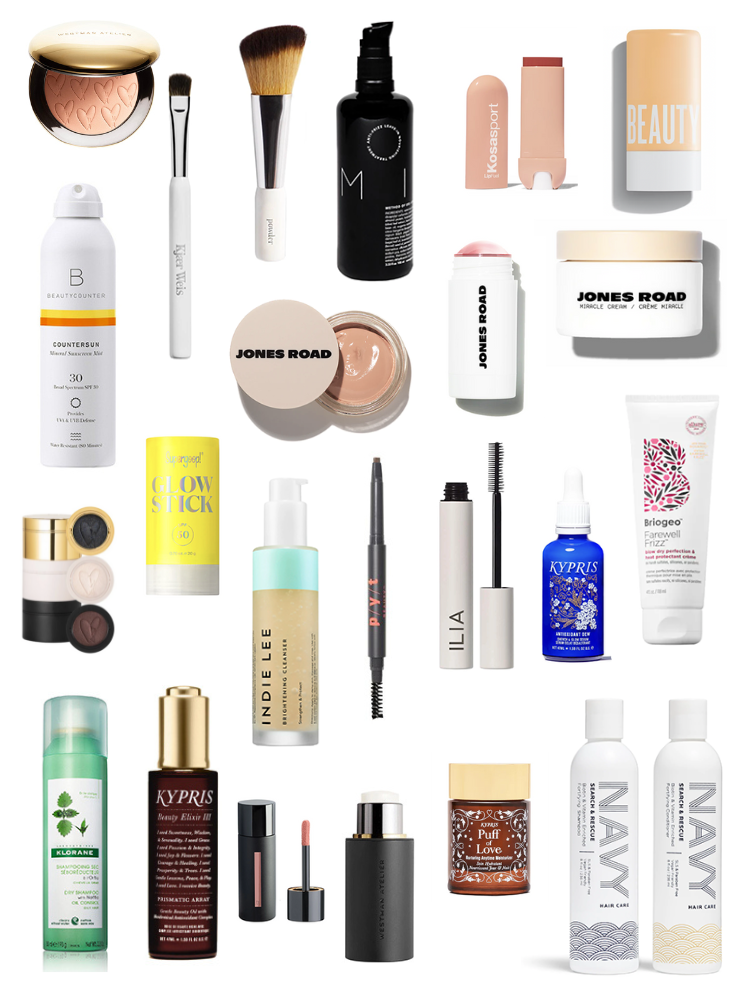 It's been a few years since I made the change to clean beauty products. At first, I was sure that natural ingredients wouldn't be as good. Especially when it came to makeup products and skincare products. But it turns out that clean beauty brands make some of the best products you'll ever try. And not only are they effective – they are free of harmful ingredients. I prefer a natural makeup look anyway, and as "clean" as possible cleaning products since those are used around my dog and babies. Not putting harmful chemicals on my skin feels good. And my skin has never looked or felt better. Here are my favorite clean beauty products.
My Favorite Clean Beauty Products
I had always been interested in safer products when it came to cleaning my home or doing laundry. So why was I not having that asme thought to what I put on my skin? Then I became a mom and thought about my baby touching my face – natural beauty products felt almost essential. I started researching various beauty companies, toxic ingredients, and safer products. I had a friend that was very into clean beauty, so she made a few recommendations, and I placed some orders. After just a few weeks, there was just no going back.
If you're someone who, like me, does not want to study ingredient lists every time you purchase a product, that's ok. In fact, it won't make this any harder for you. There are stores like Credo Beauty where all products are safe and must meet their Credo clean standard. Or you can shop brands like Kypris (where I buy my "life changing" serum) and Jones Road (Bobbi Brown's line – it is so so good and the price points are fantastic), knowing that they only carry clean products. Sephora has a clean beauty category that only has items that meet their clean beauty standards.
Clean Beauty: Skin Care
So let's start with skincare since I was sure this was where you "needed" those chemicals to make a difference. My skin health has never been better, and I feel good about the products I use on my skin. These are products I use pretty much every single day. From serums to moisturizers to some of the most hydrating products I've found for my dry and sensitive skin, these products are the best I've found over the last few years.
If you were going to try just one skin care item featured in this post, it should be the Prismatic Array Serum. A small amount (3-5 drops) goes a long way – it is truly life-changing. I only started using their moisturizer a few months ago but my skin is the least dry it's been in a long time. I do attribute that to a few other products, too (see below). It has become a part of my everyday skincare routine – I use it morning and night without fail. In the morning, I pair it with the Antioxidant Dew and at night, with the Moonlight Catalyst.
This multi-use stick is incredible. So much, that I need to purchase a few extras to have on hand. My feet were so dry that I started using it on my feet, and now don't feel right using it anywhere else.
The Jones Road Miracle Cream is incredible for dry skin. It's so thick and I swear you feel it working right away. My skin had been drier with pregnancy, so went from using this on my face to my my arms and feet, too. I noticed that I was going through it pretty quickly but still have half a tub left, and it's under $40, so well worth it.
This Glow Stick Sunscreen is a new favorite since it goes on completely clear. Most days, I wear makeup with SPF (ok, daily) so I really got this for the girls. But I plan on keeping this with me to give myself some extra SPF coverage.
Clean Beauty: Makeup
This is another area where I was sure the clean beauty trend just wouldn't cut it. Oh, how wrong I was. The cosmetics industry in the United States is (shocker) full of toxins that are not good for your skin. These products are made with effective ingredients, and I've noticed that in recent years, the clean beauty industry has just gotten better and better.
Clean Beauty: Hair Products
Hair products were last on my list since I have "complicated" (fine and frizzy) hair. But I switched to a clean straightener and products, and am really happy with them.
This post contains affiliate links. If you purchase something using my links, I may earn a small commission at no cost to you. Happy Shopping!