My 5 Minute Clean Beauty Makeup Routine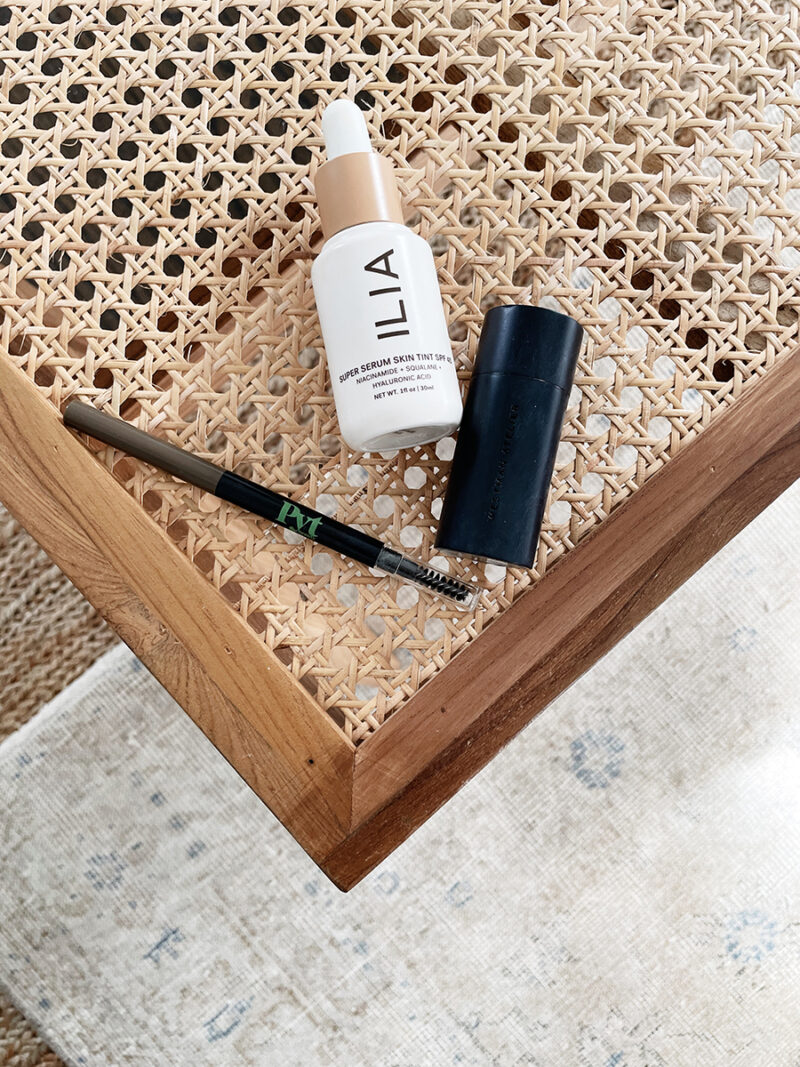 I should probably start this post off by telling you that it's rare I ever spend more than a few minutes on my makeup. I'll spend time waving my hair, but stick to a 5 minute clean beauty makeup routine. I made the change to clean beauty over two years ago, and never thought I'd find products I love as much as I do. And I really never imagined the incredible impact they'd have on my skin. Part of me thought makeup and skincare products needed all the not-so-clean ingredients that most brands put into them. I was so, so wrong.
My 5 Minute Clean Beauty Makeup Routine
Most days, I use my skin tint, brow pencil, and sometimes, highlighter and bronzer. I like to even my skin tone and really love a filled-in brow. So if you're looking for some new (clean) beauty products, these are my go-to's that I rely on almost every day. Shop all my clean beauty favorites here.
Ilia Skin Tint with SPF 40
I always opt for a concealer with SPF and this one is the best. It provides light and dewy coverage.
RMS Concealer
This is great for evening out skin tone on the go.
Brow Pencil
If I could use one product every single day, this would probably be it. I did microblading last year and it's great, but still have sparse brows. This fills them in perfectly.
Eyeliner
Affordable ($20), waterproof, and easy to apply.
Highlighter
This highlighter is translucent and adds the perfect, dewy glow.
Bronzer
I am very, very pale, and use the Coupe de Soleil for a little color. It gives skin that perfect, subtle glow.
Mascara
This was on the best of Allure list and is under $30.
Tinted Lip Balm
I have the sheer and tinted lip balms from Kosas. $18, hydrating, and adds some color.
Clean Perfume
I found Summer Hours through a friend last year and the scents are clean and fresh (and clean/good for you). I love them all, but Le Weekend is hands-down my favorite. They have a great little sample set for $40 – it's perfect for travel (and to test out these scents). Use the code Danielle15 for 15% off!
Lip Gloss
I typically use a lip balm day-to-day but if you prefer a gloss, this clean option is the best. If you can't tell, I'm a big fan of Gucci Westman's line.