Merit Beauty Review: Why I Love this Clean Makeup Brand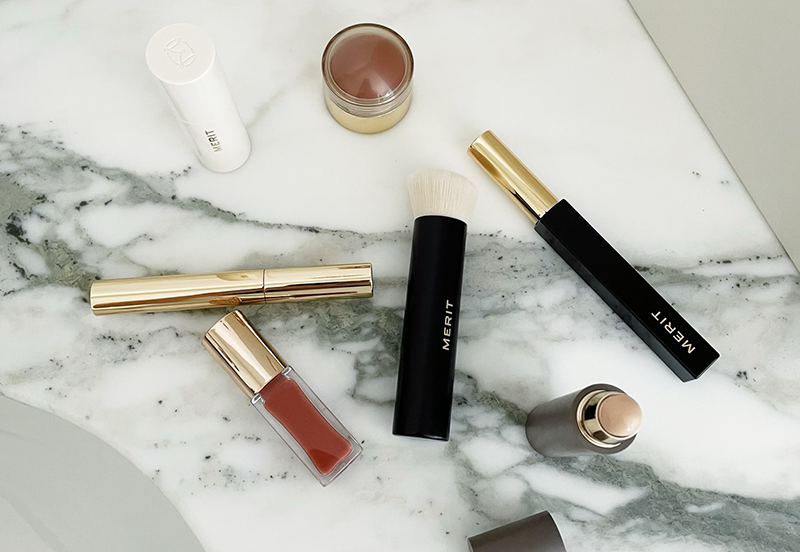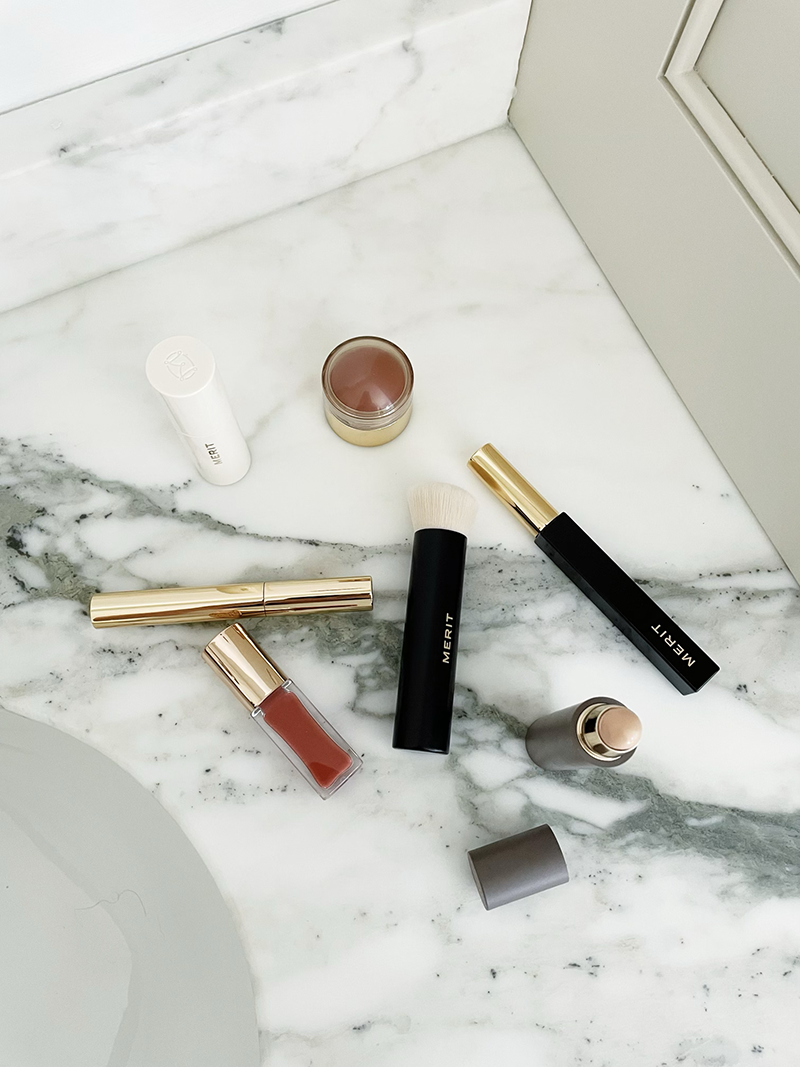 About a month ago, I got an email from Merit Beauty. The clean beauty brand wanted to work on some sponsored content for social media. I was intrigued. People kept posting about this brand last year and I've been meaning to try it, but I was pregnant then had a new baby, and I wanted to finish using the makeup I already had. I asked if they'd give me some time with the products but was intrigued – I had seen this brand all over social media. Was it worth the hype? I had to find out. I chose their 5 minute makeup routine, and it wasn't long before I was sold on this minimalist beauty brand. Read on to find out what Merit products I chose, which one(s) are my favorite, and whether or not the brand is worth the hype. Here's my honest Merit beauty review.
Merit Beauty Review: Why I Love this Clean Makeup Brand
You've probably seen Merit's products on social media. I only shop clean beauty brands and love that it's a minimalist, clean makeup brand. The beauty products are affordable and work so well. The line is perfect for people like me who want to look put together, but aren't "makeup people". I do wish Merit made a brow pencil since that's one of the more important brow products for me. The brow gel is great, but I need a pencil. And an eyeliner would be nice, but I really only wear liner when I'm going out, so it's not a daily thing for me anyway. Merit beauty's products are amazing and feel especially wonderful on my dry skin. I highly recommend this minimalist makeup brand – it gives you a perfect, natural finish.
I should add that when you place your first order, you get Merit's signature bag and all orders over $40 get free shipping. And Merit's signature packaging is either recyclable, reusable, or compostable. Here are my favorite products.
Flush Balm
This is my new favorite product. I want to tell you how much I love this product without sounding annoying so I'm going to try to be chill about this. But this cream blush is award winning for a reason. It's lightweight, offers buildable coverage, and gives you a touch of color – it's the perfect creamy cheek tint. It has vitamin E and conditions your skin while giving you color – doesn't get better than that. I have the terracotta and really couldn't love it more.
Minimalist Perfecting Complexion Stick
I love the Minimalist foundation stick. It replaced both my foundation and concealer that covers dark circles, dark spots, and evens skin tone without clogging pores. Fatty acids condition your skin and lock in moisture. It's a buildable formula and easy to use on-the-go. It's basically a concealer stick that gives you medium coverage, but isn't a traditional "concealer". My favorite thing about this product is that you don't need to know what you're doing. Use it like a crayon, draw all over your face (see how I do it, here) and then blend it with brush no. 1.
The Minimalist comes in 20 different shades, so there's a perfect match for everyone.
Brush No. 1
I am not a brush expert but this blending brush works really well. It's made with a 100% recyclable aluminum handle, too.
Day Glow Highlighting Balm
Ok. So I always used Westman Atelier's lit up stick and still think it's a great product. But it's $48 and Merit's highlighting balm is just as good (ok, maybe better) and is $32. I have this in the shade cava – it's really nice on my pale skin.
Clean Lash Mascara
This clean mascara is wonderful. Goes on easily and doesn't smudge or feel clumpy.
Shade Slick Tinted Lip Oil
This lip oil is infused with rosehip oil and shea butter, so it's hydrating but doesn't feel sticky. It's like a hydrating tinted lip balm – I love that it gives you just a tint of color. I have the shade au naturel – a touch of color without too much color since I cannot pull off a bold lip.
Brow Pomade
I like the brow gel but it's probably my least-favorite, only because I never use brow gel.
So yes, Merit makeup is worth the hype. I love the brand and am excited to try Merit's bronze balm. If you're into that no makeup makeup look, this is for you. The brand only sells essential makeup products, so there's not too much to choose from, which I love.
This post contains affiliate links. If you purchase something using my links, I may earn a small commission at no cost to you.