The Best Disney Gifts for Kids and Adults in 2023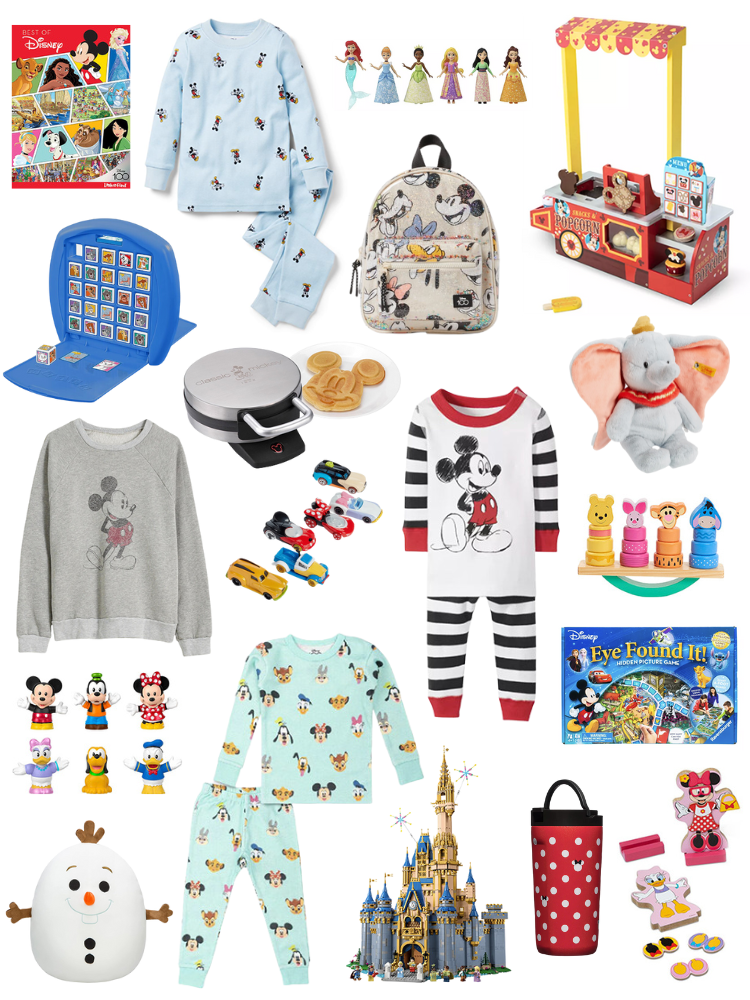 I loved Disney when I was a kid – I watched all the movies and frequented Disneyland pretty regularly. Then I took a long pause until I became a mom. My kids love Disney. Watching Disney films with them has been so fun! The magic of Disney really hits when you become a parent. My kids love Disney movies and the general magic of Disney. So last year, we took them to Disneyland, and we're going again in a few months. I wouldn't go to Disneyland without kids, but it's the best as a mom. So anything with their favorite characters is always a perfect gift. With Walt Disney Studio's 100th Anniversary, there are more Disney gifts available than ever before. So if you're looking for holiday gifts or gifts for any special occasion, I've put together a Disney gift guide that any Disney lover would love.
The Best Disney Gifts for Kids and Adults in 2023
It's the holiday season, and we've all got gifts on our mind. We love all the classic Disney characters, so you'll see plenty of Mickey and Minnie Mouse in this post. But some of our favorite Disney characters are a little newer. The Disney princesses are pretty popular with my little girls. My 5 year-old loves Toy Story and both girls got really into Disney's The Little Mermaid. We have quite the collection of plush toys and they each have a Disney squishmallow on their Christmas list. Here are my favorite Disney-themed gifts.
This post contains affiliate links. If you purchase something using my links, I may earn a small commission at no cost to you.