Sunshine and Rainbow Birthday Decor
Knowing that we would be isolated for Margot's second birthday and that planning anything would be tough with a due date just two days before she turned two, I started planning early. There wouldn't be a party, but she'd wake up to a house full of decorations and have a special day. I still can't wrap my head around this one but I decided on sunshine and rainbows, and I ordered her sparkly crown and streamers the day before she was diagnosed with Leukemia. Once we got through the beginning of treatment, I knew I needed to make the day really special and scoured etsy for all things sunshine and rainbows.
Sunshine and Rainbow Birthday Decor
Her reaction to her special streamer door (swipe through to the last slide here) was so worth it. She even wore rainbow PJs! Baby sister Kate has matching ones but getting a photo of the two of them was not happening. The circle garland was purchased for Margot's 1st birthday but sadly, the shop closed. I messaged the owner to ask if she'd be opening up again soon and she won't be, but she very kindly offered to make some extra garland for us with the paper she had left. I found similar ones here.
The Rainbow Birthday Cake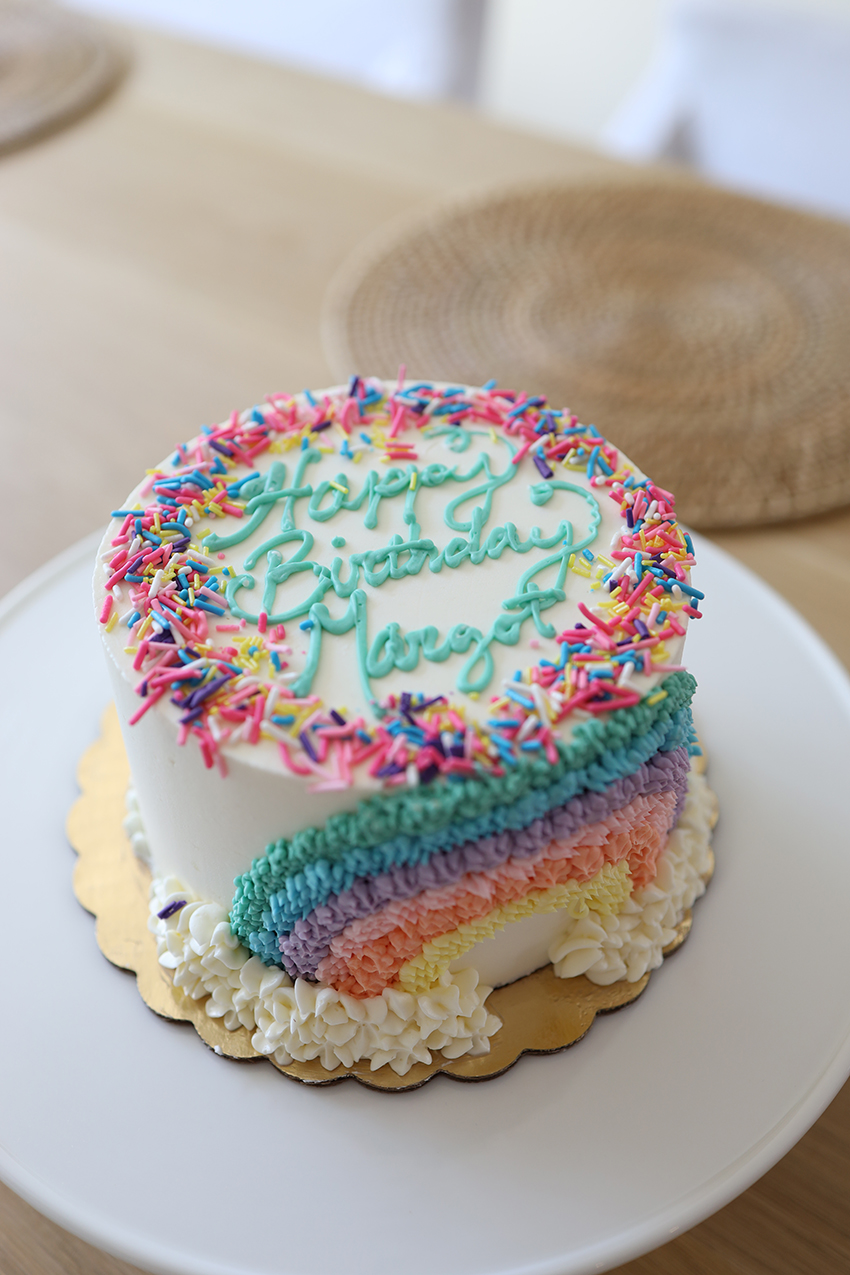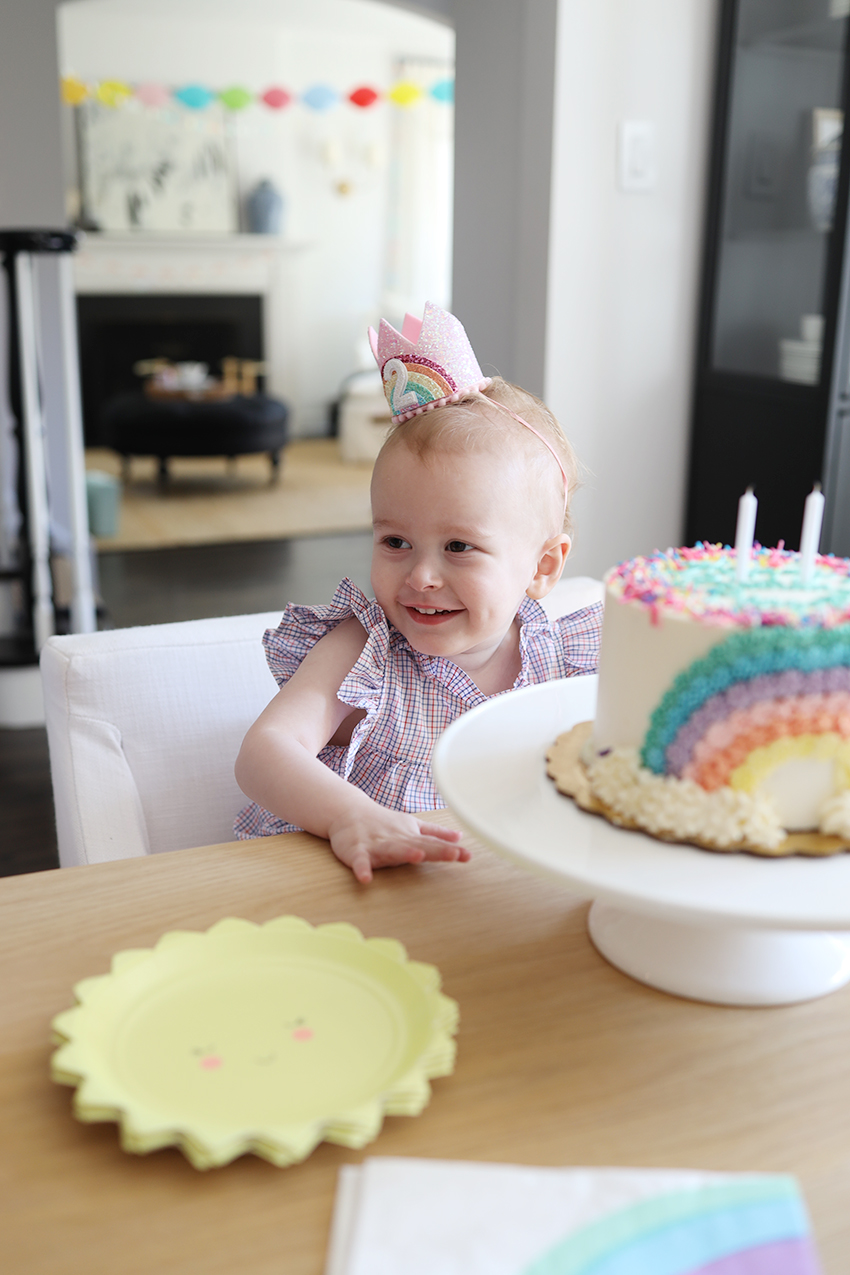 Rainbow Birthday Decor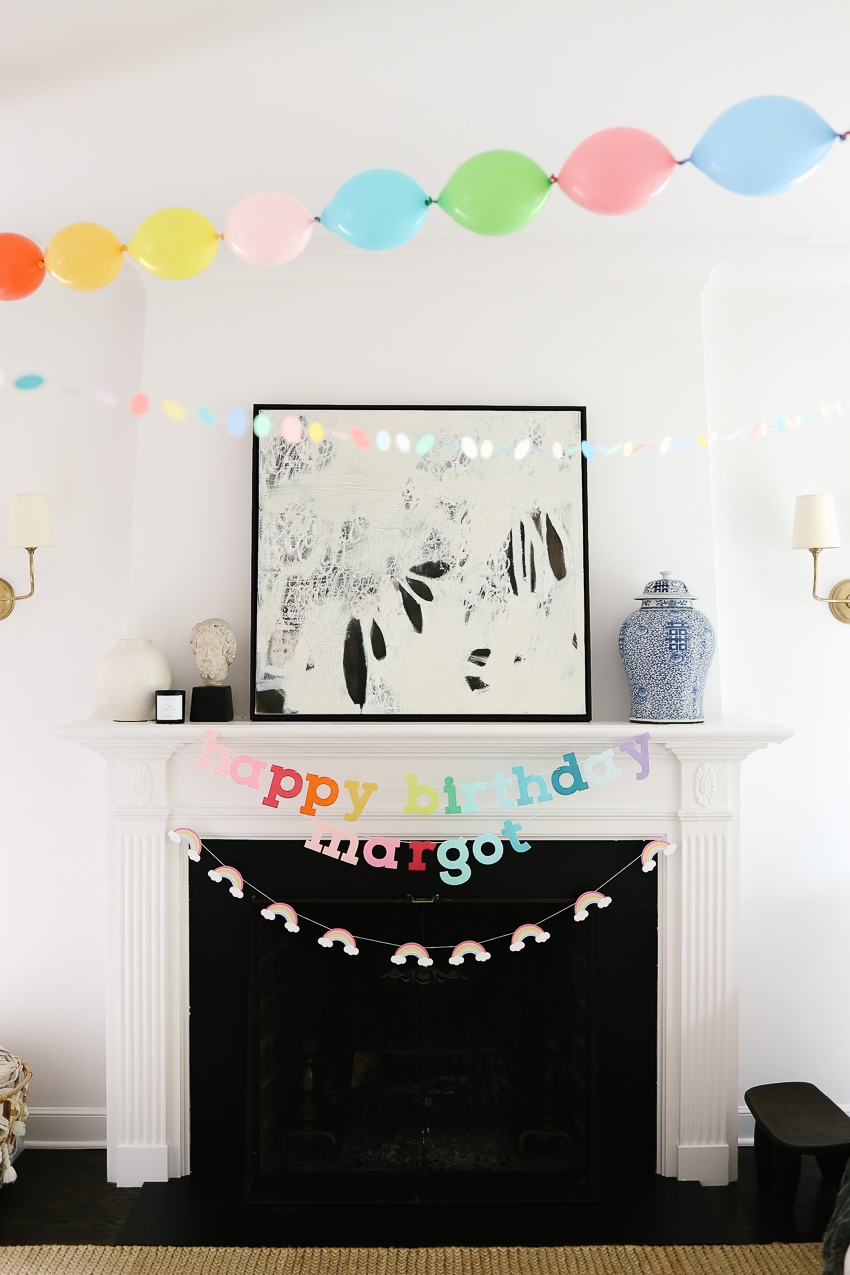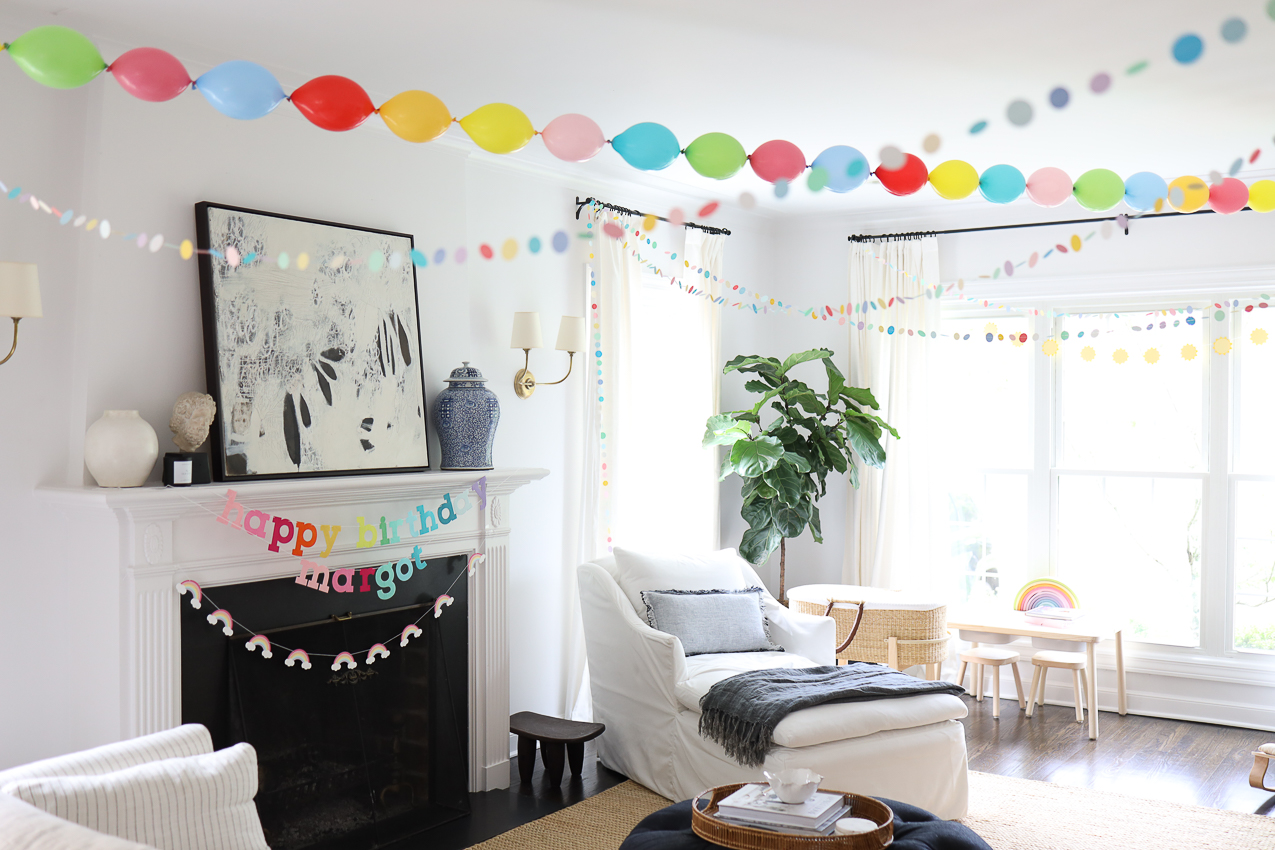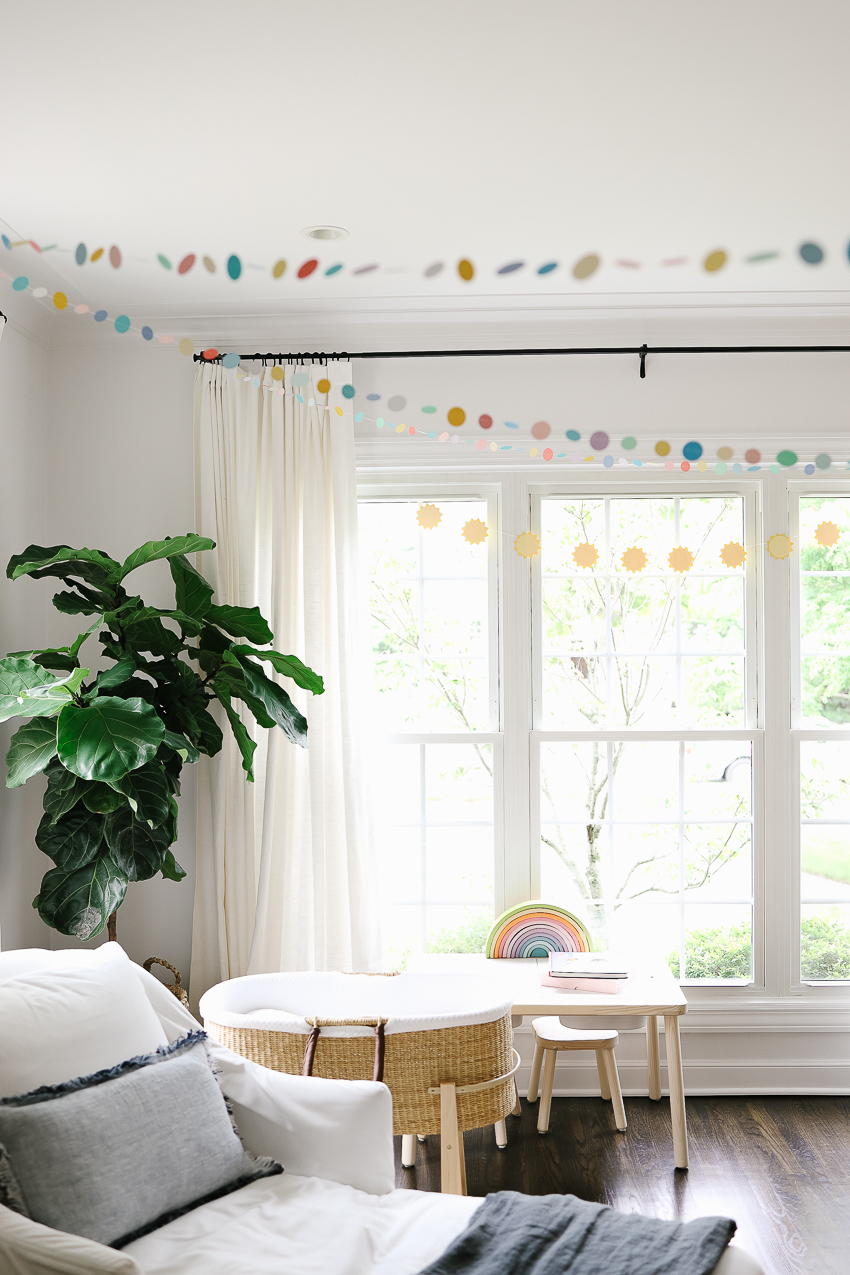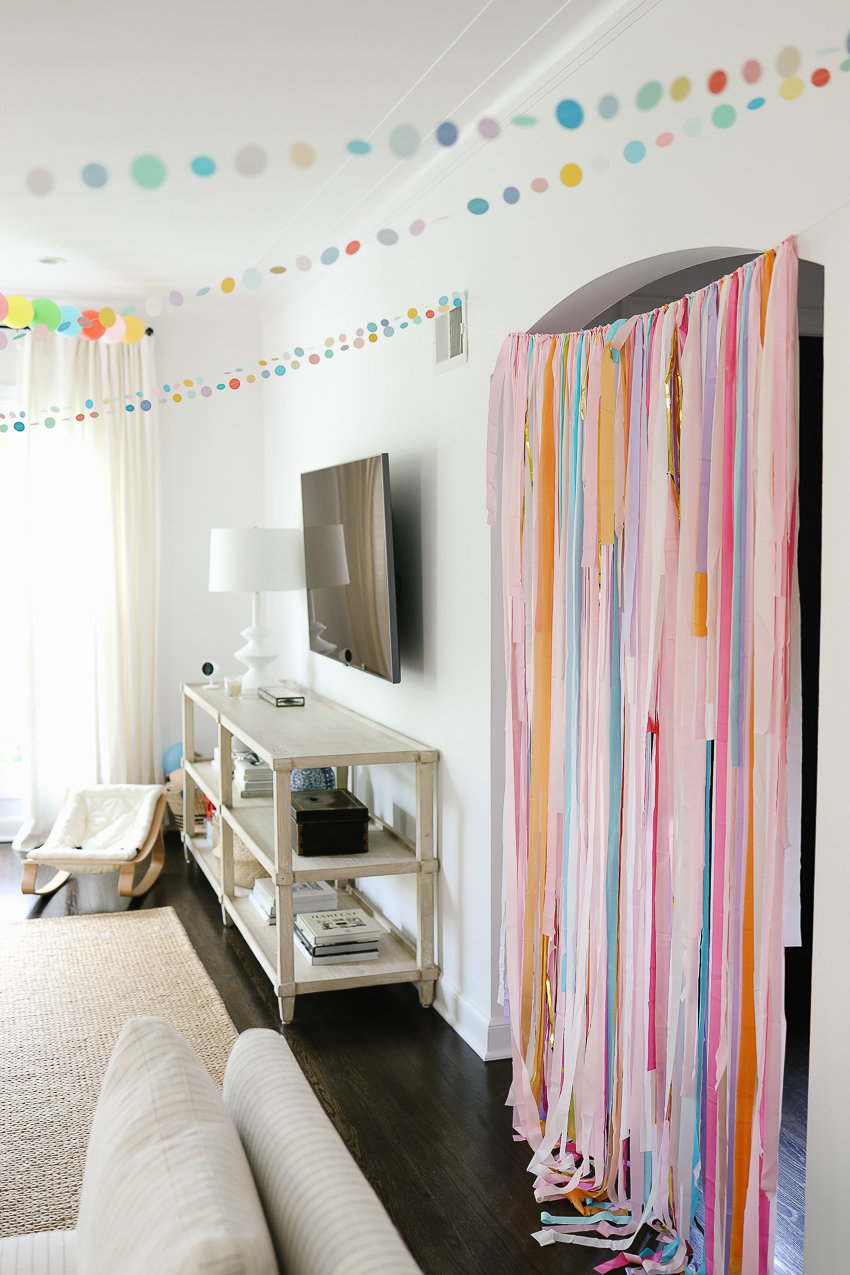 And this is why we didn't get a photo of the girls together. We'll try the photo backdrop next year because you can bet that I'll find a theme that lets me use these again.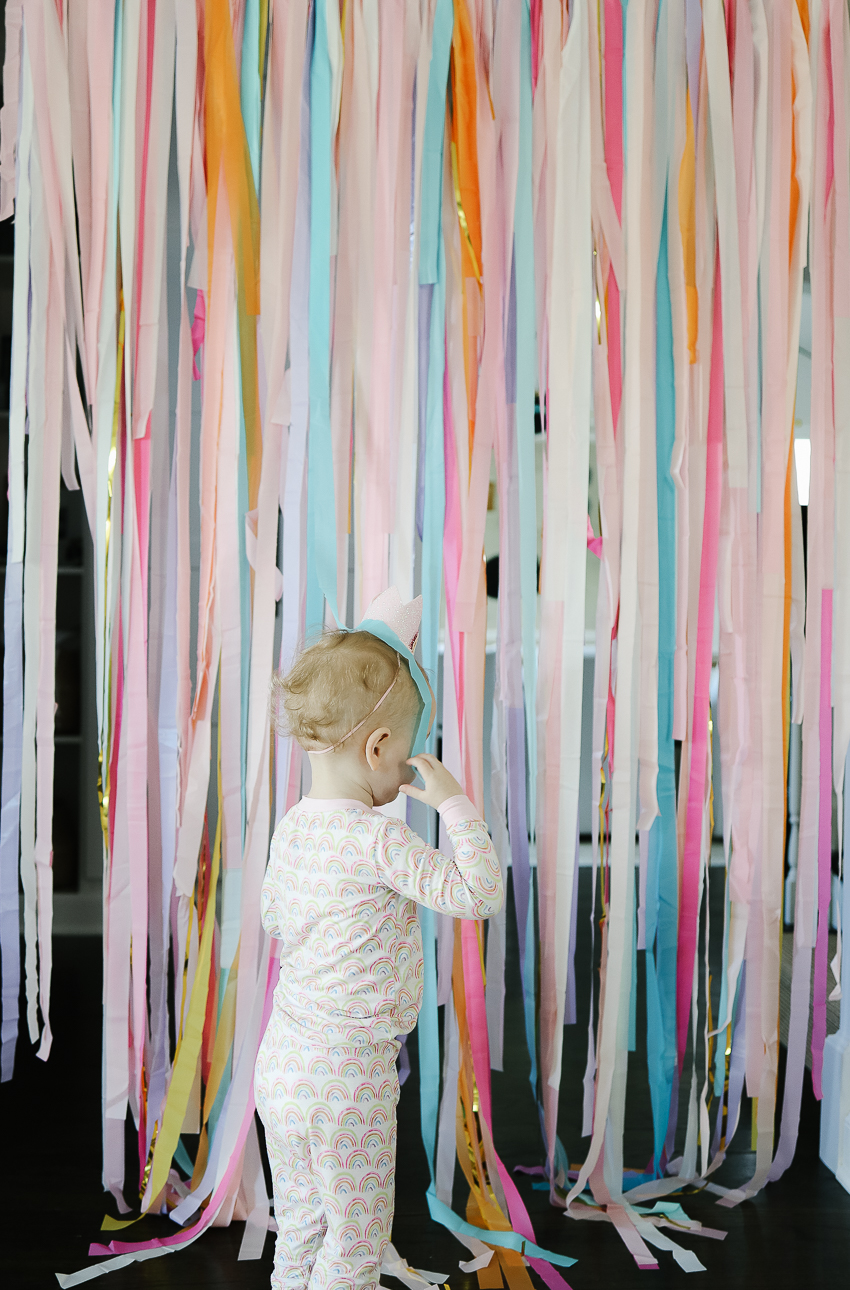 Sunshine and Rainbow Birthday Decorations