The Best Etsy Shops for Babies and Kids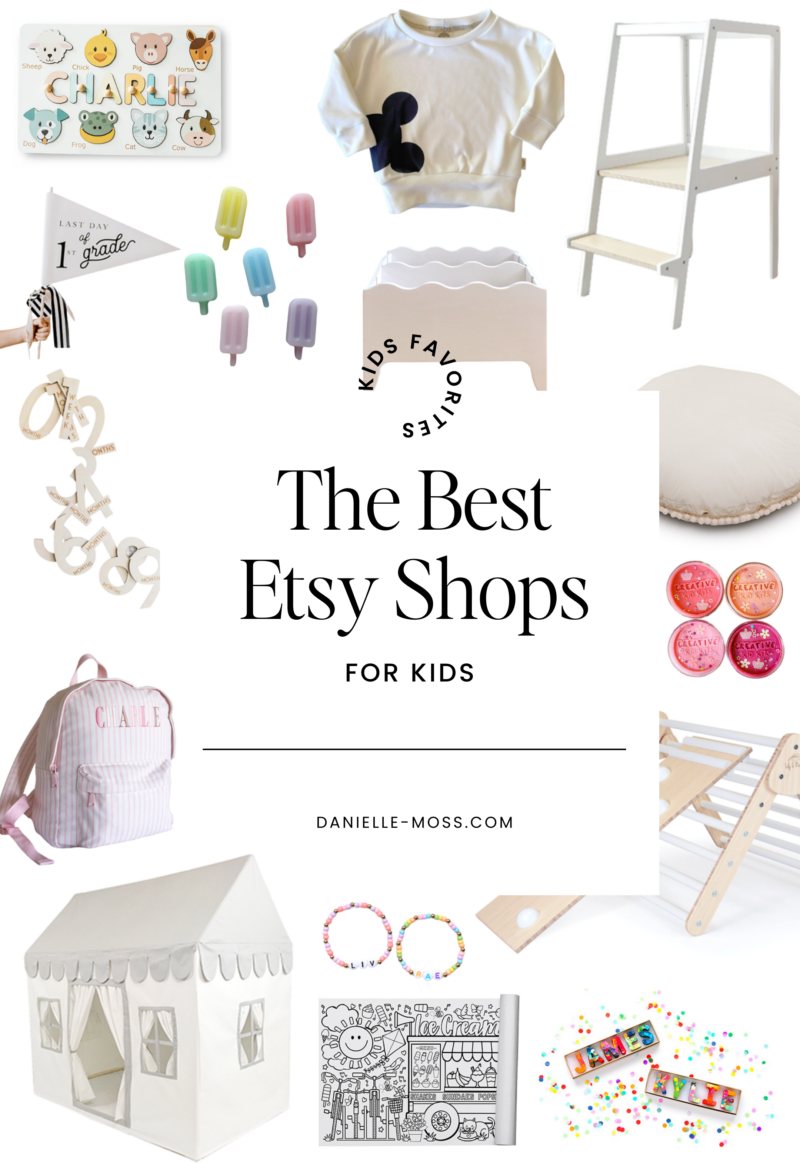 Since becoming a mom, I've turned to Etsy's global marketplace for everything from vintage goods to toys for kids. From sensory kits and handmade pieces to home decor, digital items (the printables are fantastic), I've found some amazing shops full of special goods. Whether you're shopping for a birthday gift or the holiday season, Etsy has become a go-to resource for unique finds for kids. I'm rounding up what I think are the best Etsy shops for babies and toddlers. See more of my must-haves for kids here.
The Best Etsy Shops for Babies and Kids
I love that Etsy is a vibrant community of real people that you can support by supporting their craft. You can shop stores from around the world made by creative entrepreneurs. If you love supporting small businesses, this is one of the best ways to do that while buying one of a kind items. Here are my favorite Etsy stores for babies and kids.
Tips for Shopping Etsy
I usually shop on my computer, but if you prefer using your phone, the Etsy app is great (and easy to use). And a tip if you hate paying for shipping: you can search shops by location and free shipping. Communicate with shop owners to ask questions about their shop's unique items or to see if they can make something custom for you. Shop by shop name or the type of product you're looking for – the site is so easy to search.
Giant Coloring Poster
This 30″ x 72″ inch large paper coloring poster is one of my favorite items to keep my toddler and preschooler busy. Use it as a tablecloth or tape it to the floor or the wall, hand your kids their favorite crayons or markers, and watch them have a blast. If you only have 1-2 kids using it, consider cutting the poster in half – a great way to extend the life with 2 posters instead of 1.
Sensory Objects
This is my sister's small shop and it all started with her making resin popsicles for the girls. My girls loved her handmade goods so much that I kept pushing my (younger) sister to open a shop. She's had over 200 sales in just a few months, and I've gifted these sensory toys to a few friends. They really do make the perfect gift and have been the BIGGEST hit with my girls and their friends, too. Fun Aunt Jess only has limited stock since everything's made by hand, so follow her on IG to be the first to know when new product will drop.
Personalized Crayons
Margot got these for Christmas. The perfect gift for young kids
Playdough and Sensory Jars
These playdough jars are so cute and would make for a great stocking stuffer or party favor. The sensory jars are darling, too.
Personalized Bracelets
I love Joy's shop – it's one of the best curated collections of handcrafted jewelry for kids. She was so generous and donated to our fundraiser, and made the sweetest little bracelets for Margot.
Personalized Stationery
I cannot remember exactly how I met the shop owner but I thought her designs were adorable, so I ordered stationery for my girls.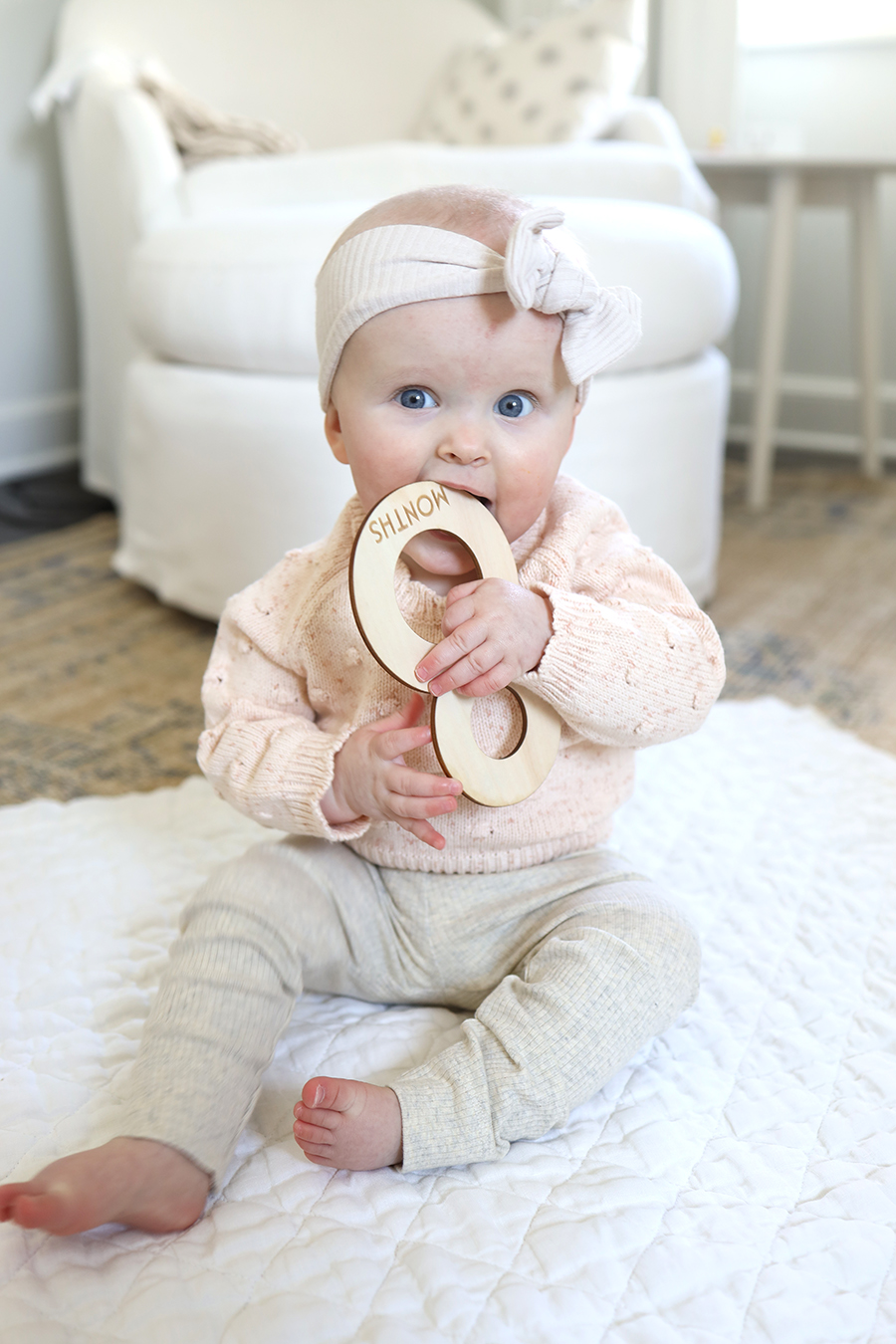 Baby Milestone Cards
I used a letter board with Margot and wanted to do something different with Kate, so I bought these.
Personalized Puzzle
I love busypuzzle art & collectibles – it is one of my favorite shops for personalized gifts, and this puzzle is a best seller. And it's no surprise it's one of the top Etsy shops. I got this for Kate for her first Christmas and she still loves it.
Resin Alphabet Set
We have a bunch of these letters. Your kids can use them with clay or at a water table.
Floor Pillow
My daughter has this in front of her dollhouse, and it offers a cozy (and cute) place to sit and play.
Playhouse
We have this, and my girls spend so much time in it. It's big but good news: it can be broken down for easy storage.
Back to School Flags
I got these for a very big day – the first day of school! We now have them for the first and last day for preschool through first grade.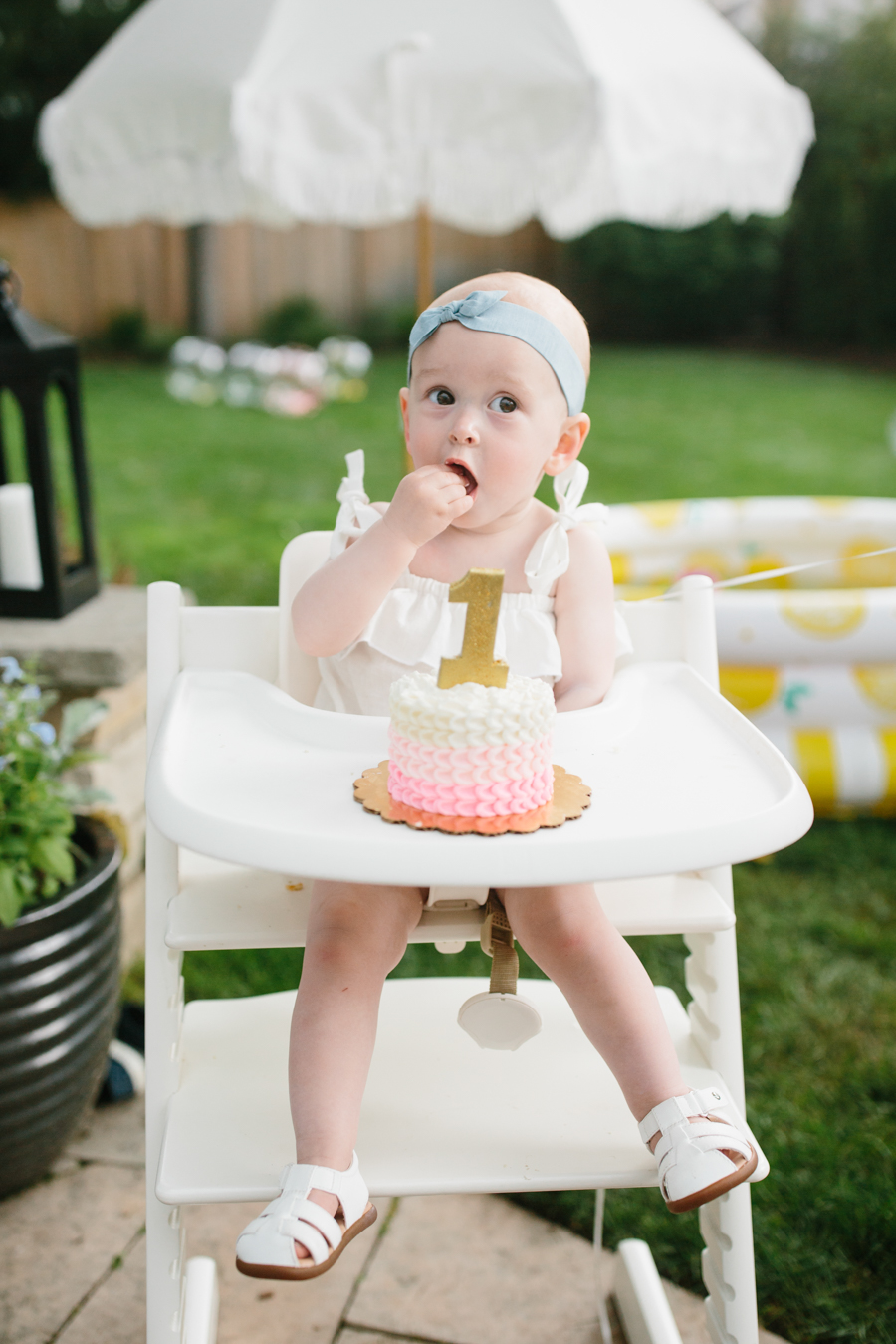 The Best Etsy Shops for Babies and Kids
Convertible Tower Table
Another one of everyone's favorite (most clicked on) products. This thing is amazing and converts from a tower to a table. We even have an extra seat for when Kate is old enough to sit with big sister.
Book Storage
I bought this for my. daughter's room and it's the cutest and most convenient way to store her favorite books. It's at the perfect height for little ones and the wavy scalloped design is especially sweet.
Lily and River
This is one of my favorite shops. We have the Pikler climber, balance beam, little surfer, and stepping stones. They're fun, great for kids who need to work on strength. And bonus: they keep kids busy indoors when it's too cold to play (and climb) outdoors.
Linen Bubble Romper
Margot has had a few of these and I cannot wait to pass them on to Kate.
Mickey Sweatshirt
This sweatshirt is super-soft and cozy. I bought the Minnie version for my kids when we went to Disneyland and it's one of their favorite sweatshirts.
Letter (or Number) Sweatshirt
I ordered one of these made-to-order items with the letters of my girls' first names. They shipped from the United Kingdom so it took a while, but was so worth it.
Personalized Backpack
These are great for weekend trips, school, and classes (Margot brings hers to ballet).
This post contains affiliate links. If you purchase something using my links, I may earn a small commission at no cost to you.