A Soft Pink Girls Nursery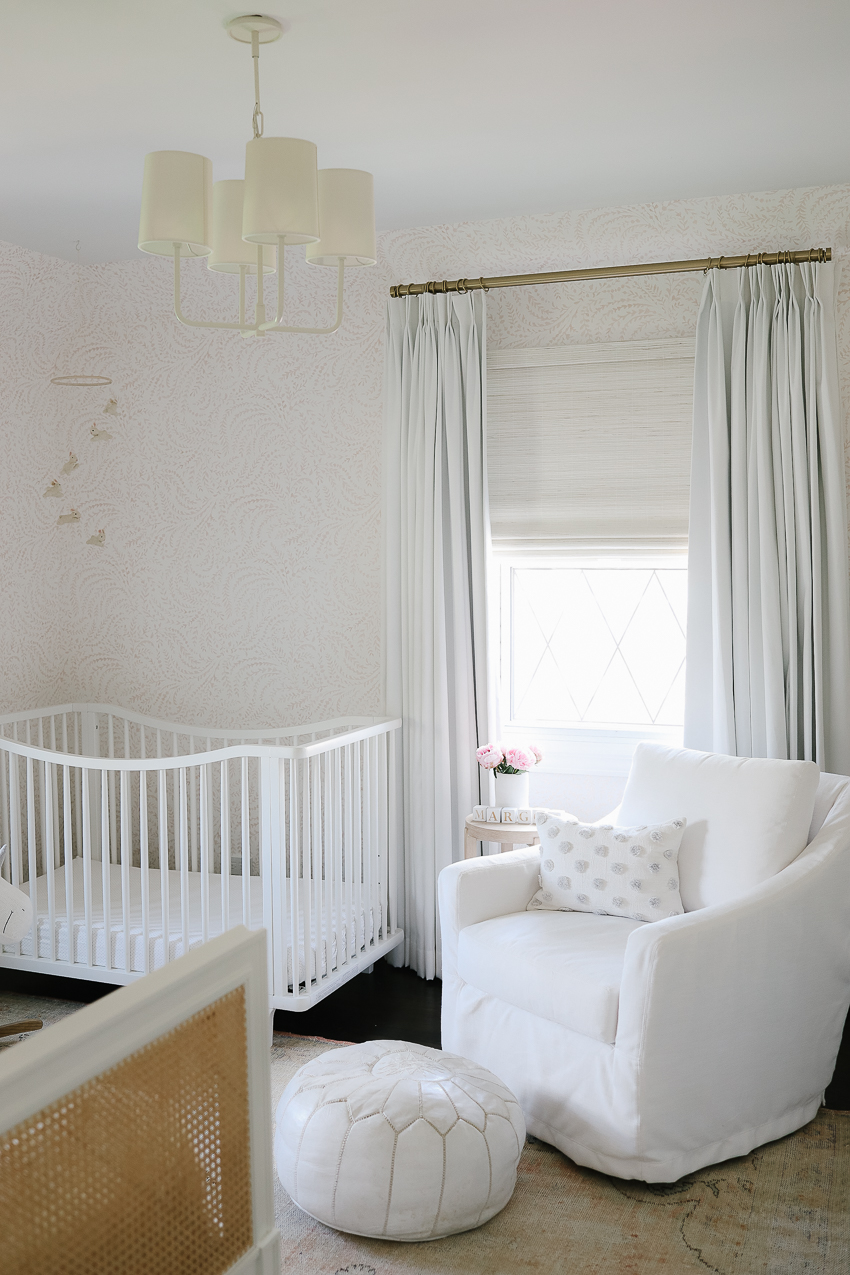 When I first found out I was having a girl, I remember writing something about how she wouldn't wear pink. A touch of blush here and there? Sure. But pink? Nope. Then a perfectly pink-hued rug vintage rug turned this space into a sweet, soft, pink nursery. Naturally, I was given the gift of a pink, unicorn, sparkle, rainbow-loving girl, and I wouldn't have it any other way. So here's a look at this soft pink girls nursery for my Margot. It must have been meant to be.
A Soft Pink Girls Nursery
Around Margot's first birthday, the room was mostly complete and just needed wallpaper and window treatments. The shades I had initially purchased (from a different brand) did not block light, and I was lucky enough to partner with the amazing team at Hunter Douglas on the most stunning window treatments. I chose the Provenance Woven Wood Shades in Maritime Alabaster with a Room-Darkening liner and LiteRise Operating System, and Design Studio Side Panels in Bungalow Snow with Brushed Bronze drapery hardware. They're beautiful and the perfect duo for a dark room at nap time. If only Margot still napped…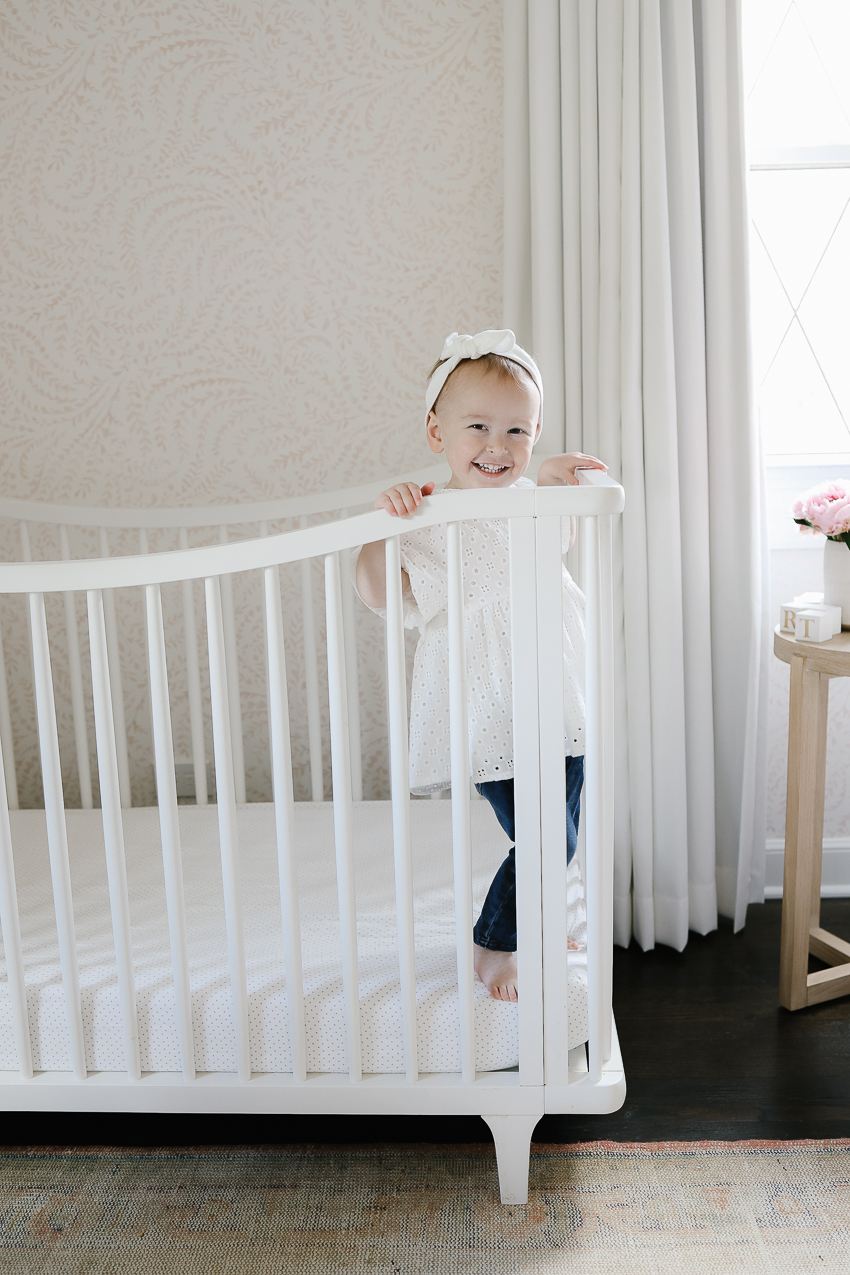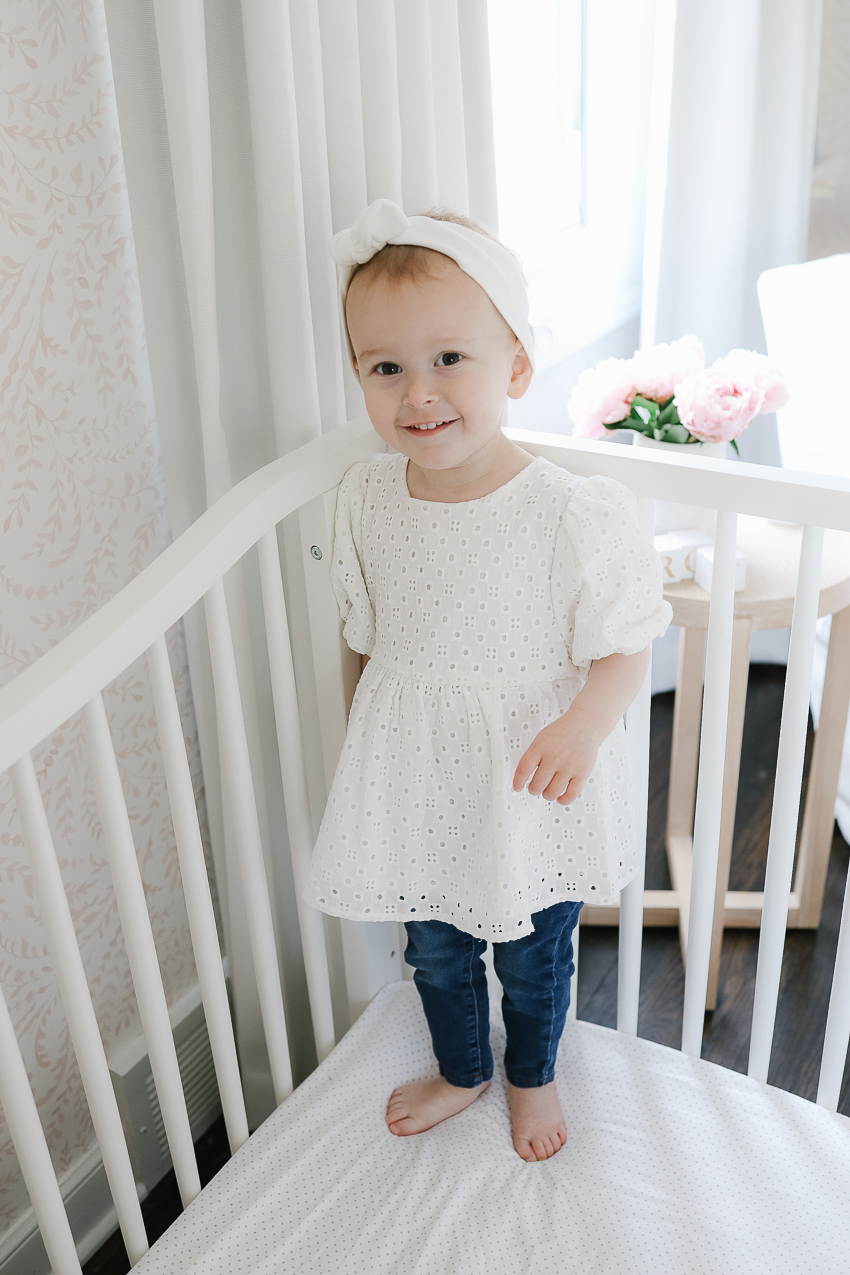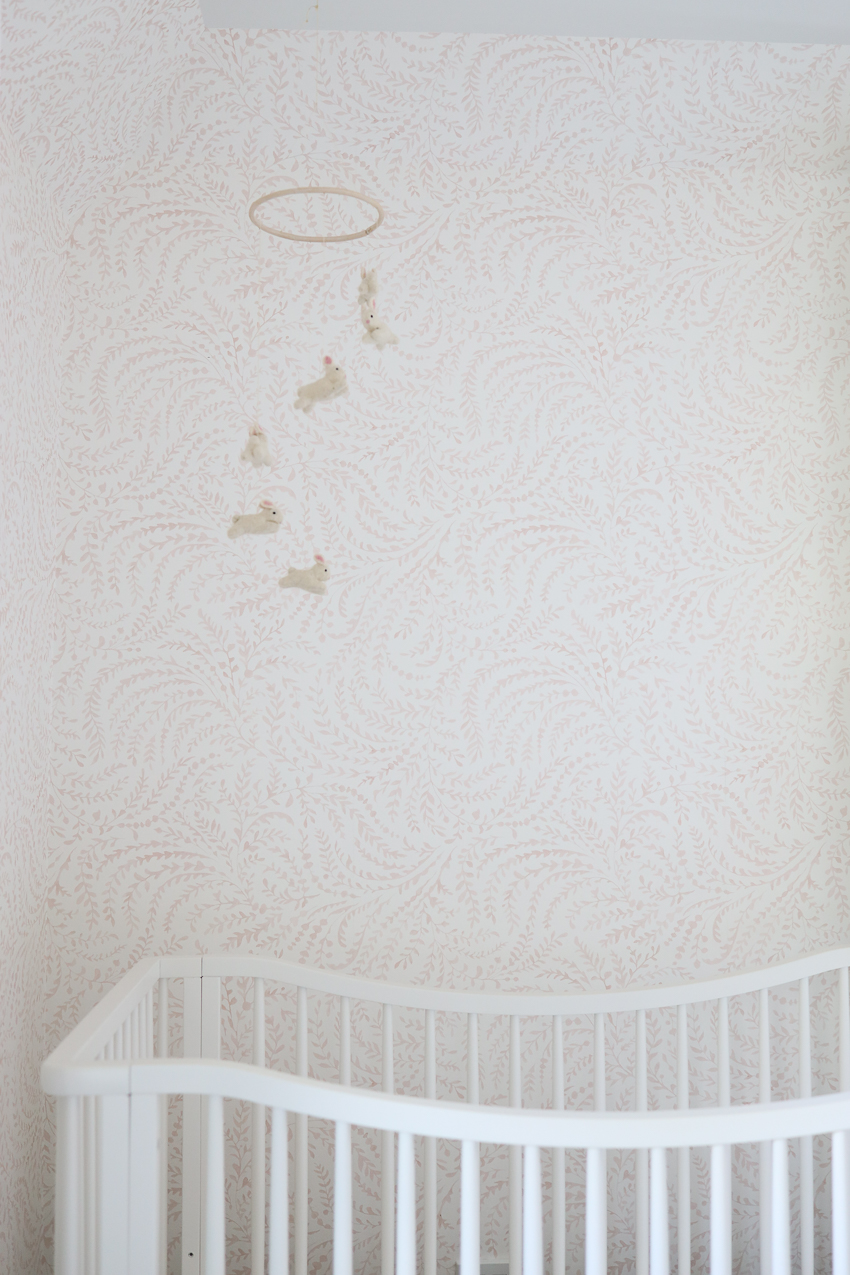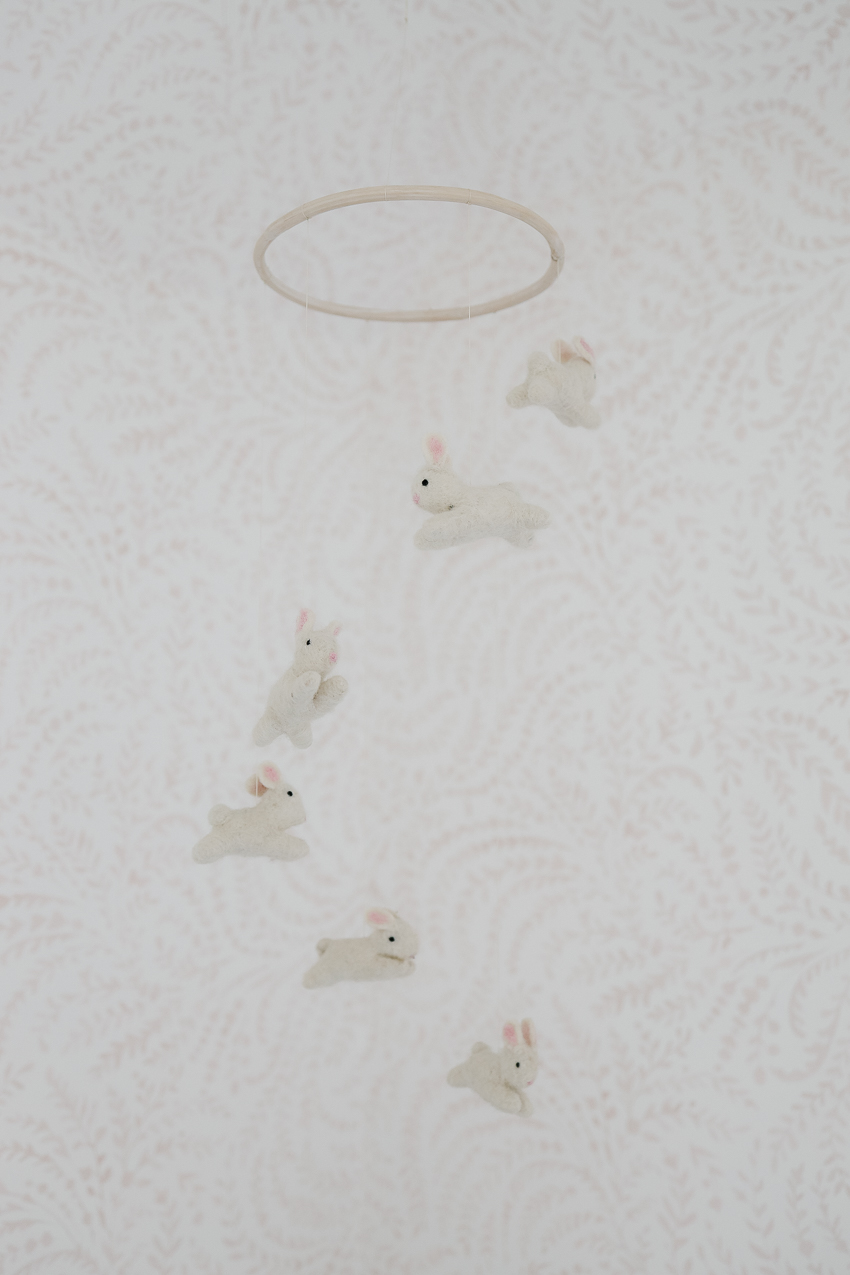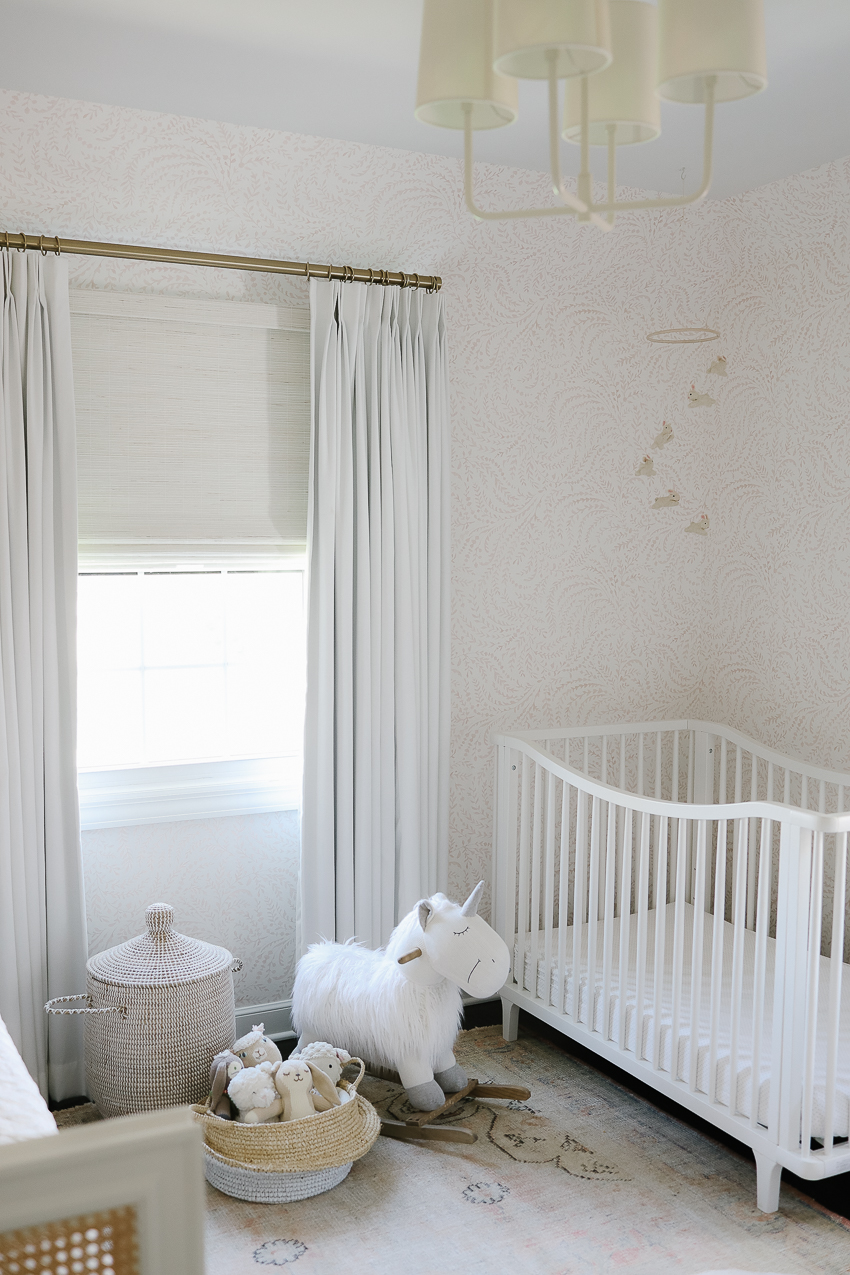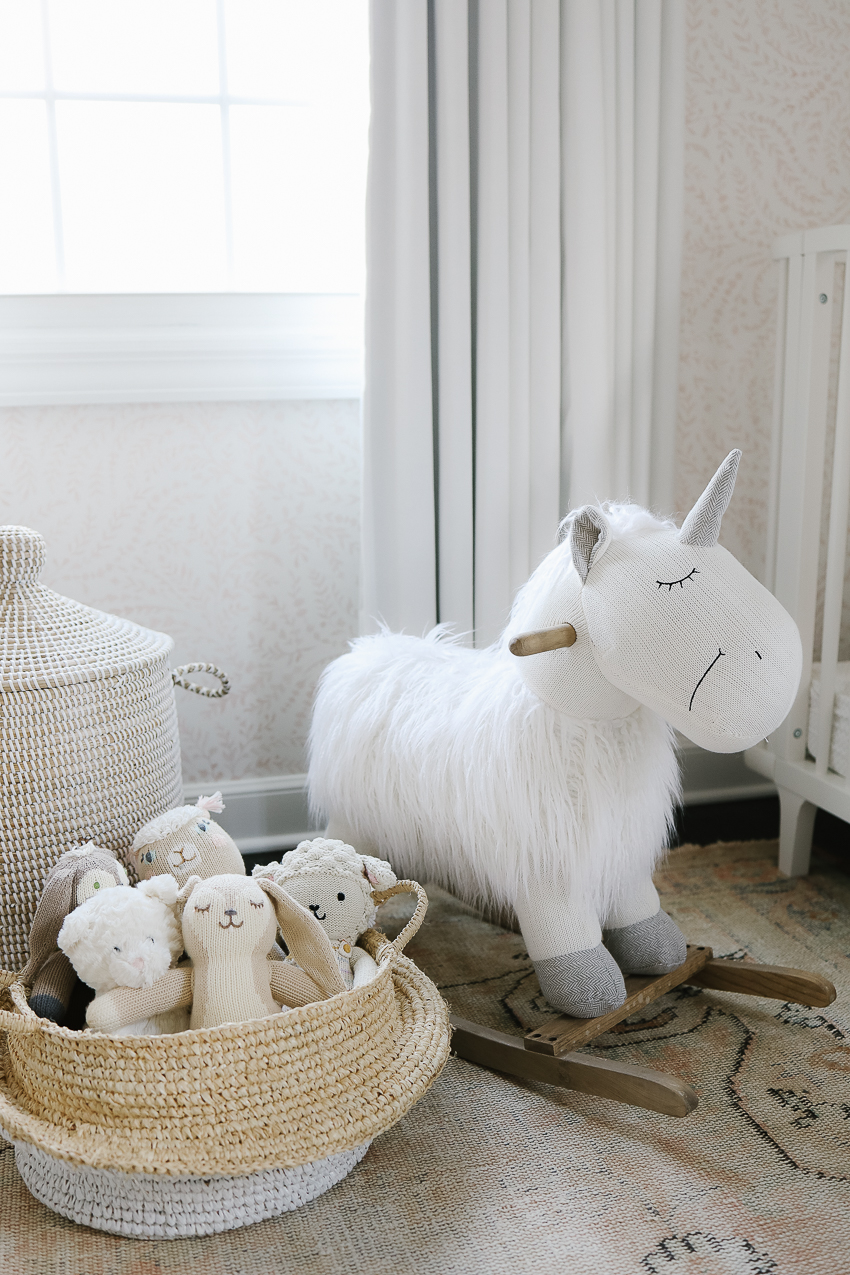 Her Unicorn Rocker
I fell in love with and bought this fluffy unicorn rocker for my friend's little girl over three years ago, and hoped it would still be around by the time I (hopefully) had a little girl of my own. I was in my 30s and always dreamed of being a mom, so it feels like one of those full-circle moments and makes me smile every time I see it.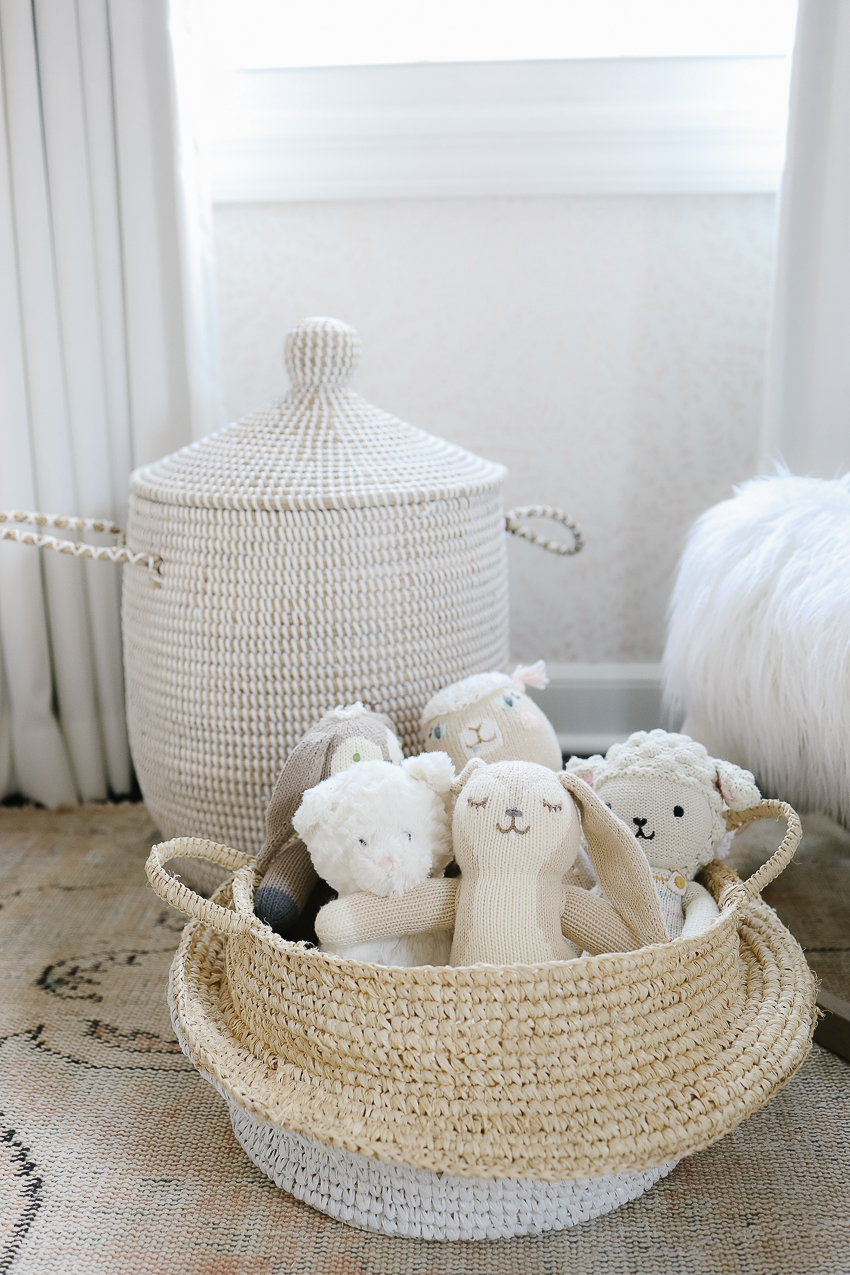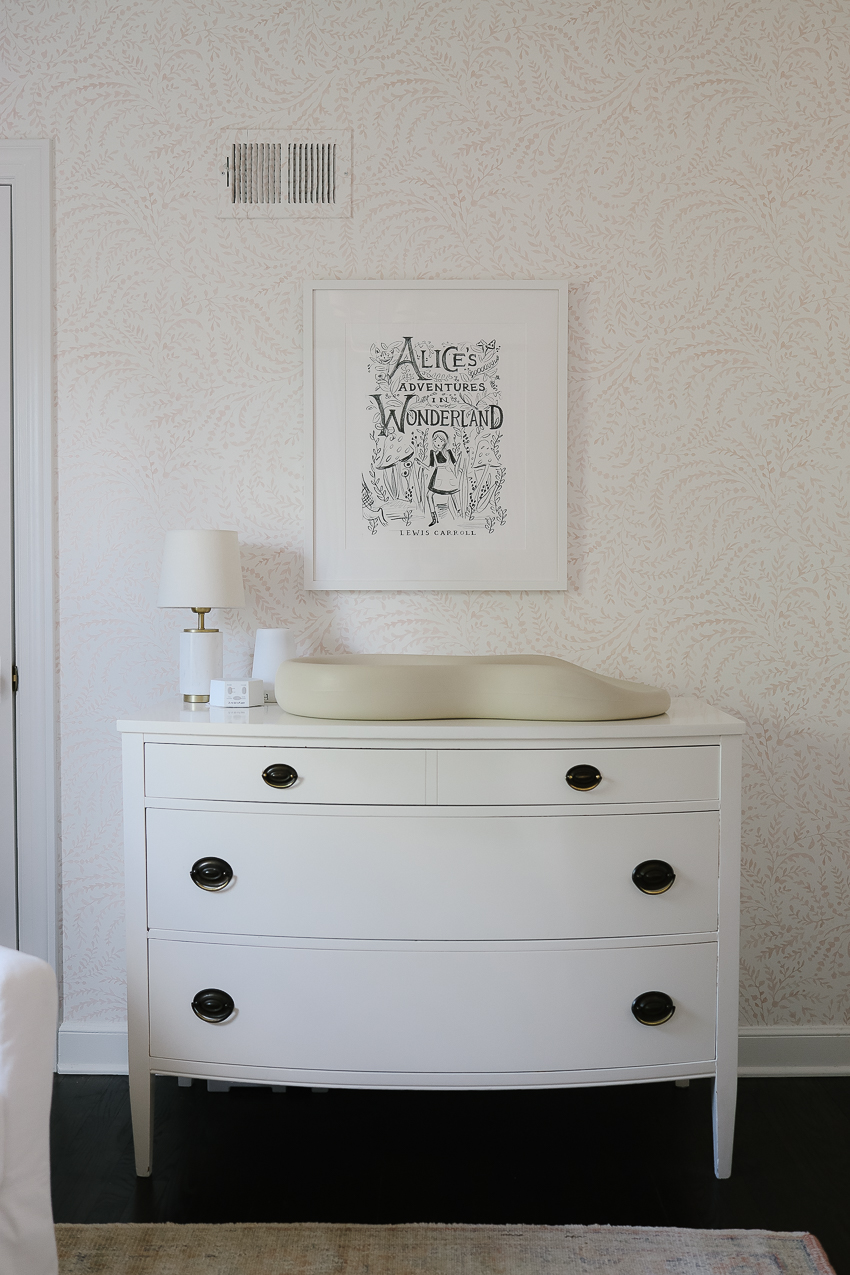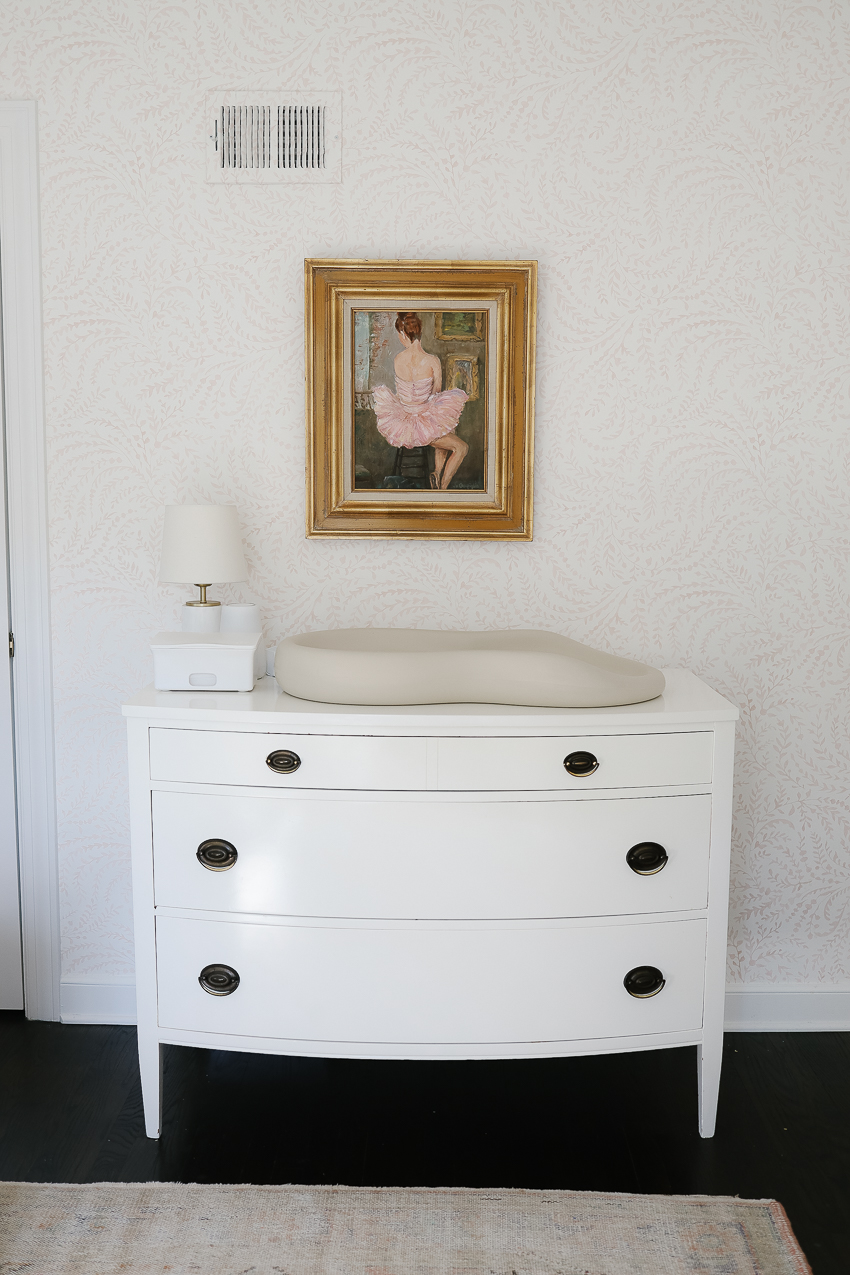 A Vintage Oil Painting
I just switched out the art above Margot's dresser for (shocker) more pink – a vintage painting of a ballerina wearing a pink tutu that Conor found on eBay almost two years ago. It felt a little too pink and girly at the time, but "Margot loves pink so much" and when I gave her the option to choose between the two pieces, she chose the one with the "tutube". We still love Alice (it's Rifle Paper Co. – an old design), so she will find a new home in our playroom or Kate's room.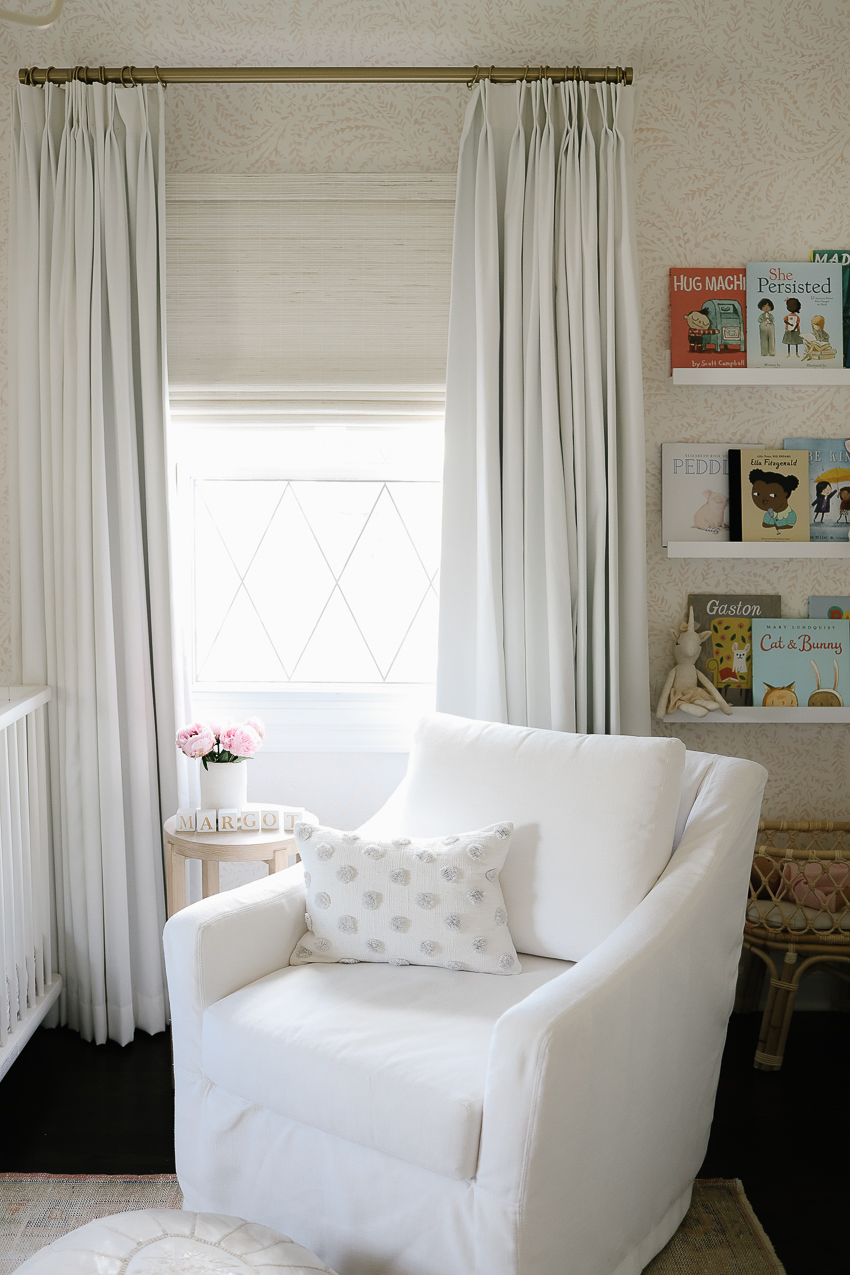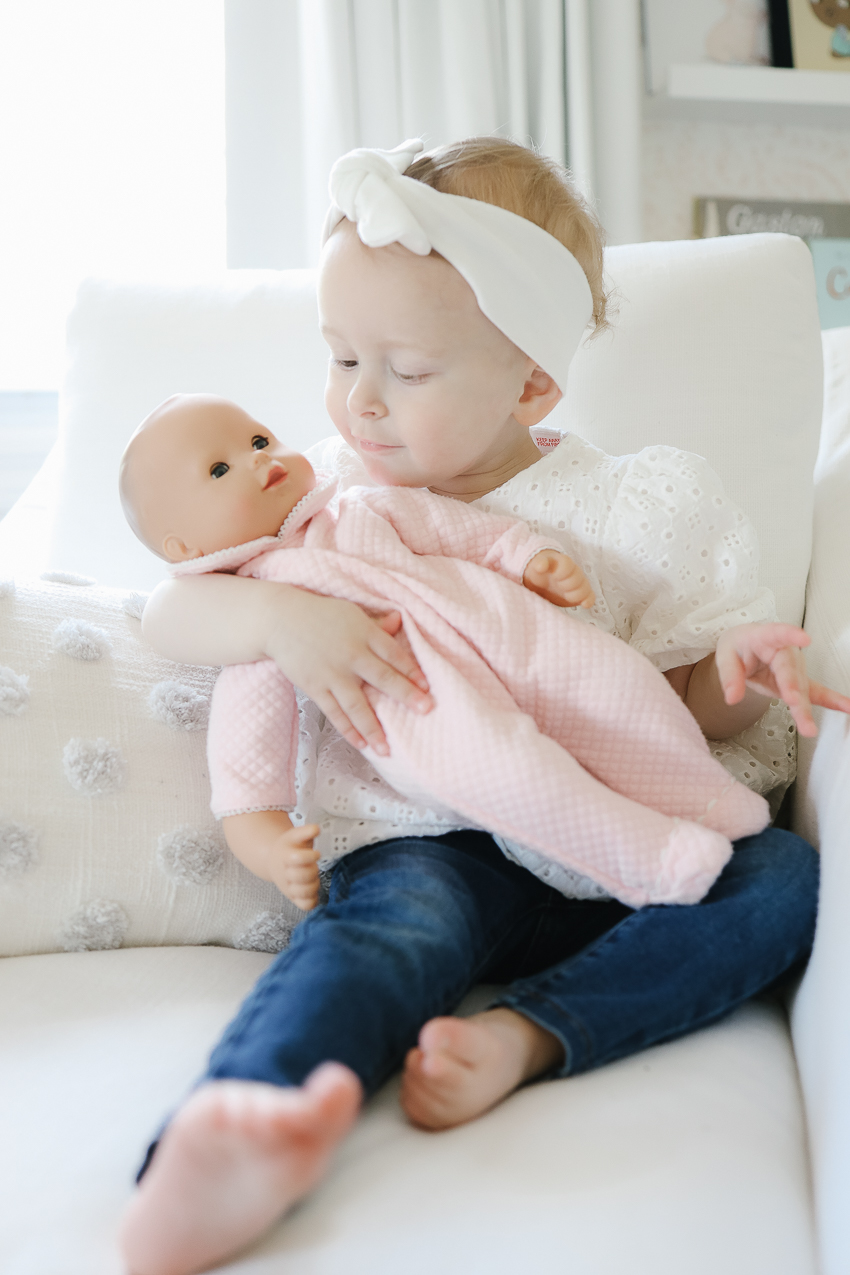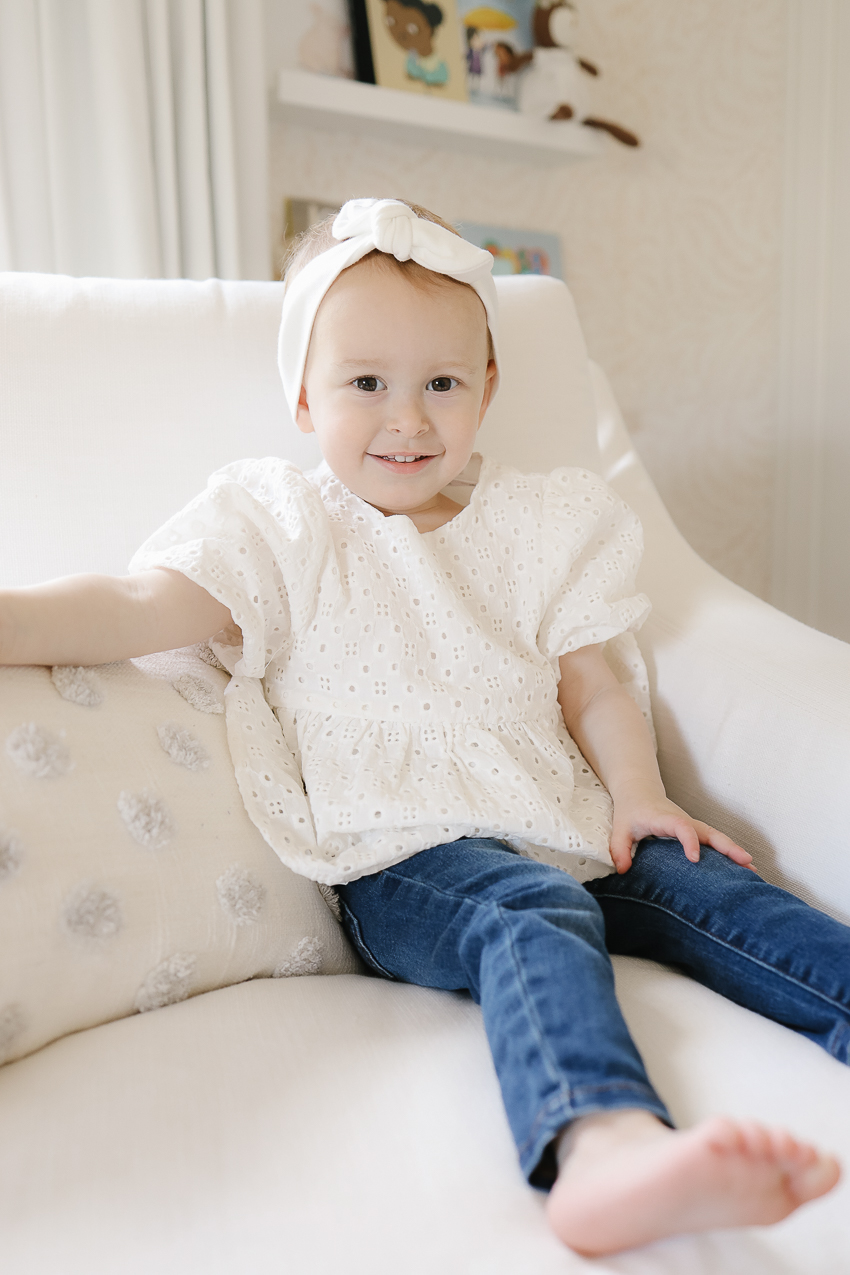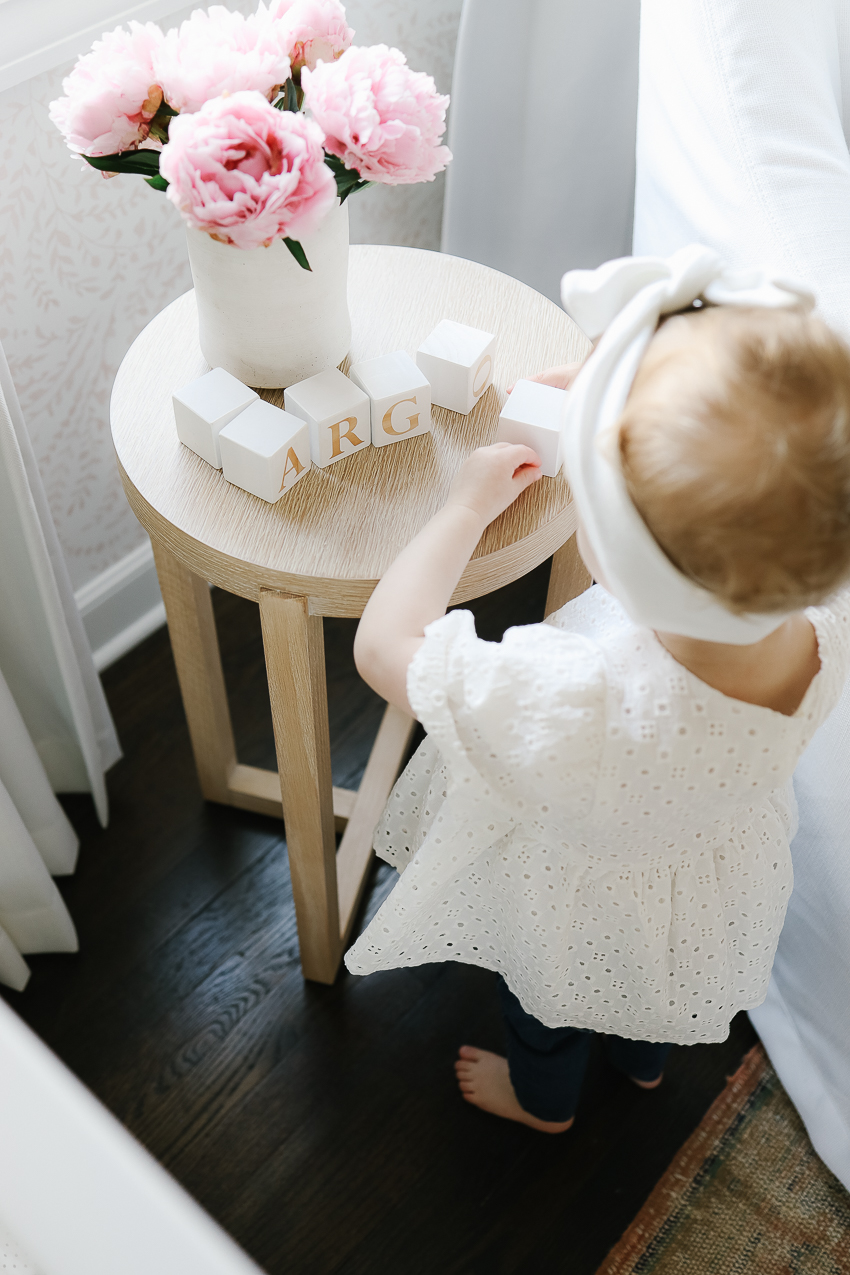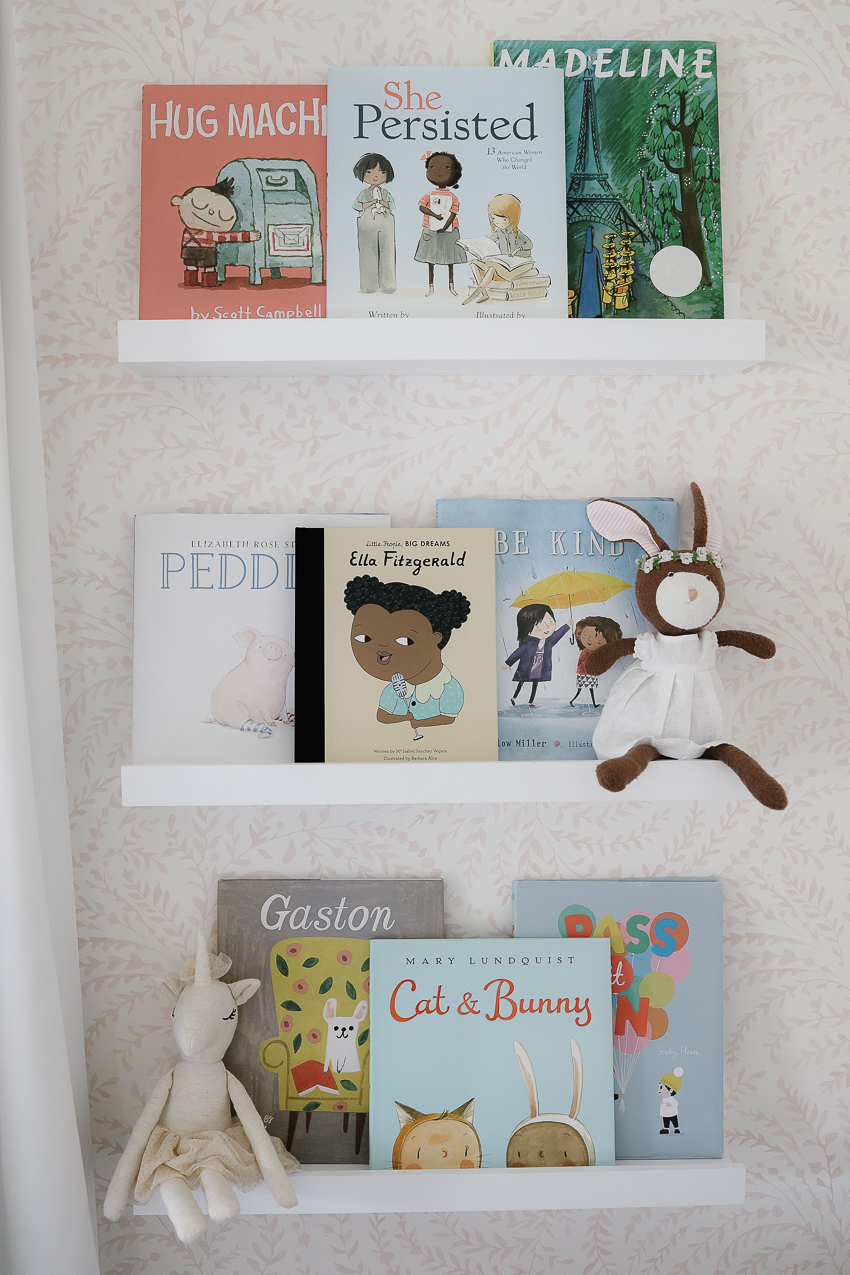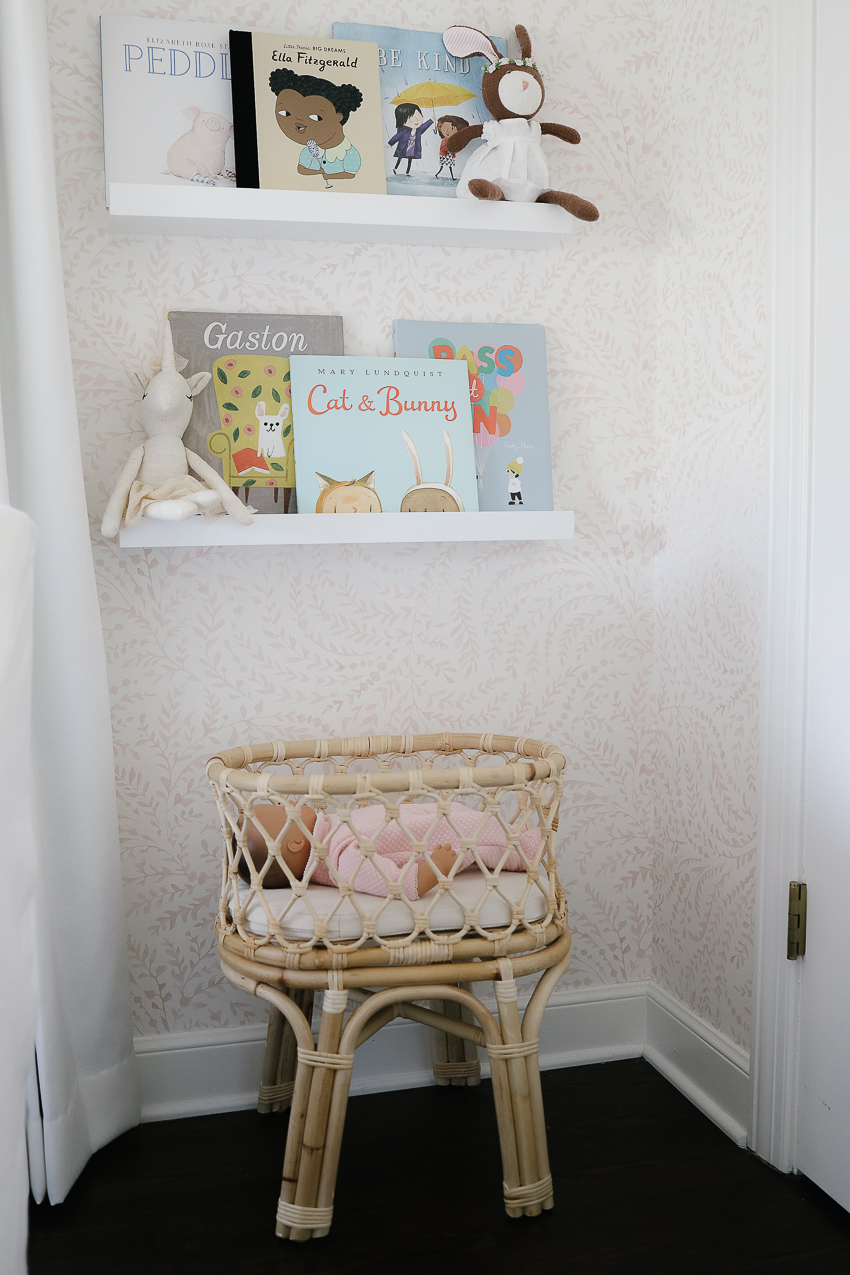 Keep Books on Display
I love these shelves and have probably had too much fun swapping out seasonal and themed books. I've shared our favorite fall/Halloween, and Christmas books.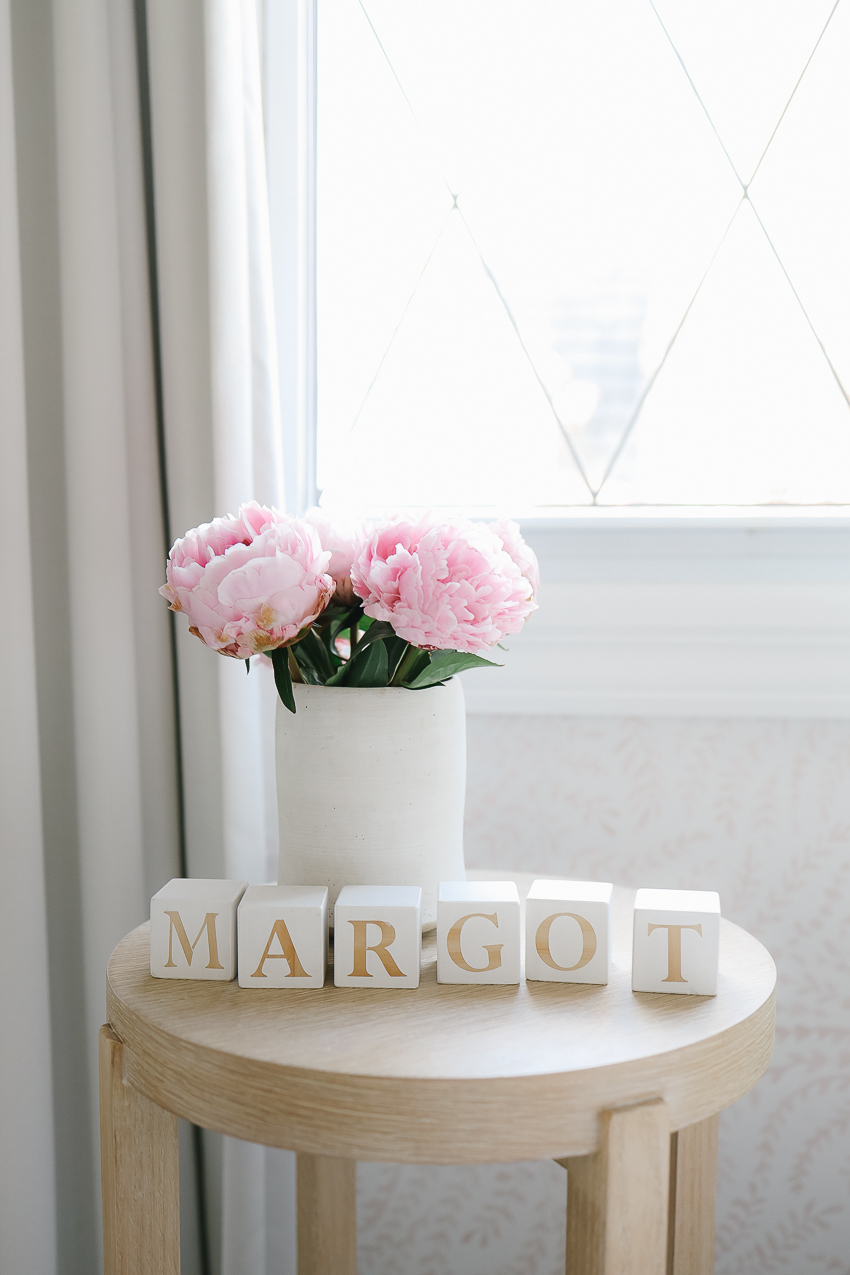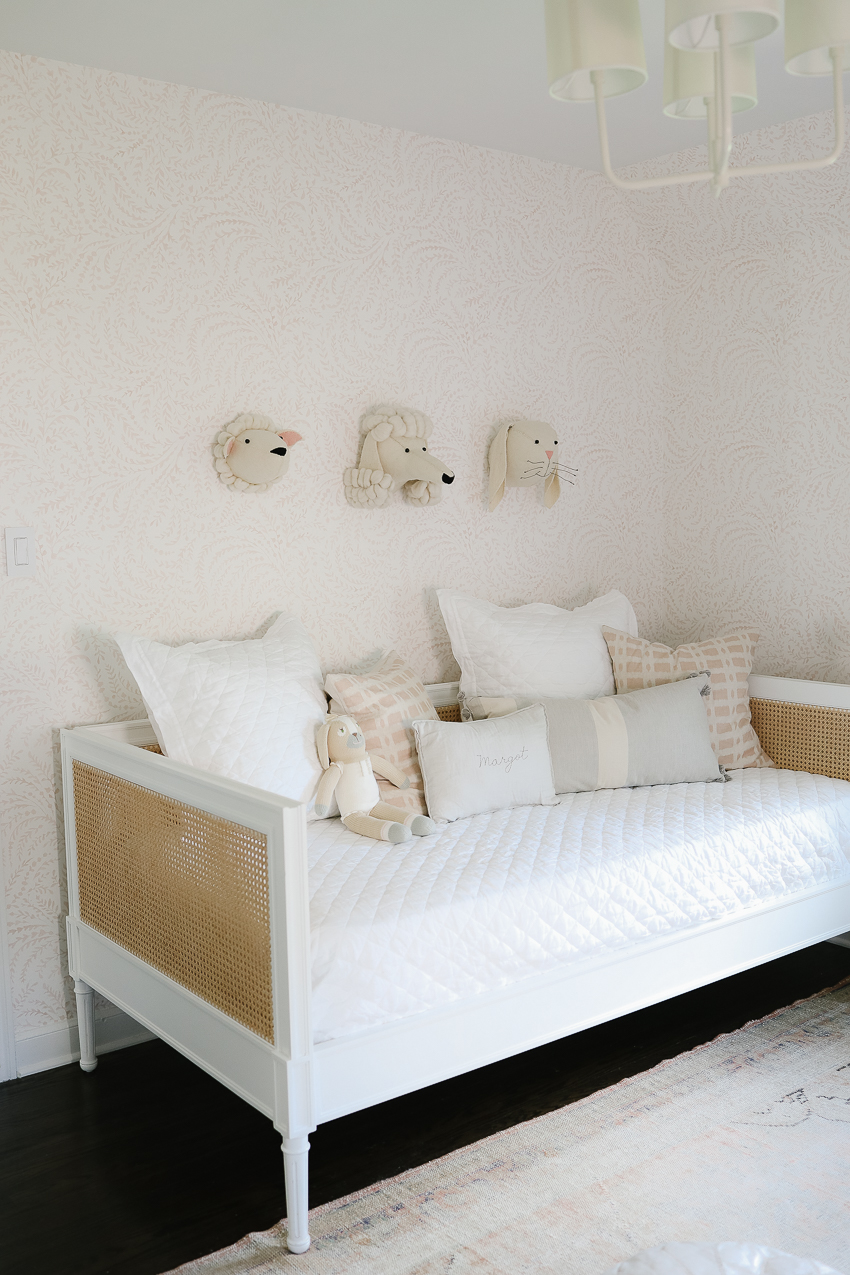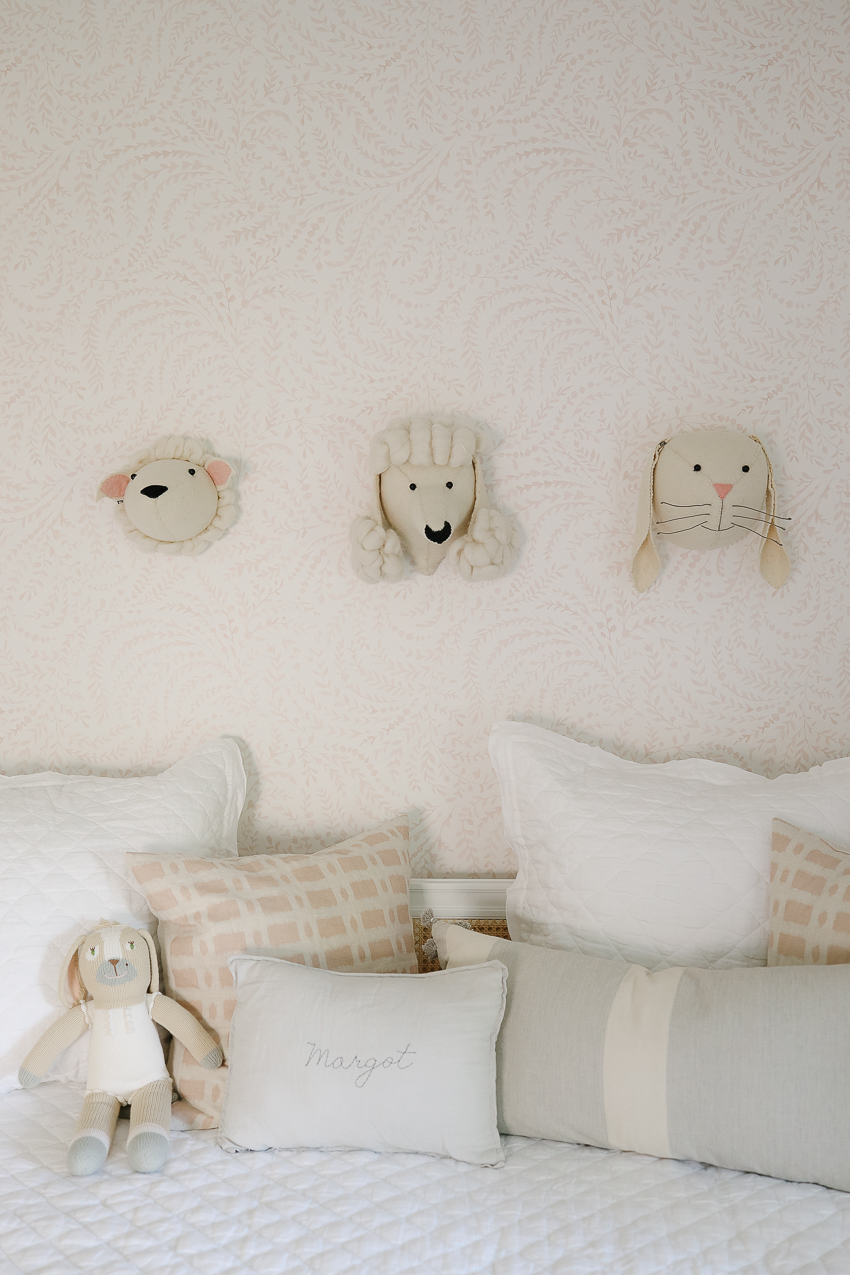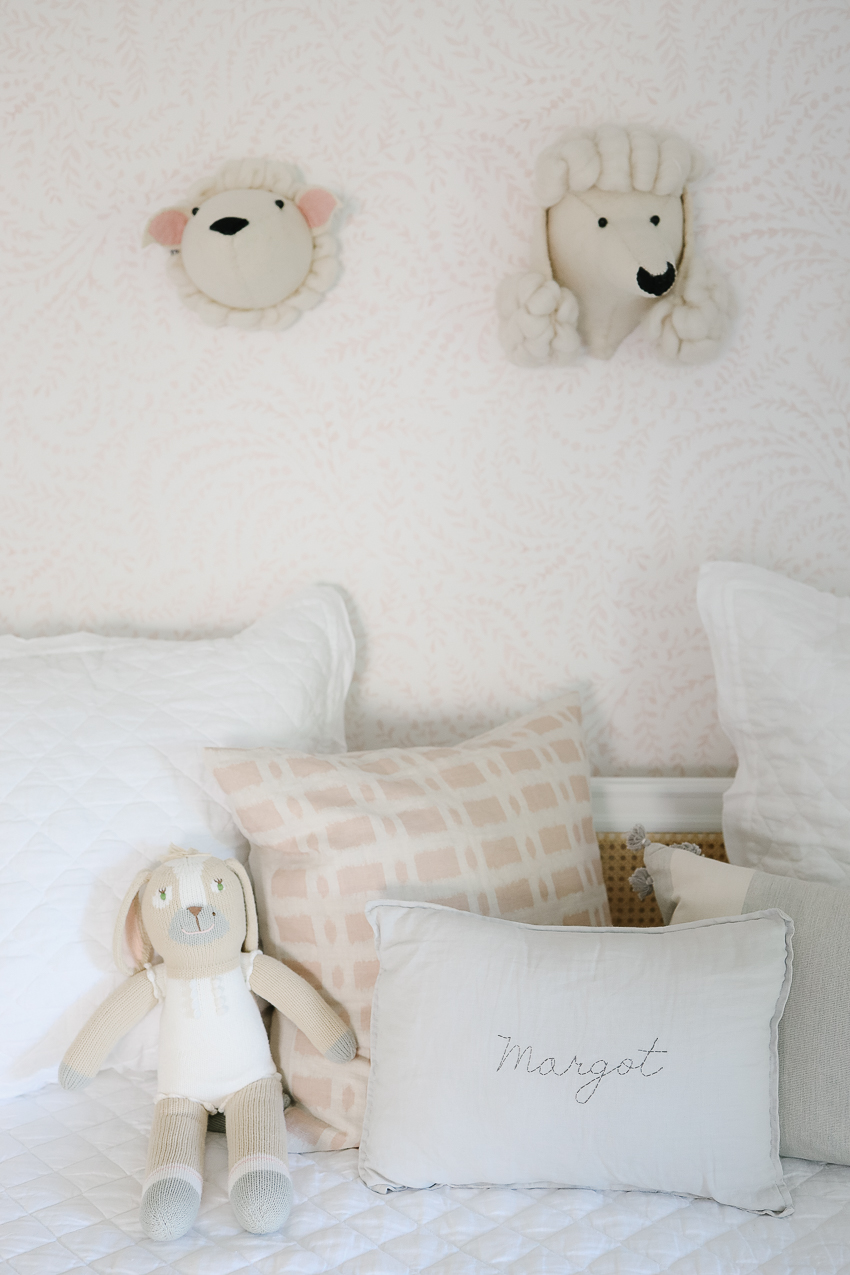 The Daybed
This was one of the first pieces I chose for the room. I had visions of us snuggled up reading books, and wanted to make the transition to a big girl room as easy as possible. I would recommend purchasing a real mattress that you can actually use. Once Margot is ready to move out of her crib, she already has a bed she's familiar with! If Kate is a good sleeper, we might move her in here in a year or so and turn her room into an office or guest room again.
A Soft Pink Girls Nursery: Resources