Baby Essentials: What You Need The First Year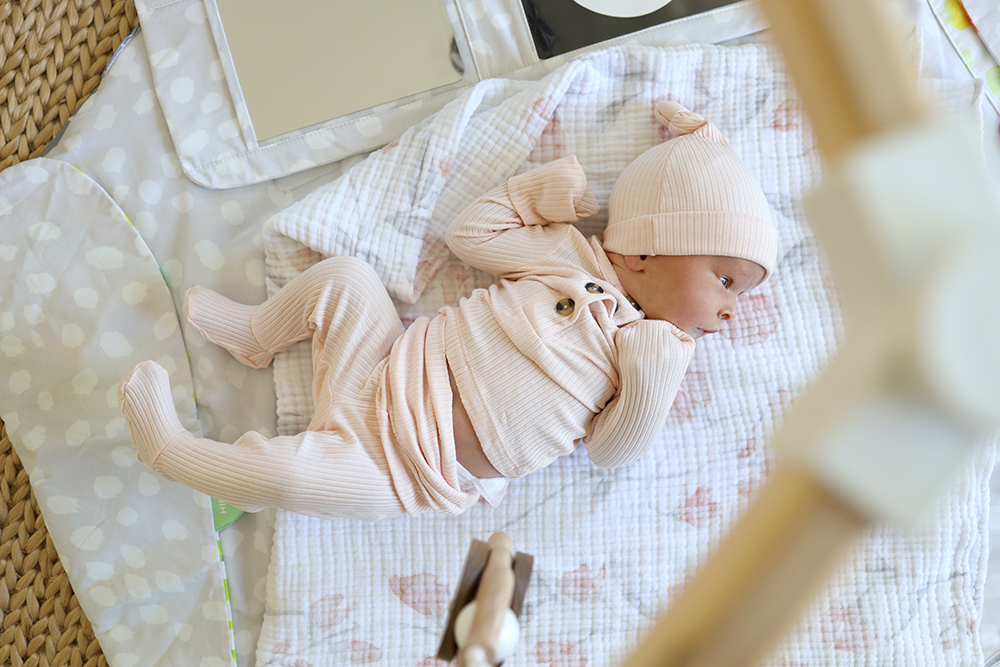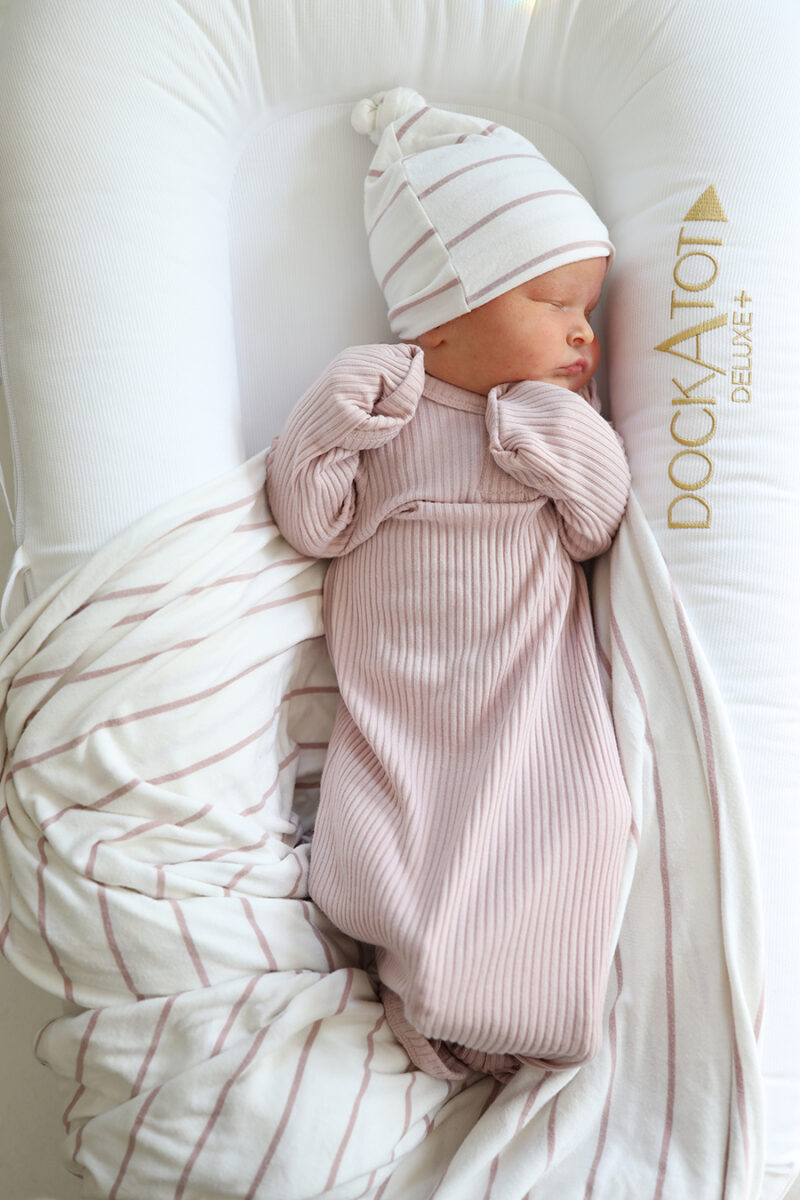 Having a new baby is an adventure, and there are a million decisions for new parents to make. And the "essentials" will blow your mind. In addition to the basics, there are a million cute and tiny things you'll convince yourself you need, but the reality is that you don't. Here are the baby essentials you actually need (and the ones you don't) the first year. When you bring baby home, it's the beginning of a whole new world, and you won't really know everything you'll need until you experience life with a baby.
Newborn Baby Essentials: What You Need For Baby's First Year
When you become a parent, the most important thing to remember is that there's no perfect product or solution for whatever you're facing. All experiences are unique, and we are all doing our best. It's always a good idea to consult friends who have been through it, but what worked for them might not work for you. There are so many baby items to choose from and you don't need that much, but there are some items that are really nice to have. I always loved hearing about other mom's experiences, so I'd like to share what worked for me.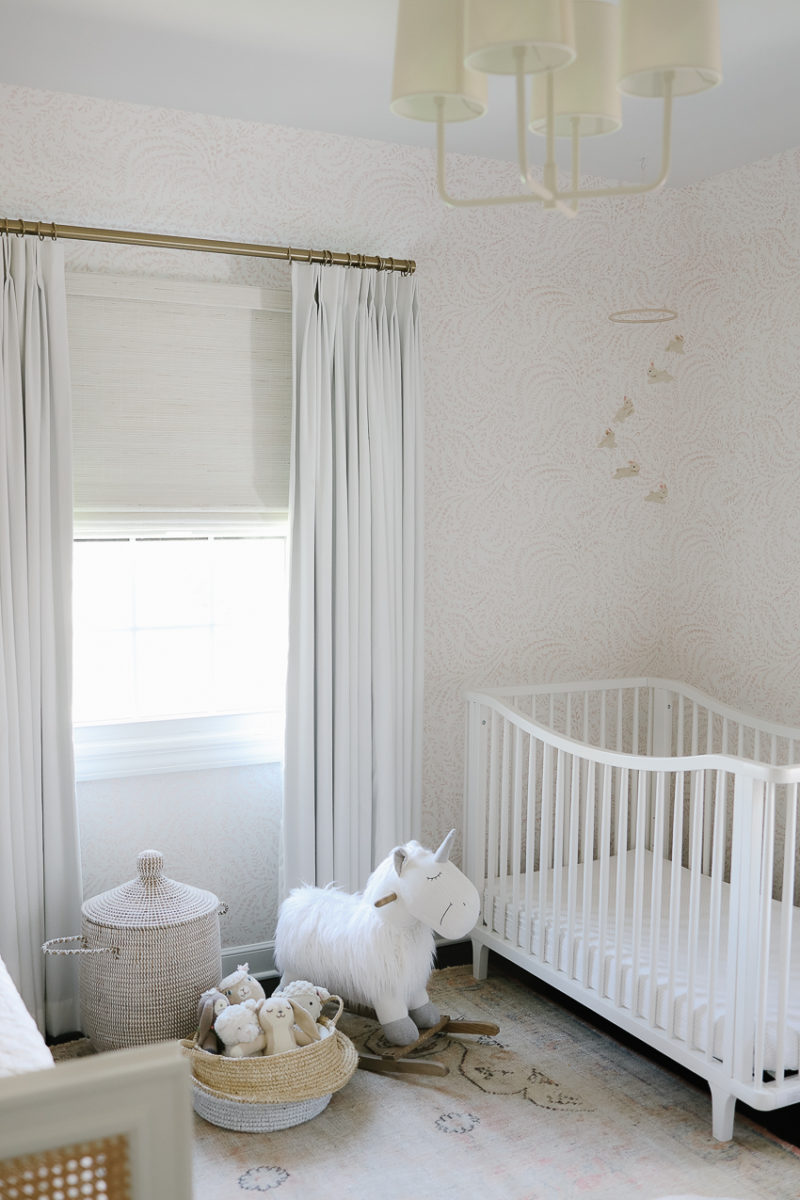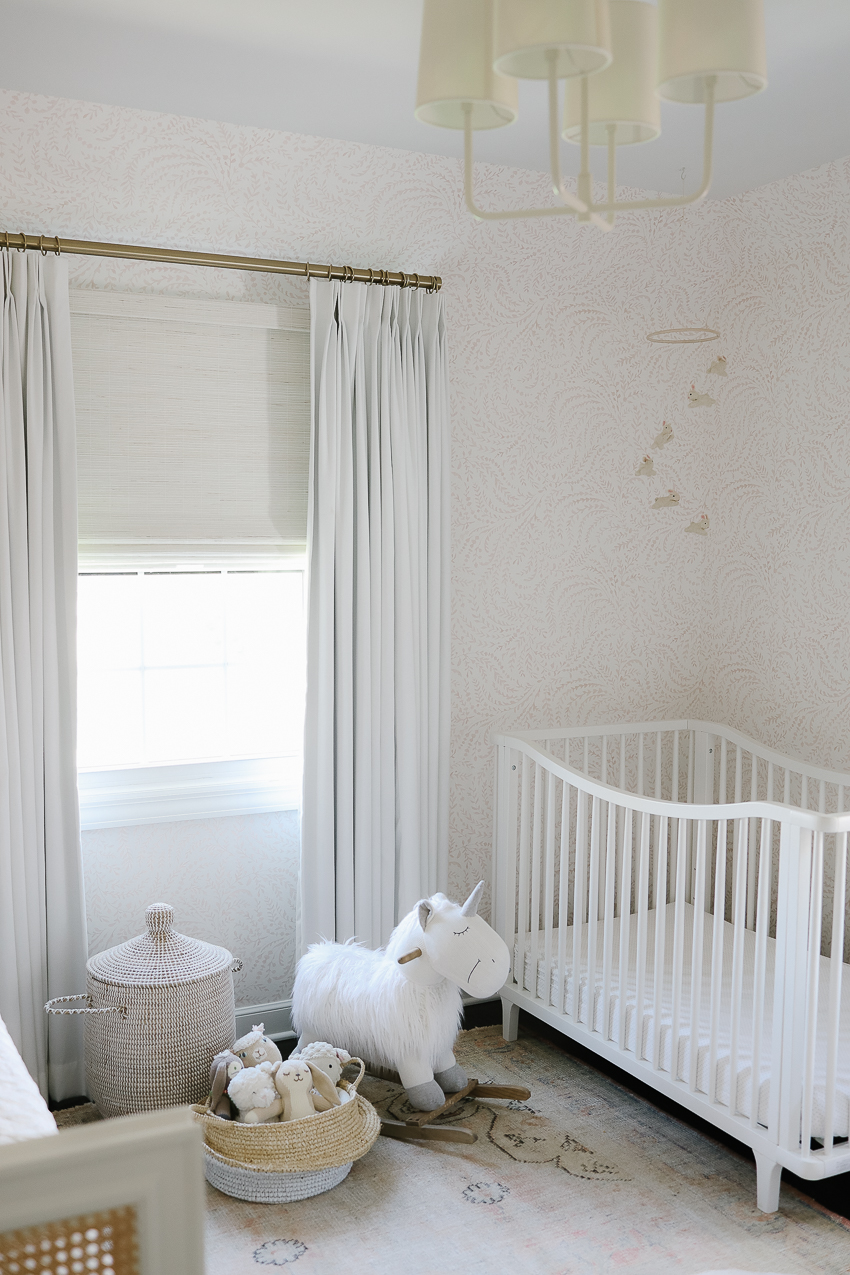 Newborn Essentials for Sleep
This is about as basic as it gets. You "need" a safe place for baby to sleep, mattress, and bedding. And don't forget blackout shades.
Crib sheets (3)
You'll want a few fitted crib sheets for baby's room.
Mattress:
This is soft, breathable, and eco-friendly crib mattress.
Mattress cover (2)
I wrote a whole blog post on how amazing these are. They are very affordable, easy to install (just need scissors) and make the girls' rooms pitch black for naps.
Sleep sack (2):
The American Academy of Pediatrics recommends a firm mattress free of and blankets (even a small lovey) or toys. So wearable blankets or sleep sacks are best. I love these and these once baby starts sleeping on their tummy.
White noise machine:
I started with the rohm which is great on the go, but this one is the best for baby's room.
Baby monitor:
You could use any monitor, but this one is amazing – we have one of each of the girls. It always gave me peace of mind, and was so easy to use with my cell phone.
Pajamas and gowns:
These are stretchy and fit longer than any other brand – so soft for baby's skin and both the legs and arms have attached covers for baby's feet and hands. And every purchase gives back to Alex's Lemonade! Use this link and the code Moss15 for 15% off. I also love these gowns (and these too). It's nice to have a mix of all three.
Baby Sleep (nice to have)
Bassinet:
This is great to have but not a must. I rented the SNOO for Kate and really liked that it wasn't another big item we had to store or sell once we were done with it.
This was wonderful for the swaddle-to-blanket transition.
I love this because it's just under $17, the charge lasts for months, and it's easy to use. Great for middle-of-the-night feeds and changes.
You will only use this until the mattress is lowered all the way, so it's nice to have but purely decorative.
Glider:
You could get by without one of these but I really loved ours.
Baby Sleep (what you don't need)
Pillows, bumpers, and a baby quilt. Baby needs a flat place to sleep without anything that might put them at risk.
Baby Stuff: Feeding
Bottles:
I started out with 5 oz. bottles but since you'll only use those for a few months, I'd just order the larger ones that you'll use the first year. We had 6 bottles and that felt like more than enough.
Breast Pump:
If you're going to breastfeed, you'll need a breast pump. I used the Elvie for a few months and really liked how convenient it was. You can't really bend over while wearing it, but are hands-free and don't have tubes sticking out, so you can actually move around, or even pump while driving.
I love our lobster seat because it takes up zero space. The stokke chipped quite a bit and a few pieces had to be replaced, and adjusting the straps is a huge pain. It's probably not worth the price tag, but makes a great toddler seat. The Lalo is a lot more budget-friendly, turns into a play chair, and it's so, so easy to clean. I bought an extra set of straps (they pop on and off so easily) and wash them maybe once a week.
We have 2 suction bowls, 2 suction plates, and 2 sets of spoons.
These are simple, affordable, and absorb liquid well.
I skipped sippy cups since straw cups are better for baby's muscles. We started practicing with this (with water) when Kate was maybe 6 months old (or so?) and both girls love them.
The easiest way to clean a bottle.
Baby Feeding Essentials (nice to have)
I used both the Brezza formula machine and water warmer, and am team water warmer for a few reasons. It's less expensive, smaller, and easier to maintain. This is one of those you could live without it but why would you want to especially at 3AM sort of items. Water comes out at the perfect temp – just add formula, mix, and done.
I have two packs of these and use them to wipe the girls hands and faces after they eat. We rarely use paper towels – maybe one roll every few months? Reusable wipes forever.
I used this to introduce both girls to solids. If you feel anxious about choking, it's a nice food intro.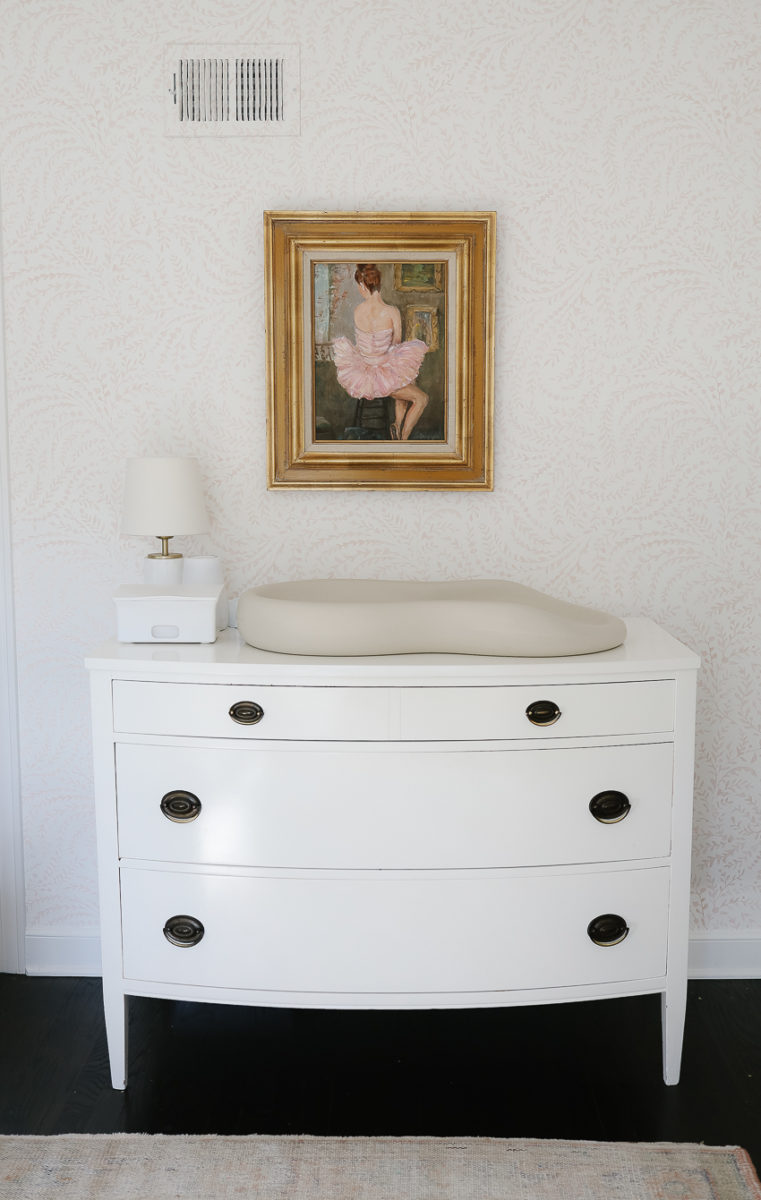 Baby Must Haves for Bath Time and Diapering
Bath: When Margot was born, I started with a sink bath, then transitioned to this, and then needed a larger tub once she outgrew that. I would recommend a sling tub since it will last until baby starts to sit up. I love the Eurobath but it's sold out, so that's why I'm recommending the sling.
You'll want one of these once baby can sit up in the tub.
Changing pad
Diapers:
These diapers aren't cheap but I love them. I've tried every eco-friendly option and they all feel like paper, while these are almost as soft as fabric. Great for sensitive skin, too and worth the splurge. You could also consider cloth diapers for an eco-friendly option.
At the very least, you definitely need these nail clippers, but I use everything.
The best products for bath and skin. The all over ointment is a life-saver and saved my friend's daughter's sensitive skin.
Diaper pails are so gross but diapers have to go somewhere. Pro tip: keep it in the bathroom since that is where poop belongs.
These are soft and budget-friendly.
Bath and diapering (nice to have)
I struggle to not call this an essential but you could technically get by without it. But just try getting wipes out of anything else while holding a squirmy baby down. So…it's pretty essential.
Again, you could technically get by without these but it wouldn't be pretty. I kept one of these in our diaper caddy and one on top of Kate's changing mat at all times.
This soft, easy-to-clean pad is wonderful on-the-go. I keep it in my car always. Highly recommend it.
Bath and diapering (what you don't need)
Baby bath robe: Is your baby lounging around in a robe? No.
Baby towels: They're nice to have but you can definitely use a a normal-sized, soft towel.
Newborn bath: You'll use this for such a short time. Just invest in one tub that works until baby is sitting up.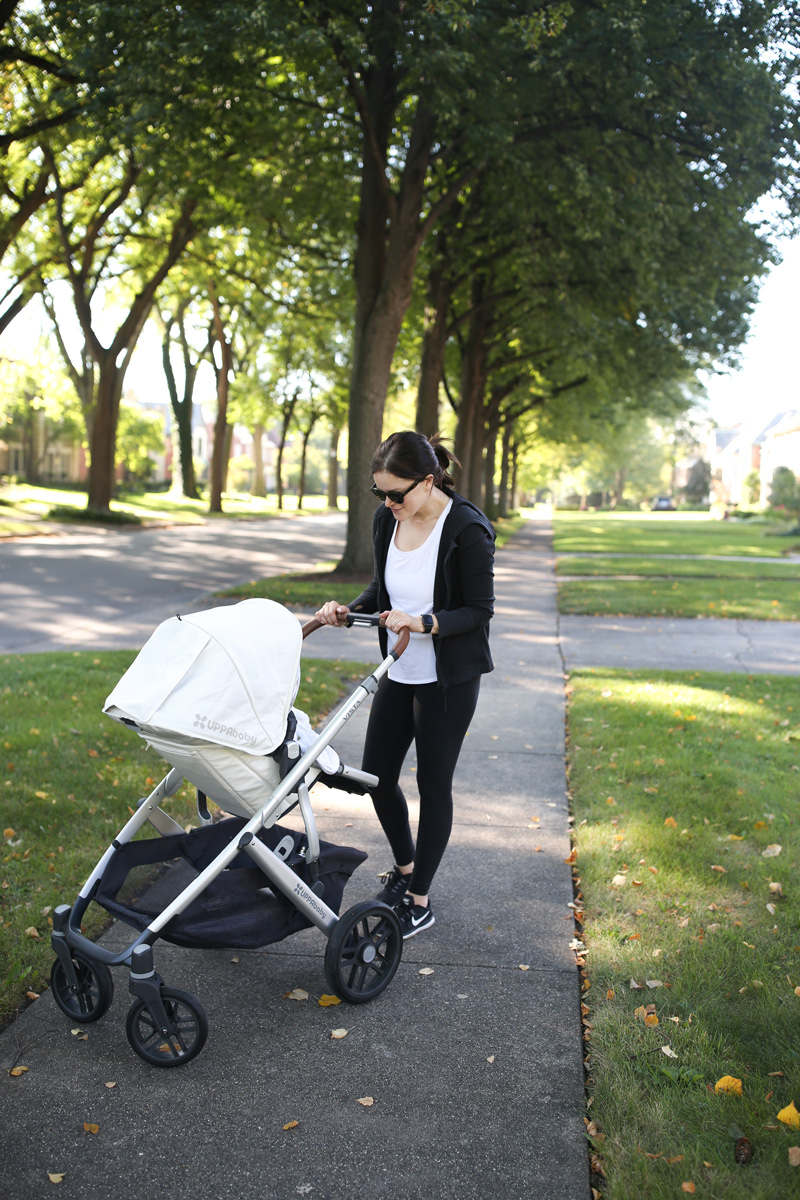 Baby Equipment: The Must haves
I love our VISTA as a single but it was admittedly not my favorite as a double. Here's a full guide on the strollers I love and the ones I don't.
I used the MESA with Margot and really liked it, but prefer the Nuna Pipa LX since it's under 6 lbs and has a built-in cover. You'll use an infant car seat the first year, and then upgrade to a convertible car seat.
I love this play mat. It's so soft and cushy – great for tummy time, babies who are learning to sit up, but wonderful for toddlers, too.
You don't need more than 4-6 swaddles. Muslin swaddles are nice but this swaddle blanket is super stretchy and soft. The one downfall is that you have to hang dry it, but it's worth it
I have to call this an essential because being able to make sure baby is safe for car rides.
I started out with BIBS and love them, but purchased some from Mushie a few months ago. They're basically the same but also have a really sweet scalloped design.
I love all things Puracy – have been using in for about 6 years.
If you live somewhere with a real winter, you'll need one of these, too.
Baby Gear (nice to have)
I loved the solly baby wrap for the first 3 months – it's comfortable and ideal for doing things hands-free. My younger daughter always took the best naps in there.
Even though we used it all-the-time, you don't have to have it but it's at the top of my nice to have list. The toy bar is a great addition, too.
Although you can live without a bouncy seat, you really shouldn't.
This was been one of my most-used items the first six months. I use it to store burp cloths, bibs, disposable diapers, an extra change of clothes, changing pad, and pacifiers. We keep it by our bed at night and downstairs during the day. Makes having all the essentials on-hand which is a must when you have two.
These are easy to wipe clean and keep toys, cups, etc from ending up on the floor.
This is budget-friendly and great on the go.
I am starting to feel like all my "nice to have" items are in fact, essential.
Yes, a second play mat, but it serves a different purpose. This one is quite large and very easy to clean, so it's great for a larger play area. We love it and have it out in our living room.
Baby Gear that you don't need
Moses basket:
You can definitely get by without a Moses basket.
Multiple seats:
A friend told me I'd want a baby seat on each floor but I found that unnecessary. I splurged on a beautiful wooden seat for Kate and it was such a waste. Get the baby bjorn and call it a day. We used it all the time – it works for the first year and folds flat when not in use.
Yes, you heard it here first. You do not need a diaper bag. Sure, they can be nice to have but a backpack or tote will do. I prefer to throw baby'd diapers and essentials in one of these pouches. Pouches are a great option for storing things by type, and work so well in a tote.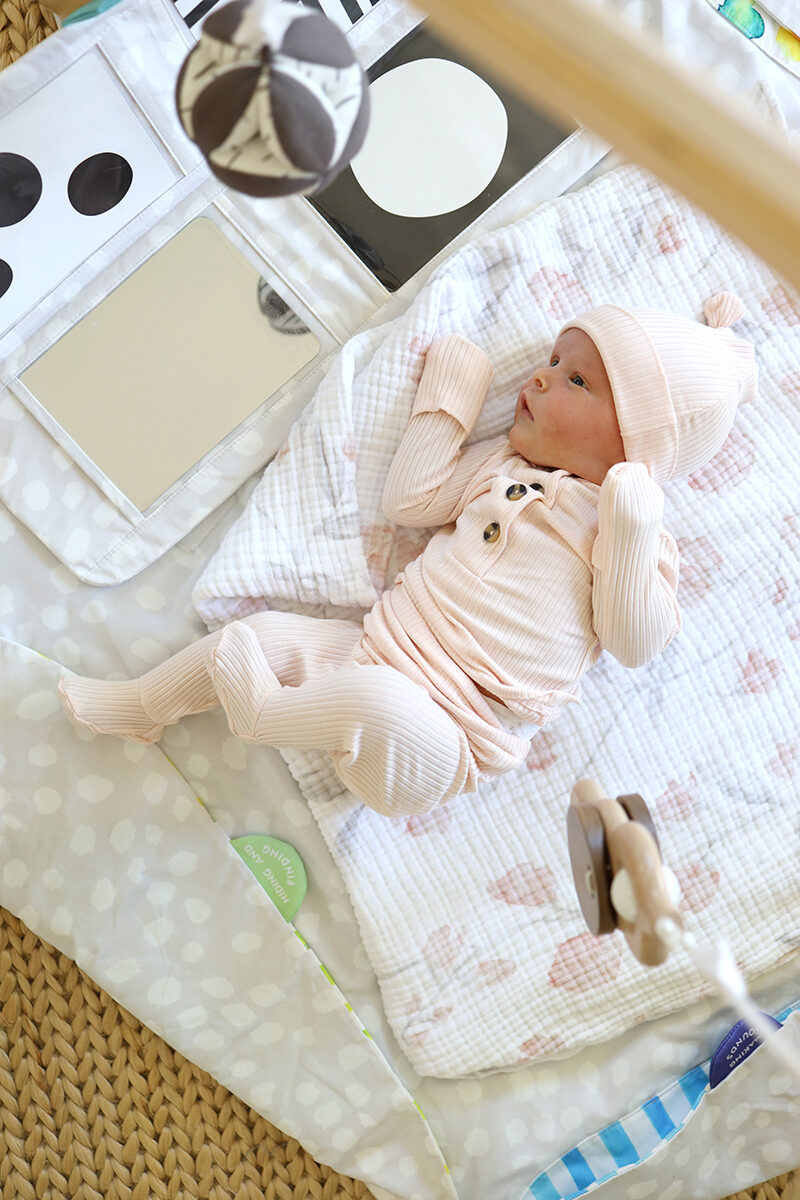 Baby Essentials: Toys and Books
If you hand your baby a cup, they'll play with it. Crumpled up piece of paper? Yes, they'll play with that too. I wasn't the minimalist I thought I'd be when it came to toys, but if you're looking to keep things simple, here's what you need.
Resist the urge to buy a bunch of toys. These are all your baby needs
Baby Checklist for books:
You can't have too many books. Here are some of our favorites.
Brown Bear
I love any book by this author
Goodnight Moon
My favorite kindness book
We have a bunch of books from this series
Odd Dog Out
Baby Toys (nice to have)
Both girls loved this! This toy is great for motivating babies to crawl.
The convenience was just too good – entertainment and a safe place to hang cannot be beat. I really tried to limit the time the girls spent in there to 10-15 min – it allowed me to do dishes, run to the bathroom, etc.
Both of my girls loved this. It has a velcro strap and magnets that makes it easy to attach to the car, stroller, or anything, really.
My girls both loved this, too. Bonus: it attaches to the silicone straps and is a great stroller toy.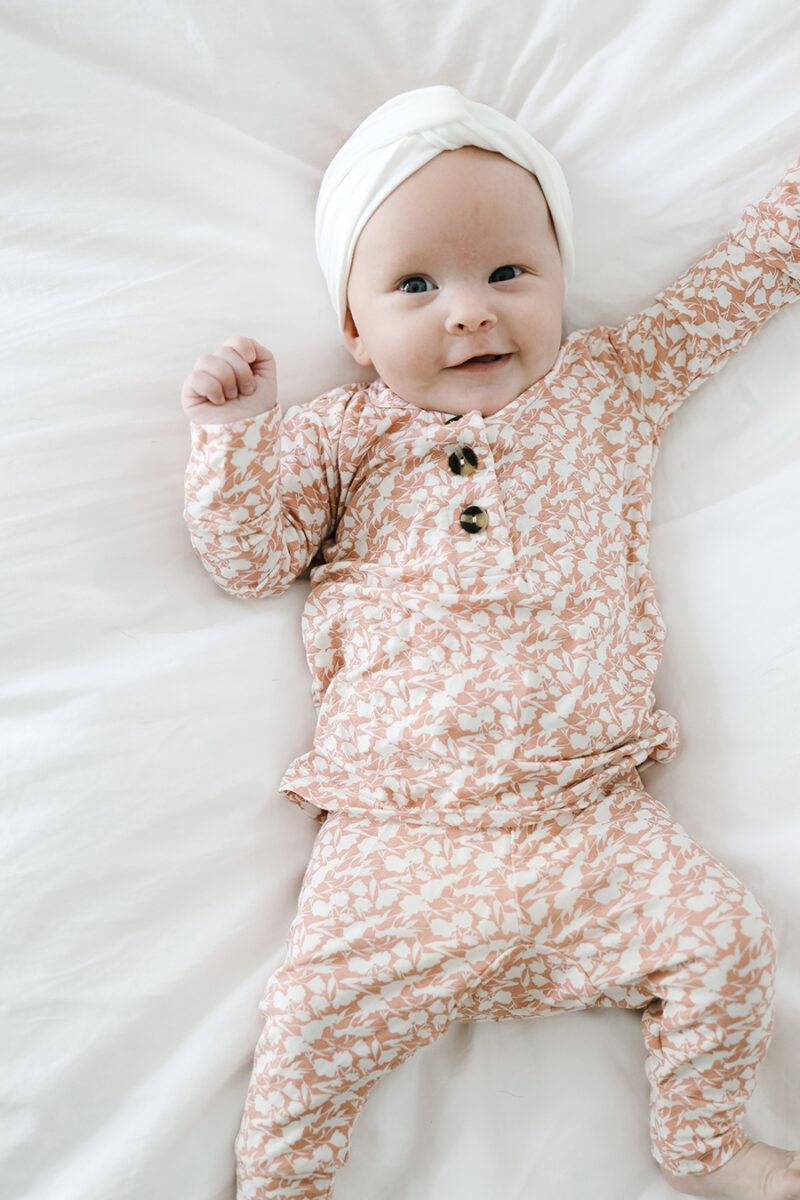 Newborn Essentials: What You Need The First Year
Baby Essentials: Clothes and Layette
Baby clothes are so cute, but this is where I made some serious mistakes. Your baby "needs" 4-5 cute outfits per stage at most. I would invest in maybe 8-10 cozy basics, depending on how often you do laundry. Kate had at least 4 of these and wore them most days. Gowns and zippers are ideal for easy access, especially at night.
Hats (4 or so):
Shocker, I loved our Lou Lou hats the most.
These are warm, cozy, and actually stay on baby's feet.
Clothes (what you don't need)
Lots of cute outfits that baby will wear out.
Get maybe 2-4 (max) per stage. My girls just wore soft, cozy basics at home.
Baby shoes:
They can't walk.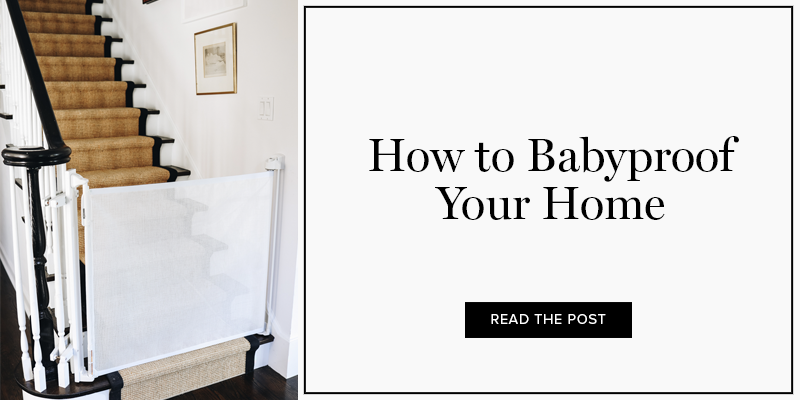 Babyproofing Essentials
Baby gates:
at the top and bottom of the stairs
Attach all cabinets, shelving, and consoles to the wall
I'm not going to tell you what isn't important because that's a judgment call, but I will tell you that our babyproofer suggested putting plexiglass around gates and things I'd never consider enclosing. I get it, but it seemed a little extreme.