The Best Travel and City Stroller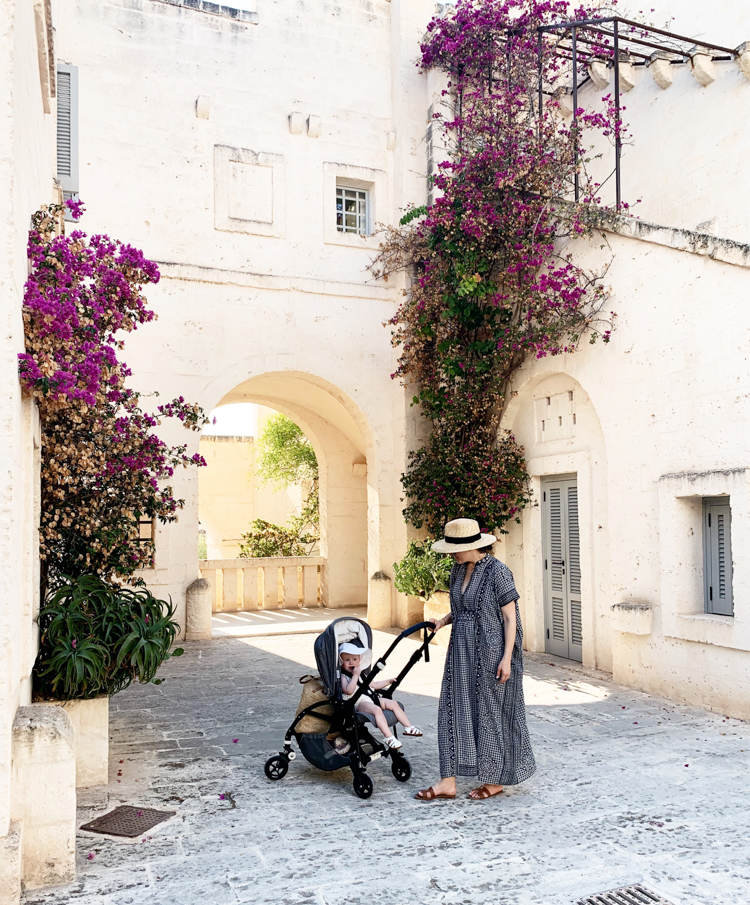 If you're in the market for a smaller stroller that's great for the city but works for travel, too, the Bugaboo Bee is it. It's a luxury stroller that's ideal for everything – and is smaller then a full-size stroller, but a little larger (and better) than a travel stroller. The Bugaboo Bee is the perfect in-between that works for everything. I use it for the city, errands, and have brought it to Italy, too.
The Best Travel and City Stroller
Traveling with the Bugaboo Bee
The Bugaboo bee is a compact, lightweight stroller that's ideal for travel, even though it's not a travel stroller. It was the perfect stroller at the airport – I piled everything on top to get through the airport, and then checked it at the gate. It folds up pretty small (not as small as the yoyo) but has some of the full-size stroller features that smaller travel strollers lack. I packed way too much for our first trip to Europe years ago, but you can see that the stroller didn't take up nearly as much space as a full-size one.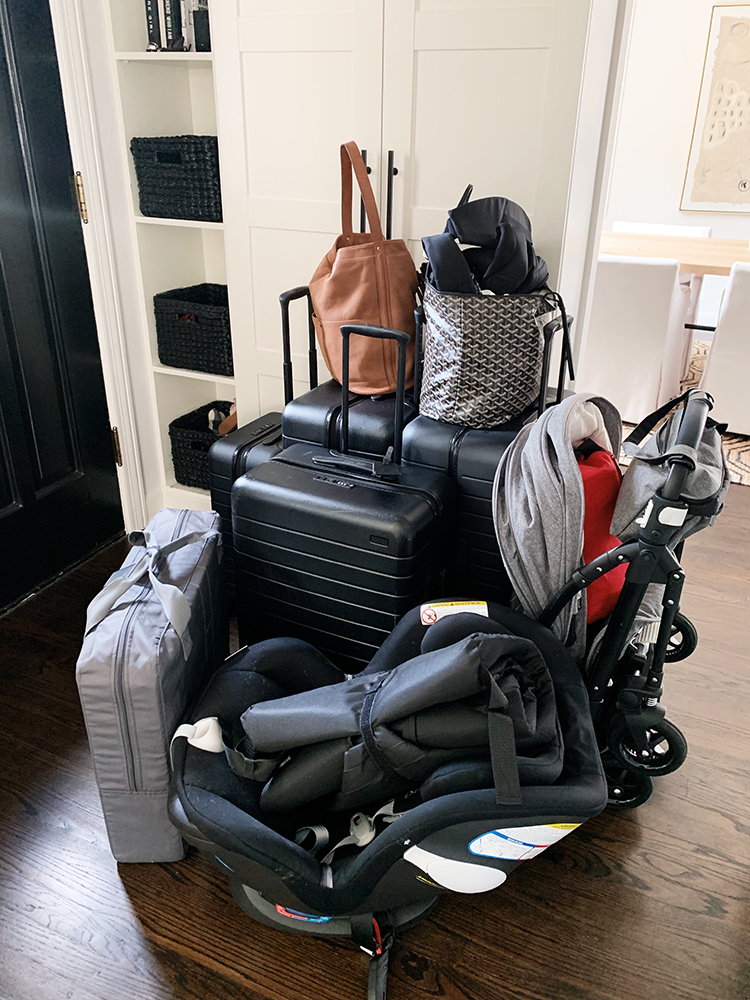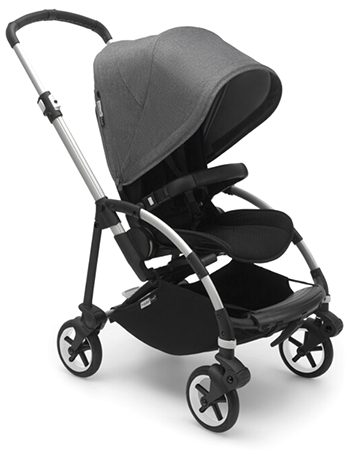 Why I love the Bugaboo Bee
Modular and easy to use
This stroller is easy to maneuver and fold, and the seat faces both forward and backward. You can attach a bassinet (sold separately) or car seat adapter for use with an infant seat.
It's compact and versatile
It's small enough to get around (or travel) with, but big enough to use daily. If you live in the city and need something easy, this is it. The design was made for families who are on-the-go. It's under 20 pounds, so it's the perfect in-between. We love it as a travel and smaller on-the-go stroller.
Perfect for stroller naps
The seat reclines almost completely flat, and the canopy coverage is amazing, making it ideal for stroller naps. My older daughter was not the best with stroller naps and took some great ones in the Bee.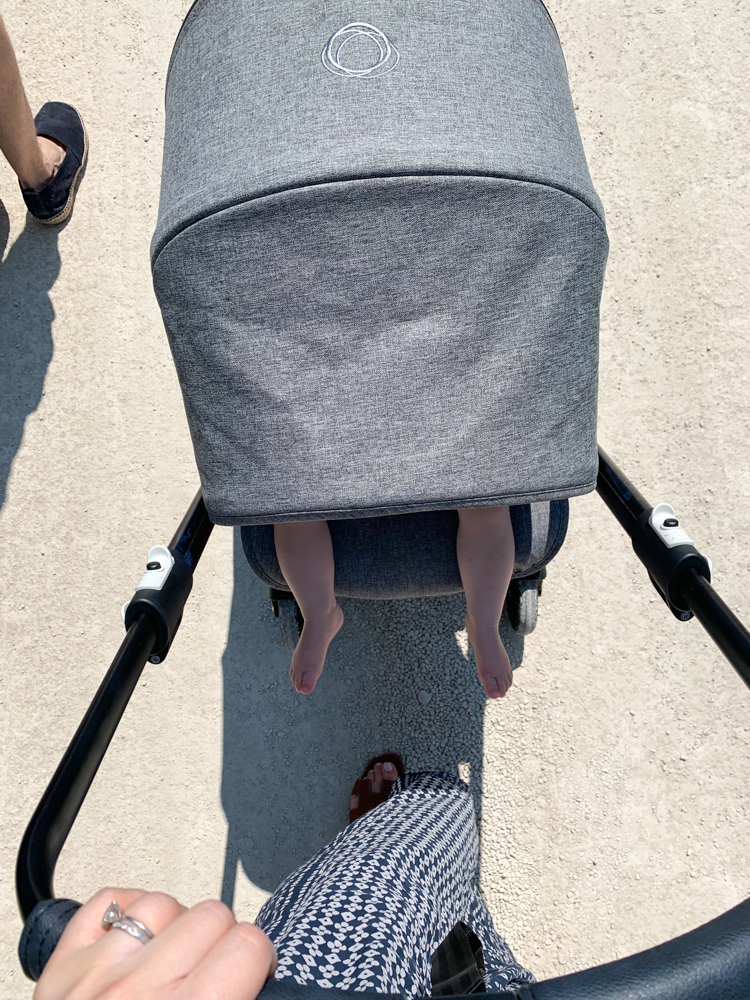 Why the Bee and not a travel stroller?
Travel strollers are great, but I suppose for our family, there was a need for something smaller for everyday use that I could keep in the car. I wanted a real basket and some of the full-size features travel strollers are missing. I couldn't keep our full-size stroller in the car because our nanny used it all the time (and I'd forget to leave it for her). So this was the perfect compromise. A city stroller that works for travel, and could even be used when we have a second.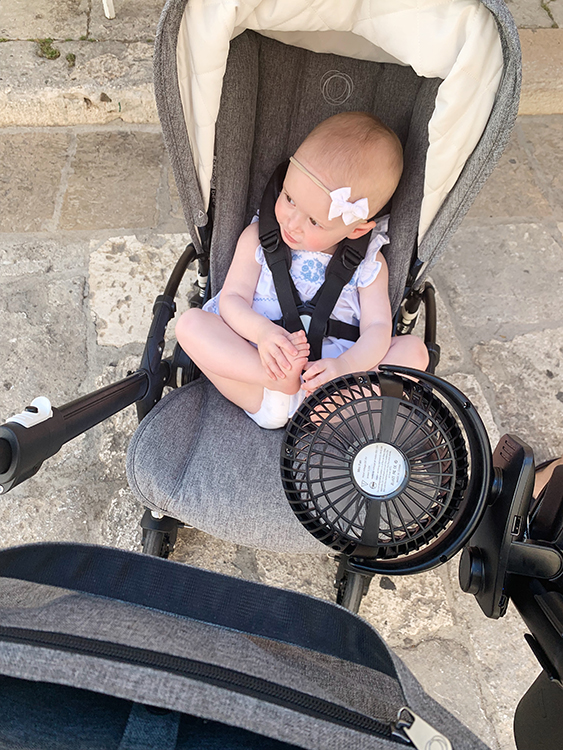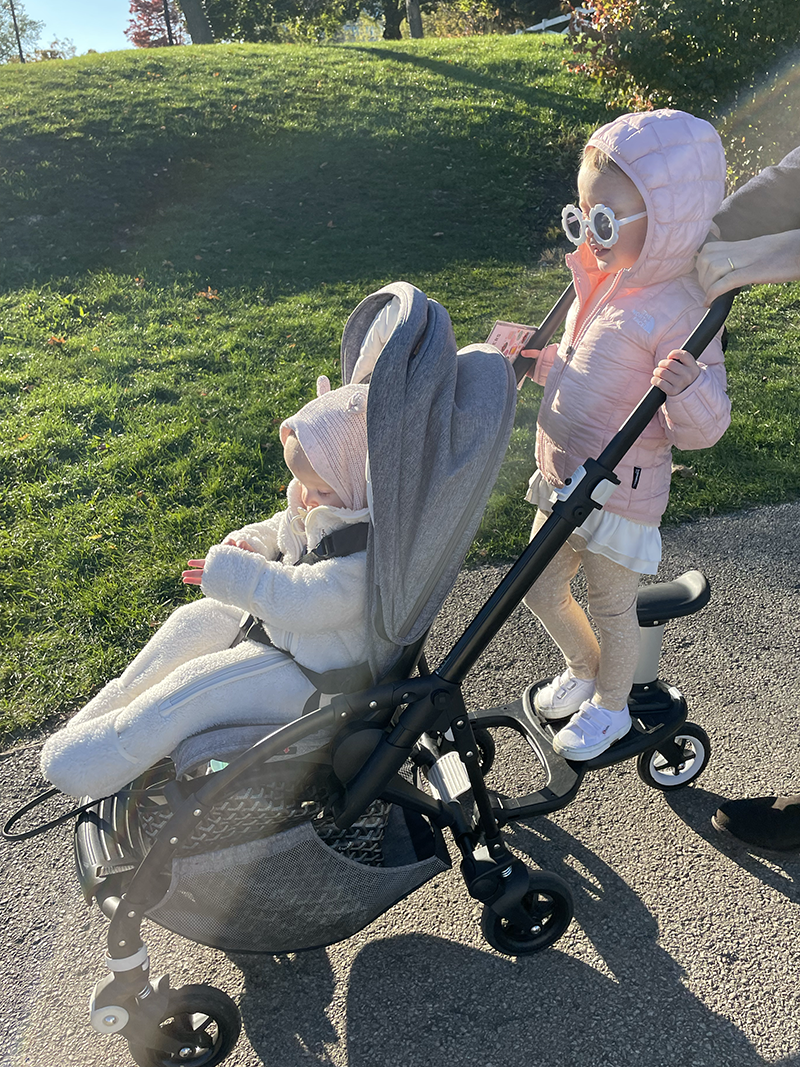 The Bugaboo Bee Seats 2
Just add the wheeled board andan older child can hop on and take a seat sit (or stand if they prefer that).