The Best Artificial Greenery for The Holidays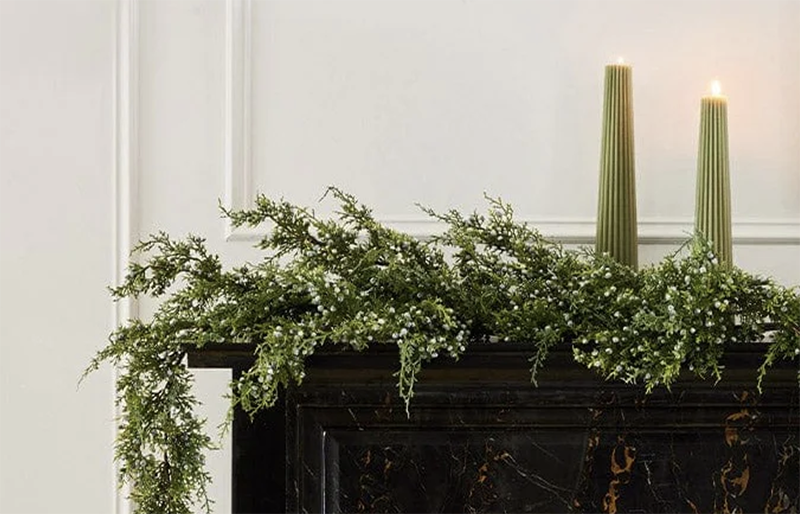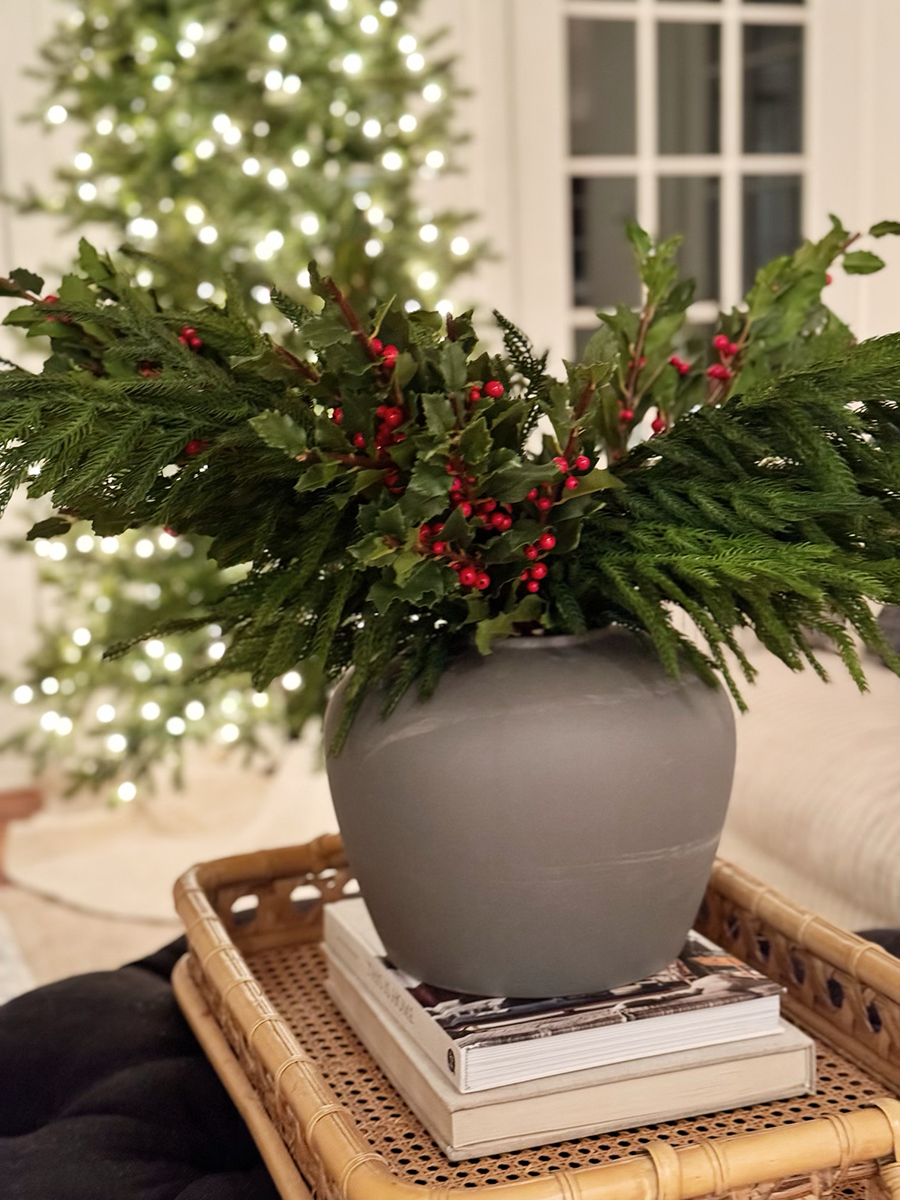 There's nothing quite like fresh garland – the look, smell, and feel can't be beat. I love live plants but after just a few weeks, it's a crispy mess – dry and brittle with needles everywhere. I was invested though and one year, even replaced the garland on our mantel after a few weeks. I'm sharing the best artificial greenery for the holidays and many of these sell out every year. You can see our full holiday home tour here.
The Best Artificial Greenery for The Holidays
Two years ago, I decided to scrap the real garland and bought a few faux strands for our staircase. It took calling multiple stores to find whatever was in stock because by early November, it had sold out online. I did some extensive research for the perfect garland and this is it. Sure, natural plants look best but artificial ones are just so much easier. Faux plants are not usually my favorite, and I never thought I'd have artificial trees, but the good ones are good! The perfect solution for me has been to get an artificial tree and live garland. There's nothing like the real thing when it comes to garland on a mantel, but I highly recommend artificial garland for a staircase.
Why faux holiday greenery?
I love the smell of fresh greenery for the holidays, and I do add a touch of it throughout my home. But it's painfully high-maintenance. The tree is crispy by the time Christmas rolls around, refilling water is a pain, and there are needles everywhere.
I really wanted to add real garland to our stairs, but with hands constantly on the railing (including the hands of 3 year old) it would have been a mess within a week. So I invested in some quality faux garland. It looked fantastic, I lit a holiday candle, and didn't have to deal with a mess. I prefer traditional styles that look real, but do enjoy a sparse flocked mini tree – they're so cute.
See the most realistic artificial plants and best artificial faux olive trees in this post.
I mixed two types of holiday branches in this vase.
Crate and Barrel is one of my favorite sources for the best fake plants. From faux greenery stems to faux foliage, their greenery makes a great addition to your home during the holidays.
These trees are the real deal – the perfect greenery for the holidays. The Victorian fur has such a natural look – the artificial branches are so good! I honestly can't believe how great it is. It has rave reviews for a reason. Just open the tree and fluff the branches, and you're done. No stringing lights or spending a year picking up dried pine needles. We have the Victorian tree in our living room and the slim Wexford in our little TV room off the kitchen. If you're low on space but don't want a mini-tree, I love this option.
We have the Alpine Tree in Kate's room and the Scandinavian Fir in Margot's room. I love and highly recommend both. The Alpine is a little softer in color and is a touch smaller, while the Scandinavian Fir does a little light show that the girls love.
I bought both of these artificial shrubs for the exterior of our home, and plan on flanking the front and side door with them. There's nothing like adding some holiday cheer to outdoor spaces, and these pre-lit trees are a great option for your porch or yard.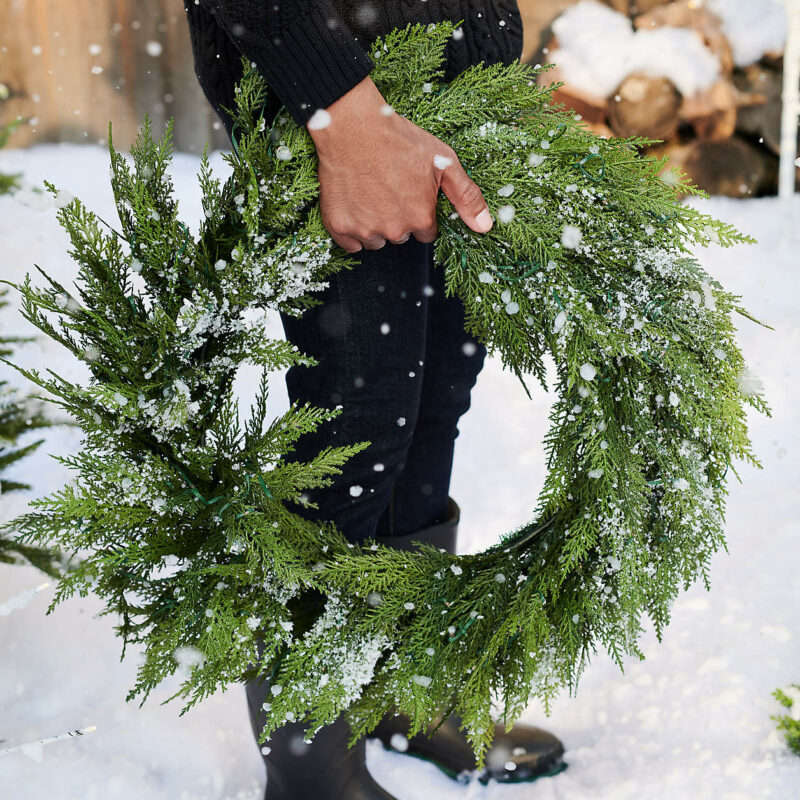 This post contains affiliate links. If you purchase something using my links, I may earn a small commission at no cost to you.