The Best Faux Greenery and Garland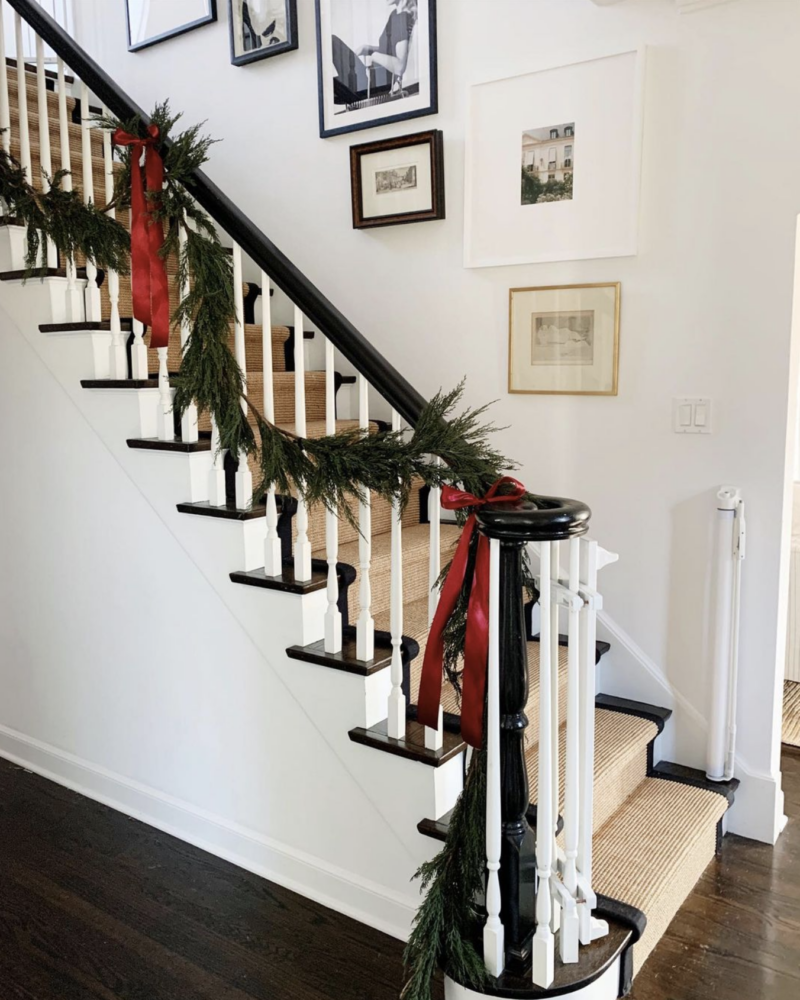 When we first moved into our home, I put real garland in my doorways, mantel, and stair railing. I love the look and smell of the real stuff but it dries out so quickly and makes a huge mess. I still use real garland around our front door and fireplace, but faux garland is ideal for stairs, and for any fireplace that gets a lot of use.
Our stair garland in the photo above is from Crate and Barrel, but already sold out for the season. If you need some holiday decor inspiration, check out my holiday board on Pinterest.