The Best Faux Greenery and Trees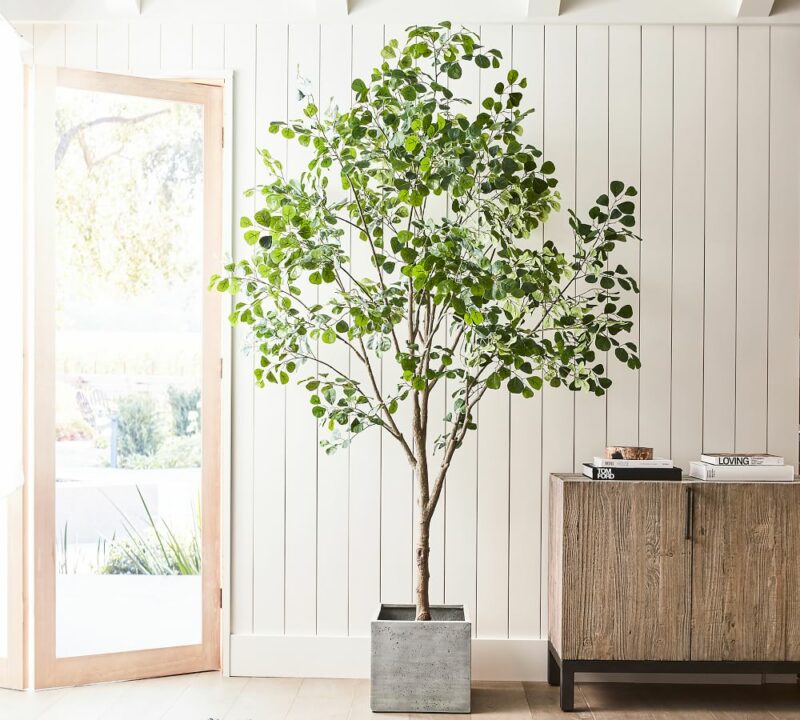 The warmer days of spring mean open windows, fresh air, and of course, greenery. I can't wait for the trees to grow their leaves and for flowers to bloom. And I love bringing greenery indoors with fresh flowers and plants, but it's often the case that those live plans become…dead. Keeping a tree alive is one thing, but always having fresh branches on-hand can get expensive. And when seasons and sunlight change, or your toddler realizes shaking your fig tree or digging in your planters is the most fun thing ever, you'll be happy you went with faux foliage.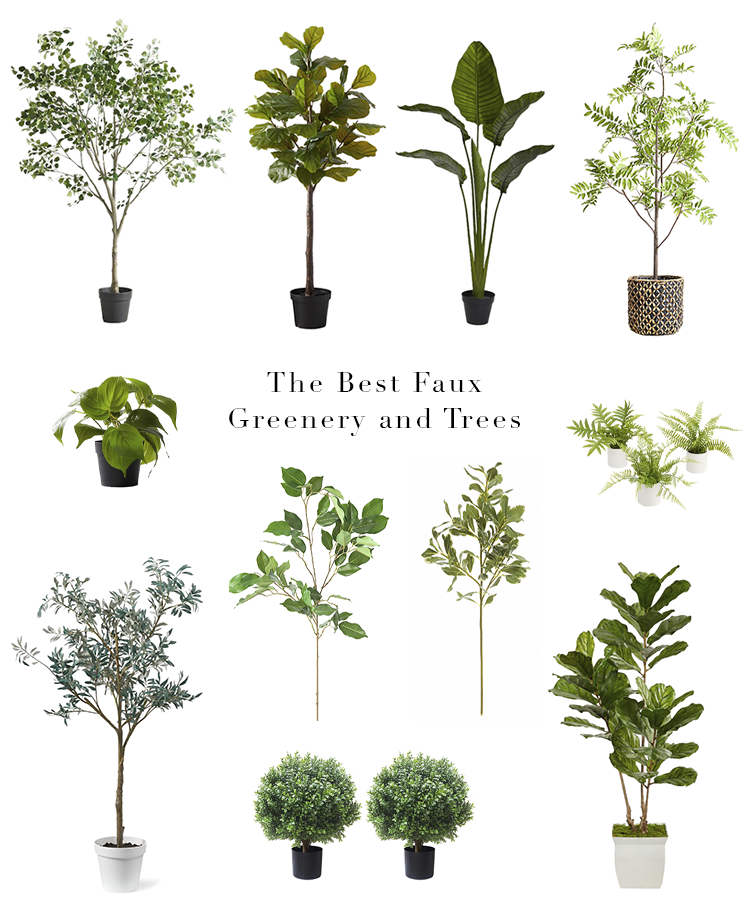 The Best Faux Greenery and Trees
Olive trees are temperamental, fig trees need light to thrive, and branches don't last very long. Greenery adds warmth and breeziness to your home. If you invest in "good" faux greenery and display it nicely, no one will be able to tell that your greenery isn't real. I always try to feature a variety of brands within my posts, but there are a few stores that have some especially beautiful faux greenery. You'll see quite a bit from Pottery Barn, for example, but they have so many, and I'm including the ones I think are the best.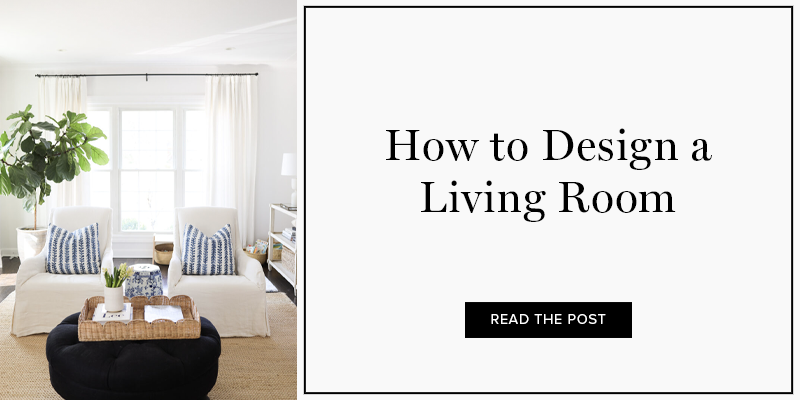 This post was originally written in 2020 and republished in 2022
The Best Faux Olive Tree
Indoor Faux Olive Tree
This tree is a splurge but wow is it beautiful. It's full of lifelike leaves, and would look stunning in any room.
Faux Ficus Branch
This gorgeous, lush green artificial ficus branch is UV protected and perfect for both indoor and outdoor styling.
Faux Fig Tree
My mother-in-law has this tree in her bedroom (you can see it here).
Faux Pittosporum Spray
This foliage represents balance and harmony and has been offered up by the gods to bring just that – into any design.
Faux Palm Tree
Its graceful, fan-shaped leaves are expertly re-created for lasting beauty from UV-resistant materials, making it ideal for display on the deck, porch, sunroom or patio.
Faux Sorbus Spray
Our faux sorbus tree faithfully recreates the graceful branches and lively leaves of the mountain ash native to northeastern North America.
Faux Olive Tree
This tree looks pretty close to the real thing, comes in two sizes, and is relatively affordable.
Faux Pothos Plant
The large leaves of the Pothos Houseplant create a welcoming indoor garden spot.
Faux Eucalyptus Branch
Oh, I love a eucalyptus. Add it to indoor or outdoor arrangements, and because it's fire retardant, there's no need to fear burning candles.
Faux Fig Tree in Metal Planter
This is pricey but looks so realistic. If you're looking to invest in a fig that replicates the natural beauty of fresh-grown varieties, this is it. This fig tree has lush, glossy leaves and a slim, textured trunk. Bonus: it arrives planted in a contemporary white planter, ready for display.
Faux Ferns in Ceramic Pots
I always used to get a faux fern or two for home tour shoots, and they were always the first to die. They say they're easy to care for, but they're also very easy to kill. These faux ferns are so dainty and sweet – perfect for a shelf or small table.
Faux Boxwood Plants
You know how much I love a real boxwood, but these are so easy to care for and you honestly can't tell that they're not real. I had them by my front door last winter and they held up beautifully.