How To Warm Up A White Bedroom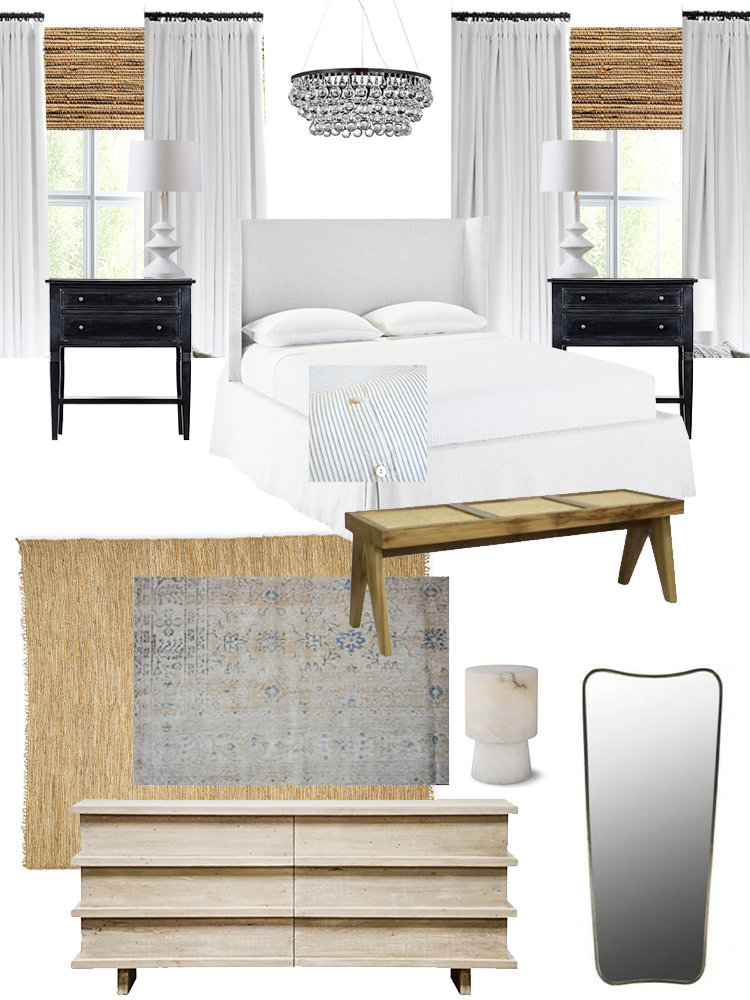 Our bedroom is one of those rooms that's felt sort of finished but not done. It's fine enough but a bit sterile and incomplete. We spend so much of our time (you know, all of it) at home and are gearing up for another cold, isolated winter. Given those circumstances, and how bad I am at winter to begin with, it's been my mission to make our house feel warm, inviting, and complete. Until last week, I could not figure out what I needed to do with our room. It's full of pieces I love but but lacked warmth. Our current shades are fine but they're just so boring and don't add anything. So…they have to go. And I think I've figured out a plan for how to warm up a white bedroom.
How To Warm Up A White Bedroom
This room is fine, right? Yes, it's fine. But a bit stark. The shades never really worked for me –  I wanted to love them but they're so flat. The walls, bed, window treatments, and most of our bedding are white. That doesn't bother me, but I want to add some texture and warmth. I'll add woven blackout shades, likely from Hunter Douglas since that's what we have in the sunroom and girls' rooms, and they're beautiful. Again, a great natural element that adds warmth without adding color. New french rods and white curtains. We'll extend the rod a bit past the windows and behind the bed.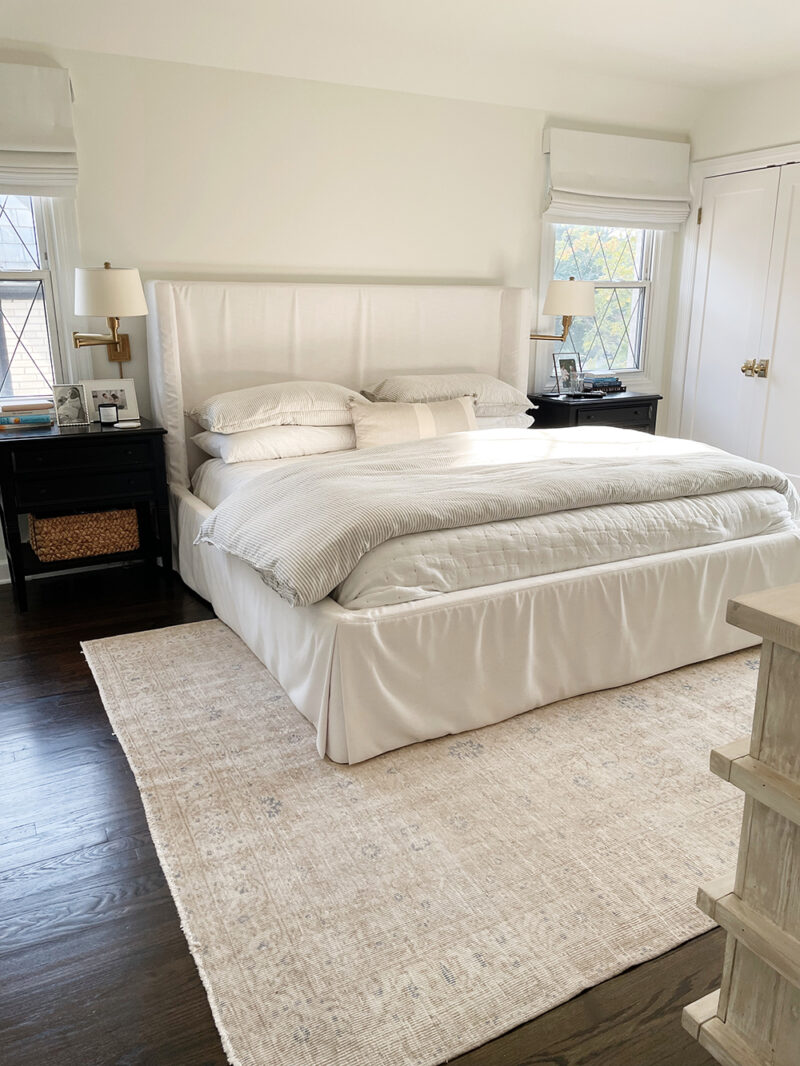 Tip: always hang curtains high and wide to make windows feel larger. And always always add a lamp shade. Have I told you about my love of lamp shades? It's a deep love. The sconces have to go since they'd be in the way of the curtains, so those will get switched for lamps. I'm not 100% on what lamps we'll choose, but we already have one of these and might add a second. Will see how it looks once the curtains are up. I love our vintage rug but want to add some more texture, so I'm layering a jute underneath.
Here's a full list of sources for you