How to Make Your House Feel Like Home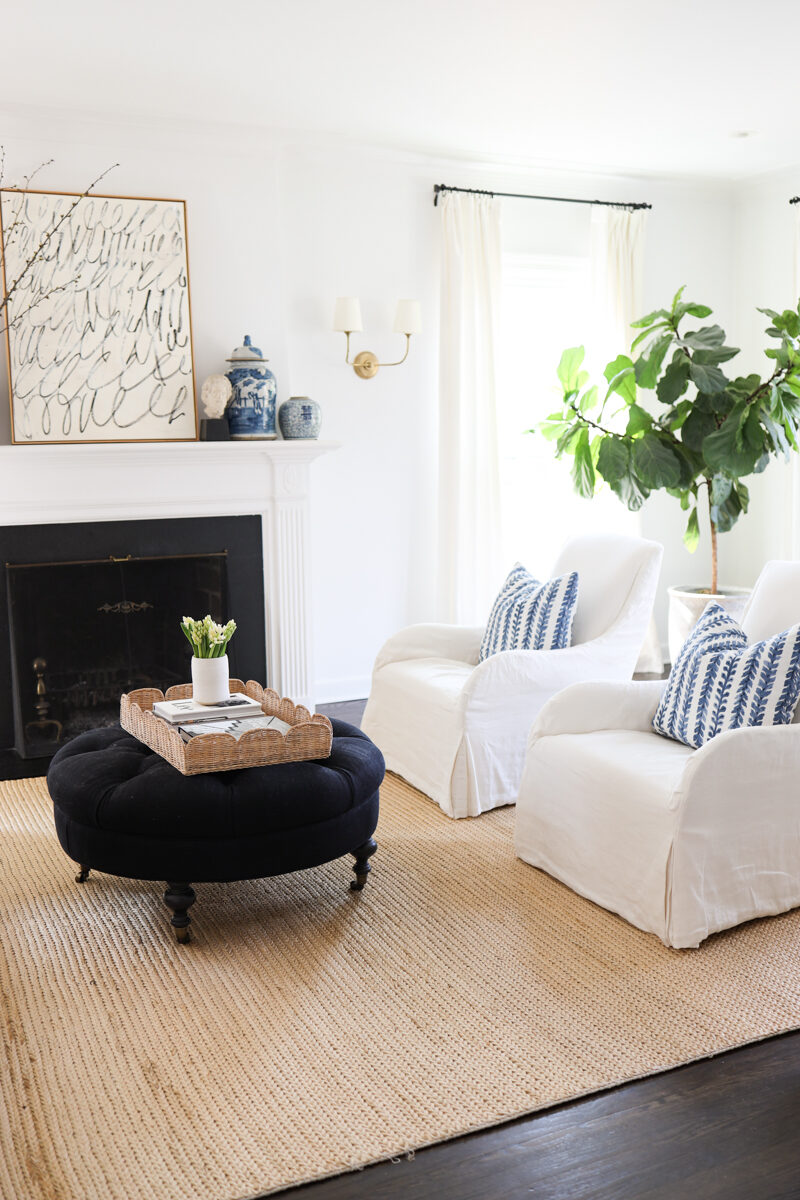 I don't know that I'd call myself an expert on moving or making a house a home. But I've learned a thing or two in the 8 homes I've lived in over the 11+ years. There were my 5 (rental) apartments in Chicago, and then our Gold Coast condo. And then came our first house, and now, our second (older) home that we're slowly making our own. It can be daunting not knowing where to start, what to buy, where to budget, or what projects to tackle first. Our new home has been a slow process and won't be done for years, but we've still made the most of the spaces we're using. Here are some of the ways to make your house feel like home.
How to Make Your House Feel Like Home
Your house (or apartment or condo) isn't just some place where you go to sleep at night. If you're a renter, it might not feel "worth it" to make your space feel like it's yours, but I would have to disagree. You can make reasonable updates that won't break the bank. And they'll make a big impact, too. Some of the updates here can be done at different levels depending on your budget or the length of time you plan on staying in your home.
Change out lighting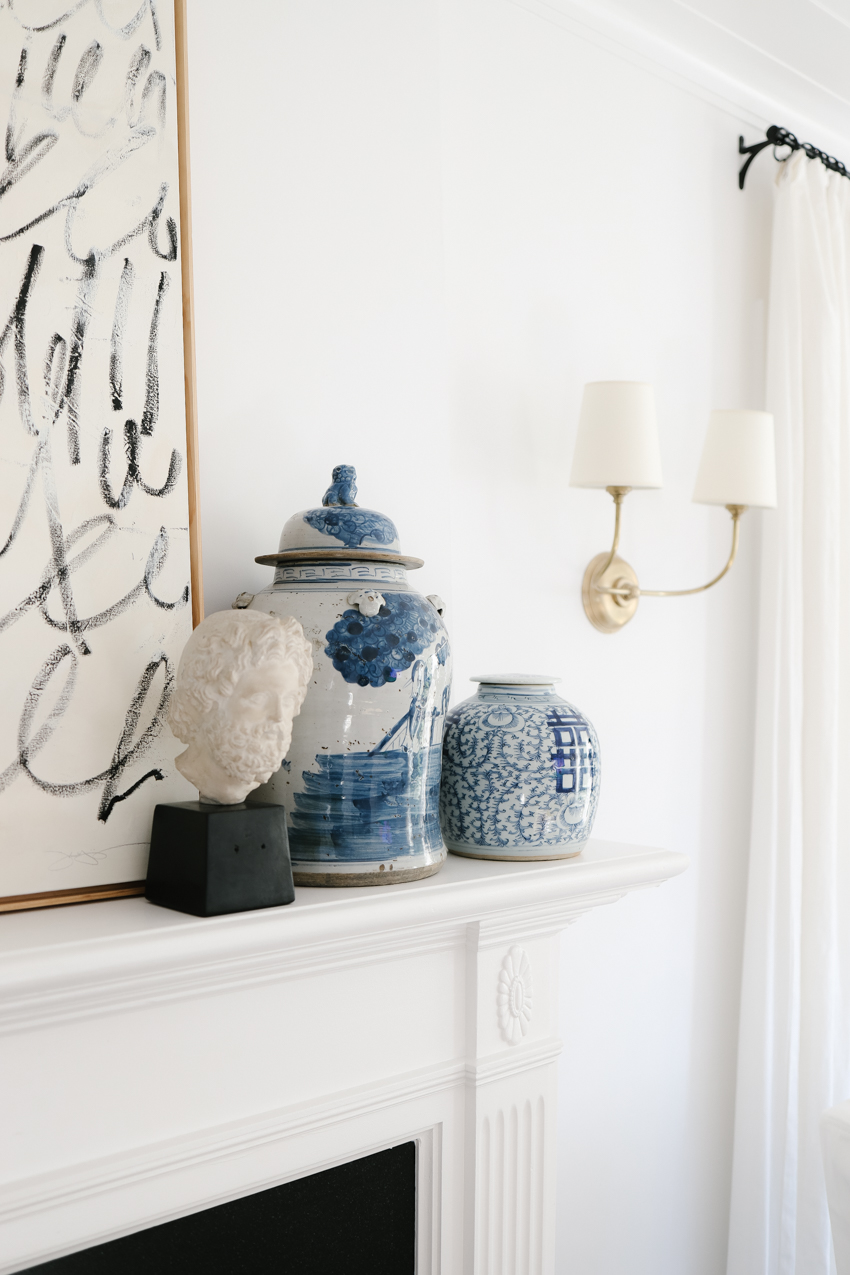 This is something I've done in apartments and in my home, too. If you're renting, it's still something you can do, but be sure to hold on to original lighting so you can switch it back when you move out. There are obviously more updates you can make when you own – we installed sconces next to our fireplace which is a more "involved" project since it involves opening walls and wiring.
If you aren't up for changing out lighting fixtures, consider plug-in sconces and invest in some table and floor lamps. I usually try to avoid overhead lighting since it's a bit more harsh, and stick with lamps and softer/warmer lighting.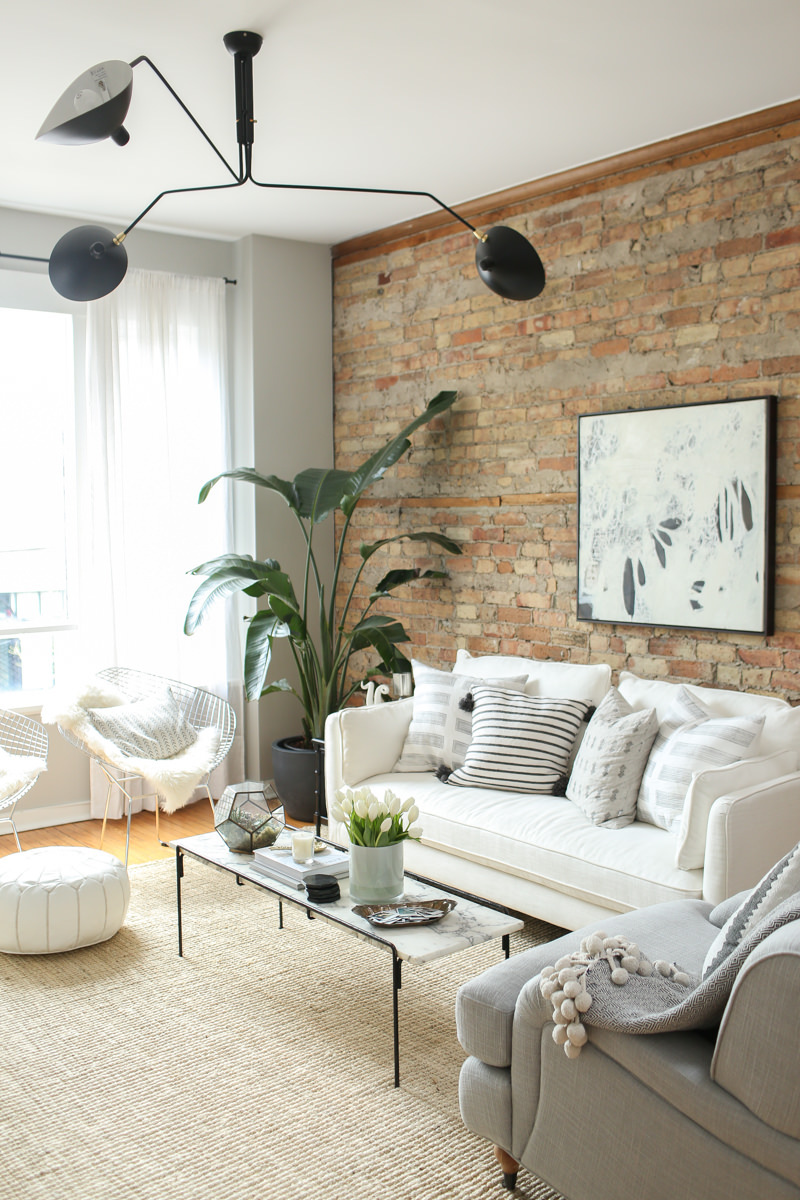 Change out hardware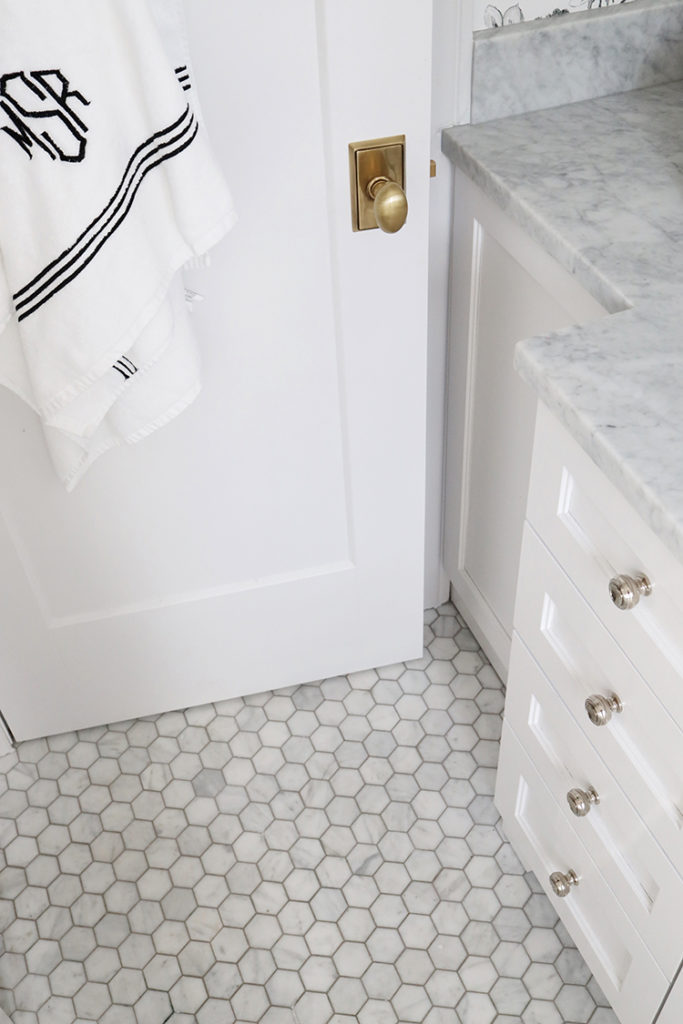 The hardware you change out will depend on whether you rent or own. It's easy to change out bathroom and kitchen knobs. We always keep any great, antique doorknobs, which is what we're doing in our current home. A few rooms were part of an addition so we do plan on changing out those knobs. In our last home, we added new doors and knobs, and it really made such a difference.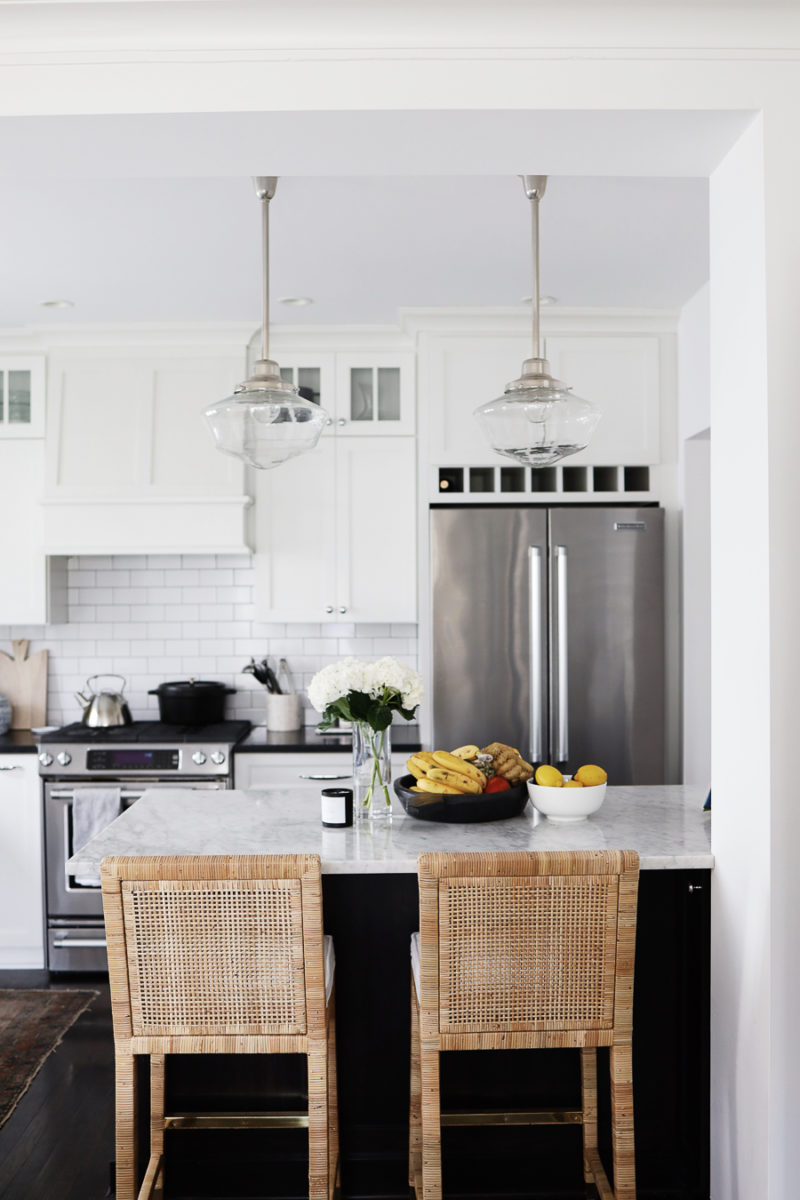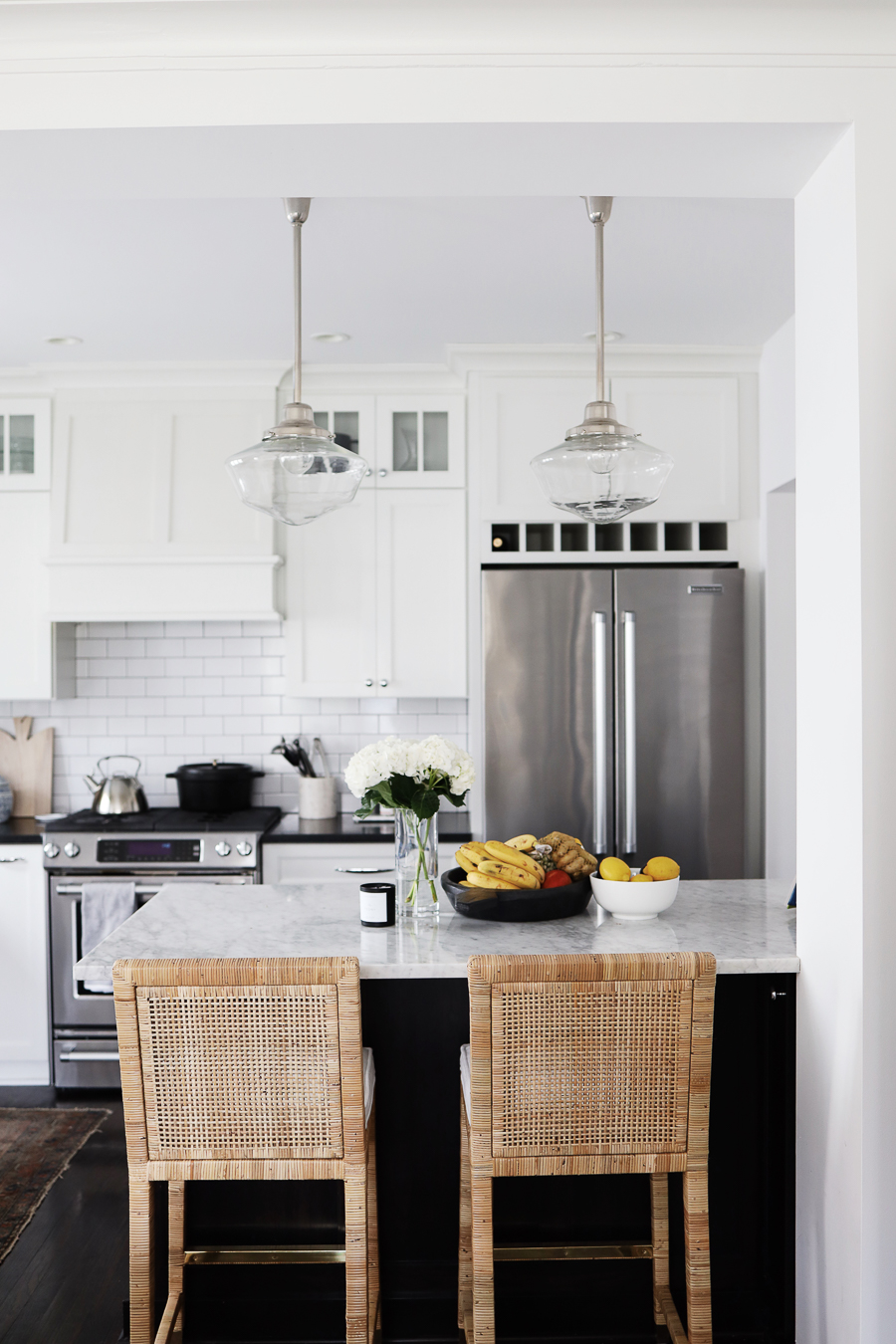 Add window treatments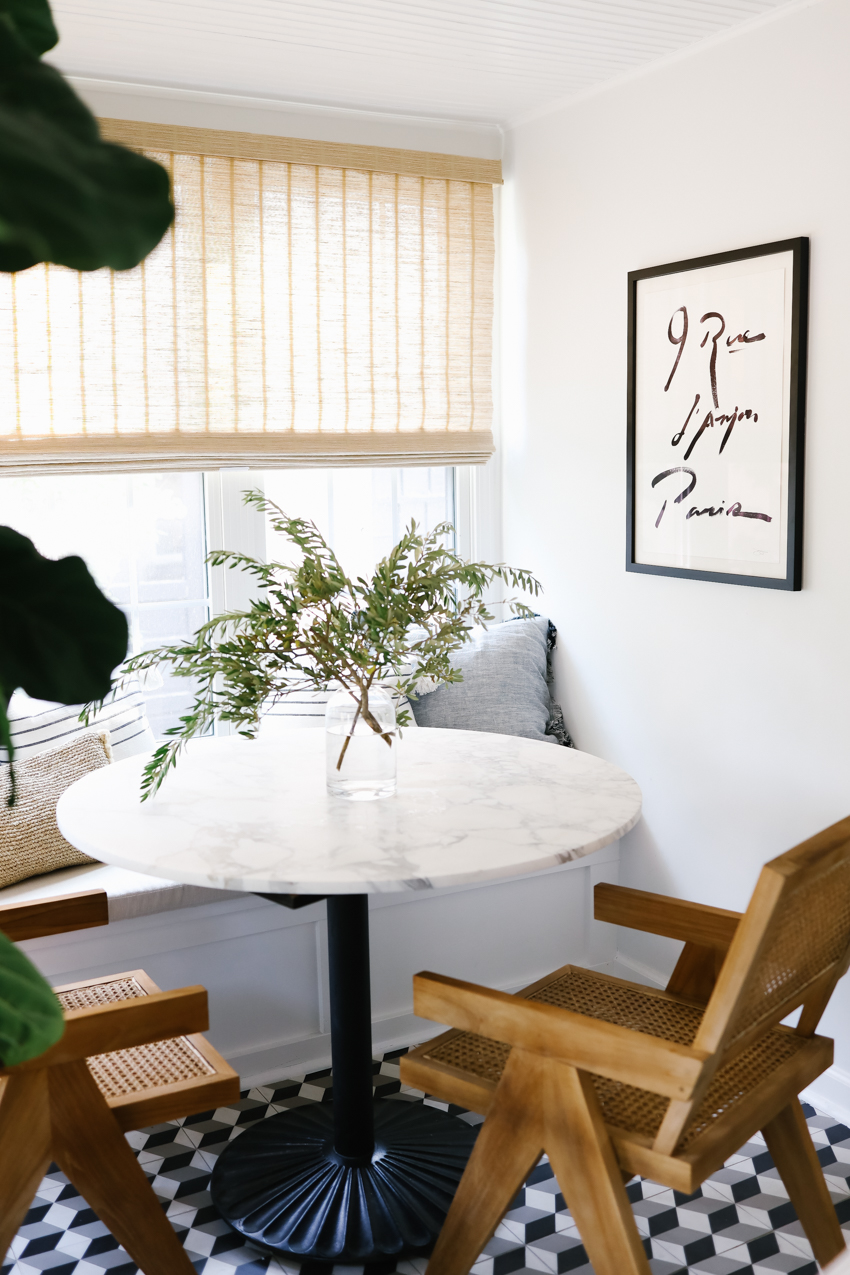 When it comes to adding window treatments, here are levels of investment and work. I would usually just add simple panels from West Elm or Pottery Barn in my rentals. You can take your rods with you and patch holes when you leave! It's really not that bad and makes such a difference. When I purchased my first house, we added woven shades from Hunter Douglas, and in our newest home, had custom curtains and roman shades made. That was a project, but this is a long-term home for us, so it felt worth it.
Hang something on the walls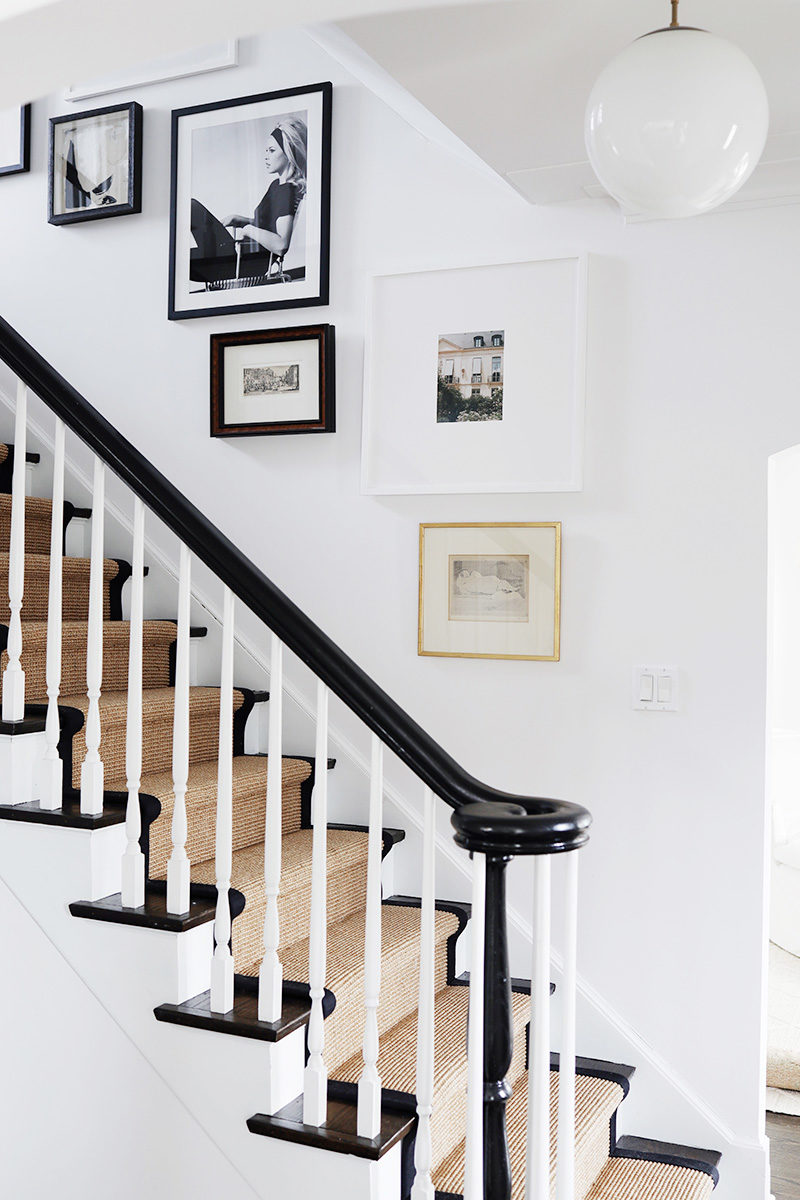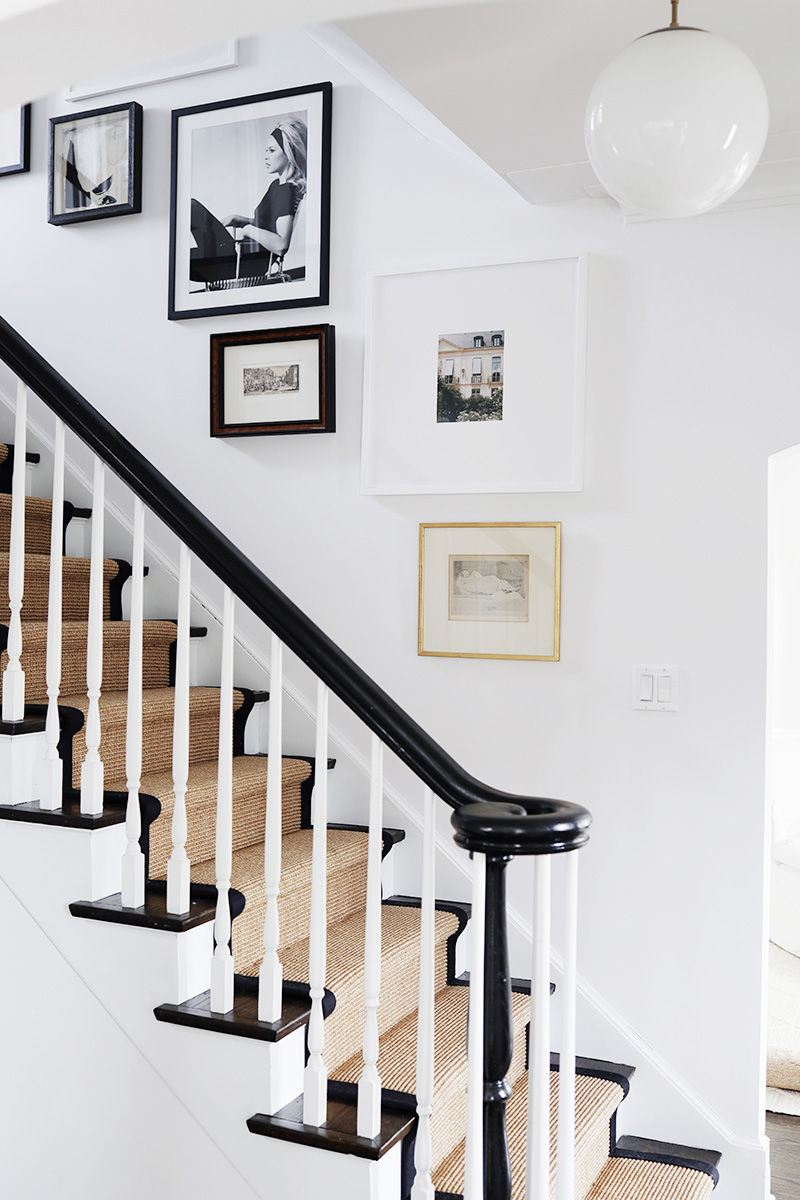 This stairway felt so empty before we added art to the walls. Nothing says "no one lives here" like a bunch of empty walls. Even if you paint, adding photographs, paintings, sketches, and mirrors is a wonderful way to make your house feel like home. And your art doesn't have to cost a fortune. There are lots of beautiful and affordable options to choose from.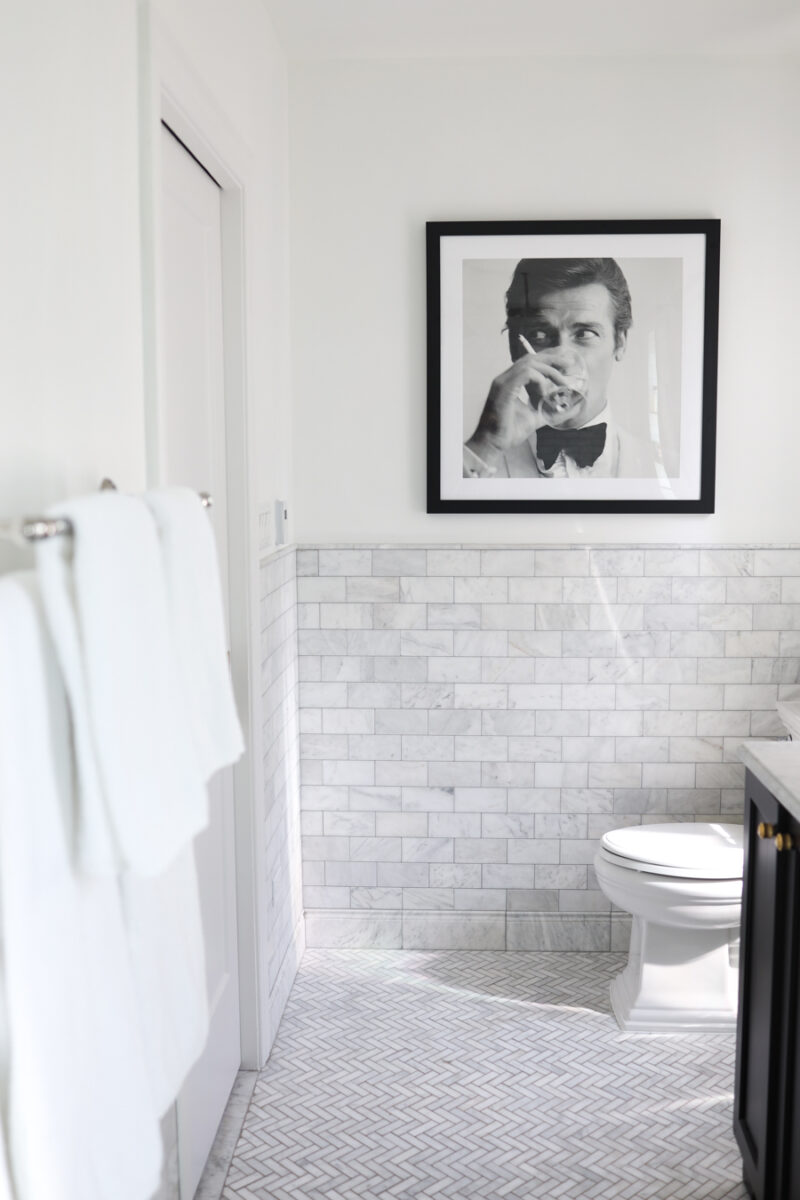 Paint or Wallpaper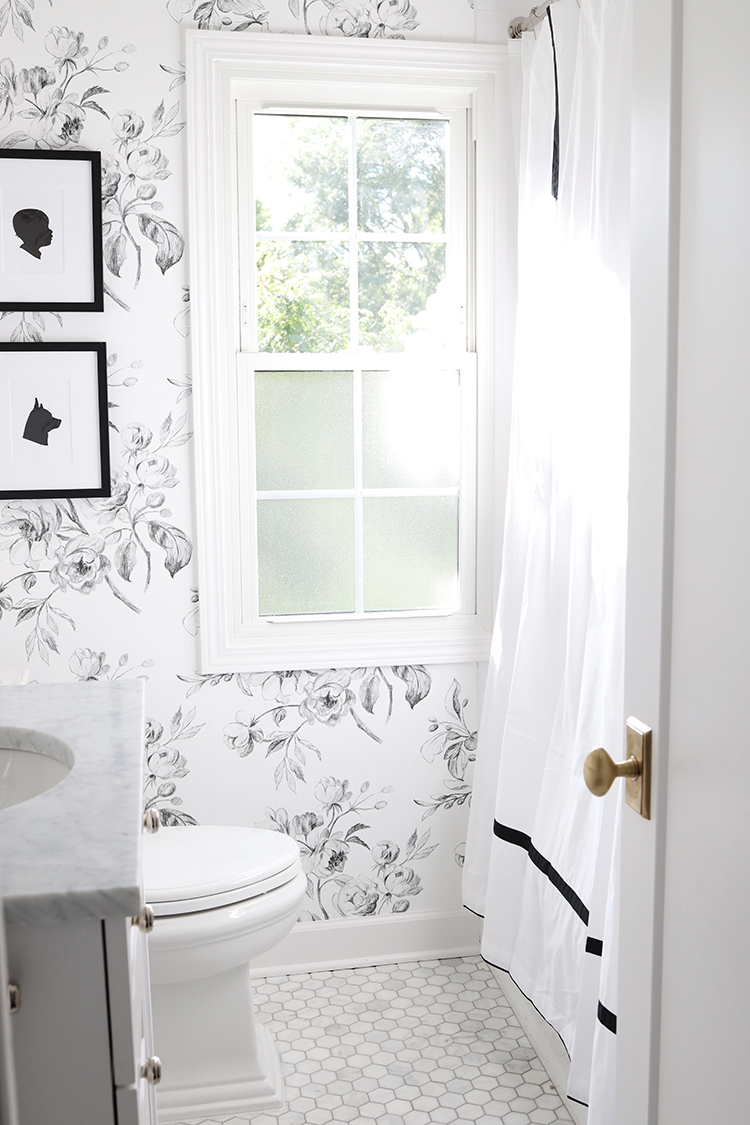 You aren't always allowed to paint in a rental, but can do it if you're willing to change the paint back at the end of the lease. I've never really had an issue if and when I've wanted to paint. My last house was all white except for a very dark green (almost black) bathroom. And we just painted the living room green in our current home. Adding wallpaper really made some of the rooms in our home our own.
Add cozy accessories and accents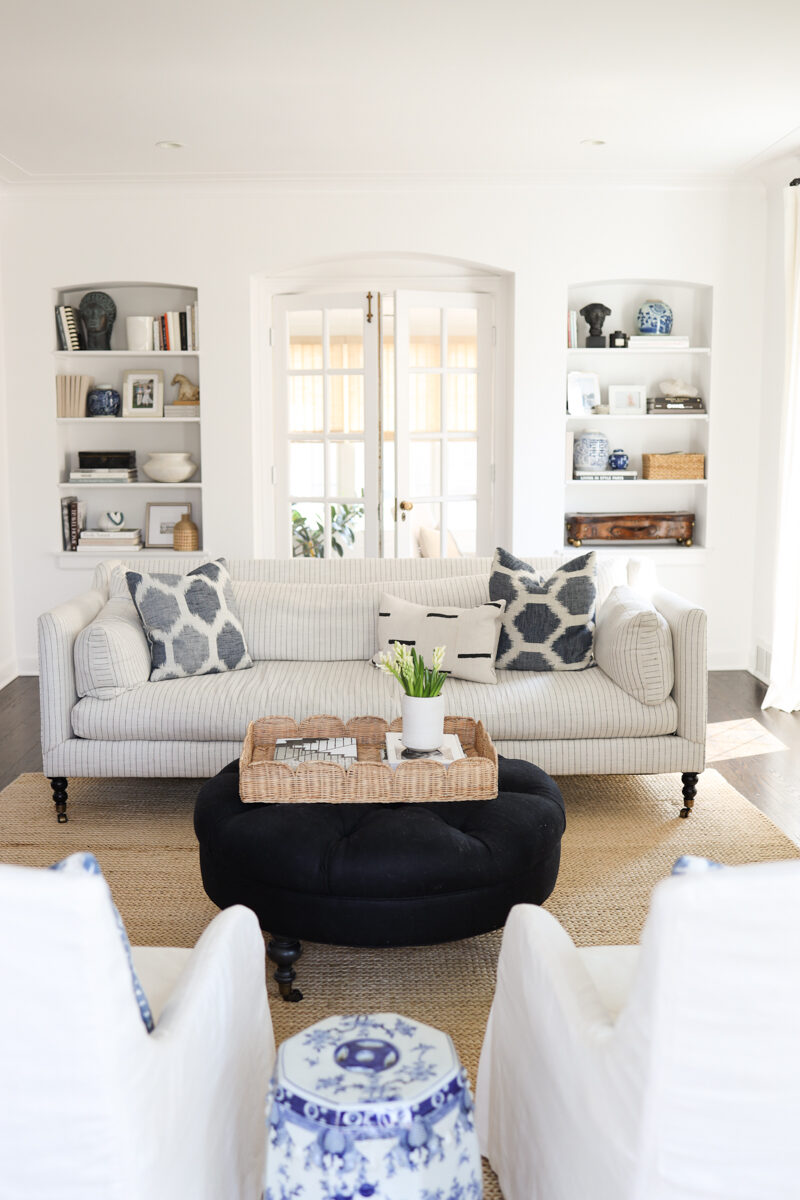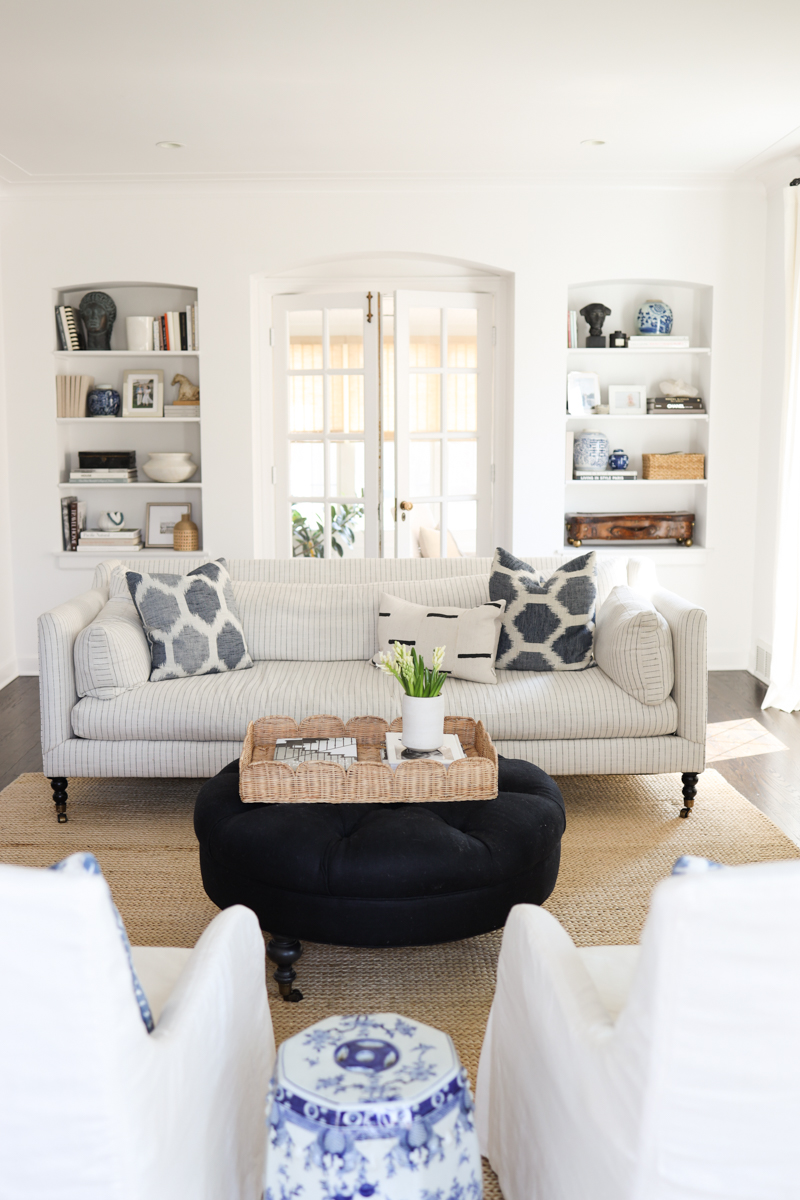 This is another way to make things feel cozy and like they're your own. Just imagine this room without the pillows, flowers, or woven tray. Make the shelves look a little more sparse, too and it's just kind of sad and empty. Adding different textures and inviting elements makes a house feel like home.
Add some plants and florals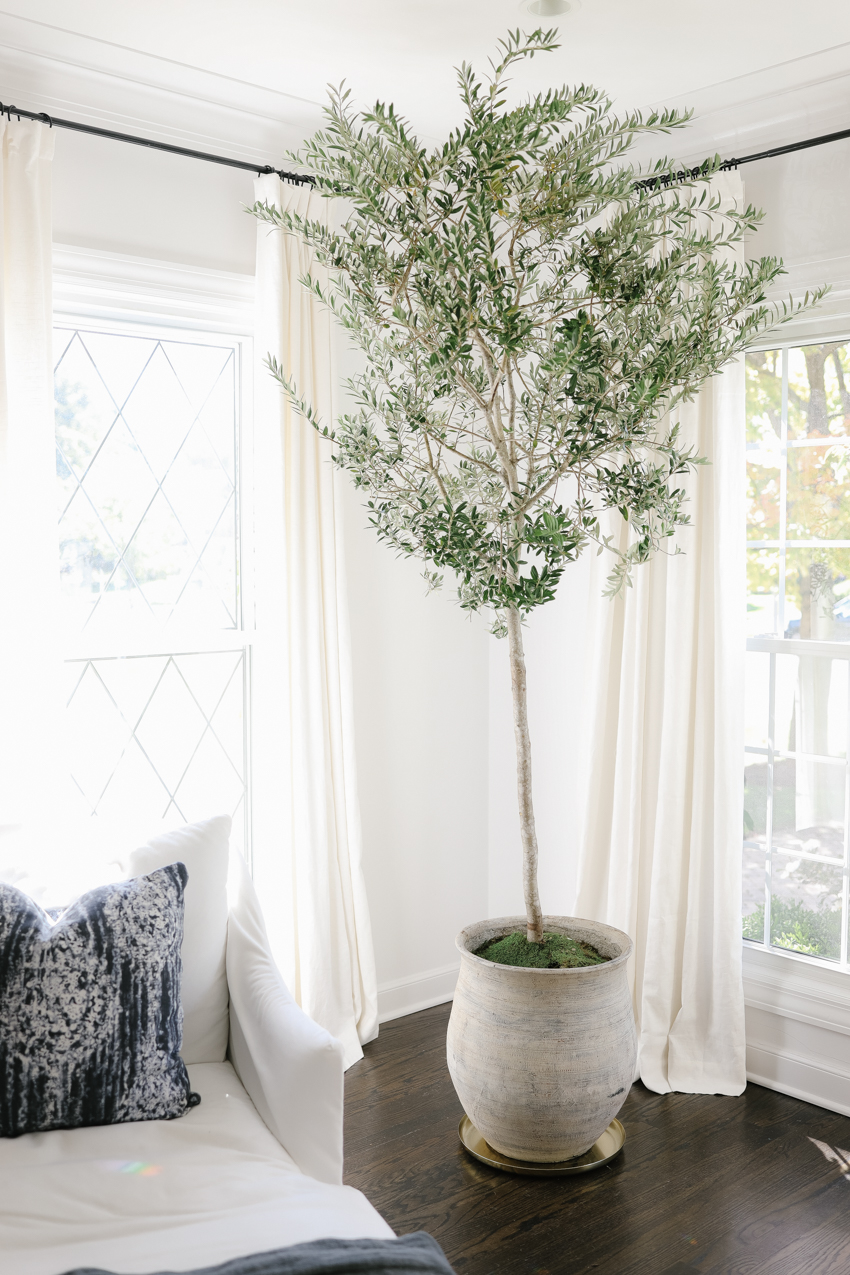 I just love greenery. Fig trees have always been my go-to because they're so easy to keep alive. Any tree (fig, olive etc…) will bring life into your home. And any time I shop at Trader Joe's I'll pick up some fresh flowers. My go-to's are hydrangea, tulips, ranunculus, peonies, or some fresh eucalyptus. I love hyacinths when they're in season, too.
Make the closet and pantry your own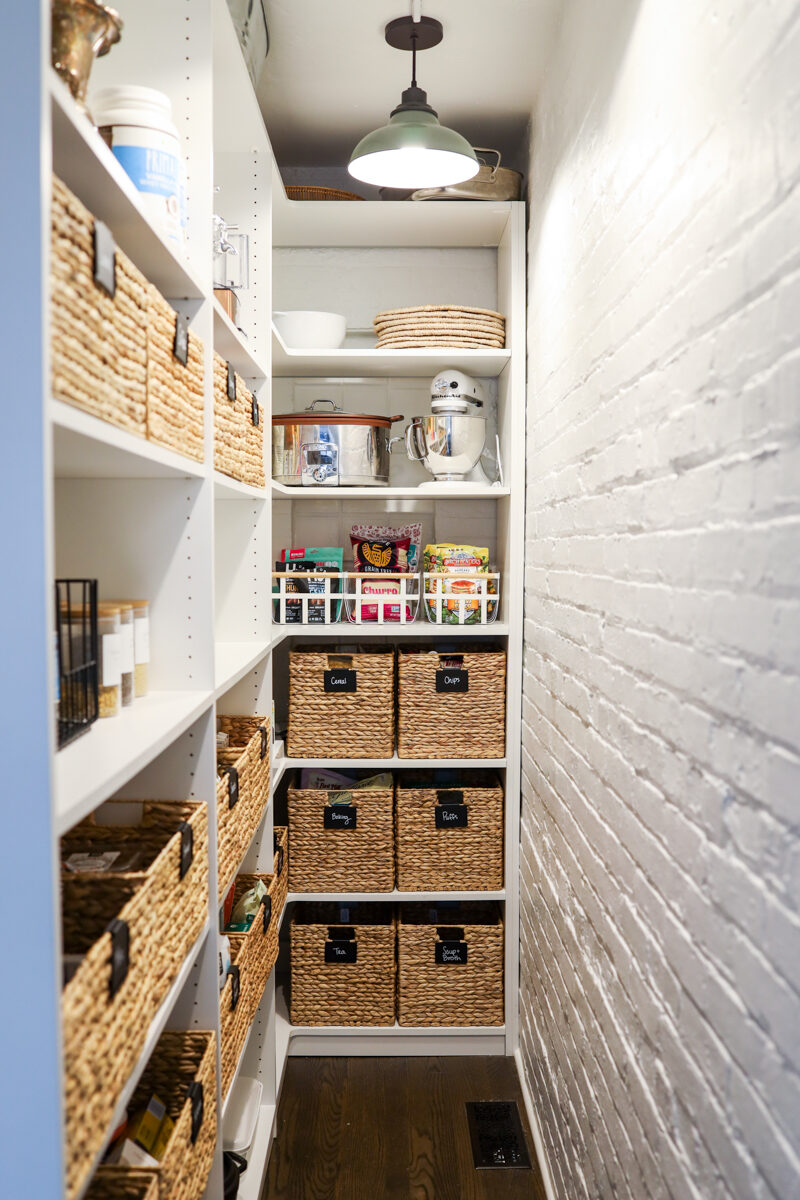 This might seem insignificant, but I am telling you – there is something about knowing where everything is that feels really good. When everything has a place and you have an organization "system" your house is sure to feel like its yours. When it comes to organizing your closet, it can be as simple as making sure your hangers are cohesive and that the closet isn't overstuffed. Nice baskets, containers, and labels do really help things feel…better. And again, purging and only keeping the pieces and items you actually use makes a huge difference.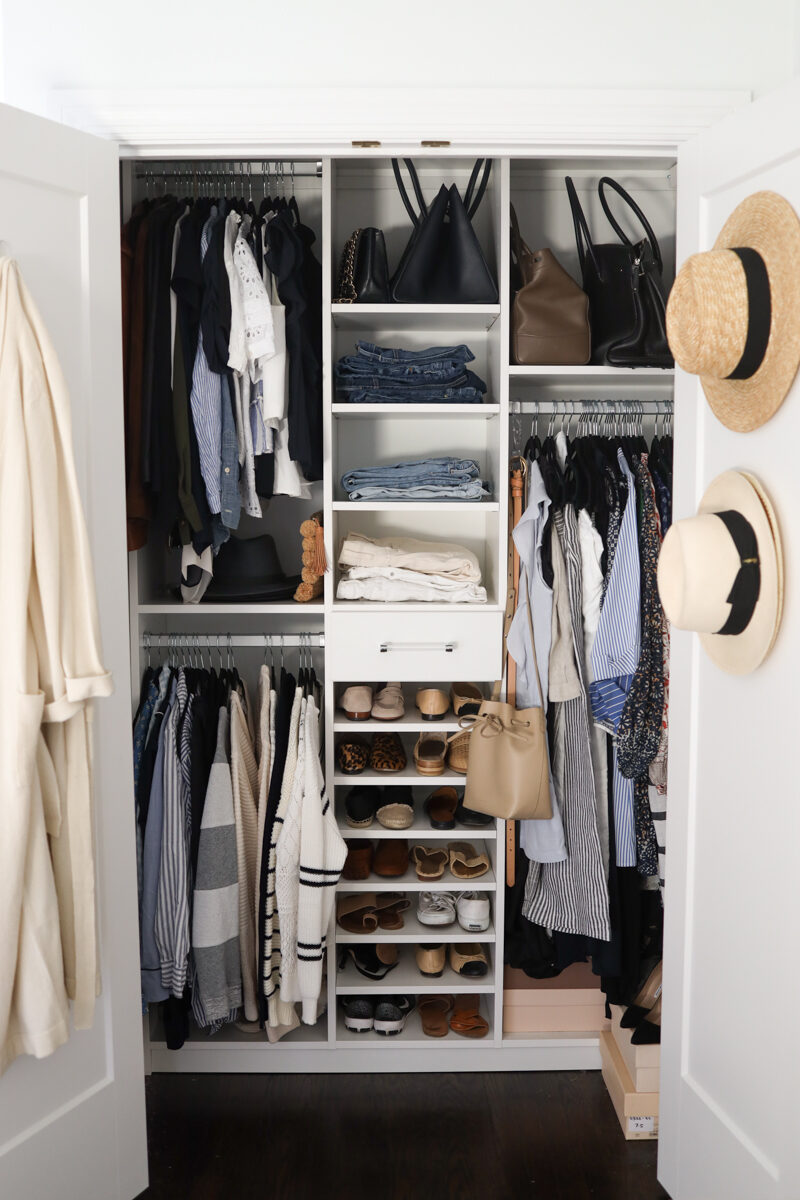 Our entry cabinets were actually from IKEA (details here) and they served as the mini-mudroom we didn't have. If your home is short on a coat closet like ours was, there are ways to work around it so the space serves you. And when your home serves you, it feels like your home. When there's a place for everything and things make sense, it will feel more like your space.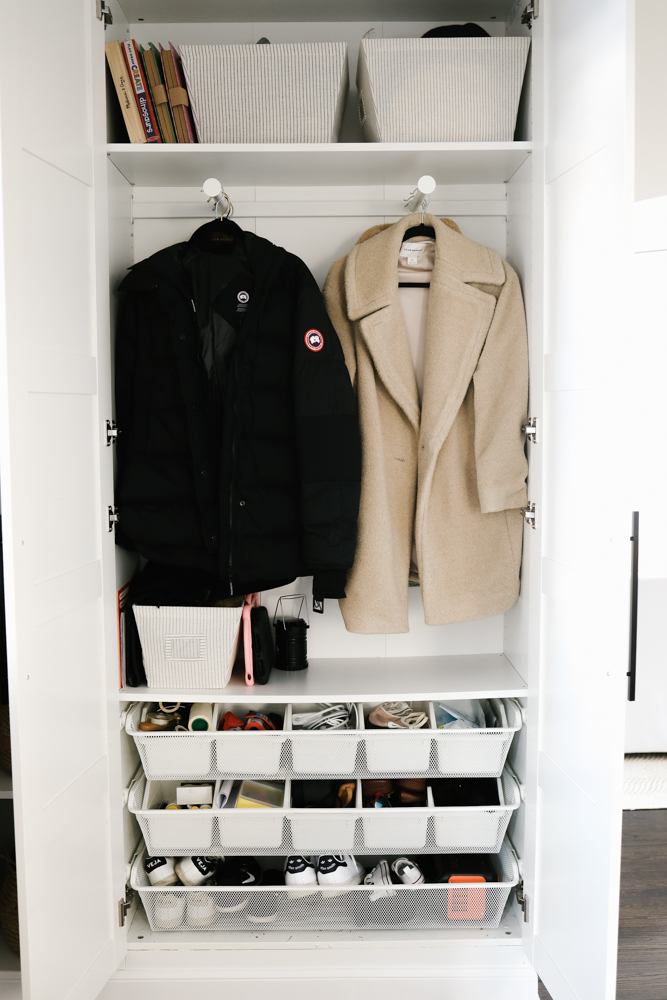 This post contains affiliate links. If you purchase something using my links, I may earn a small commission at no cost to you.