Where to Buy Gallery Wall Frames and Art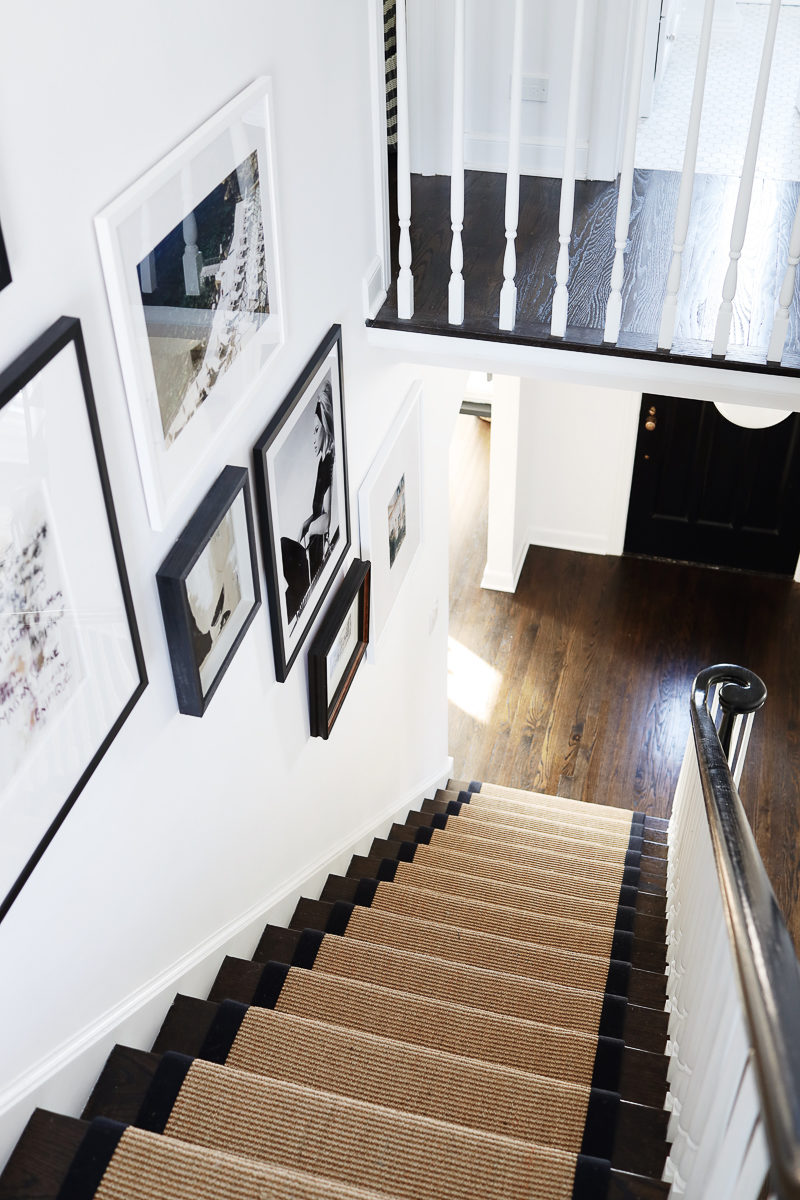 We took down all the art from our stairway gallery wall last week. It's being packed up and moved to our new house next week. Looking at all our art got me thinking about picture frames and some of my favorite pieces of art. So I thought I'd share some favorite gallery wall ideas with you. I've put up a few gallery walls over the years and have relied on everything from Minted prints and photographs to paintings and vintage pieces to fill them.
See all my stairway gallery wall details in this post.
Gallery Wall Ideas: Where to Buy Frames and Art
Gallery walls are a great way to make a space feel warm and complete. Since a collection of photos and art adds interest to white walls, gallery walls are great for rentals. They're a good way to mix new pieces and vintage finds, too. And creating a beautiful gallery wall isn't as hard as you might think, and wall decor doesn't have to be expensive. You can find art and frames at an affordable price.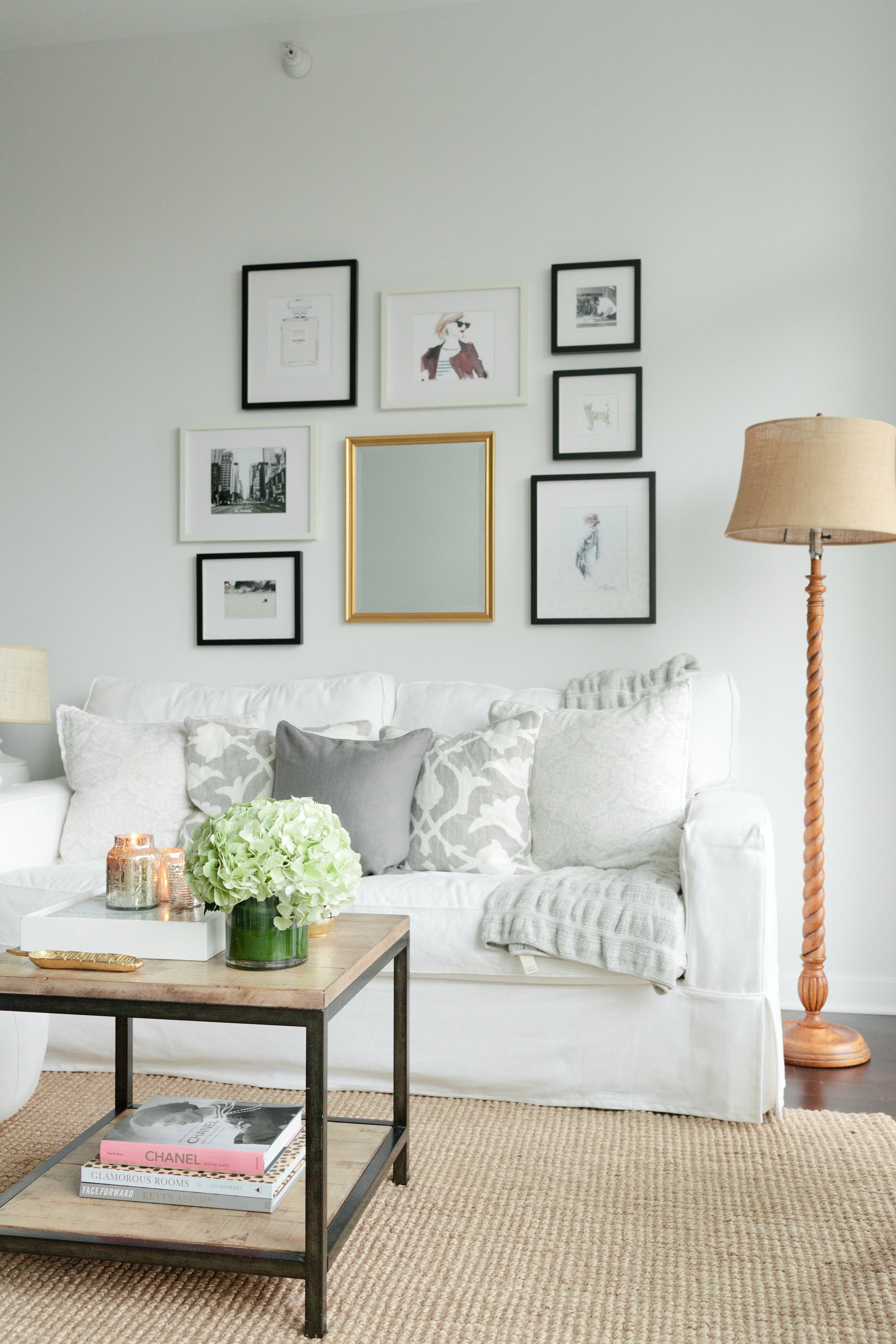 My living room gallery wall
Here's a look at the gallery wall from the living room in my first Chicago apartment. A gallery wall adds interest to small spaces, and looked so good in my < 600 sq. foot apartment. As you can see, I stuck with my typical neutral color palette, which is a great way to tie pieces together. Consider frame size, adding a few of the same size, and then some smaller and larger frames. I added a mirror as a focal point, and steered clear of larger pieces altogether.
A mix of white and black frames with a gold mirror, filled with a few simple prints, photographed, and even family photos made this an easy and budget-friendly gallery wall. The photo on the top right is one of my favorite photos of my grandfather at work.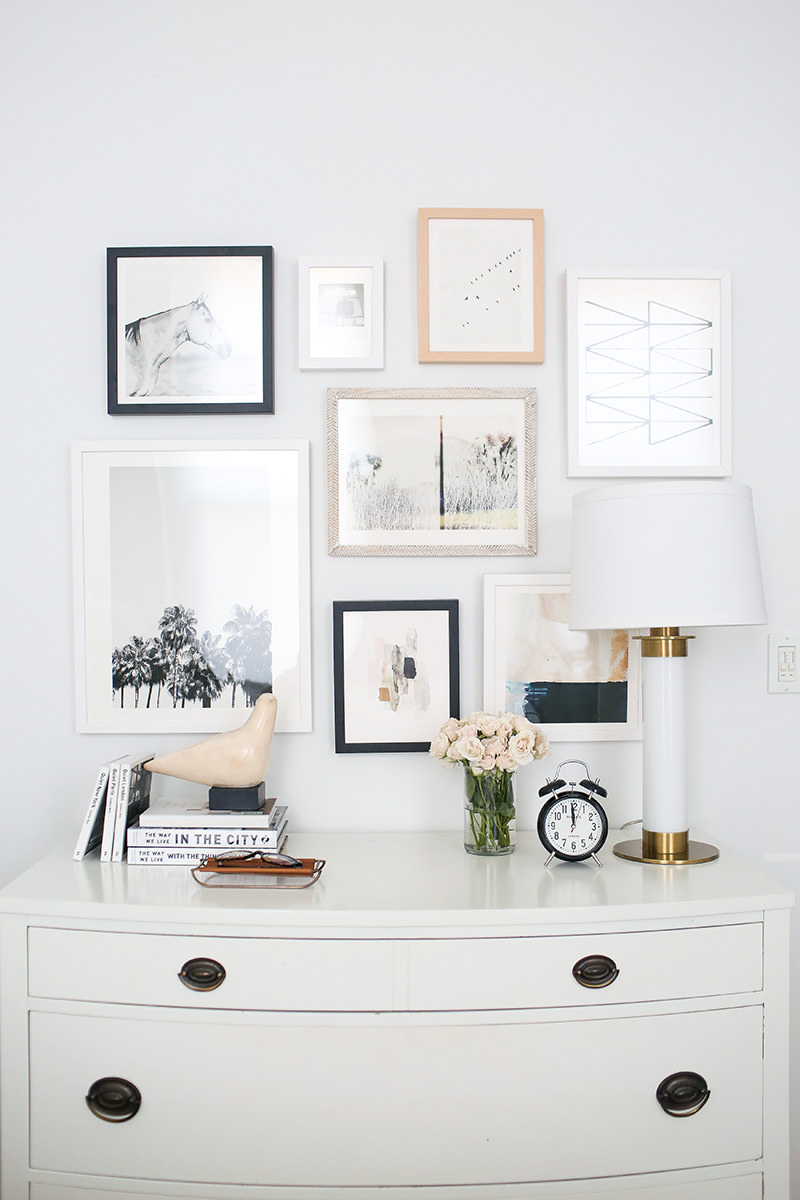 How to hang your gallery wall
All you'll need is a measuring tape, hammer, picture hooks, and nails. The first thing you'll want to do is start with a blank wall. Measure the wall space where you'd like to hang your art. Next, you'll lay your art pieces on the floor to create a gallery wall layout. It's a good idea to start with the biggest piece and work around that. If you're super type-A (like I am, yet I strangely do not do this) try creating the gallery wall out of painters tape.
Consider adding a mix of black and white frames, and some natural and gold frames, too. Add a mix of white mats in various sizes. Different shapes and sizes add interest, and fill in larger spots on an otherwise empty wall.
Spacing
A good rule of thumb for a good gallery wall is to make sure there isn't too much space between art. One of the most common design mistakes I see are too many small frames with a ton of white space, and it ends up looking a little awkward. White space is ok, and it doesn't have to be a symmetrical grid. I love the look of an eclectic gallery wall.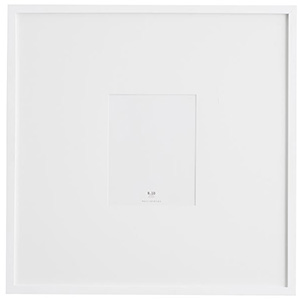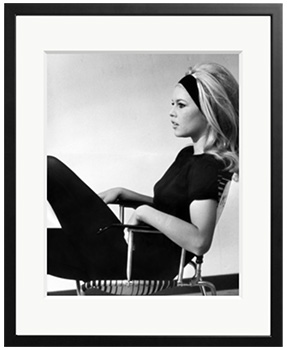 There wasn't a way to lay everything out for our stairway gallery wall in advance. To do this, I started by hanging the largest piece and add smaller pieces around it. The best way to do this method is to hang the gallery wall with someone. Have them hold pieces up before hanging them.
My favorite frames
I love this gallery frame set from Pottery Barn
These are my favorite black gallery wall frames
The most affordable frames
My favorite wall art
One of my favorite photos that I have in my own home
I shared a roundup of affordable wall art in this post
Minted is one of my favorite sources for budget-friendly (and large scale) wall art
Artfully walls has some of my favorite prints, too