Our Chicago Condo: Before and After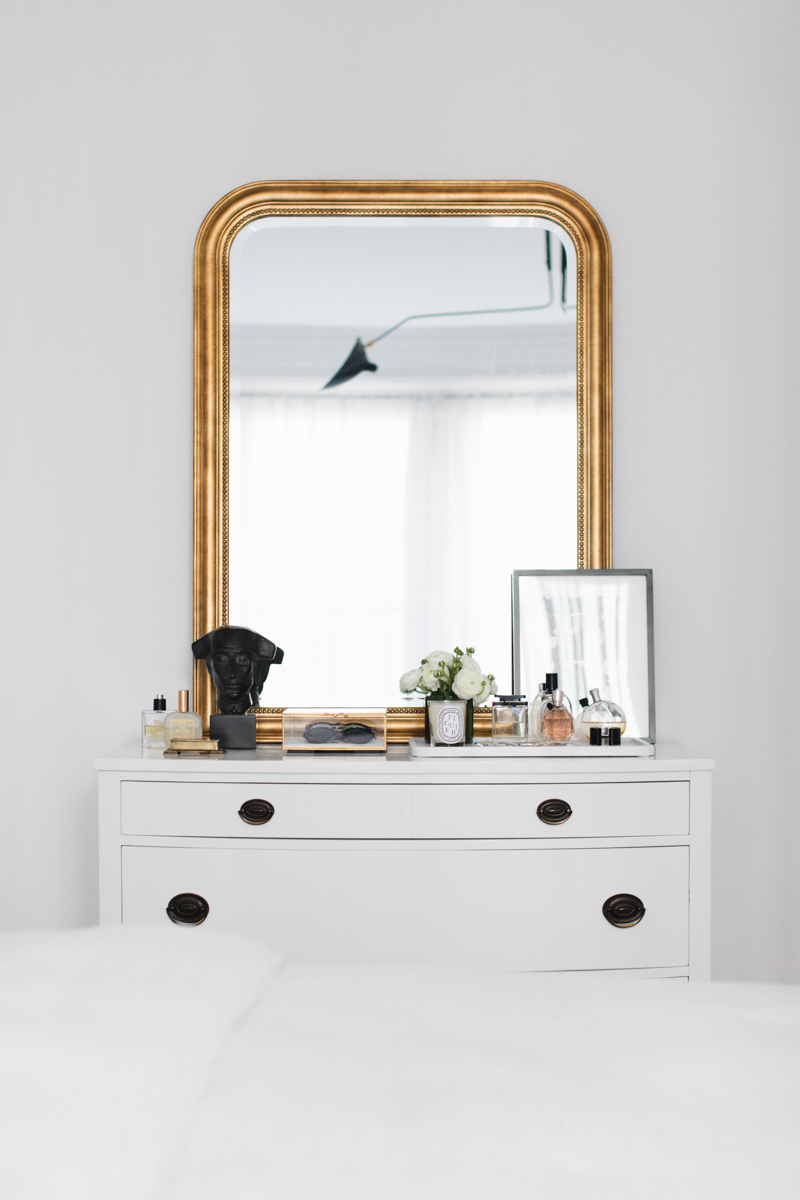 I recently shared a few before and after of our condo, located in the Gold Coast in downtown Chicago. We moved out almost a year ago and you loved (finally) seeing the before and after on instagram, I thought I'd share the whole thing here. Conor bought our condo in April 2016 and we moved in together the following October. He's a realtor in Chicago and has a lot of experience and understanding with renovations, so he handled most of that and designed the kitchen and bath. We collaborated on the finishes and and decorated the space together.
We added herringbone floors in the kitchen and bedroom and stained all the floors 3 parts country white and 1 part weathered oak. We changed out lighting, added ceiling medallions (from Decorator's Supply), and redid the bathroom. The walls are all Farrow & Ball Wevet. I linked to most of our sources in this post.
So here it is. The before and after of our Chicago condo.