The 10 Cleaning Essentials Every Home Needs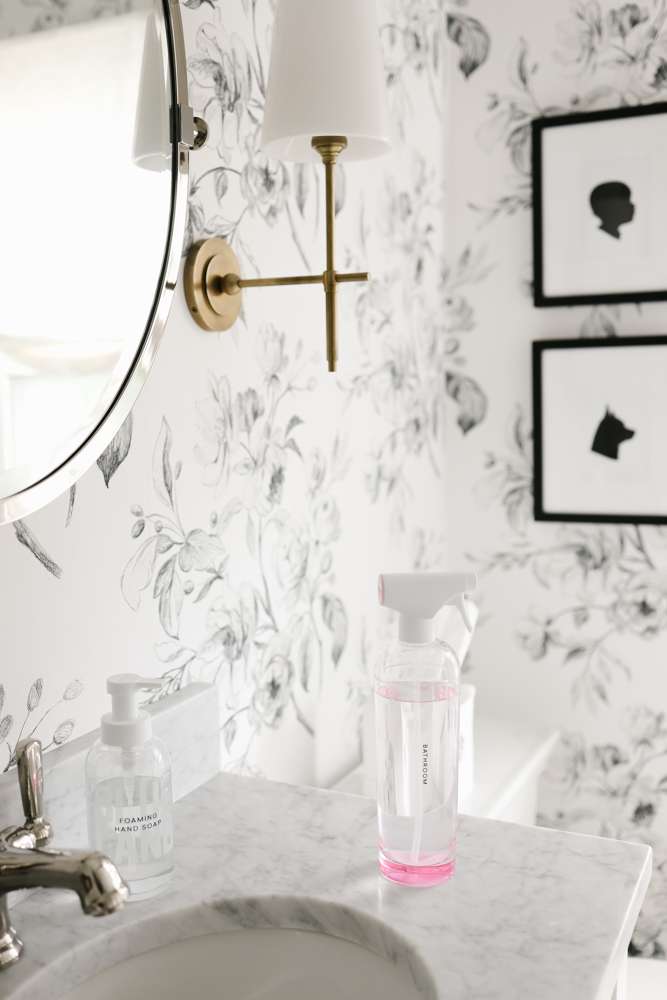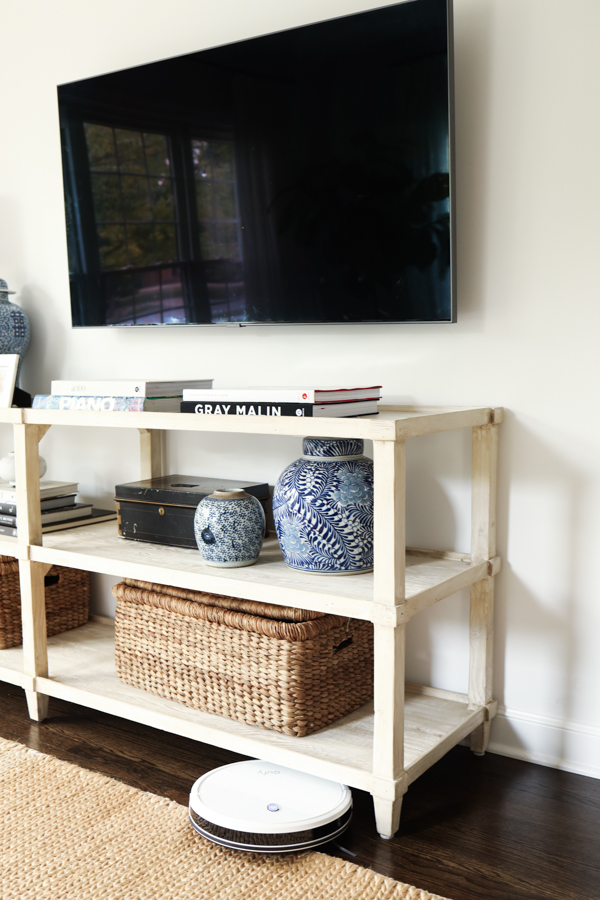 When my home is clean, I feel a sense of peace. That might sound like a bold statement, but I really thrive in a clean and organized environment. Today, I want to share the 10 cleaning essentials every home needs. Once I became a mom, staying on top of the messes proved more challenging than I anticipated, but over the last few years, I've found a few products that have made it easier.
Full disclosure: prior to the pandemic, we had someone clean our home every two weeks, and that stopped until spring 2021. She now comes masked and it's so helpful to not have to do any deep cleans, although that's what we were doing and how I kept our home clean (basically sterile) through Margot's treatment. Hiring someone to clean is a luxury and a privilege: it helps make my life easier, and employs a small business owner. Before you ask, she is now at the point where she's overbooked and never even really knows when she'll be able to come to our home, so she isn't looking for more clients. I asked.
The 10 Cleaning Essentials Every Home Needs
Even though we have help with deep cleaning, anyone with kids knows how messy and dirty things get. I am constantly wiping down the counters and until recently, vacuumed at least once a week, and swept the floors daily. The "clean as you go approach" has been great for me – and for the first time in years, I feel like I'm finally on top of things. I'll share more on how I keep our home clean in another post, but today, want to talk about my favorite mostly eco-friendly cleaning products I use to keep our home clean.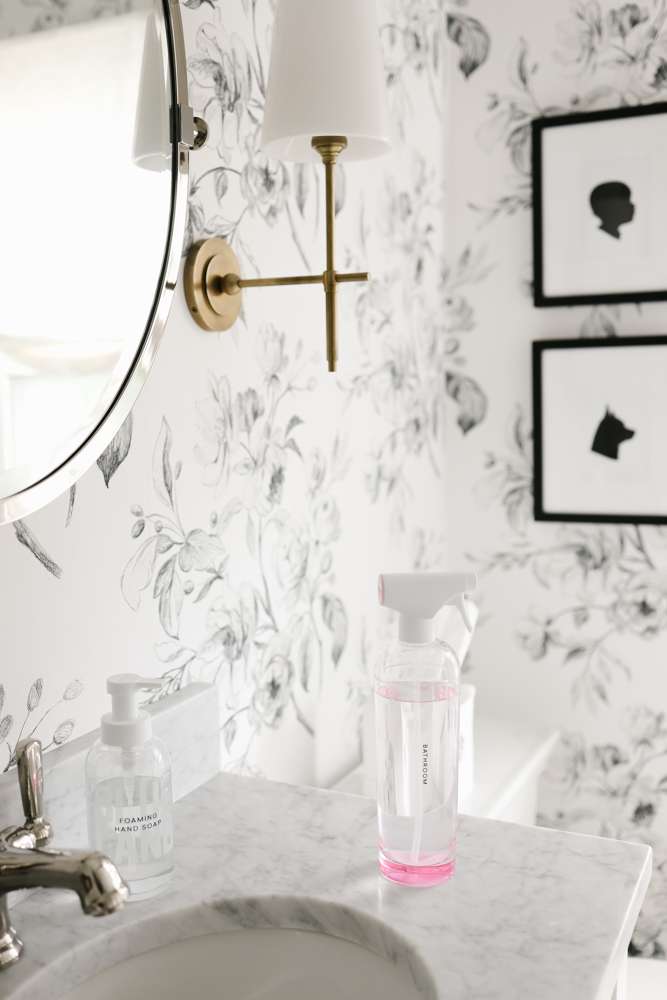 Here's a basic rundown of when/how I clean
When we didn't have any help with our home, I vacuumed once a week and wiped down all bathroom surfaces once a week.
I used to sweep the floors in the kitchen after most meals, and use a microfiber in the kitchen and living room every few days. Now that I have a robot vac, I just pick up any pieces of food that end up on the floor and run the vacuum. I was steaming the floors once a week but haven't had to do that as much now that we have a robot vac.
The counters are wiped down (using blueland multi-surface and a dish cloth) after every meal.
I try to do at least one load of laundry daily and wash all the sheets once a week on Th, F, or Sat. If I put it off Thursday and Friday it has to get done by Saturday. Once two clean bins are full in the laundry room, I bring them up to our bed and fold while I watch a show. I put the girls' laundry away the following morning.
Here are my favorite (mostly eco-friendly) cleaning products