House Restoration: Window, Stucco, and Demo Update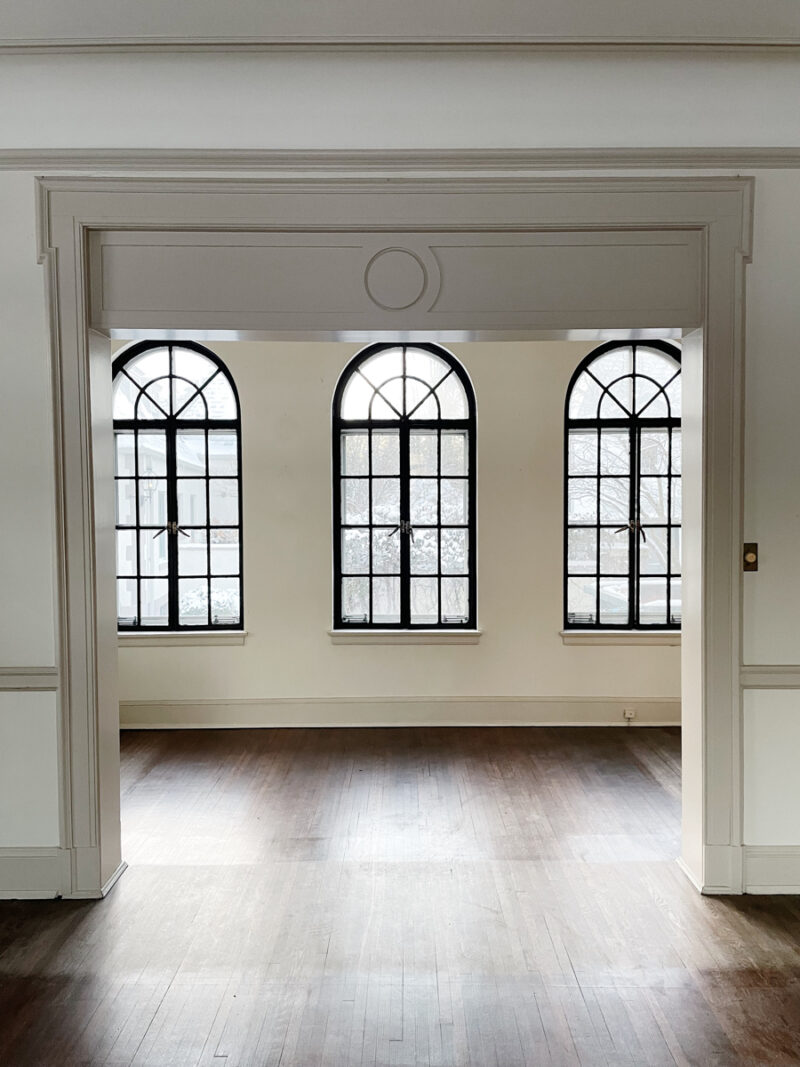 House Restoration: Window, Stucco, and Demo Update
We're just over a month into demo and restoration and have made some great progress. The steel windows are being restored, bathrooms are being torn out, and we're redoing the stucco. It's all looking so good! Sharing more below and answering your questions when and where I can. Here are some updates on our house restoration.
House Restoration: Window, Stucco, and Demo Update
Steel Window Restoration
The house is nearly 100 years old, and the windows had several layers of old, chipping (likely lead based), paint. Because of all the old paint, the windows had issues opening and closing properly. Several layers of paint are stripped off down to raw steel, and windows are being repainted black. We're restoring the inside of the windows during winter, and once it warms up, we will reglaze the outside. Glazing (putty) forms a weathertight seal between the window's glass and steel.
The windows are also single pane, so we need to add new storm windows so the house isn't drafty, and screens so windows can be open without bugs flying in.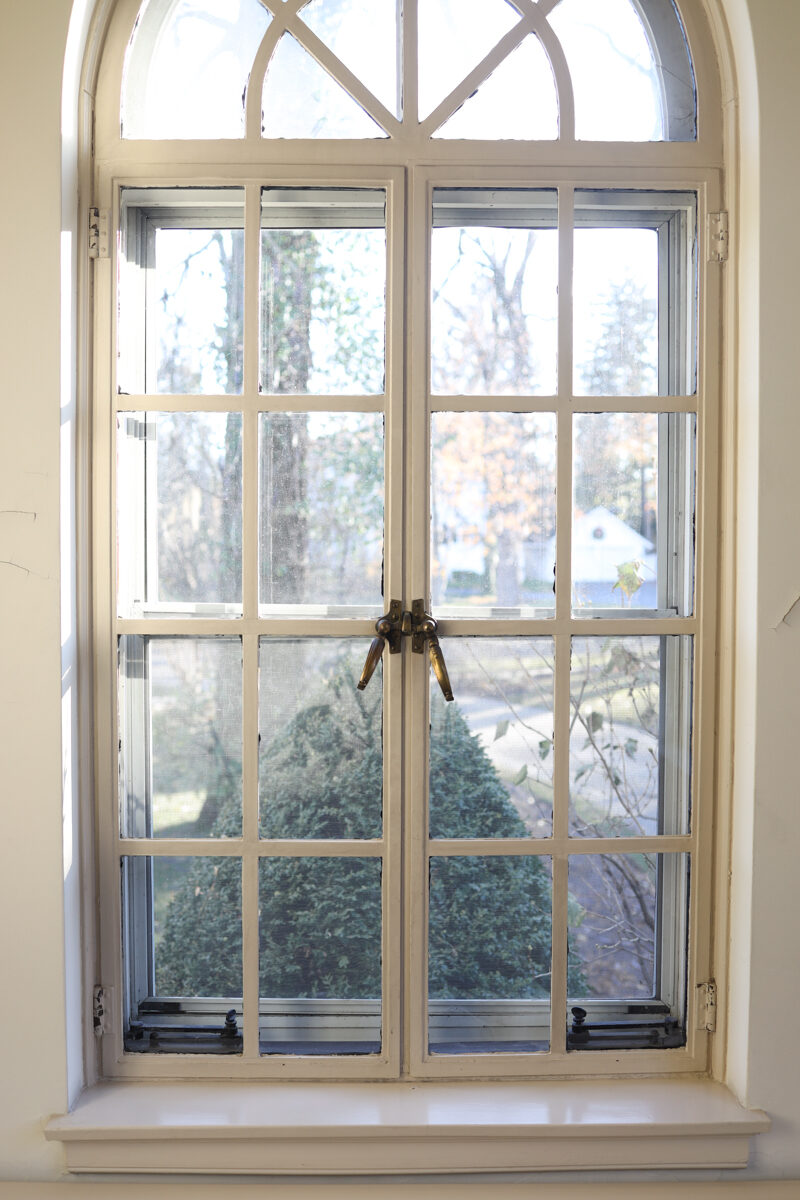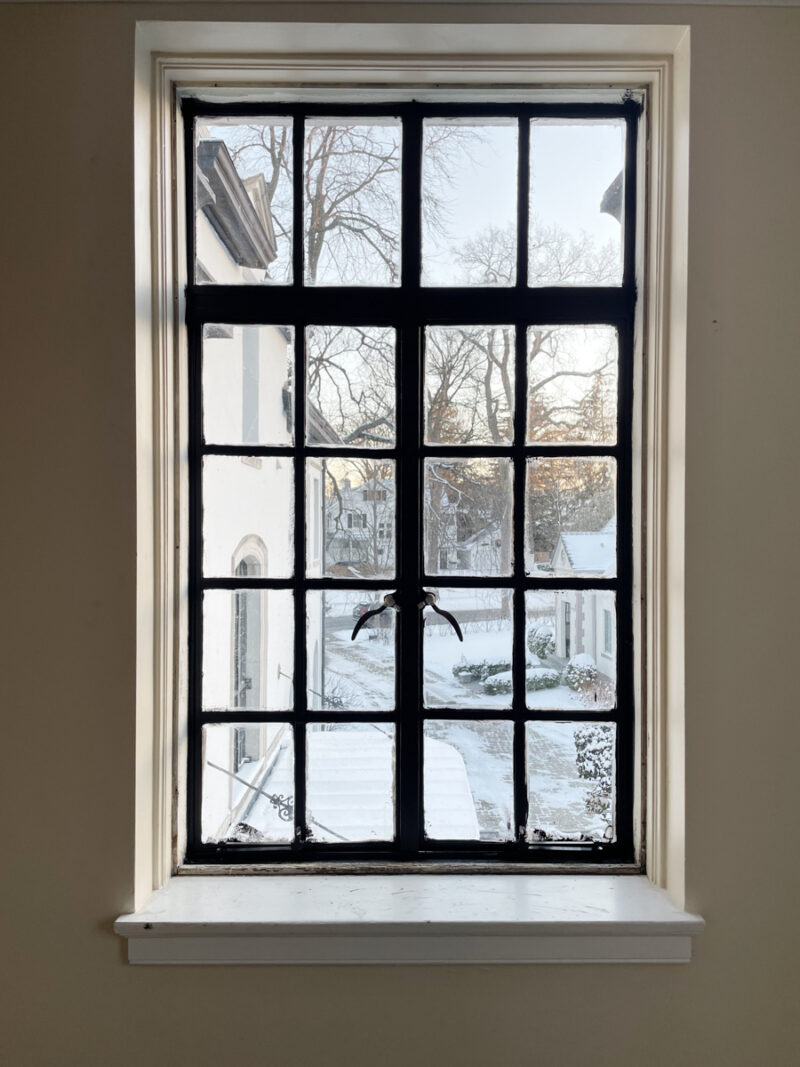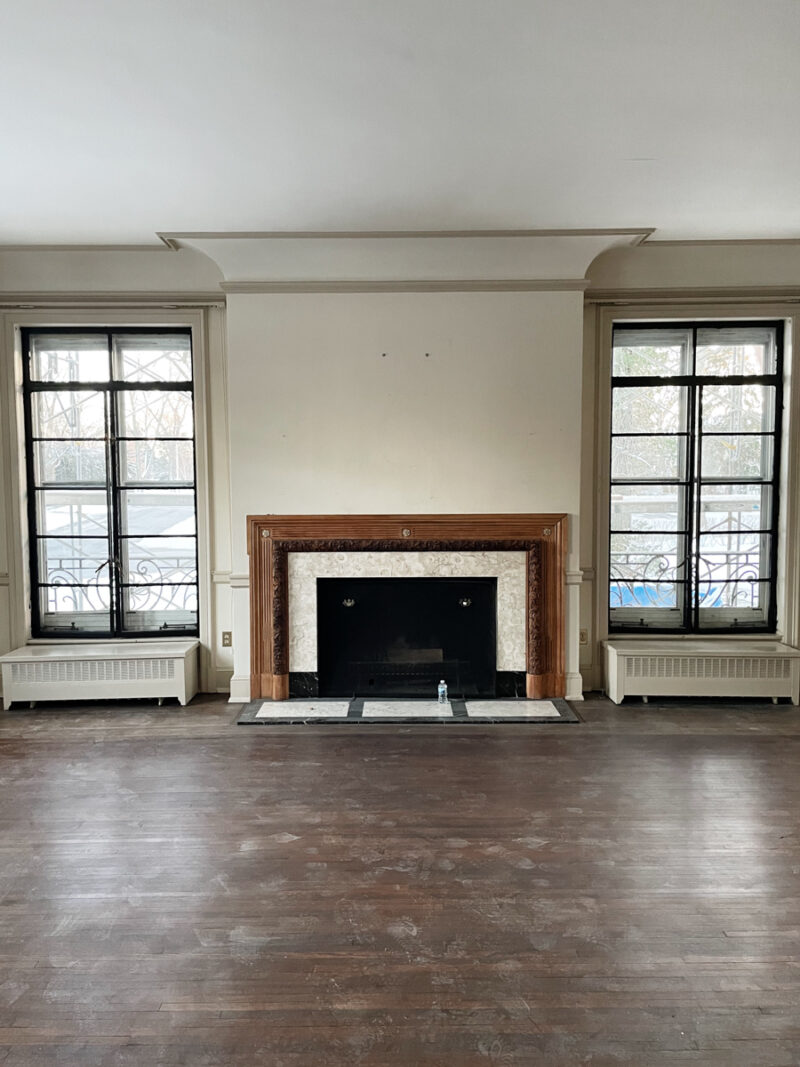 Demolition
The coach house demo is complete and we've started on the bathrooms in the home. We would have loved a vintage 1920s bathroom but unfortunately, all the bathrooms were all renovated in the 80s so there isn't anything to save.
Exciting news though! When we tore out the closet in the primary bath, we found two boarded up windows, so we're going to add those back to the house. The bedroom directly next to the primary bath will serve as a huge, walk-in closet, so the additional closet in the bath won't be necessary.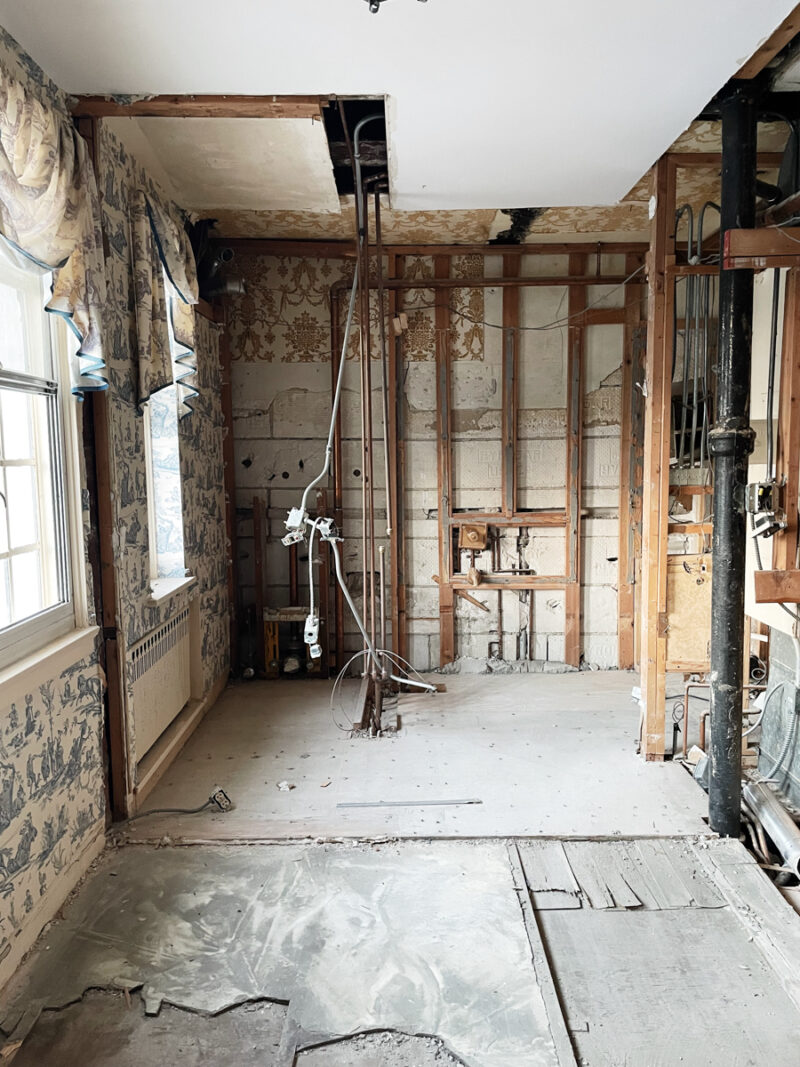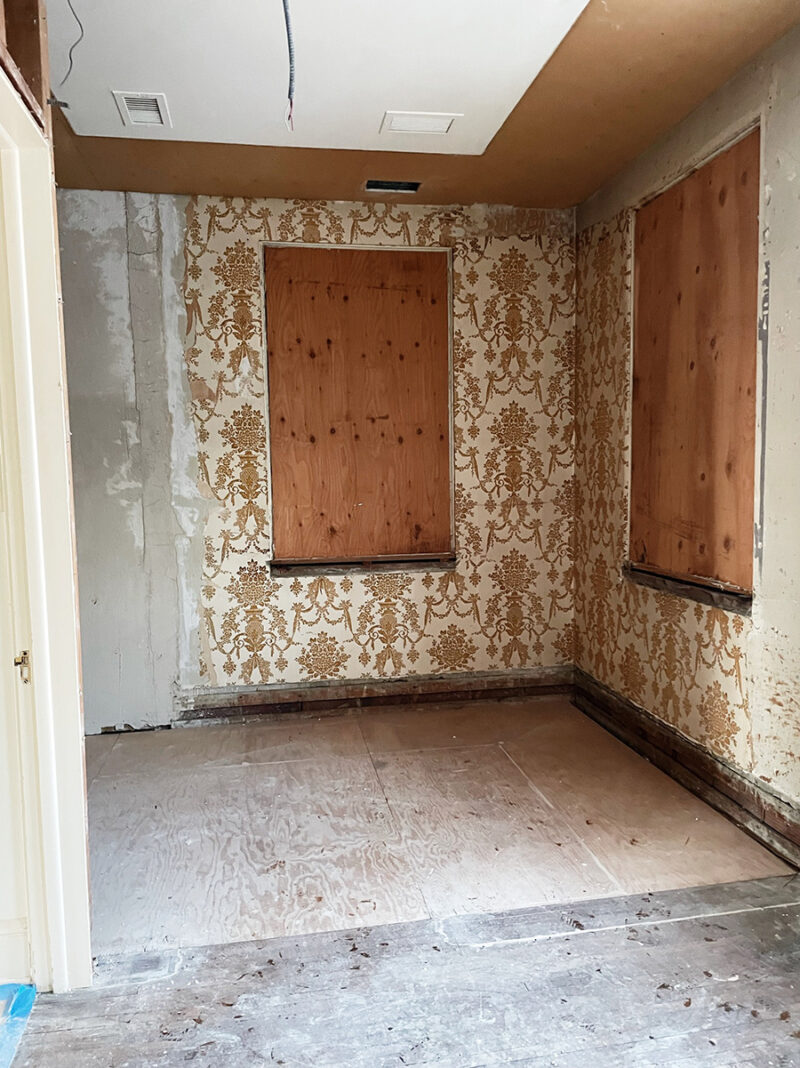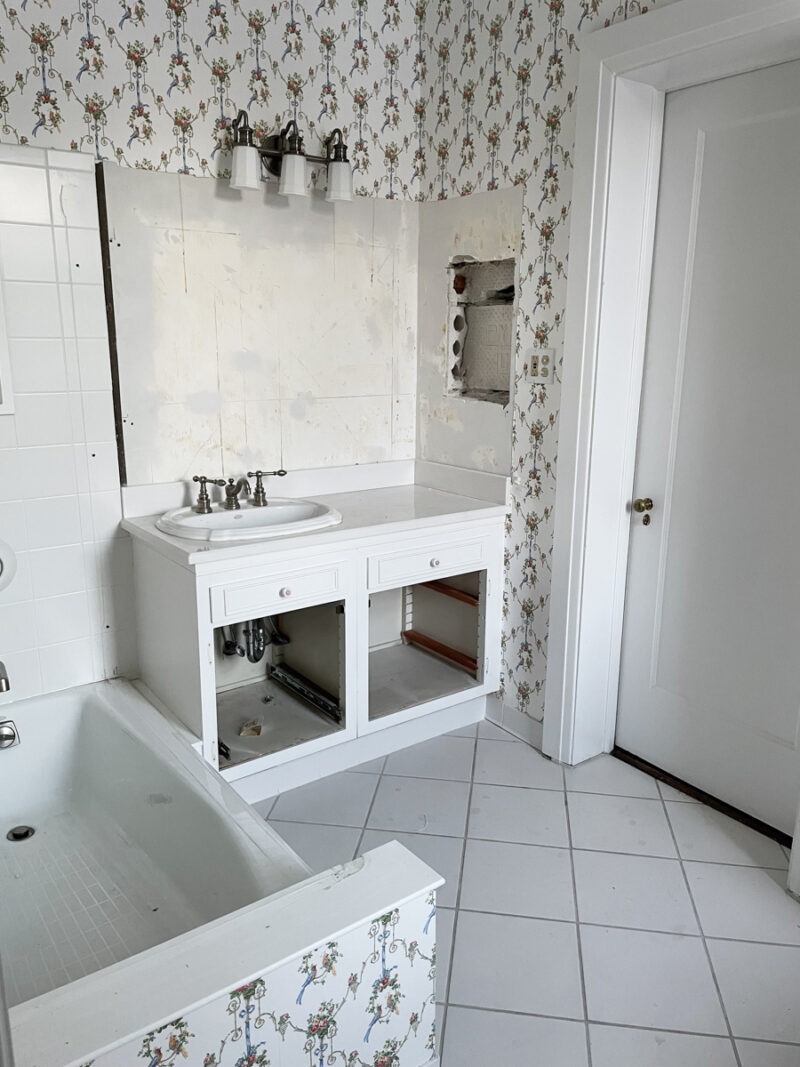 The old kitchen, laundry room, and stairs were torn out and will become the new mudroom and family room. The kitchen was on the small and was redone in the 80s, so it had to go. The current family room is much larger with 16′ ceilings, and will become the new kitchen. The man who built the house was a portrait painter and used what will be the kitchen as his gallery.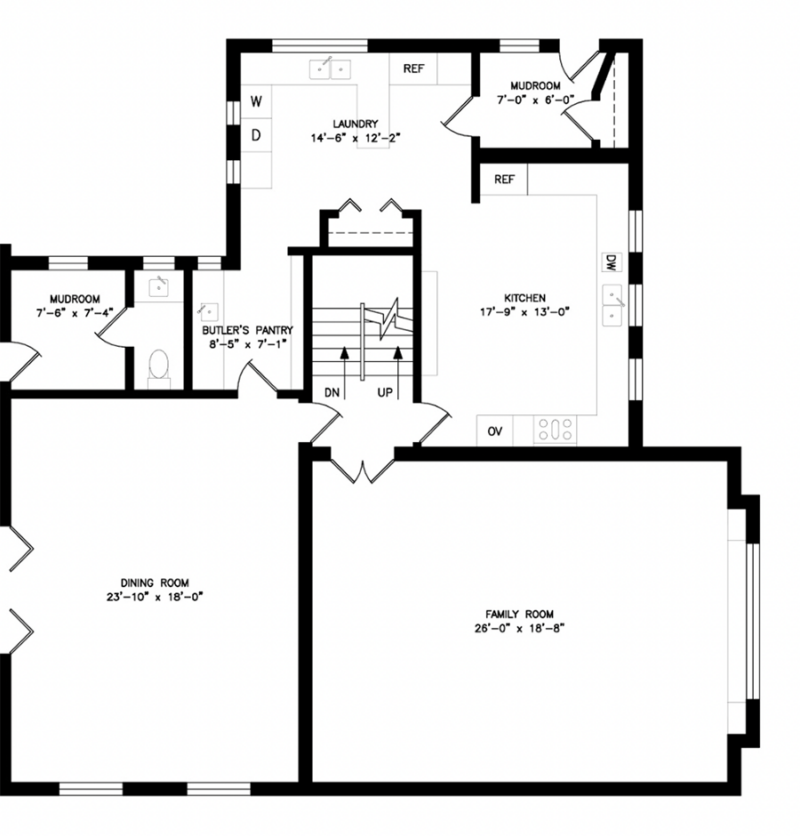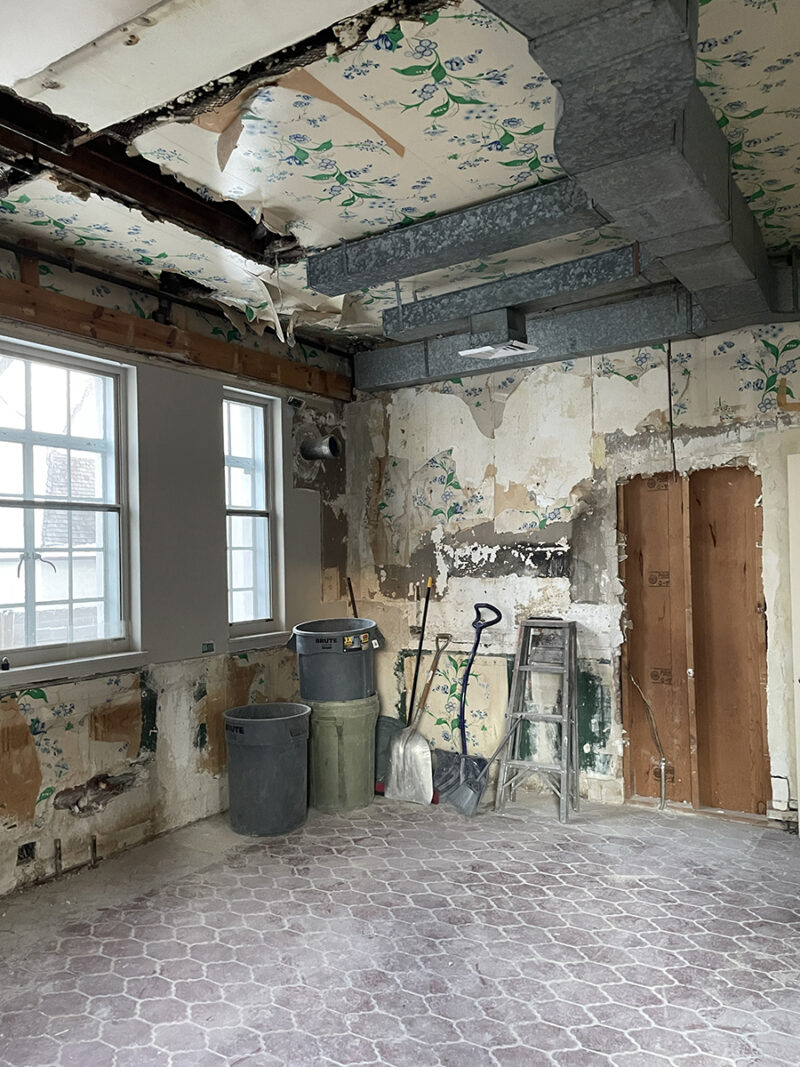 The home had a second staircase in the back of the house (likely for house staff back in the day) that we removed since it wasn't essential. Doing this gave us some more room in the family room and more important, the main staircase is stunning and deserves to be used.
New Stucco
The old stucco was very textured and gathered a lot of dirt over the years. We had the stucco repaired, and added a newer coat. The new stucco is brighter and smoother, but still has some texture from hand trowel marks. You can see the old stucco on the right and new stucco on the left.