Our Ikea Pax Entry & Coat Closet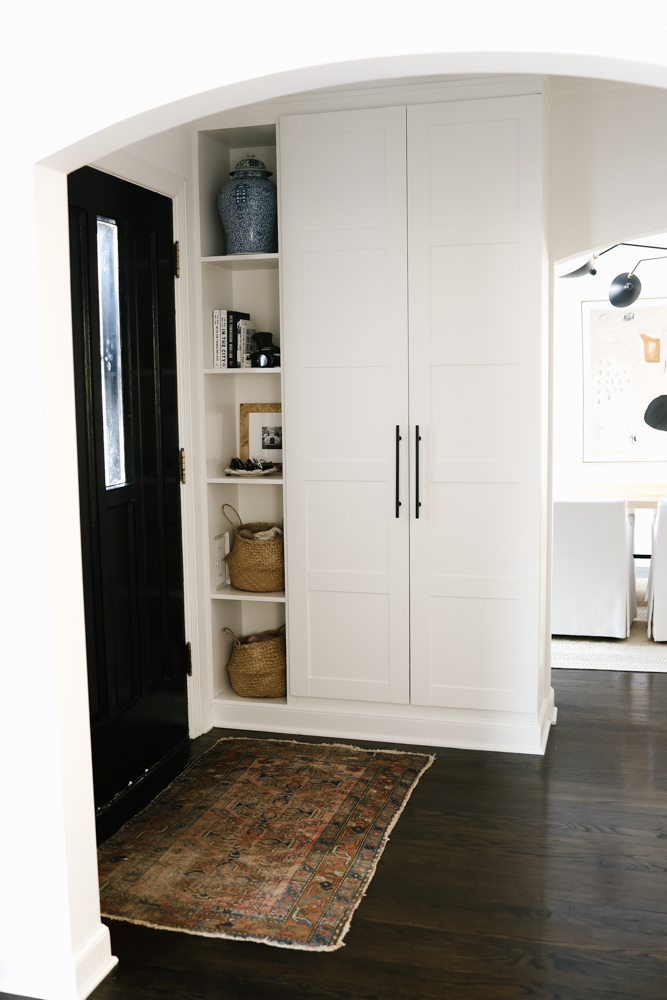 I love our little house, but one of the things it's missing? A real coat closet. The previous owners installed this IKEA system in our entry and it's served us well the last three years. Long coats and bags go on hooks at the top of the basement stairs, but this is great for jackets, shoes, sunglasses, and everything else we need to stash away.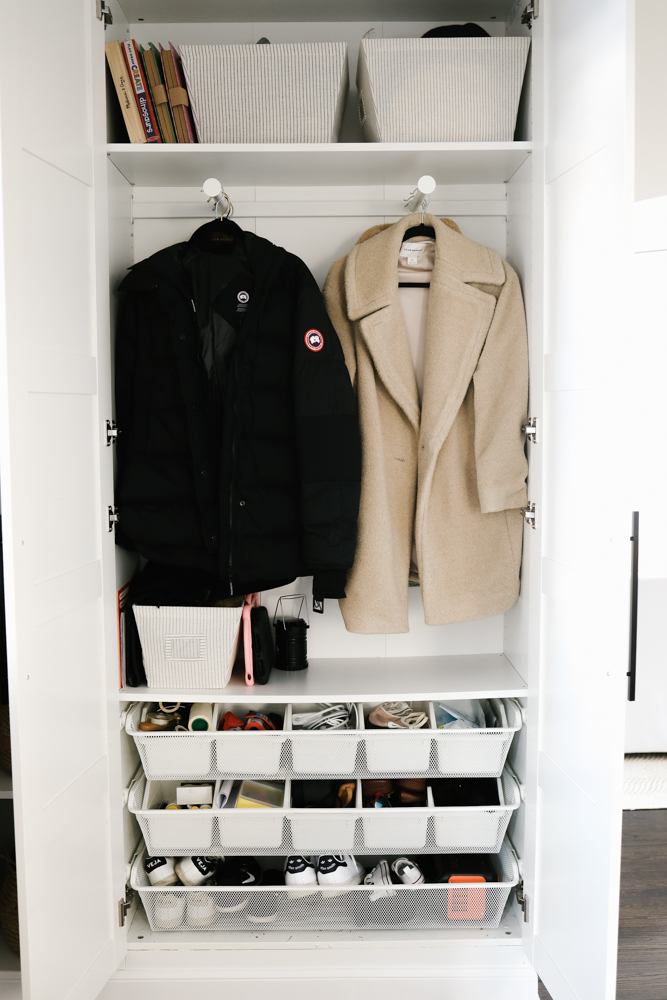 We use these IKEA bins in two of the drawers to hold everything – masks, sunglasses, sunscreen, cords, packing tape etc. The bottom drawer is reserved for shoes.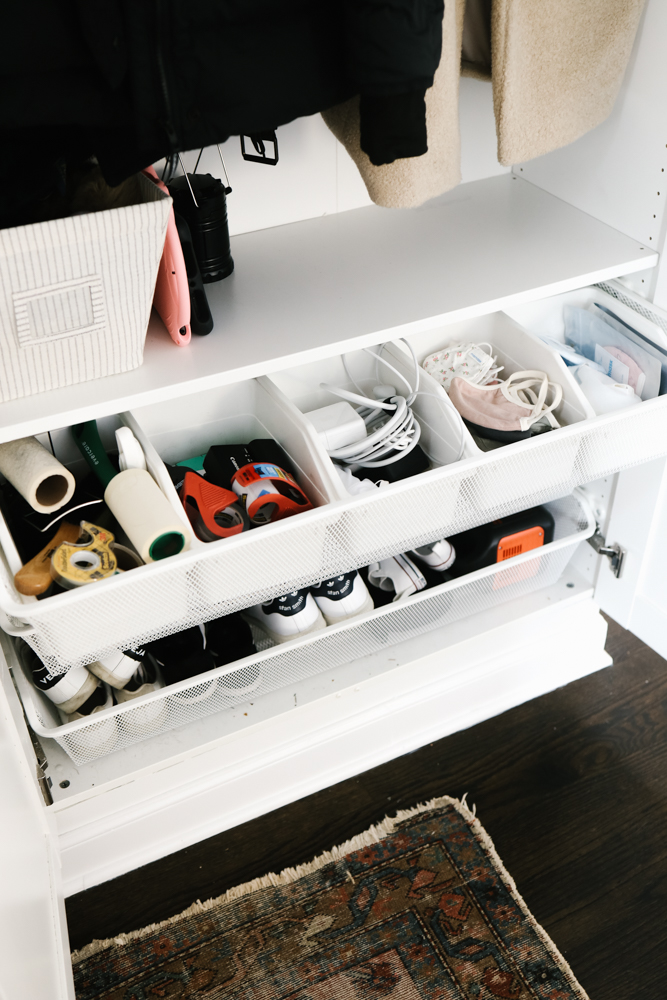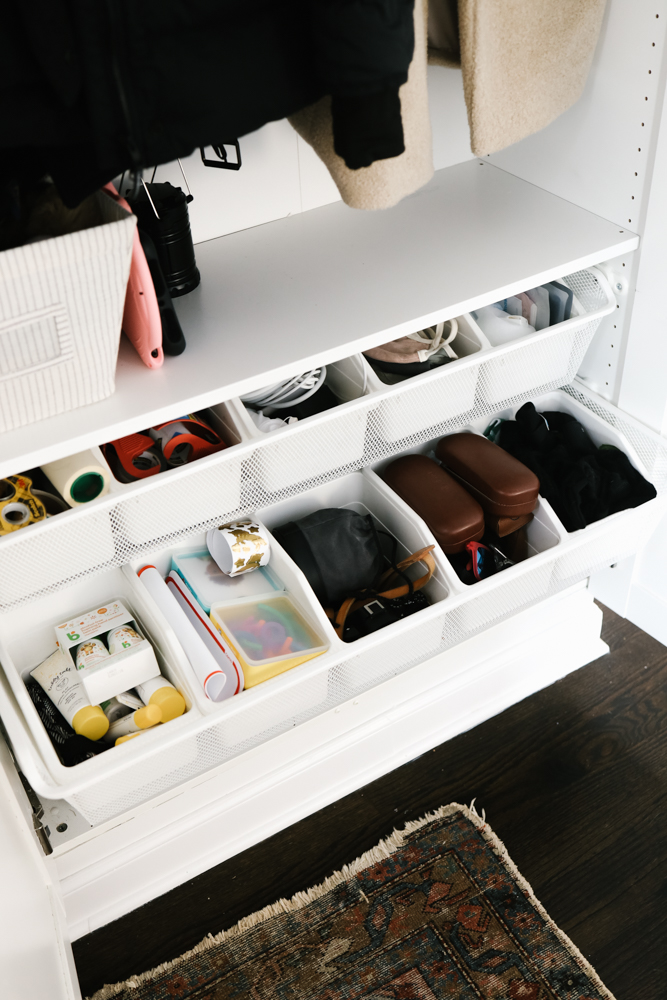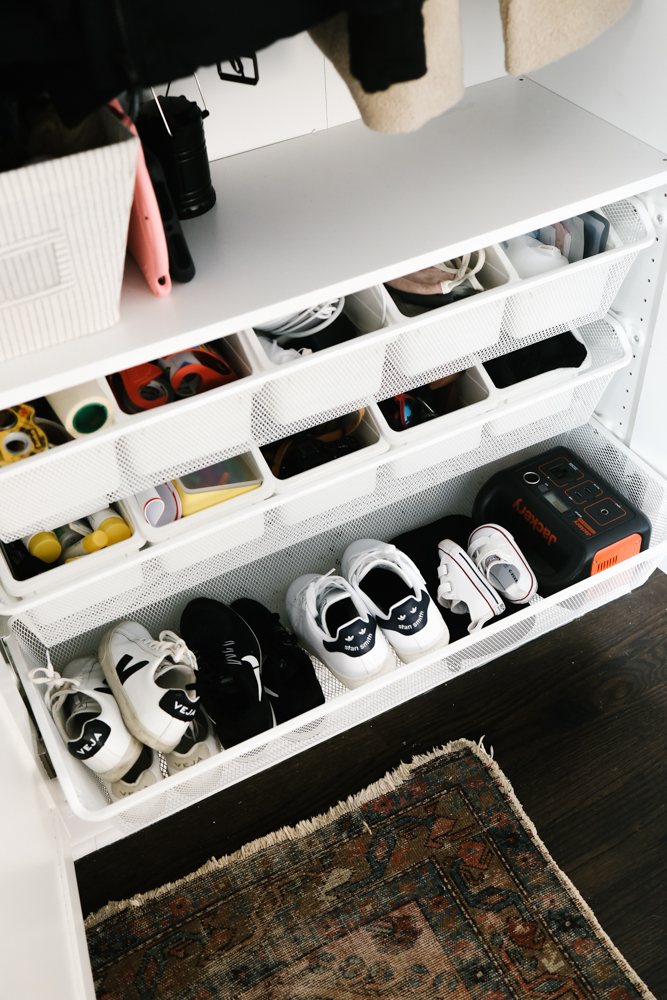 These PAX systems are completely customizable, so you could easily set yours up for long-hanging, or add some more shelving or drawers. Here are the pieces in our entry cabinet. The same system is set up in our basement playroom. You can see how I organized that here.