How to Organize a Narrow Staircase Pantry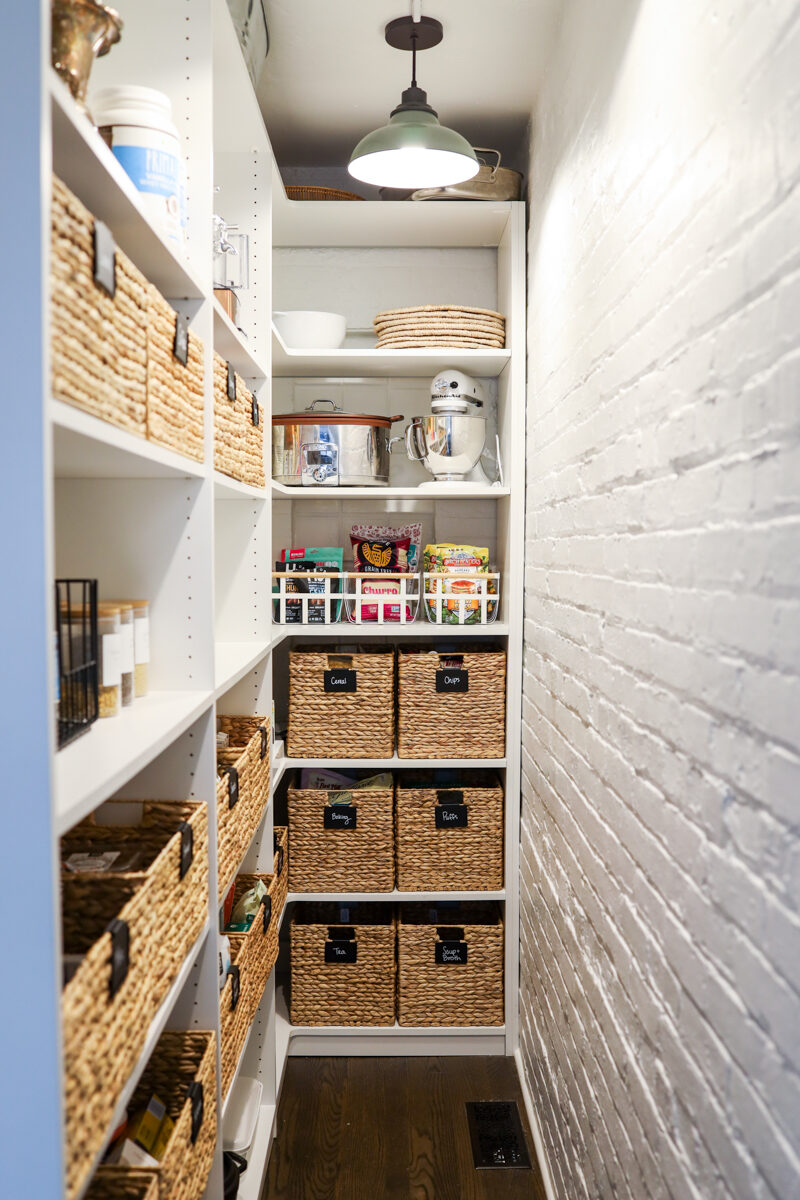 It was almost one year ago that I shared our plans to convert an "extra" staircase into a pantry. Our home had two staircases off our kitchen (less than 10 feet apart) that lead to the same space: our basement. Since we didn't need two points of access to the same floor, we took one of the staircases out and turned it into a pantry. It's right off the kitchen and by the back door, so it's a high-traffic area that added a ton of storage and function to our home. Everything is linked at the bottom of the post.
How to Organize a Narrow Staircase Pantry
First, let's start with the dimensions and shelving
As you can see, it's a narrow space (staircase). There wasn't really a way to add decent storage on both sides, so here's what we came up with. The glass block window isn't necessary since it's just a closet and truthfully, I can't stand that thing, so we just painted over it. Since the space is as narrow as it is and has a doorway, we started the shelves back a bit, and had just enough space to add this shoe rack.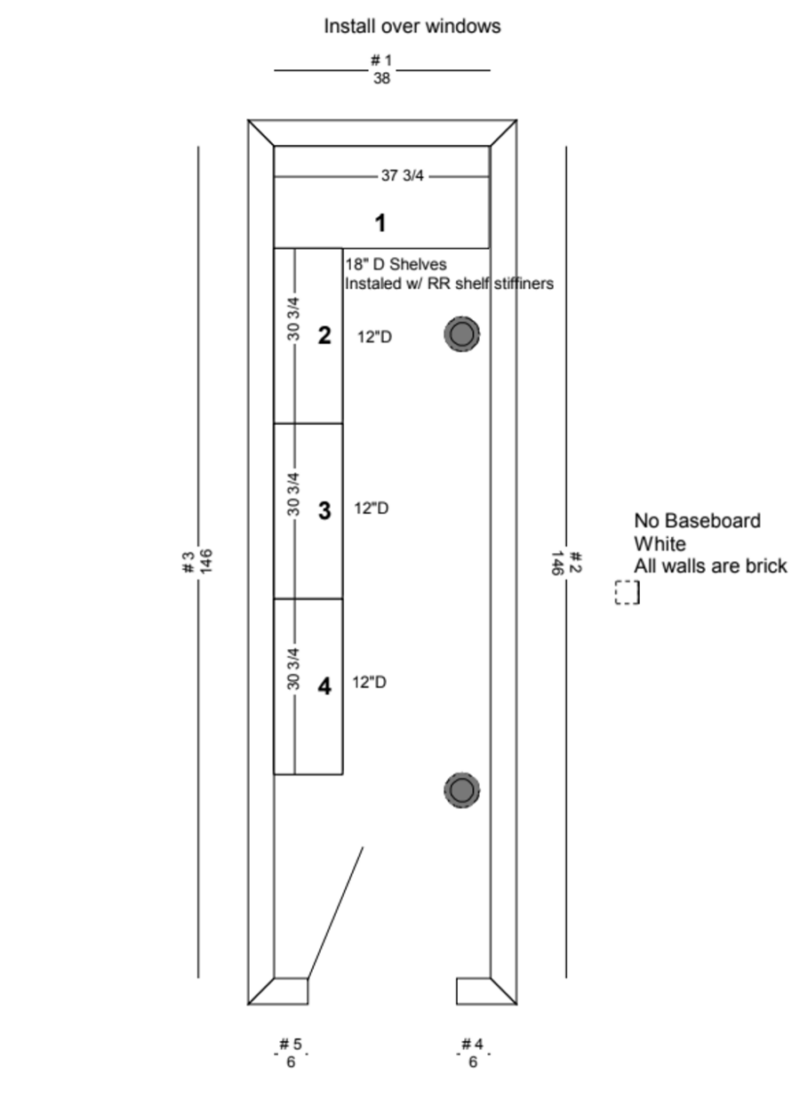 Basket Labels
I will be the first to admit that I went a little crazy with the baskets. 😂 But these just so happened to fit the shelves perfectly, and I thought they'd be ideal for organizing everything by type. For those who think about these details, here's a full list of my pantry labels:
Snacks (2)
Chips
Puffs: the girls really love puffs
Baking
Cereal
Pasta
Preserves and Jars: extra condiments etc/
Soup and Broth
Coffee
Tea
Cleaning (2)
Linens
Kitchen (2), extra kitchen "stuff" like cookie cutters and snack boxes for the girls
Misc: cords and chargers, batteries, flashlights, etc.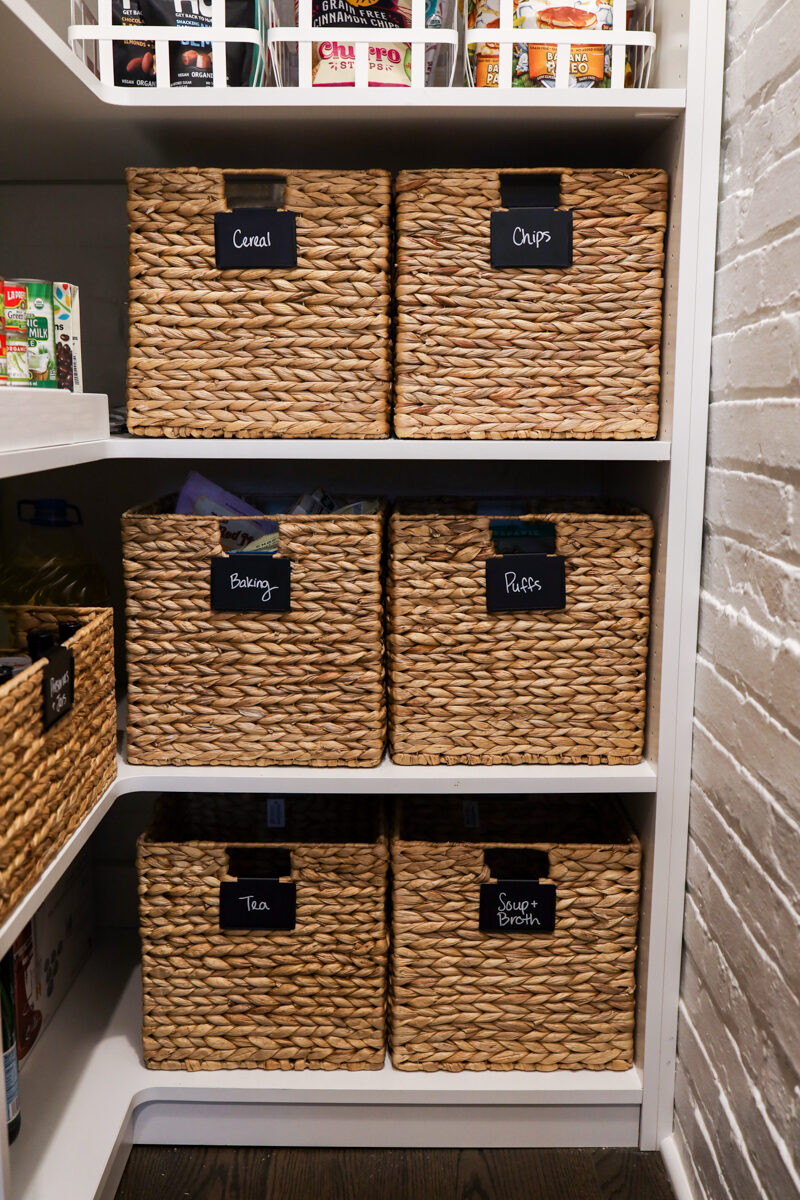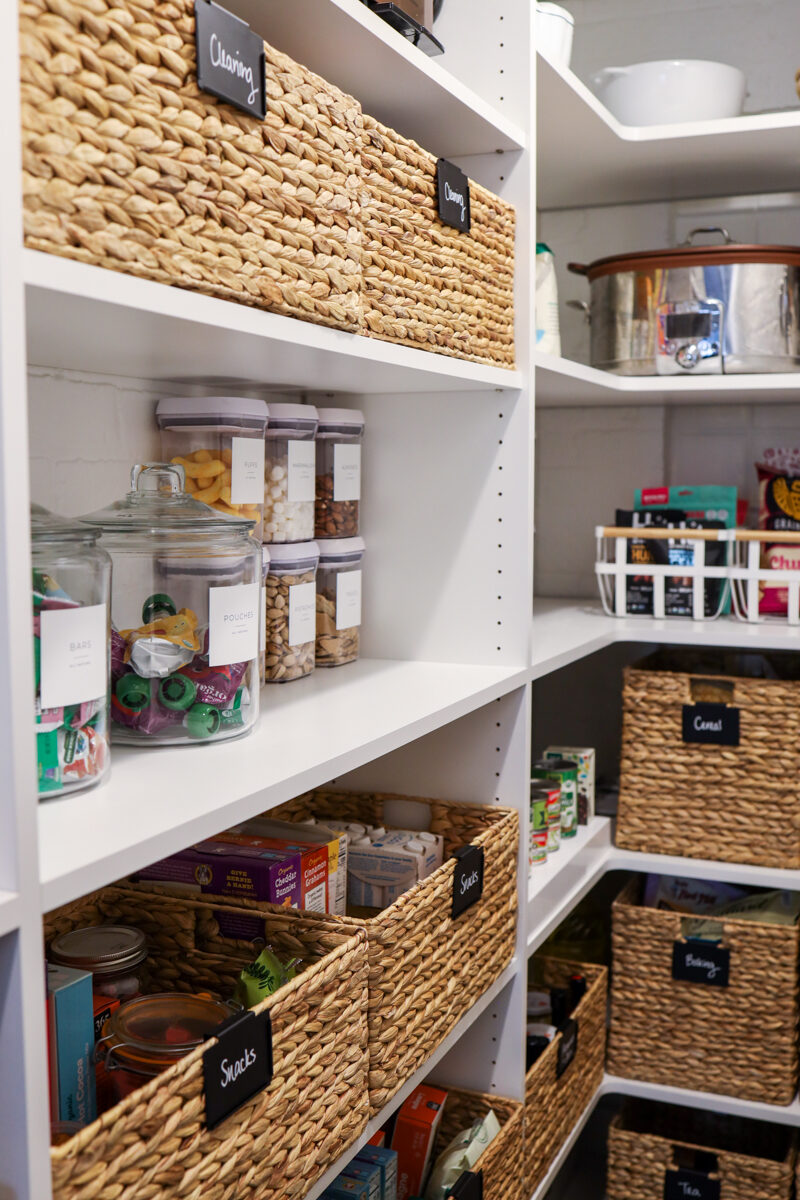 As you can see, the insides of the baskets aren't perfect by any means, but they're functional and are relatively organized. The battery organizer is fine but not essential. Any box will do.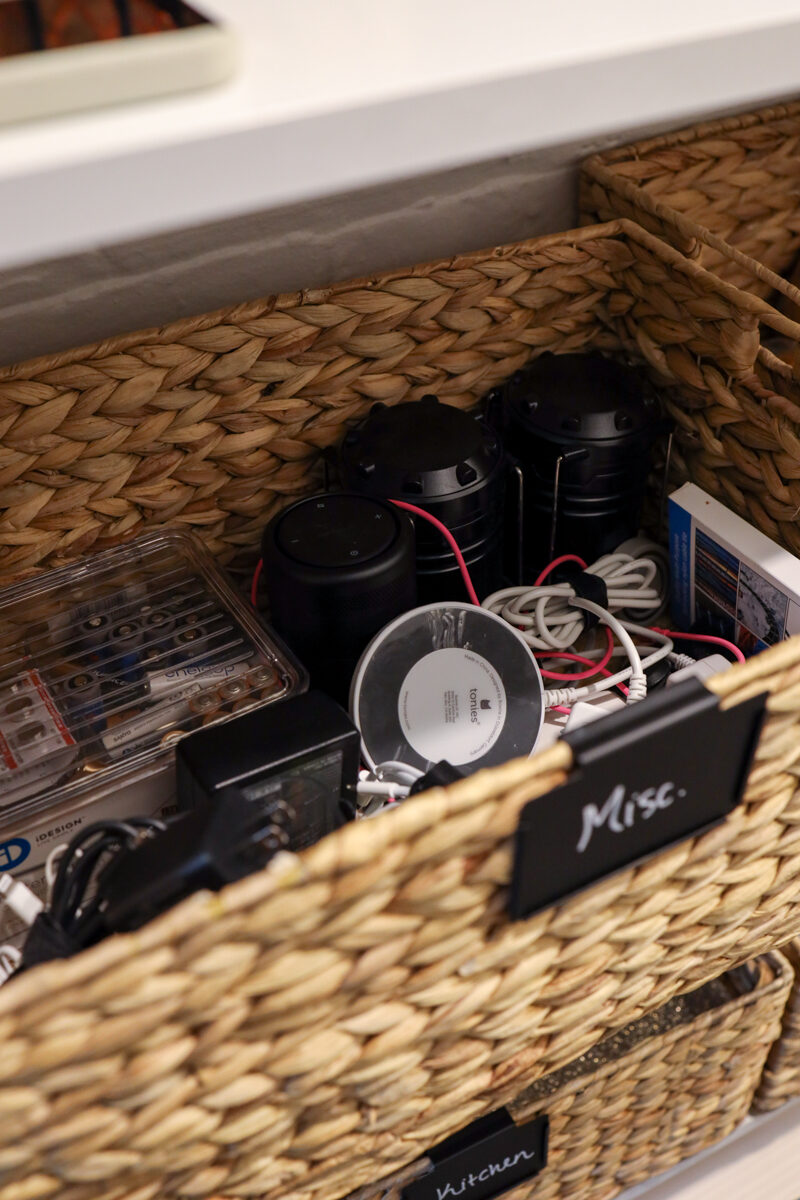 Food Storage
I had sticker labels made (linked below) for our pop storage and glass jars. I keep nuts, favorite snacks, pouches, and bars in those containers. Anything we're always grabbing so they're easy to see and access. The wire baskets aren't a "must have" but they look nice and are ideal for those who, like me, like to categorize everything. It's nice to stock up on our most-used items and to then have a place to put them.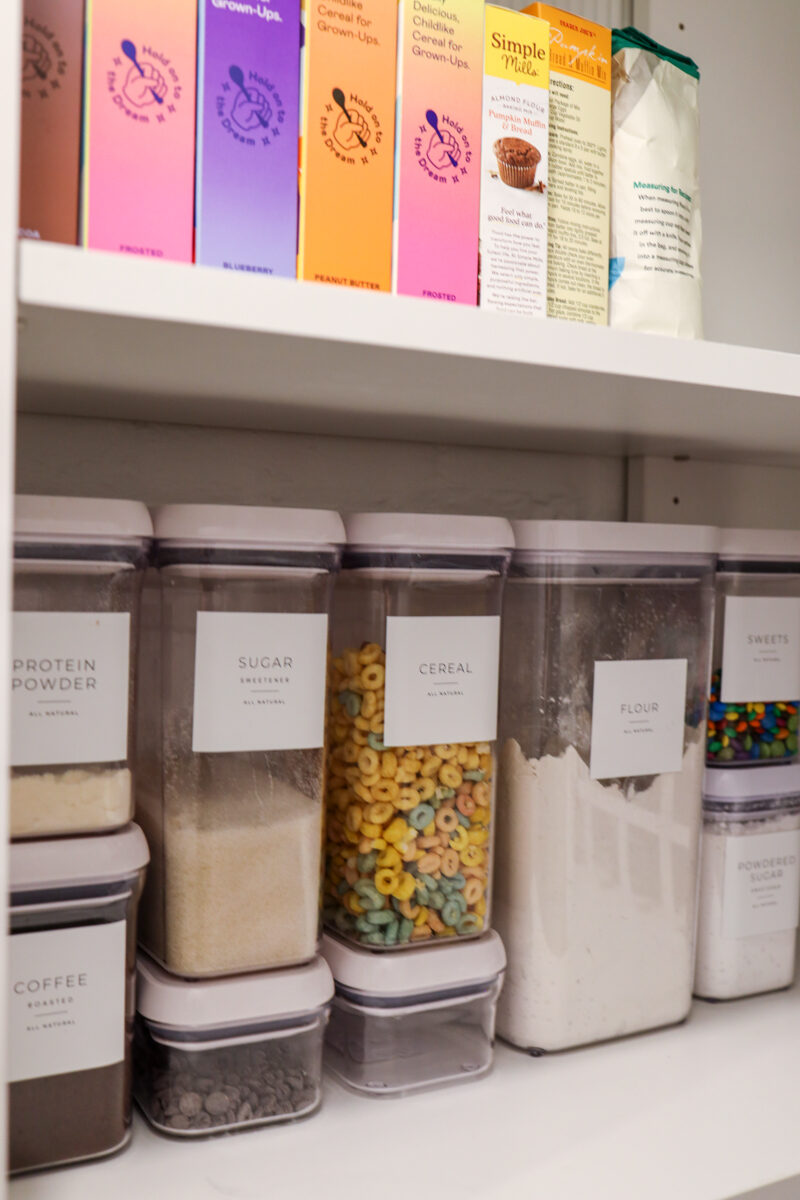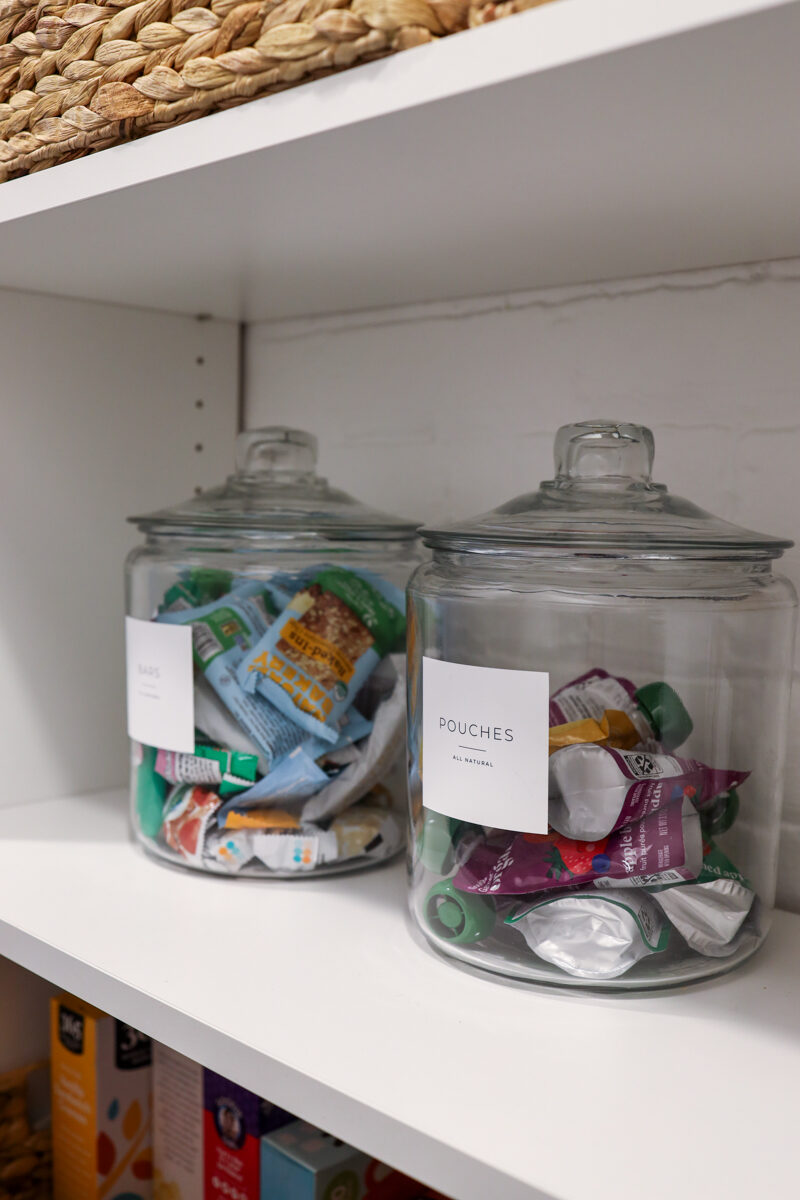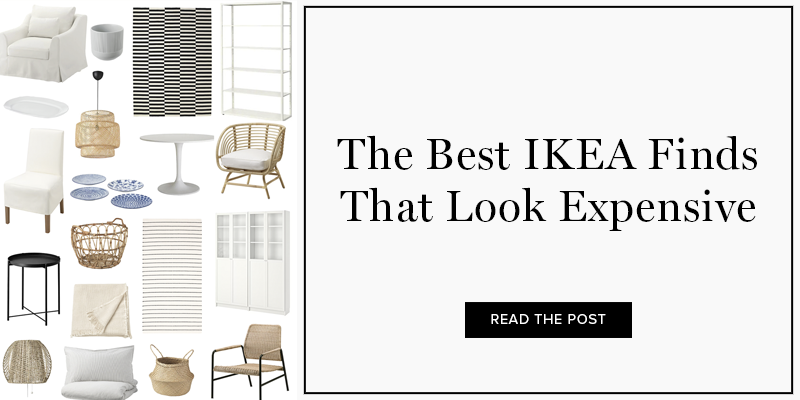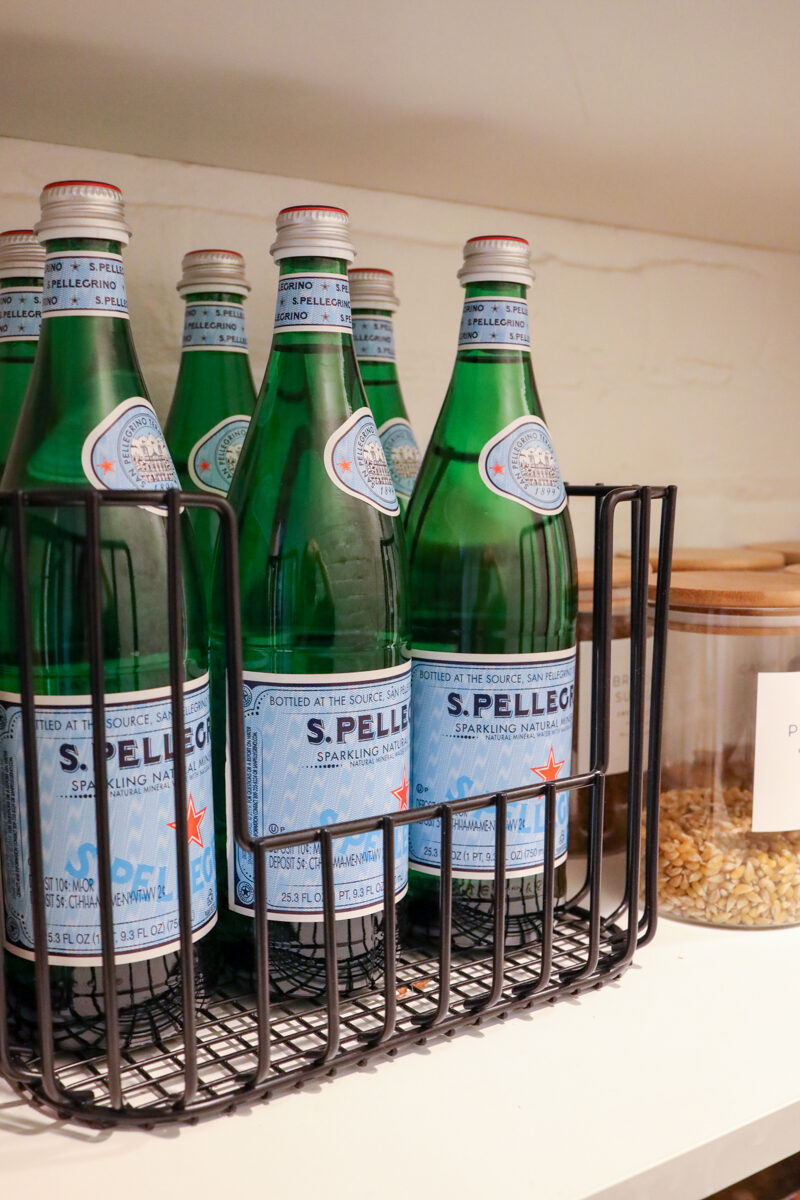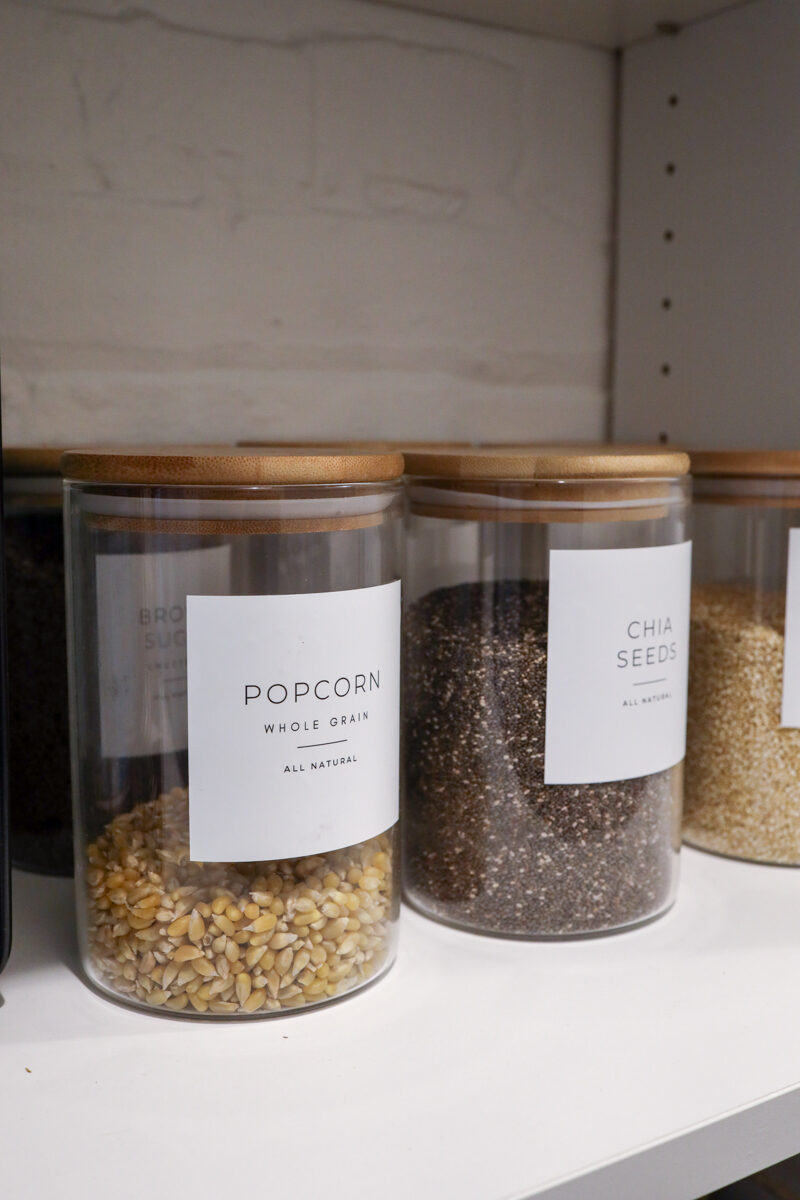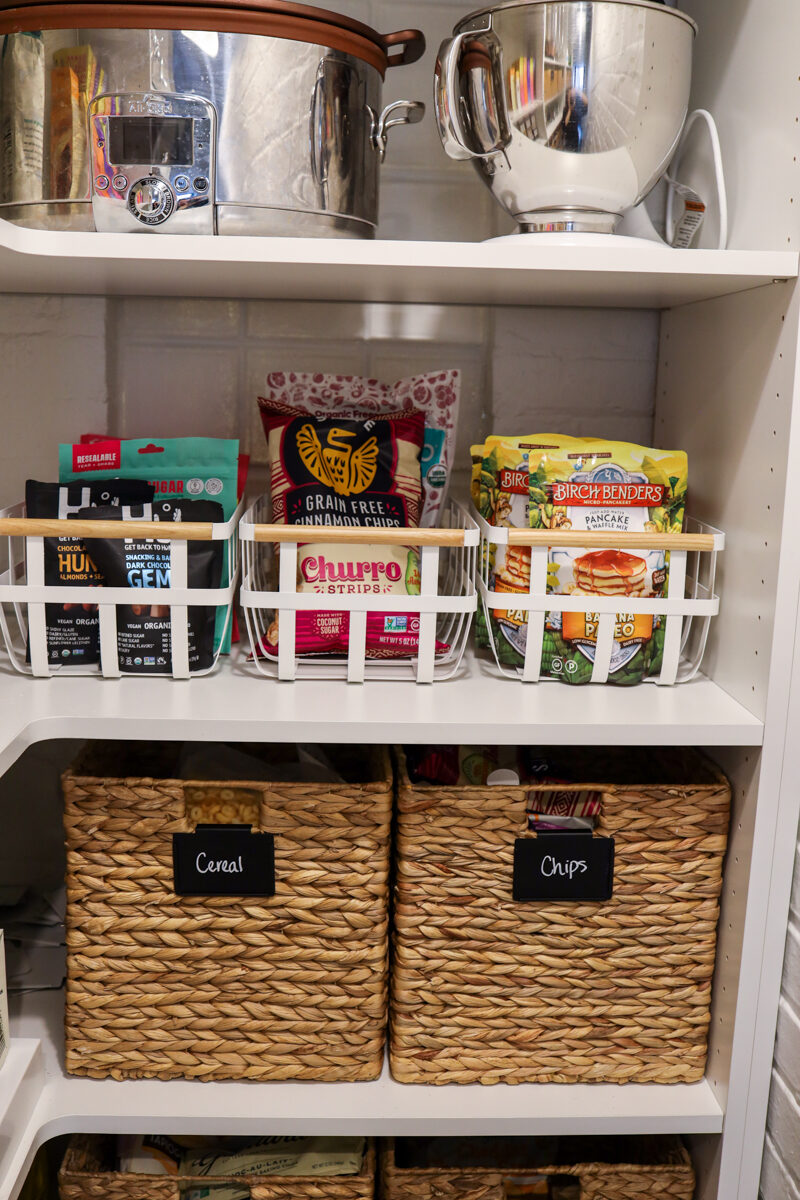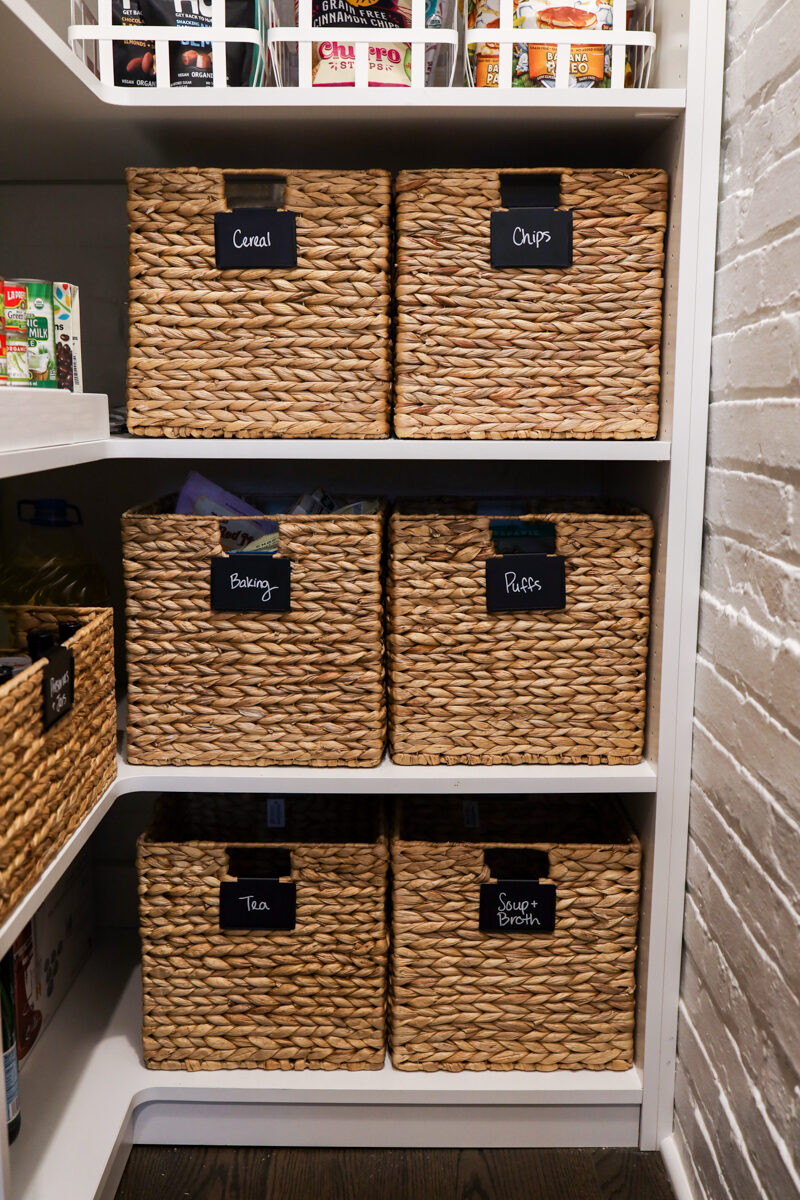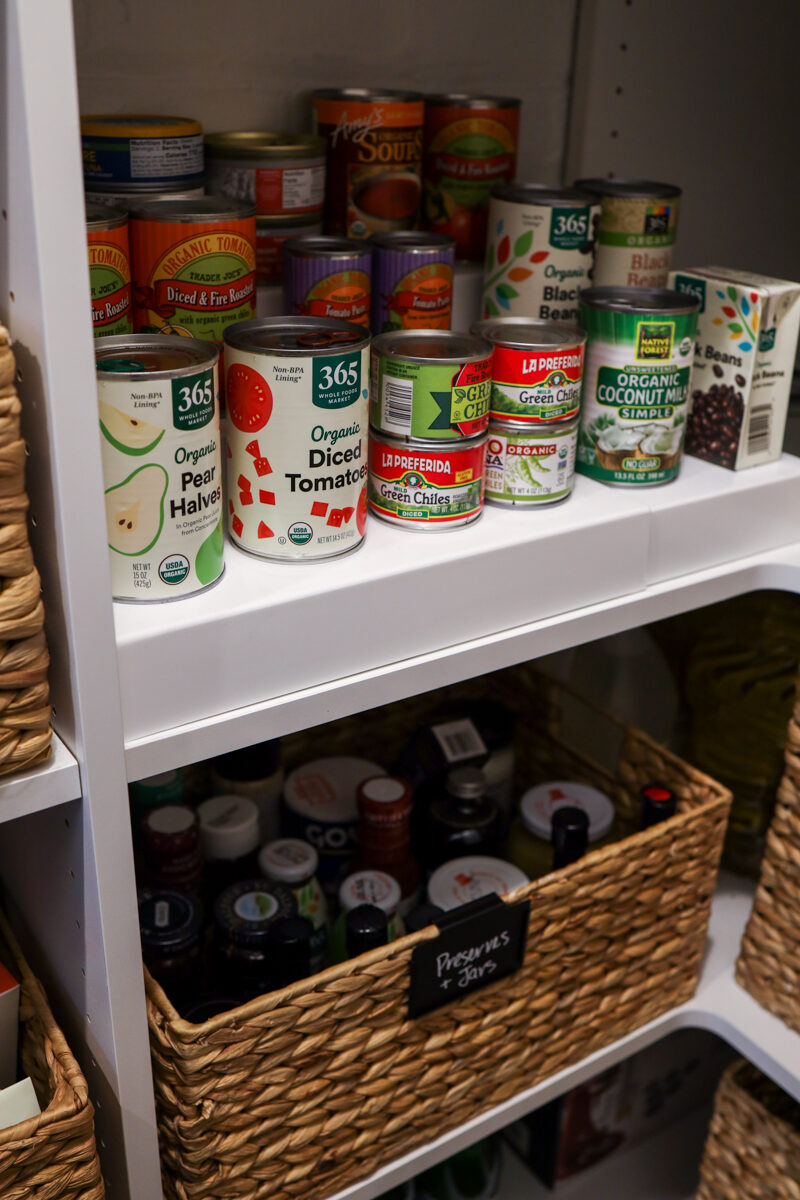 Other Essentials: Shoes, Ladder, Duster, and Broom
Our ladders was a splurge but it's lightweight and beautiful, and I really wanted something that was aesthetically pleasing. I purchased it on sale, too. The hooks are perfect for the ladder. We used two side-by-side. They're large but very sturdy and do the job.